Happy New Year! I hope you rang in the new year with special friends or family. It's hard to believe we are now venturing into 2016. With every new year, I think it's human nature to want a clean fresh start. To declutter both our physical homes and our own minds. At least I always do. Well this month the Michaels Makers were asked to get organized! We recently purged our playroom. In doing so, we realized that with the ages of our children they are spending more and more time creating. Especially my daughter and she needed an organized place to keep all of her supplies. Here is our 2016 Organized Craft Cart!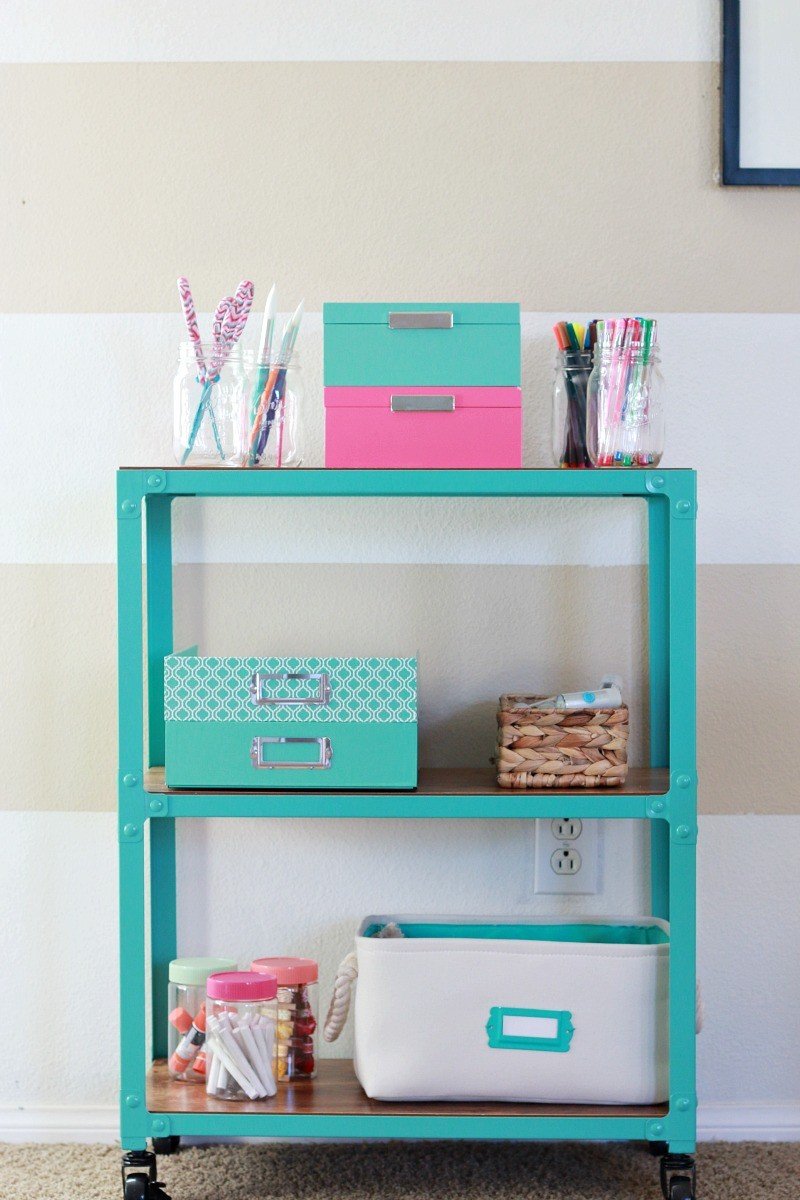 Michaels just launched a new line of storage and organization product called Cre8ted Spaces available in stores now and it has tons of different colors, bins and office supplies. I honestly swooned over it all when I walked into the store. This cart! This cart rocks. It is solid and rolls so nicely. It is all currently 50% off which puts it at $40! But even with just a 40% off coupon it's an awesome buy. While I made it a craft card for the kids, it would be great as a bar cart or extra storage in any room.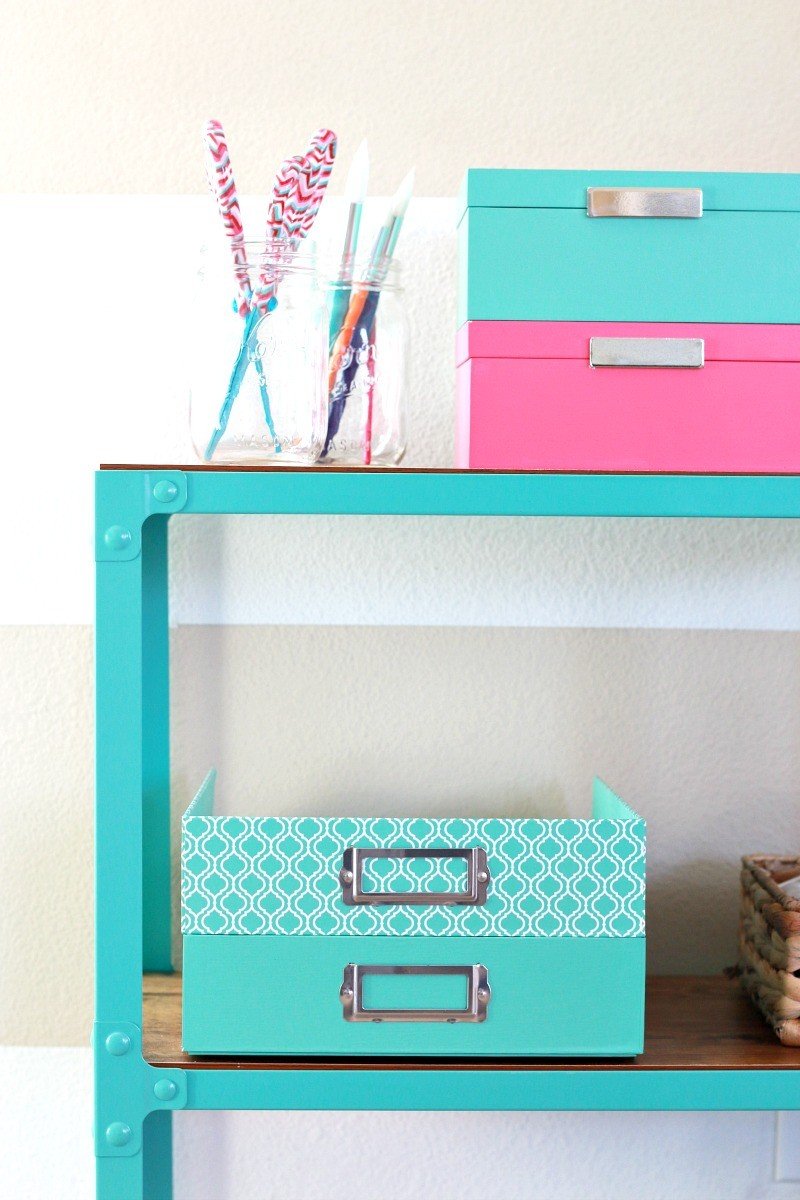 All of the storage containers mix and match and are so darn cute. I love having the paper bins so the kids can grab white cardstock or colored paper for projects. The one rule is that when they finish, they put everything back onto the cart and roll it back to the wall. Easy.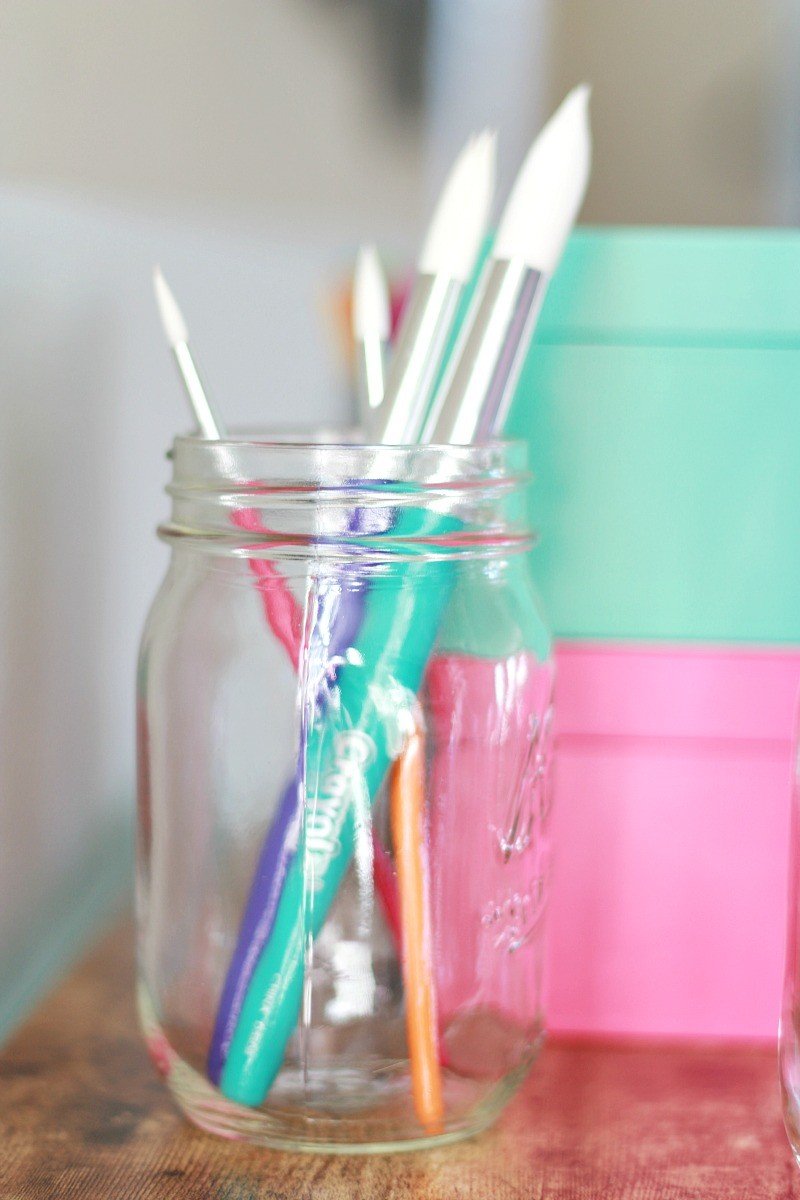 Mason jars are around $1 and so great for art supplies. Easy and nothing needs to be labeled.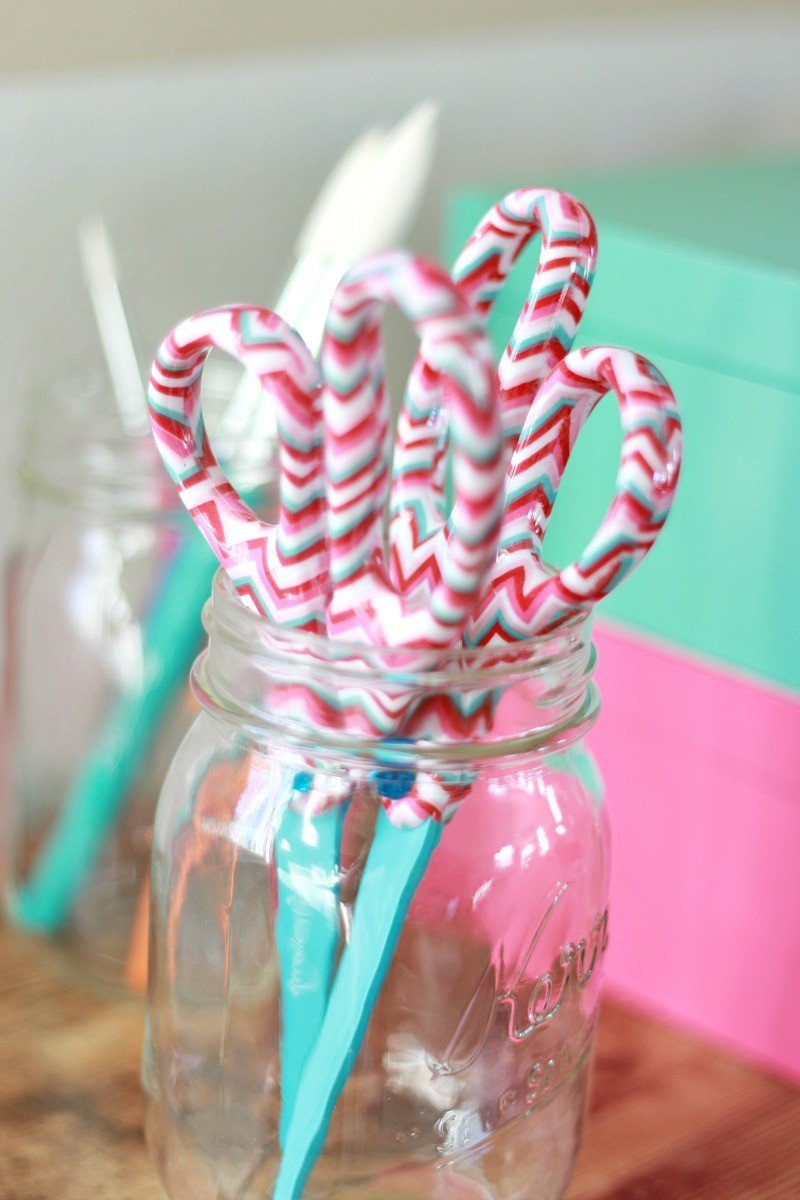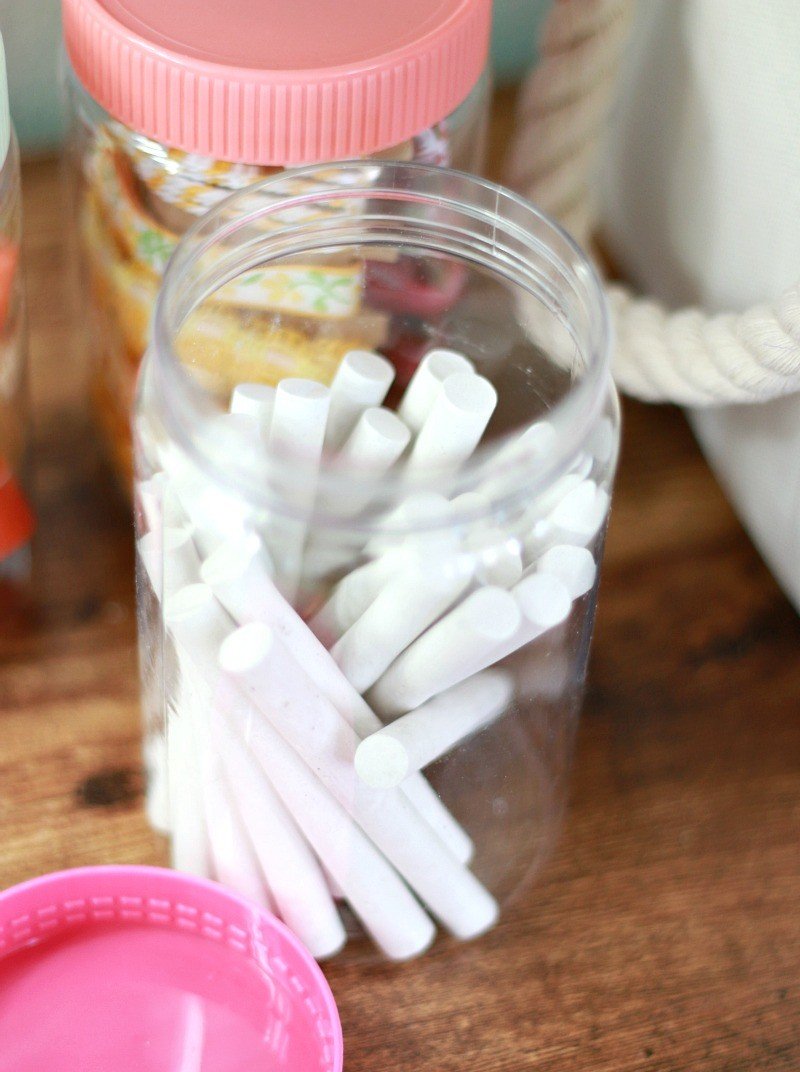 If you have younger children, these plastic containers with colored lids are AWESOME. They came in a three pack and are perfect for smaller art supplies.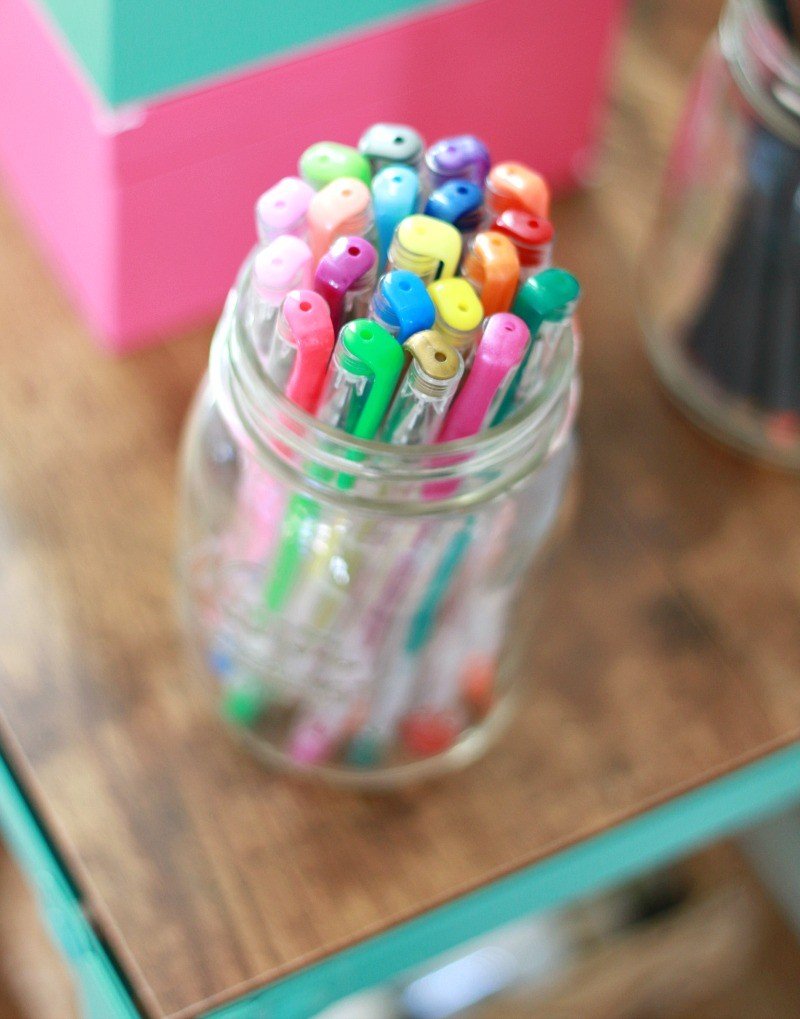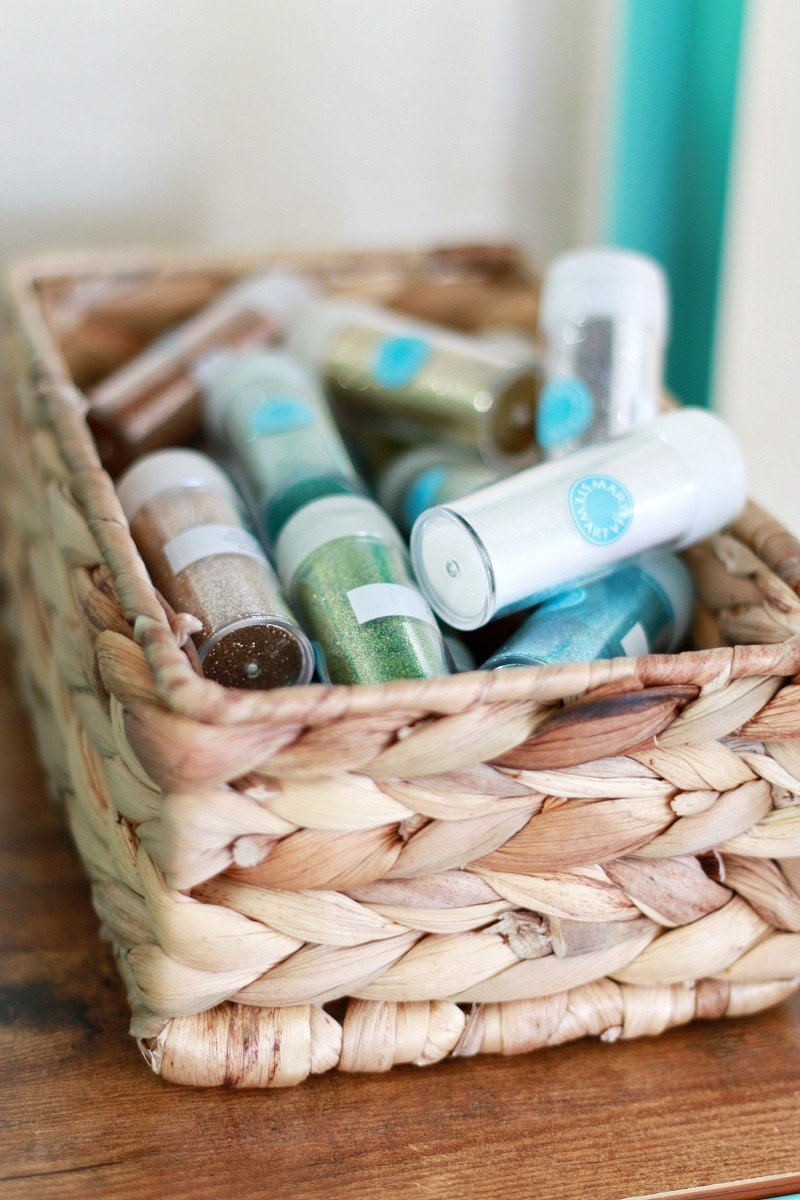 The only thing not in this new line is this basket (and the scissors, too). I love the shape and size of these. I picked up a few for around the house.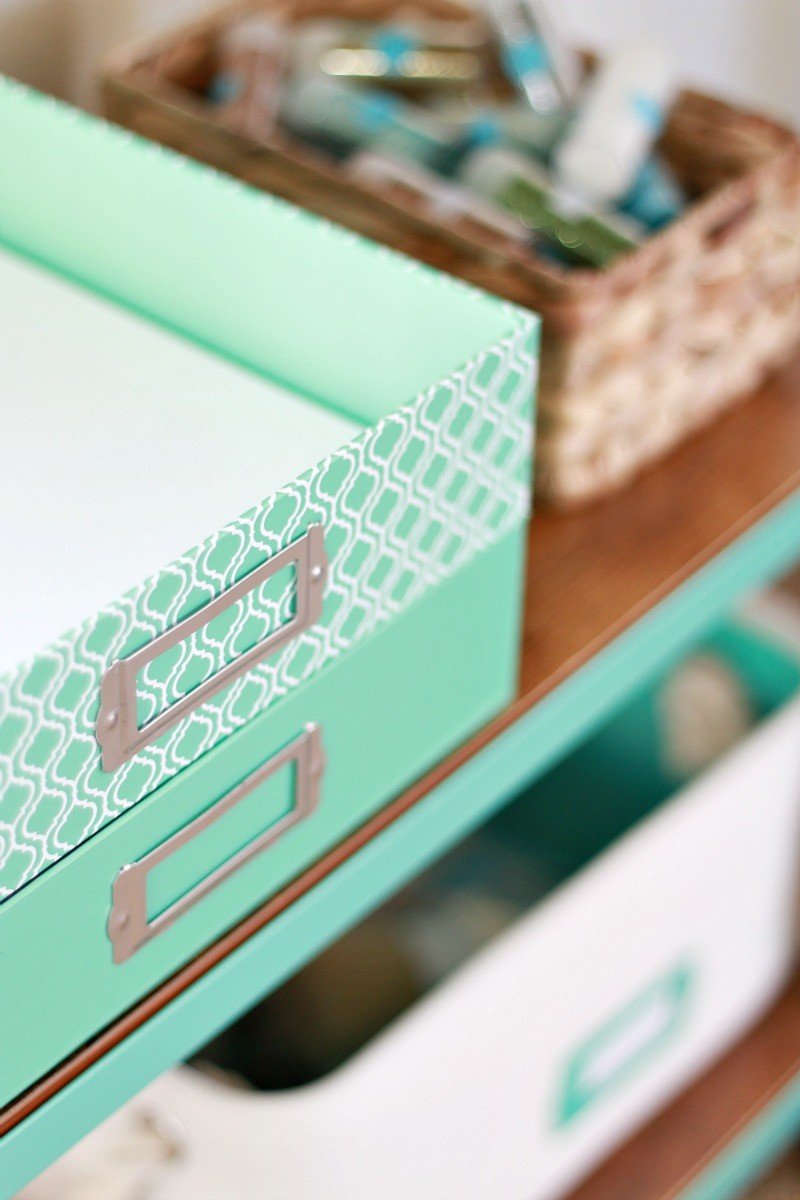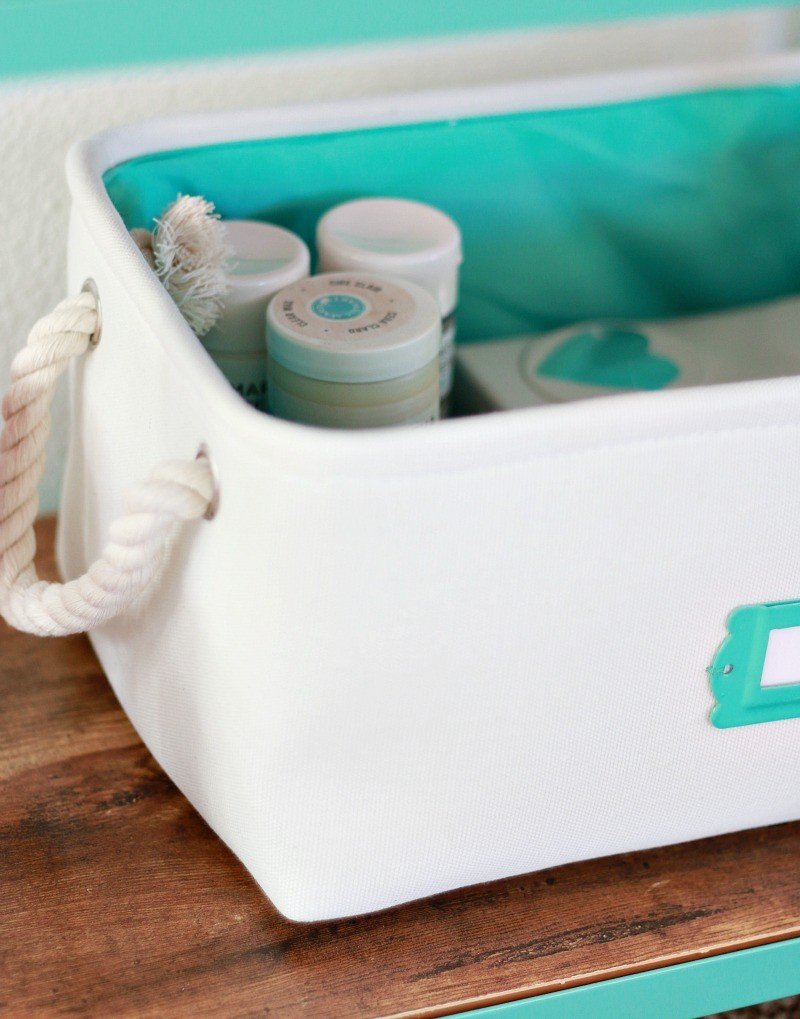 And I picked up this canvas bin (also part of the line) so that they can toss anything extra in there. Because let's be honest, it's not always going to look neat and tidy like it does for photos. But I am hoping that with a place for everything, there might be a chance!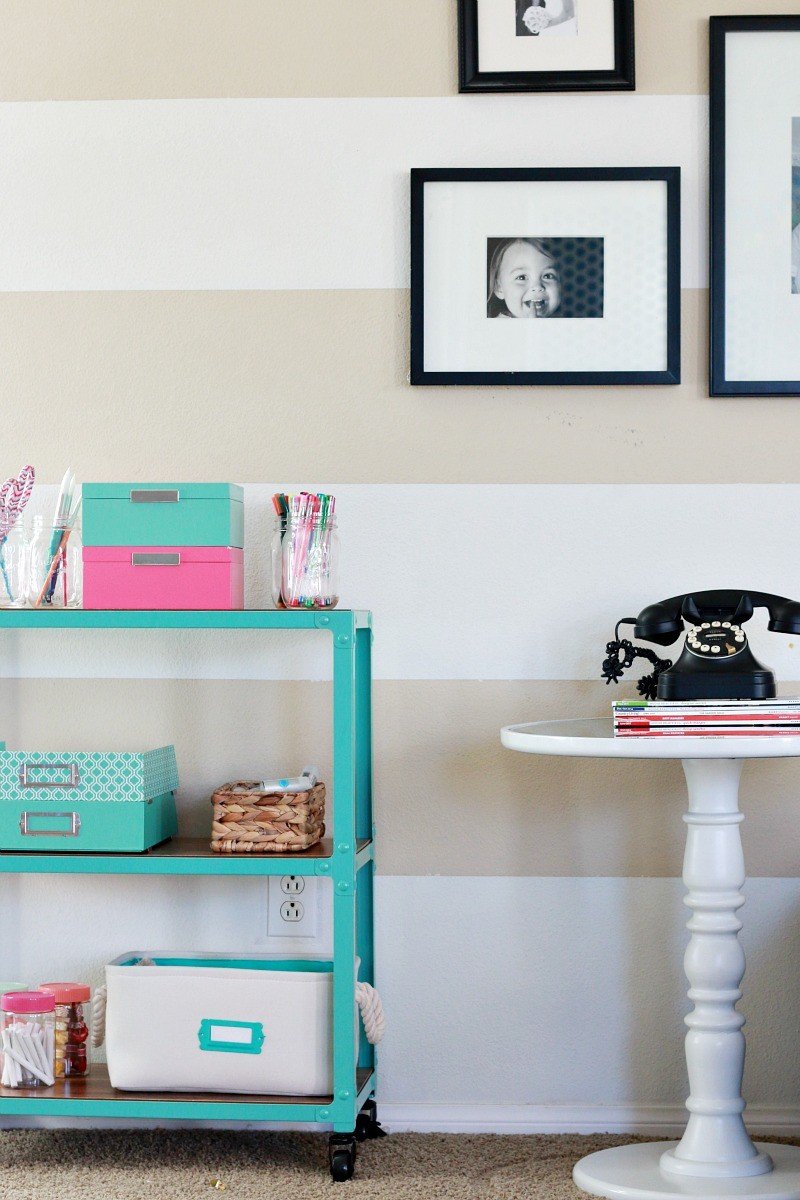 So I may or may not be obsessed with this cart. No joke I have told my husband a million times how much I love this cart and he is very much over it! But truly, I am a big fan. I highly recommend this cart in any part of your home. And it could easily be painted any other color. Prior to putting it together, two coats of spray paint would transform it into anything you wanted. For now, I am loving how creative these children are and having it all in one spot is huge.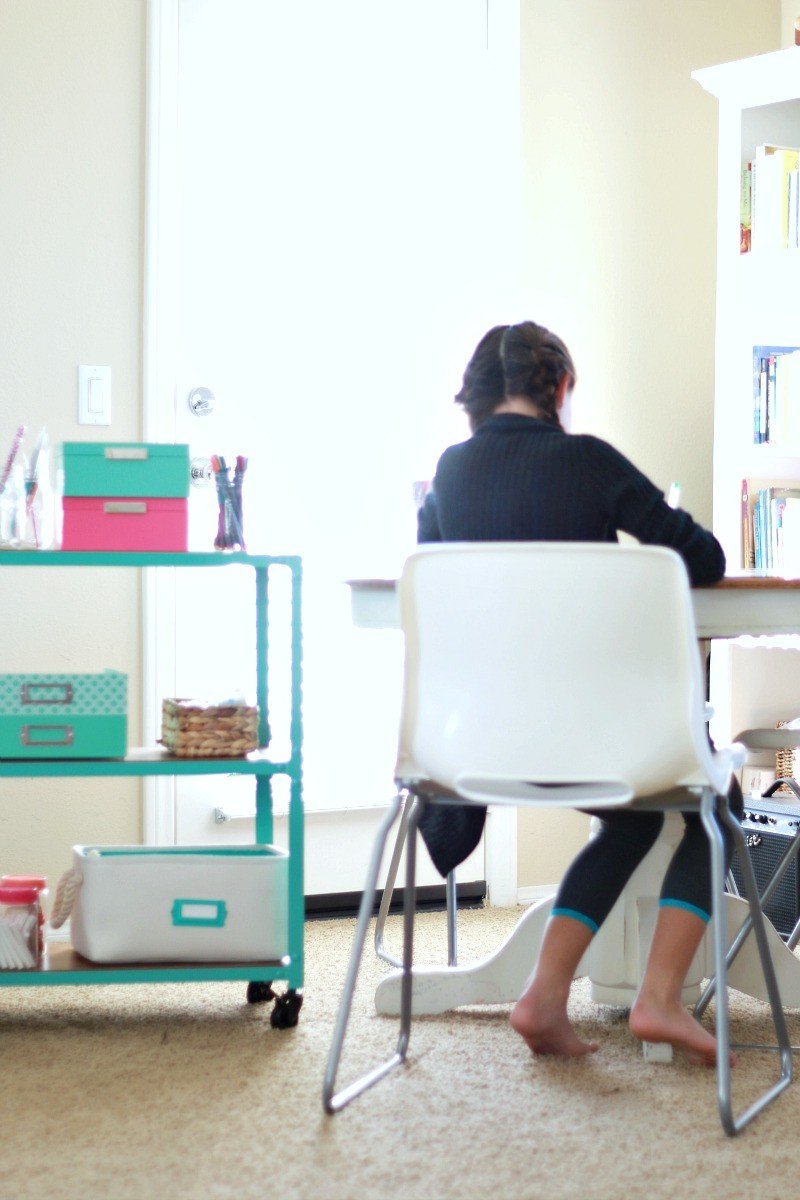 My favorite thing about this room is that it gets flooded with natural light so it's really a great spot for the kids to be creative. This was the very first table we bought when we were married (over 12 years ago). I am so thankful we hung onto it as it's become our game table/craft table.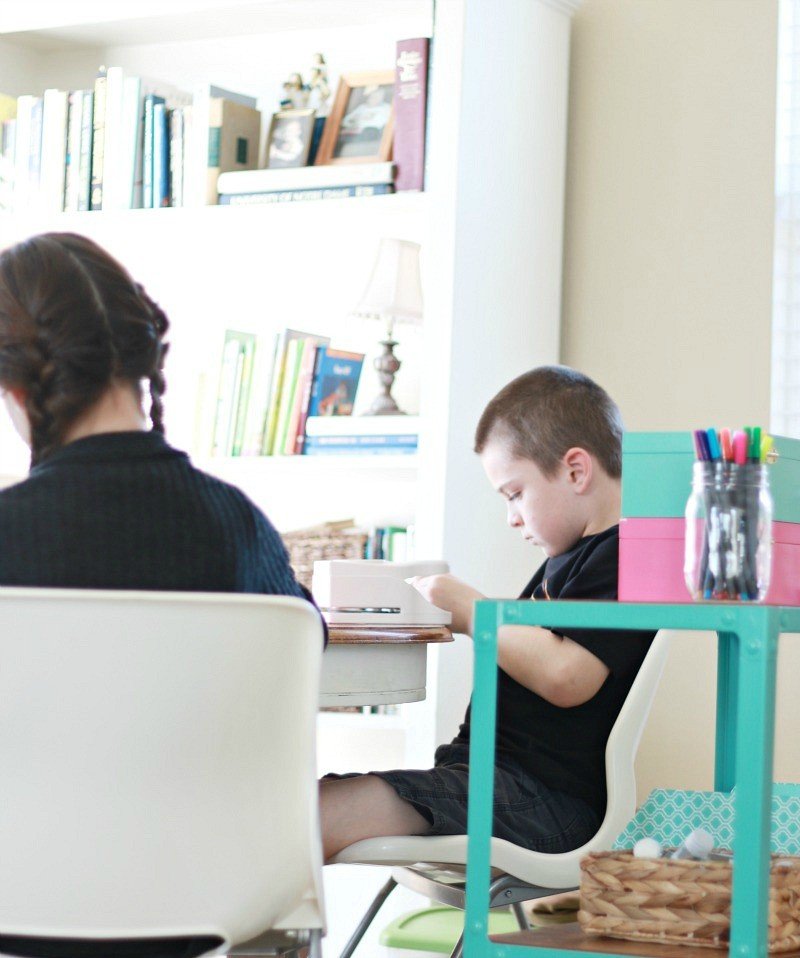 True story. I asked my daughter if I could take her picture for this post and after doing so, I left the room. I over heard my son asking if he could make something, too. He pulled the cart between them and they quietly worked on projects for almost an hour. It was the cutest thing.
I love being able to kick off this year with my fellow Michaels Makers. If you are craving organization, there are 49 other projects just waiting for you to check out below.
If you don't know where to begin, you can always take a look at some of the fun storage projects on Michaels.com or the other 49 makers' ideas on The Glue String for tips on designing, organizing and decorating their favorite places!
Here's to a clutter free new year! Are you with me?
*Proud to partner with Michaels for the #MichaelsMakers program. See all of my projects here.