Good morning. Cue the happy dance because we know have our favorite sconce hanging in the new hallway. To catch you up to speed, this hallway did not exist until we built our son's bedroom. It's been fun styling it and giving it some new life. Are you familiar with Brooke from Nesting with Grace? Her famous Magic Light trick finally found a spot to shine in our home. She gets all of the credit for this fun idea.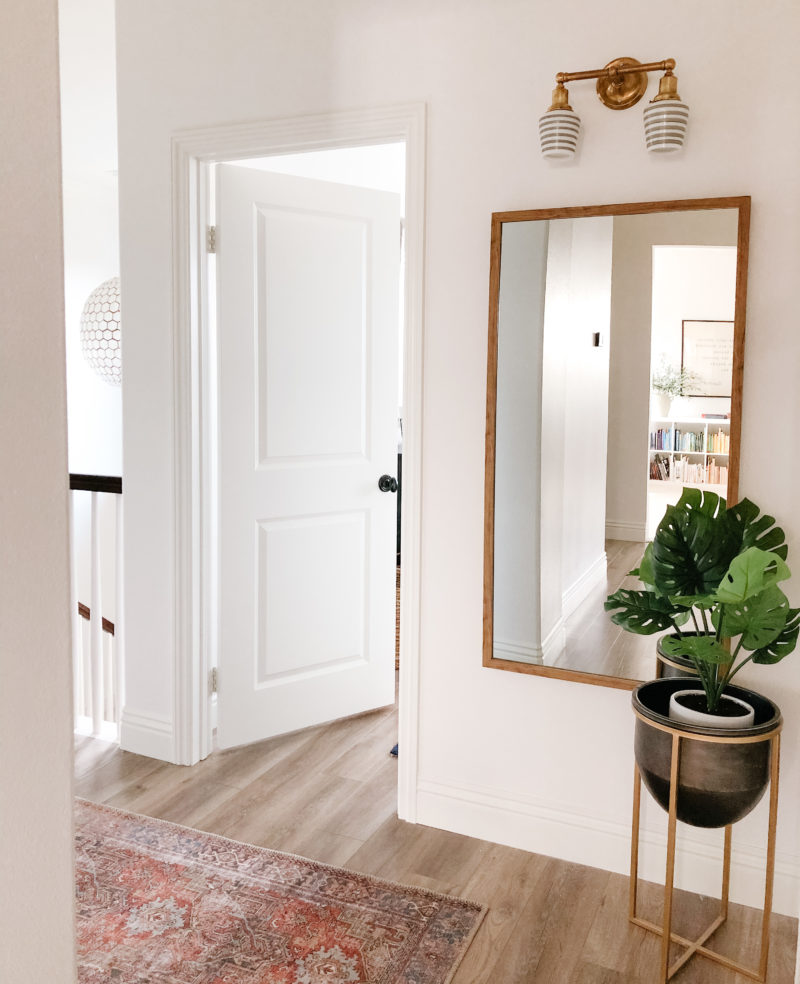 Seeing as though we just hard-wired the chandelier you can see a peek of, we had no interest in hiring an electrician to make this happen (out of the budget). A battery operated light is ideal to give this corner a little bit of love.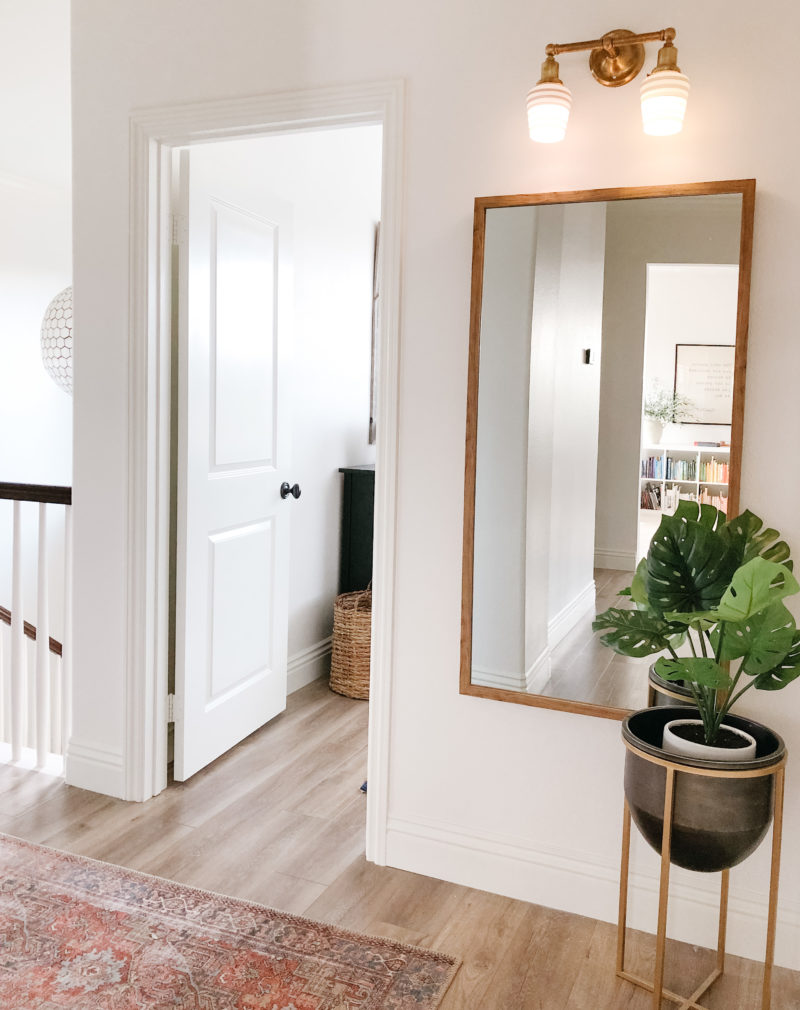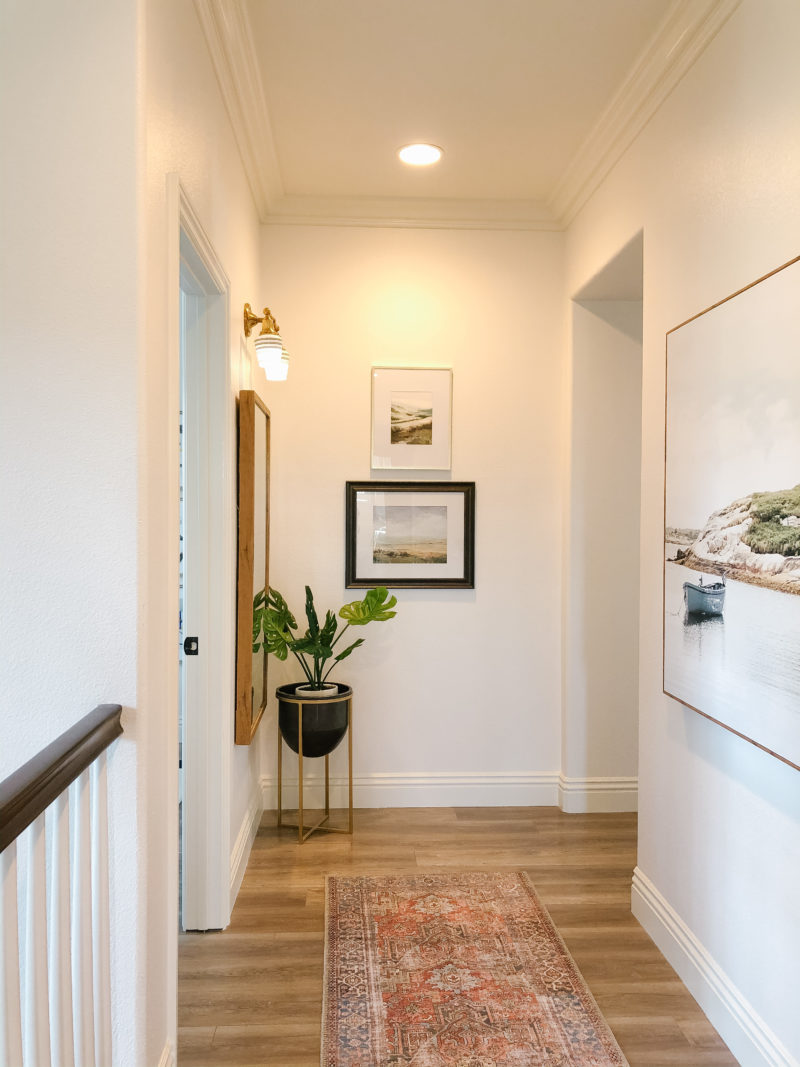 rug | sconce | shades | planter | mirror | plant
To be honest, this light is more for looks than for function so it will be rare that we turn it on. The can lights more than do the trick when we really need to light the space. Having said that, when we entertain it's nice to light it all up or just have the sconce lit. It can be set on a timer and easily turns on and off with a remote control.
HOW DOES IT ATTACH TO THE WALL?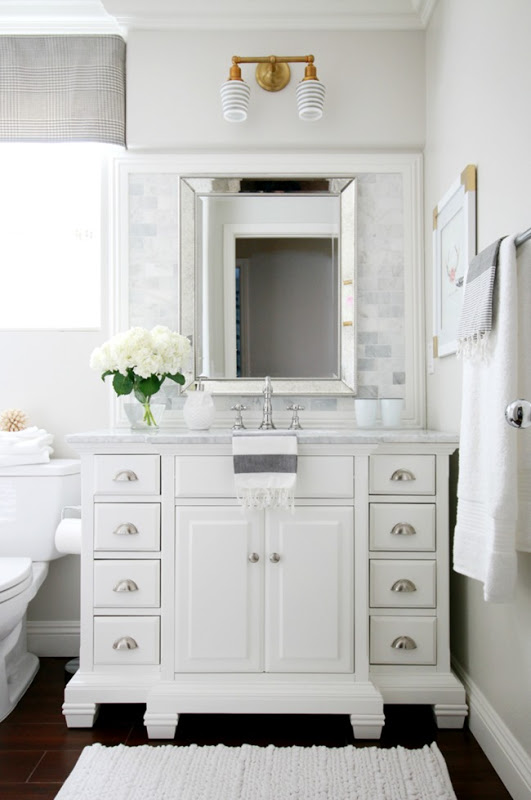 We loved this sconce and saved it from our previous home. It had one hung in our children's bathroom. Please know that hard wiring a sconce is still the preferred method if you really need the light. I would never use a battery operated puck light in a bathroom. Just food for thought.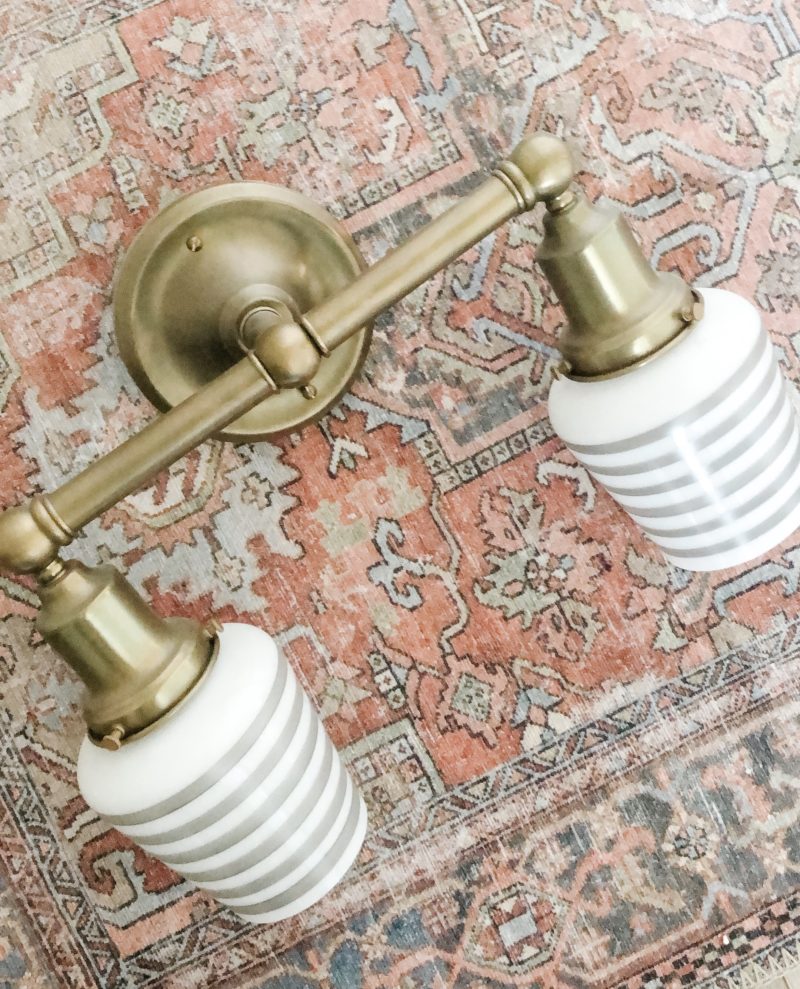 In order to hang it on the wall, you just need longer screws. Remove any unnecessary hardware from the back. If the wires are too long to fit behind the plate of the sconce you could always cut them (although that means you can't hard wire it down the road). Using two longer screws, with anchors, does the trick. I used rub n' buff to touch of the silver screws so that they would match the light. You could even use sharpie if your sconce is dark. Make it work, people!
ATTACHING THE PUCK LIGHT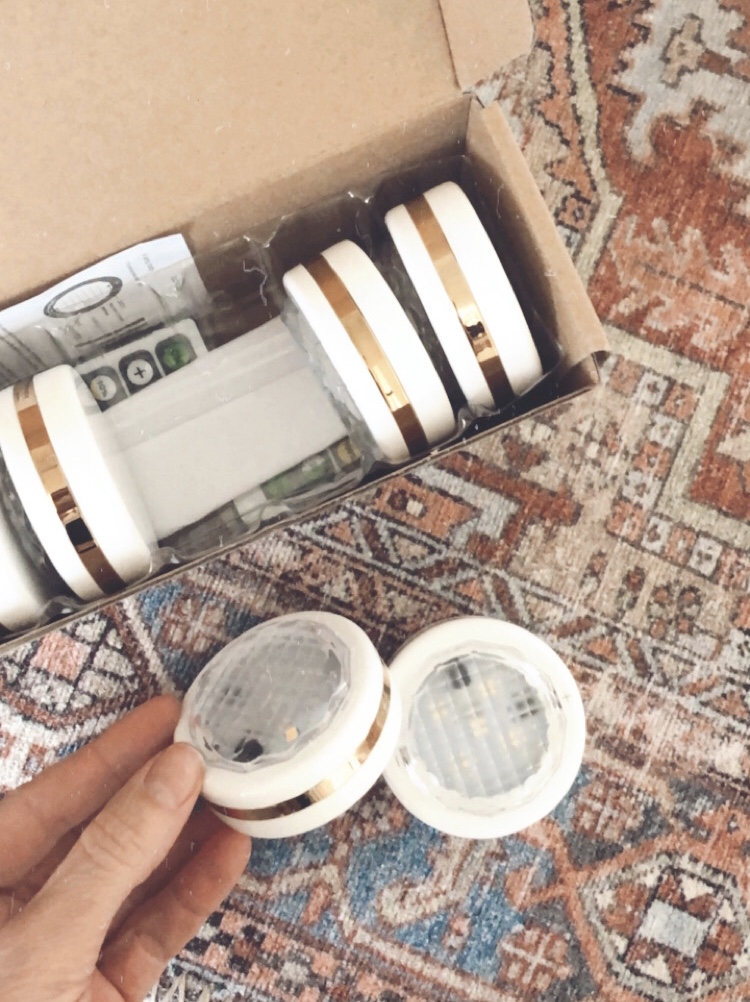 There are many options for this part of the project and Brooke does an amazing job of showing you those. For this particular light, my husband had a lightbulb moment. (Sorry, couldn't resist). We didn't have a lot of wiggle room inside these shades and the sticky tab needed more support.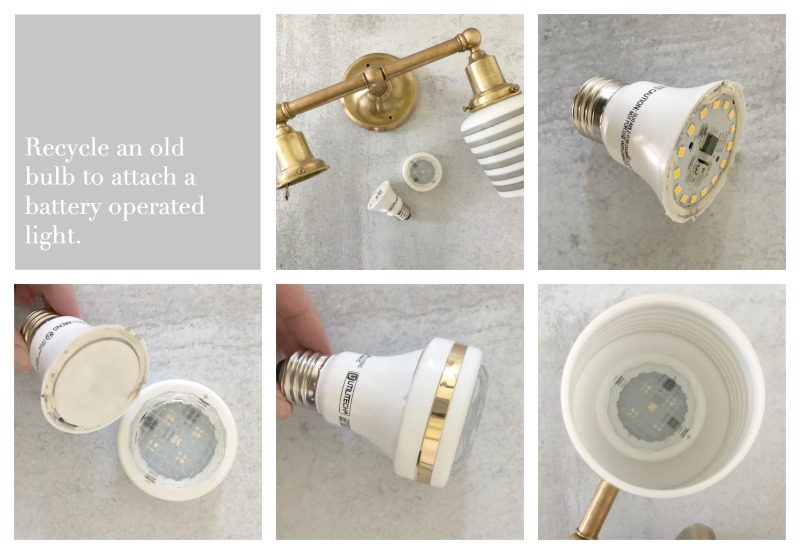 We had two LED bulbs (that had burned out) in our garage and he recycled those so that we could literally screw the puck light directly into the sconce. To do that, he took off the globe. To do that you can use a vise to squeeze the globe off or you can use a miter saw like he did. We were then able to use the double sided stickers that came with the puck light to attach it. We will be able to change the batteries by either unscrewing the whole piece or by reaching up and taking the front off the puck light (that is where the batteries are located).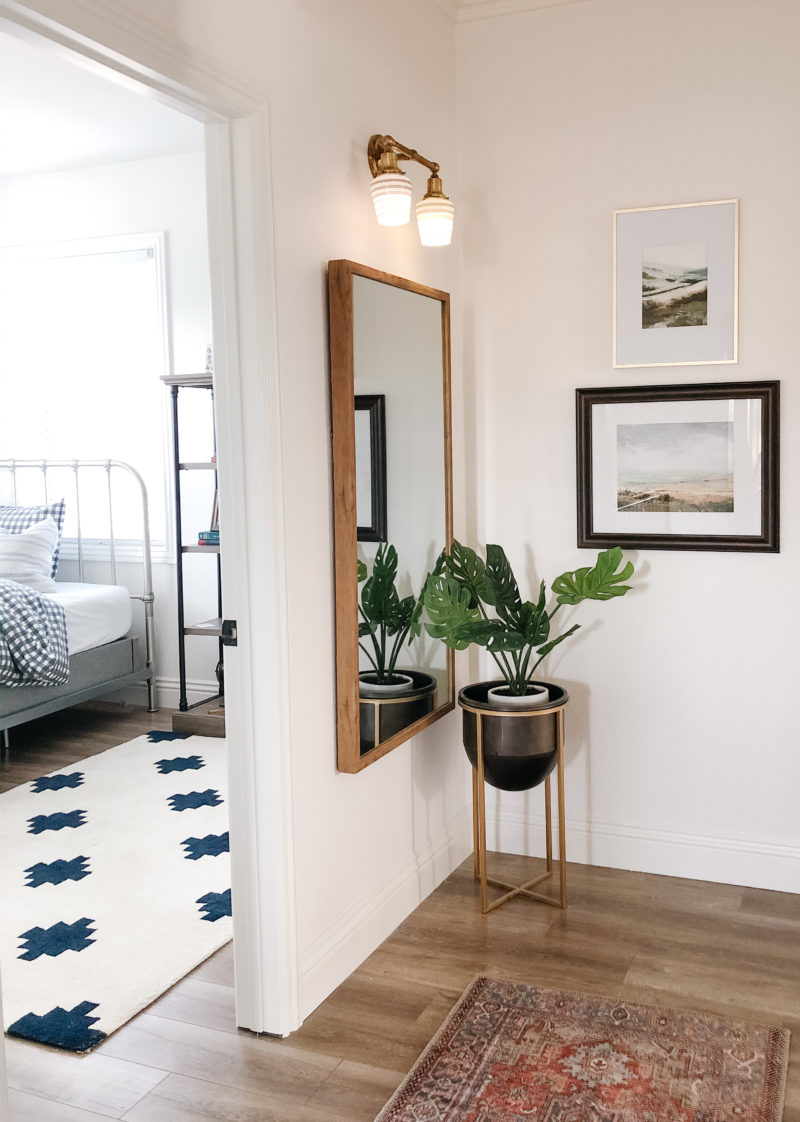 COOL VS. WARM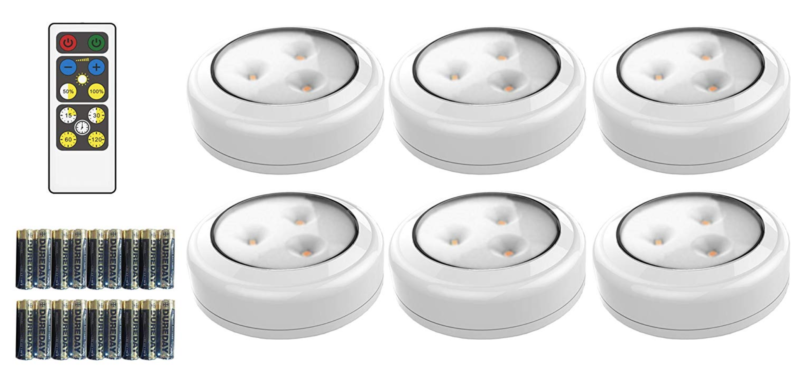 The tricky part is finding the right light. These pucks are by far a warmer light than what I used in my sconce. But I was limited by size ( we will talk more about that below). I ordered these and used them under the cabinets in my hallway upstairs. They even come with the batteries. While there is a remote, it's easy to just tap them on and off. They are a soft warm light. But you should know that while they are great for a small amount of light or a reading light, I would not count on these to light up your space in a major way. Another upside of this light is that it has holes in the back so you can wire the puck light into your sconce if you prefer that method.
CHOOSING THE RIGHT PUCK LIGHT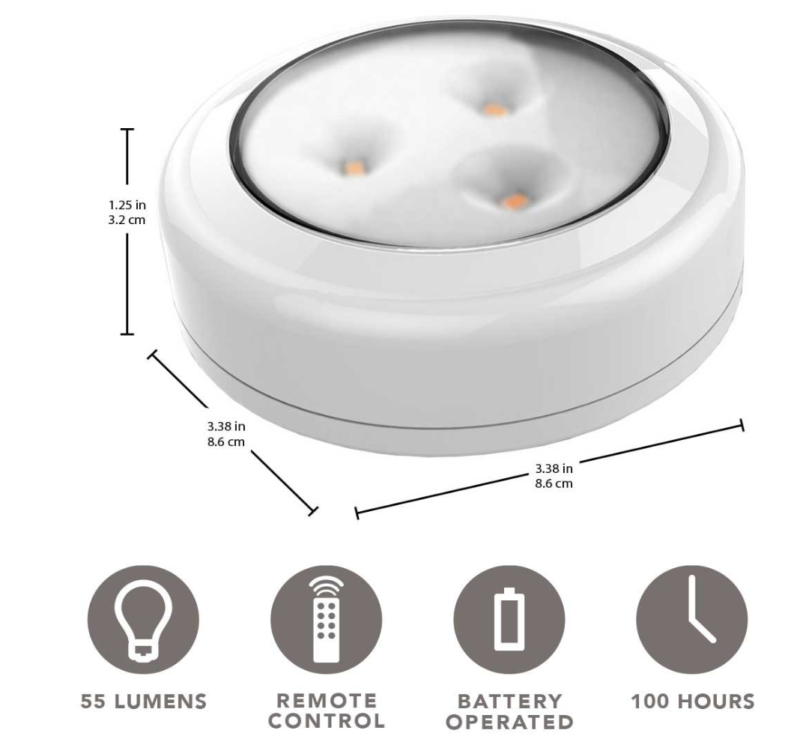 Make sure you take out your tape measure and identify which size puck light will fit in your sconce. In our situation, we were limited to something that was only 2.5″ wide and I could not find a good warm light. If you stumble upon one, please let me know. So my vote would be to go with this warmer light and be sure that the sconce you choose will accommodate that.
START DREAMING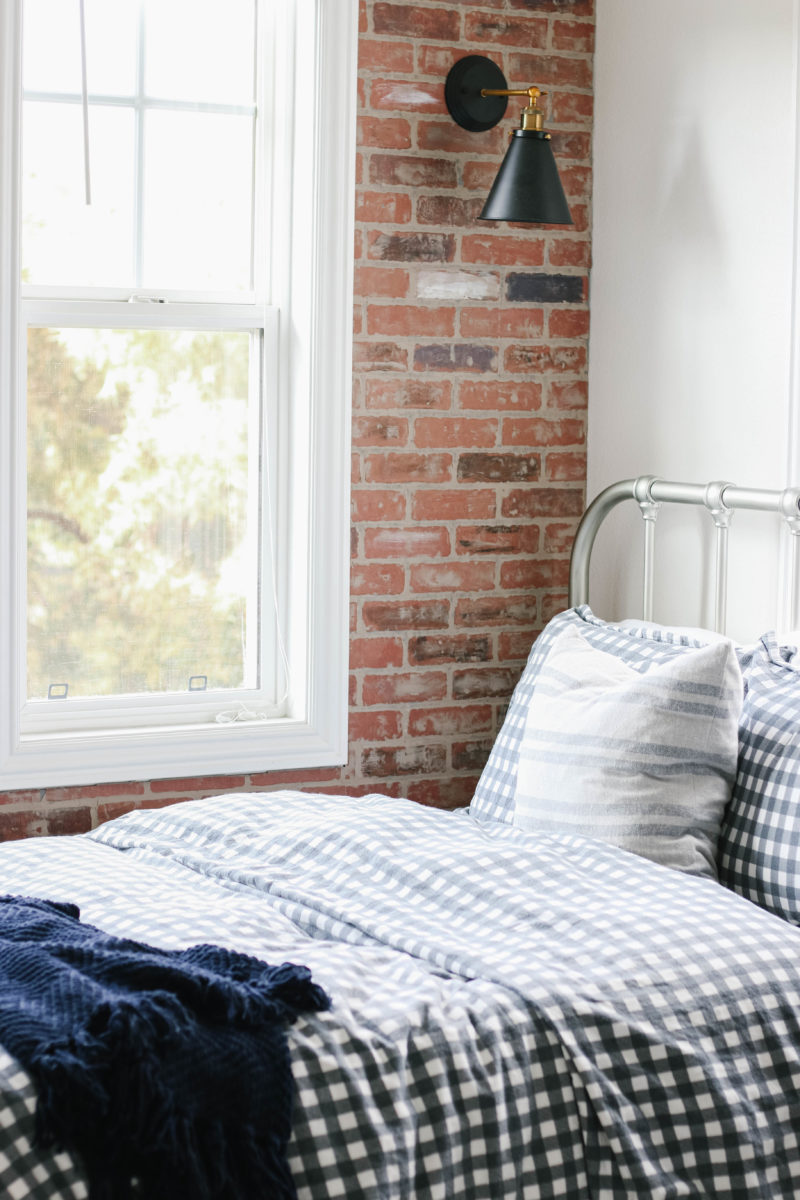 Are you looking around your house now? It definitely changes the way I look at options. While these lights were hard wired, this is the type of spot that makes a home look more custom. Now you can do it without the electrician.
Sconce Ideas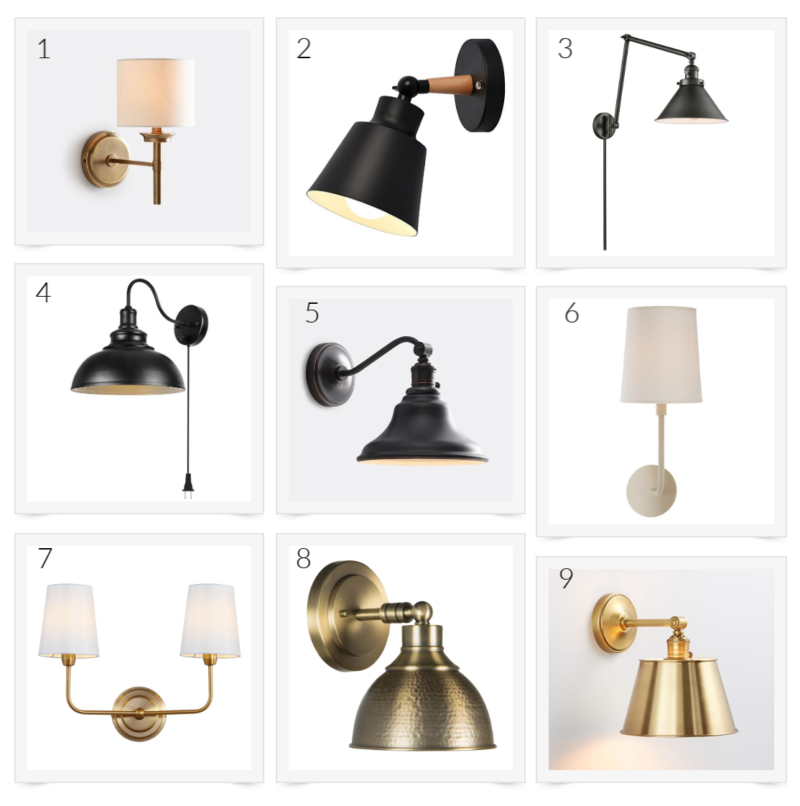 1 | 2 | 3 | 4 | 5 | 6 | 7 | 8 | 9
So thankful that Brooke from Nesting with Grace came up with this magic light trick. The options are endless! If you have any questions, pleas let me know below.