Thank you for all of your extremely kind comments about our kitchen. We so appreciate your kindness and enthusiasm. I shared a reel on Instagram and there have been a ton of questions about the lighting we chose. A detailed blog post is coming but I wanted to create a lighting post that was easy to find. We worked with Circa Lighting and had the pleasure of picking out our fixtures in person. I honestly could look at lighting all day long. We really wanted classic pieces that read warm and traditional. I also wanted something a bit different and that is how we landed on our island pendants.
*All lighting is currently 20% off.
ISLAND PENDANTS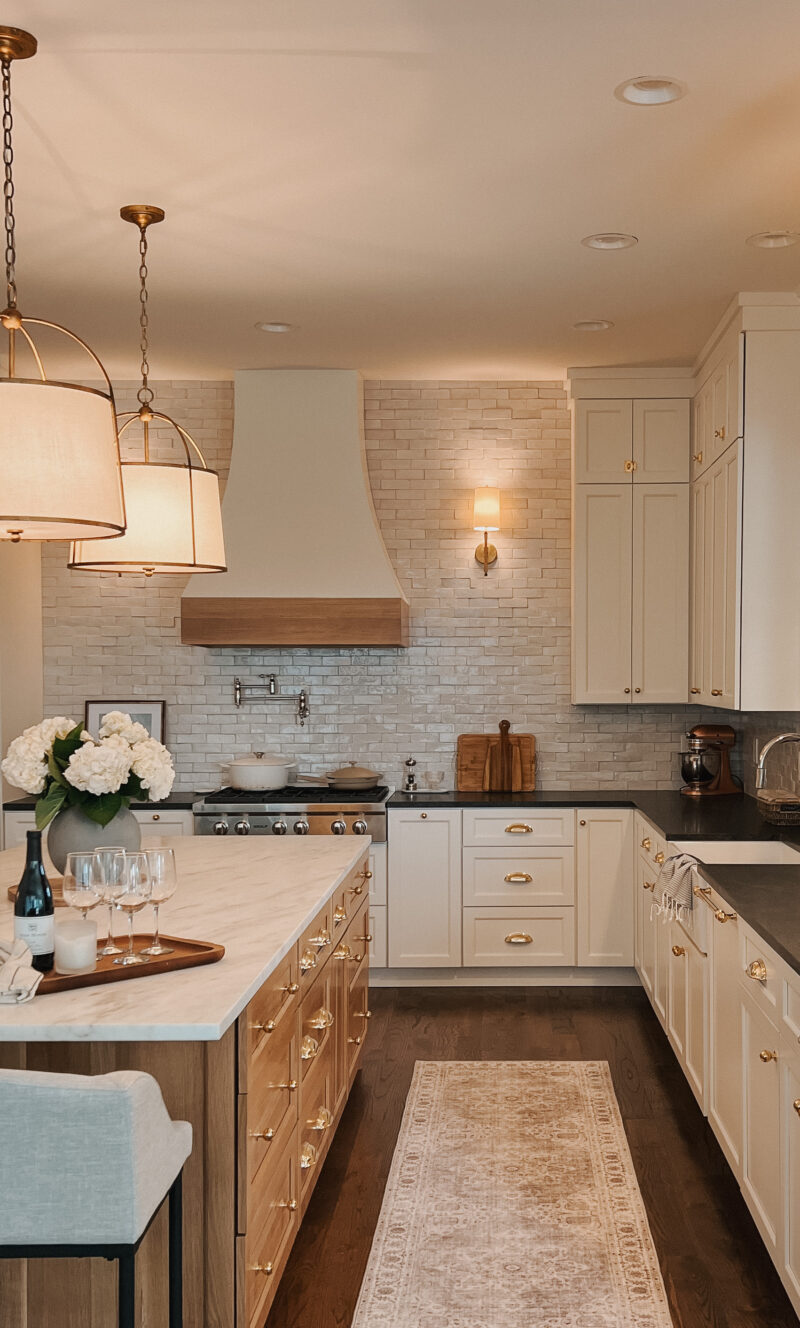 The space is quite large and I didn't want the pendants to feel lost. I also wanted to be sure they still had somewhat of an old world feel and not read too modern. For reference, our island is 10′ long.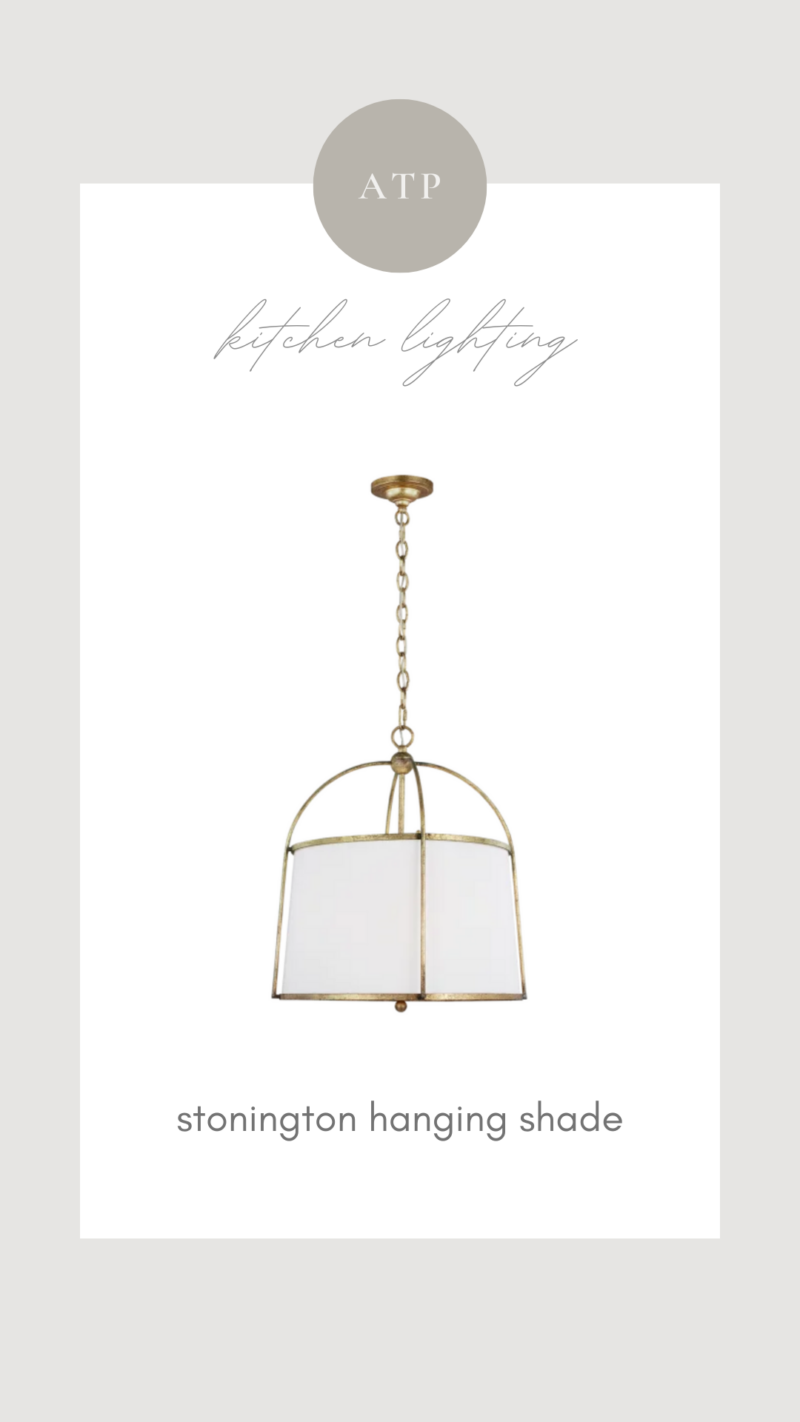 The Stonington Hanging Shade pendant is far more ivory in person. It's a warm ivory shade with a gilded gold finish. They also come in black.
SHADED SCONCES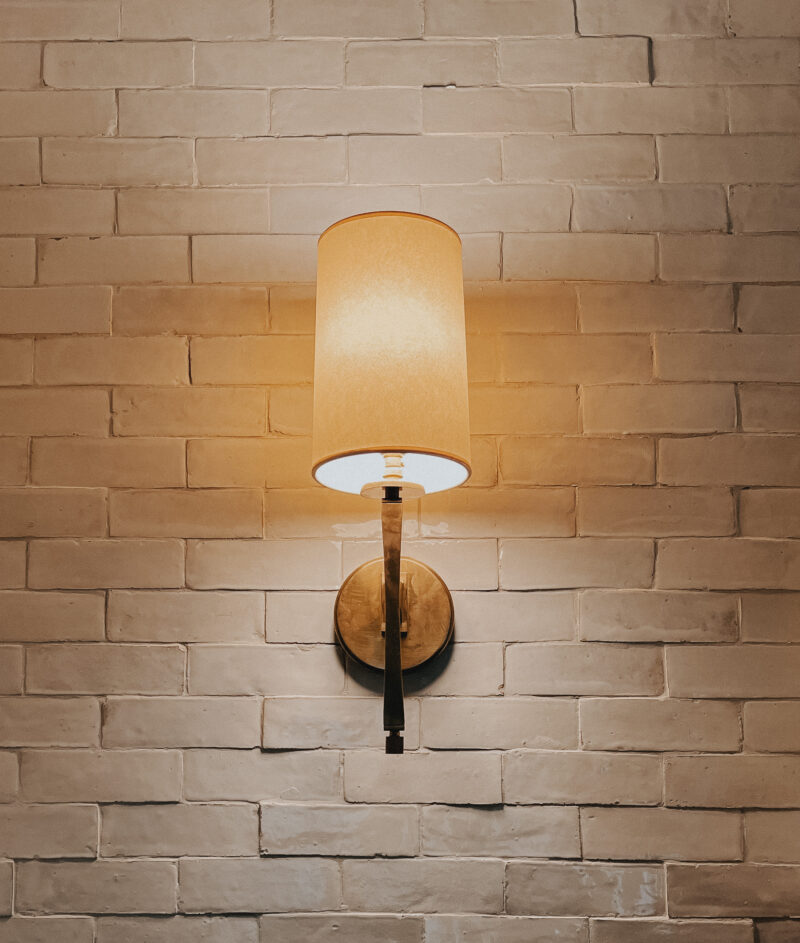 The sconces that flank the hood are my favorite. The glow at night is so pretty. We have every light on a dimmer so that we can control the mood of the space. I also like that at night, when the lights are on, you can see all of the imperfections of the Zellige tile. We actually chose these to begin with but realized we liked the look of keeping everything gold. It had a calmer feel when we held them up.
My husband actually first spotted these sconces in store. I think the lines are elegant and classic.
MORE BEAUTIFUL SCONCES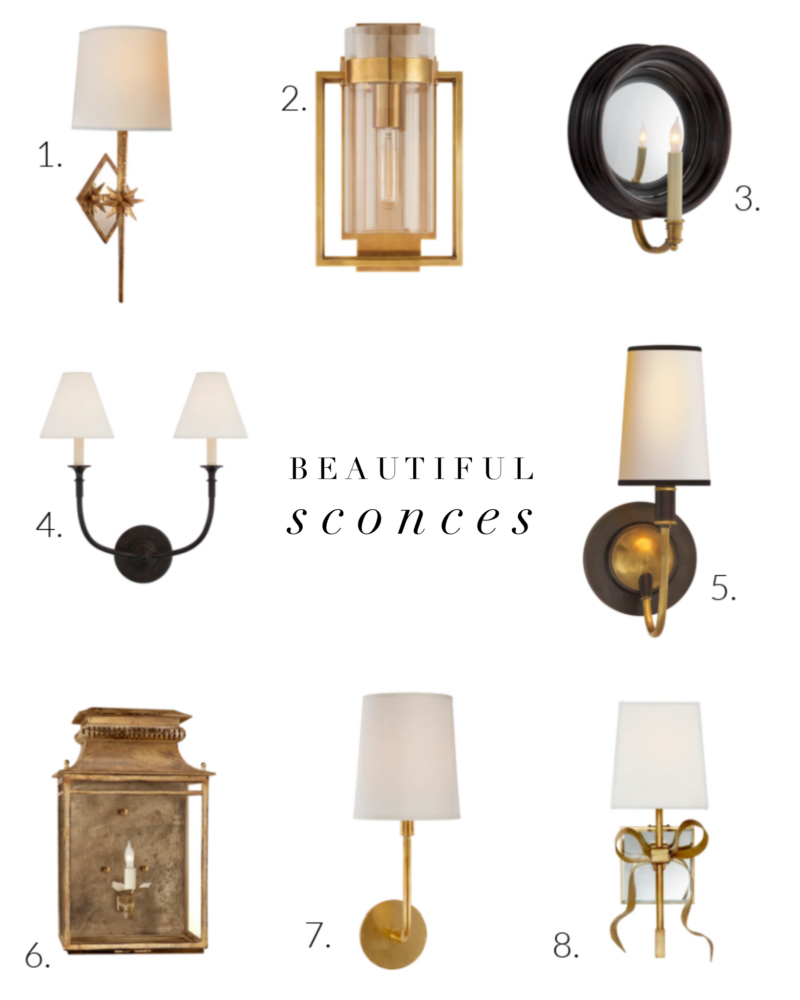 OPEN SHELF SCONCES
Lastly, we chose the Boston Single Arm Library Light for above our shelves. You may recognize them from our home in California. We used the same ones. I photoshopped different options into the design and kept coming back to these. There is something about them that I just love.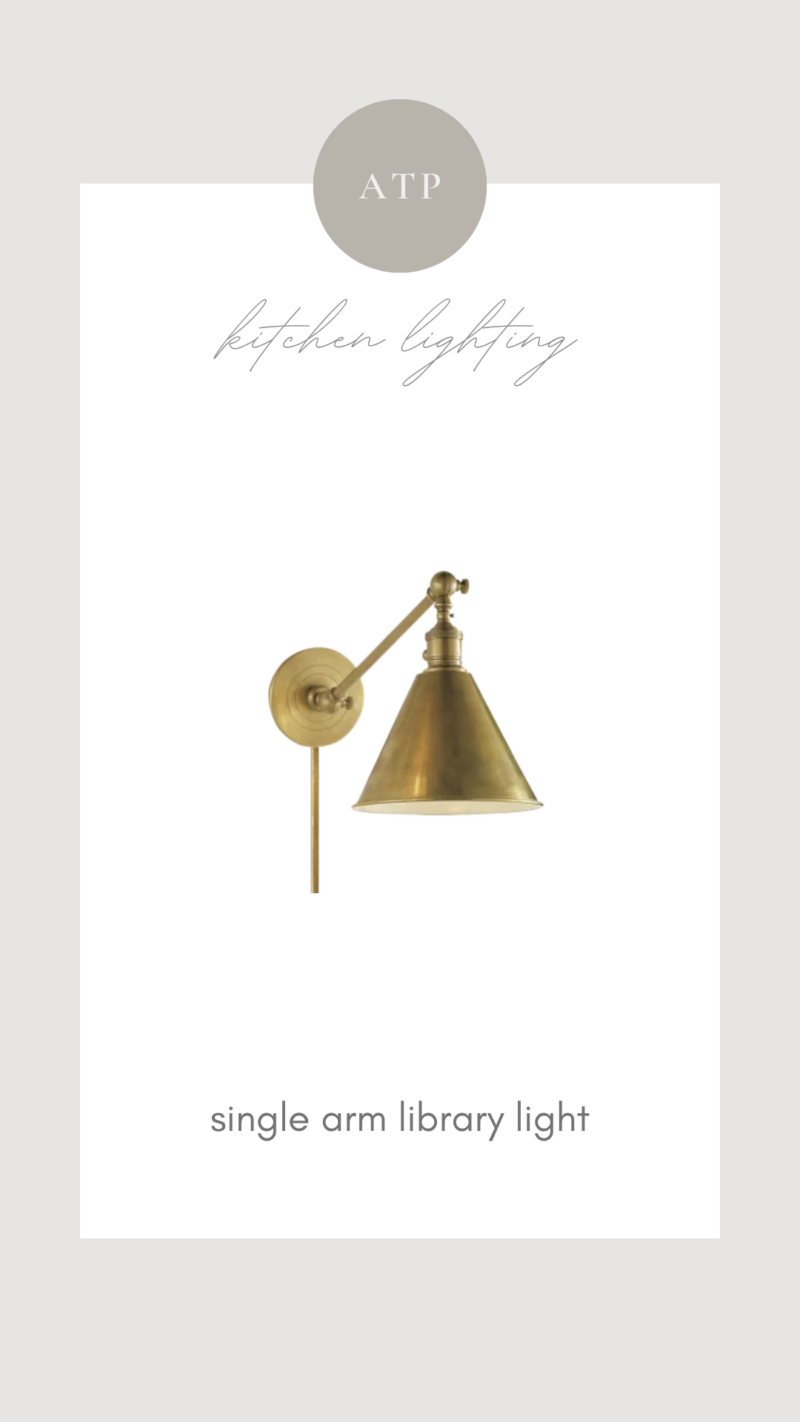 I hope this is helpful if you are choosing lighting for an upcoming project. Lighting will drastically affect the way your space feels. My biggest piece of advice is to go with your gut and choose what you love. Don't worry about what might be in right now. I also recommend using a program like Pic Monkey to add all of your choices to a canvas. You really want to see how they all work together.
Looking forward to sharing the full kitchen post with you very soon.