We are often asked about our kitchen measurements and each time I take out a tape measure and find the answer. It's about time I put this all in one place for you. I realize our kitchen size and shape is unique to our home but I hope these measurements are helpful when planning your own space.
KITCHEN MEASUREMENTS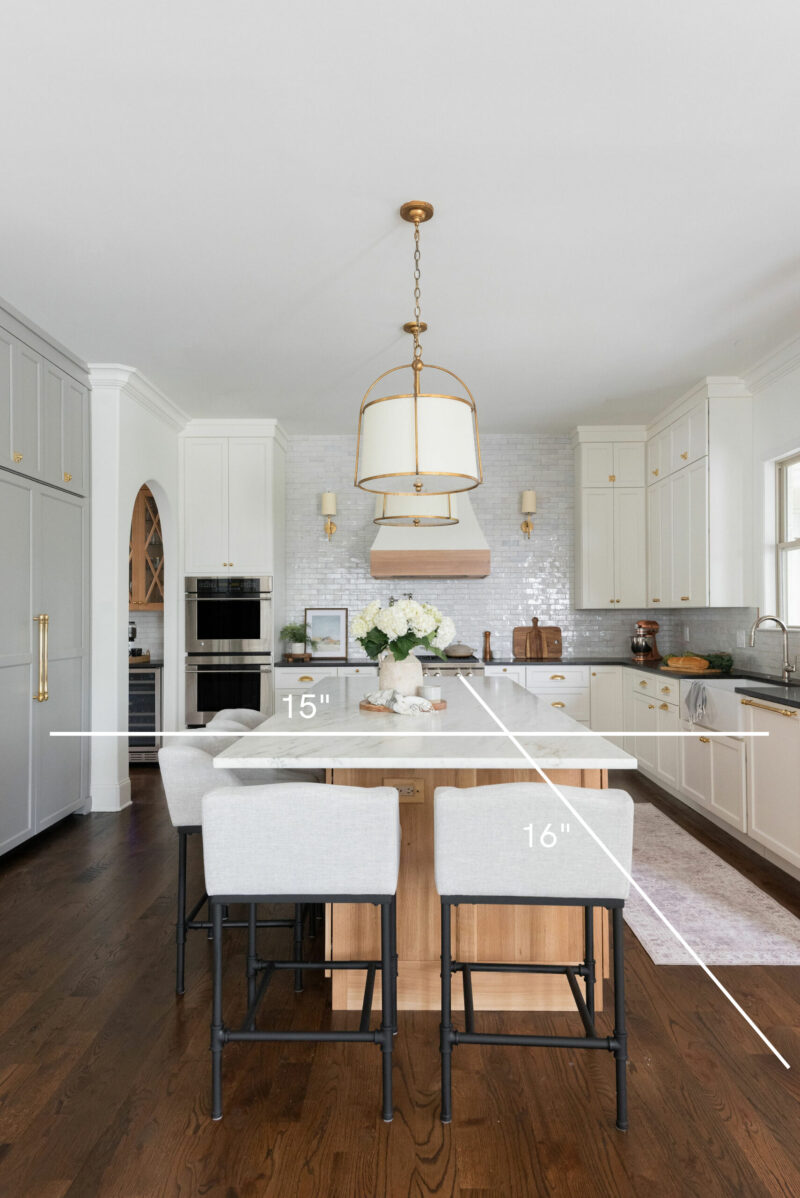 Because we were working with a very large footprint, we decided to let the work flow and our experiences living with the existing kitchen dictate the measurements for the new space. I wanted to be sure that when the fridge door was open, someone could still comfortable walk by even if there was someone sitting in a barstool. We actually made the island more narrow to be sure we had the space around the perimeter and it was one of our best decisions. My advice would be to follow your gut and don't be afraid to play around with "standard" measurements. It's your kitchen and you know what will work best for you and your family. Function is everything.
PLENTY OF SPACE TO WALK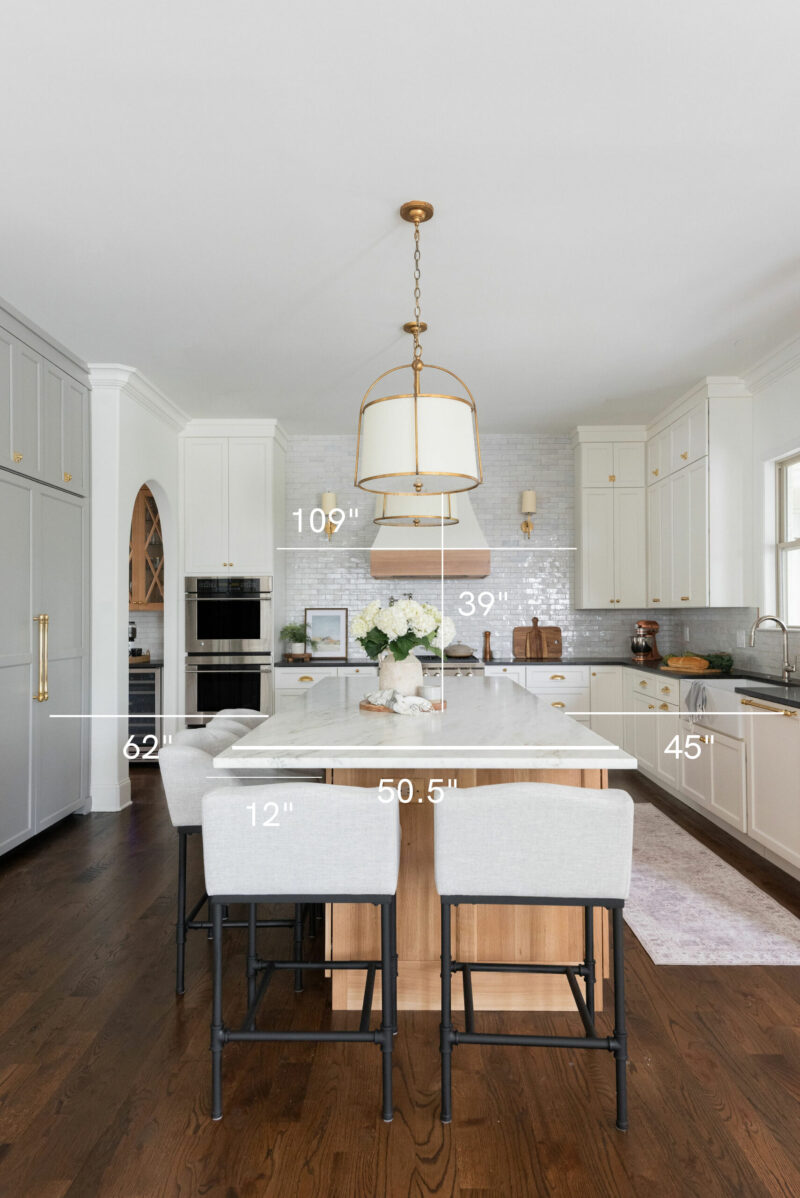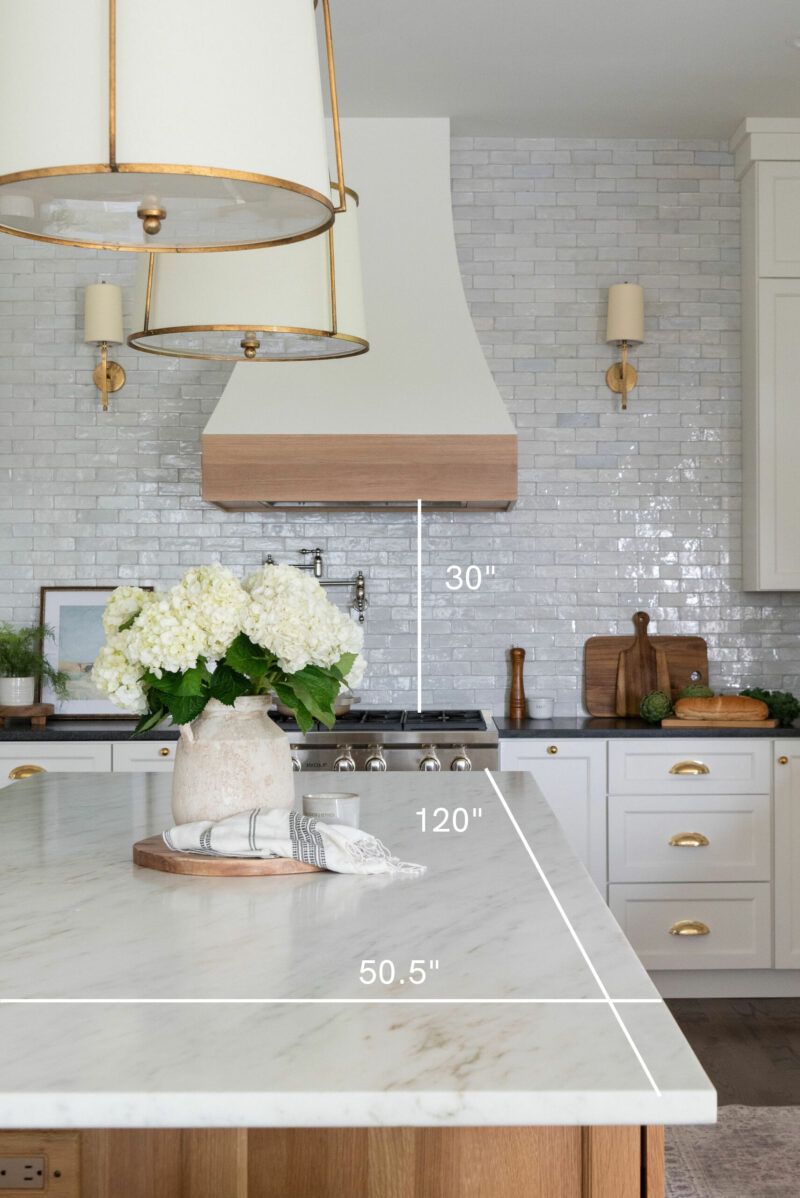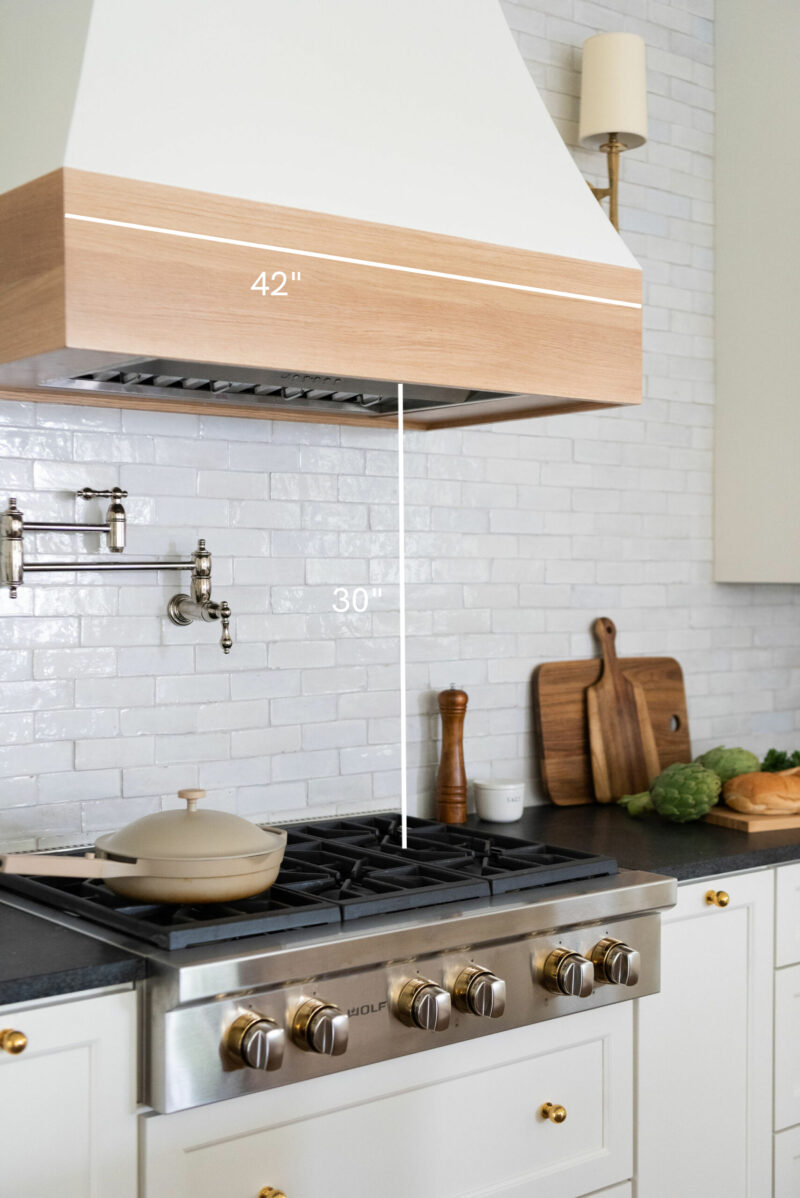 Having 70″ for these two bar stools has been fantastic. It allows four people to sit very comfortably around the corner. The over hang on both sides is 12″.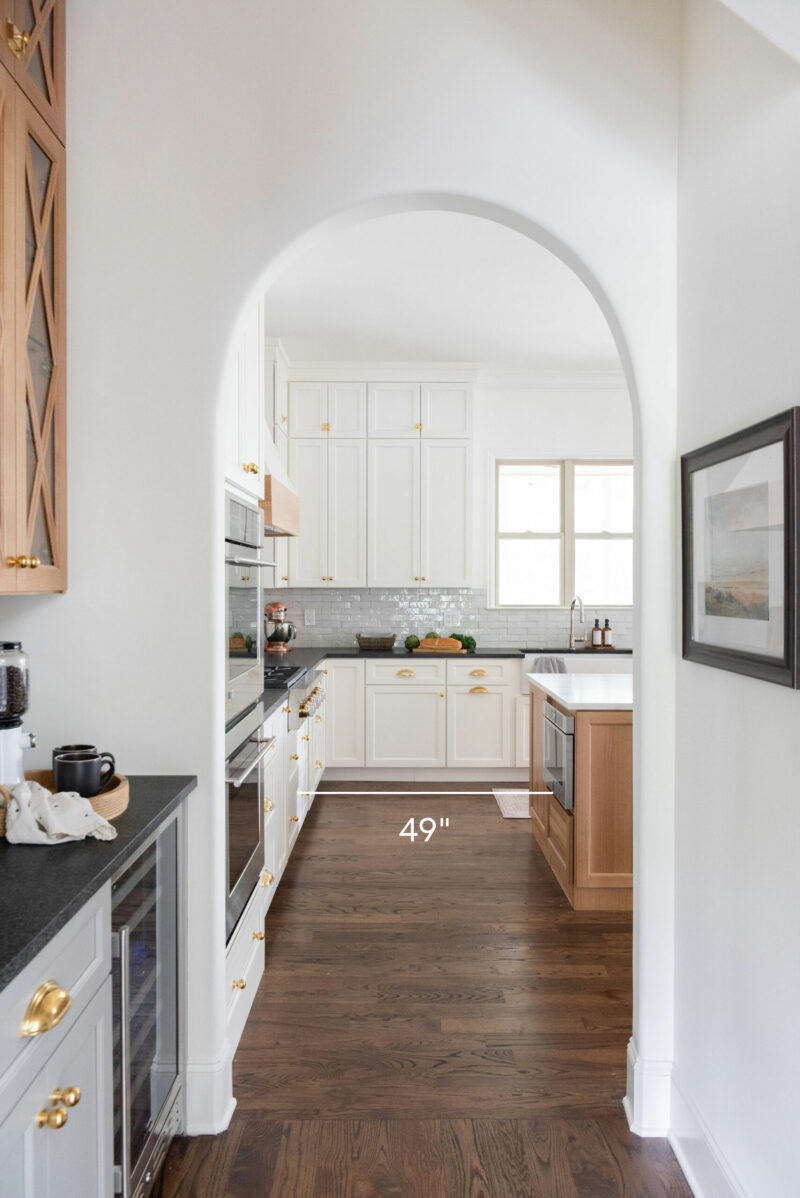 We opened this space up considerably. The 49″ has been wonderful because if someone is at the cooktop, someone else can still walk from the fridge to the sink. It was far more narrow before the remodel.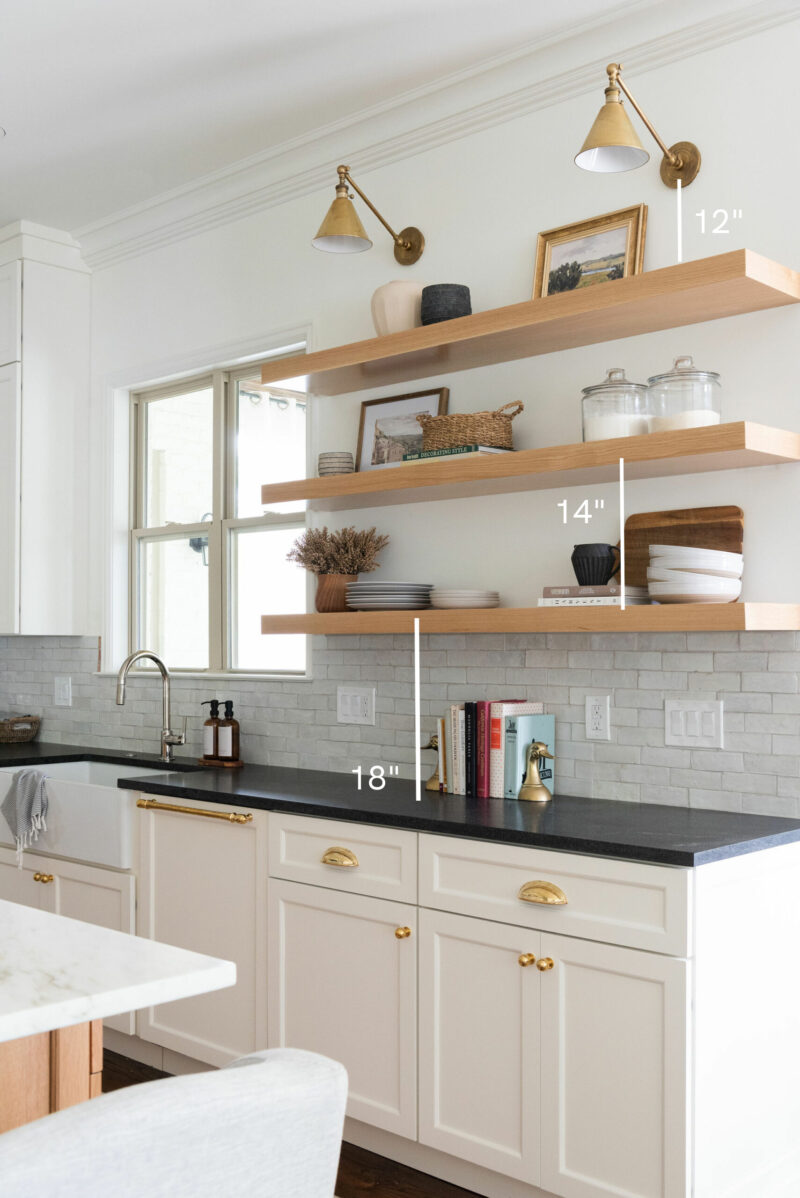 Having the open shelves directly above our dishwasher was a great call. Makes unloading our every day dishes (and now glasses) so much easier. I am working on a post to share all of our organization tips built into the space. The shelves are 2.5″ thick.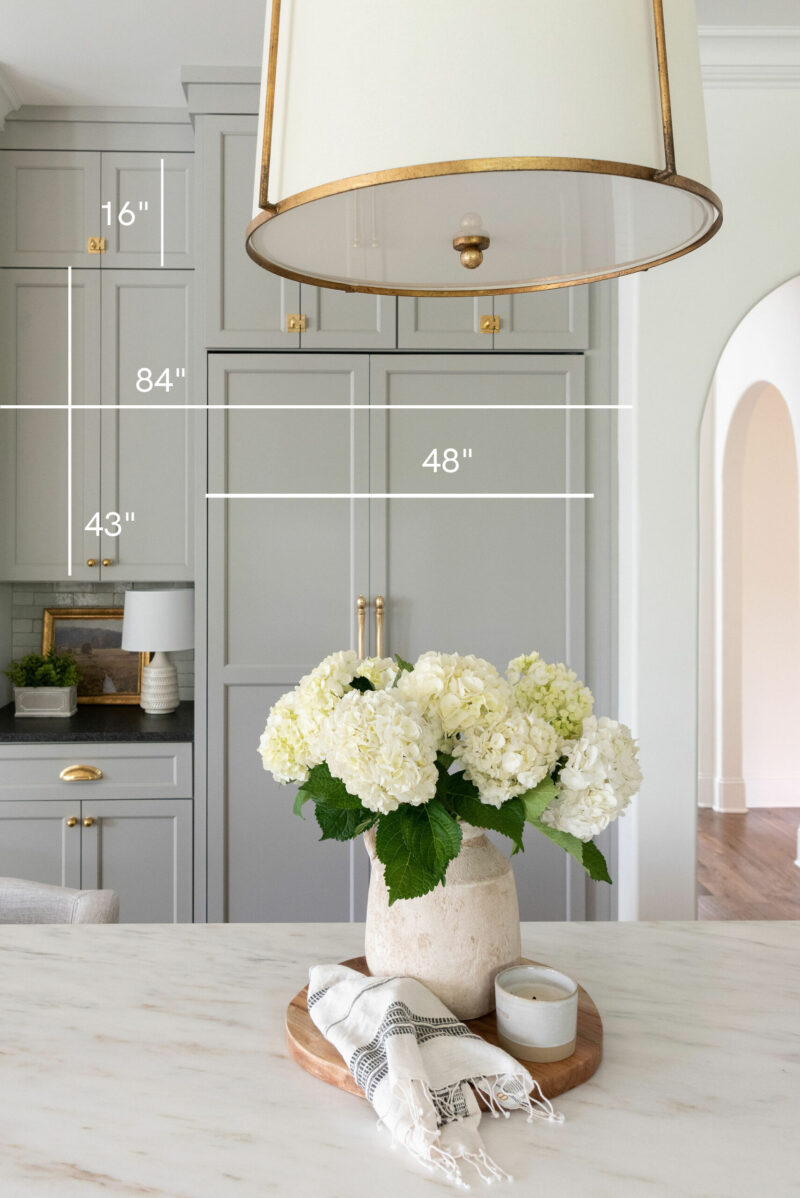 If you are curious about sources of certain items, I've linked it all in our kitchen tour post.
I hope this has been helpful. And here's to it being Friday! Have a wonderful weekend.