Good morning. I hope you all had a special holiday weekend with your families. I am excited to announce that our powder room is complete. It took a bit longer than we expected, but we are really happy with the clean and classic look. I would love to invite you in to show you all of the details.
POWDER ROOM REVEAL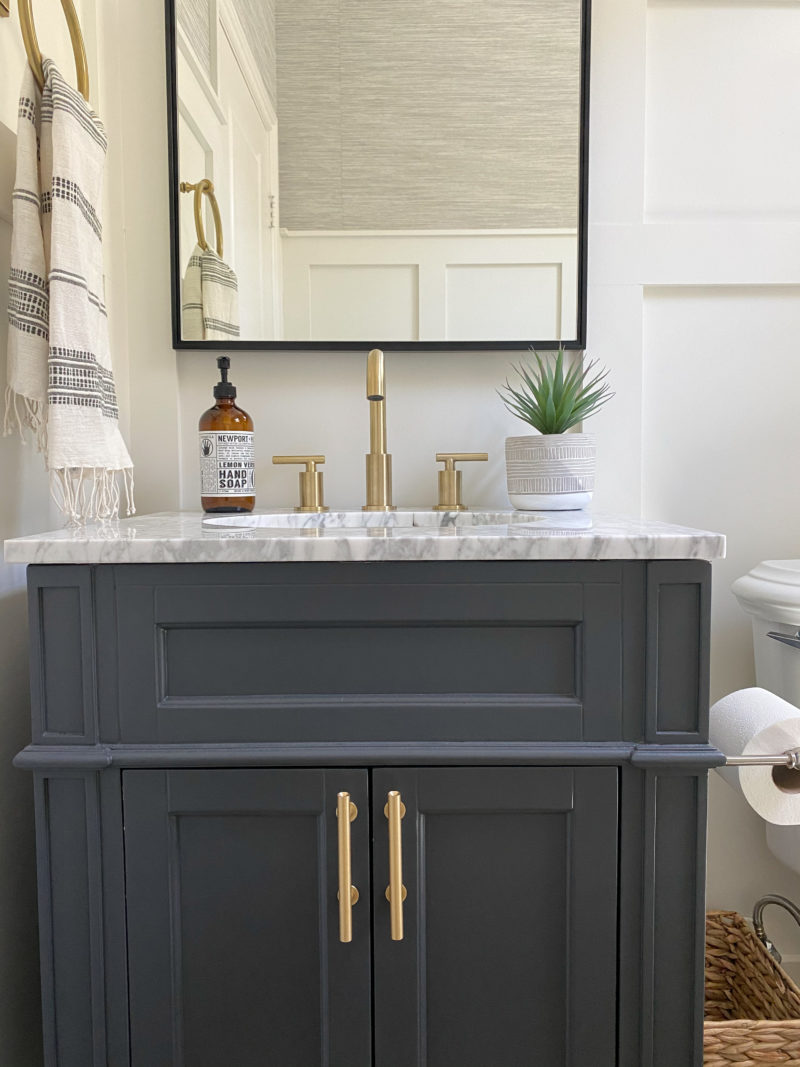 Without question, this is the hardest room in our home to capture on camera. It's a small space with a mirror so that leaves very little room to sneak and not be in the shot. Maybe one day I will call in a professional. After a repipe of our home, our bathroom needed to be redone so rather than fix what was there, we took it as an opportunity to do what we always wanted.
THE DESIGN PLAN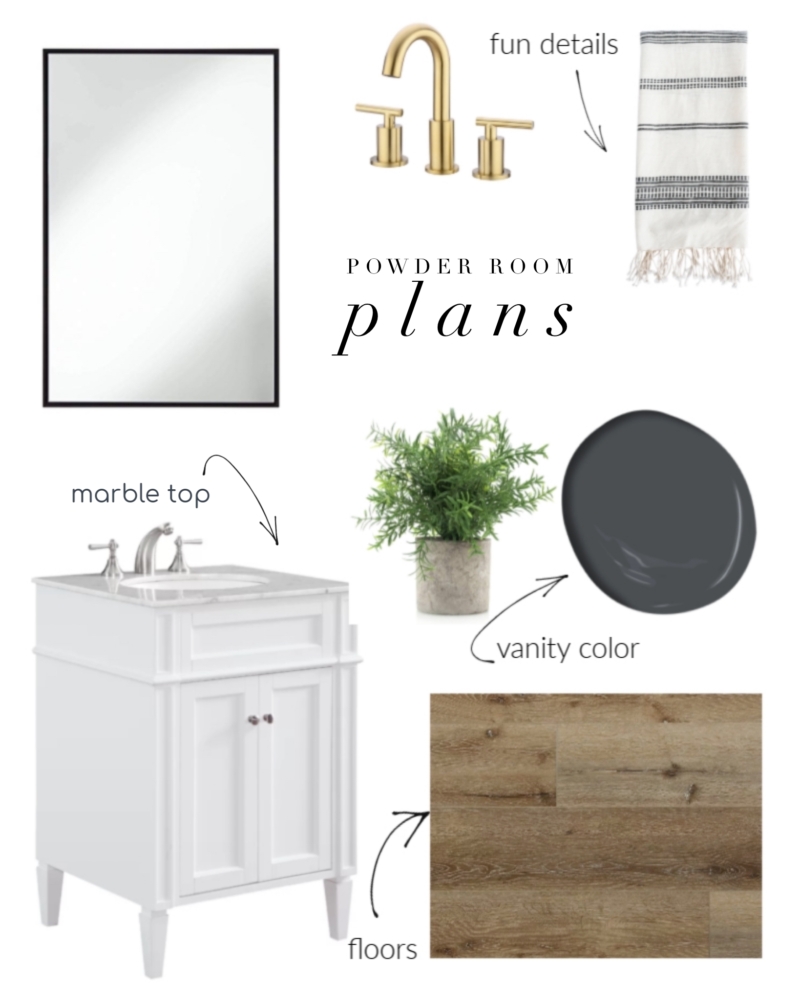 This room used to have a pretty pedestal sink. I actually think they are quite charming but I longed to have some sort of storage space for cleaning supplies and extra soap and toilet paper. I looked for a vanity for quite some time and finally found the perfect size. At 24″, the new vanity didn't overwhelm the powder room but still afforded me the much needed storage. We had our painter give it a couple coats of French Beret by Benjamin Moore. This vanity was not without its issues though. You can read more about the evolution of this project here.
DIY MILLWORK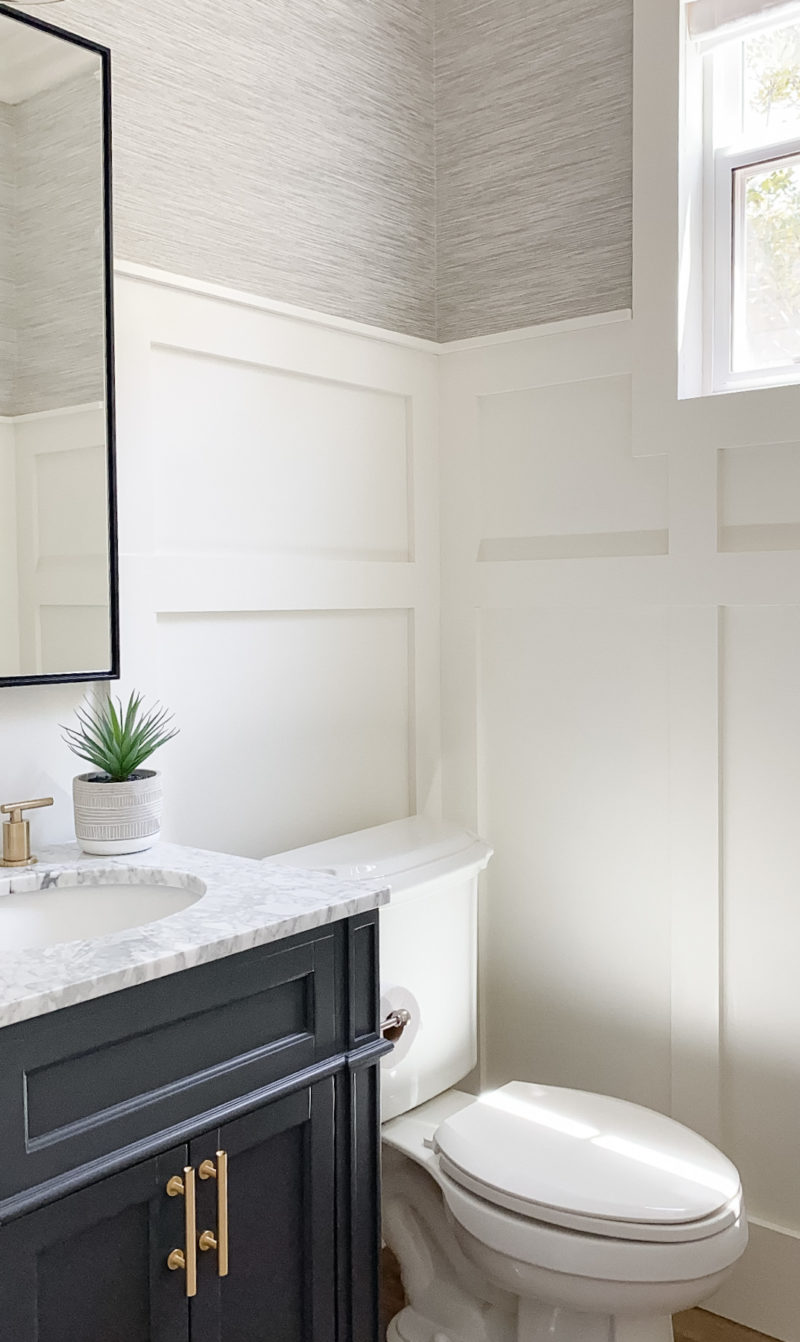 I stuck very closely to the design plan. My husband did the paneling and it turned out so well. We really wanted a timeless feel. In fact we were inspired by a hotel lobby nearby. The paperweave mixed with the millwork is a look I have always been drawn to. The millwork is painted Swiss Coffee by Behr.
TEXTURED WALL COVERING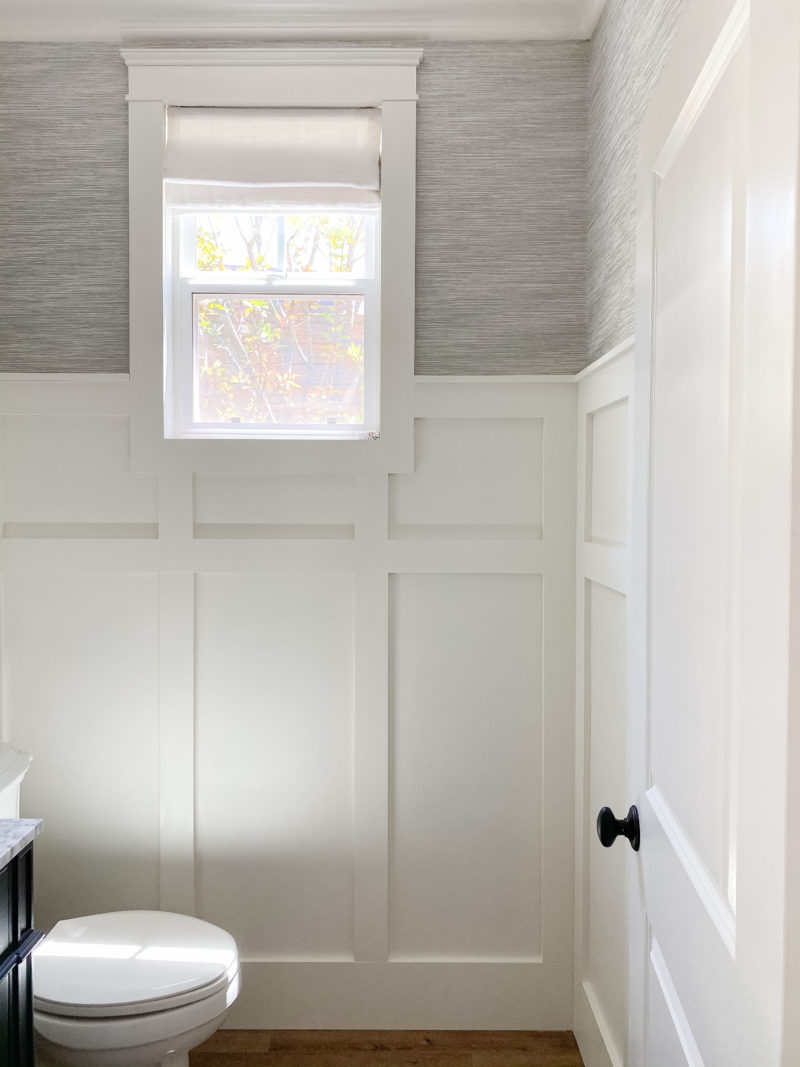 We chose to keep the wallpaper nice and light so that the vanity would be the focal point. After having a bold pattern in this space for four years we were ready to make a switch to a more classic look.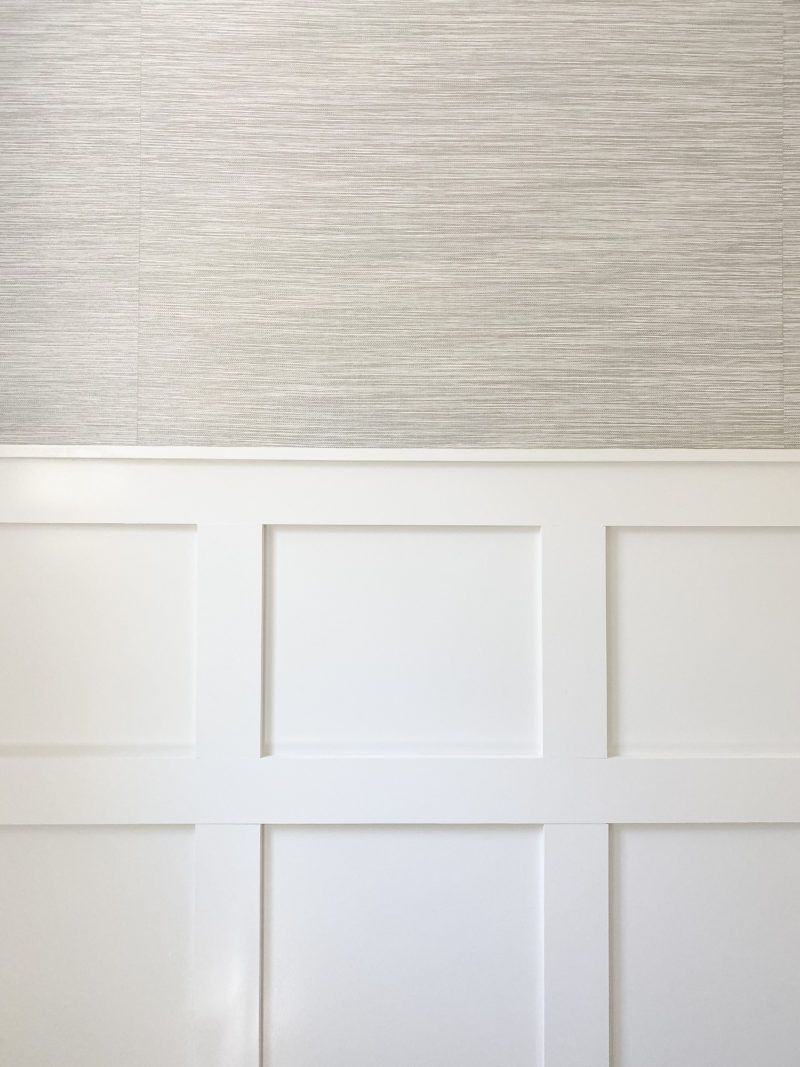 I wish you could see the paper in person. The photos don't do it justice. It actually has a very subtle shimmer to it and the texture is wonderful. The color we used is "Fog." We only needed one roll in this room and bought it during a great sale. I did try to install it myself but call in reinforcement after one piece went up. In retrospect, trying to wallpaper with a heavy weight natural wall covering probably wasn't the best way to practice. Not too mention the space is so cozy that any and all imperfections would have been front and center.
THE DETAILS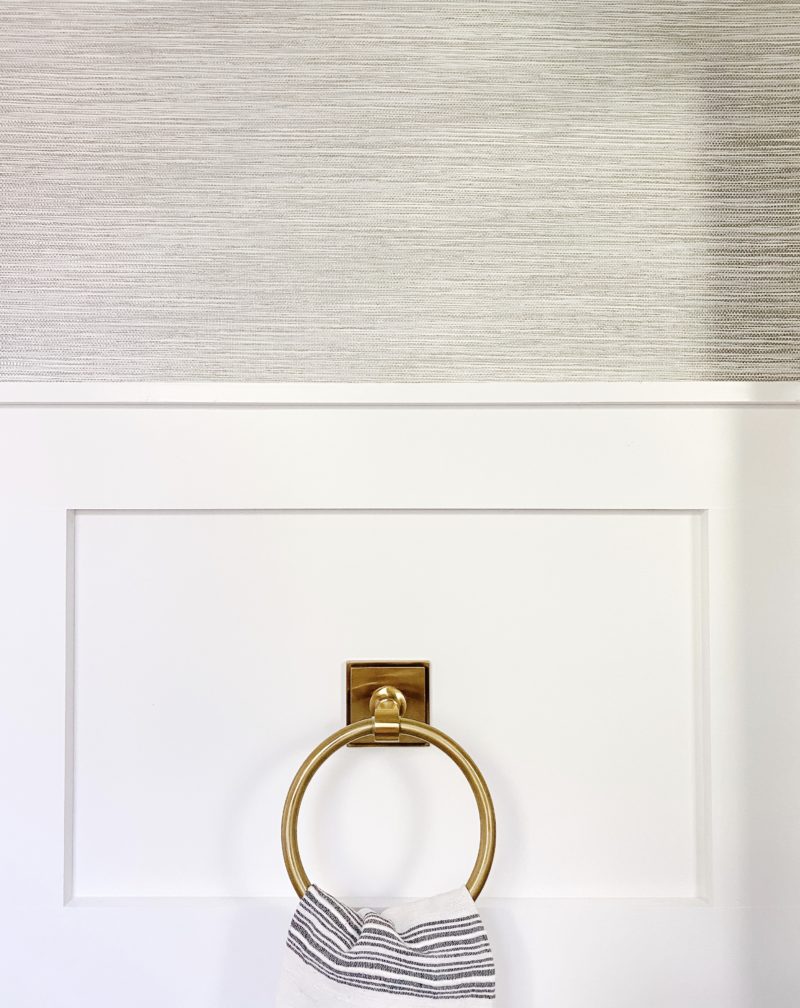 This brass towel ring is one of my favorite details in the room. Without space to decorate, it's the fixtures, towels and hardware that will serve as decor in tight spaces. My advice is to go with what you love.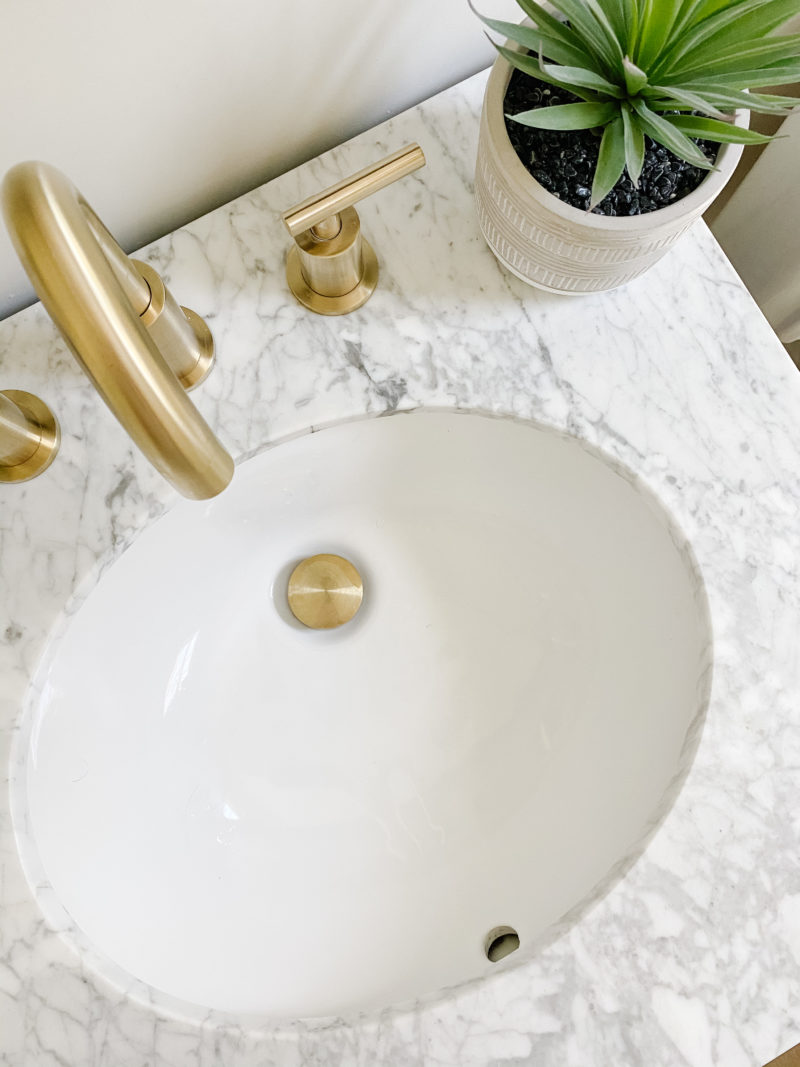 The brass faucet was a steal off of Amazon and we love it. It's exactly what we were picturing in here.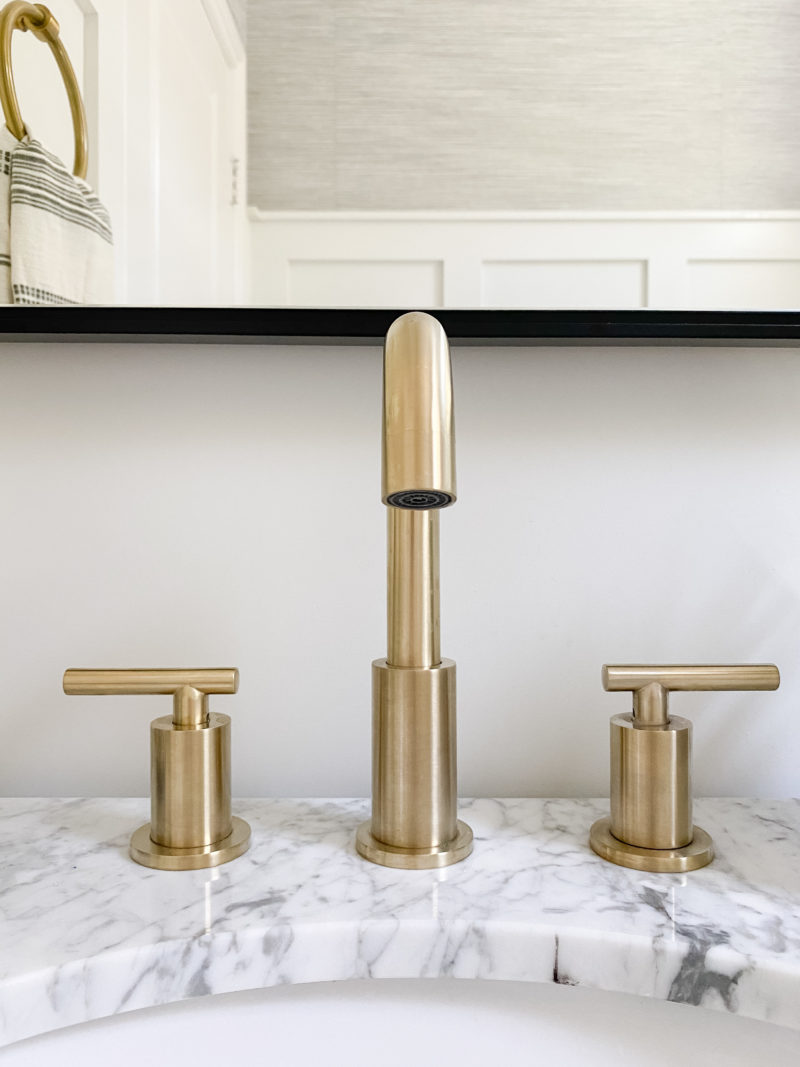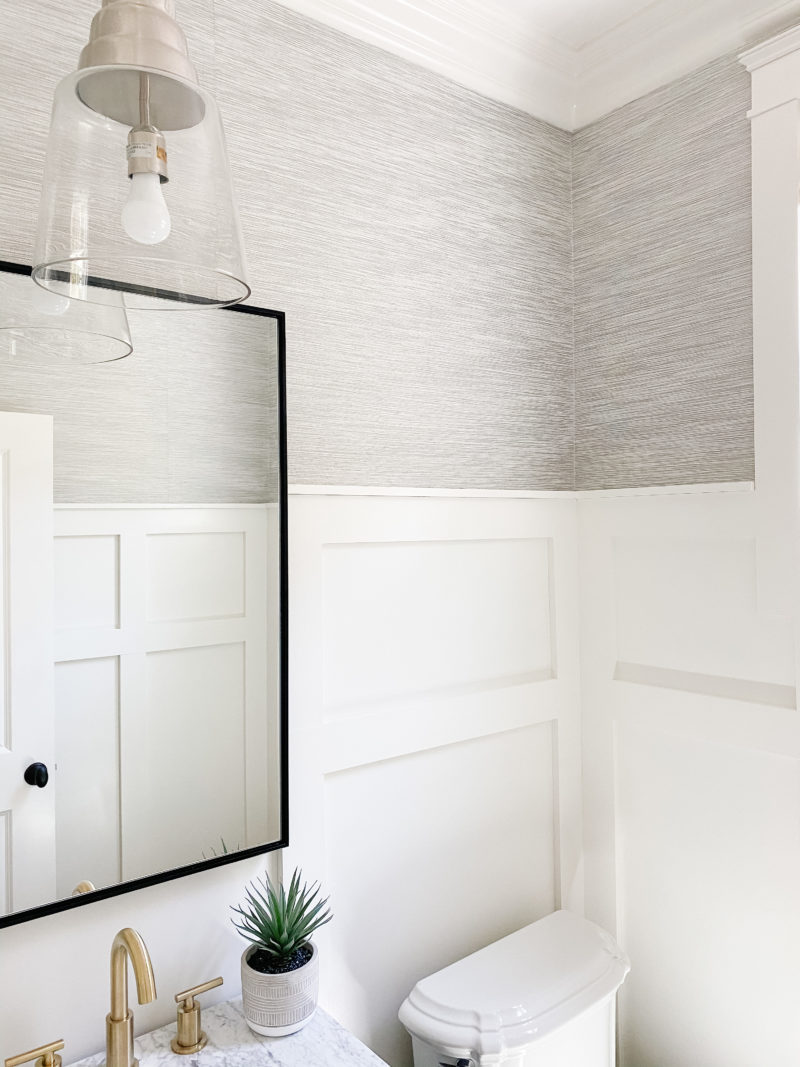 I kept the light we installed a few years back. It was a lucky HomeGoods find. I am tossing around the idea of changing the silver to gold like this pretty light.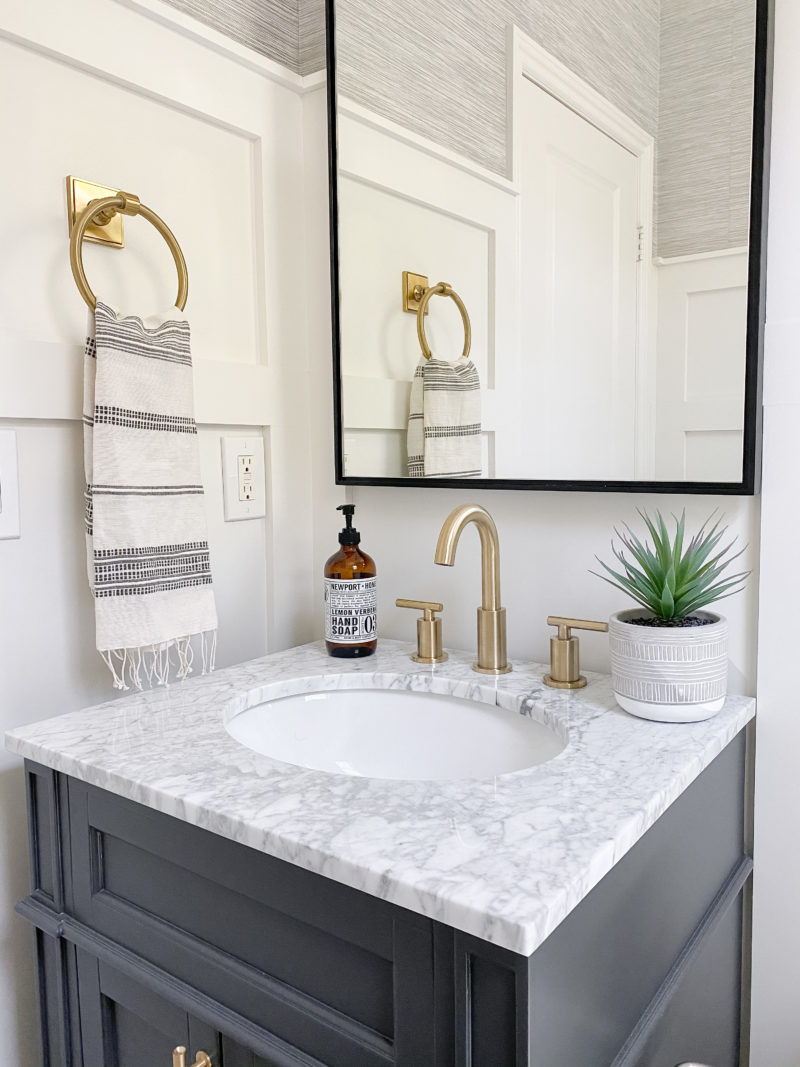 vanity | mirror | faucet | plant | towel | wallpaper | towel ring
THANK YOU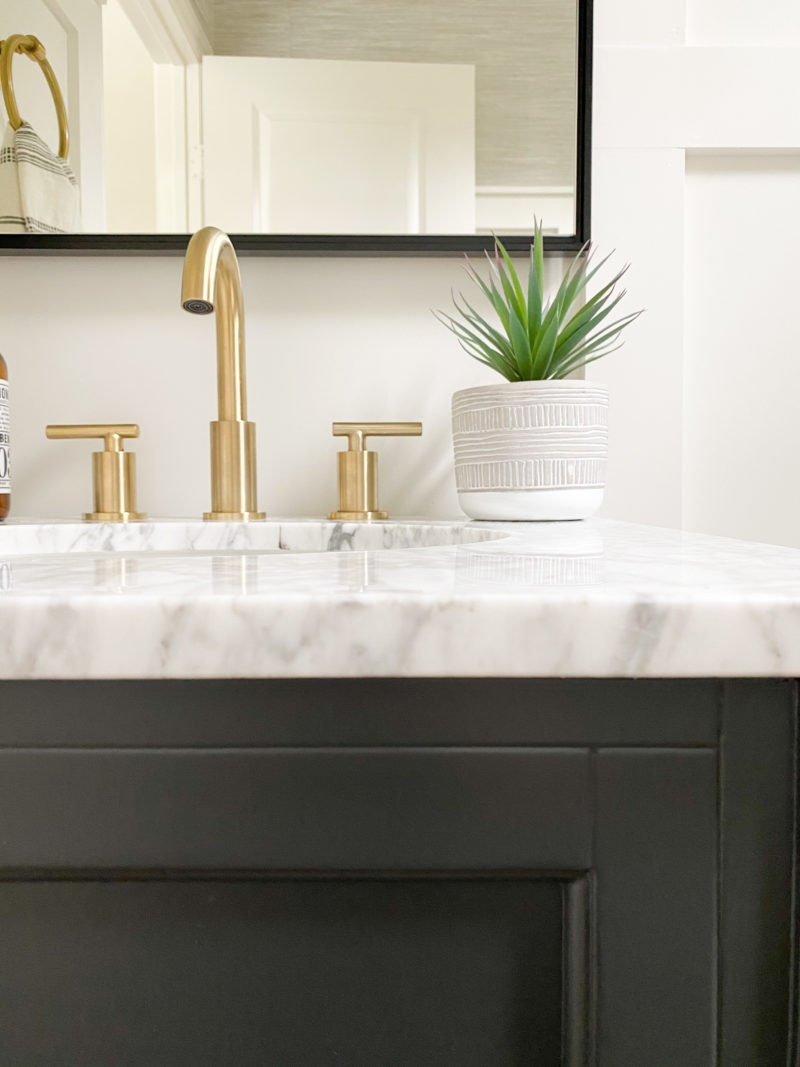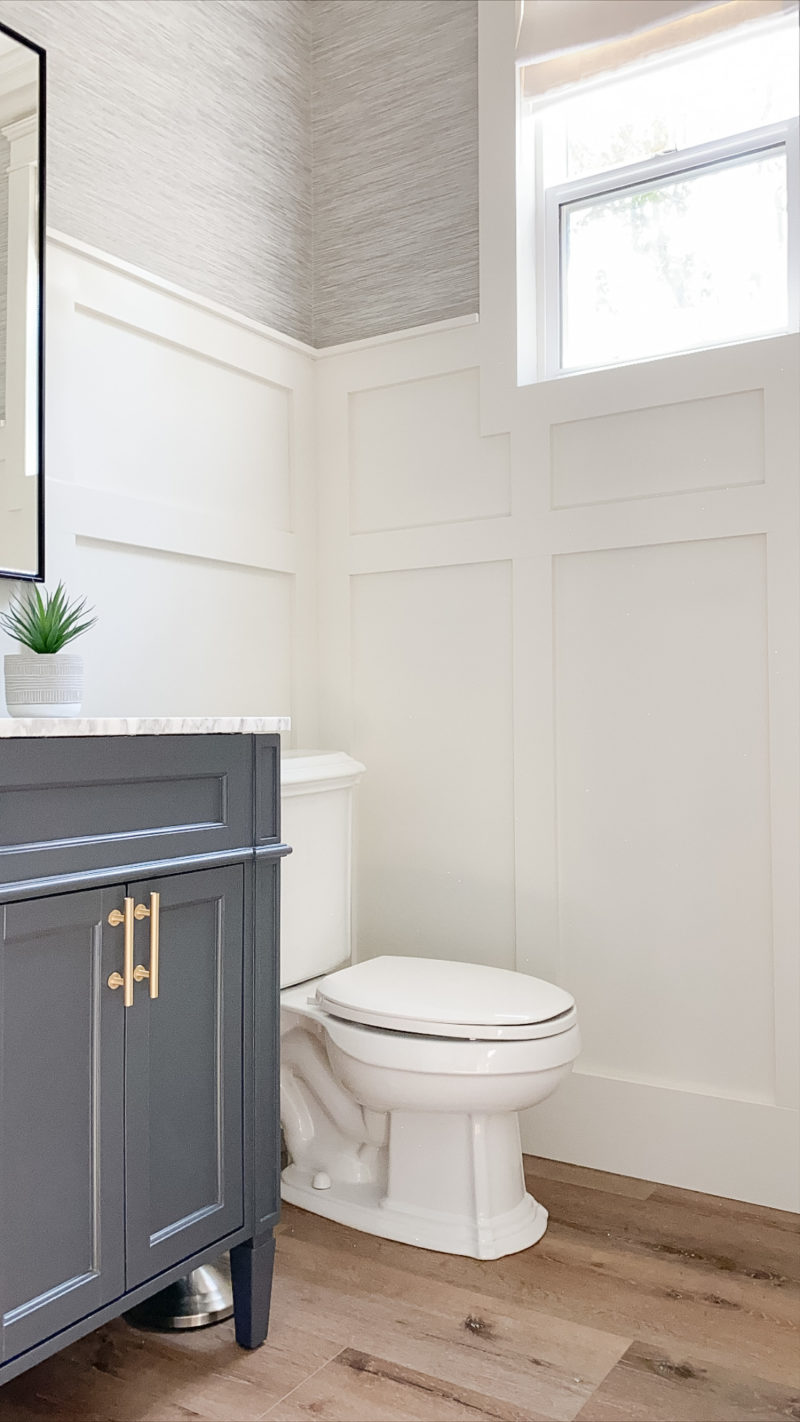 Our bathroom has come a long way. It was definitely a labor of love that including a ton of sweat equity and a mix of high and low pieces. Thank you for following along with us during the entire process. I am currently working on a post all about our new floors. Stay tuned.
Have a wonderful day, my friends.