We have mixed feelings about it being Friday over here. While we normally embrace Fridays whole-heartedly, this crew is a bit anxious about school starting and finding out who our teachers are today. Do you remember those days? I have two kiddos watching the clock until we find out. And as a parent I just want them to know that they will rock this upcoming school year no matter what. So it's distraction day and I plan to keep them very busy. I also realized I hadn't shared a little peek at our backyard with you and a project I blogged about over on I Heart Organizing.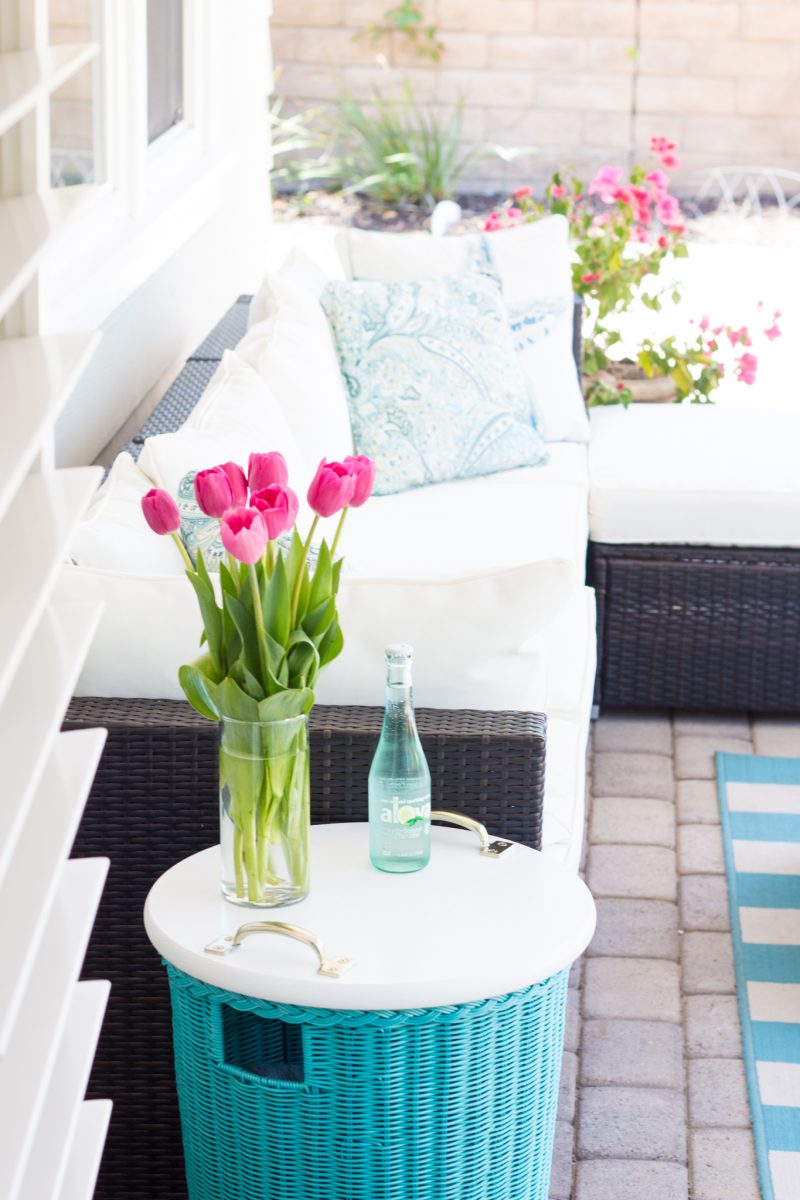 When we first moved in, we had an empty house and I moved this patio set over from our other home to surprise my husband. He had been working his tail off and I wanted to have a spot to hang out. After setting up this spot I realized that the cool evenings required blankets. But I wanted to be able to grab one without going back inside. So out of necessity, this storage table was born.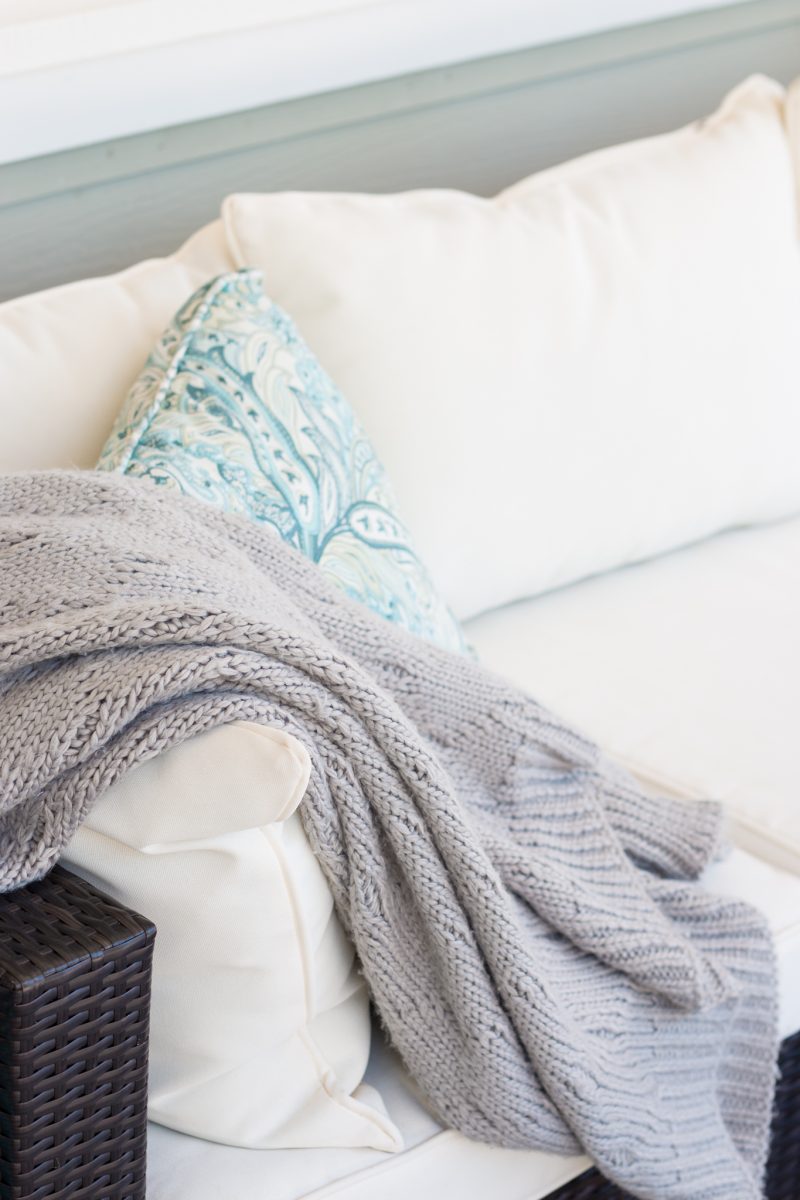 And now blankets are easy to grab for when the sun goes down.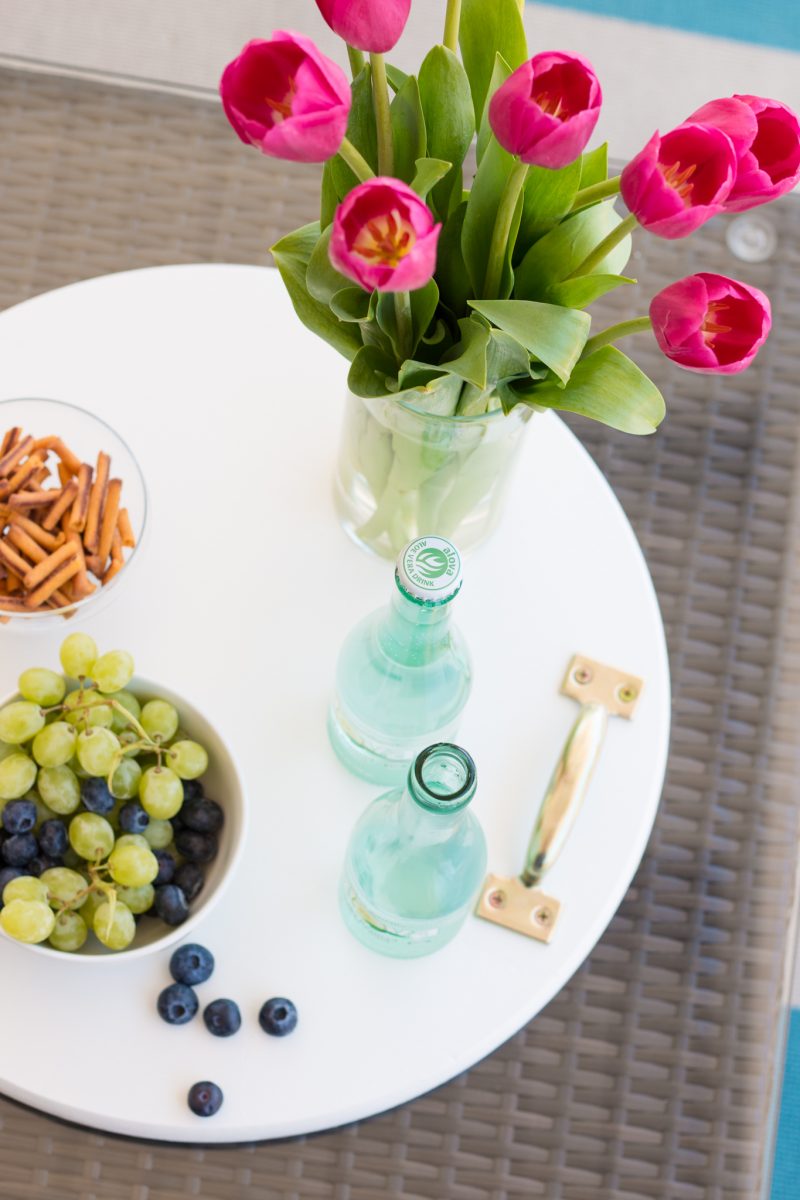 And the top can even become a serving tray. It was soooooo easy to make and I am sharing all of the DIY details on I Heart Organizing. Jen has been a friend for years and her blog is a constant source of inspiration for not only organizing the home but for creating an environment that is always family focused.

Cheers to the weekend, my friends. And if your children are headed back to school next week, I am wishing you the best last weekend of summer. Soak it up!
*The outdoor sofa was purchased from Overstock about one year ago.