Just last week I had the pleasure of hitting up the McGee & Co. grand opening in Costa Mesa, California. I have followed Shea McGee since the very beginning. Her design style has always appealed to me and watching her and Syd build a booming design business has been a joy to watch. Truly. I love every space their team creates. So when they opened a store front in my own backyard I had to go. It did not disappoint. Every inch of it is gorgeous and I am happy to take you on a tour this morning.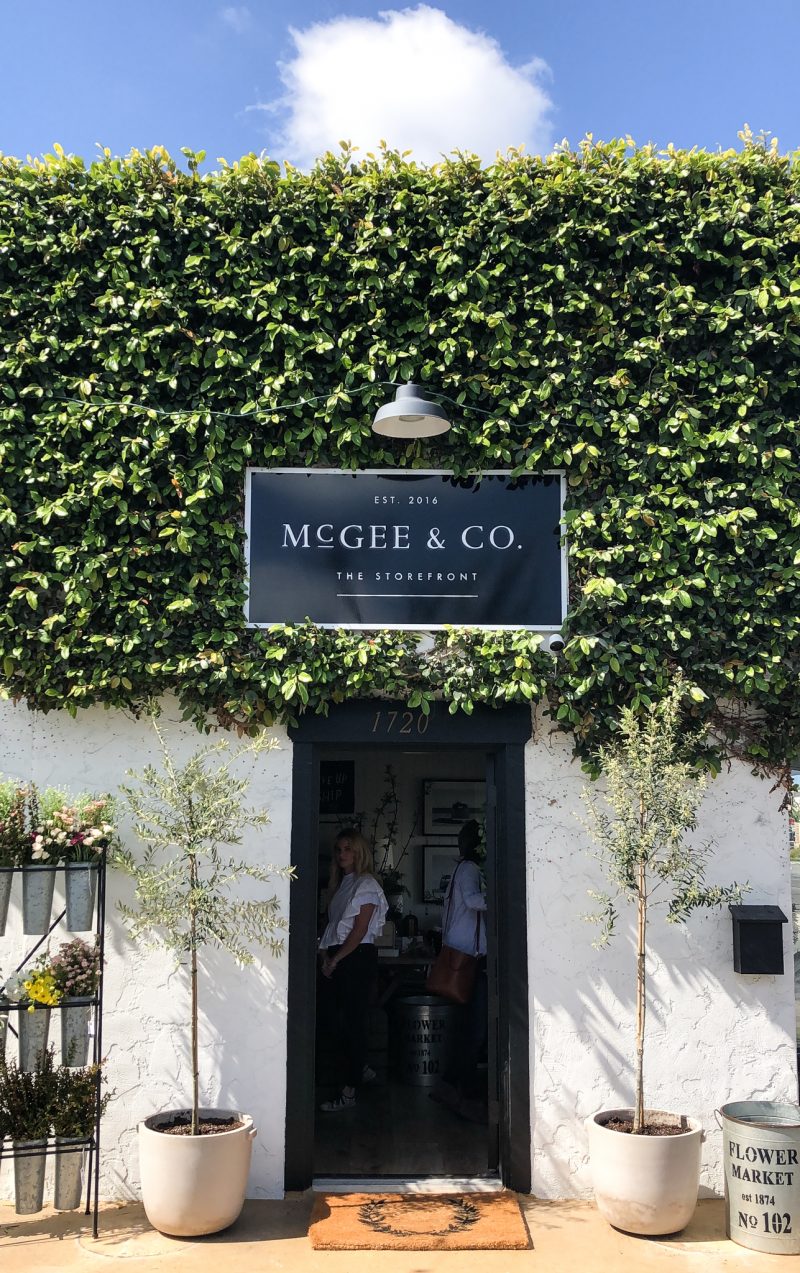 It was a gorgeous day for an opening. The exterior of the store could not be any cuter. Every detail is charming and beautiful.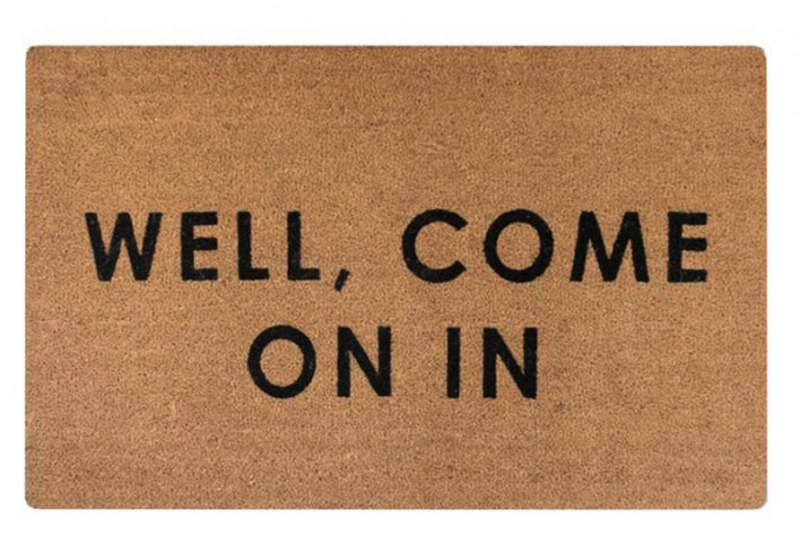 I've always wanted this welcome mat so it now sits outside our back door. I love it so much. Come on in and I'll show you around!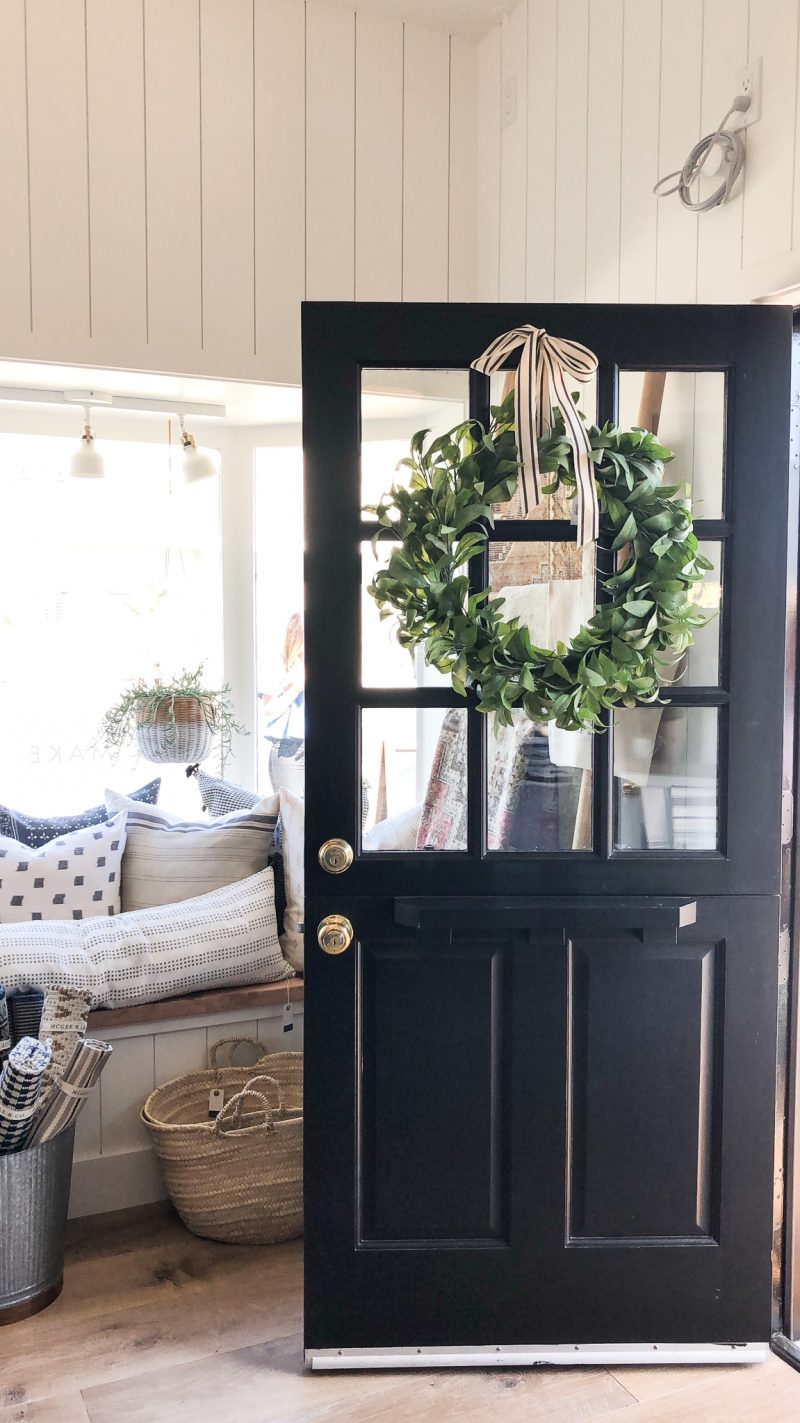 I keep telling my husband I would love a Dutch door for our home and this is further proof that they just work. So fun. My boxwood wreath is looking really sad so I just ordered this one!  It comes with that darling ribbon, too.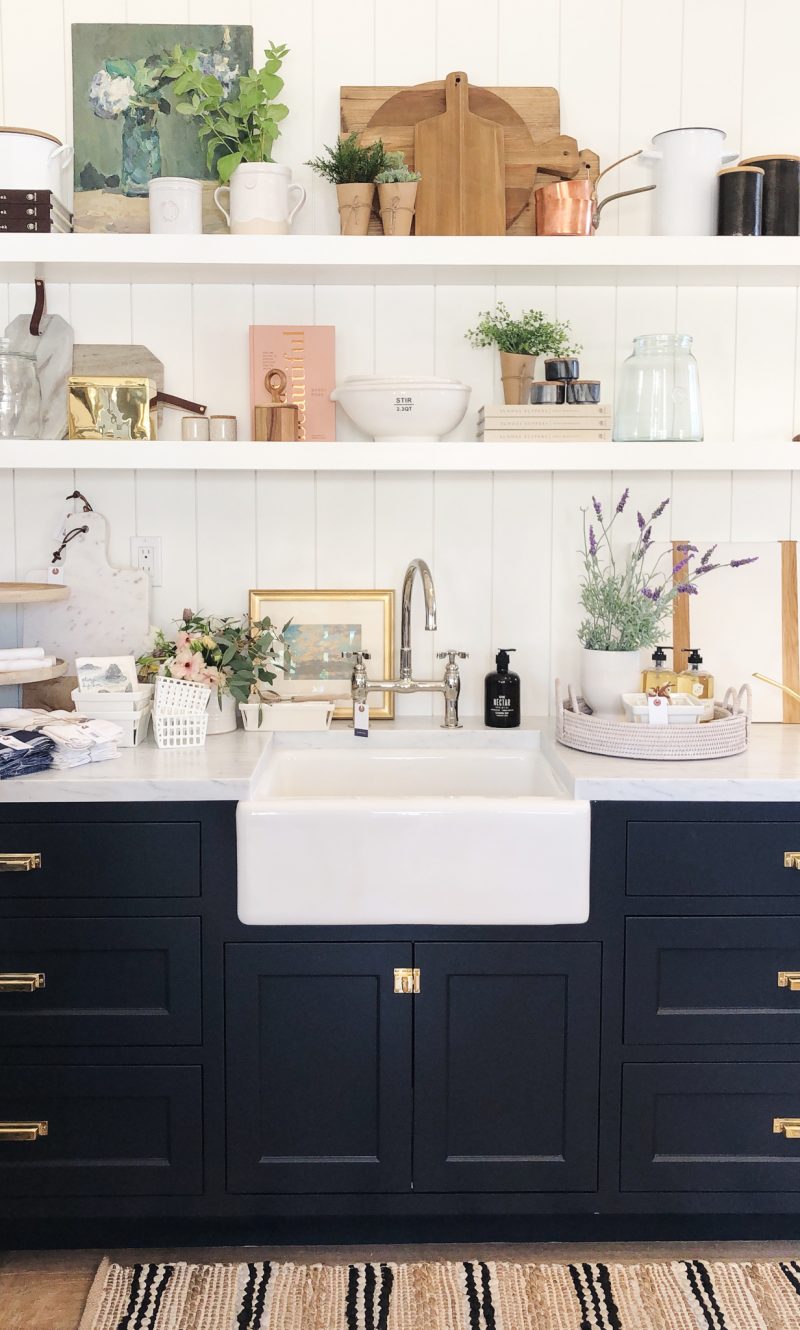 The kitchen vignette is by far my favorite spot in the new store. It's gorgeous and does a nice job of displaying so many of the home decor items. The rug is a pretty one, too. If you are curious, the walls are Simply White and the cabinets are painted Raccoon Fur by Benjamin Moore. Above the kitchen are three of these sconces. Dreamy.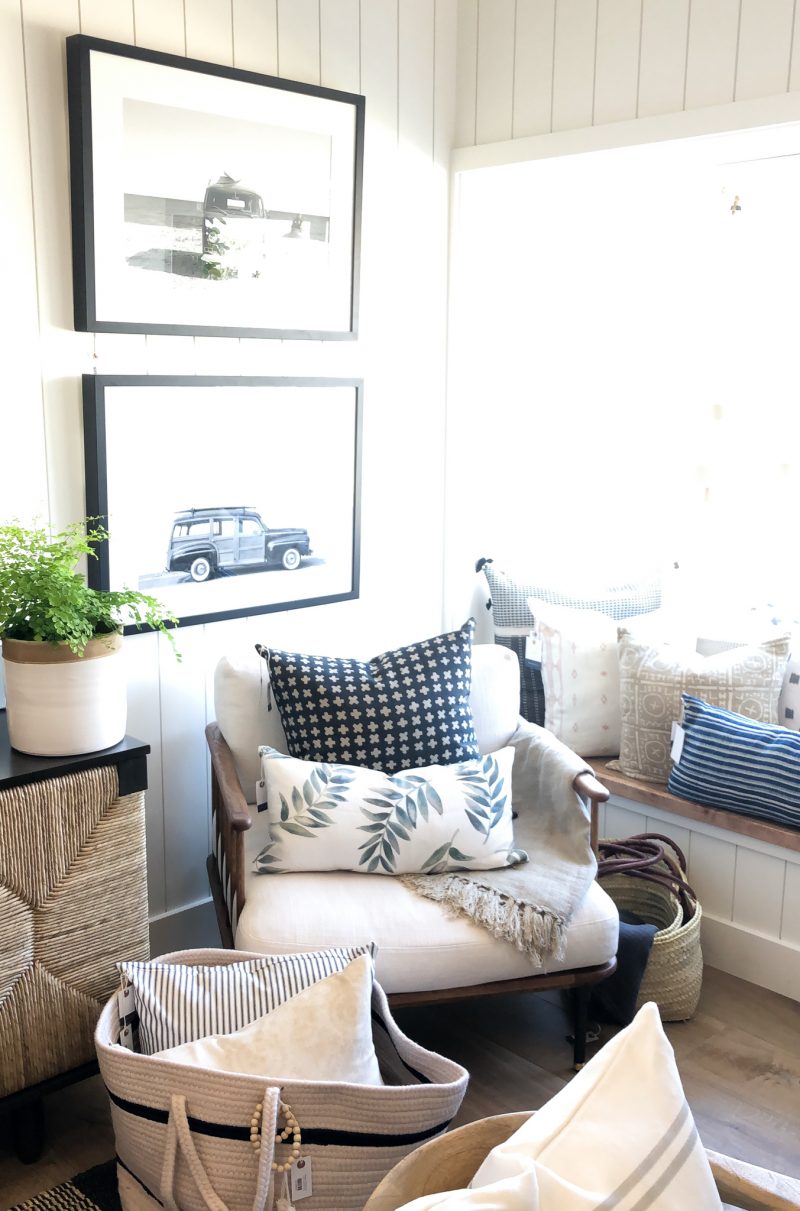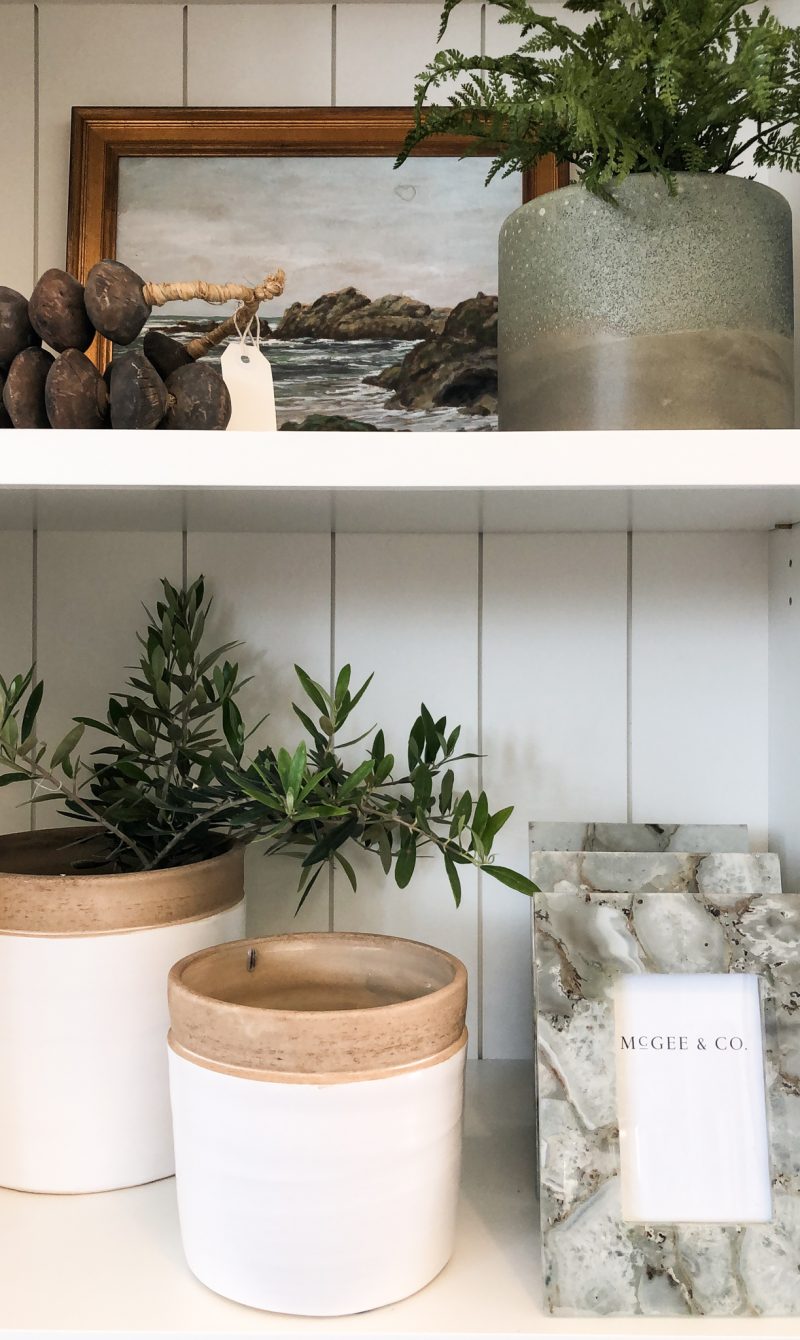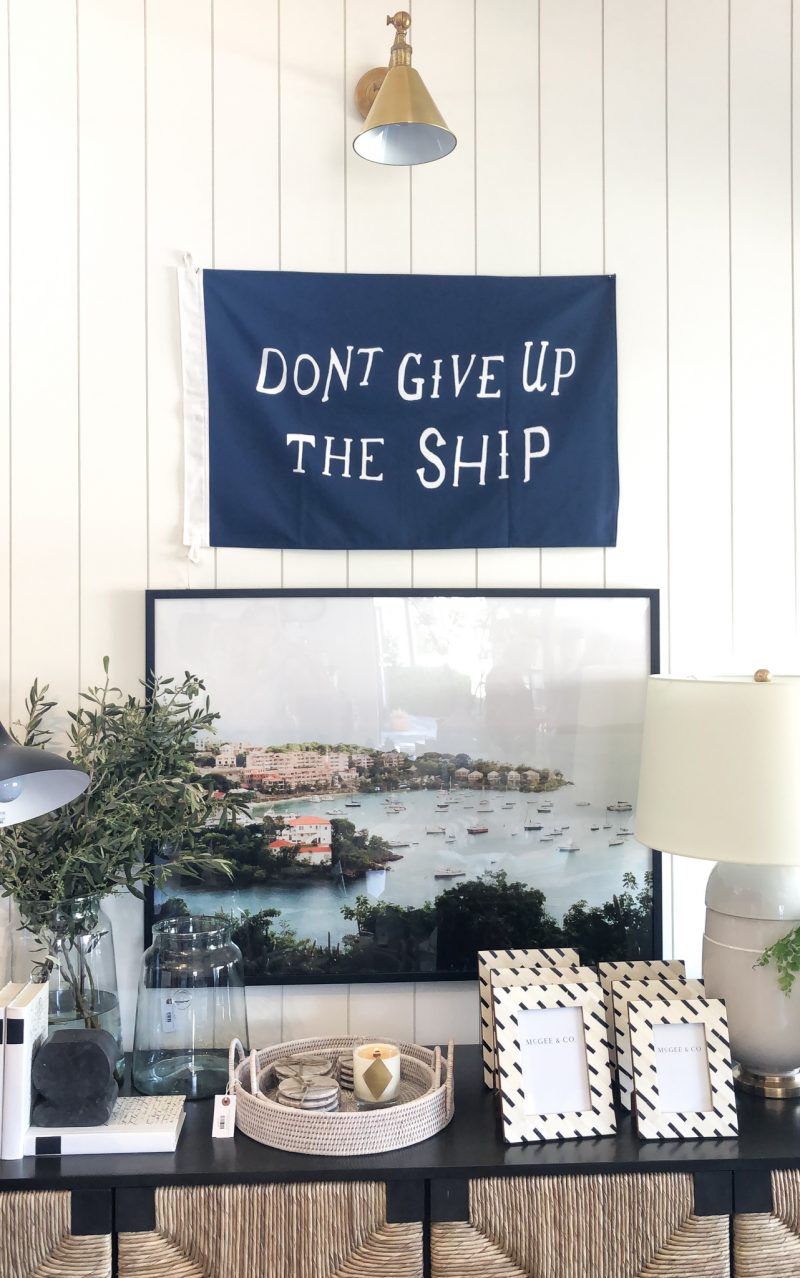 I couldn't believe it when I walked in and saw this banner. Recently on my Instagram I mentioned that we as moms and wives work very hard and rarely take care of ourselves. The quote, "If you lose the captain, you lose the ship," has spoken to me and so does this. Don't give up the ship, ladies. Take care of yourself so you can take care of your families. (Said with love!).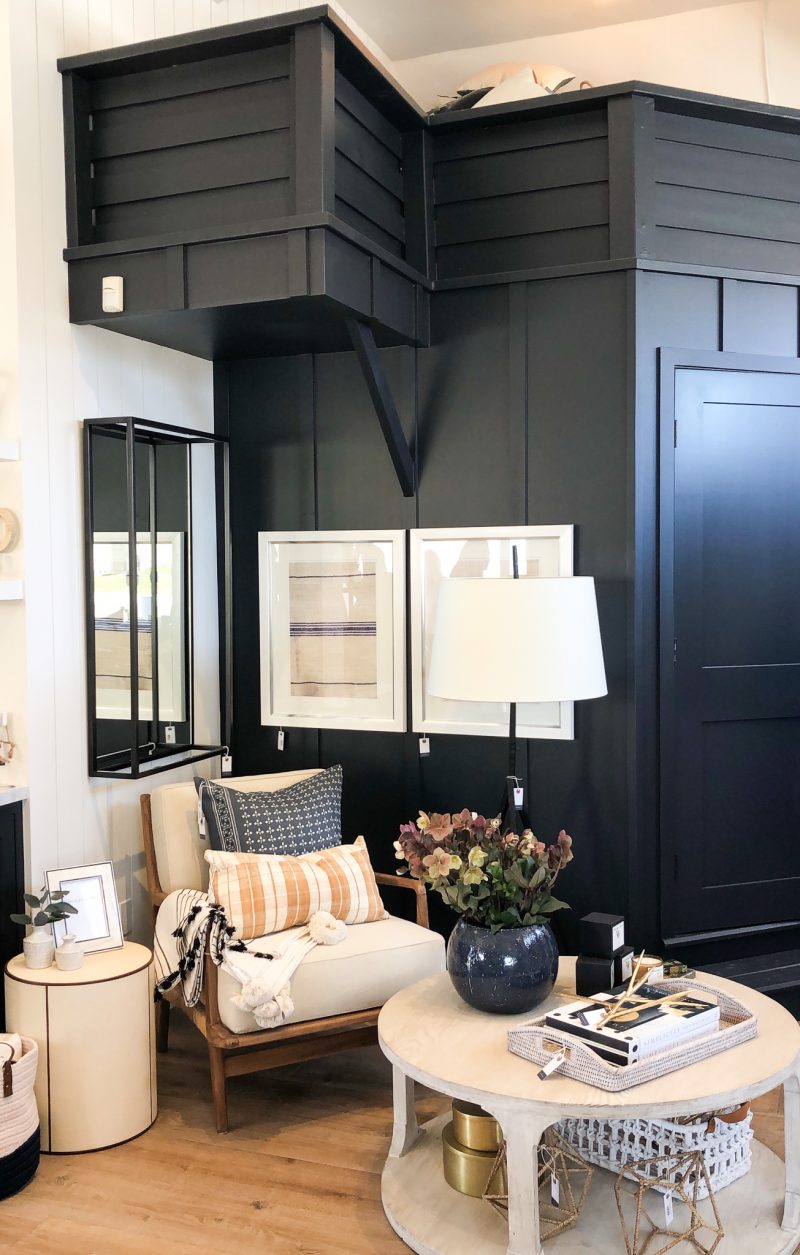 To be honest, I wanted to pick up every single vignette and place it in my home. It's all so good. I have to share the store about the loft you see. The previous owner built that for her young children so that after school they could climb up there and hang out and have fun while she ran the store. So sweet.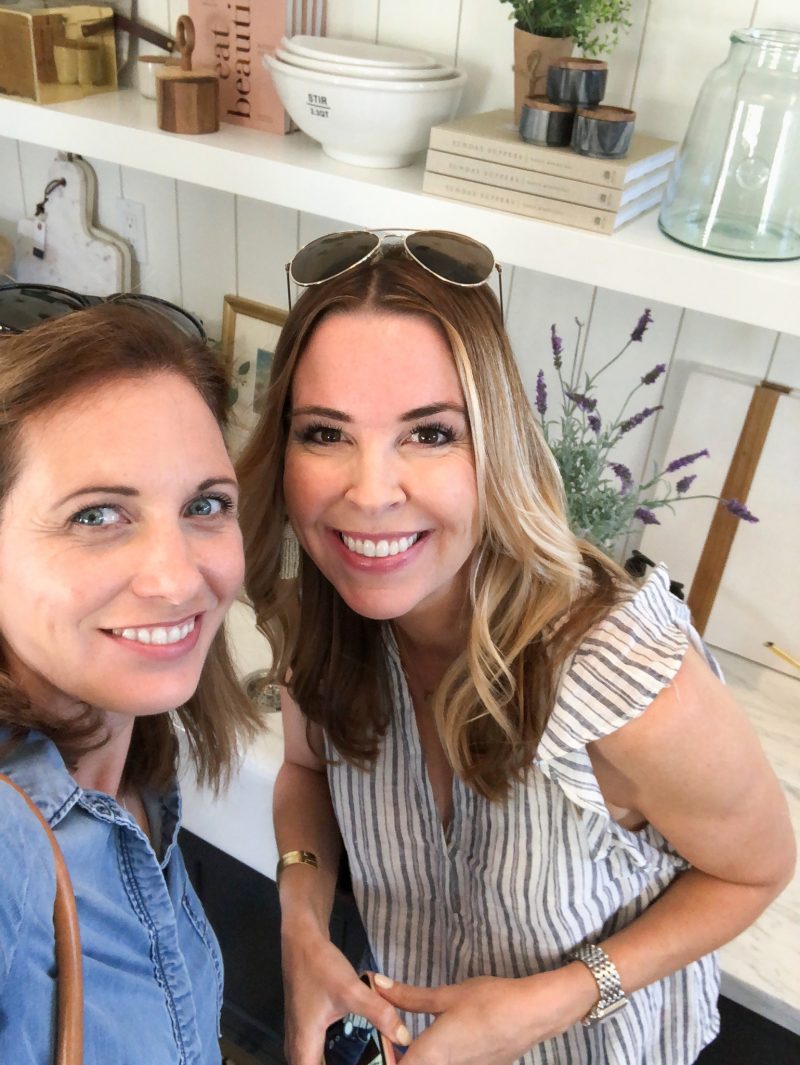 One of the biggest blessings of writing a blog is meeting genuine and special people. Laura from Meaningful Spaces is a true gem. I feel like I have known her for years. We had so much fun touring the store and hitting up Sidecar Doughnuts afterwards. She has been such a source of strength to me lately. Go pay her a visit. She's the real deal.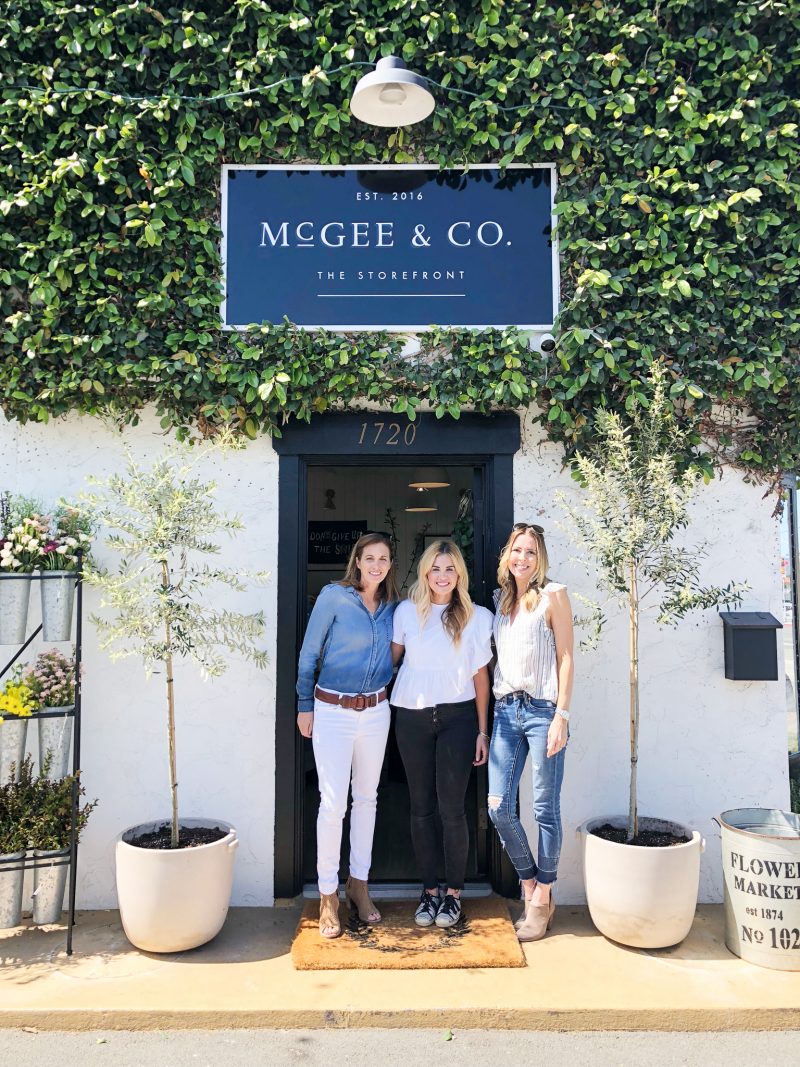 Congratulations to Shea and Syd. You all have inspired me for years and I am bursting at the seams to know you made another dream come true. I can't wait to get back to your store!!!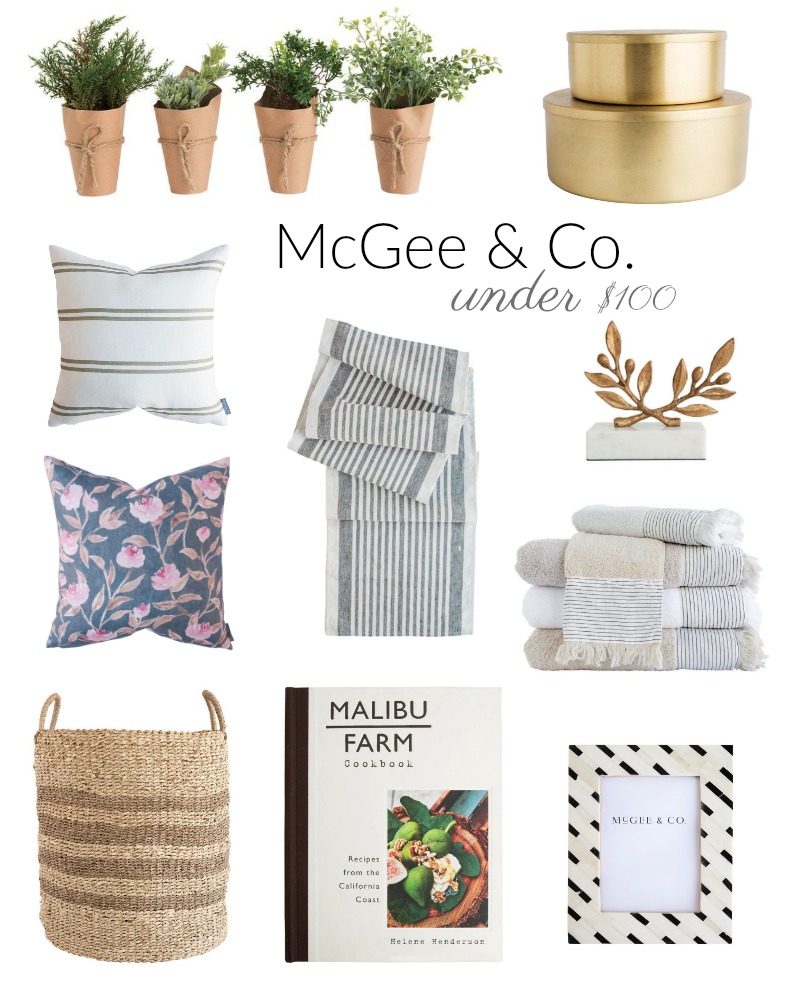 With Mother's Day upon us, I thought it would be fun to round-up some of my favorite McGee & Co. finds under $100.
McGee & Co. Finds

coffee table | grid box | basket | magnifying glass | coasters | blue and white box
Another favorite of mine is the grid box. We have the small one and it houses our remotes. It feels special each time I open it. The blue and white box adds just enough color to the top of the coffee table, too. The coasters would make a great gift for anyone.
I hope you enjoyed your tour of McGee & Co. Be sure to pay them a visit if you are ever out in Southern California.