It's my favorite day of the month. I love #MichaelsMakers day on the blog because not only do I get to share something creative but I also get to be inspired by 49 other women who really do knock it out of the ballpark every month. This month we were invited to personalize something special. I must say. I am blown away by the new line by Make Market™ . They have an Alphabet Soup line that is beyond awesome. The possibilities are endless. I decided to go the route of gift giving. I have always believed that giving a beautiful gift is just as great as receiving one. When it's personalized it makes it that much more fun to give. Here are some simple personalized gift wrap ideas that would be easy to replicate.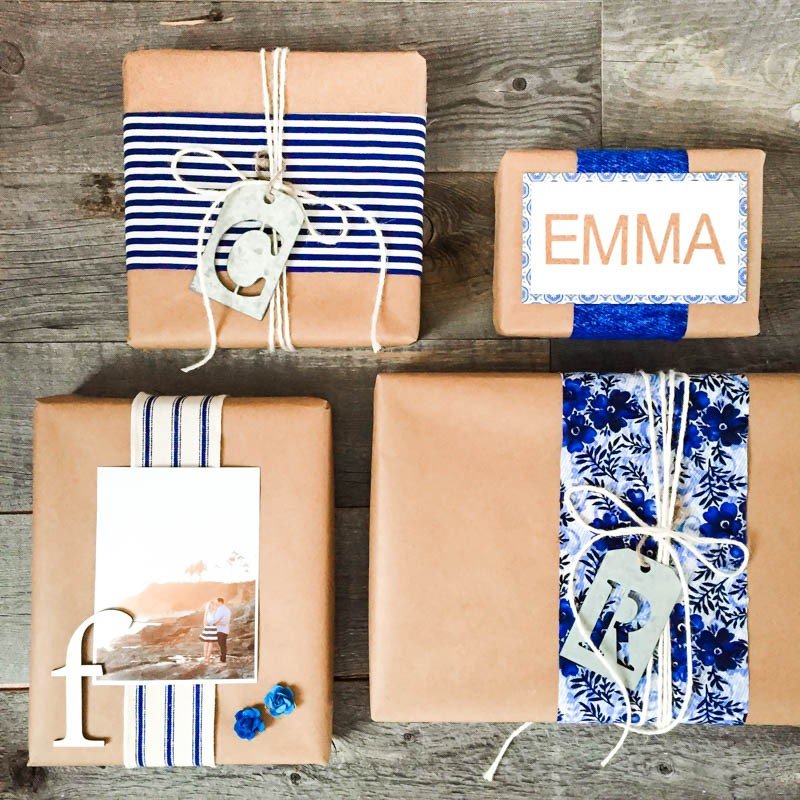 I fell in love with this indigo blue color and the darling fabrics Michaels has right in the row of all of the new alphabet items. Paired with brown paper ( which I always recommend keeping on hand) it was easy to add color and a personal touch.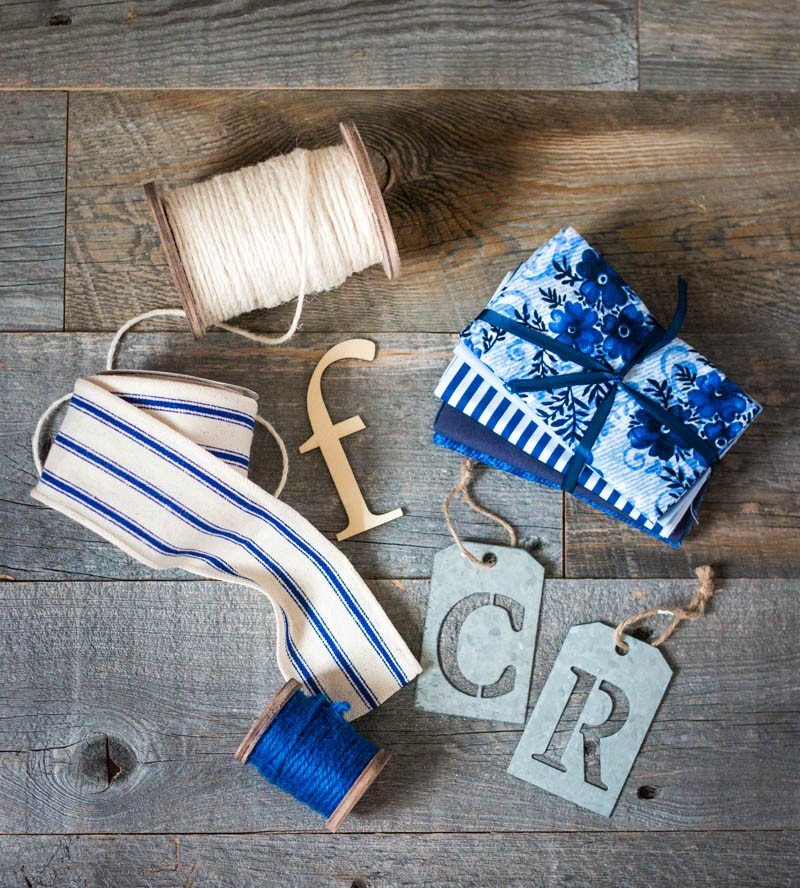 I rounded up a few galvanized letters (so so cute!). These would be cute to spell out a phrase for a banner on the mantel, too. I also grabbed some fabric (only $6 for the set since it is all 40% off now), wired ribbon, colored twine, and wooden letters.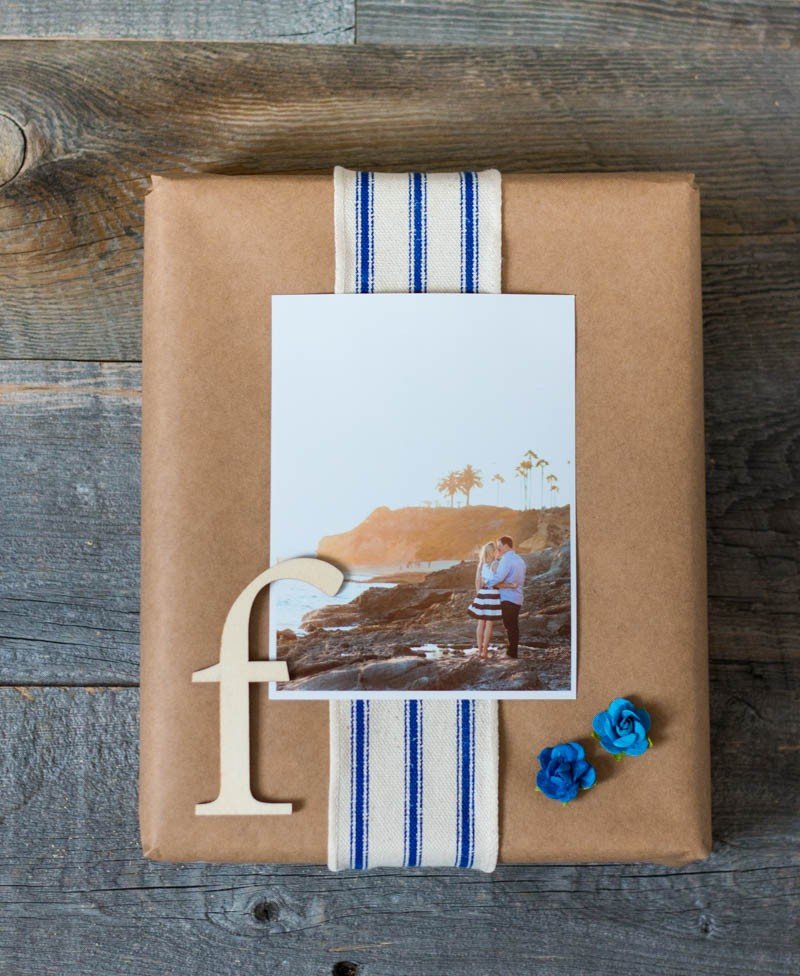 With Valentine's Day coming up it might be fun to venture beyond the pink and red and give your sweetheart a package with a photo on it. So easy to do! I used a dab of hot glue for the paper flowers, the wooden letter and the ribbon. It really only took a couple of minutes but makes such a fun statement. This would be sweet for an anniversary gift as well. Would also be fun to give the grandparents a package wrapped up with a photo of the grandchildren.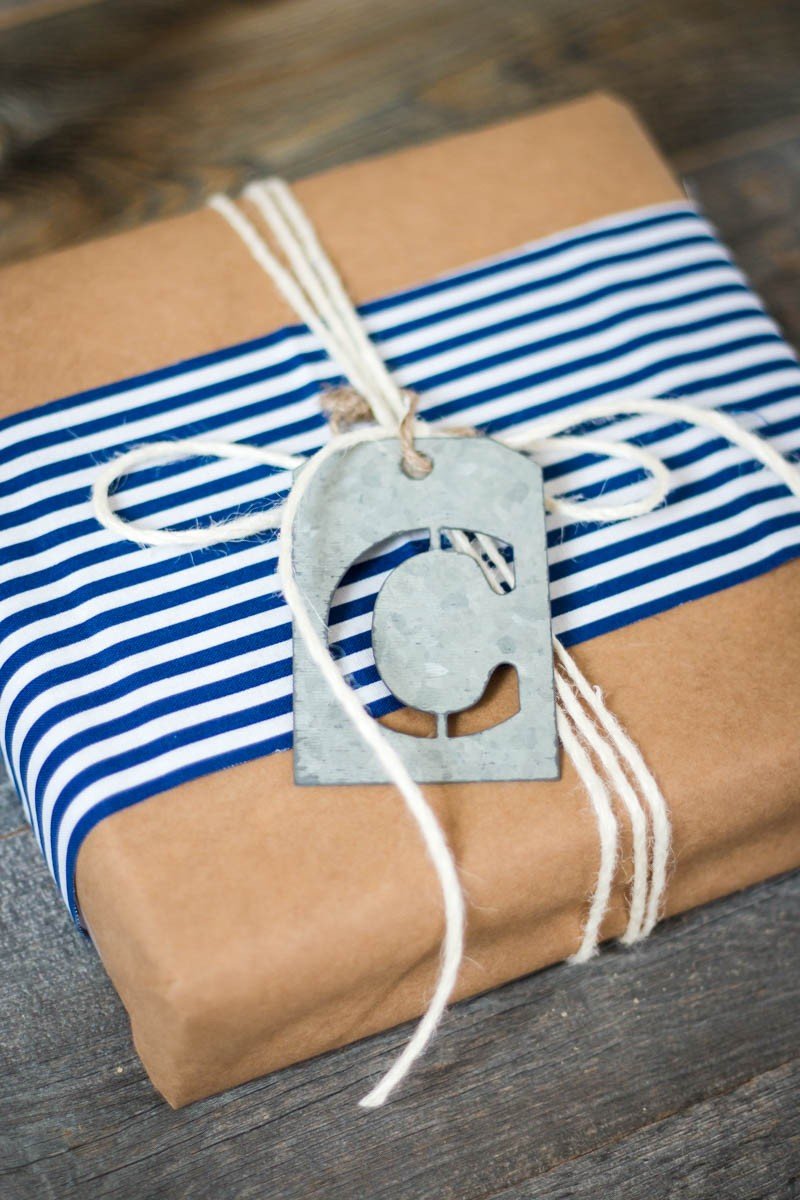 These galvanized letters are so fun. For this I cut a strip of the striped fabric, wrapped it around and added twine and the letter. I might use this same wrapping for teacher gifts the next time I give them something.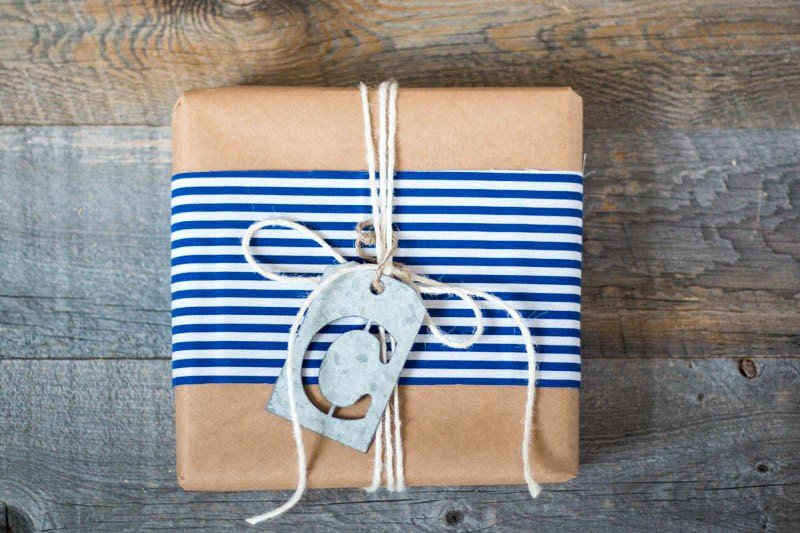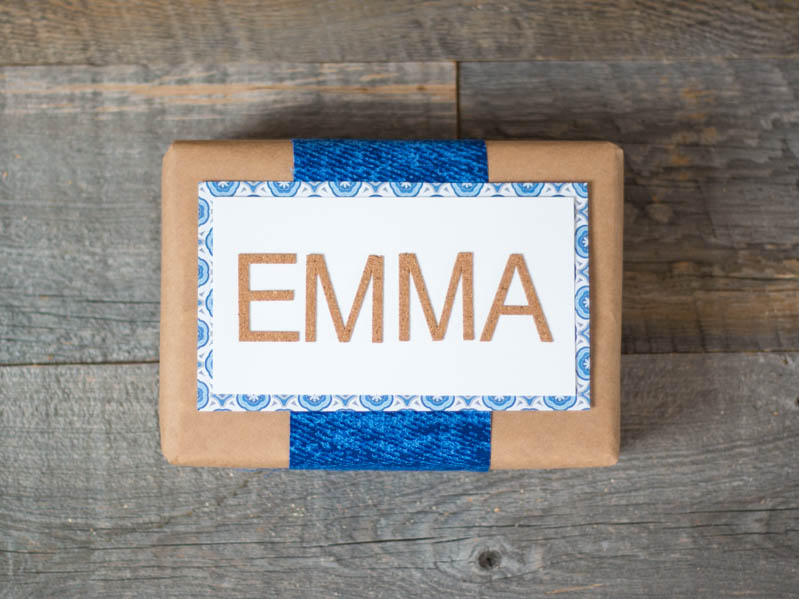 Michaels carries an awesome selection of alphabet letters in the sticker aisle. These are made out of cork. Ummm?? Yes, please! I stacked two pieces of card stock, added a strip of fabric and the cork letters. Done and done.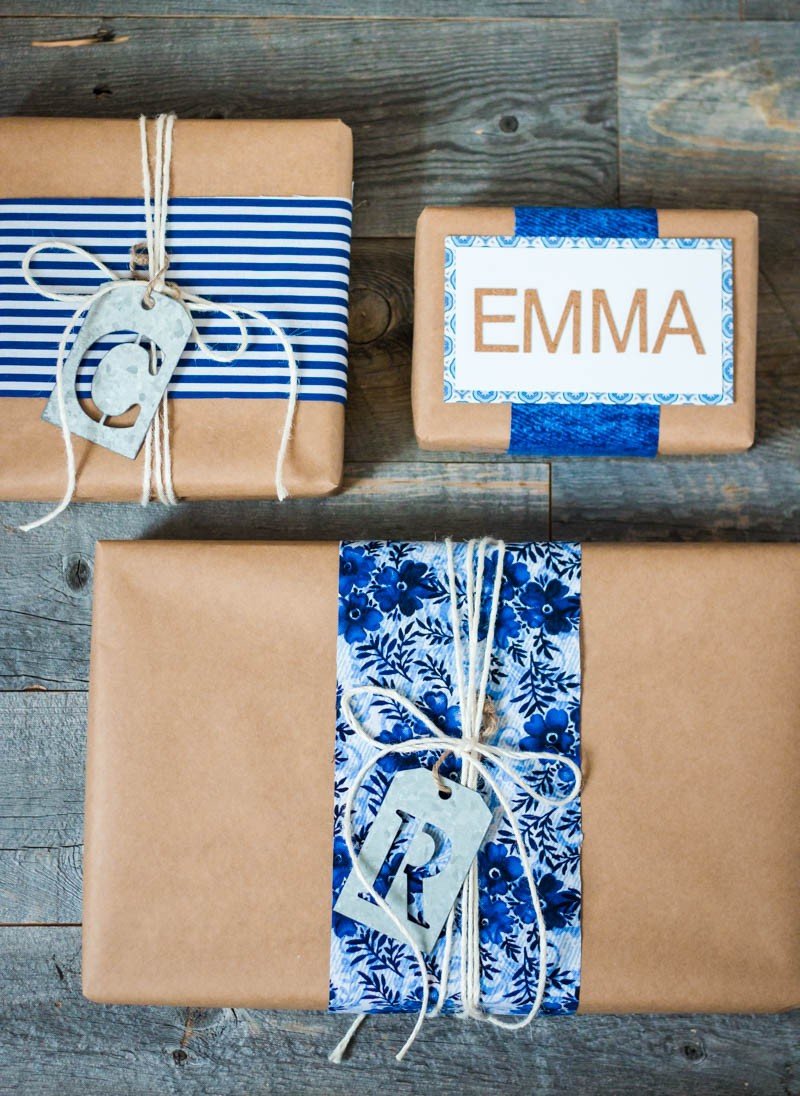 The blue floral fabric may be my very favorite. And paired with the galvanized letter and twine it's a colorful and personalized package.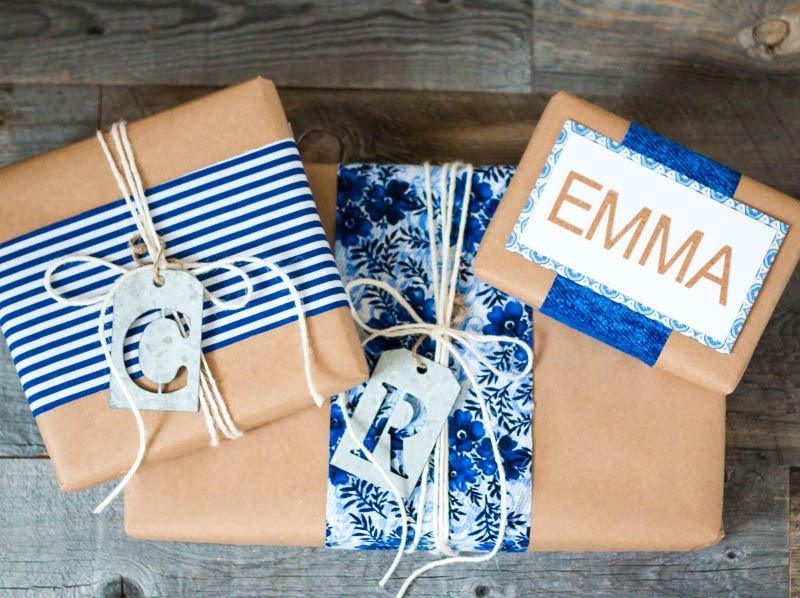 I hope these inspire you to add a personalized touch the next time you wrap. And truly. The Make Market™  aisle is beyond cute right now. Very much in line with things I have always loved at Anthropologie. Darling letters in every shape, size and finish. Even beautiful acrylic ones. This won't be my last project with this line. I already have my wheels spinning for wall art in our playroom.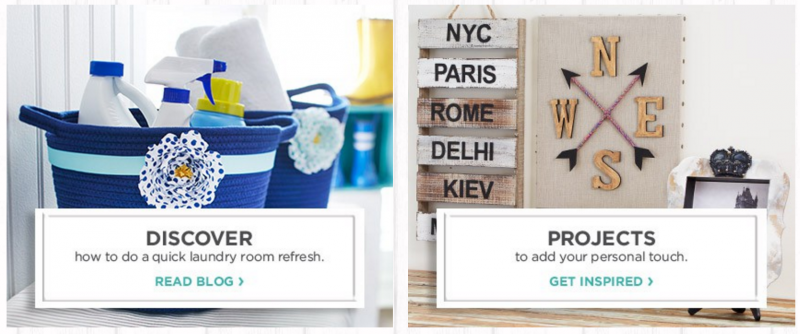 If you don't know where to begin, you can always take a look at some of the fun projects on Michaels.com (how cute are those laundry baskets) or the other 49 Makers' ideas on The Glue String. They will all be adding a personalized touch and I can't wait to check them all out.
Gallery of my Previous Michaels Makers Projects
Make it a great Monday!!!!