Pillows. I love everything about them. I am the first to admit that I would take a new pillow over a dress or dinner out any day. It's something about the mix of patterns and colors that can completely elevate a space. And while it may seem silly, it does change the feel of a room. There are so many beautiful options out there and something for every budget. If you sew, it's a fantastic opportunity to save money and create your own pretty pillows. Today I am sharing a few we are adding to our space, other great options and my favorite pillow insert.
PRETTY PILLOW COVERS
These pillow covers just arrived and they are even prettier in person. When we moved, we brought both of our sofas. We were so fortunate that they fit in this home. It saved us a ton of money. I also waited (almost a year) to figure out what type of pillows I wanted for our family room. The room itself has four giant windows and very little wall space for art or furniture. Because of that, the pillows really add all of the character to the room. A mix of patterns and colors is just what our space needed.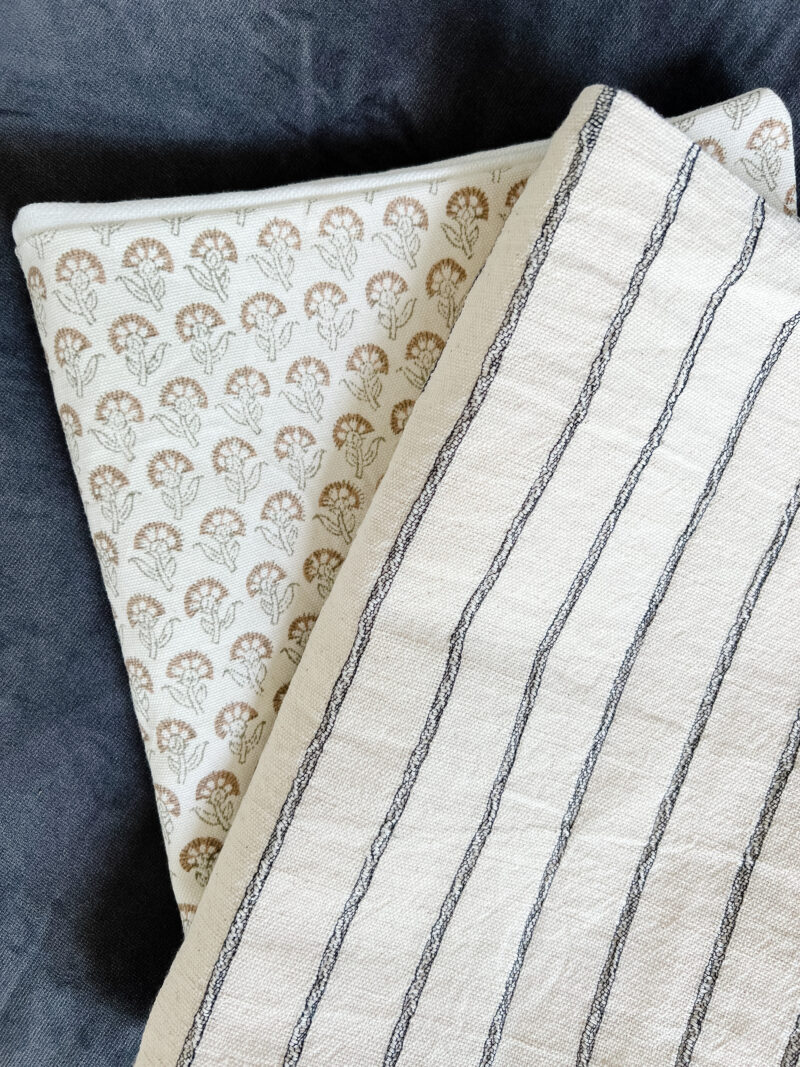 I also ordered a couple of lumbar pillow covers for our chairs. Danielle Oakey makes gorgeous pillows and I truly love supporting her. I've known her since before her pillow shop and I am so proud of her. It takes A LOT to make a small business run these days and she has persevered wholeheartedly. Supporting that type of grit and determination is big in my book. I also very much appreciate that the pillows arrive in just a few days. Happy mail, for sure! My inserts are still on the way so it will be a bit before I can shoot photos of these on our sectional.
BEAUTIFULLY MADE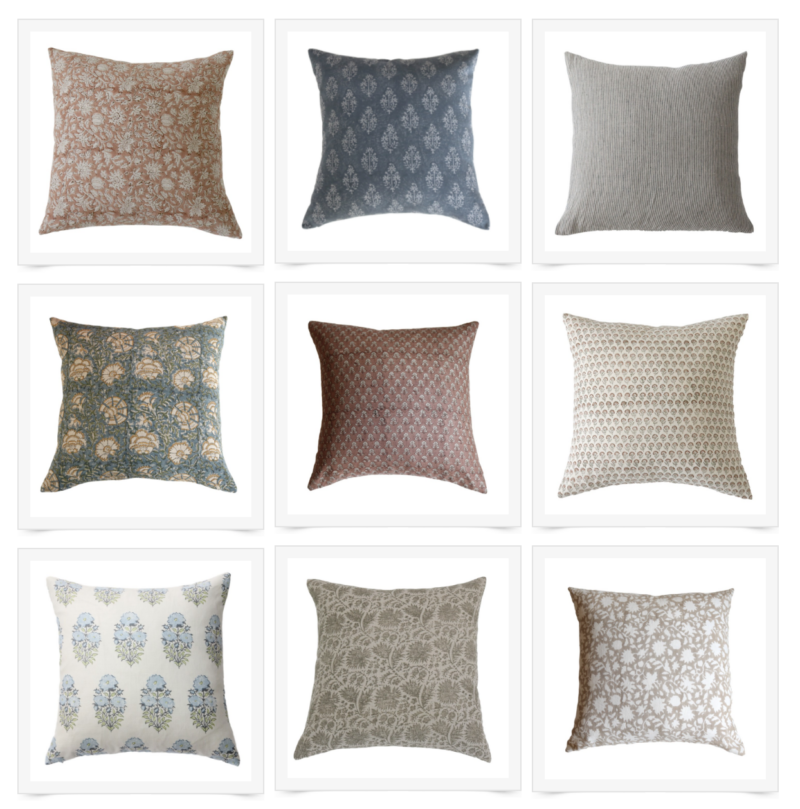 SHOP THESE PILLOWS

INSERTS MAKE THE PILLOW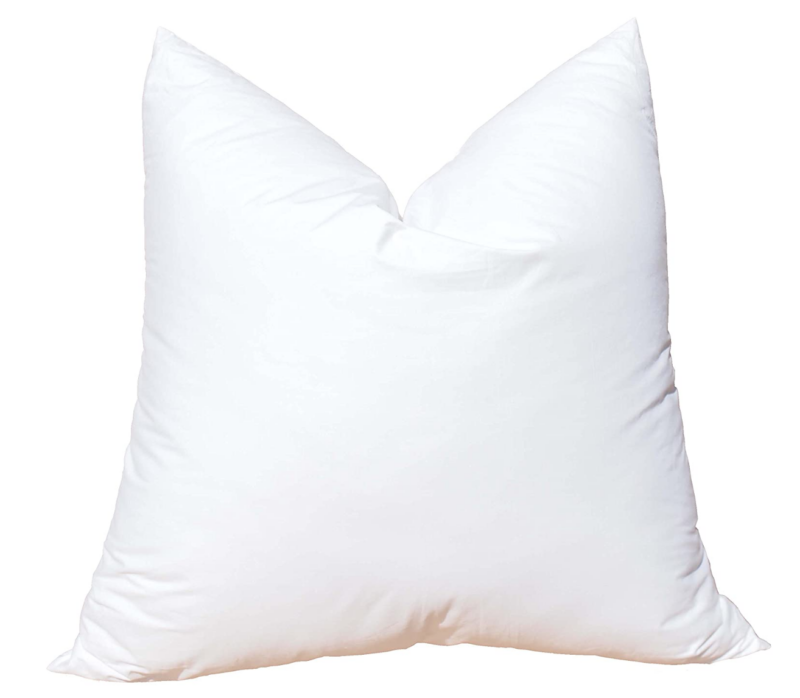 Don't under estimate getting the right insert. Hands down, this is my favorite insert. It is firm but cushy and holds it's shape so nicely. A good insert makes all the difference. The trick is to ALWAYS order an insert larger than your pillow cover. If you purchase a 22″ pillow cover, buy a 24″ pillow insert. If you buy the same size you will be disappointed in how it doesn't look filled out. Plus your corners are more likely to be empty. To get that designer look, definitely go up 2″ in your insert. The nice things is that the insert should last you forever so no matter what covers you choose, you won't have to replace this.
SIMILAR LOOK FOR LESS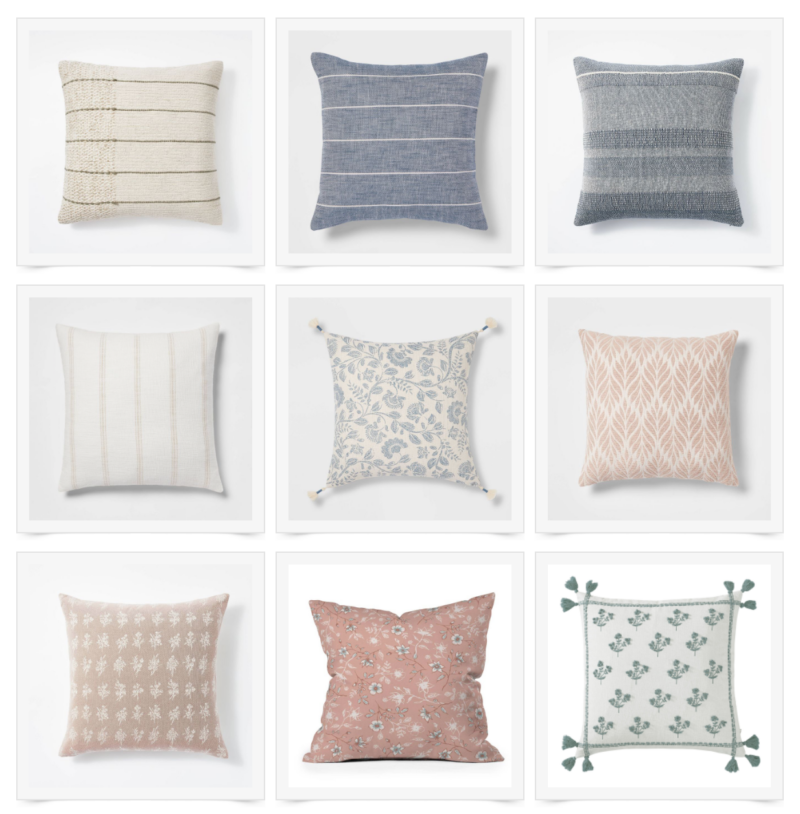 SHOP THESE PILLOWS

There are so many amazing options for less. Etsy is a great place to start but I also love Target. We have all Target pillows on our green sofa and we love them. If possible, look for a zipper. If a less expensive pillow has a zipper you can instantly make it look high end by swapping out the insert for a larger one. That alone can make all of the difference. This pillow ($20) is so beautiful. And wait until you see the back. This one ($22) is a wonderful option because it has a zipper! Swap the insert and it will look like a designer pillow.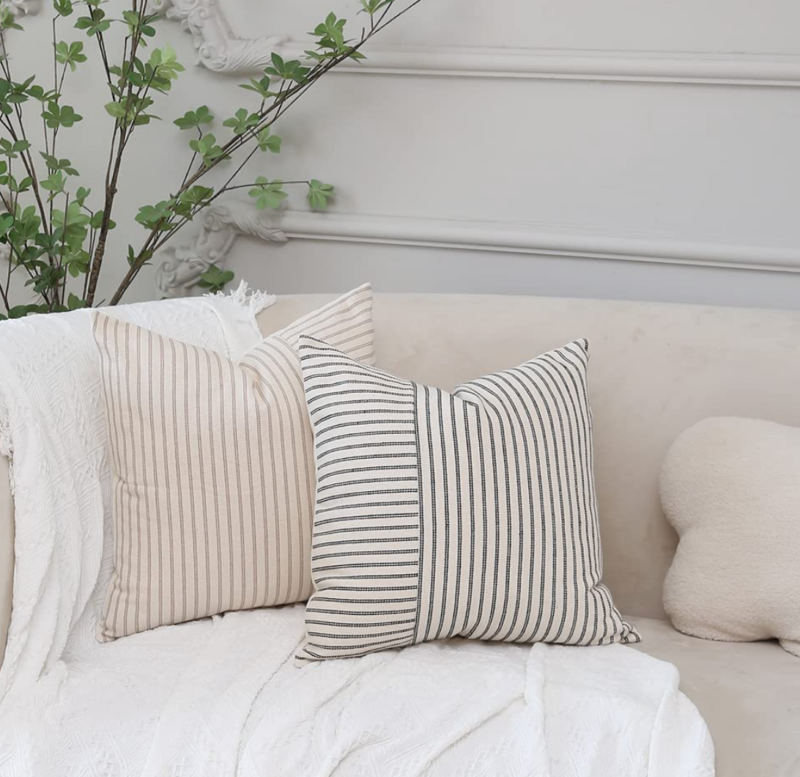 Lastly, run don't walk. What?! These are awesome. Two pillow for $20 and they come in a few colors. So good. Plus they have zippers.
I hope this is helpful of you are wanting a refresh in your own home. It's amazing what a few new pillows can do for the look and feel of a space. Enjoy your day. Off to work out and get some deep cleaning done around here.