First and foremost, I want to say that I am so very sorry for the total devastation in Oklahoma. My prayers and thoughts are with the entire state. I truly have no words. ………………. … In lieu of a project today, I wanted to let you know that I did a little guest post over at Pinterest Told Me To yesterday. Sheaffer was sweet enough to invite me to recreate a look from Pinterest. So fun. I went straight to my Fashion Fantasies board and selected two of my favorite looks. It really made me see that I should probably depend on Pinterest more often to pull my looks together. I chose two fun summer looks.  
…  
I am beyond impressed with the cute bloggers that are always pulling off fashion posts. Forget it about it. It was the most awkward thing in the world for me. If you hop over to Sheaffer's you'll see the inspiration photo is also missing their head. I went for that approach. So much easier!!!! Let's just say I won't be making a habit out of this but so appreciated Sheaffer pushing me out of my comfort zone. You can hop over to Sheaffer's blog to see the details on the sources of my items as well as other fun finds and deals she has for you. You'll also see the Pinterest photos I copied!

………………. … I also stumbled upon this amazing dessert idea and added it to my Sweet Treat Ideas board. I will definitely be trying these this summer. Don't they look scrumptious. And easy.  . .my kind of pin! I try to really stick to things I know I can handle. These are curteousy of Jo and Sue.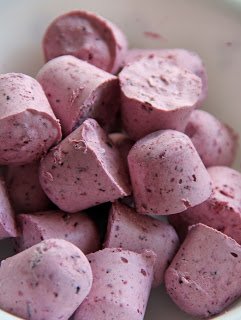 What about you? Have you wasted I mean spent, some time on Pinterest lately? You can find me here if you are interested. I hope you'll take the time to hug your loved ones extra tight today. I know the Red Cross is accepting donations for the recovery efforts in Oklahoma.