Good morning!!!! Welcome to March. Sorry I've been a bit MIA. Just life and family. While I love everything about this blogging space of mine and connecting with all of you, on occasion the schedule gets the best of me and I need to push pause for a couple of days. While shopping for an upcoming Spring luncheon, I stumbled upon polka dots and now I am hooked. I don't plan on replacing my stripe addiction with them anytime soon, but boy are polka dots fresh and pretty for Spring.
PRETTY POLKA DOTS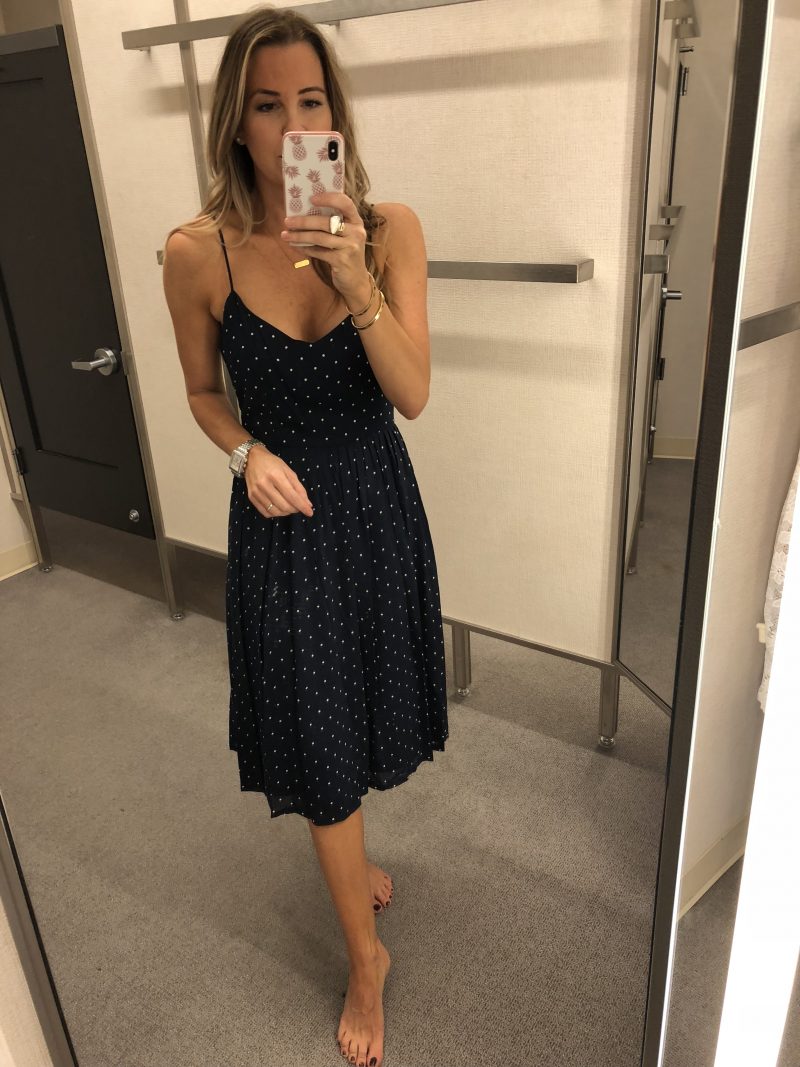 Ok, my friends. This dress is really pretty in person. It is lightweight and flows so nicely. It would be great for Easter or for any Spring function. The photo is a bit dark but it's navy with white polka dots. You could dress it up with a pair of nude heels or keep it casual with a denim jacket and a pair of comfy shoes. For reference I am 5'7″ and wearing a size small.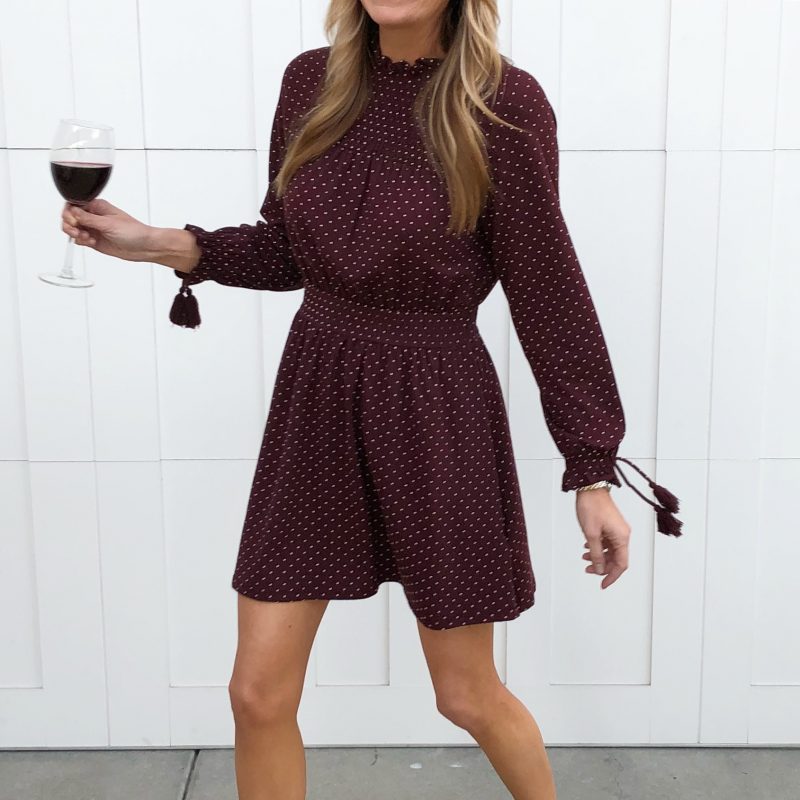 You have already seen this cute dress. It's incredibly soft and comfortable. I am in a US size 6. I have already worn it three times and have paired it with these booties (they are extremely comfortable).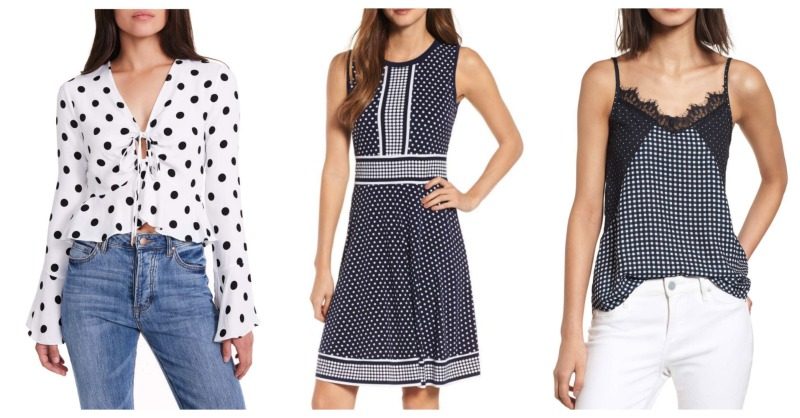 There is something for everyone! I adore that dress and the cami is perfect for under a blazer or worn alone. Very sweet look.
FORMAL EVENTS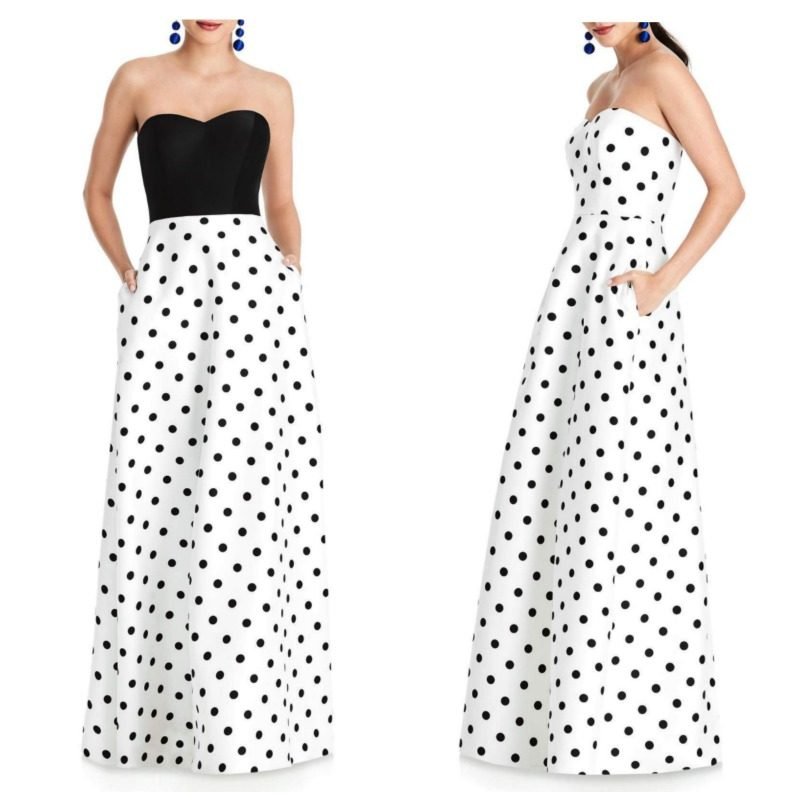 Such a statement and I love it. Now if only I had a place to wear either of these. Do you? I will say that these would look incredibly paired with this handbag. I have a similar one and use it for all formal events. It received awesome reviews and has a chain so you can wear it over the shoulder. Truly a great bag and it goes with everything.
IN THE HOME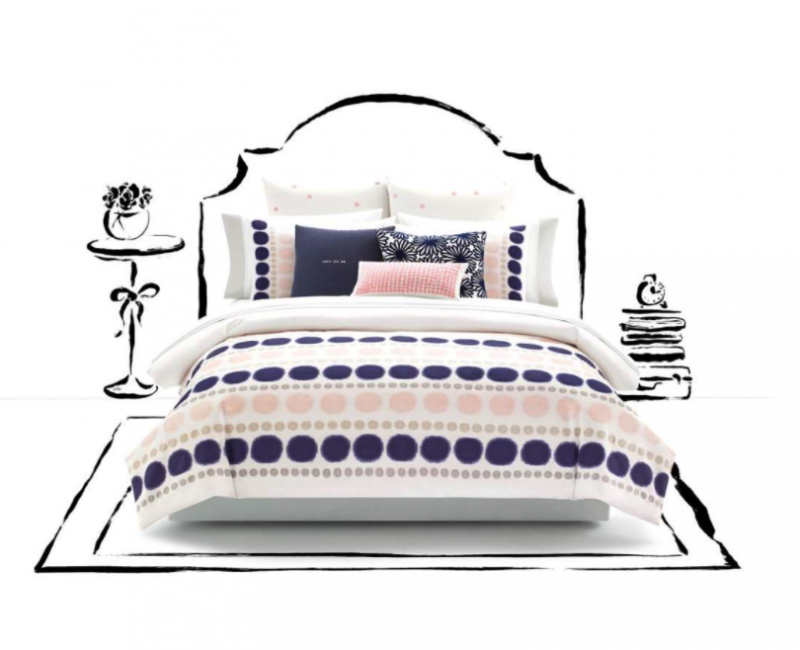 This bedding caught my eye. What a fun way to add style and energy to a room. I love the mix of pillows, too.
FOR LITTLE MISS
Oh my goodness. Talk bout baby fever when I see these cute pieces. And when I say baby fever, I mean someone close to me needs to have a baby so I can just snuggle and cuddle her. And dress her in polka dots!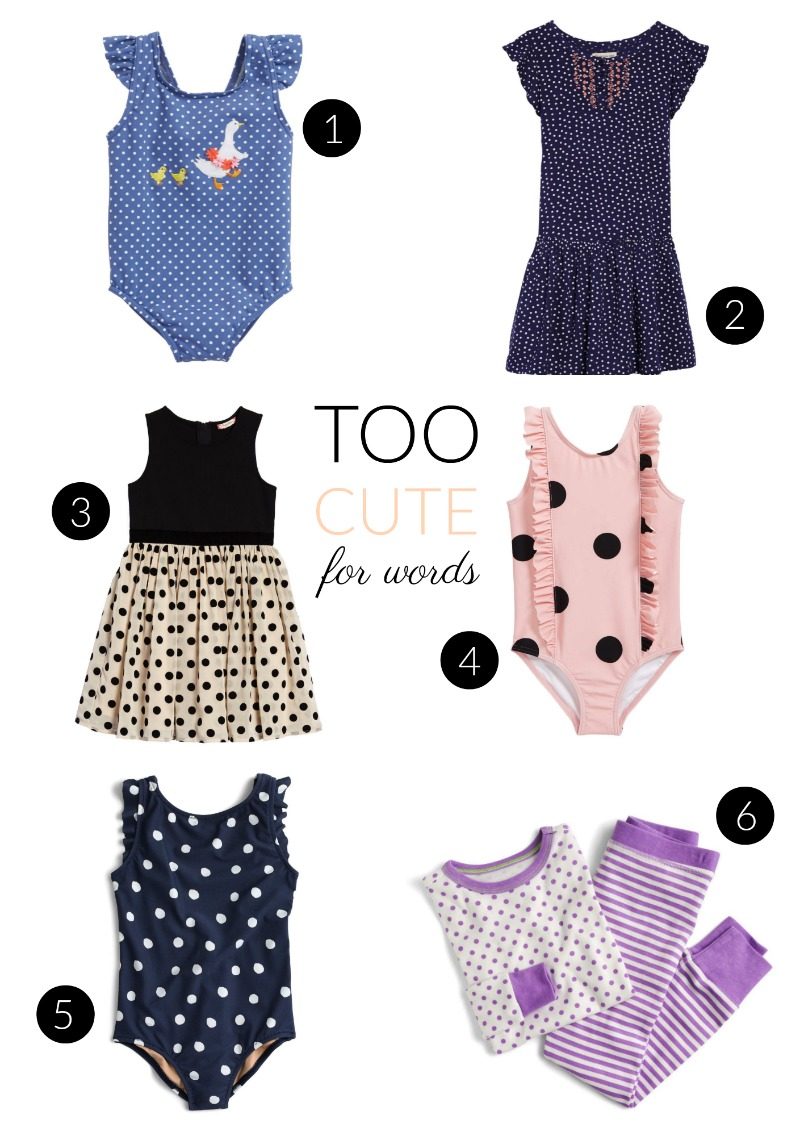 one | two | three | four | five | six
SHOPBOP SALE
It's my duty as a blogger to fill you in on the Shopbop sale. It comes around every year at this time and it's a great one if you are in need of a little shopping spree to freshen up your wardrobe. I rounded up some of my favorites below.
click on any image for details
If you click on any photo, it will take you to that item. I just might order the floral dress.  darling shoes The caught my eye as well. My slip on summer shoes from a few years ago have seen better days.
In other news, I am working on a shoe round-up for Spring. Let me know if there are certain styles you would like me to include. Maybe something you are looking for. Happy to help.
Make it a great day, ladies. I'll be busy organizing and can't wait to share.