I am taking a respite from Friday Eye Candy for something much more serious and time sensitive.  As you know, Chassity from Look, Linger, Love has become a sweet friend of mine through the blog world. We met up not too long ago in Charleston where she shared with me about her dear friend, Amanda. Since then, more has come to light and I am hoping that in posting Chassity's message, one of my readers might have some much needed insight to a very rare type of cancer. And I am a huge believer in the power of prayer, so I am hopeful that we can all make a difference. Please take a moment to read Amanda's story through Chassity's voice: …………………………………………………………………………………… One of my oldest and dearest friends needs some prayers in a major way.  It's the most heart wrenching story, one that I'll spare you most of the details, of a young woman with cancer. 
My story with Amanda begins when we were kids.  We grew up together in the same small town and were close friends all throughout school.  Many, many memories.  Countless really.  We both went to college at Indiana University and were roomies for 3 of those 4 years.  After college graduation Amanda married and started a family in Indiana.  Even though I moved to Charleston she and I have remained close in that sacred "we'll be friends forever" sort of way that only really good friends can have.

In April of 2011 Amanda, along with her husband Aaron and their two daughters Ava and Ella, welcomed baby Nolan to the world.  The pregnancy had been one that was extremely difficult and painful due to a fibroid and a lymph node the size of a cantaloupe and a grapefruit.  In May, about one month after Nolan's birth, we learned that Amanda has cancer.  After numerous tests and surgeries and a recent trip to MD Anderson in Houston, the cancer has been determined to be UTROSCT.  UTROSCT is an extremely rare form of cancer which stands for Uterine Tumor Resembling Ovarian Sex Chord Tumor.  Googling will pull up very little.  Sadly, it has already spread to her sacrum, breast, rib and skull.  To make this whole situation even more cruel, Amanda is experiencing unbearable pain.  But you wouldn't know, I've not once heard her complain about it.  She began carboplatin/taxol chemo treatment yesterday, but it is a very hard road ahead, one that is in God's hands. Because this cancer is so incredibly rare, they're pretty much throwing darts at a treatment.  If you happen to have any information on UTROSCT (maybe you or someone you know has it) please contact me.  Likewise, if you know or happen to be an OB oncologist, please get in touch with me.  Any information would be helpful at this point.  You can visit Amanda's Caring Bridge page to learn more about her condition.

I humbly ask that you please take time out of your day to say a prayer for my friend Amanda, her family, her doctors, and for her strength.  I assure you that this amazing woman and her beautiful family are worth every second of your time.  And if you feel the need to do more, please share this post.  You never know who might see it and how it could help.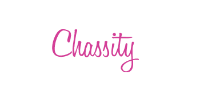 ……………………………………………………. Thank you for taking the time to read Amanda's story.