Hope you all had a wonderful Valentine's Day. I have been totally blown away lately by some great projects and wanted to share a couple with you today. Enjoy! ……………..………seeing stripes First up is Amy from eleven Magnolia Lane with a fantastic bathroom makeover. You all know I am gaga for stripes. I have used them here and here. This bathroom had me smiling from ear to ear. What a beautiful color scheme.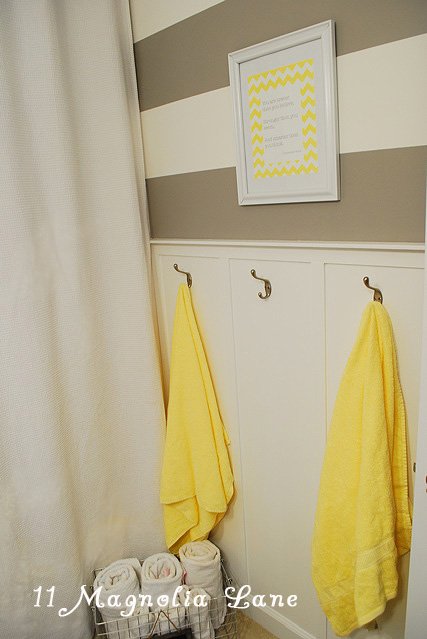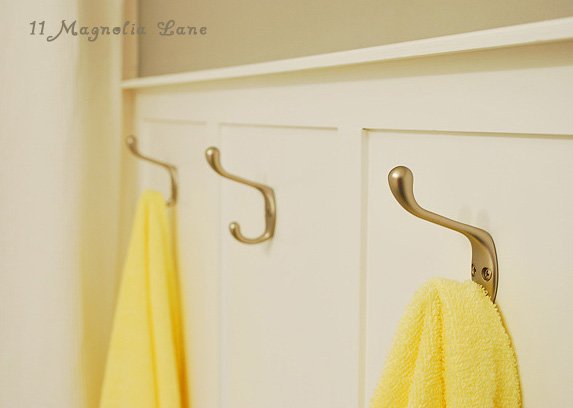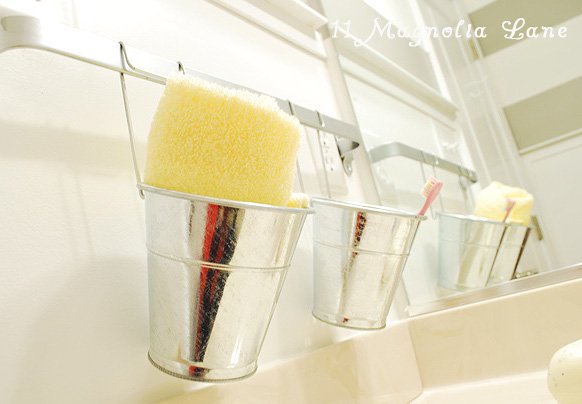 It's really beautiful and fresh, isn't it! I  just love the idea of using these little galvanized tins for bathroom essentials. Be sure to pop over and visit Amy and the girls at eleven Magnolia Lane ………………… office makeover Jen from A Place 2 Call Home caught my eye with her office makeover. What a great place to get some work done. See for yourself.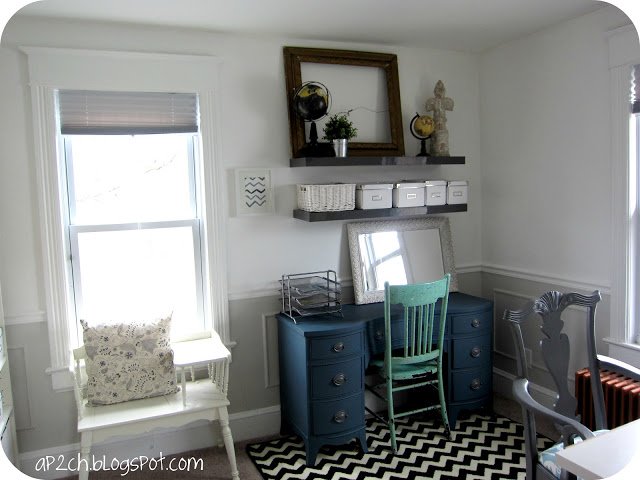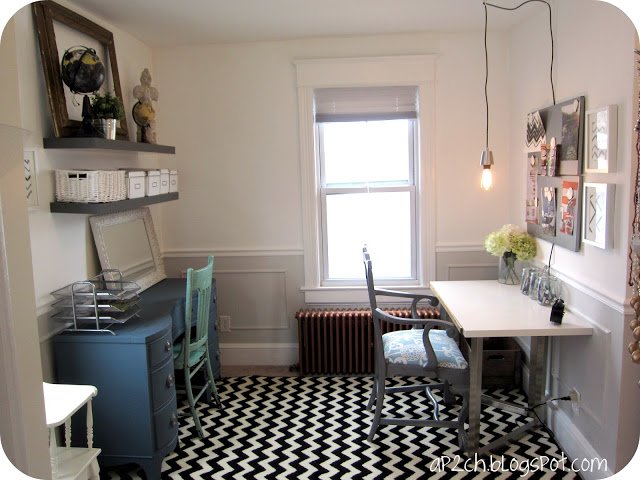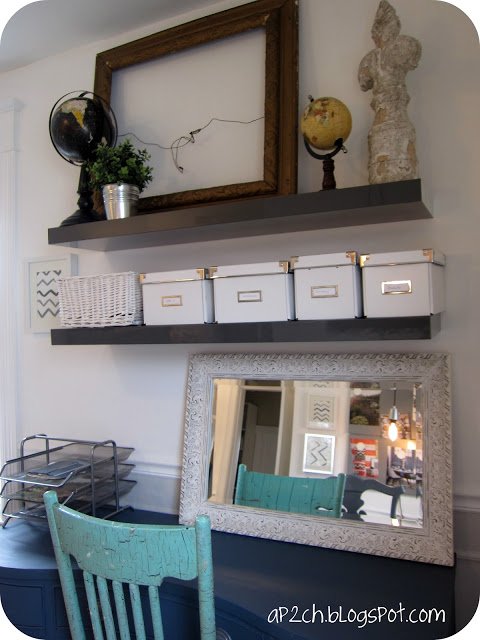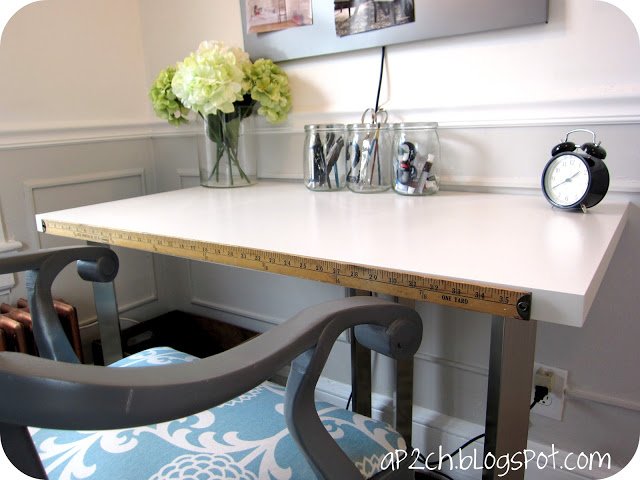 Are you smitten as well. I just love the yardstick attached to the desk. So clever and adds so much character. Please pop over to Jen's blog and tell her hello! …………………… I think what I love most about these two spaces is that they are amazing examples of how little spaces can truly shine. It's not the amount of space that matters, but how clever you are with it and what you do to add your very own style and touch. Thanks for letting me share these, Jen and Amy. Have you stumbled upon amazing projects lately? If so, feel free to leave a link in the comment section!