Ladies, we need to chat. The other day, on Instagram, I shared a bit about why I decided to begin a journey with CBD and the questions came flooding in. I was blown away so I thought it would be best to round everything up into one spot. I will share a bit of how I got here and answer some of the most frequently asked questions about Equilibria. It is my hope that you find this informative and helpful. CBD has been a complete game changer for me.
A Quick Look Back at My Story
Every single one of us has a complicated and trying journey. That is part of this beautiful life we lead. While we experience joy and love in our lives, the days can also be filled with stress, grief, pain and struggle. If nothing else, that alone should unite us. Toss in motherhood, marriage, household duties and 2020 and it's a whole heck of a lot to navigate.
Most of you know my sweet mom battled Alzheimer's for ten years. It was a very trying decade for all of us. When my dad unexpectedly passed away we felt an immense responsibility for mom's well-being. The last 16 months of her life took a toll on mine when it came to stress, anxiety and lack of sleep. I slept with my phone next to me and each time the phone rang in the middle of the night it was a flood of stress and fear. After she passed away the grief kicked in and then 2020 came along and the world was seemingly flipped upside down. My husband knew I needed to manage my stress and he had encouraged me to try CBD but I kept saying no. I've never taken anything. I was eating right and exercising but it wasn't enough.
I suppose the misconceptions surrounding CBD and lack of knowledge kept me from trying it. It took the push of a couple of friends (who they themselves had success stories) to finally give it a try.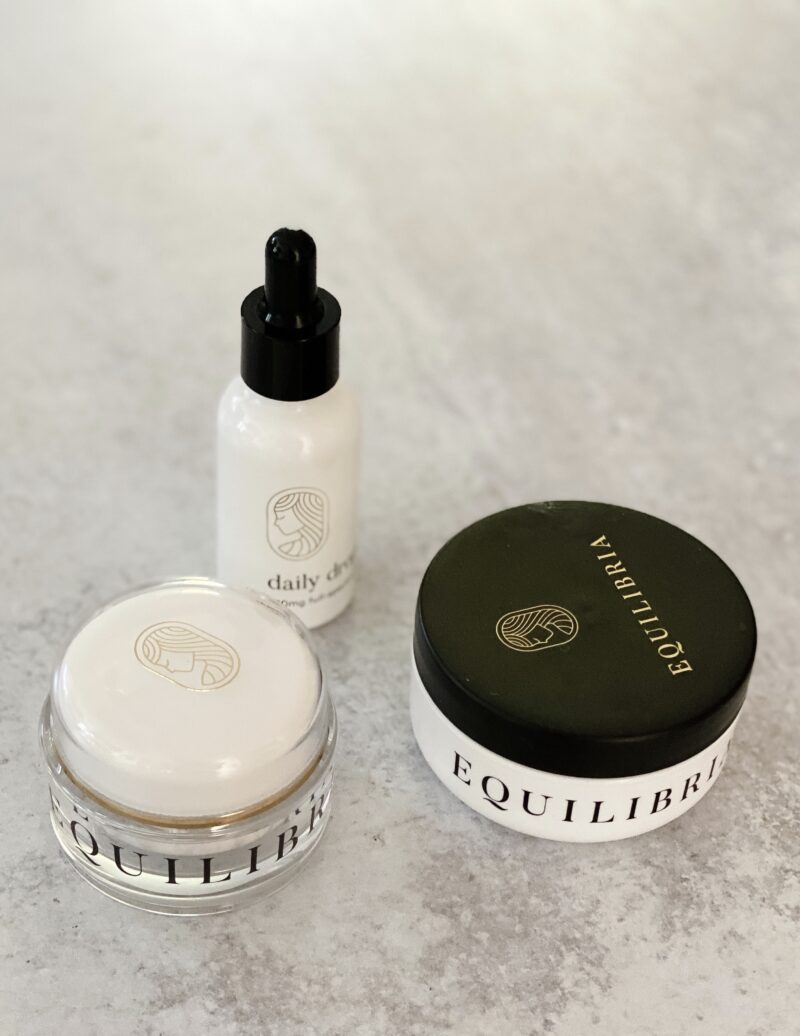 How has it helped me?
I am so grateful that I finally tried this. And if you are wanting to try it, I encourage you to do the research as well. Learn more about it so you can make an informed decision. I am sleeping through the night. I haven't had good quality sleep in years. Eight hours of sleep is now the norm for me. My overall stress level is so much better, I don't have that pit in my stomach, and my mind doesn't race with anxiety. I am so much more calm and level-headed. But let's be clear, I have a son in junior high and a daughter in high-school so it's no all roses and rainbows.
Another HUGE difference for me is with PMS symptoms. I didn't even realize it was that time of month. That is shocking. Normally the whole family knows from my not-so-pleasant, quick -to-snap mood. Not this month. My cramps were far less intense and my demeanor so much better. Many women report a decrease in uterine pain.
I don't "feel" anything other than more calm. So very grateful.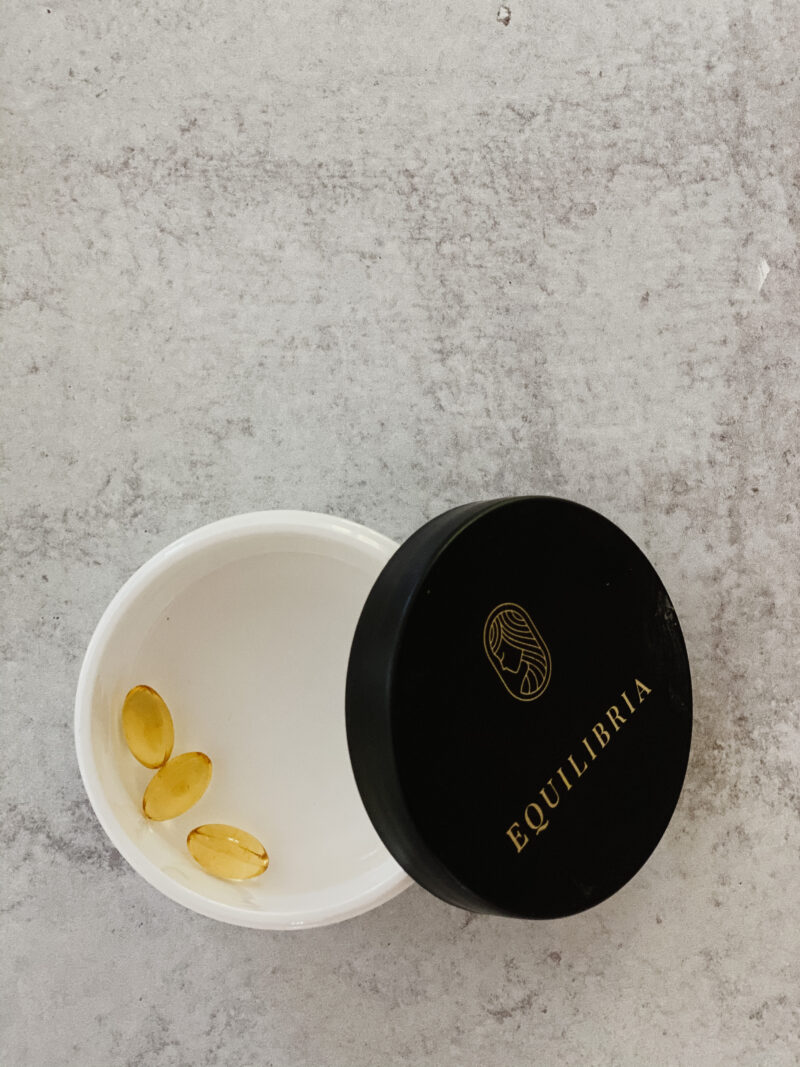 Did you know we have an Endocannabinoid System?
I didn't but my husband did which is why he encouraged me to give this a try. He could talk at length about the science of it while I just want to know how to sleep better and kick the anxiety to the curb. The ECS manages chemicals called "endocannabinoids" that interact with specific receptors in our bodies — the CB1 and CB2 receptors. It's something our body is meant to do. The endocannabinoids unlock the receptors allowing the enzymes to help regulate things like blood flow, hormone release and the firing of synapses on time. It helps keep things in balance.
As we age and experience stress, the functioning of our ECS takes a hit and can cause a myriad of physical and mental health issues. For me that was lack of sleep and a feel of anxiety. CBD can help replenish our ECS. Many people find that it greatly helps with physical pain, too.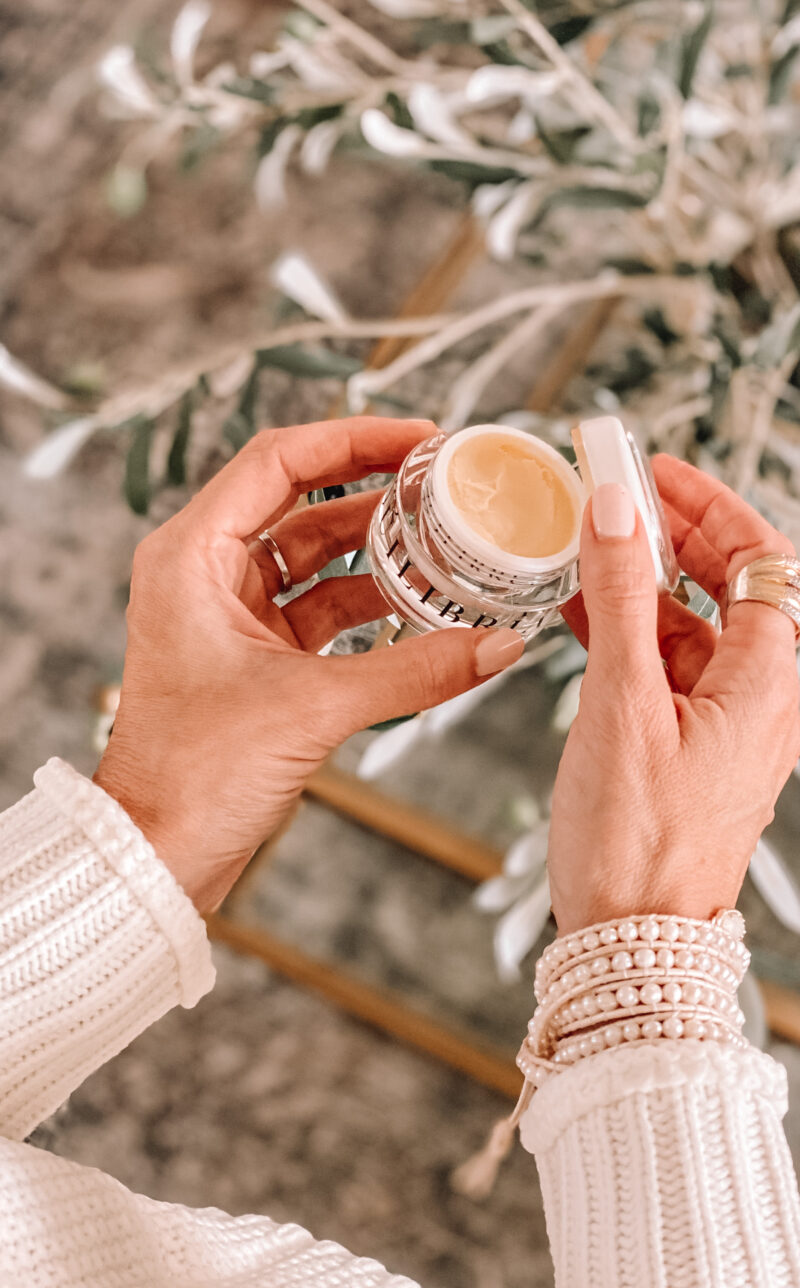 What is CBD?
Let's start with the basics. CBD is short for cannabidiol. It is one of over 150 naturally-occurring compounds (aka "cannabinoids") found in the Cannabis Sativa plant.
Does it make you feel weird? Can you get high from it?
Absolutely not. If that were even a possibility, I wouldn't be taking it. Even if you drink the whole bottle, you won't get high. CBD is a natural ingredient found in industrial hemp flowers. There is no discernible impairment whatsoever. I would not be incorporating something into my routine that made me feel altered or impaired in any way.
The EQ products are Full Spectrum, meaning they do contain the federally legal limit of less than 0.3% THC. In fact, the average amount of THC for EQ products is less than 0.04%!
I had to investigate and learn all of this myself because I had no idea. The EQ website is super helpful. To put it in perspective, the Cannabis Sativa plant can be grown as Industrial Hemp (used for CBD oil and 0.3% THC) or as Marijuana which as up to 30% THC! This helped me better understand the difference.
Is it third party tested?
Yes. Along with in-house testing performed every step of the way, the products are also 3rd party lab tested for both potency and purity — they publish the results on the website regularly.
Is it habit forming?
Not at all. You can't even build up a tolerance to it.
Have you had any negative side effects?
Not one.
Can men take Equilibria? Asking for my husband.
Absolutely.
Does it taste bad?
Sort of. That's the honest truth. The drops taste a bit like a yucky plant but that is actually how you know it's the real deal. There is a mint version which I have not tried. When the oil is placed under the tongue for 60 seconds I don't taste it at all, it's only when I swallow it and it's worth the unfortunate taste for those couple of seconds. It immediately goes away.
Why did you choose this company?
Quality of product was paramount. There are a lot of sketchy sources out there. I also appreciate that EQ is highly focused on the needs of womens' bodies. Our bodies go through a tons of cyclical changes from childbirth to menopause. Both women who started EQ, have their own success stories with the product. Having a dosage consultant and someone I can reach out to with questions and concerns is huge for me. I didn't just want to buy a bottle of CBD and blindly hope for the best.
When did you notice a difference?
Another fantastic question. It's different for everyone. Some people notice a difference immediately, and for others it can take up to 3 months to see the full effects. For me, it was at two weeks where I really noticed a change.
Do you feel groggy in the morning?
I do not. In fact I feel much better in the morning because I am getting good sleep. I used to wake up multiple times and stay awake for 45 minutes to an hour. My mind would race and everything seemed like a huge deal. Have you been there? Now I sleep through the night. If I do wake up, my mind isn't racing like it has been for years. Truly, I am so thankful for the quality sleep I am getting.
Can it help with panic attacks?
I can only share my own experience. When we were helping to care for my mom (Alzheimer's battle) and my dad had passed away I started to suffer from panic attacks. They were infrequent but so unsettling. I have noticed a huge difference in my overall mood and stress level. Of course it will affect everyone differently, but so many women take CBD to help calm their stress levels.
Where do the hemp products come from?
Great question. They are sourced from their 1,100 acre farm in Colorado. The farm hand harvests all its hemp flowers to create the full-spectrum hemp flower oil. They do not use the seeds, leaves, or stalks, and no isolate. There are no fillers and each batch is consistent and high-quality. All of their full-spectrum CBD products are GMO, solvent, heavy-metals, pesticide and herbicide free.
Why do you take CBD with THC?
I had this same question when I was looking into CBD. I knew the dosage consultant from Equilibria could give you far more information and a better explanation than I ever could. This analogy helped me better understand how it works.
"Not all CBD is created equal. We are consistently among the highest quality CBD on the market, and are proud to produce a Full Spectrum product packed with all the goodies that the hemp plant has to offer.
We typically higher doses only with Isolate or Broad Spectrum CBD products, and with our Full Spectrum CBD, our members tend to take significantly less- in fact, on average our members are taking 20-30mg of CBD a day. All three types of CBD products- Isolate, Broad Spectrum, and Full Spectrum- are sold in the CBD market with little explanation as to what the difference is between those products, and how effective each of them is!
Although there is still lots of work to be done in the realm of CBD/cannabis research, one thing we do know is that CBD is most effective when it is participating in the Entourage Effect. A simple analogy for understanding the Entourage Effect is imagining a team sport, let's say soccer.
In order to win a soccer game, not only do you need to score goals, but you need to keep the other team from scoring as well. CBD working alone would be like fielding your team with just a goalie- with lots of effort, surely that goalie could keep the other team from scoring, but that goalie will be hard pressed to score their own goals. It can just be too overwhelming to try and do both well!
Now, when that goalie has team members, not only will protecting the goal become much easier for each individual through shared work, but it will also increase the team's chances of scoring a goal too! The Entourage Effect, put simply, is like having team members. The more hands on deck we have to work toward a common goal, the better! When CBD has the other components of the hemp plant there to help it out, its job as team leader becomes a lot more productive.
Isolate CBD products only have CBD, so there's no helpers around to give CBD that boost it needs to work its best! Since CBD is working on its own, many people need higher doses to accomplish their health goals than they would need with a product that includes CBD and its teammates. This is typically where we see higher potencies, for example in the 3000-5000mg range. The reason for this is simple– there are no teammates to help, so the formula needs MUCH more CBD for it to be effective.
While Broad Spectrum products do include some of CBD's teammates, they are missing one key component, and that component is THC. Full Spectrum products, on the other hand, do include THC, albeit in teeny tiny amounts (each of our products contains <<0.3% THC, which is the federal legal cutoff for a hemp vs. cannabis product). A good Full Spectrum product utilizes even the smallest amounts of THC because we know that THC is the greatest sidekick CBD can find. While the other cannabinoids (CBD and THC are just two of a plethora of cannabinoids synthesized by the hemp plant) and terpenes (essential oils of the plant) play a key role in boosting the efficacy of CBD, THC is our top scorer, largely contributing to how the team performs as a whole."
Can it show up in a drug test?
Because the THC is so low it varies from person to person. It is possible that it could show up where as for someone else it may not. You can purchase a test at a drug store to find out for sure.
I'm confused on what is best to order.
I like the balance box because it comes with the daily softgels and dropper. You are able to then use the recommended dosage to see how it works with your own system and go from there. I highly recommend the subscription (saves money plus you can use my code for an extra 15% off).
What dose should I take?
This was one of the number one questions I received. When you order your products, a specific dose is recommended. Once you try that for five days, they like you to make an appointment with a dosage specialist to chat about your personal goals, routines, stressors, etc. I loved my call with my dosage consultant. I was able to explain the long-term stress I had been under and that better helped us figure out the appropriate dosage for me. I now take a Softgel after my first meal (better with fat soluble foods) and one after dinner. I only use the dropper on an as-needed basis.
*As per FDA guidelines, Equilibria CBD is not intended to diagnose, treat, cure or prevent any disease or ailment.
ATHOUGHTFULPLACE
Whew. Are you still with me? That was a lengthy one but I hope it was helpful. The gals at Equilibria gave me a code for 15% off in case you want to give it a try. Just use the code: ATHOUGHTFULPLACE
Feel free to leave any other questions in the comment section below. Wishing you all a really wonderful day.