I hope you have had a wonderful week. I wanted to share an easy DIY party favor idea in case you are wanting to send friends home with something special. This is also a nice gift idea if you want to surprise a teacher or friend. Spring is a fantastic time to plant things, so it's fun to gift pretty flowers or herbs. I recently hosted a get together and wrapped up fresh rosemary. It's one of my favorite herbs to cook with. It's also amazing to add to a simmer pot for the summer. I will share the recipe below.
ROSEMARY PARTY FAVOR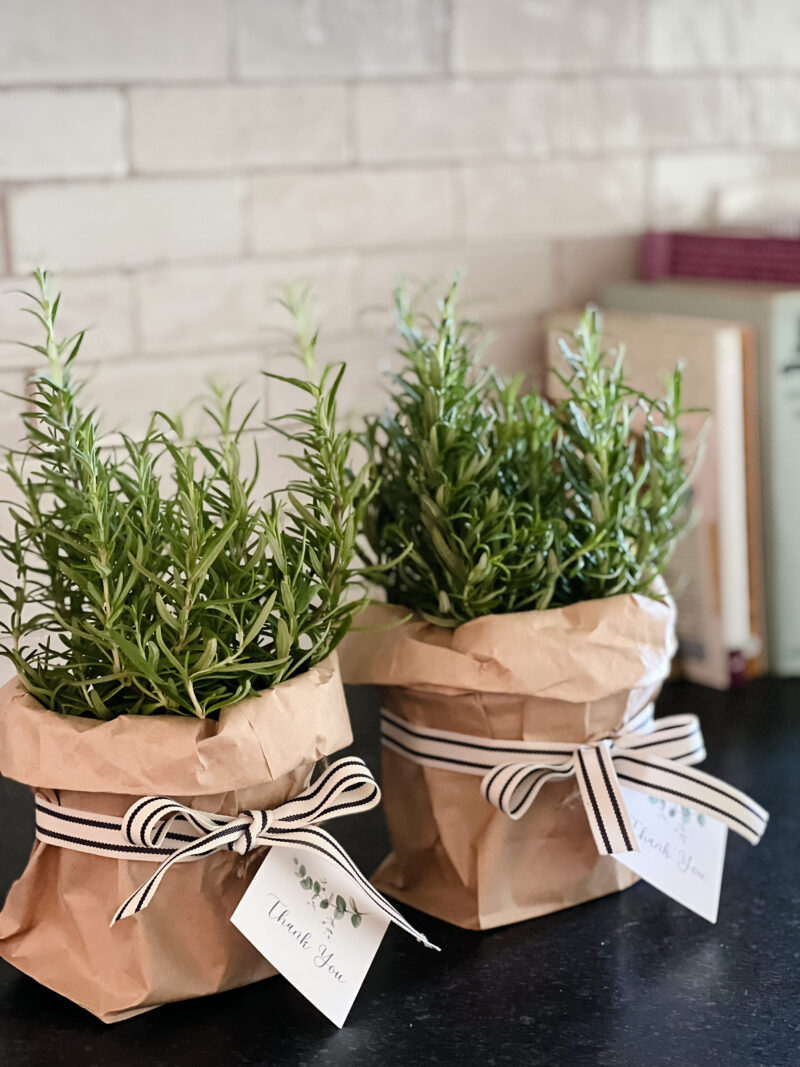 The brown paper bag is a sweet look and a nice way to dress up your flowers or herbs. Of course you can buy them in pots as well. In that case, just add a ribbon and thank you card.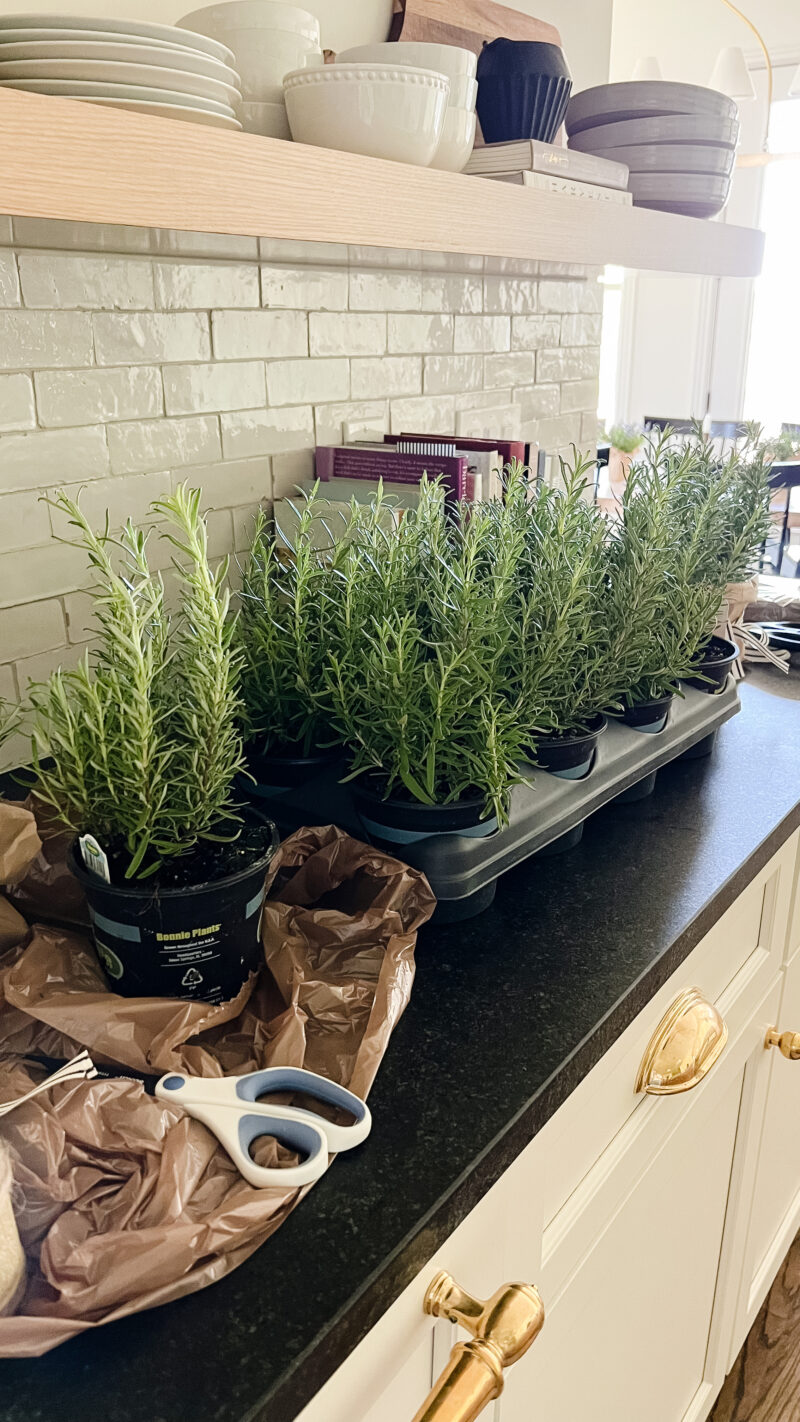 The fun pun part is heading to the nursery and seeing what they have. There are so many great ideas to choose from.
WRAP UP THE BOTTOM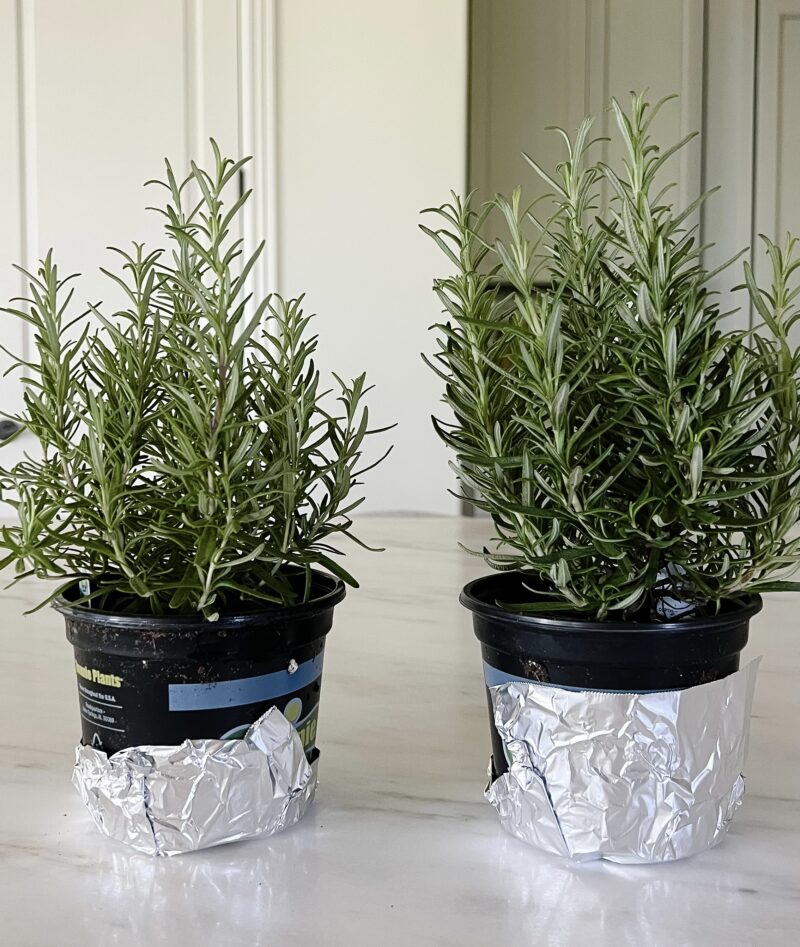 If you buy something that can be planted, it will have roots and dirt on the bottom so wrap a piece of foil under it to keep that from making a mess in the brown bag.
SLIP INTO THE BAG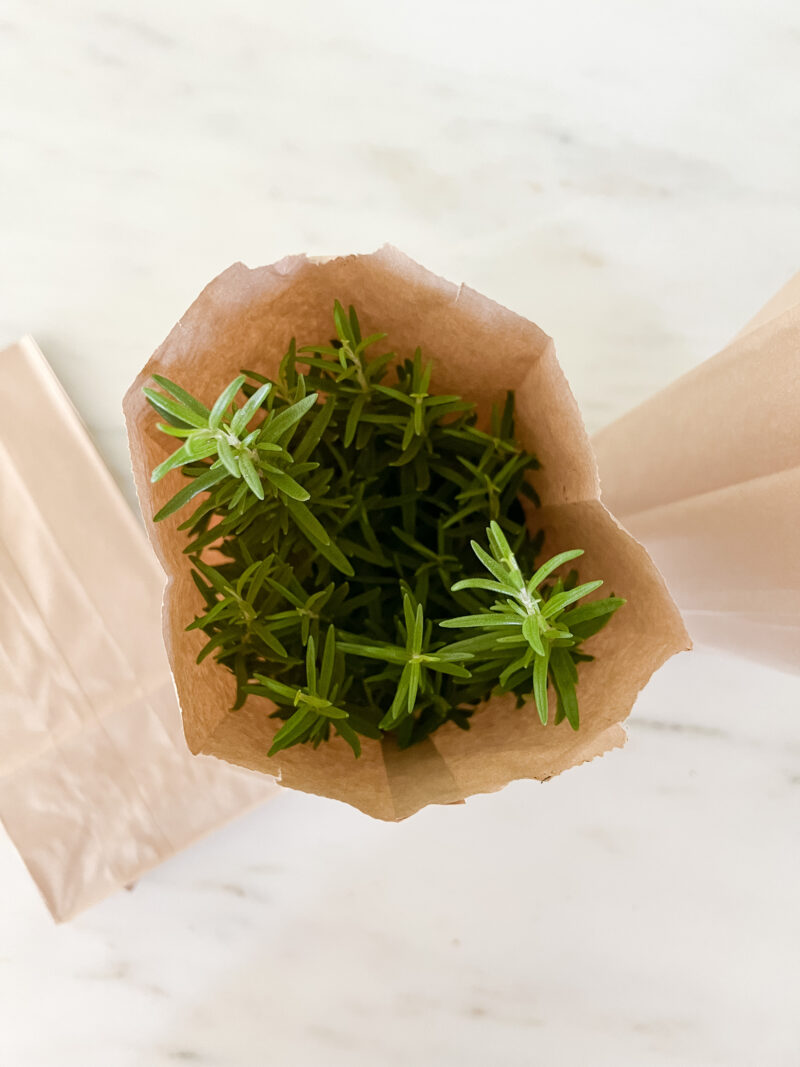 Then drop each plant into a brown bag. Do not roll it first. I learned the hard way so you don't have to.
FOLD AND SNIP THE BACK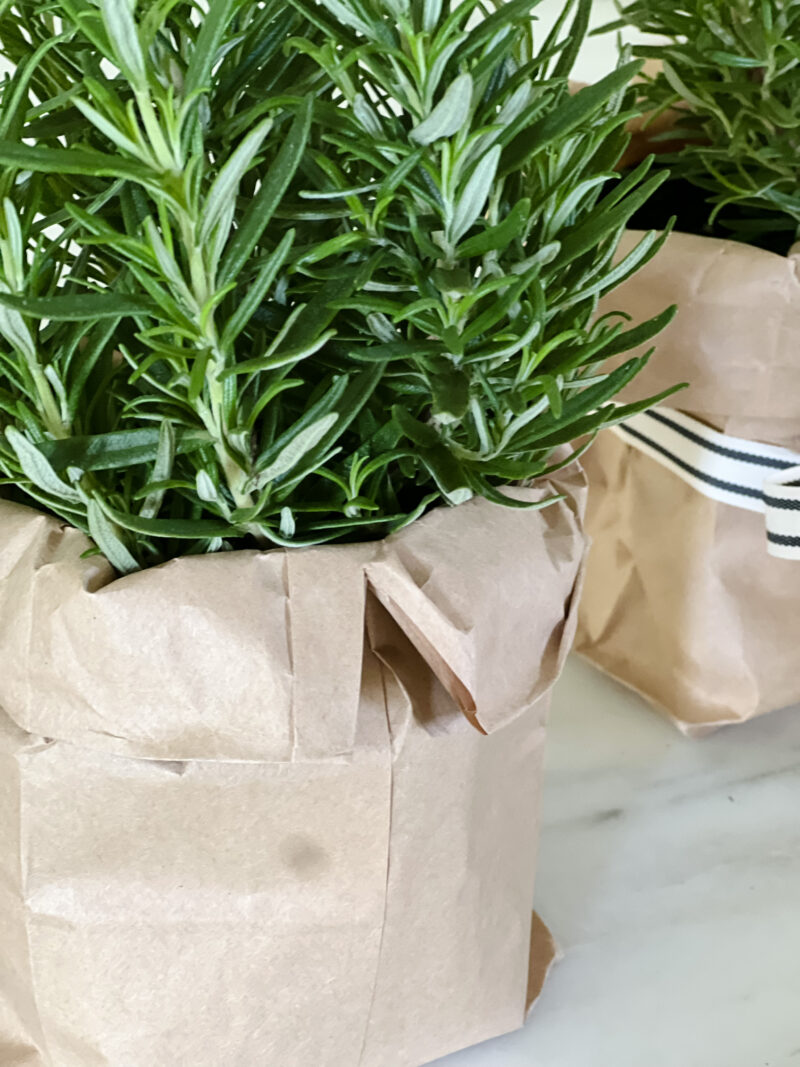 Carefully roll the bag down three or four times. Do this with care and take your time. Stretch the bag back out each time you roll. Once it is to the height you like, cut out a triangle in the back. This will allow the folded rim to stretch out a bit (just looks cuter that way).
TIE UP WITH CUTE RIBBON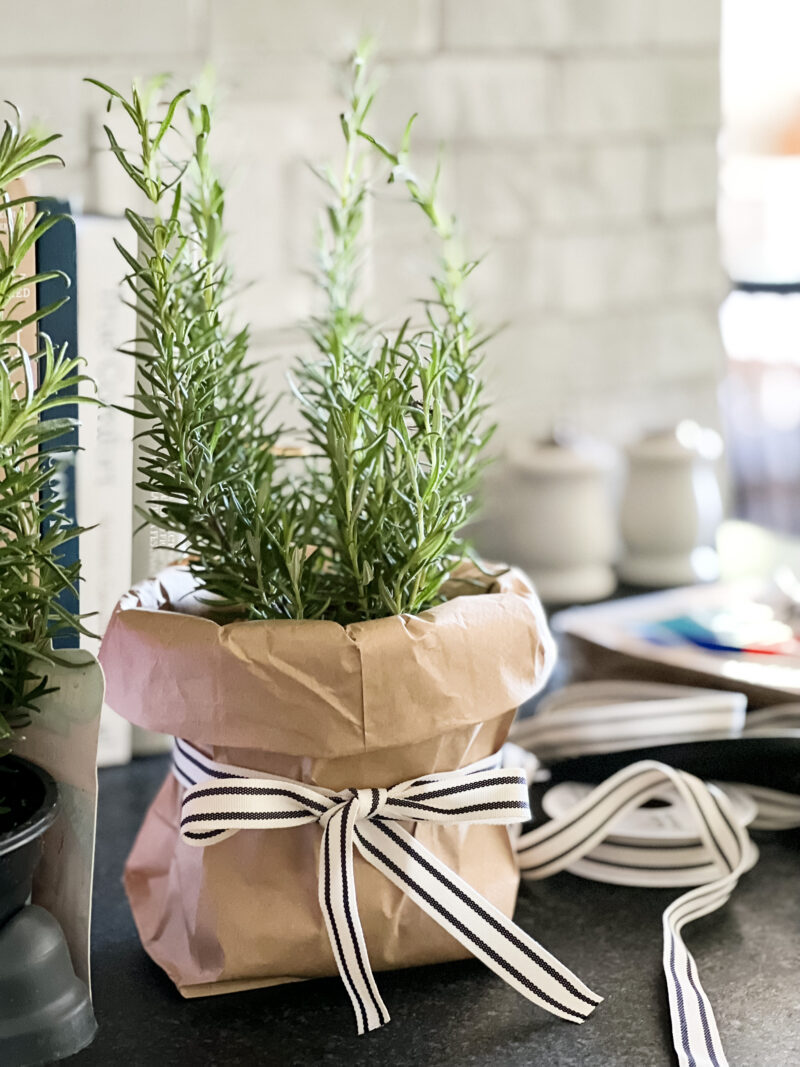 Adding a ribbon is a nice touch and you can definitely leave it like that. No card necessary.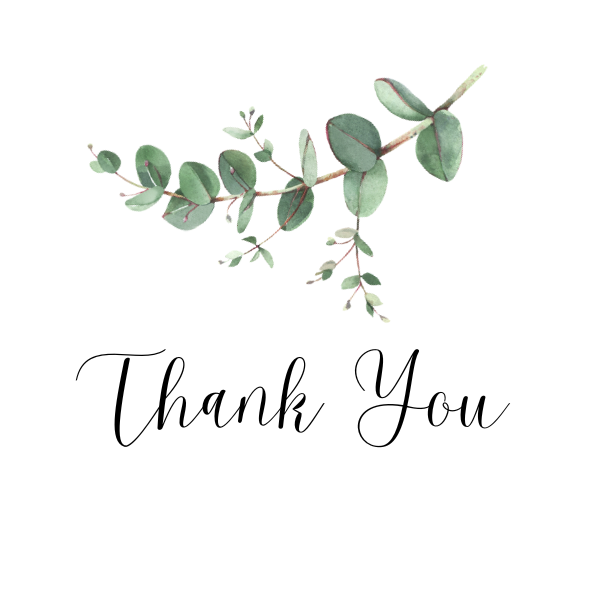 Canva is my go-to for making any type of graphic. You can easily print at home or send to your local FedEx. They can print things quickly and the quality is great. You are welcome to print this via this link.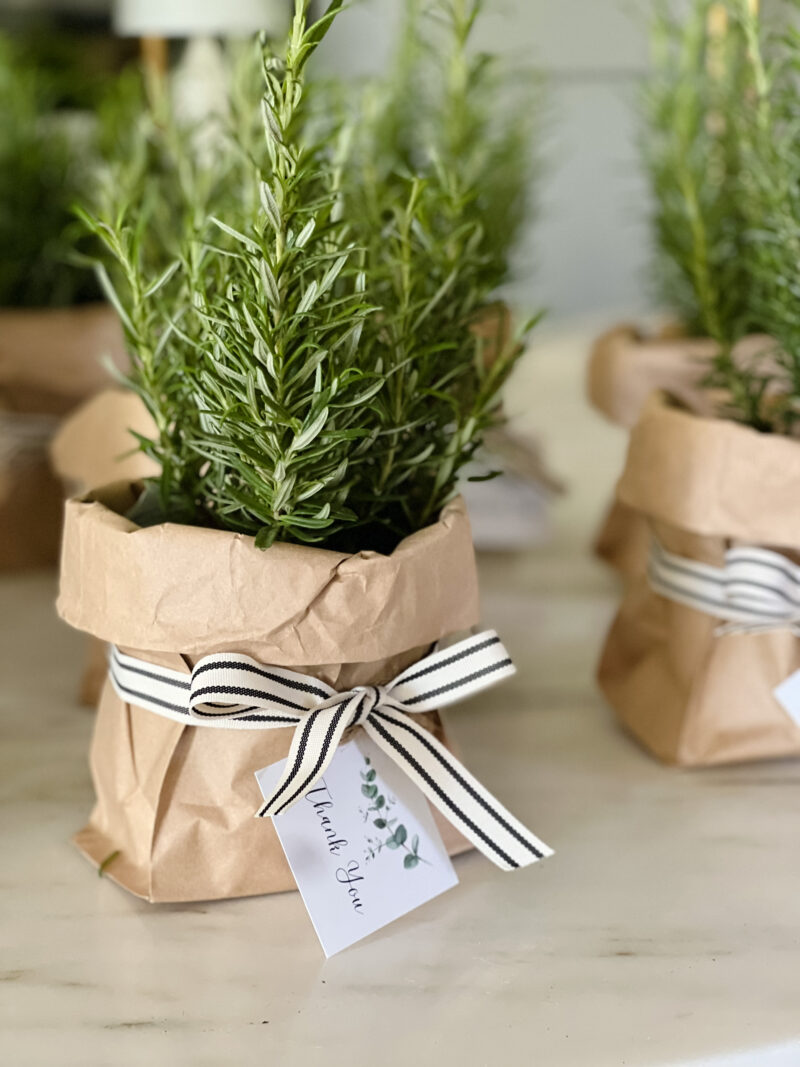 SIMMER POT RECIPE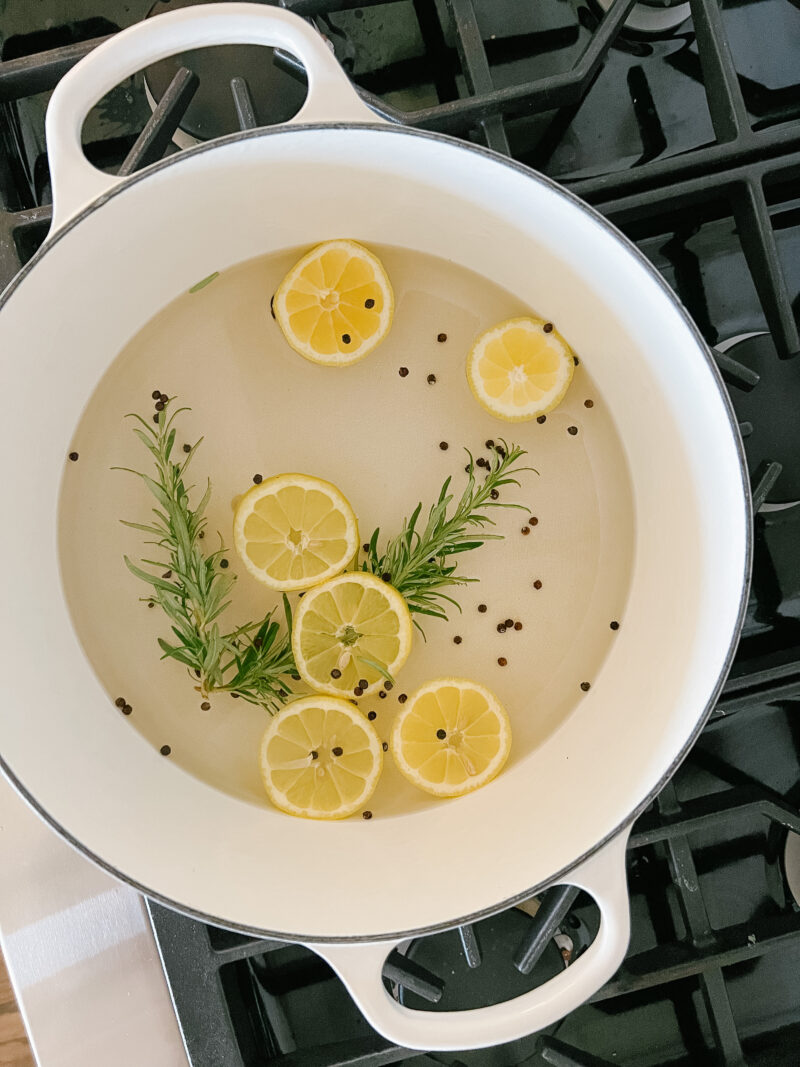 Have you ever walked into William Sonoma during the summer months? It smells glorious. They simmer the following on the stove:
3 sprigs of rosemary
1 lemon cut into slices
1 tsp black peppercorns
1 tsp vanilla
8 cups of water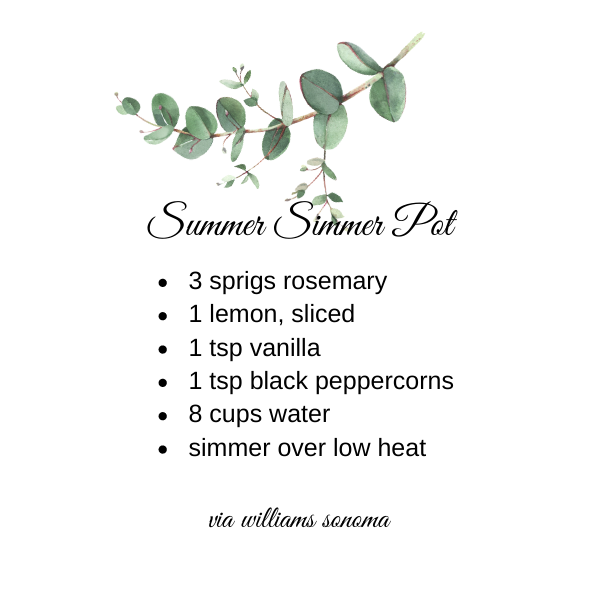 It will make your home smell amazing. Let me know if you give it a try. If you use rosemary, specifically, you may want to tie this recipe card to the party favor. It can be printed here.
*If you like rosemary, this is our all time favorite potato recipe. We make it every Eater and Christmas.