Hello, my friends. Thank you for the sweet comments on yesterday's fall post. And I also want to thank the sweet readers who have reached out to me and to Bloglovin' regarding my feed. I love that you care. Seems my feed has had some technical issues since August 17th and was not updating. I am so sorry and have been working to get things fixed. So thankful for a fantastic tech team. I have updated my Bloglovin' profile and you can be updated with my posts here should you choose to follow along. In more exciting news, Nordstrom is having a MAJOR sale and so many of my favorites are included.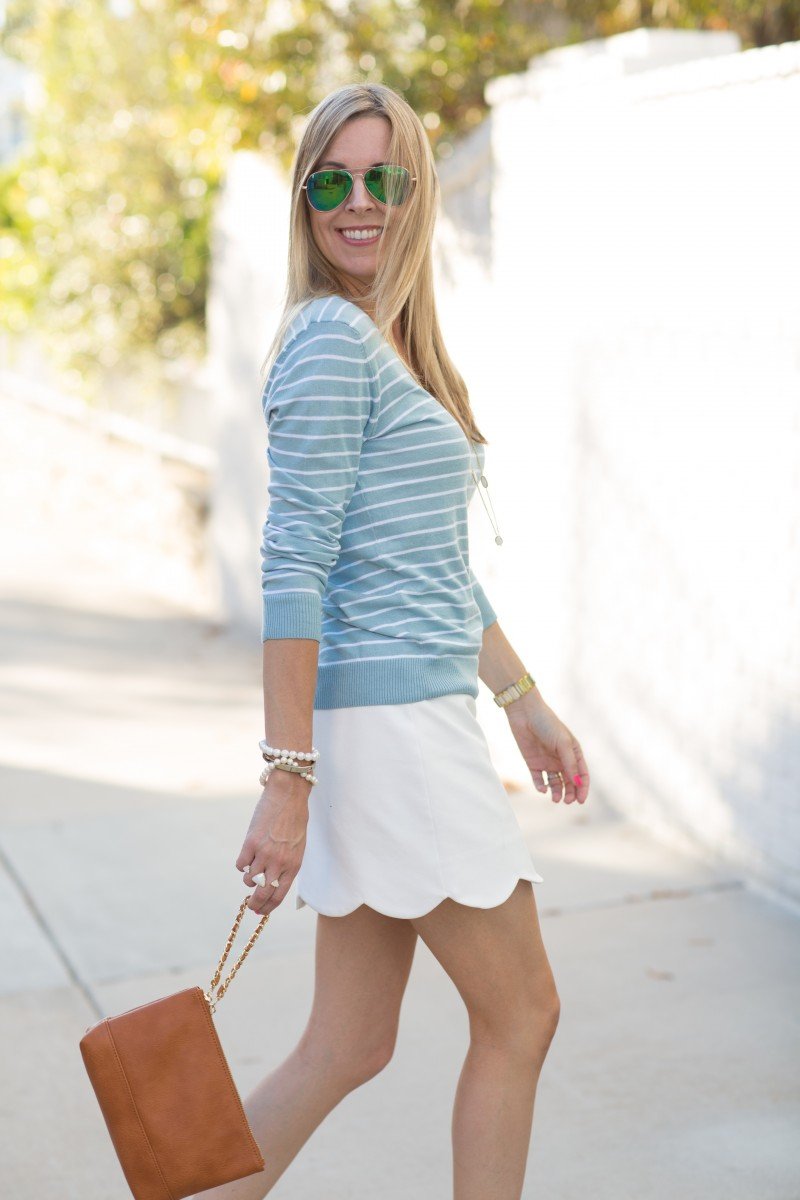 sweater | skirt | handbag (love)
Remember this sweater? Love this one. It's so so soft. I am wearing a size medium.  It is now marked down to $23. Yes, please! That's a great deal. It's worth looking around at the clearance items. I rounded up some great finds below.

click on any image above for details
My favorite chevron necklace is now $7 and those espadrilles have been a staple around here. Darling cardigans for fall are also on sale. This one is so similar to my colorful striped one.
And if you are looking for anyone else in the family, I have broken the sale down by category below.
Have a great great day and thanks again for the patience with my blog feed. Follow here on Bloglovin' xo