Good morning! I am working on a little project in our home today and will look forward to sharing. Think bold and colorful.  Sale Alert! I hadn't planned on blogging today, but there are some great sales going on so I just thought I would pop in to let you know about them. Some of my favorites are marked down 40%.
NORDSTROM SALE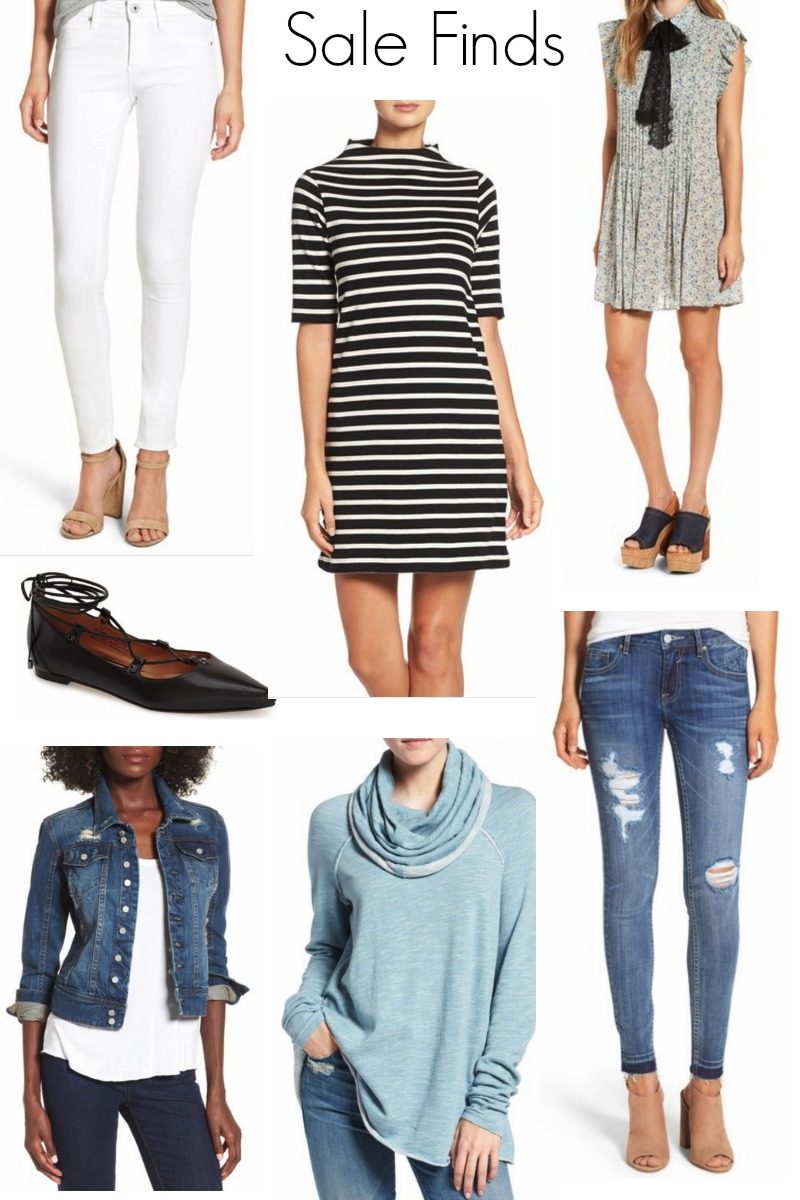 Looking at these sale finds, I want to immediately pair the striped dress with those flats and the jean jacket. Such a cute look for Fall and completely classic. Also loving the Free People pullover with the distressed jeans. 
Shop These Finds

If you want to check our more sale items, you can see everything that was newly marked down here. Pretty cute plaid tunic now only $27.
NORDSTROM RACK
Nordstrom Rack just fired up it's Hunter Boots event but they go so quickly. You may not find the boots you want in your size, but it's an awesome time to scoop up some Hunter boot socks!!!!
LOFT SALE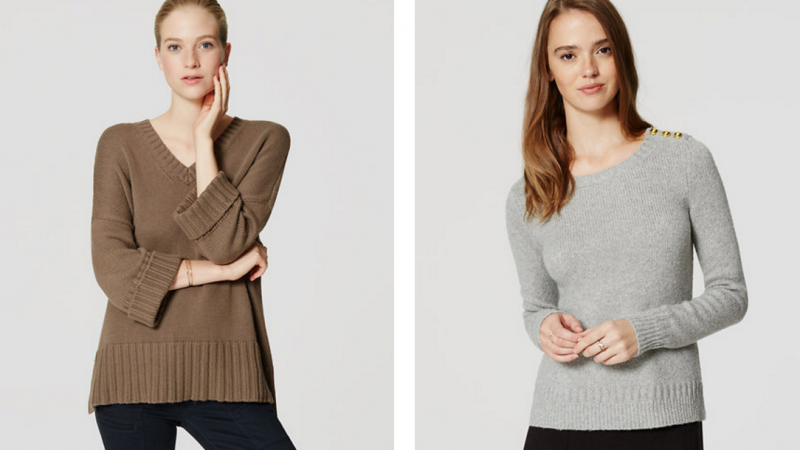 Everything at Loft is 40% off and many sweaters are just $20 right now. The v-neck style comes in three colors and I am so drawn to the gold buttons on the sweater above.
LIGHTING SALE

These are all so great. And look at those prices. Can't beat that!
Shop These Lights

Tomorrow I will be sharing some cute finds for children. It's not easy for my daughter to find things she really likes so it's always a great day when we do. I'll be back on Friday with finds for both boys and girls.
Now back to my house project. Wish me luck. I may need it. I'll give you a sneak peek on Instagram later!
**To all those suffering or in fear of Hurricane Matthew, know we have you in our thoughts and prayers over here.
*affiliate links used
Shop the Post