Introducing the softest, most decadent dark chocolate chip cookie I've tasted. With much experimenting, we finally have a cookie the whole family loves. They are simple to make and a great dessert for when you are entertaining.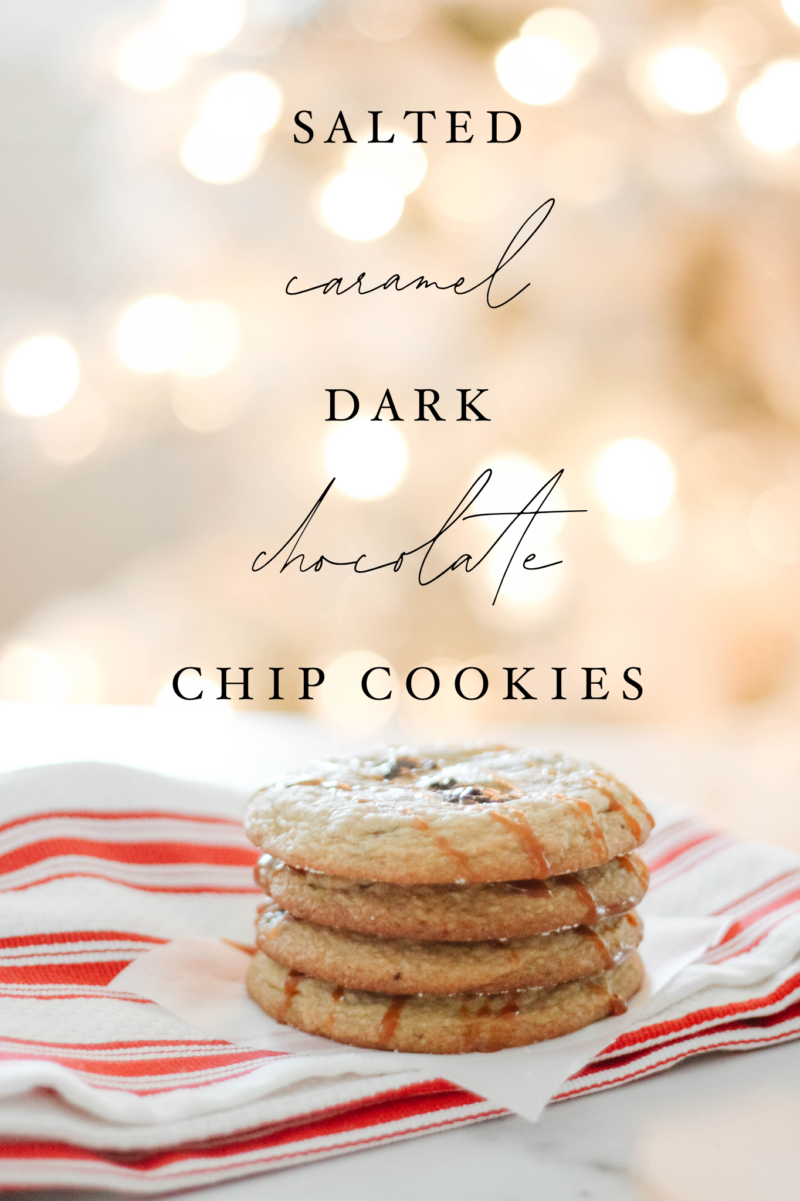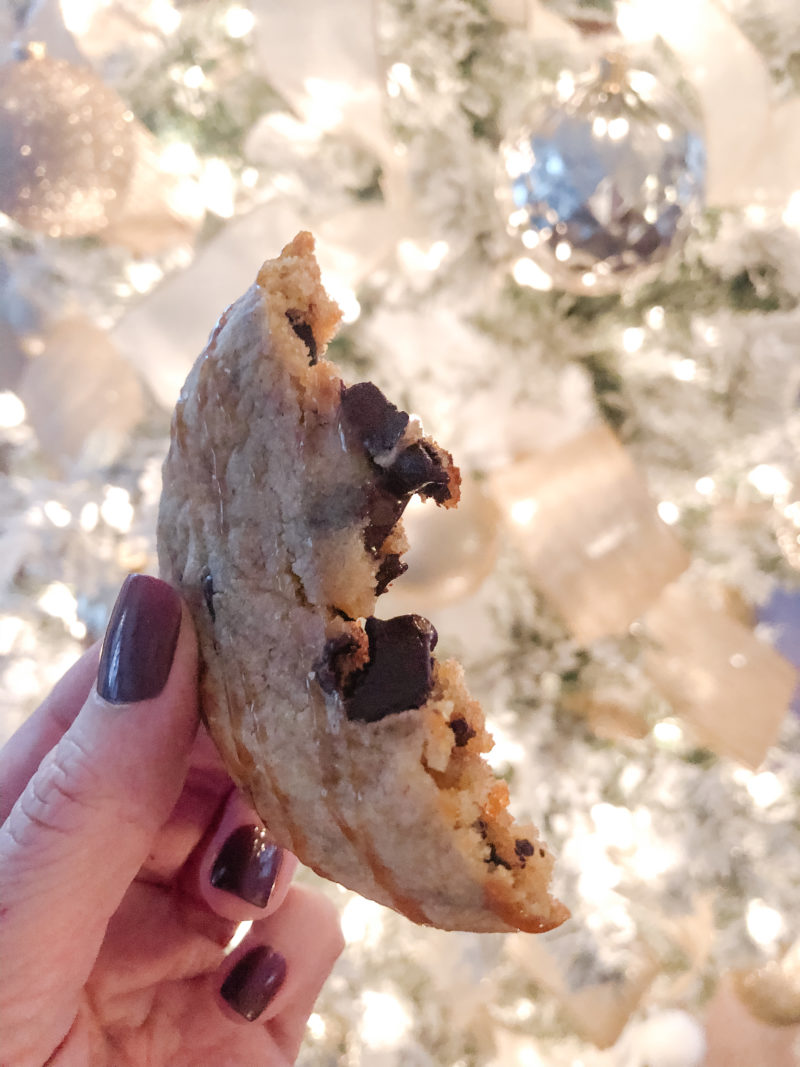 We like our chocolate chip cookies to stay soft and chewy. My mom taught me that if I use more brown sugar than white, they will stay soft. I also use an extra egg yolk.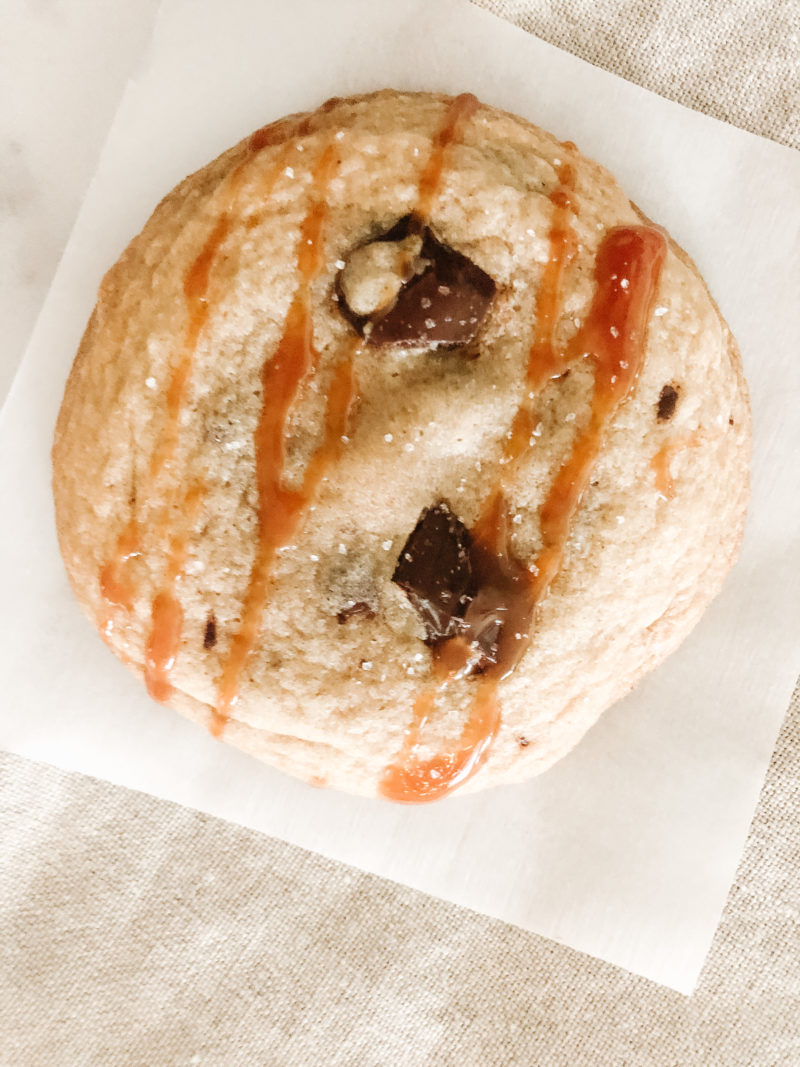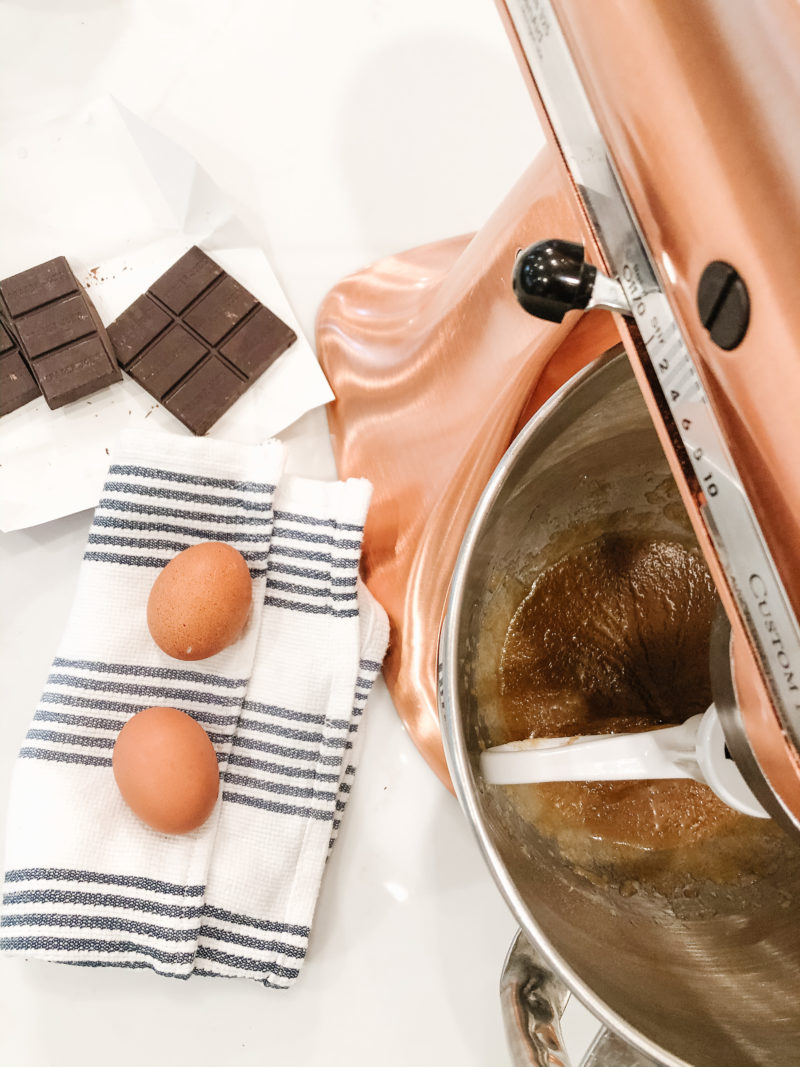 The Best Salted Caramel Dark Chocolate Chip Cookies
Decadent and soft. So gooey and delicious.
Ingredients
8

tbsp

butter

1/2

cup

packed brown sugar

1/4

cup

white sugar

1

whole

egg

1

egg

yolk

1

tsp

vanilla

1 1/2

cups

flour

1/2

tsp

baking soda

1/4

tsp

salt

1

bar

of your favorite dark chocolate

2

tbsp

caramel sauce

1

tbsp

sea salt
Instructions
Preheat oven to 350℉. Line baking sheet with a silpat (if you have one).

Chop the dark chocolate with a knife. I typically use 3/4 of the bar. Set aside.

Melt butter in a microwave safe bowl. Melt for 30 seconds, remove and stir until all of is melted (you don't want it to be hot).

Using a handheld or stand mixer, beat the butter, brown sugar, and white sugar until creamy.

Add the vanilla and eggs (one egg and one egg yolk). Beat on low for about 15 seconds. Do not over mix.

Add the flour, baking soda and salt. Mix until just combined.

Use your hands to fold in the dark chocolate chunks.

Roll into 12 balls. Bake six at a time to ensure there is enough room on the pan. Bake for 9-10 minutes.

Carefully remove from the pan and place on parchment paper.

Heat caramel sauce in the microwave for 30 seconds. Using a teaspoon, drizzle caramel over each cookie. Sprinkle generously with sea salt.

Amazing served warm but will stay soft if stored in an air tight container.
Recipe Notes
Do not stack cookies. Although they are stacked for the photos, they should be served on a tray so they do not stick together. Caramel will stay soft and gooey. Serve with napkins. Take it to the next level and serve in a small bowl with a small scoop of vanilla ice cream.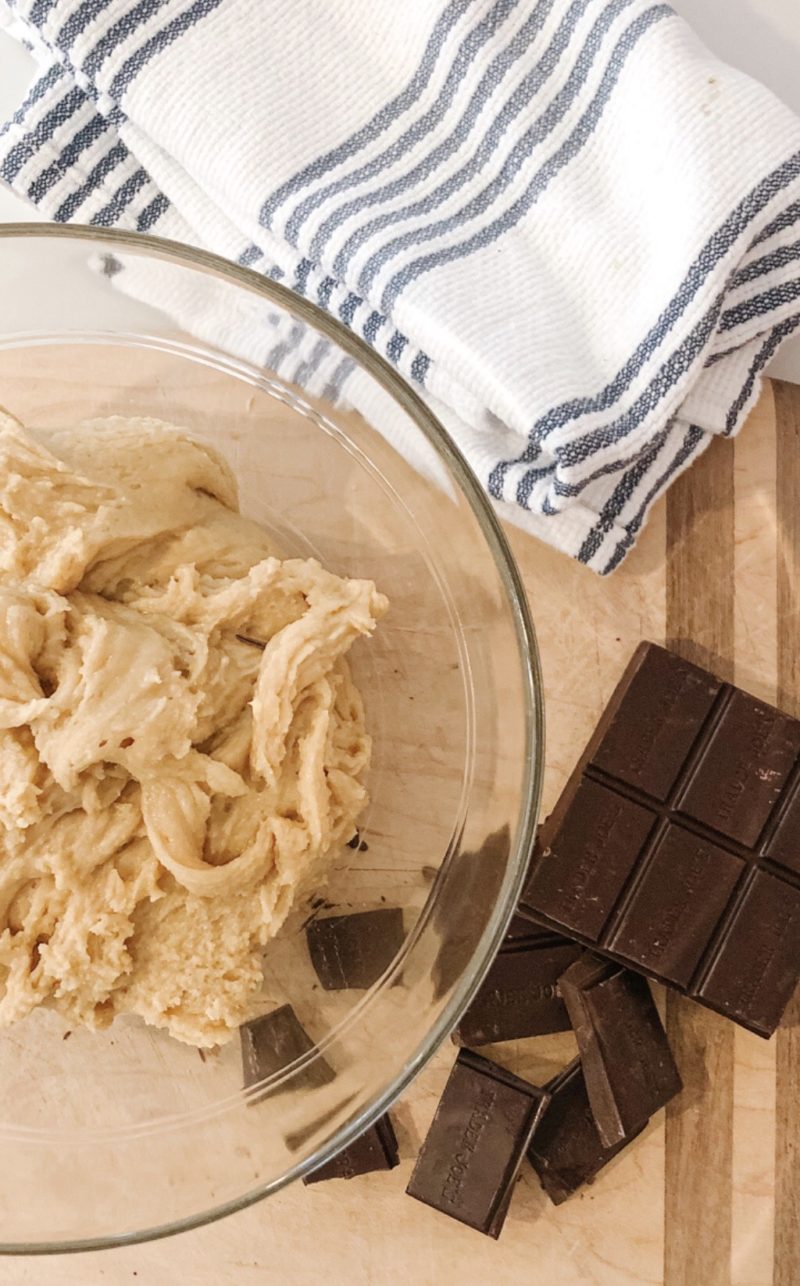 I like to remove the dough from my mixer and use my hands to incorporate the chocolate. You don't want to over mix the dough.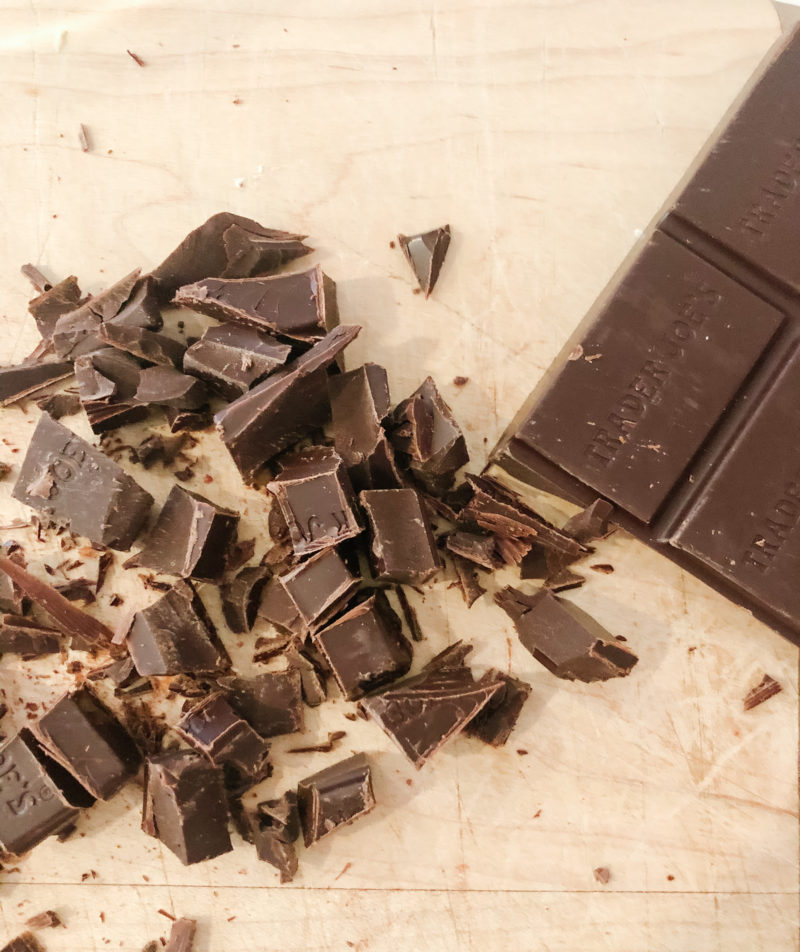 Use your favorite dark chocolate bar. I usually pick mine up from Trader Joe's. The savory sea salt and sweet caramel balance out the more bitter dark chocolate. So good.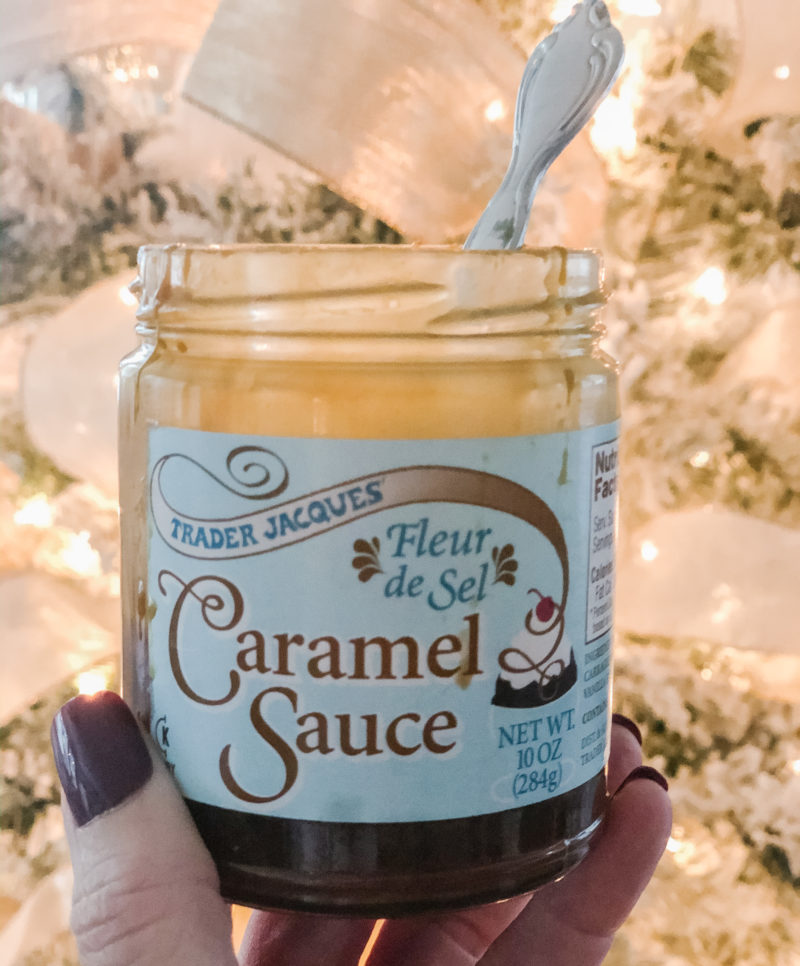 You can melt caramel candies or use this jar from Trader Joe's. This is my secret weapon for desserts.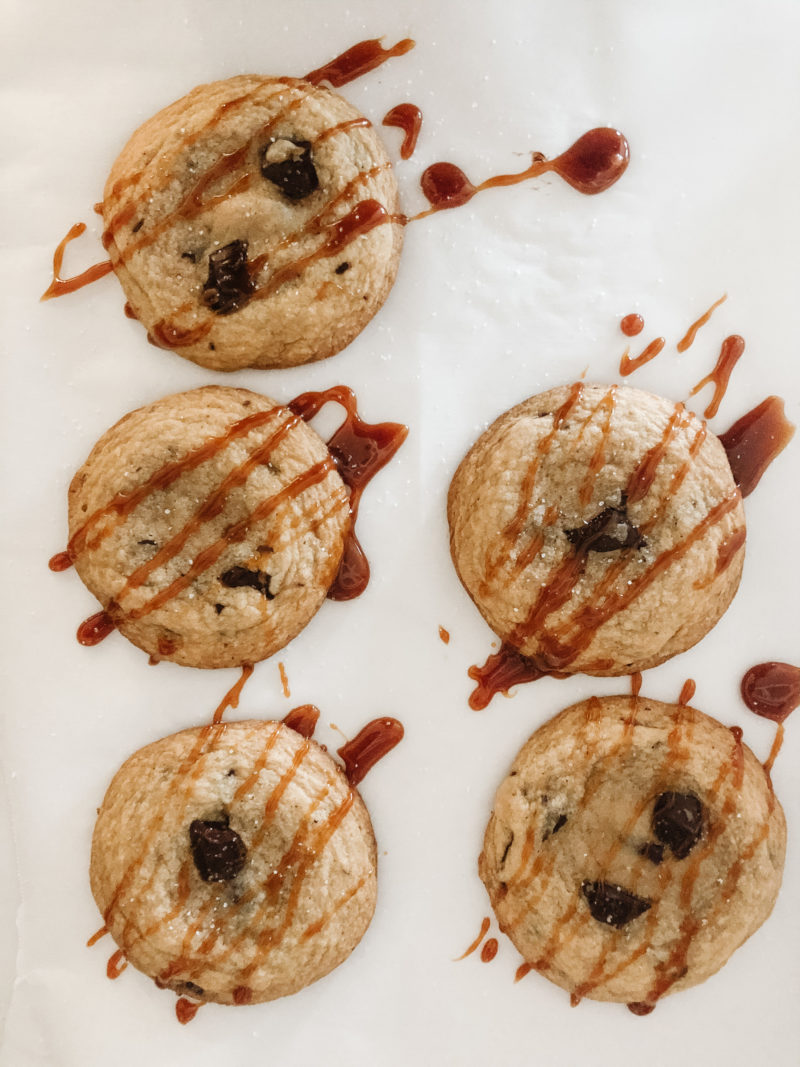 After the cookies cool for about ten minutes, I transfer them to parchment paper. Heat the caramel sauce for 30 seconds in the microwave. Use a teaspoon to drizzle over the cookies. Don't be shy. Sprinkle with sea salt.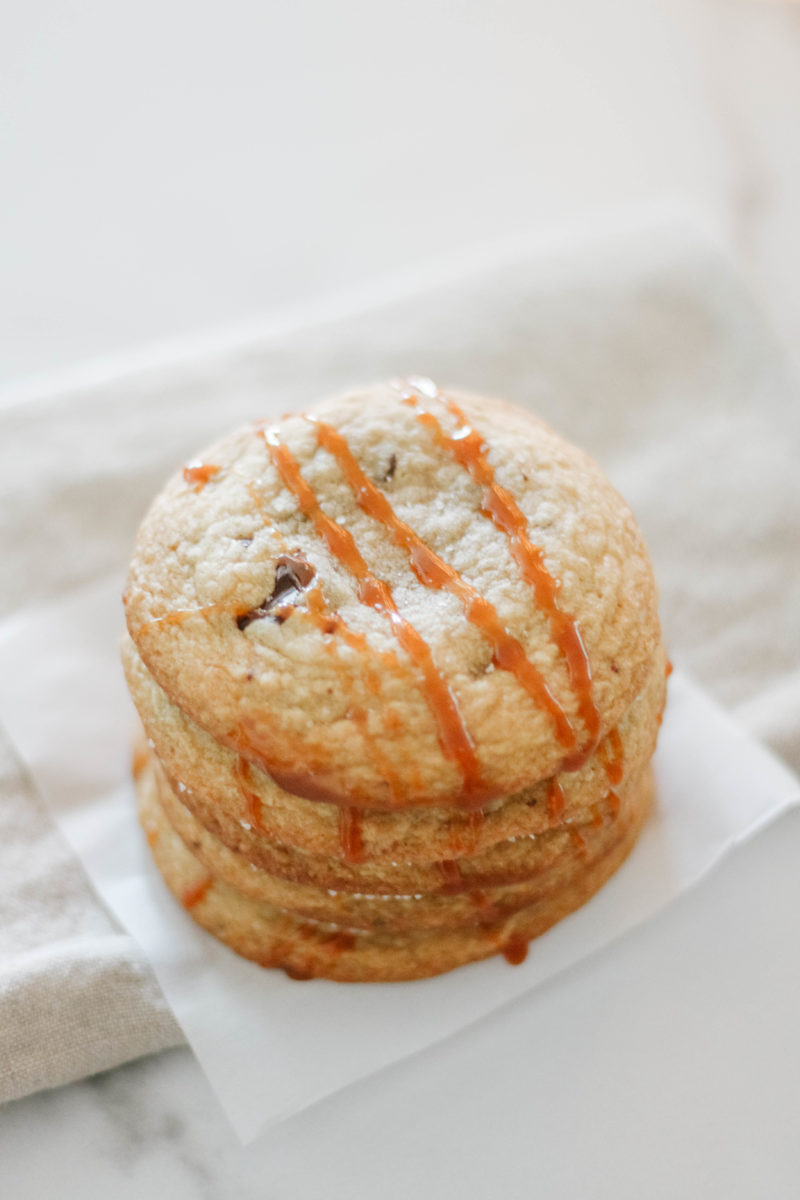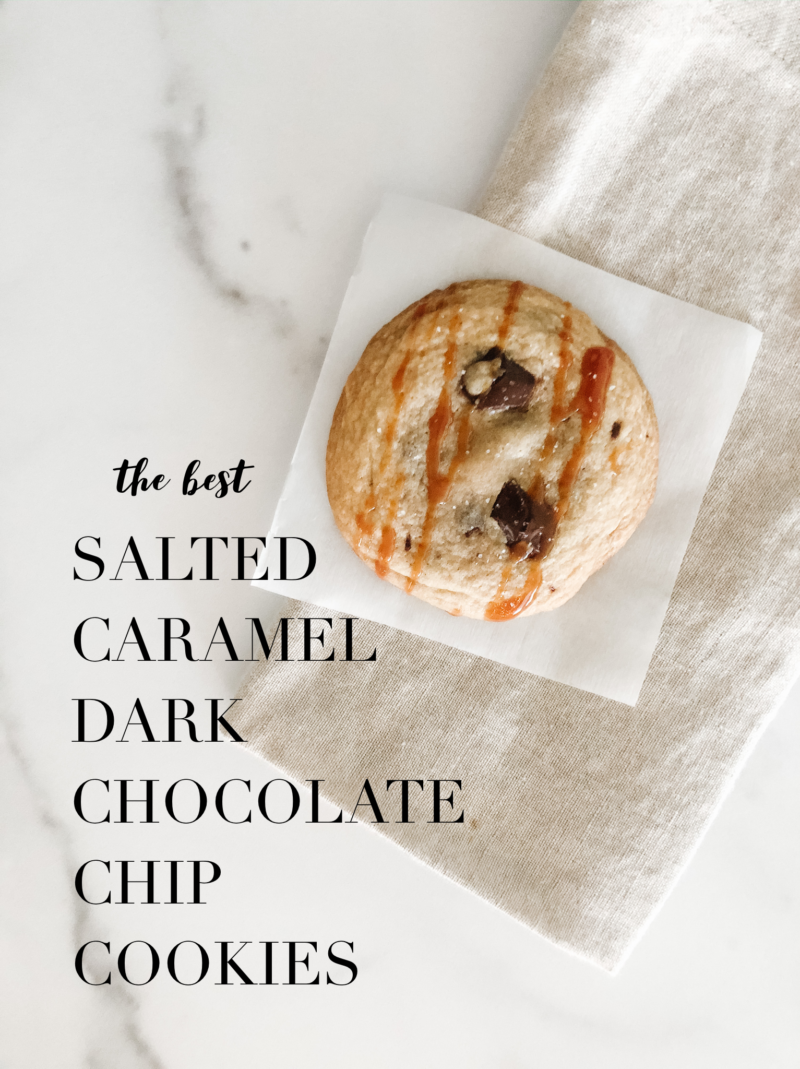 These gooey, decadent cookies are a huge hit in this household. They are amazing on their own but if you are entertaining, they are next level served warm with a small scoop of vanilla ice cream on top.
Let me know if you give them a try. Enjoy!
Another crowd pleaser are the Salted Caramel Chocolate Chip bars.