All the Saturday feels. Lingering in bed this morning with extra coffee. Haven't worked out since Monday because of this darn cold so hoping to get my energy back. What's on your agenda for the weekend? Can you believe today marks the very first day of Fall. In honor of that, I found some great sale pieces for you ladies. All with a bit of an autumn feel. Let's get to it.
TIMELESS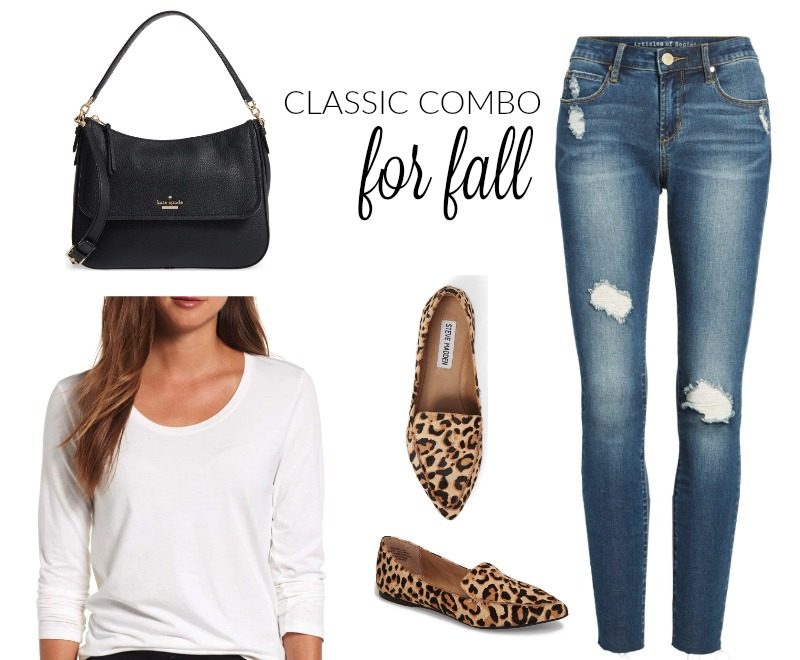 handbag | loafers | tee | jeans 
Simple and classic. These are part of the mix n' match wardrobe I shared this past week. I bought the loafers! Can't wait to wear this outfit.
LOFT
Ok, Loft is killing it right now. I am hit or miss with Loft but their new arrivals are so stinking cute. And all are 40% off.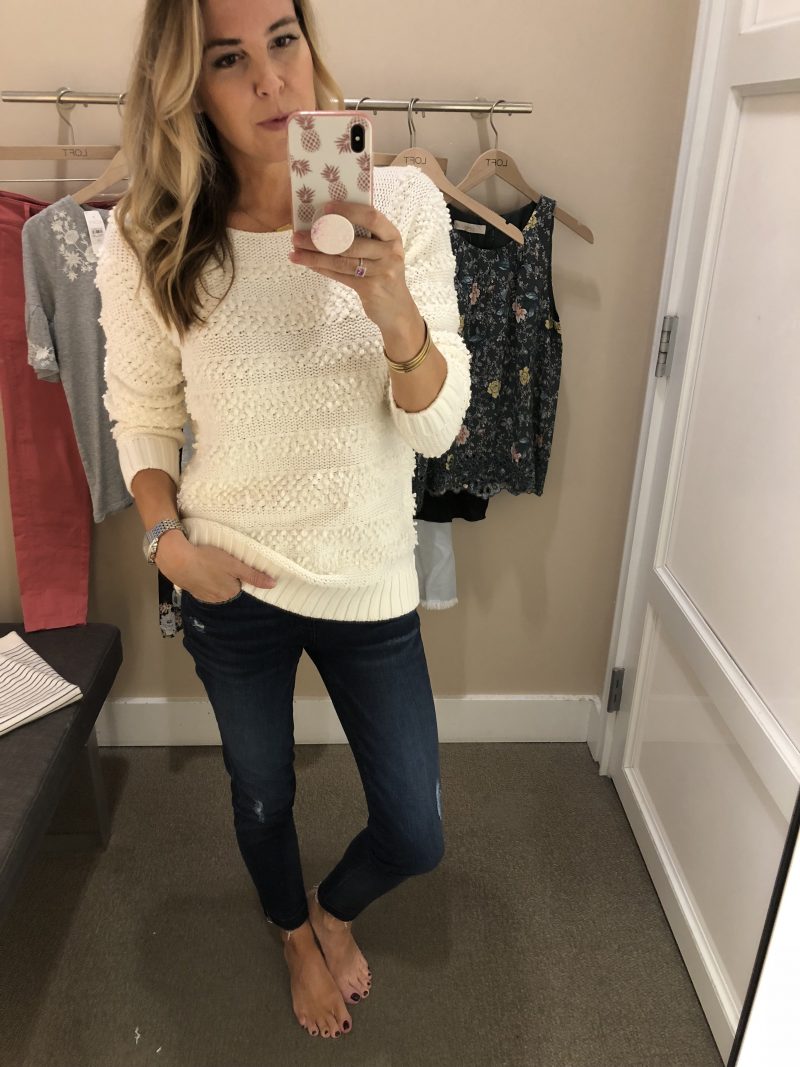 I knew this pretty sweater would eventually go on sale. I just ordered it. Love it so much. The second I tried it on I wanted to take it home but not at full price. This will go quickly. Such great texture and soft. Two thumbs up for this fall sweater.
Great dress for this time of year. Would be pretty for fall photos. Now 40% off.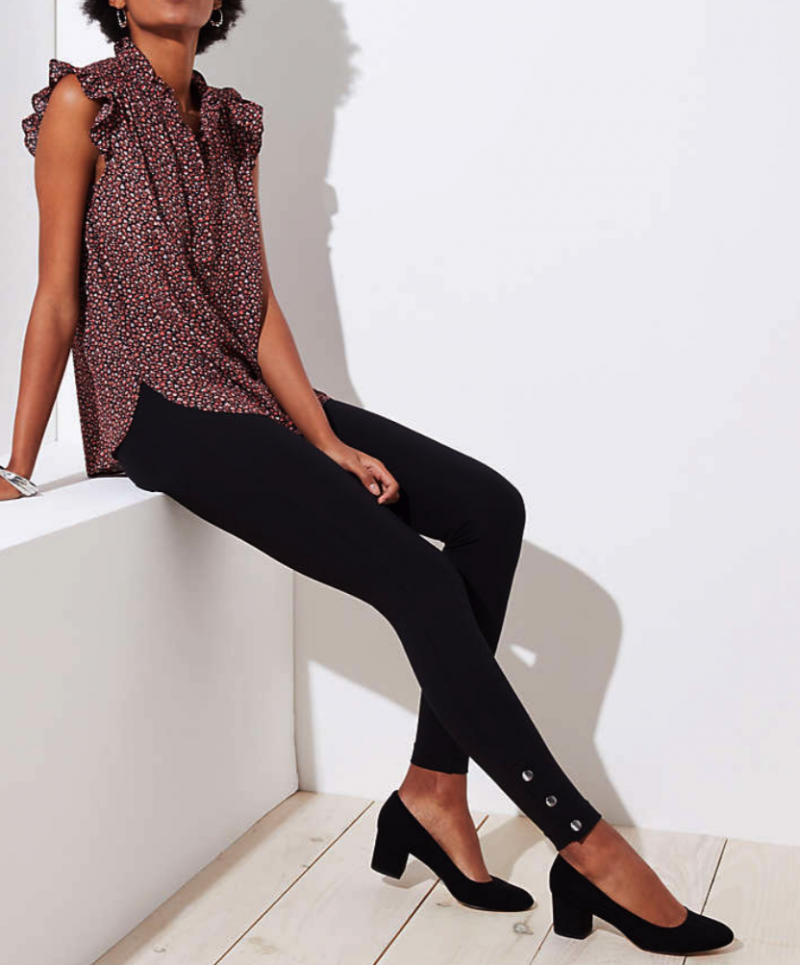 Ummmm!? Yes, to these leggings. I LOVE the button detail on them. So darn cute. Currently marked down to $42. The blouse is also a beautiful piece for Fall.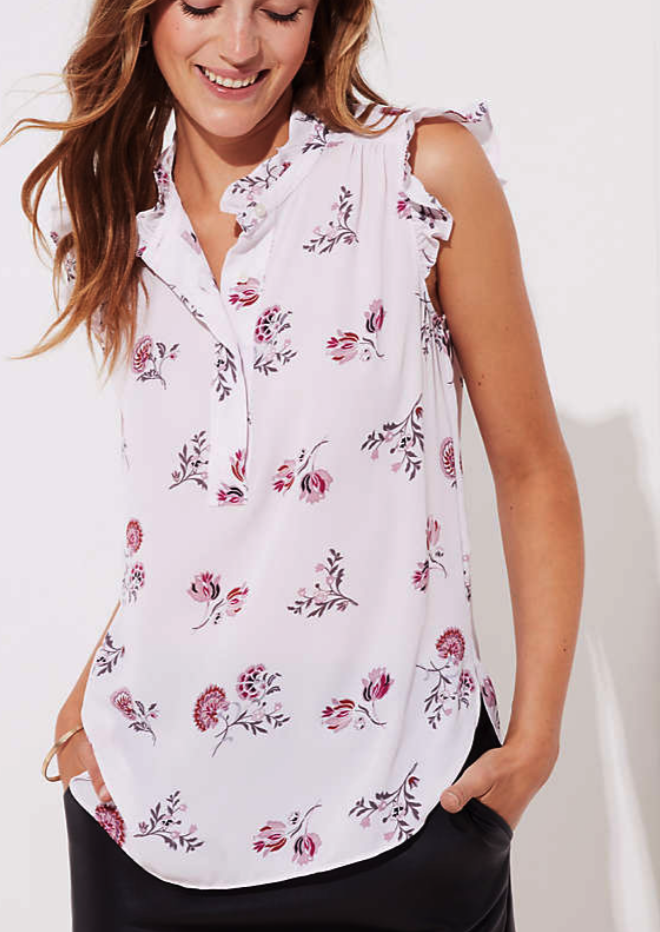 These are my favorite types of blouses. So feminine and pretty. Plus they look great with a cardigan or denim jacket.
If you don't already have a classic denim jacket, this one is 40% off and a flattering fit.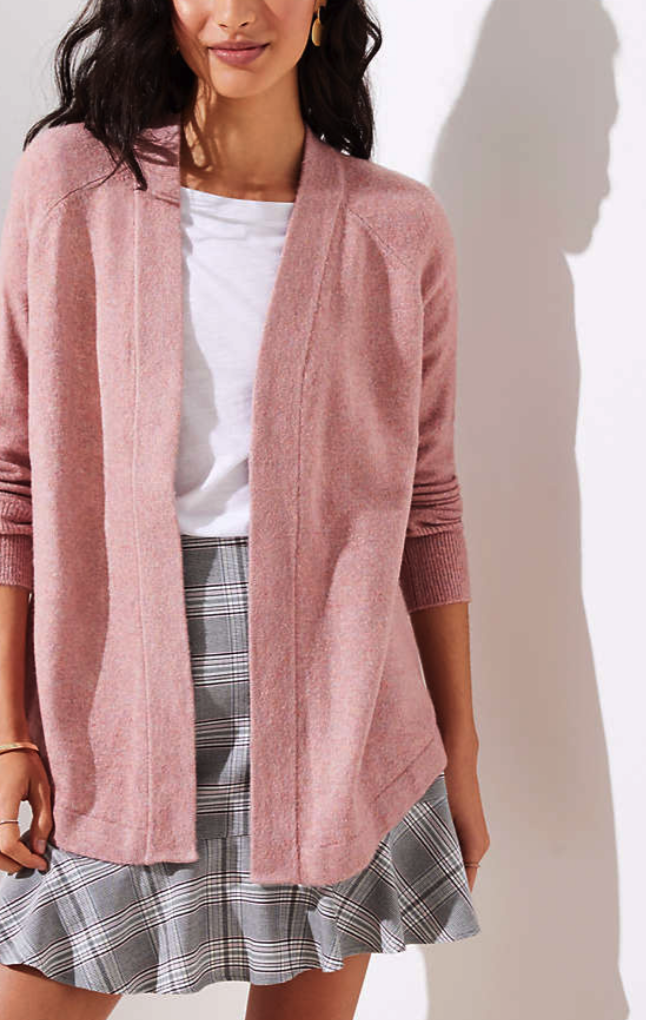 This is one of Loft's best selling items. It comes in a few different colors and is currently on sale. Great time to snatch it up. Would look great in grey or merlot with the first outfit I posted ( jeans and leopard flats).
ABERCROMBIE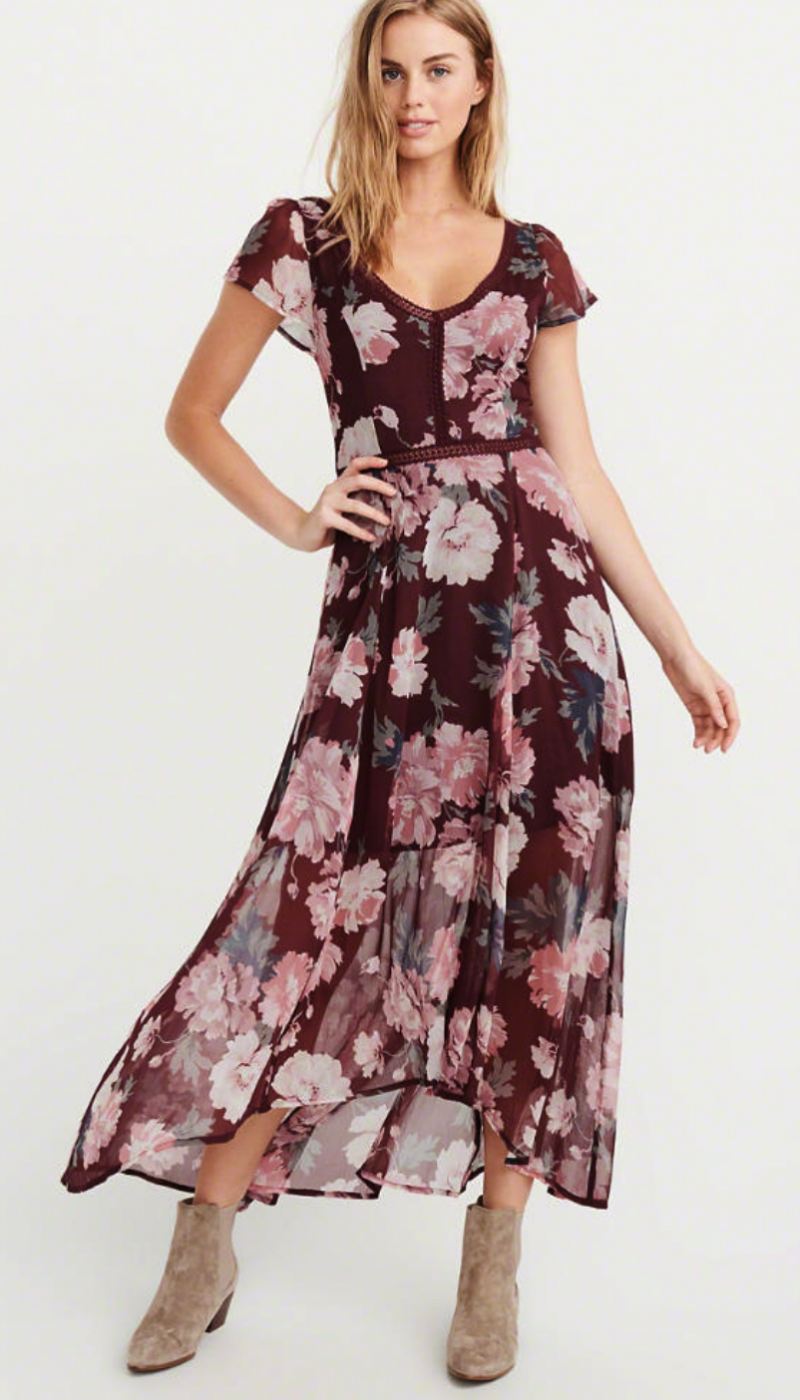 This caught my eye and I am considering it for our family photos. I think this dress is so beautiful. There is just something about it. It has received excellent reviews and it is on sale.
Thought this perfect puffer was really cute. It's not too bulky and I really like the sleeves. Great for cooler weather.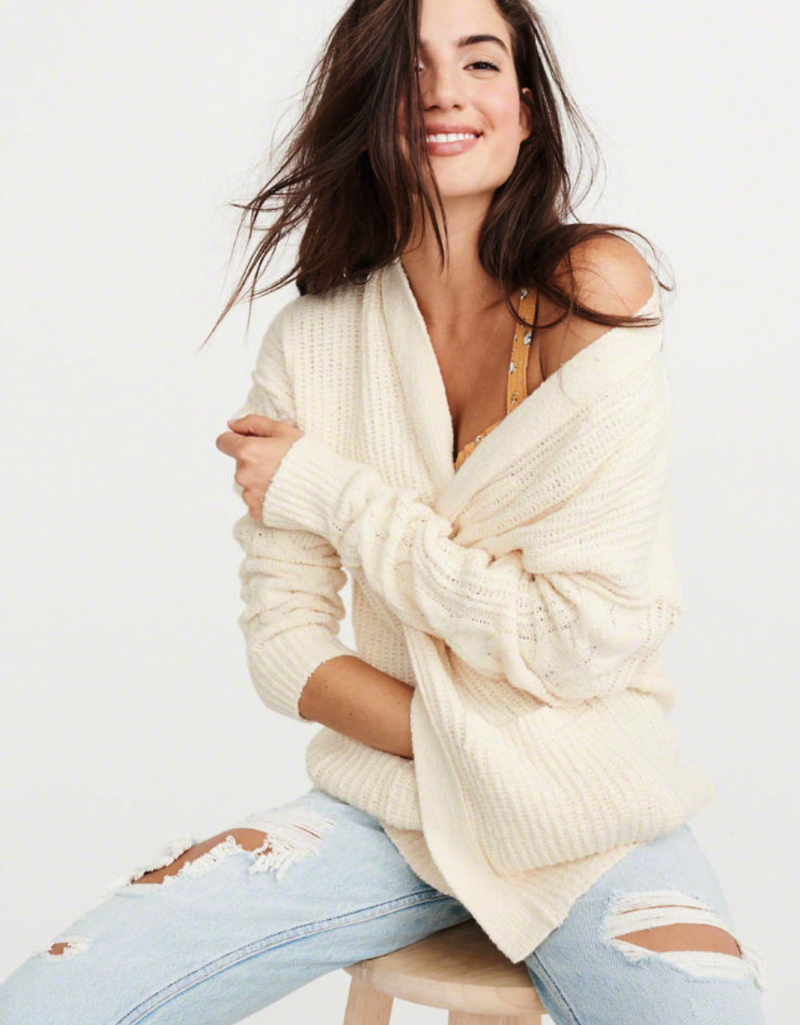 Such a darling cable knit sweater. It comes in a few different colors and is currently on sale.
NORDIES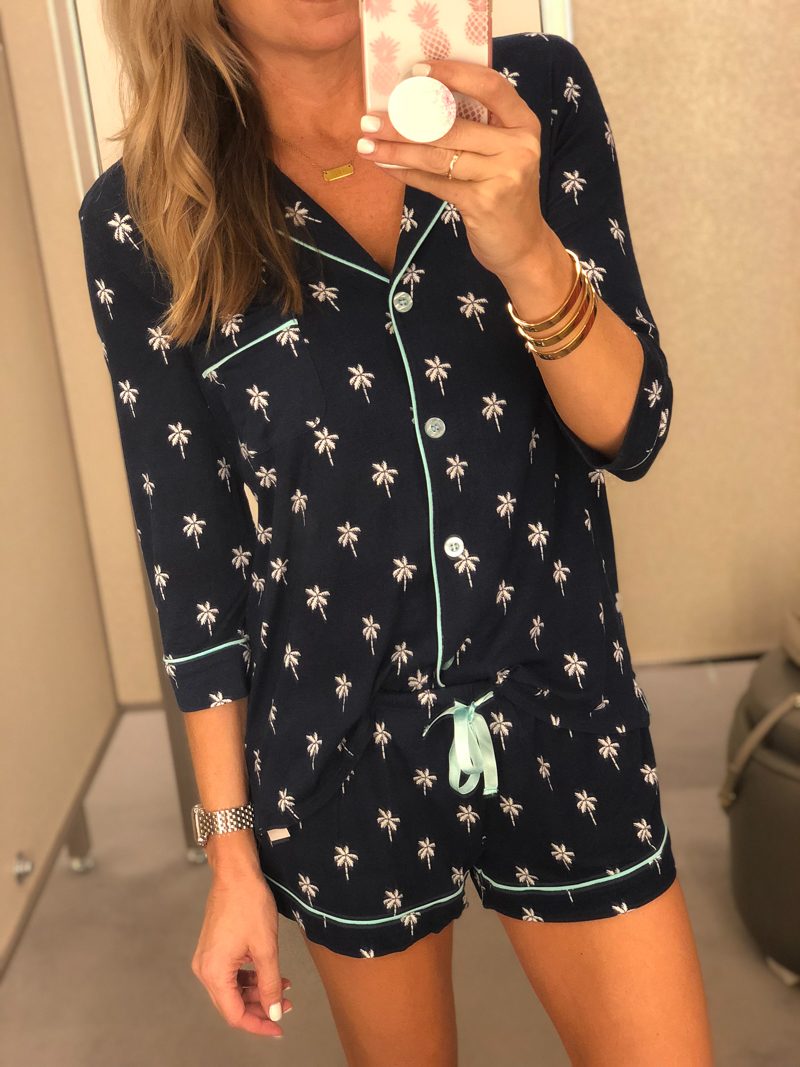 A heads up that these cutie pie pajamas are 50% off and come in a few colors. I love the gray polka dot, too.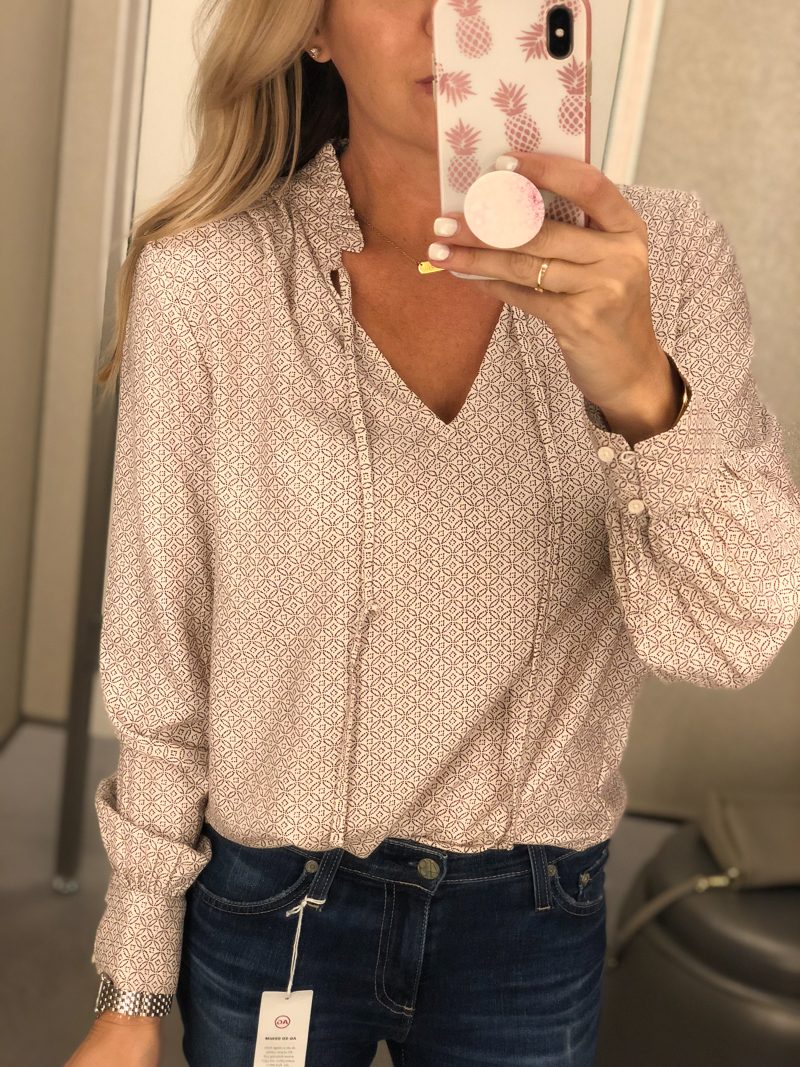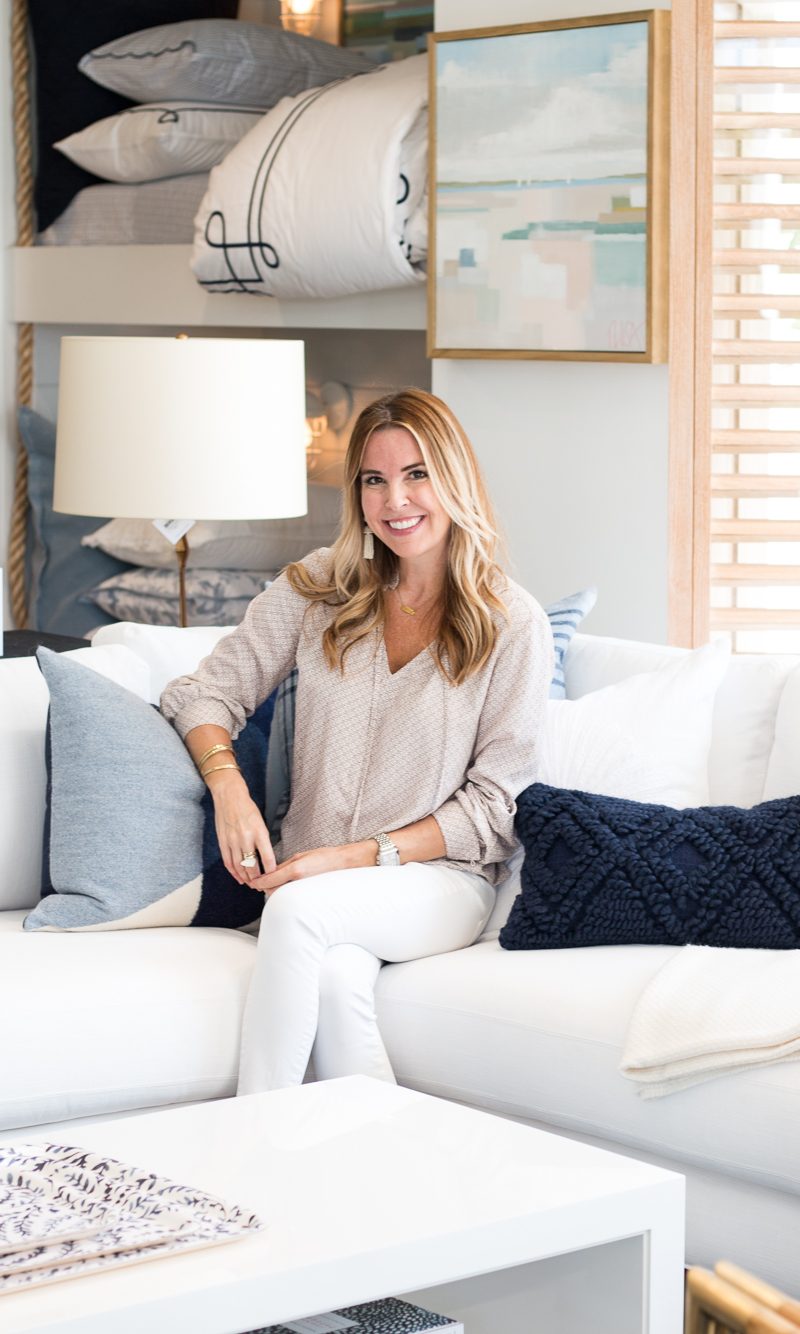 One of my favorite blouses of all time is on sale for 40% off. I reach for this all the time. It work well with light and dark jeans and I always get compliments on this.
J.CREW
LOVE this jacket . It's 20% off with code SAVEMORE.
ARE YOU FAUX REAL
I couldn't resist with the title. We have one real fiddle leaf fig tree that is doing very well. The problem is that I kill most everything else. I noticed that some of these faux trees are on sale this weekend. I have my eye on the olive tree below.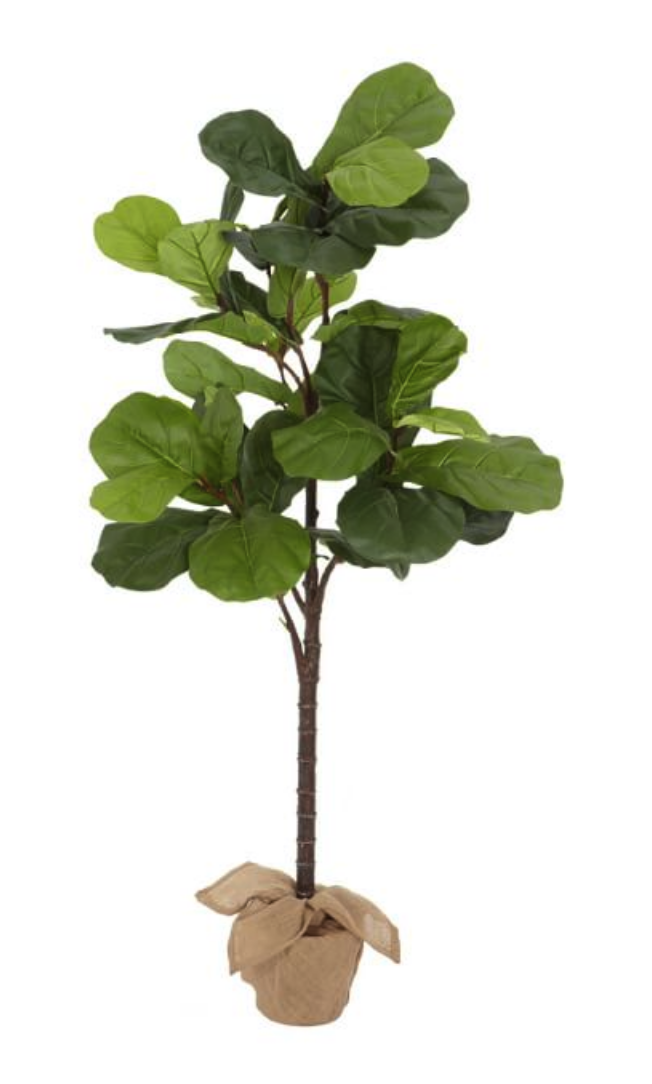 Such a great option if you don't think you can swing a real one. You do need to also buy a cute basket or pot to place it in (not digging the tiny pot it comes in) but I would hit up HomeGoods or Marshalls for something like that.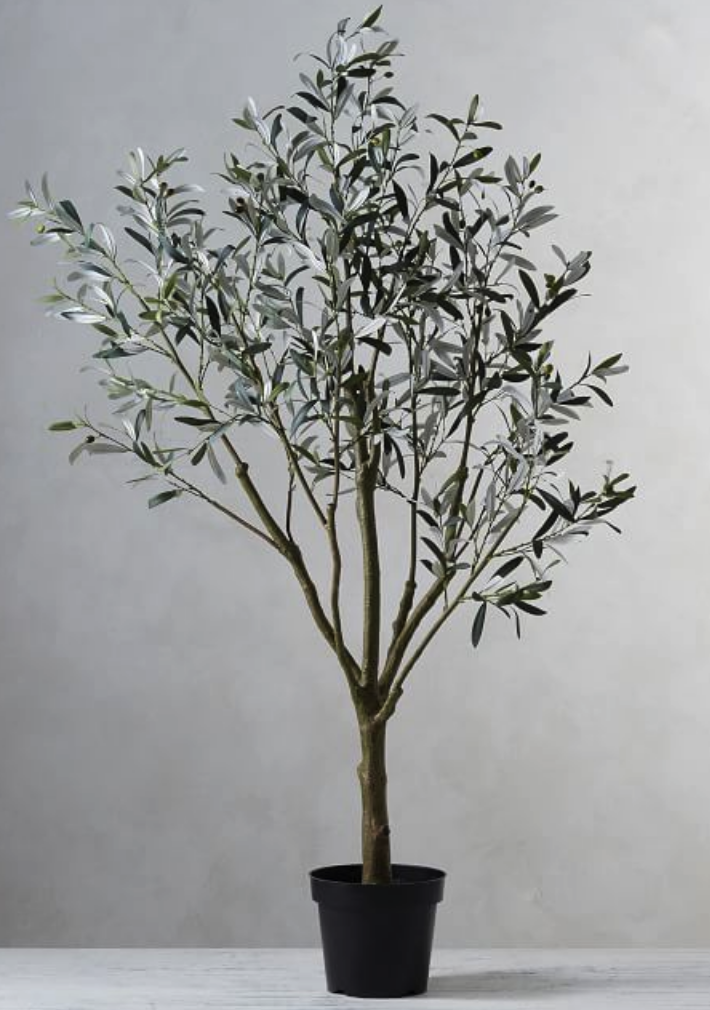 This is so pretty! Seriously considering it for our home. It's on sale and is a beautiful tree.
In my dream world I would have two of these just outside or front door. We struggle with keeping things looking great because of the direct sun during part of the day. Why are these only marked down $10???? Pottery Barn, can't you do better than that. Maybe a buy one get one. LOL.
What are you all up to today? I am on the mend but still rocking a sore throat so staying close to home. The boys are traveling for hockey today and I am so sad to miss. My son is loving every minute of it and his passion for the game is contagious.
I am hoping to feel well enough to paint my daughter's barn door. She can't wait to have it hung up for her bathroom so I better pick up the pace around here.
Make it a great weekend, friends. xo