Hi friends!!! First and foremost, a huge hug and thank you for all of your very kind comments on our new kitchen. I want to respond to each and every one of you. I am finally starting to feel better and getting caught up. Three cheers for the weekend. This week's Saturday Shopping is a good one, girls. I found some amazing sale prices. We are talking under $20 good plus Free People steals. Let's get to it.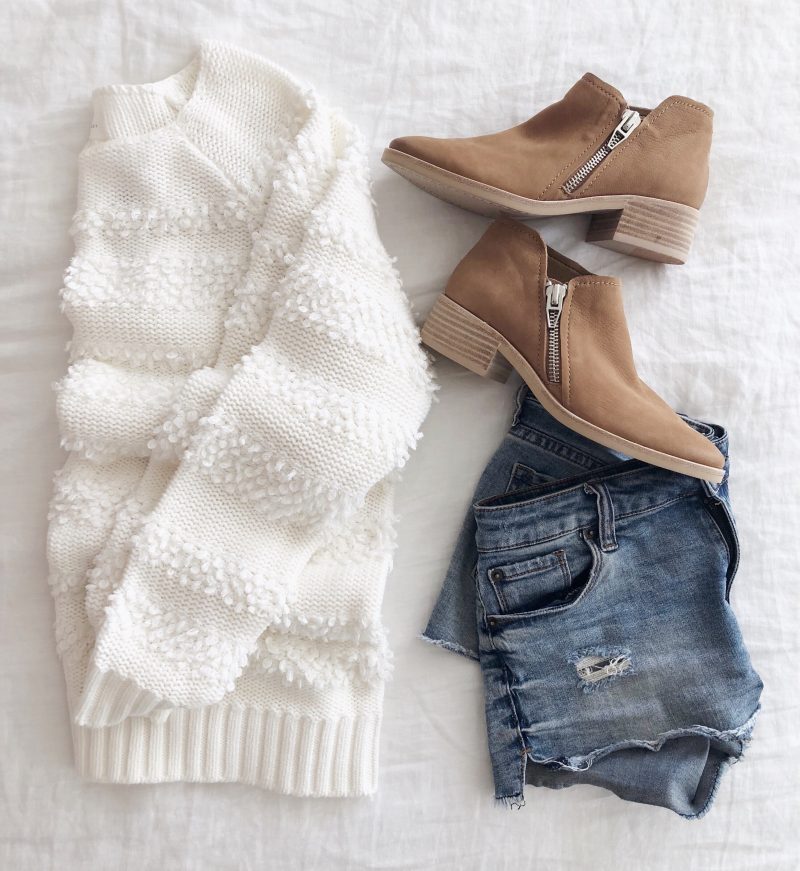 Loving this sweater. Be sure to go down a size. I bought an XS and love the way it fits. These booties are really comfortable and go with everything. Even cuter on than in a photo. Don't forget these shorts are 40% off. I like them so much I have two pairs. But let's keep that between us.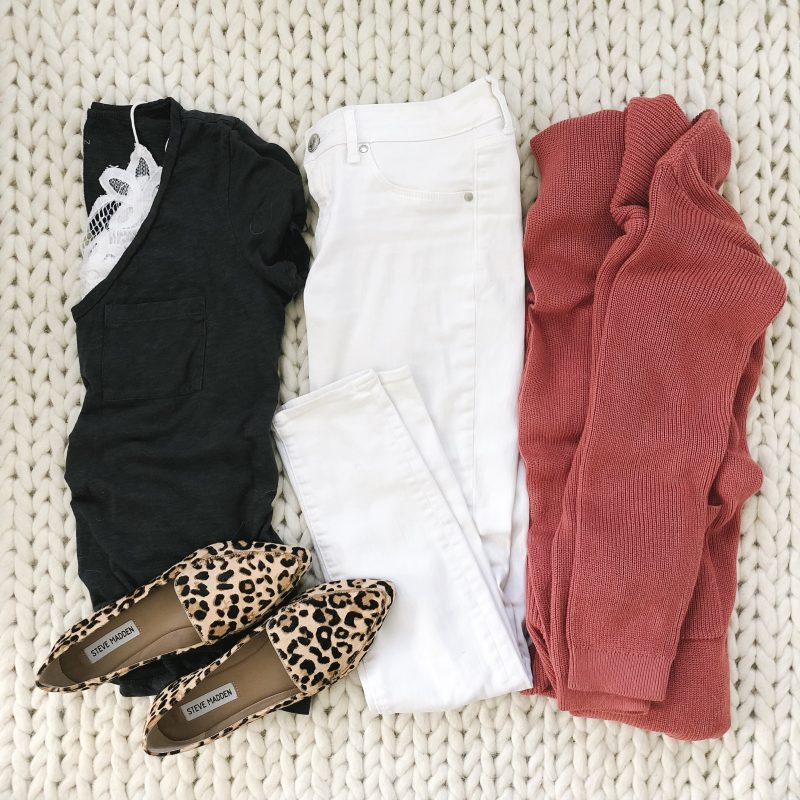 tee | lace bralette | jeans | sweater | loafers
I just realized this t-shirt looks black in this photo. It's actually a deep gray in real life. I wear it all the time with this bralette. Paired with white jeans and a light-weight cardigan, it's a good transition to Fall look. My loafers finally arrived and I LOVE them. Two thumbs up without a doubt. They look great on the foot and are very comfortable. They almost feel like slippers. I found them to be very true to size.
WHITE YEAR-ROUND
I wear white jeans year-round. I actually think they look even better in the colder months with off-white and white sweaters. Such a pretty combination. These jeans received excellent reviews and are 40% off. That's a great deal.
LOFT DEALS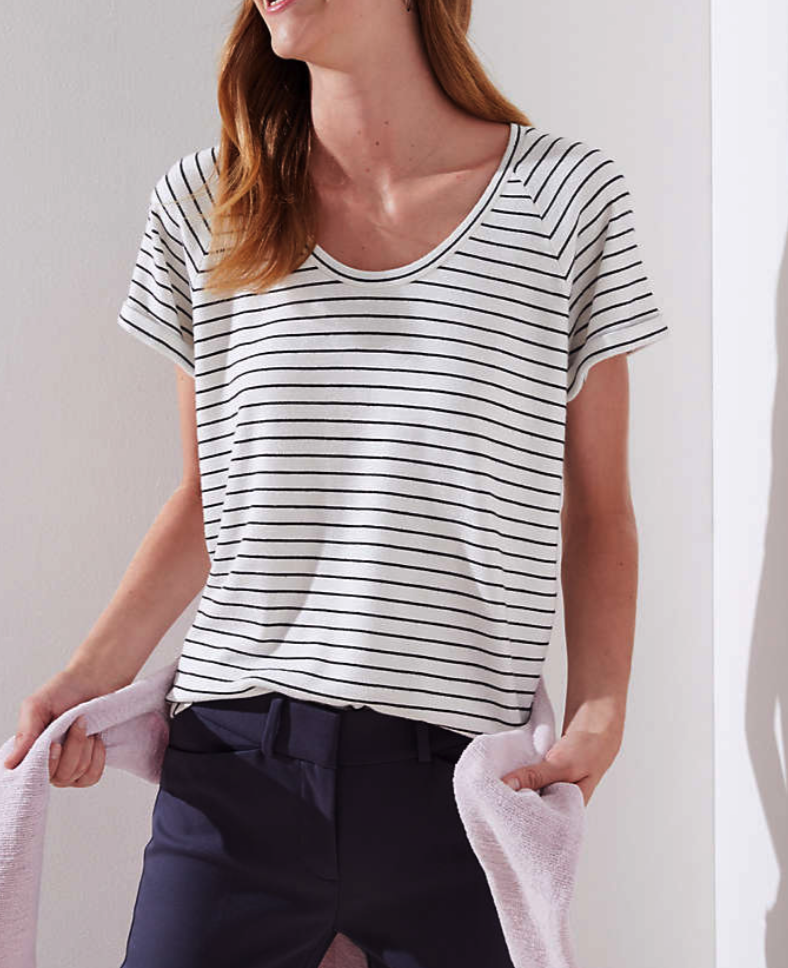 Everyone needs a basic striped tee. In fact I wore mine yesterday with white jeans and sandals. This one is an extra 40% off.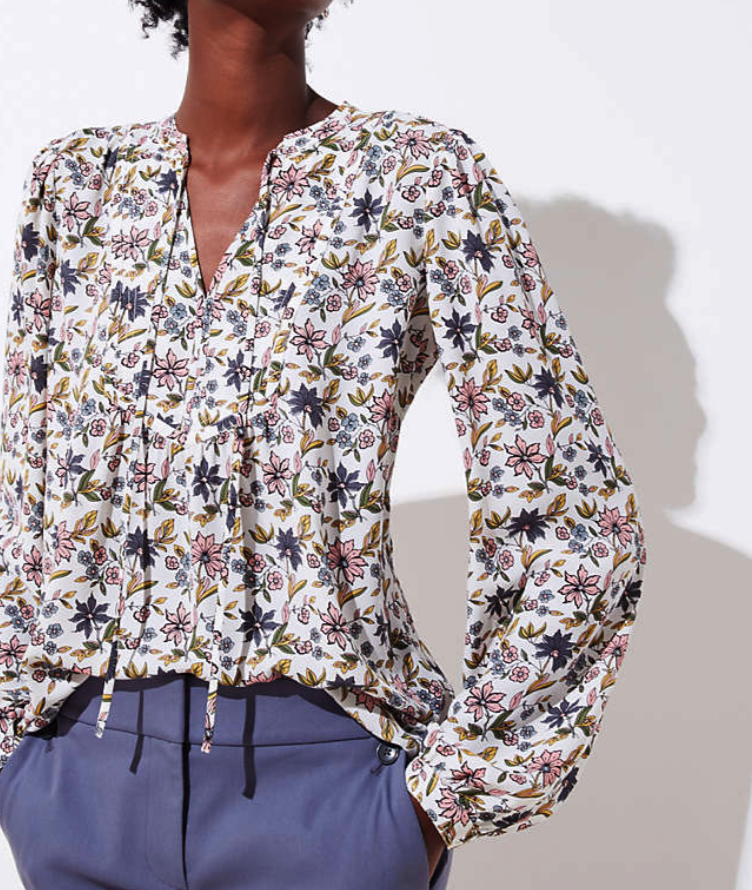 Great top for work, church, shopping or out with friends. You can dress this up with a pair of pants or keep it casual with jeans.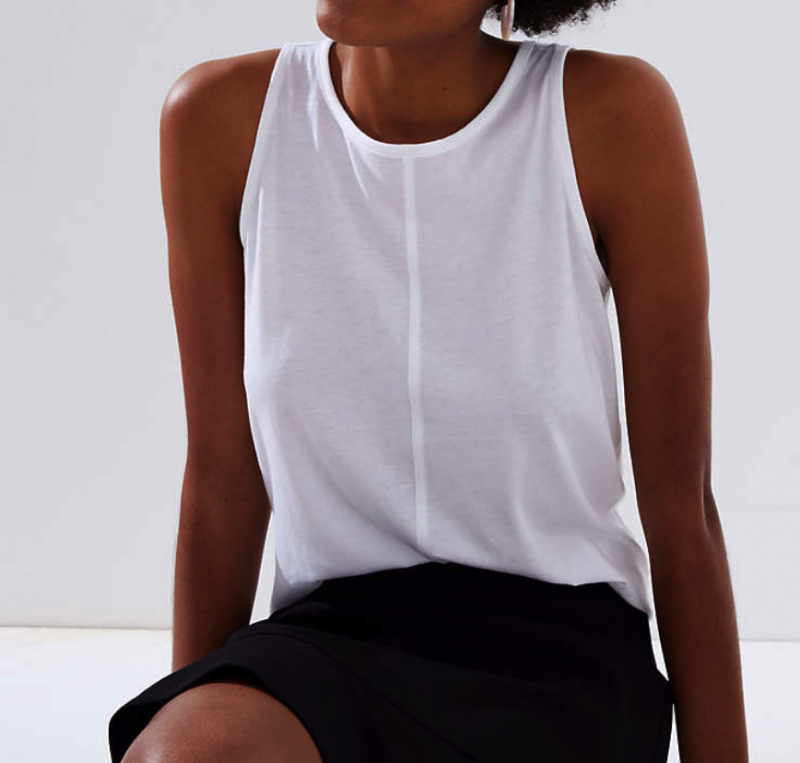 Are you ready for this?! This tank . . . $6. Yep. And it comes in other colors. Flattering cut with excellent reviews.
Marked down to $18, this ruffled t-shirt is a fun basic. With or without a necklace it's a cute look. See it below with the skirt.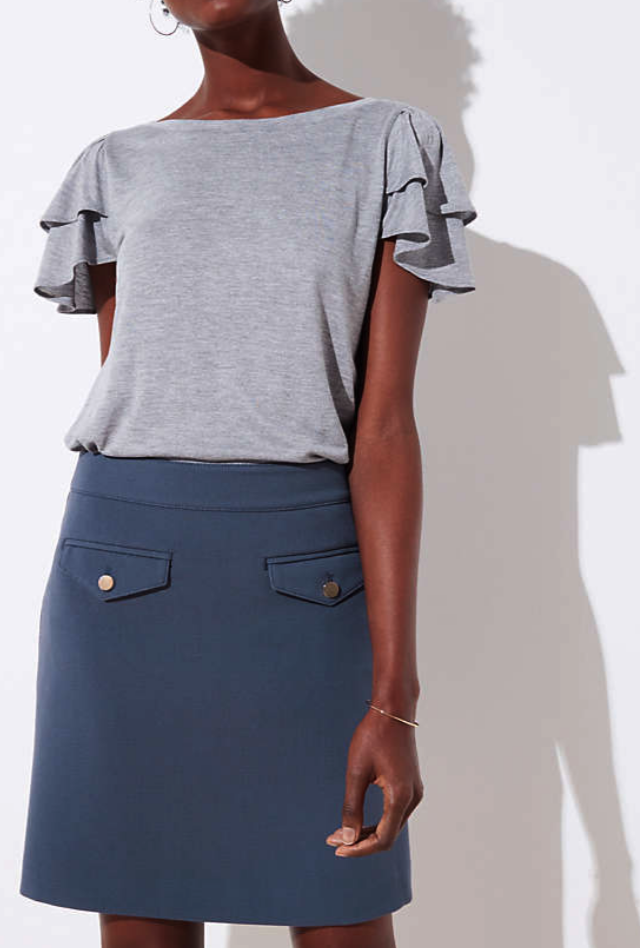 Such a pretty skirt for Fall. It is currently marked down to $40 with really good reviews. The pocket detail and buttons are so cute.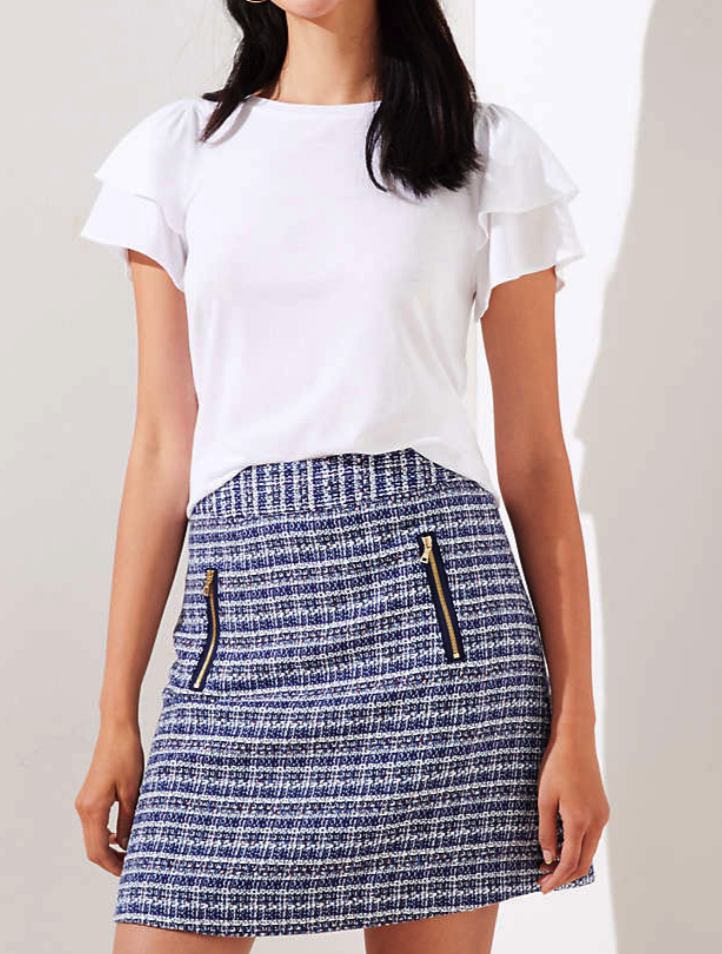 This skirt gets excellent reviews. And because of the texture and weight it's great for Fall. Would be so cute with OTK boots. 
ANTHROPOLOGIE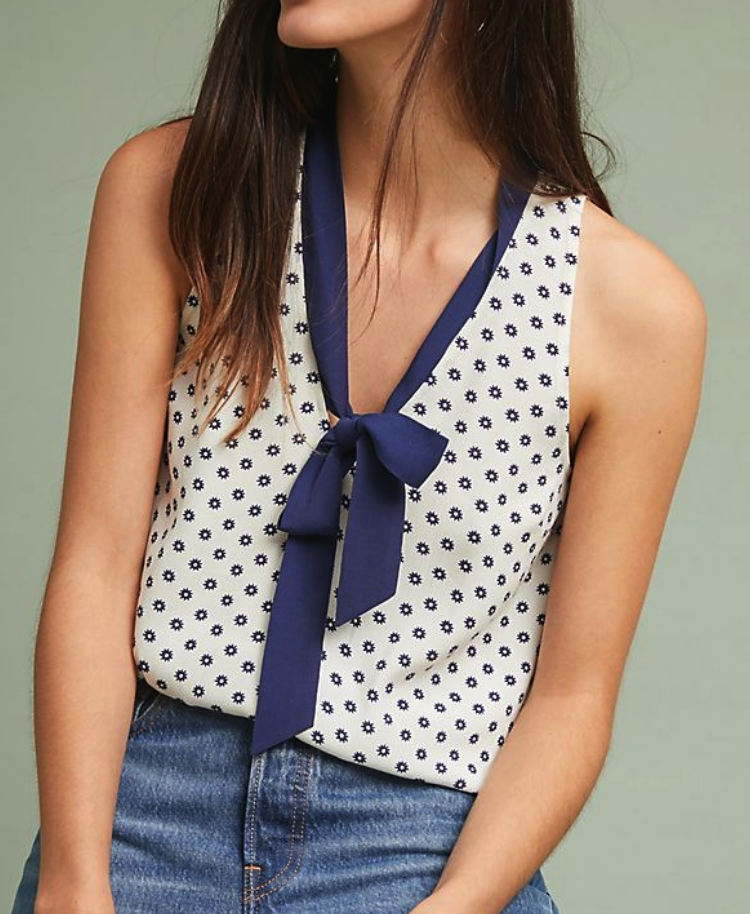 I searched Anthro high and low and to be honest I am not impressed with the sale section right now. But this top is ADORABLE. Just the right amount of preppy and pretty.
FREE PEOPLE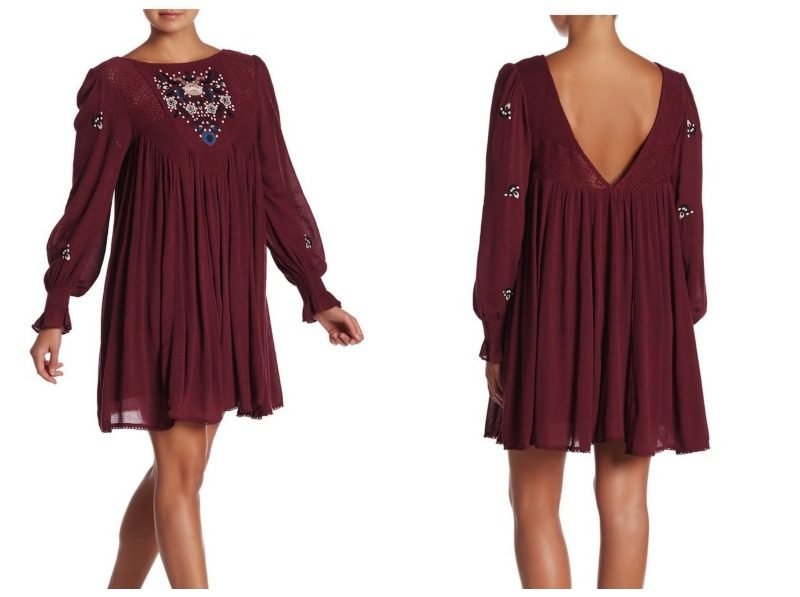 The second I saw this dress I texted one of my Free People loving girlfriends and said, "Um.. . we need this dress!" She agreed. This dress is so adorable. It also comes in black. The hard part is deciding which color to get. And the awesome part is that it's 46% off. Bam. Look at the beautiful lace on the back, too. A good dress. A very good dress.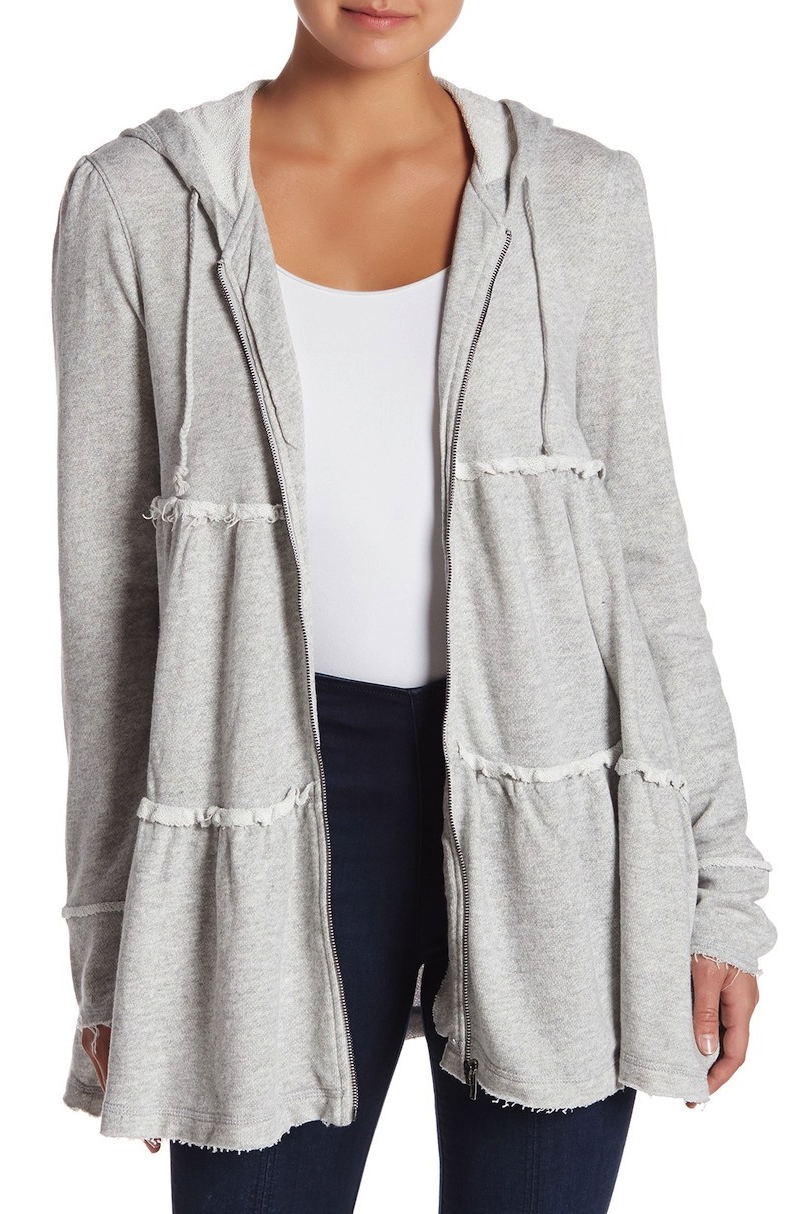 Cozy, feminine and cute. Winning combination. Plus it is 50% off. Your carpool wardrobe just got an upgrade.
Do you all remember this tank? I have it in a handful of colors and it remains an all-time favorite. The cut is so flattering and they have held up so well. This one is now $10. Yep, that's right. Your welcome. Snatch it up before it's gone. The wine color is gorgeous for this time of the year.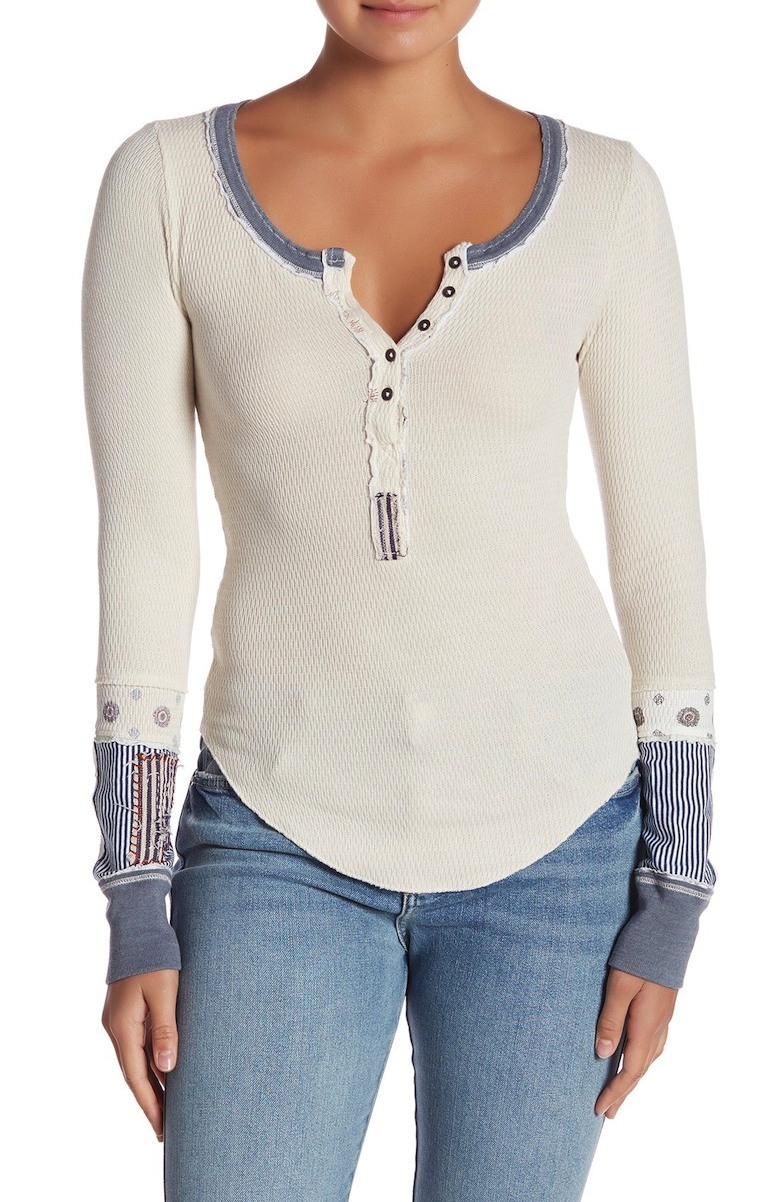 This darling henley is so cute in person. Love all of the detail and a darling top for Fall. It's now under $40!
POTTERY BARN & FRIENDS
Thought you would like to know that Pottery Barn and all of their sister brands are offering their Premier Savings Event. You will get 20% off (and free shipping) one item. Plus many things have been marked off up to 70%.
This blue rug is really pretty and a great price today. It's great on it's own or layered over another neutral rug.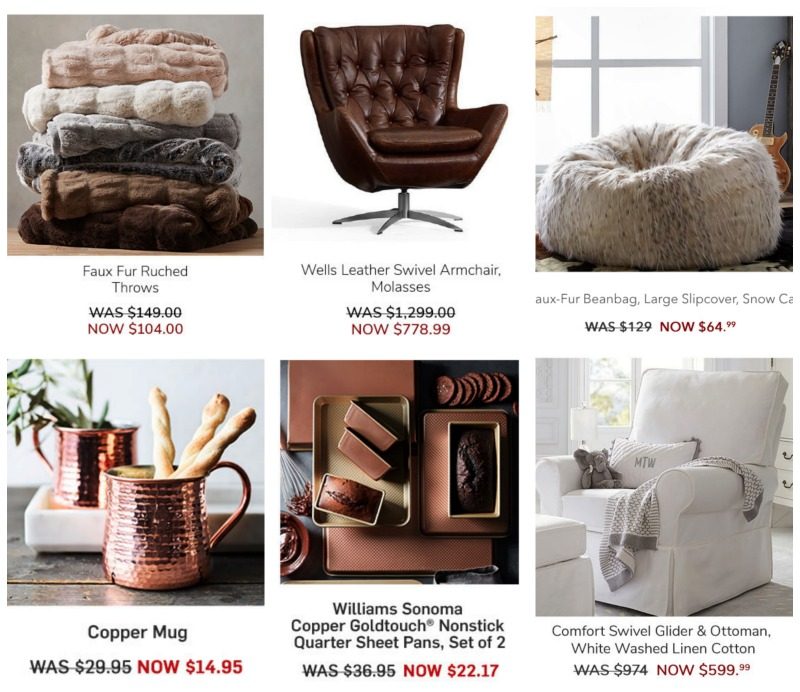 throw | chair | bean bag | mugs | copper pans | white chair
These prices are so good. Wishing we had purchased my daughter's bean bag slipcover for this price. This is just a sample, but you can see the discounts are significant. Especially those throws. What a beautiful gift that would make. Keep that in mind for the upcoming holidays. I might actually treat myself to the set of copper pans. Those are gorgeous and I currently only have one cookie sheet.
If you are looking for a Halloween Costume for your little one, these costumes are marked down significantly and just for today. It's worth taking a peek.
My heart is so happy today because we are off to take part in the Walk to End Alzheimer's. Clearly a day that is near and dear to my heart. I am honored to be joined by friends and family and look forward to sharing more about it on Monday. This day is for you, Mom. We love you.
*affiliate links used