Hi friends. I took a couple of days off from the blog to focus on family and my mom. But I'm thrilled to be back with you today and sharing some really fun finds. Saturday Shopping is all about great sales as well as a few cozy pieces I've been living in lately.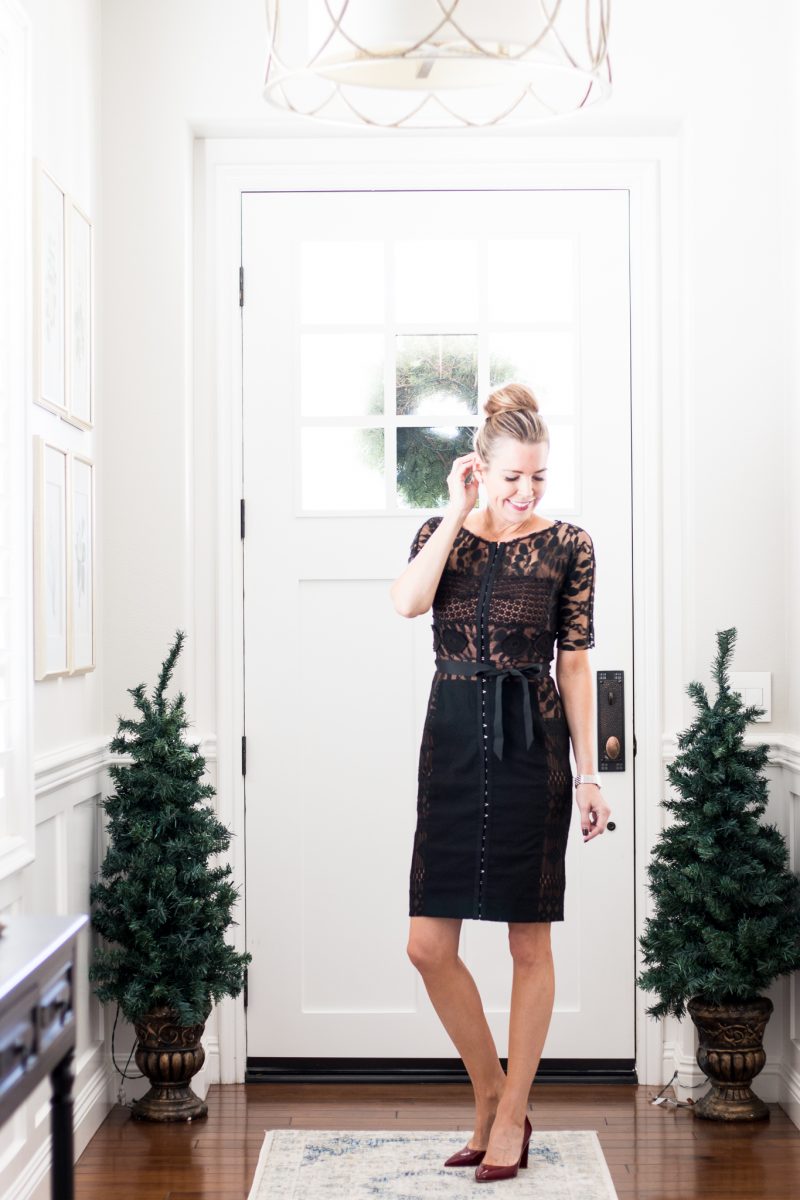 Just a heads up that this classic black dress is 30% off. If you order now you can still have it arrive by Christmas Eve. This particular dress comes in three colors. I also spotted this one which is similar. These merlot colored heels are on sale and such a pretty shoe.
ANTHRO SALE
everyday tee $48.00 $17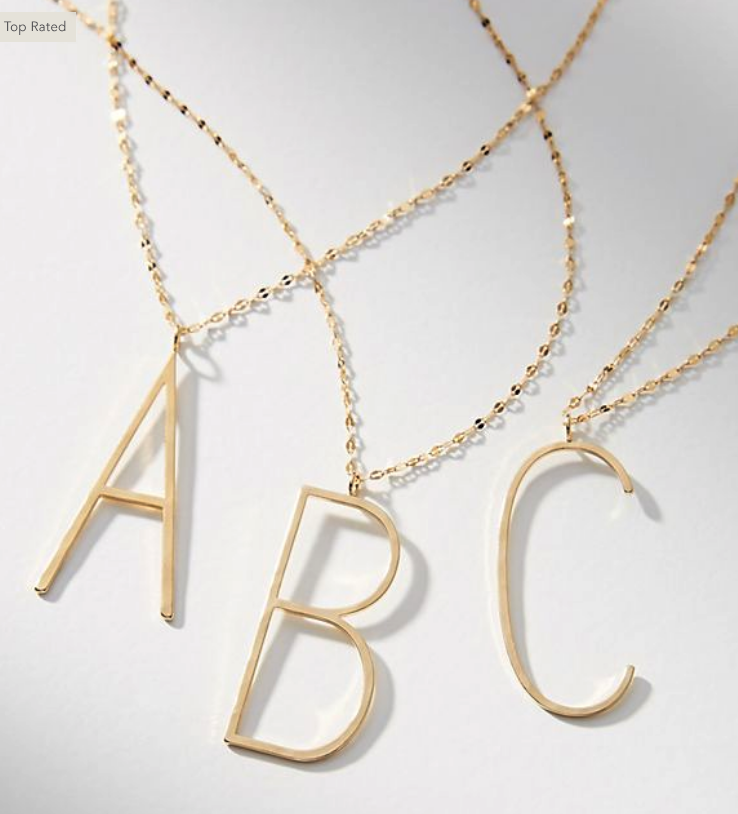 monogram pendant $38.00 $15
Such a great gift idea and now these pendants are only $15. Love that!!! You can check out the rest of the Anthro sale here.
LOUNGING AROUND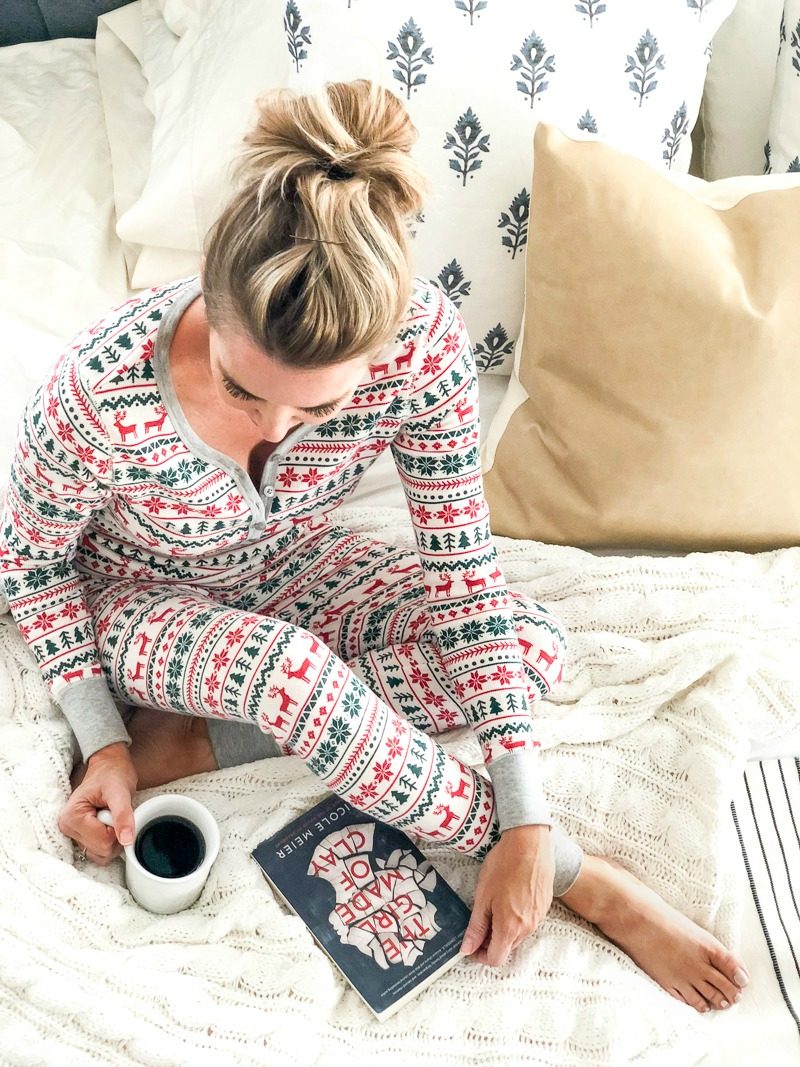 Remember these cute pie pajamas? I will be taking them to the mountains with me. They come in a few prints and are so comfy. We are doing a lot of lounging around at night. Hallmark movies and board games. We've said no to more outings this year and yes to just being together.
I adore this striped cardigan. While it sold out really quickly, I saw that there is another one available in really pretty colors.
COZY CARDIGANS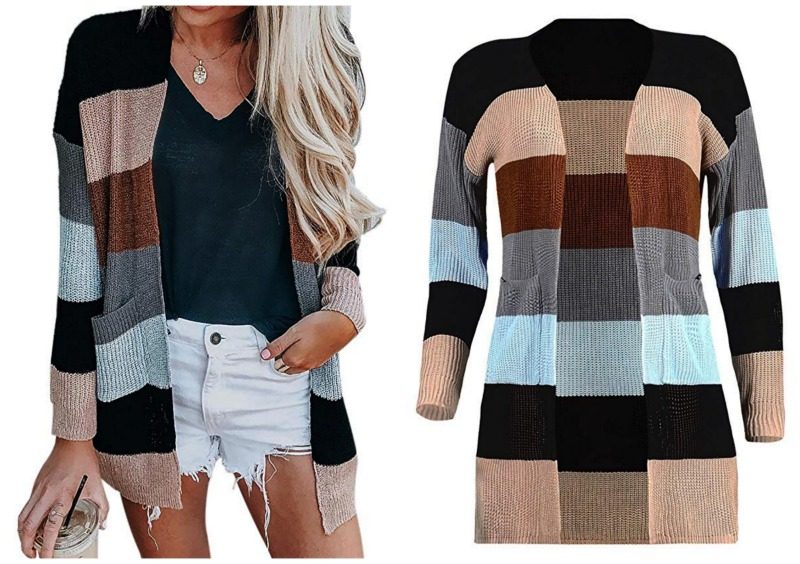 This version is still available and gets great reviews. Plus it is only $27. This continues to be one of my favorite cardigans. There is something about the colors that I just love.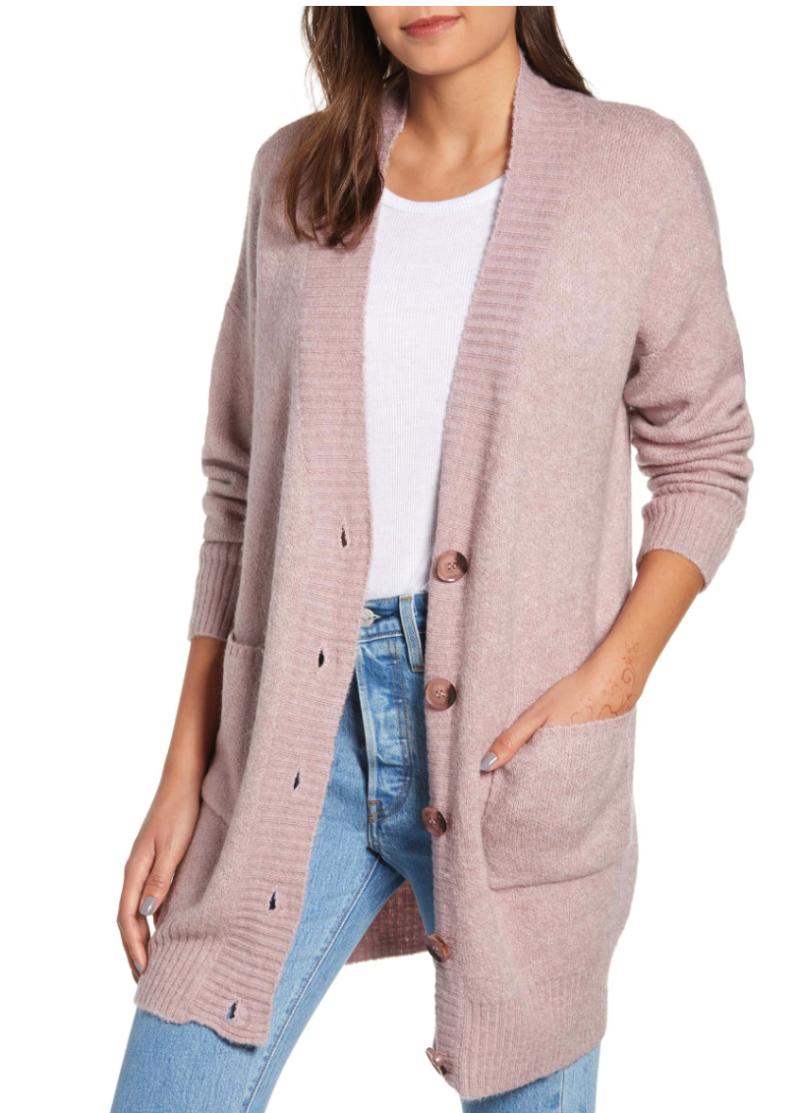 Do you remember this cardigan? It's crazy soft and I ended up ordering it in this pretty color. It also comes in gray.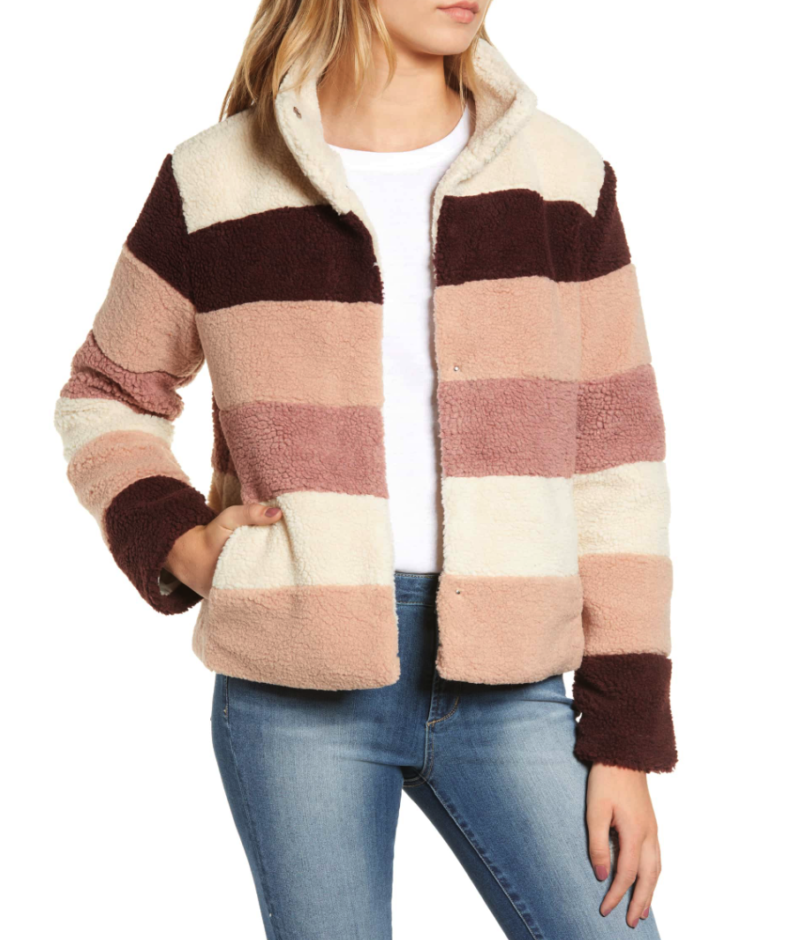 I also thought this jacket was adorable. So cozy and soft. Of course the stripes make it special. It's now 40% off. 
GAME-CHANGER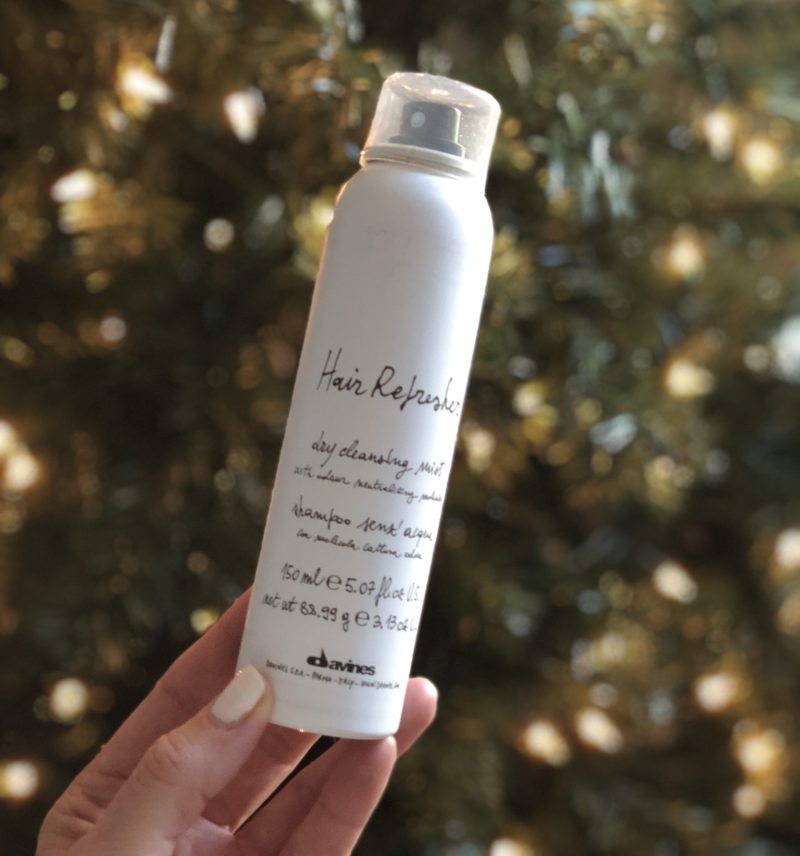 The last time I had my hair done, they suggested this dry shampoo. I LOVE it. I have been using it over a month. If I use this, I can go a good four days in between washes. It's awesome. And on day four, my top knot looks so fluffy and cute . . . and clean. Highly recommend.
SO CUTE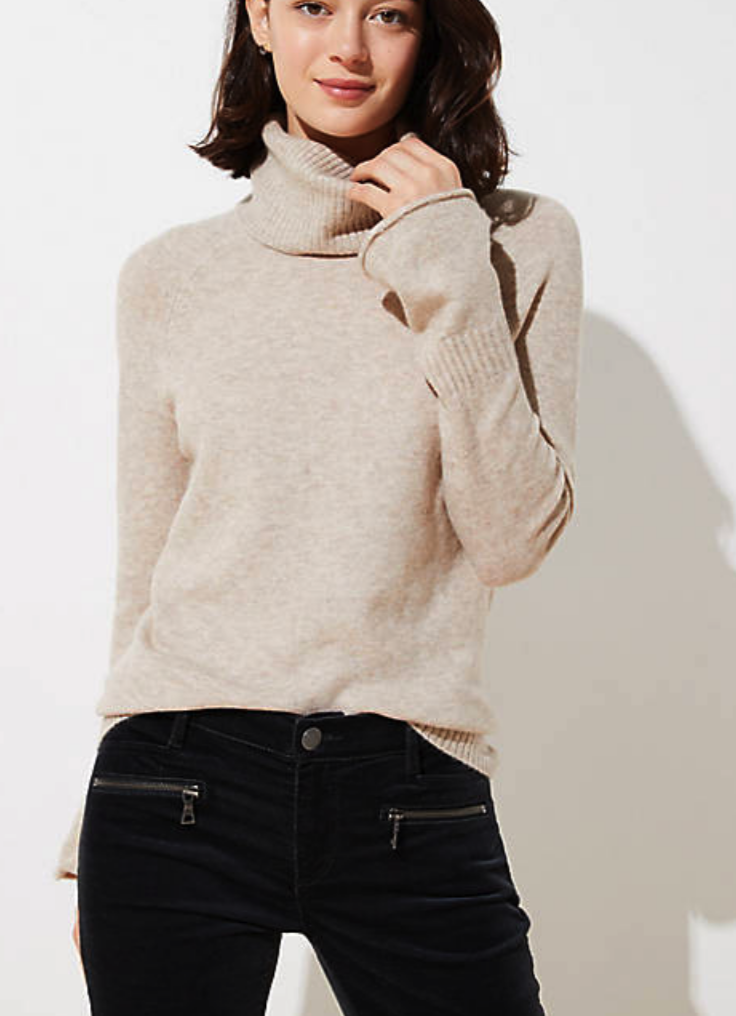 Can we talk about this sweater?! So crazy cute. I love everything about this cut. And it's 40% off.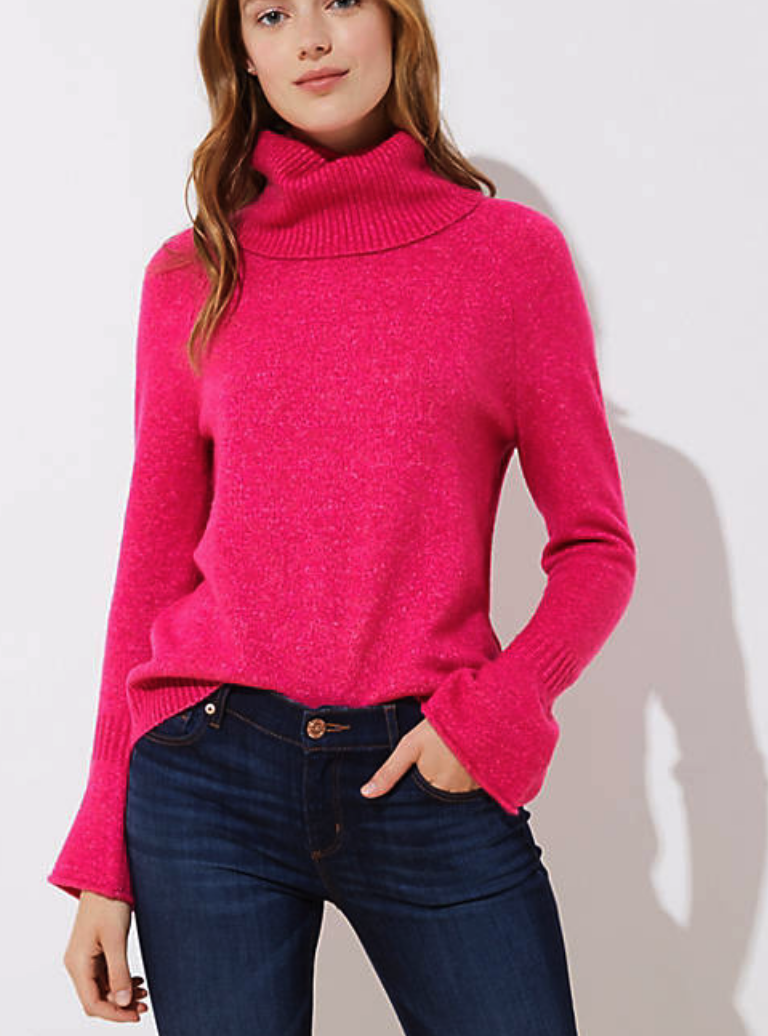 It comes in this amazing fuchsia color, too. So gorgeous.
WINTER WHITE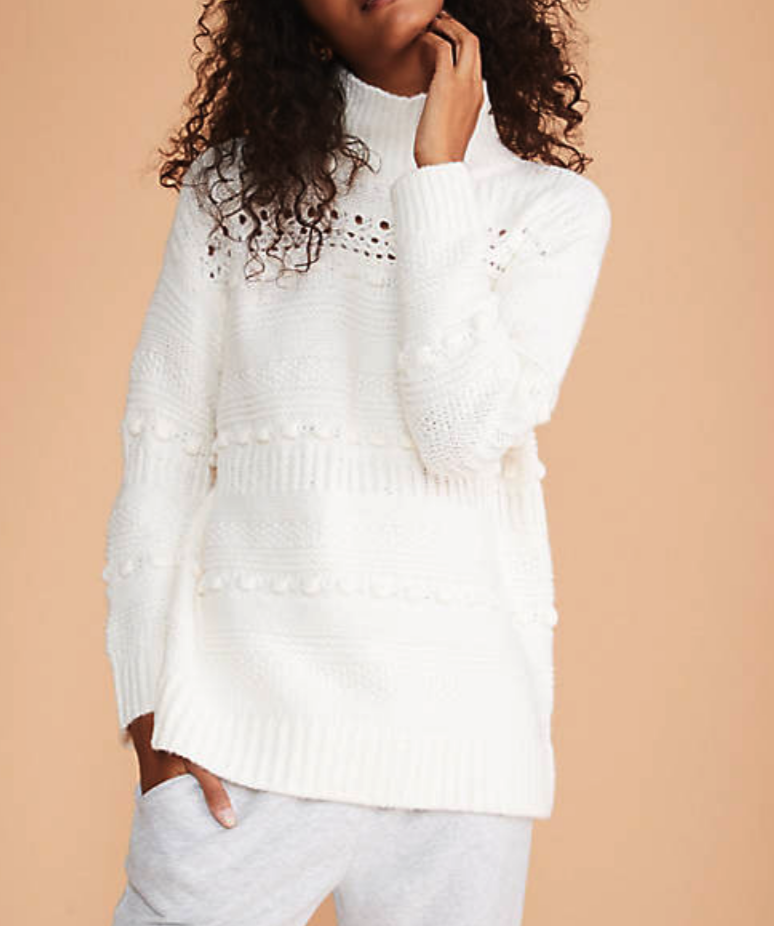 Lou & Grey is a favorite of mine. This sweater receives fantastic reviews and is 40% off. Great deal and so cozy.
BUNDLE UP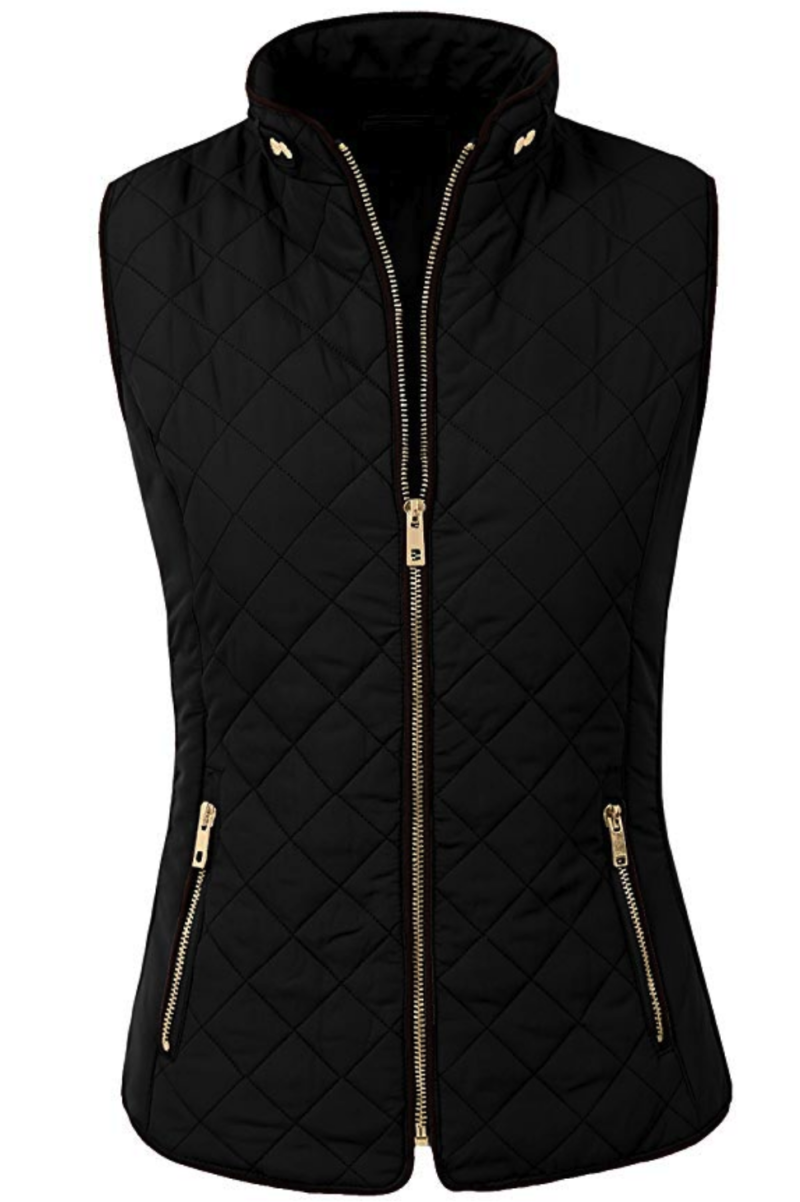 I've been scouring online for great layering pieces for cold weather. This vest is soooooo dang cute and comes in one million colors. I ordered it in black. The price is amazing and I love the gold detailing. It's only $23!!!! Yes!!!!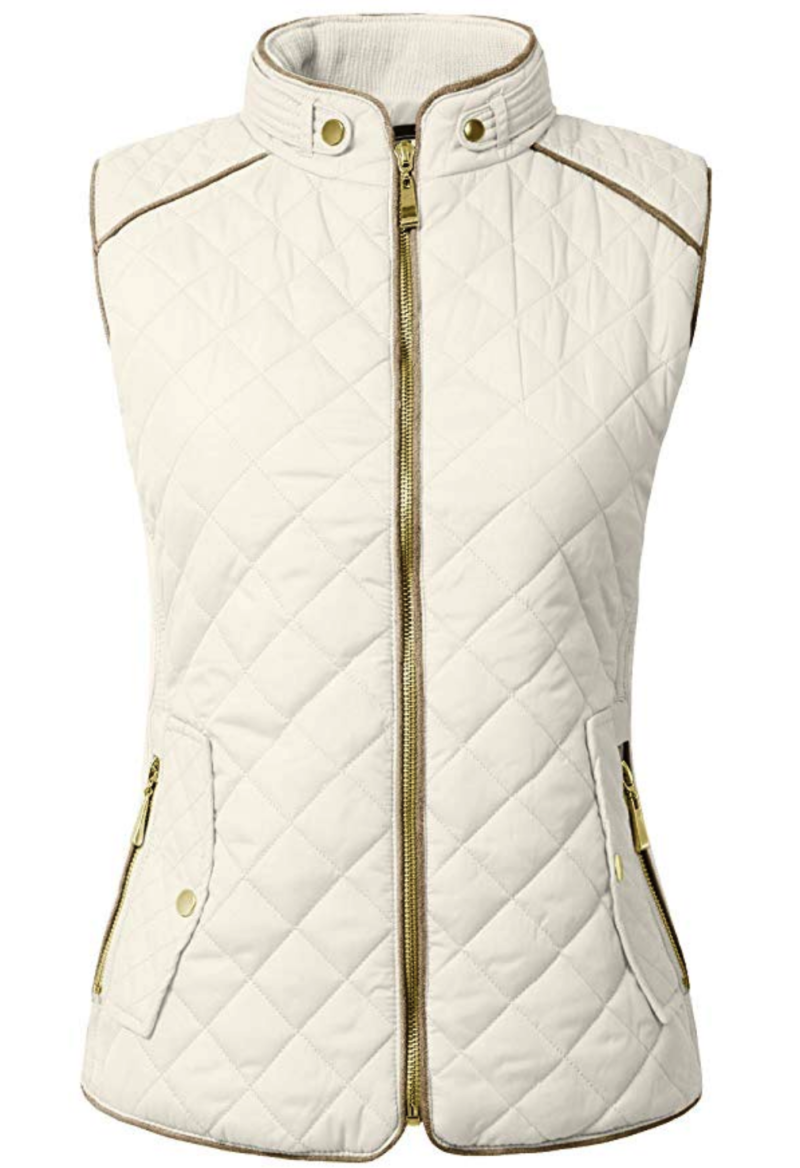 I love it in the white, too. There is a version that also has a faux fur hood.
This packable jacket receives excellent reviews, isn't too bulky and is a great price.
IF YOU NEED ME . . .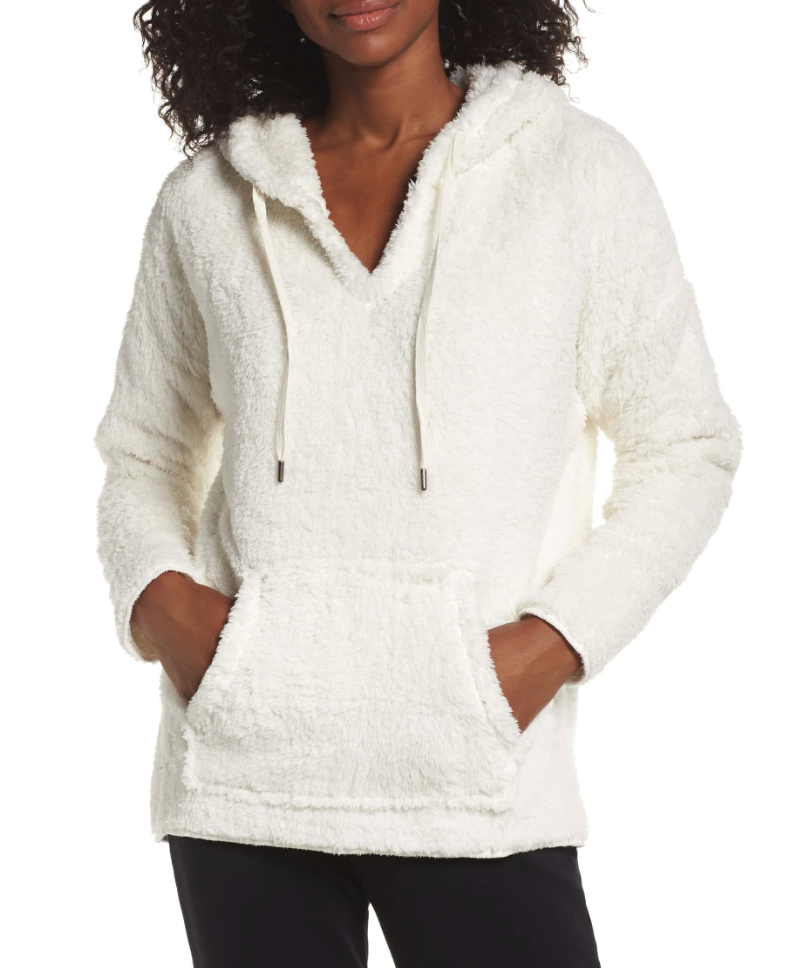 Last but not least, if you need me I will be in this all day long. We have a mountain sized to-do list in front of us but I am up for the challenge. Saturday, let's do this.
What's on your agenda? Are you off and running? Despite the amount of tasks that lie ahead, I am determined to take one at a time and not multi-task. I am learning to be in the present moment with each thing we do. It's a practice and I am far from perfect when it comes to being in the moment . . . but I am making progress. Slowly.
Have a wonderful weekend, friends.