Happy Saturday! Coming in a little bit late today because we were up and out so early today. We are finally home this weekend and it feels fantastic. I'm definitely feeling lazy and embracing it. Sharing some great finds and sales for this week's Saturday Shopping.
PAJAMA GAME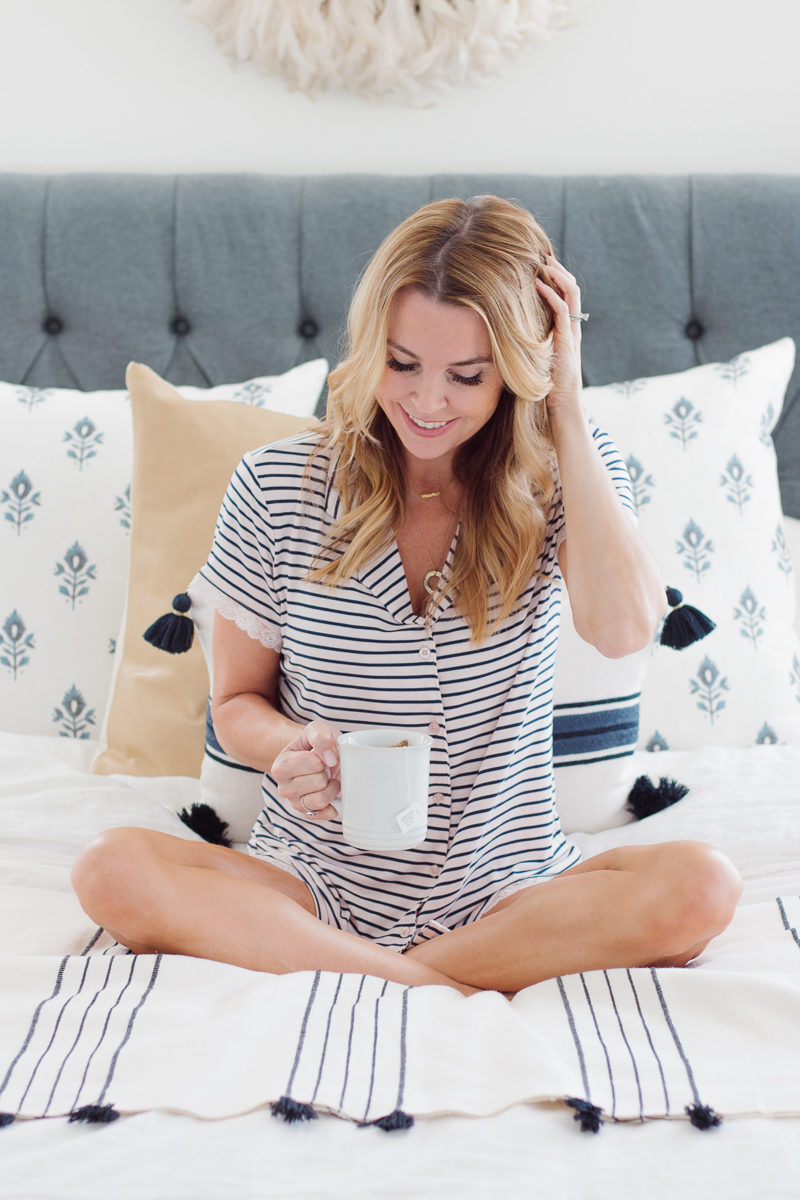 I think it's safe to say my mood dictates my fashion choices and because I am crazy tired, pajamas it is! Do you have these? Incredible. They have the best reviews and without question that are the softest pajamas ever. They come in a few different patterns, but stripes always win me over. These are also awesome to give as a gift. I am wearing an XS.
If you are looking for an upholstered bed, this one is similar to ours and receives wonderful reviews.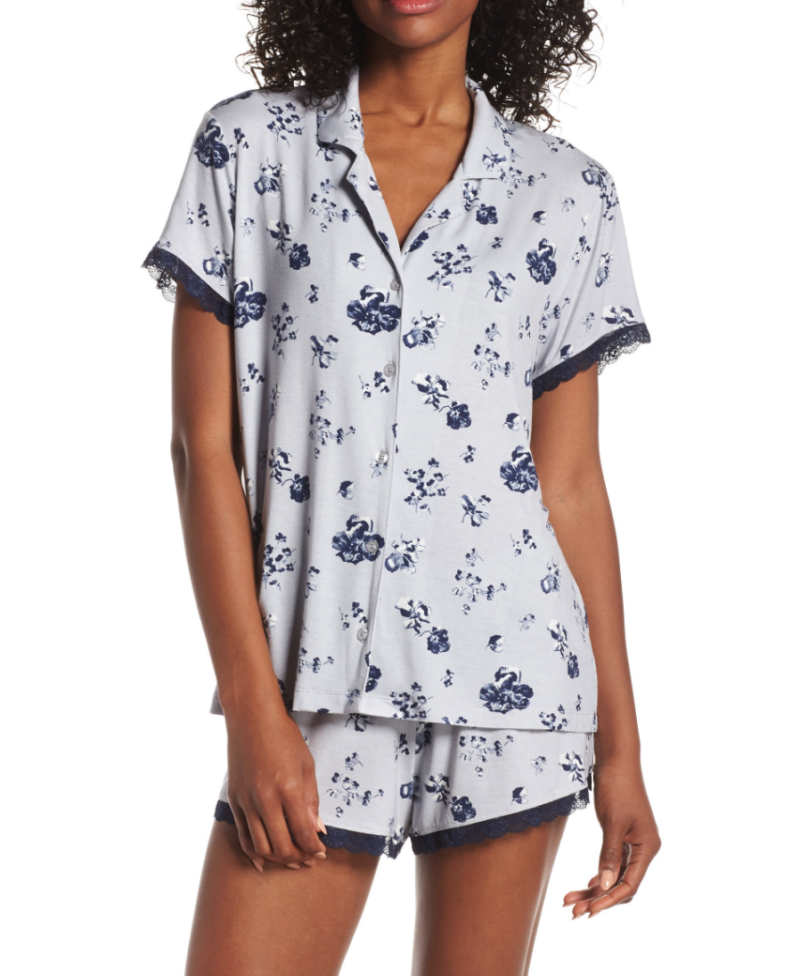 These pajamas also come in this really cute floral print. I've really never felt anything so soft.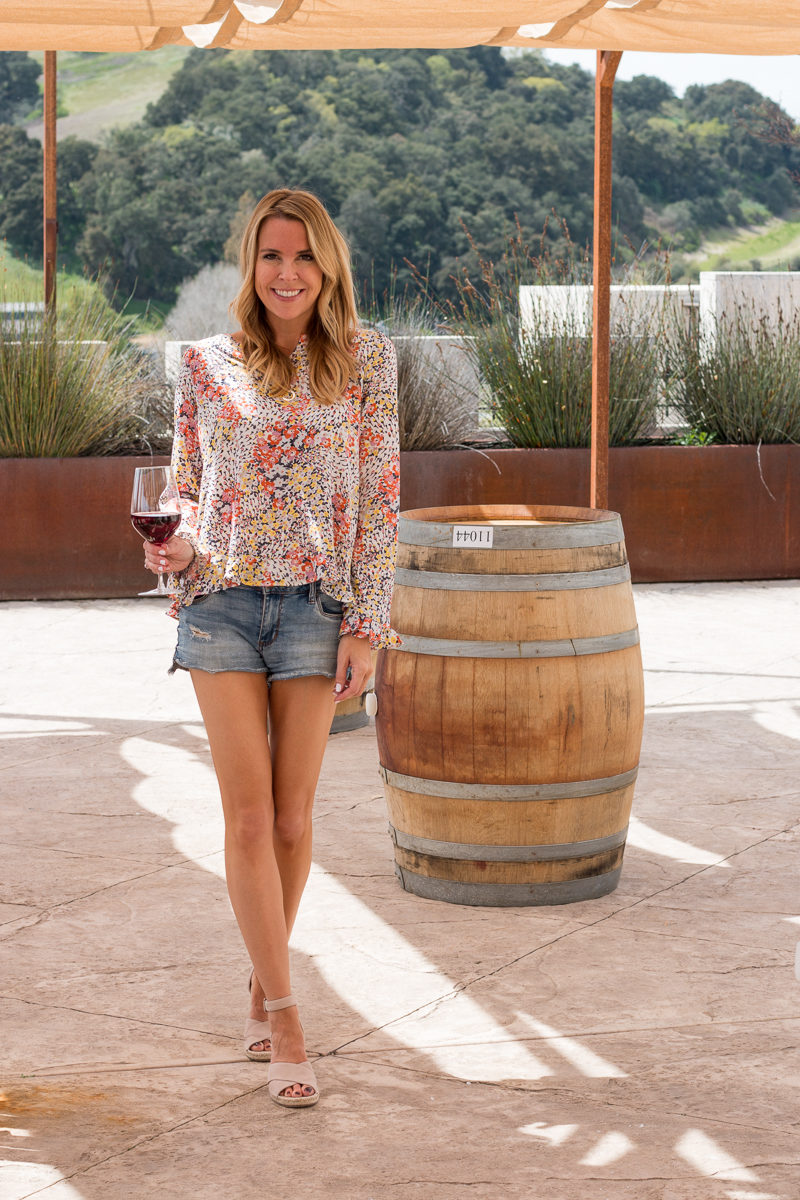 top | similar shorts | sandals
One of my favorite tops has been restocked! Girls this is such a good one. It's comfy to wear, had great colors, and I always receive compliments on it. Plus it's 50% off. Win-win. My exact shorts sold out but the same brand carries this cute pair and they are currently being price-matched.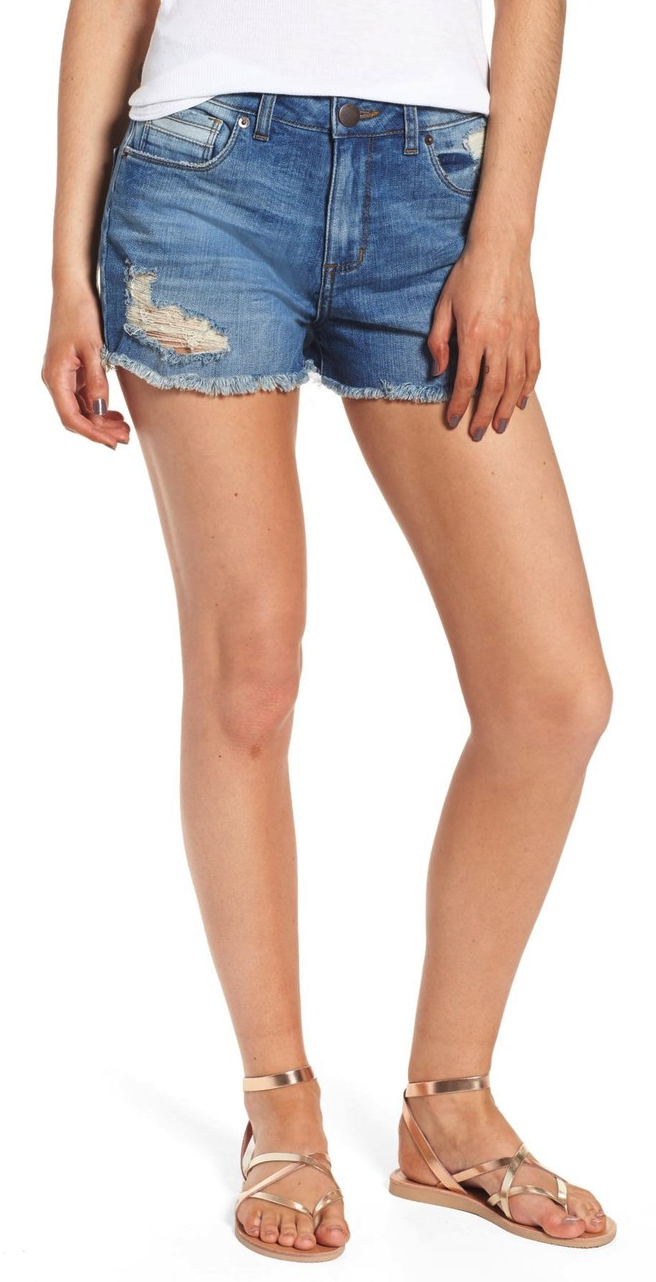 Total score!!! The STS Blue denim shorts are now under $30!!!! Just found them this morning. The sizes will most likely go quickly on these.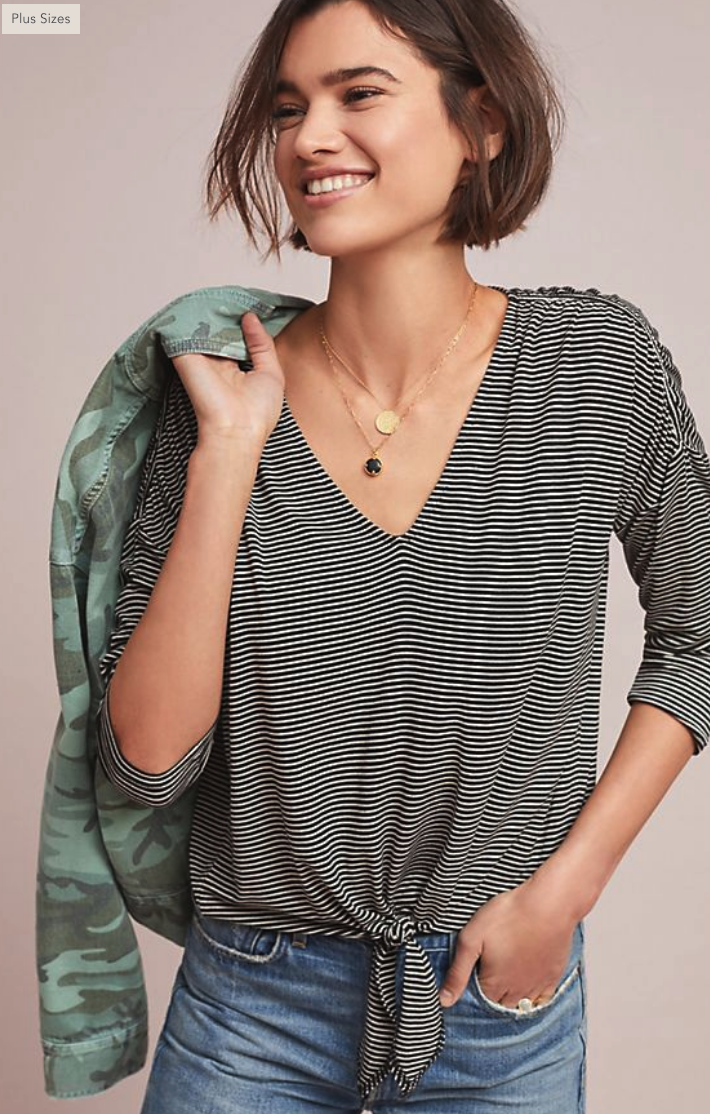 Yes to this top!!! The tie and the sleeve detail. Plus it is an extra 25% off the sale price. It comes in four other colors.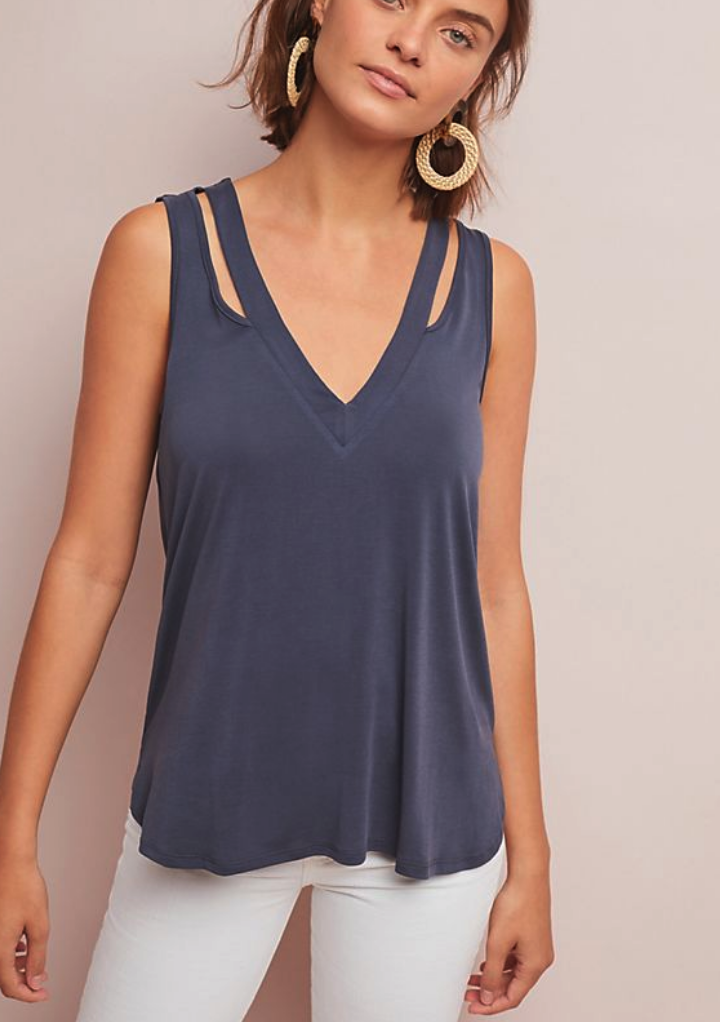 So feminine and pretty. And 50% off! Love the back on this tank top.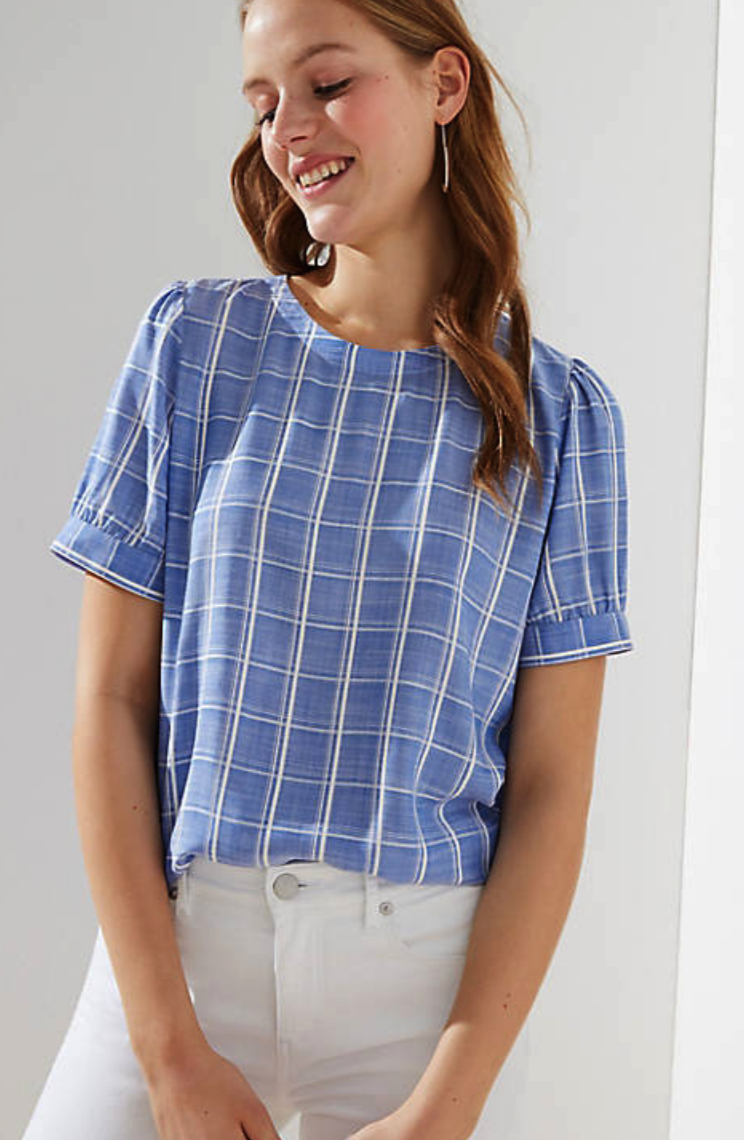 Yes to this!!! Such a beautiful top for summer. I can see this with white jeans or shorts. This would also look great with navy.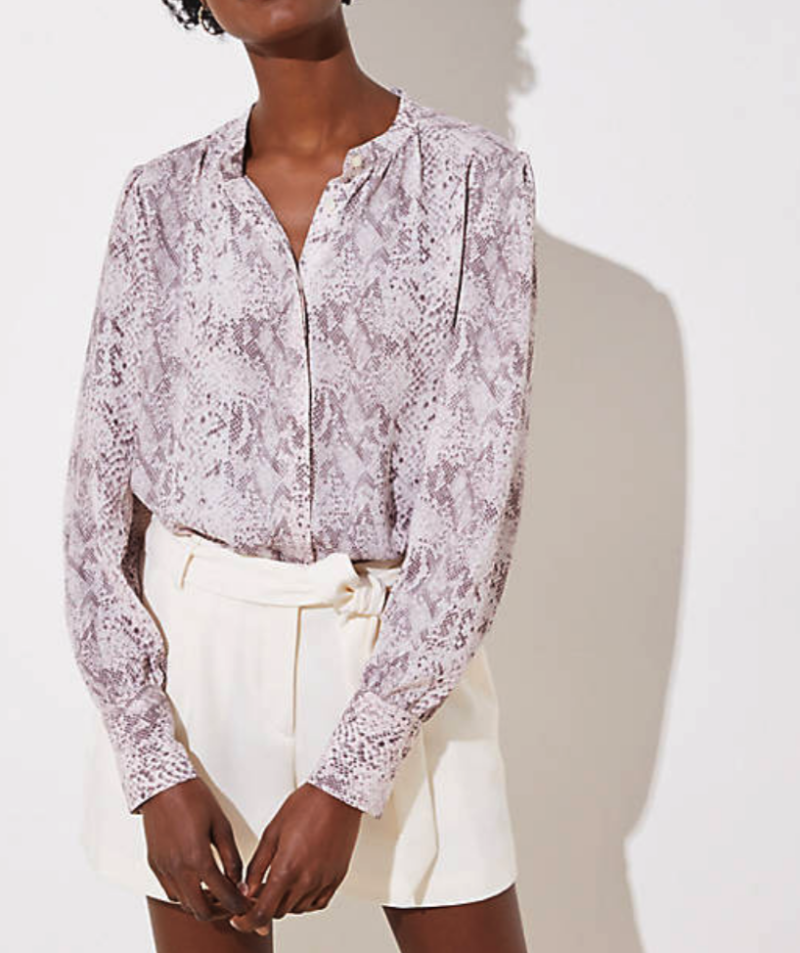 This is another blouse that never goes out of style. I have a similar one that is a great standby for when I don't know what to wear. Also 50% off.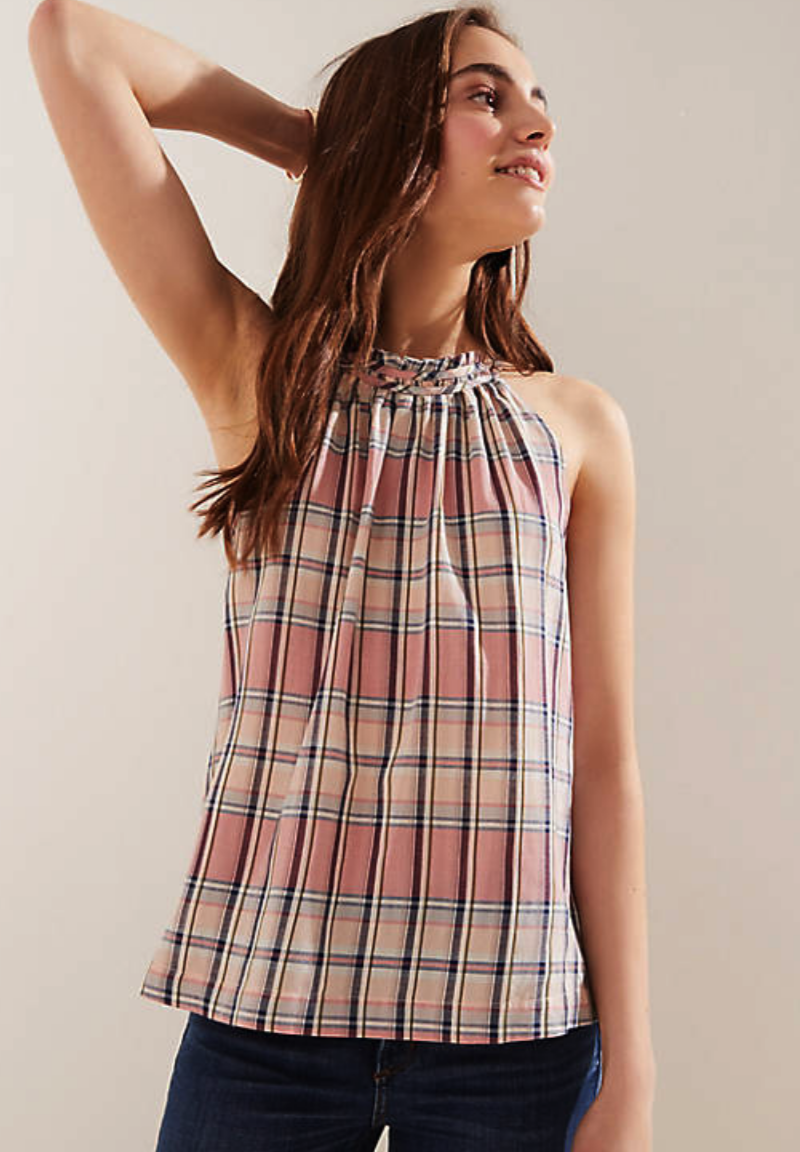 Summer plaid!!! This is darling. I would love to see this with white.
CUTE GIFT IDEA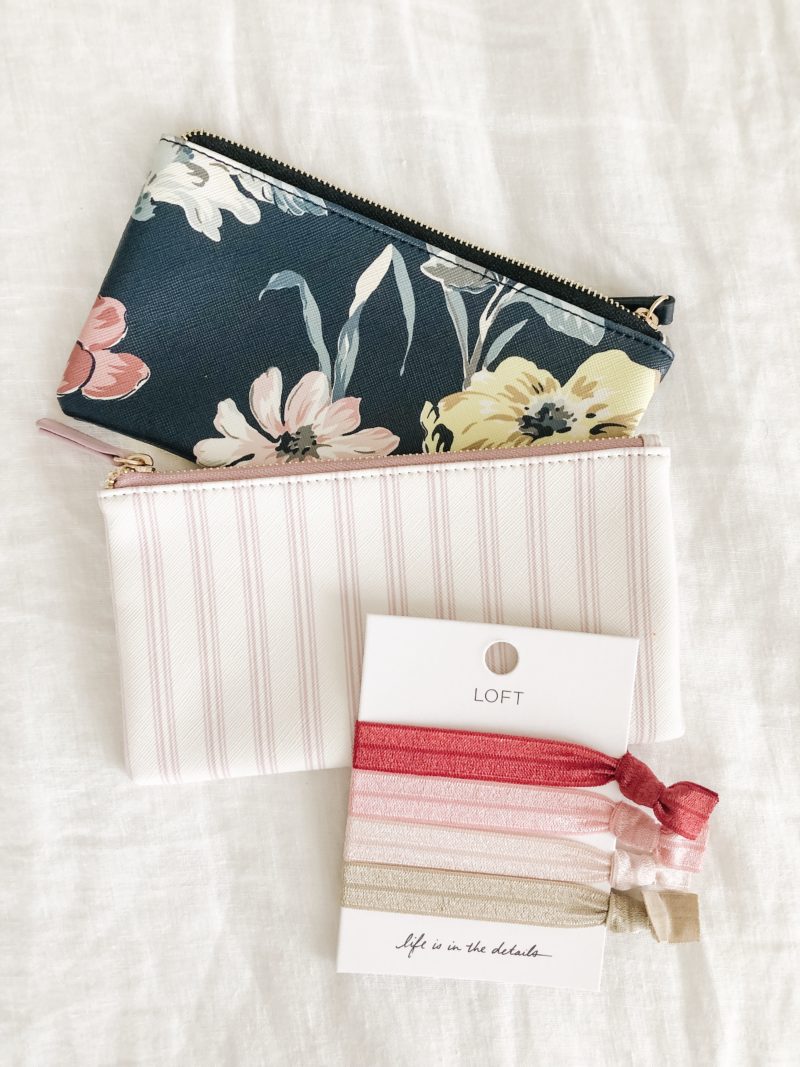 Ok, ladies! Stumbled upon these darling bags when shopping with my daughter. So cute I bought two plus the hair ties. The bags are 50% off right now. They are actually sunglass cases with a really soft lining to prevent scratches. Of course you could use them for anything. I love these for keeping my lip gloss and lip liner in and can easily toss into whichever handbag I am carrying. Also great for travel.
I think two of these and the hair ties make a great gift or you could roll with one little pouch and tuck a gift card inside for an end of the year teacher gift. You can't beat a $6 price tag.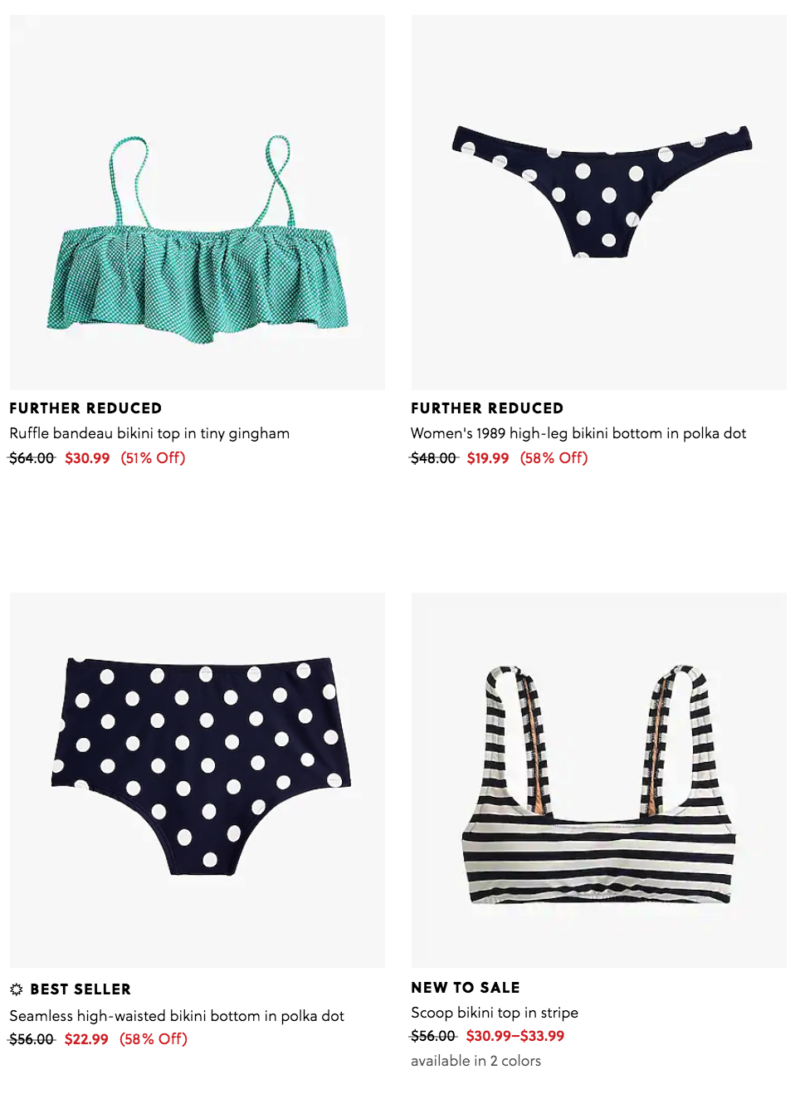 ruffled top | bottoms | high-waisted bottoms | striped top
These swim separates are so cute! And can all be mix and matched. Love the idea of the striped top with the polka dot bottoms.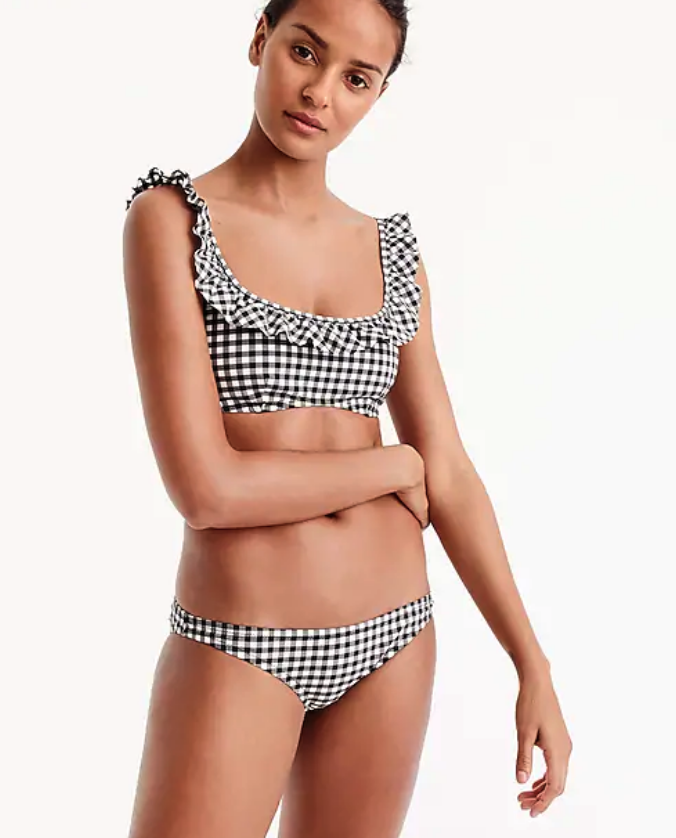 I may or may not be addicted to this bikini top. I now own it in three colors. this gingham is so cute!!! Honestly this top is the best. So comfortable and flattering. It's currently 30% off. I also love the eyelet version.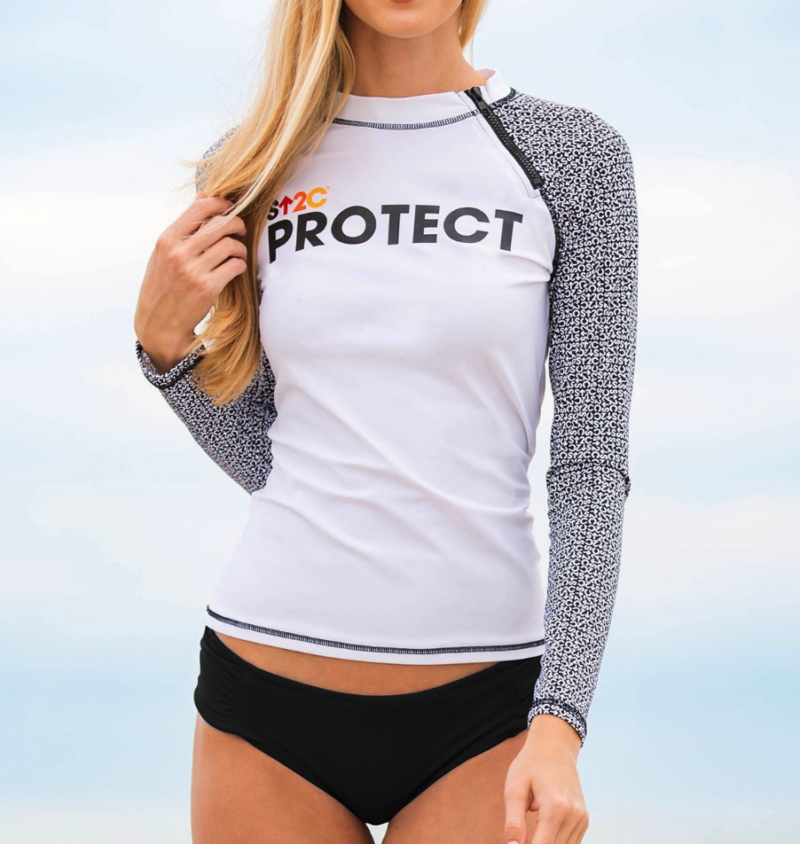 This is my all time favorite rashguard. I LOVE the way it fits and it's currently on sale. It offers 50+ UPF and proceeds benefit Stand Up to Cancer. There are so many great pieces on sale and they all offer amazing sun protection. This one is also so pretty.
The sets they have for girls are awesome.
VACATION MODE
This dress is ideal for traveling and heading to the beach or pool. I love a long cover-up. You can transition straight from the pool to go grab a casual dinner. This dress comes in a zillion colors and is now only $29.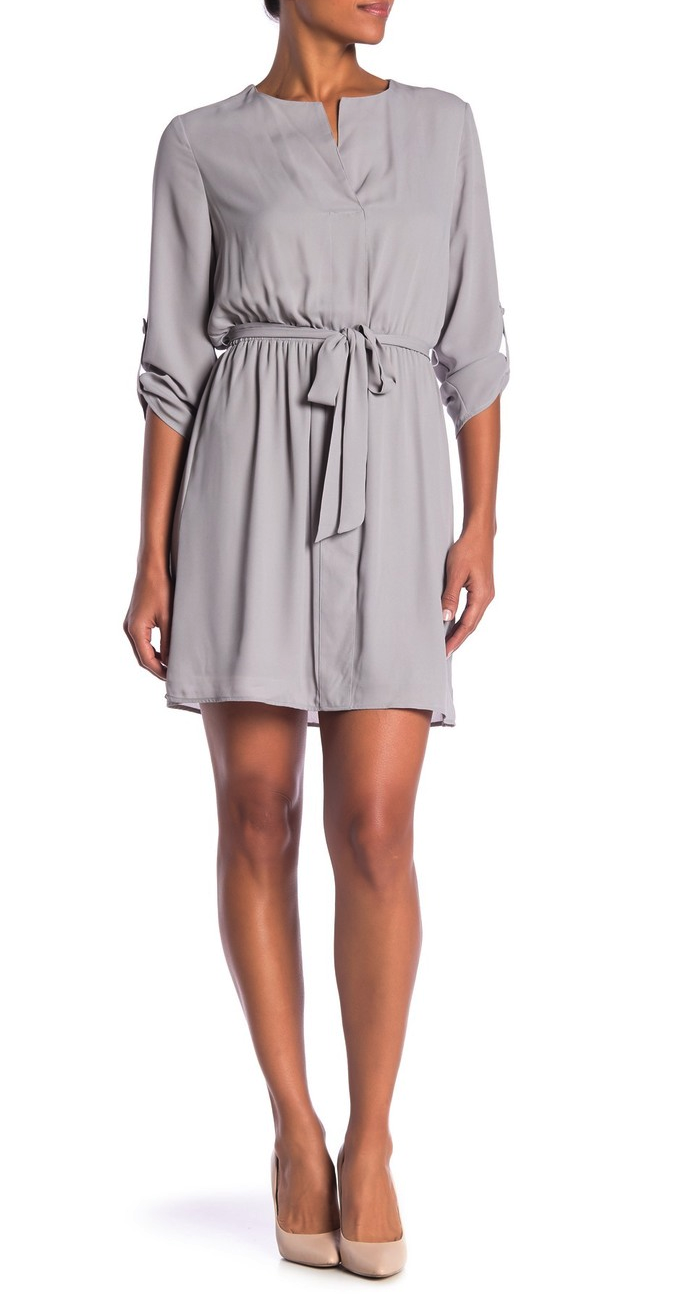 This dress also caught my eye. Such a pretty style and very classic. This is now only $35. It comes in black as well but I love this clay color.
FOR THE GUYS
My husband loves this pullover and I thought you should know it's 50% off!!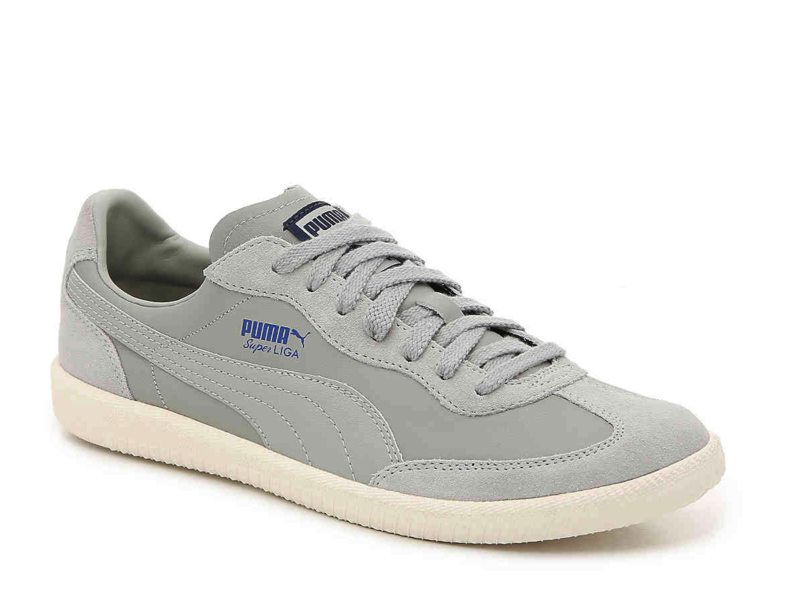 These Pumas receive awesome reviews. Great for summer.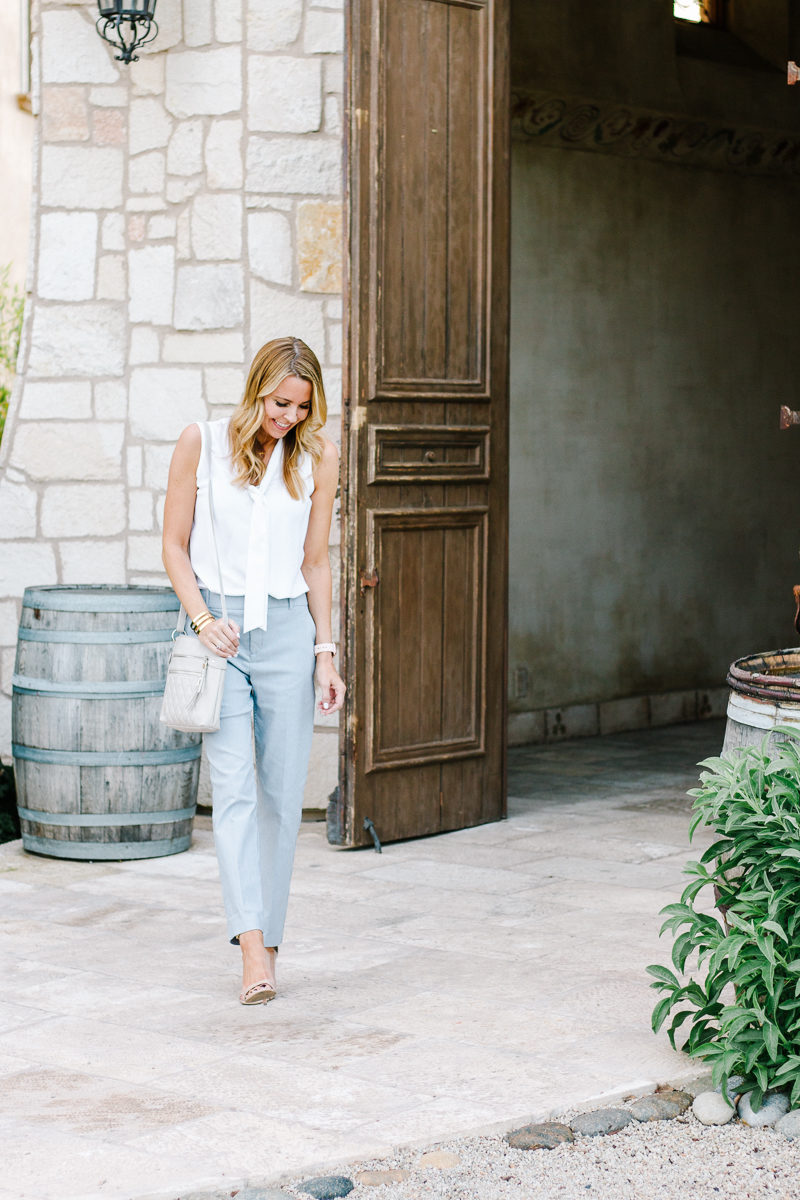 pants | top | crossbody bag
Do you guys remember this crossbody bag? Just a quick update because I have received so many questions via email. I still LOVE it. You can't beat the price ($15) and I have been carrying it daily. All of the pockets make finding things so easy and the color goes with everything. Highly recommend. It's also awesome to travel with. This dress caught my eye and is really sweet. I would lean towards the navy just in case the white is see through.
GENIUS IDEA
Why don't all workout pants have this side pocket? Genius. I often go out on hikes and while I don't want my phone with me, I do like to have it for safety reasons. This is so smart. And if you don't want to spend a ton of yoga pants, these have received awesome reviews. Only $11!
BATHROOM BEAUTY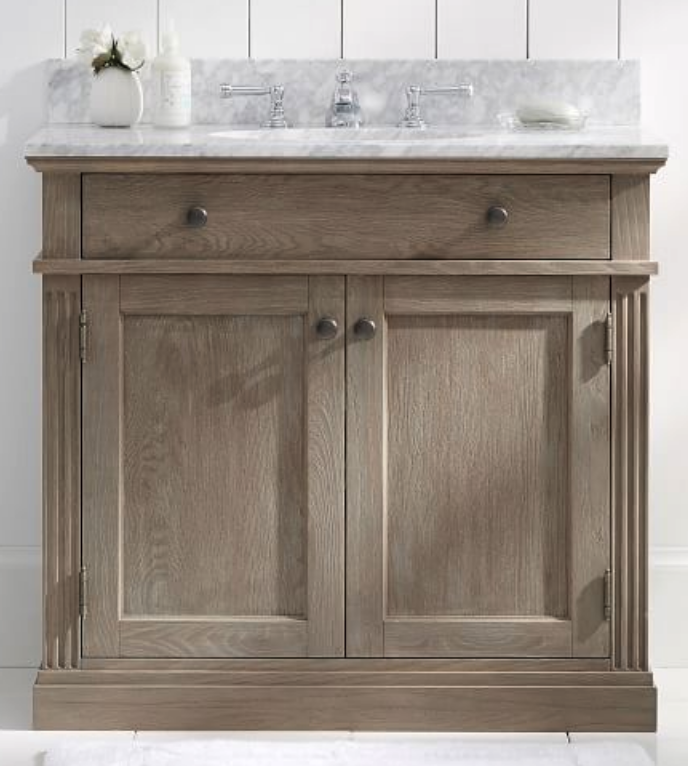 This beauty if $500 off right now! So good. Pottery Barn is having a major sale. Up to 40% off and free shipping on so many items.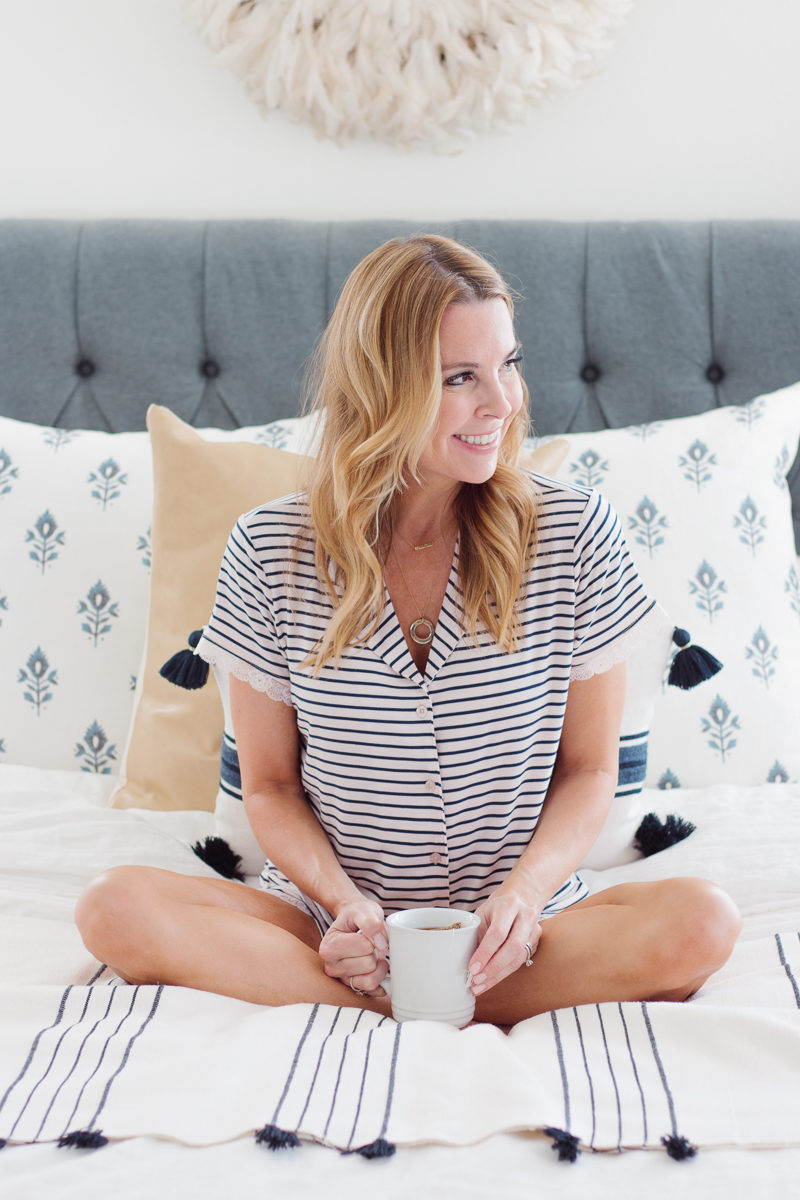 One last look at the jammies because I want to point out my necklaces. I wear them every day. Tiny Tags is having a great sale right now. Just in time for Mother's Day. My mama necklace is so very special to me. It's perfectly dainty and a great layering piece. I wear it with this circle pendant. It has the names of our babies on one side and a favorite saying on the other.
MORE IDEAS FOR MOM
Hope your weekend has started off well. Wishing you the best of Sundays.
*affiliate links used