Let's do this, Saturday! Our day is packed but I am looking forward to feeling productive and enjoying family time. What is on your agenda for the day? I've rounded up some really great finds for this week's edition of Saturday Shopping. Excited for you to see.
WEARING LATELY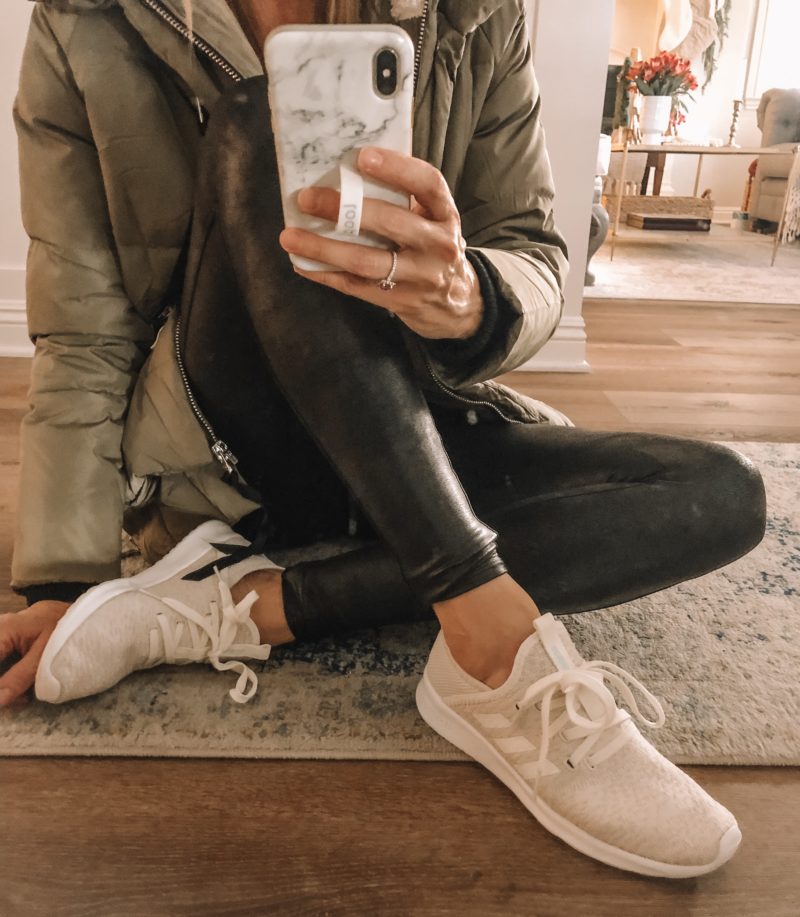 The feedback on these running shoes has been awesome. I love when you all let me know that you found something you love. I have been wearing this ivory color every. single. day. No exaggeration. I will be traveling in them soon. Along with the leggings and crazy warm coat.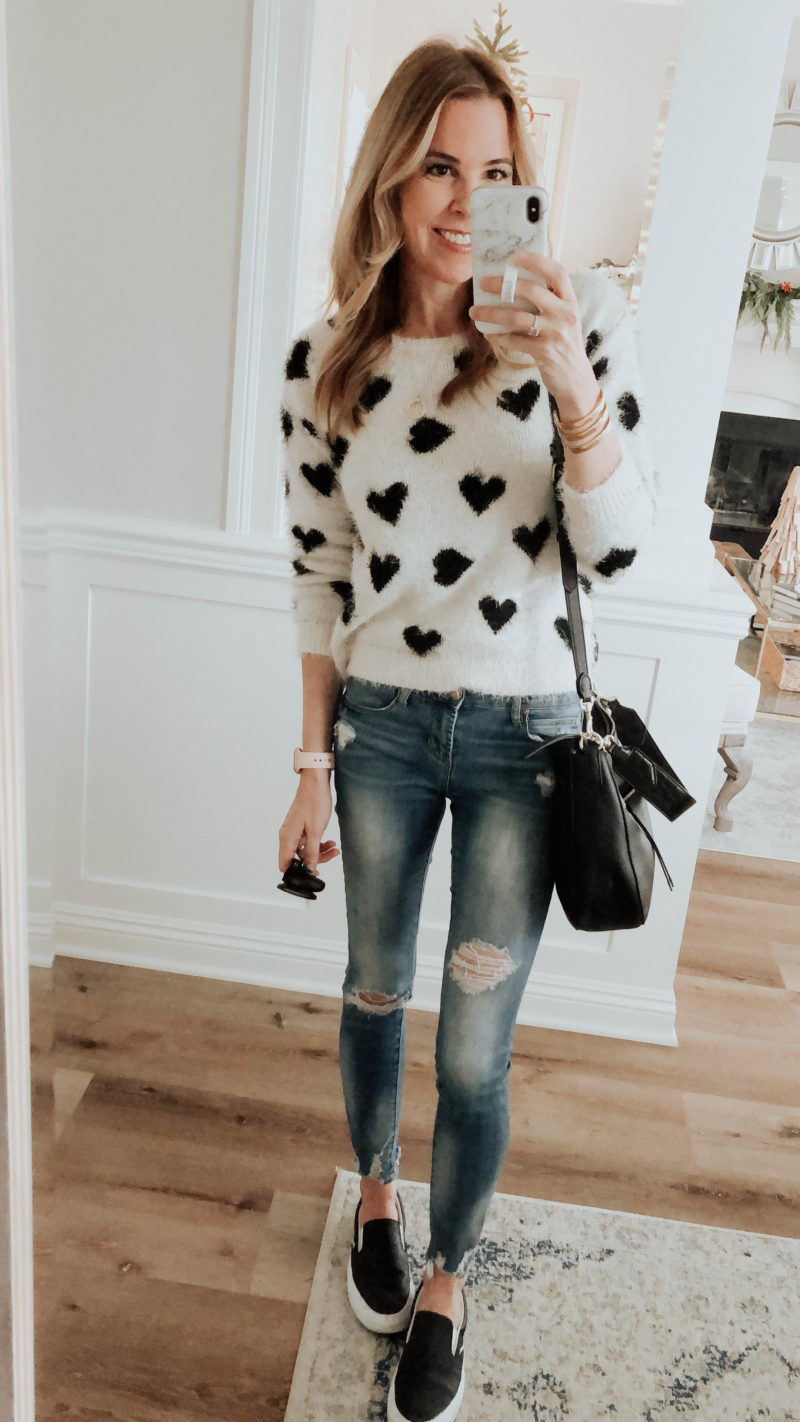 sweater | shoes | jeans | handbag
This is a sweater I've been wearing on repeat lately. So funny because when I bought it I wasn't sure I was sold. Then I wore it and I was hooked. It's just different and fun and people continuously ask where it is from.
Fit: The sleeves are a tad short and it sits at the waist. If in doubt, size up. I am wearing a small.
LOFT
Just so cute. Enough said.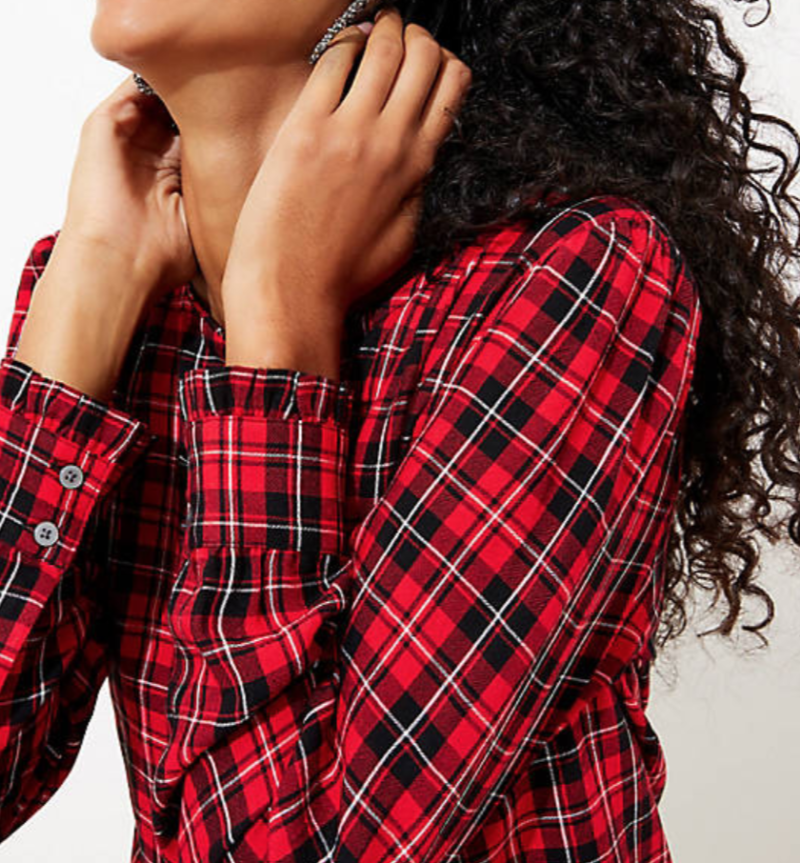 This blouse!!!! I think it's perfect for the holidays. I adore the sleeves and think it would look gorgeous with these black pants (40% off)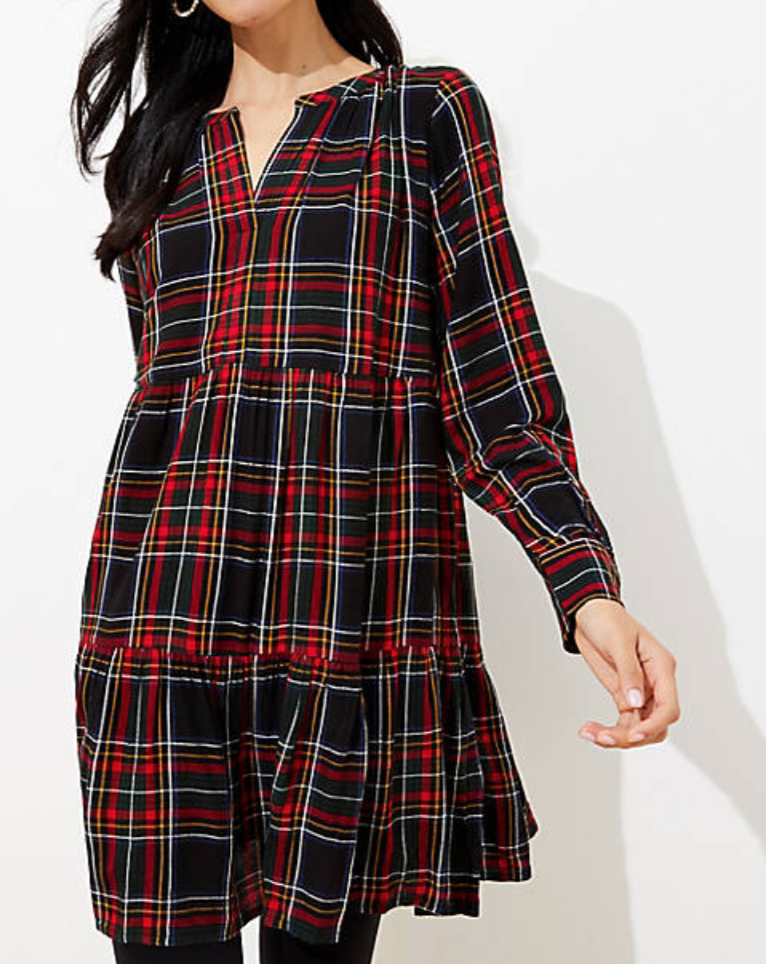 Saw this in person and it's much cuter in real life. The plaid is beautiful. This is so cute paired with black tights and booties or boots. This is a good one, girls. You can shop the entire plaid collection here. So many darling options and so festive for this time of year.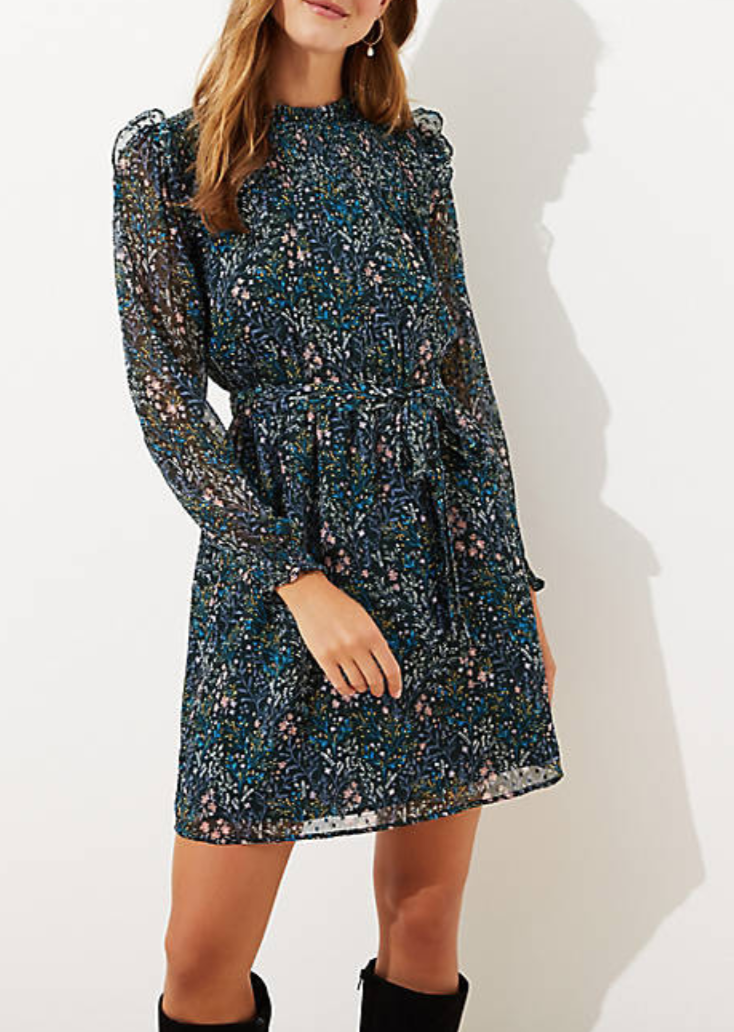 I adore this style and cut for a dress. Just so feminine and flattering.
I wanted to take this on our trip but it wasn't going to arrive on time. I love this look for a sweater. Sporty and cute all in one.
BROKEN RECORD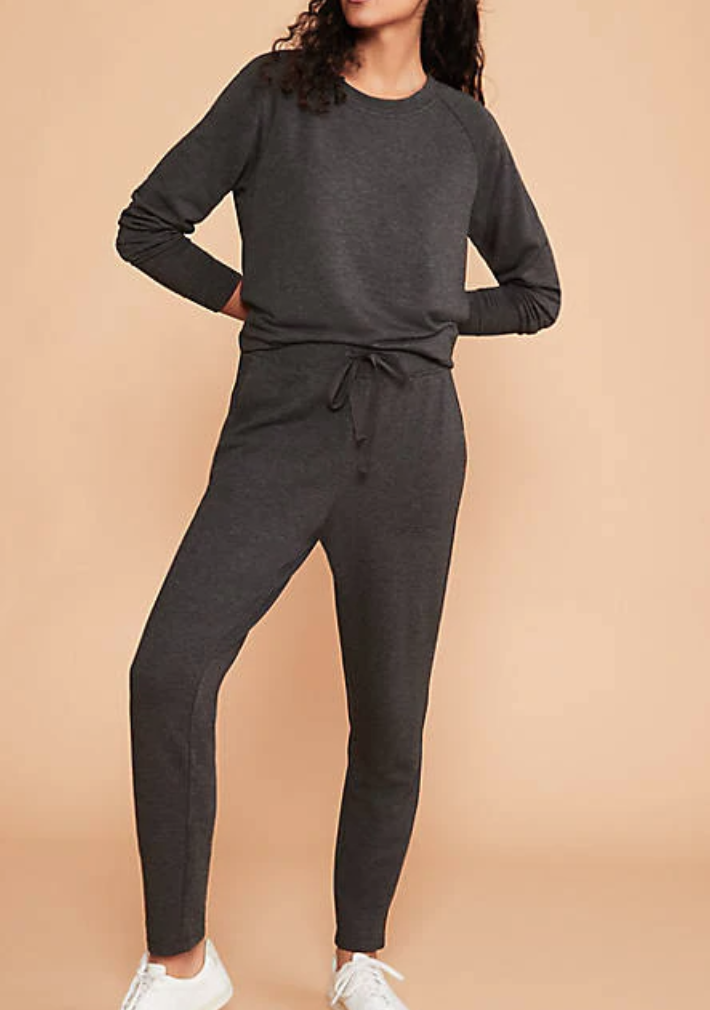 While I am going to sound like a broken record, I feel it's my duty as your friend. This loungewear outfit is beyond soft and comfy. I wear it every single day once I can change out of my clothes. Incredibly soft and 40% off. I ordered the dark gray (already have the light gray).
HOLIDAY READY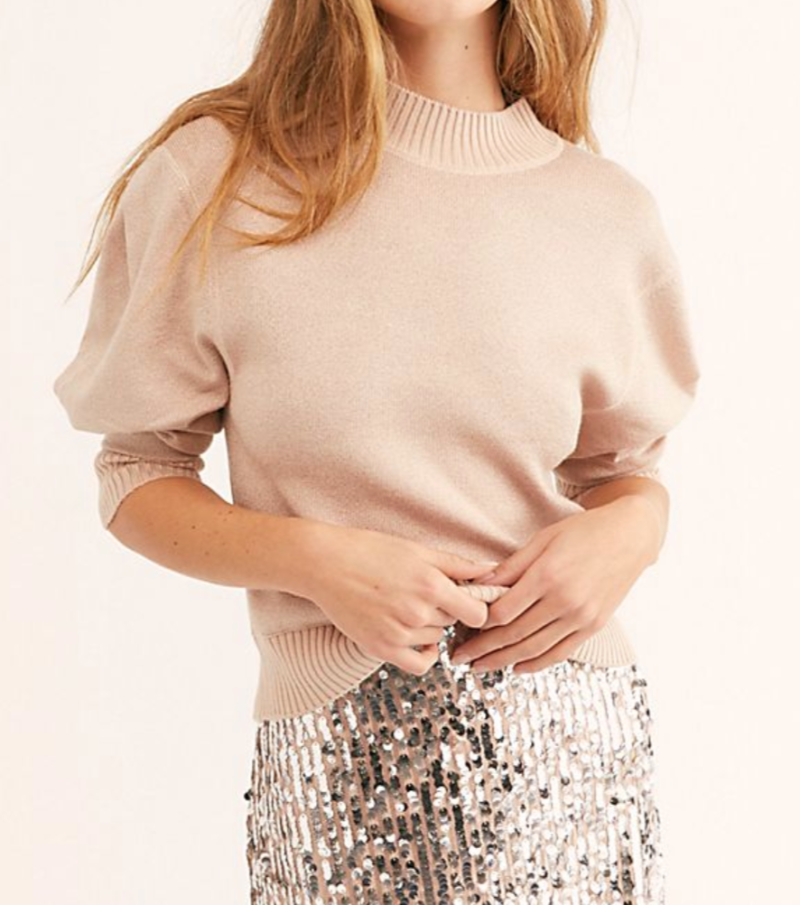 I'm going nuts over this outfit. So gorgeous for the holidays. I am not a huge fan of how they show the skirt with combat boots. Think pretty heels. Unless of course, you are more of a boot gal. But in either case, the skirt and sweater combo is beautiful.
RUFFLE DRESS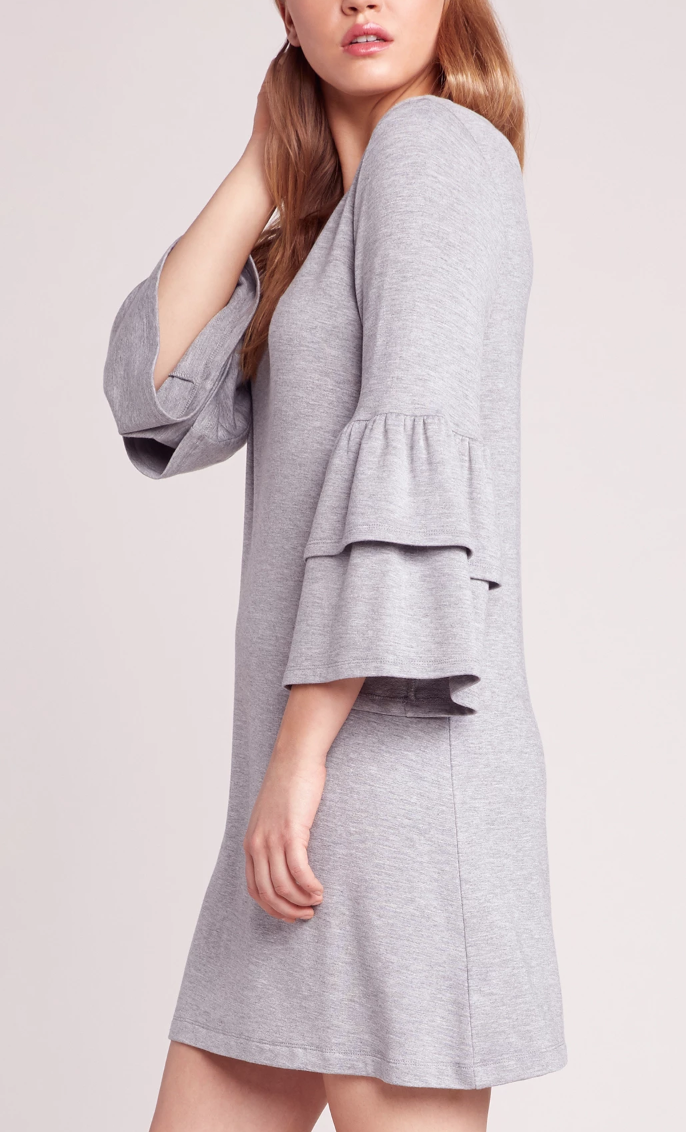 This reminds me so much of the ruffle sleeve Nordstrom dress. I LOVE this dress. I have one so similar and have gotten so much use out of it. This is now marked down to under $40!!! So cute.
YOU'RE LOVING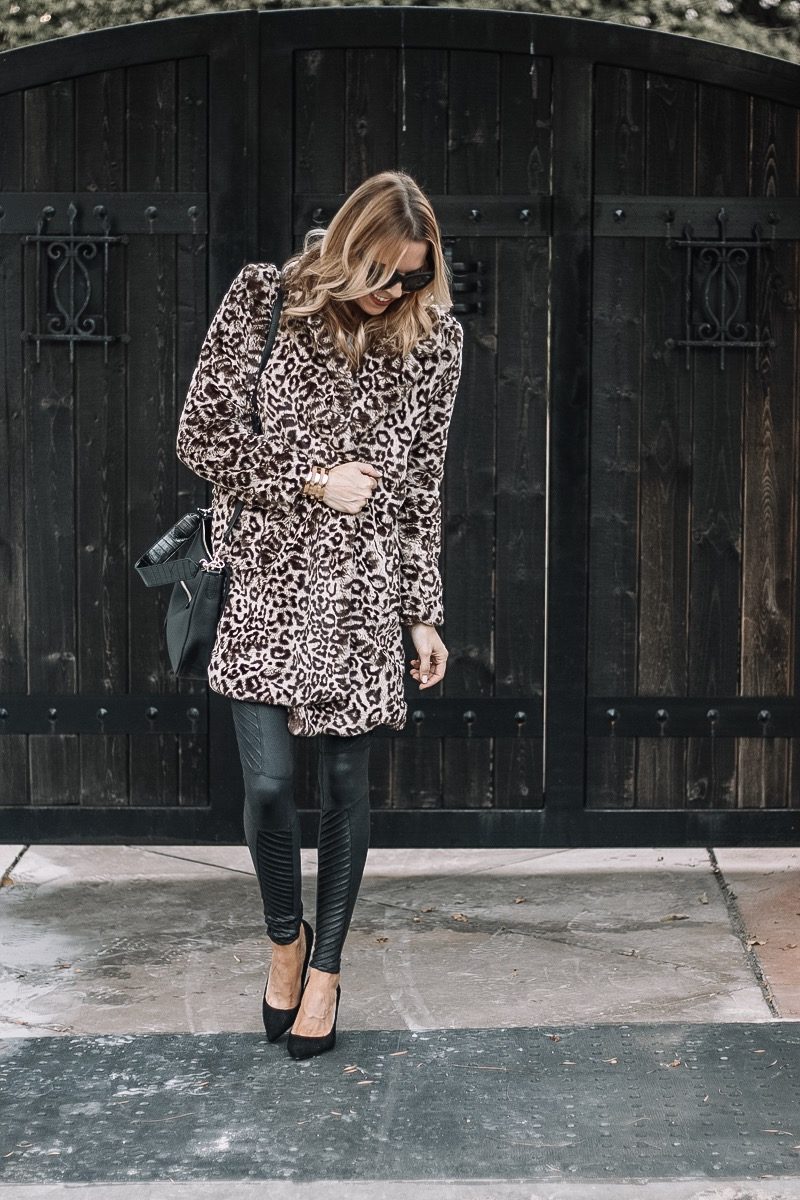 coat | leggings | heels | top | sunglasses | necklace | handbag
This cutie isn't on sale but it's another piece that I keep getting emails about. You have fallen in love with it, too. It really is incredibly soft and so fun to wear.
BANANA SALE
Everything at Banana Republic is 40% off. That is huge!!!! Some of my favorite outfits are from Banana.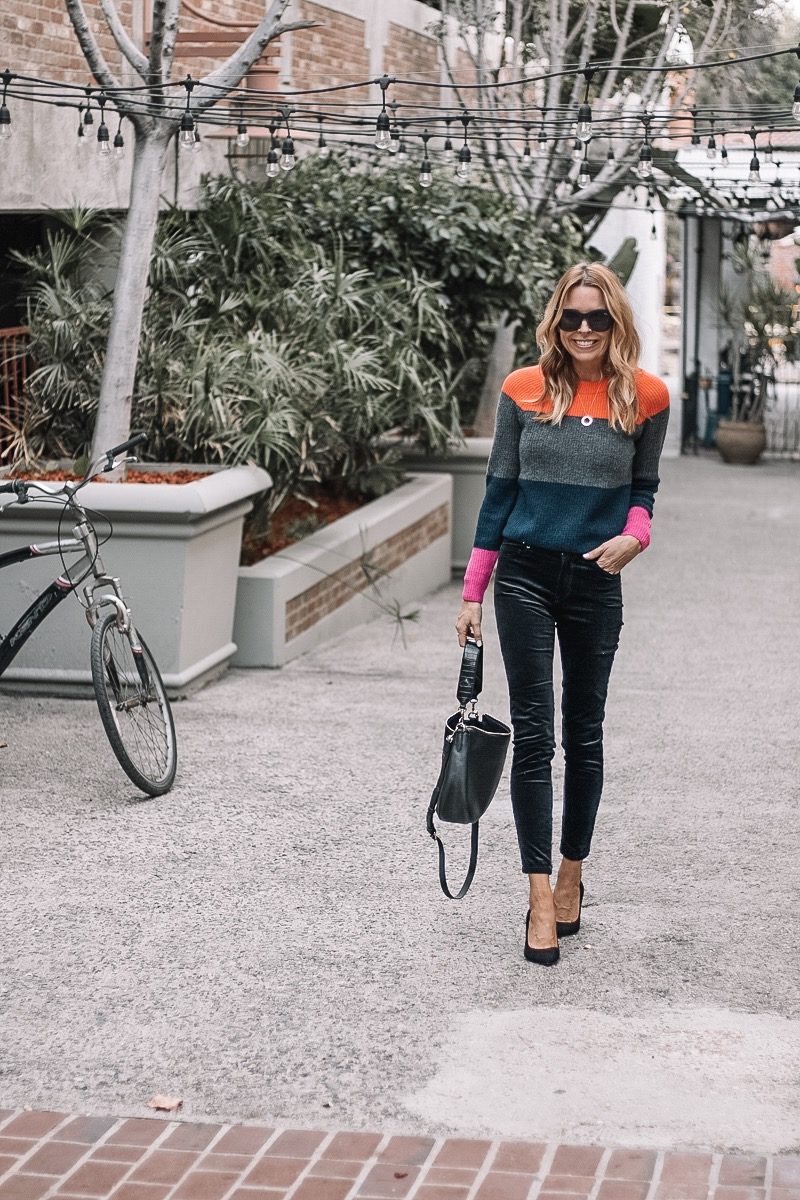 velvet jeans | sweater | heels | handbag
Every one of these items has been a very welcome addition to my wardrobe. I wear these pieces all of the time and the velvet pants will be wonderful for the holidays.
sweater | skirt | heels | handbag
I carry this handbag daily. This would be a great thing to put on your wishlist. Especially with the 40% off. I will be wearing this for Thanksgiving day.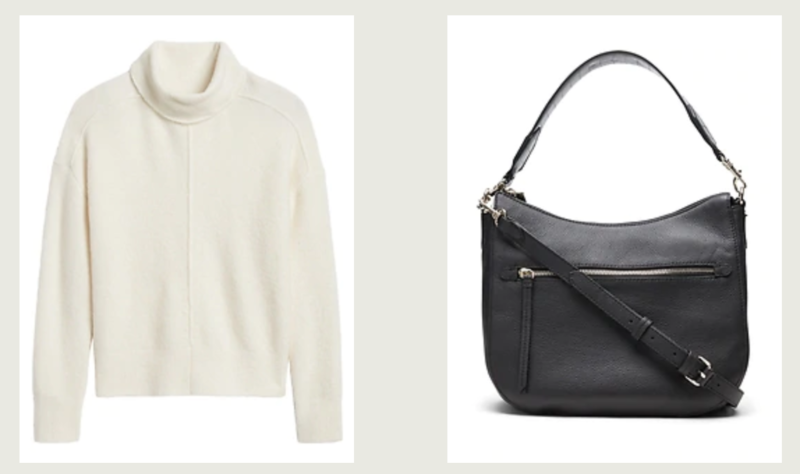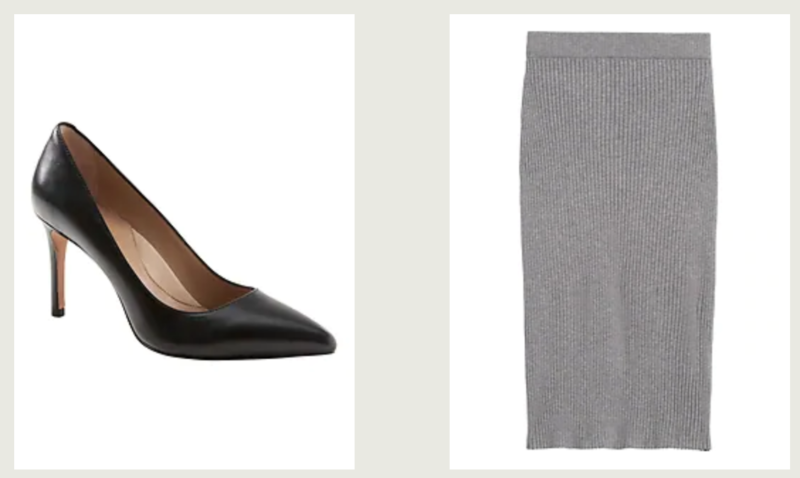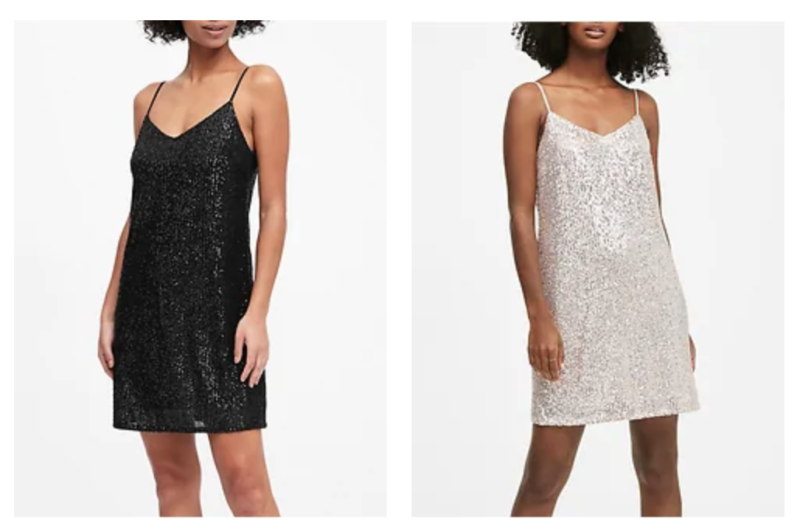 Oh this dress. I think I may order the champagne color. I am a sucker for sequins at the holidays and love this classic simple slip dress. With 40% off it's well under $100.
ANTHRO
On Sunday you can get 50% off new clothing items. That is huge.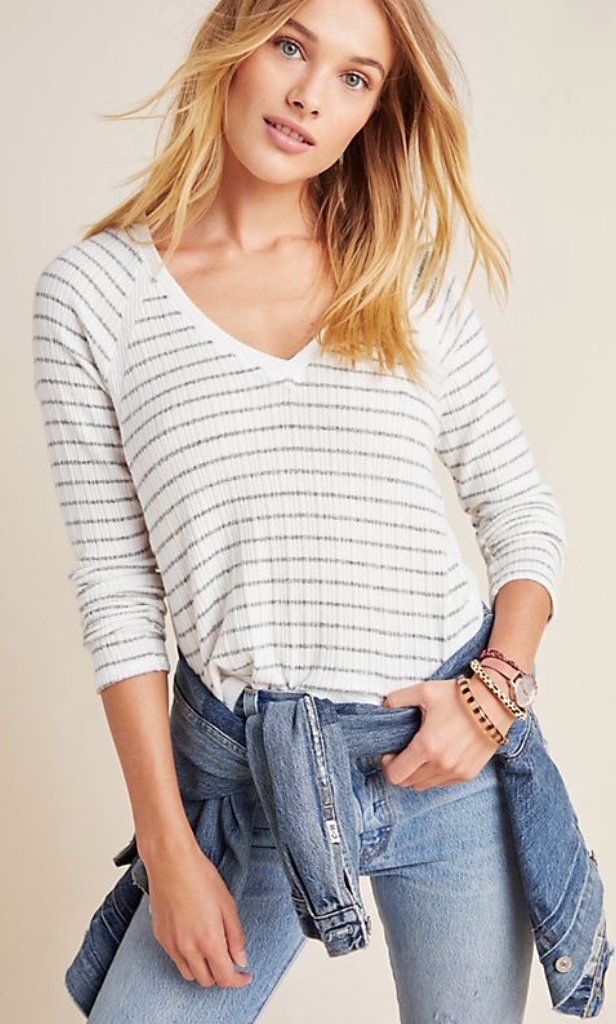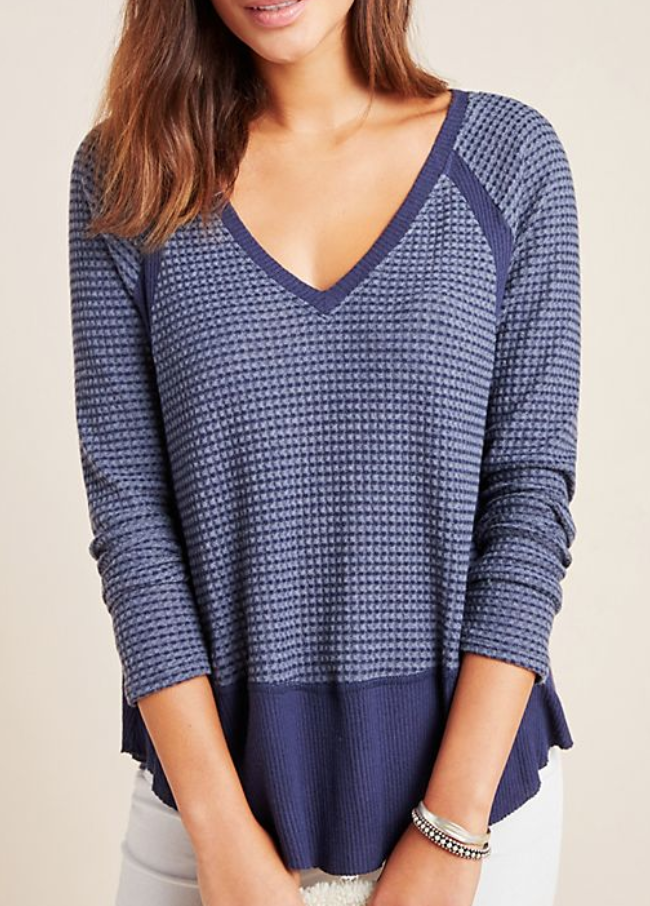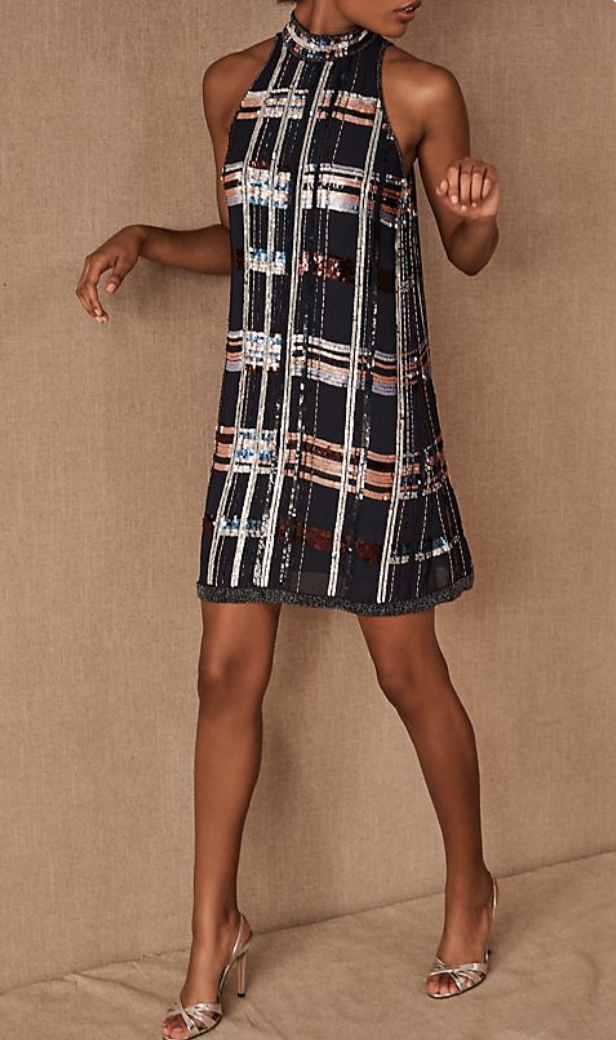 The hunt is on for a plaid holiday sequin dress. This own is a bit pricey but it's GORGEOUS. There is just something about this dress.
HOLIDAY DECOR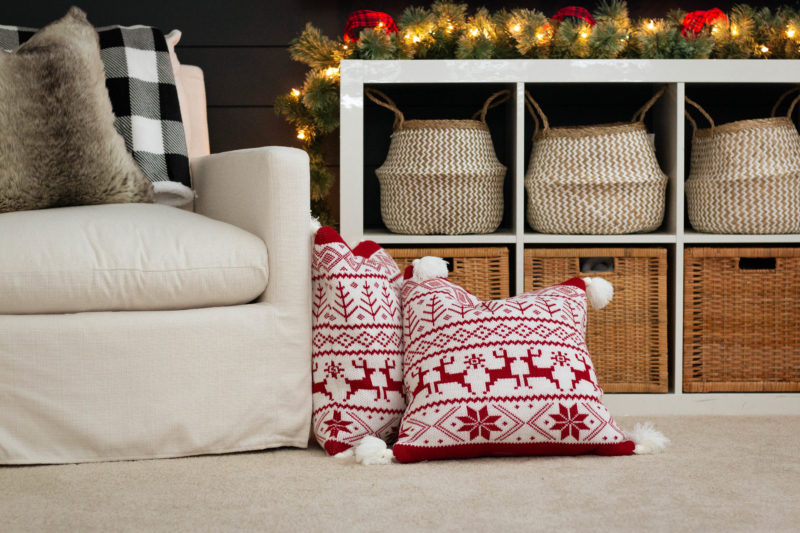 So many of you loved the cozy Christmas decor Walmart is carrying this season so I rounded up a few more items you might love for your own home.

MEMORY LANE
This classic coat brings back so many memories. I actually gave mine to my mom when she was living in her memory care home. I have so many memories of her bundled up in this. This is one of the all time best selling coats and you can grab it for under $40 right now.
WATERPROOF BOOTS

These are a great boot. Really good quality and such cute colors. I am eying the white. I know. Hard to keep clean but they are so darn adorable.
Ok, my friends. I am off and running. Hoping I have the energy to keep up with our day. Do you ever hope for the same? See you back here for our Monday Morning Wrap-Up. Have a wonderful weekend.