Good morning. How was your week? Ours flew which I suppose is a good thing. I just can't believe how quickly this school year is flying by. Time needs to slow down. I am really excited about this week's Saturday Shopping. I have a $49 dress I've styled five different ways plus some great new finds from Amazon. Let's get right to it.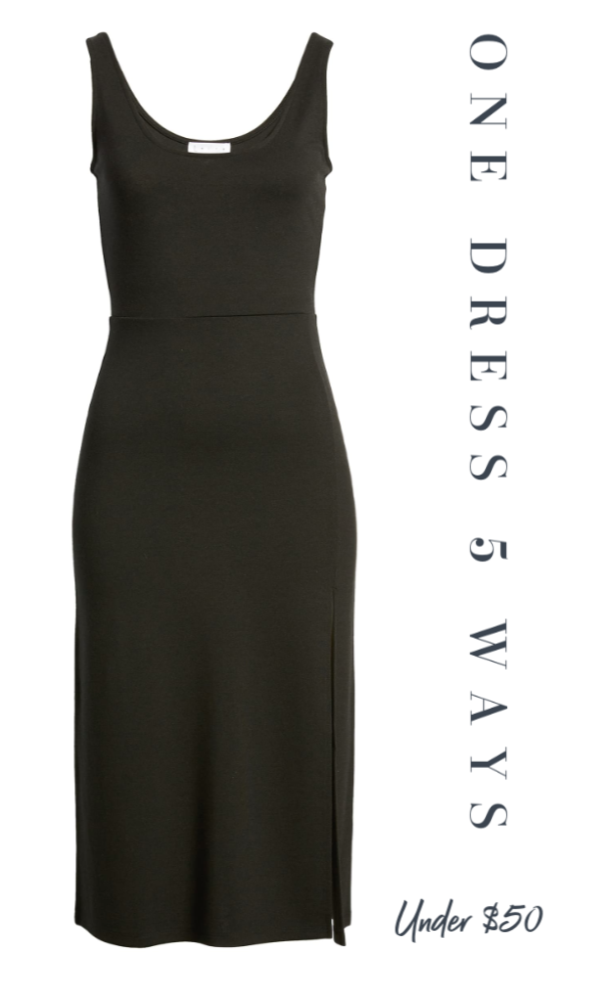 Ladies, this is a great dress. It's under $50 and so versatile. It comes in other colors but I am partial to the black.
ONE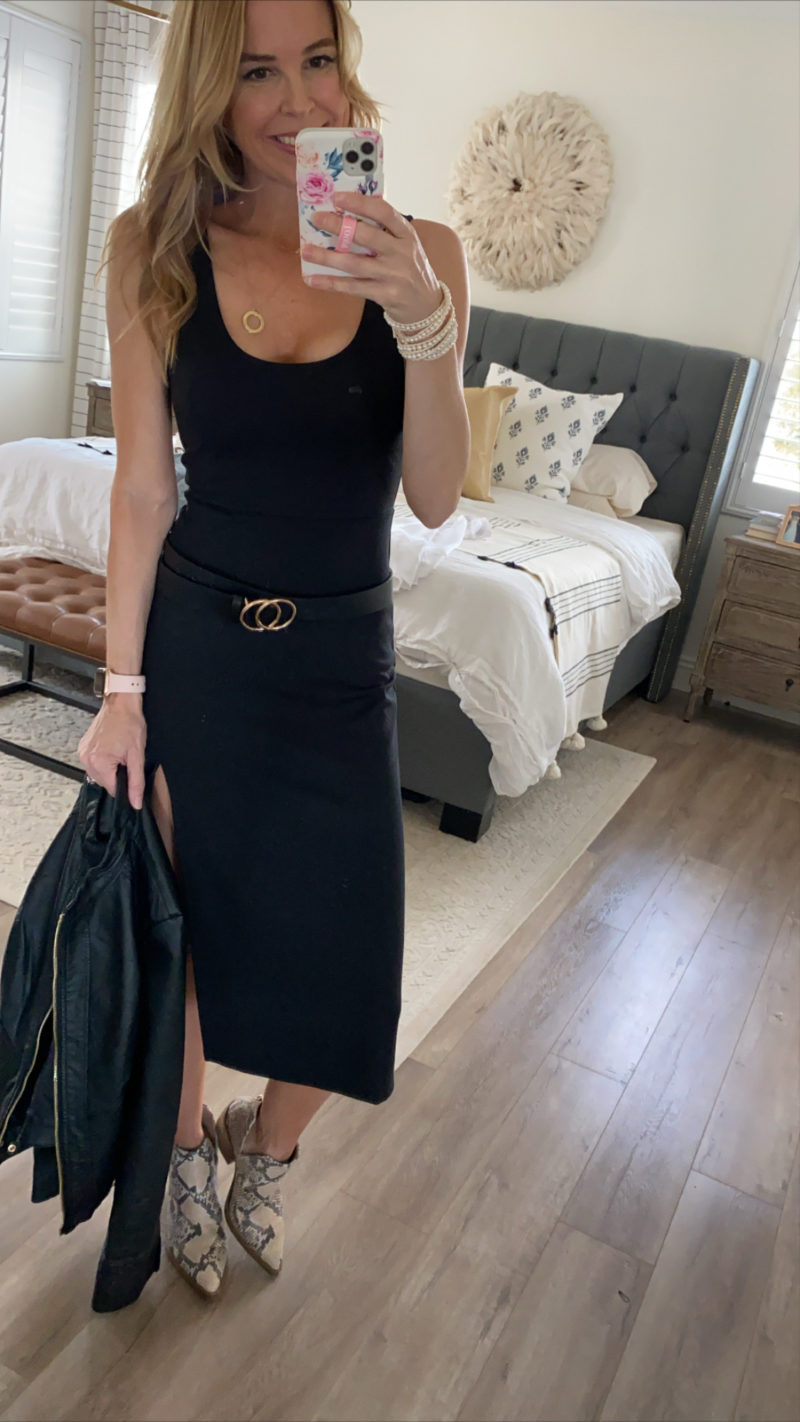 dress | booties | belt | jacket | necklace
How does it fit? Well it's a body con dress so it's fitting but not skin tight. I would say it fits tighter up top than down below. I went with a small. You can dress it up with a belt and booties for a date night out.
TWO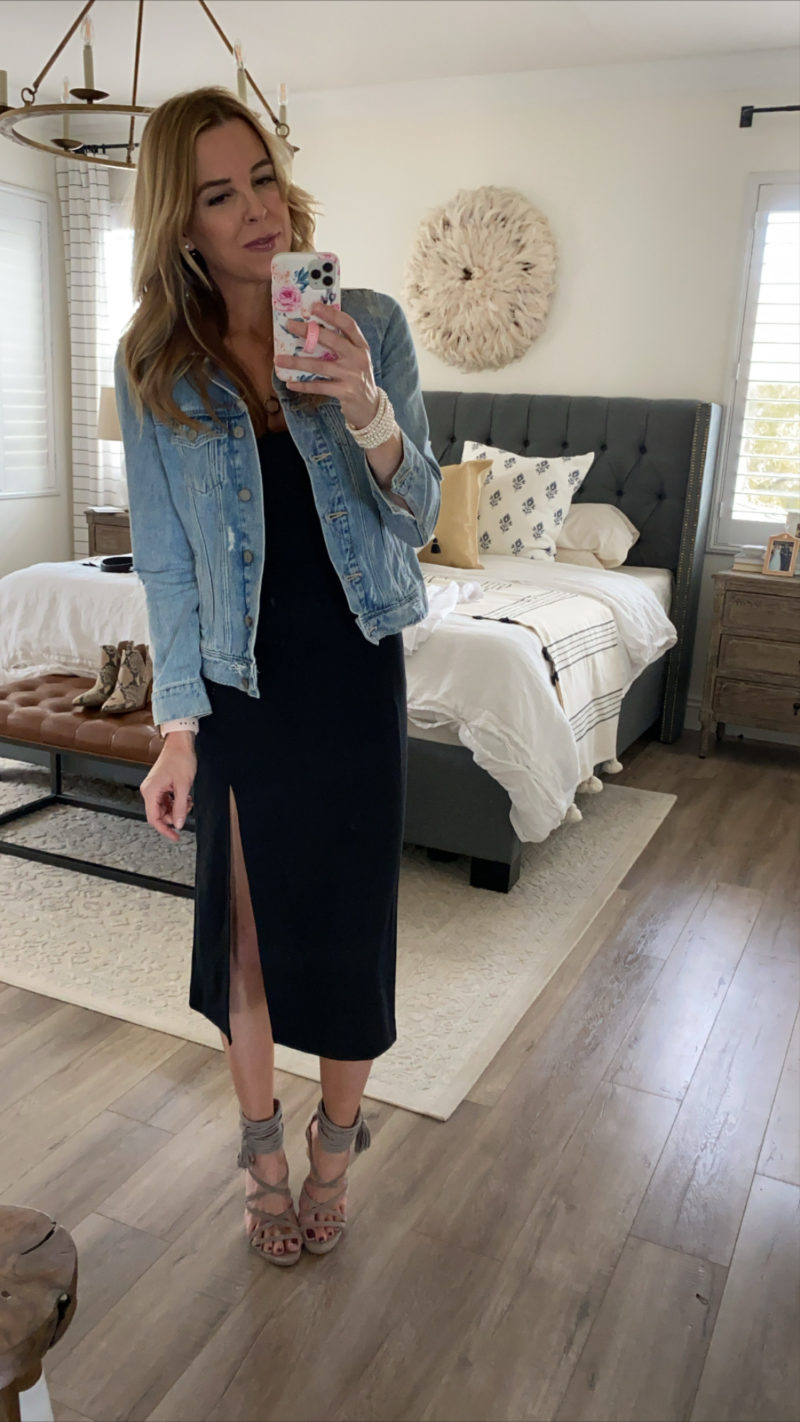 I also like it unbelted with a denim jacket and fun heels. I have had these tassel heels for some time and adore them. They add such a fun feel to any outfit.
This is my go-to denim jacket. Inexpensive and darn cute. I wear the XS.
THREE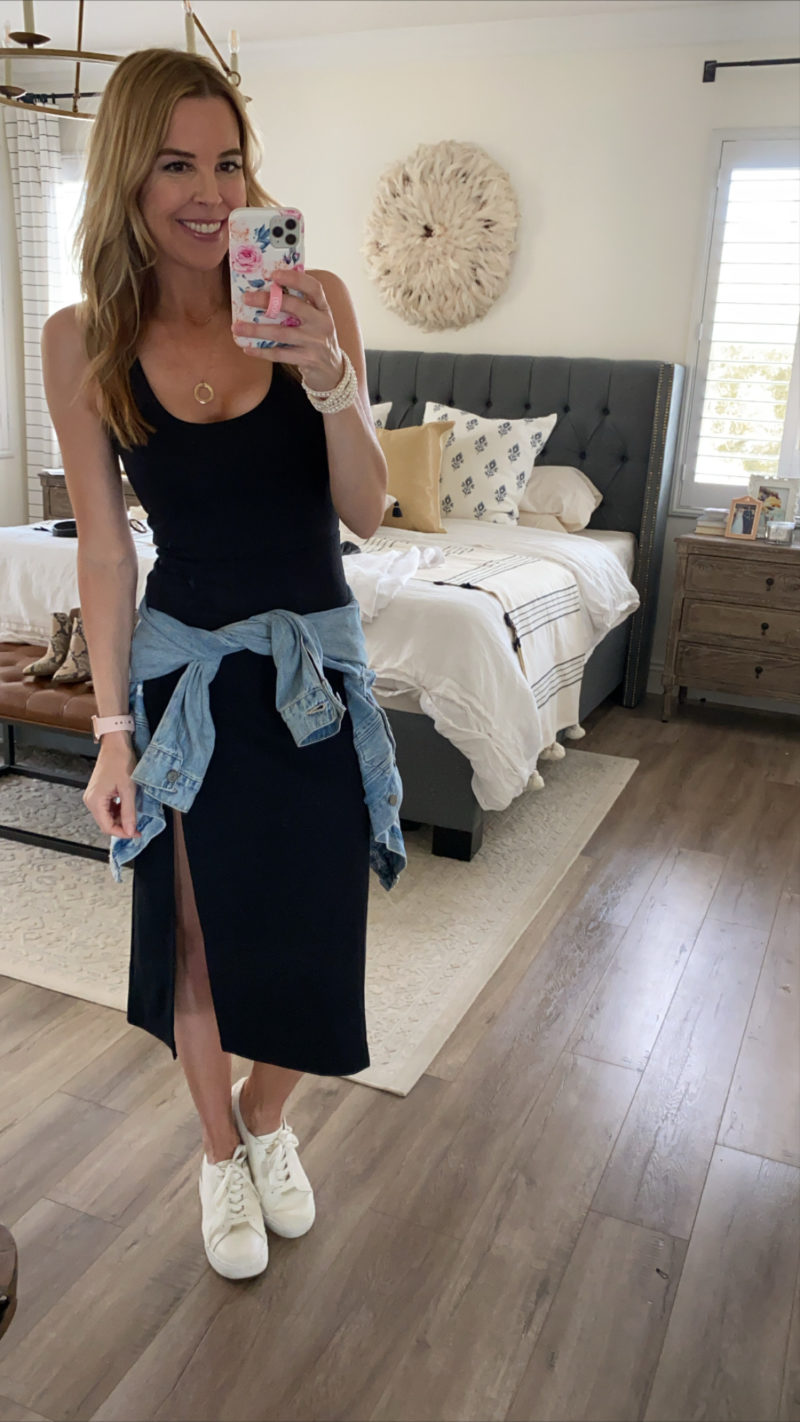 Despite being a dress and heels type of girl, this is my favorite look with this dress. I like the casual feel with the tied jacket and comfy sneakers. I wear these ivory sneakers all the time.
FOUR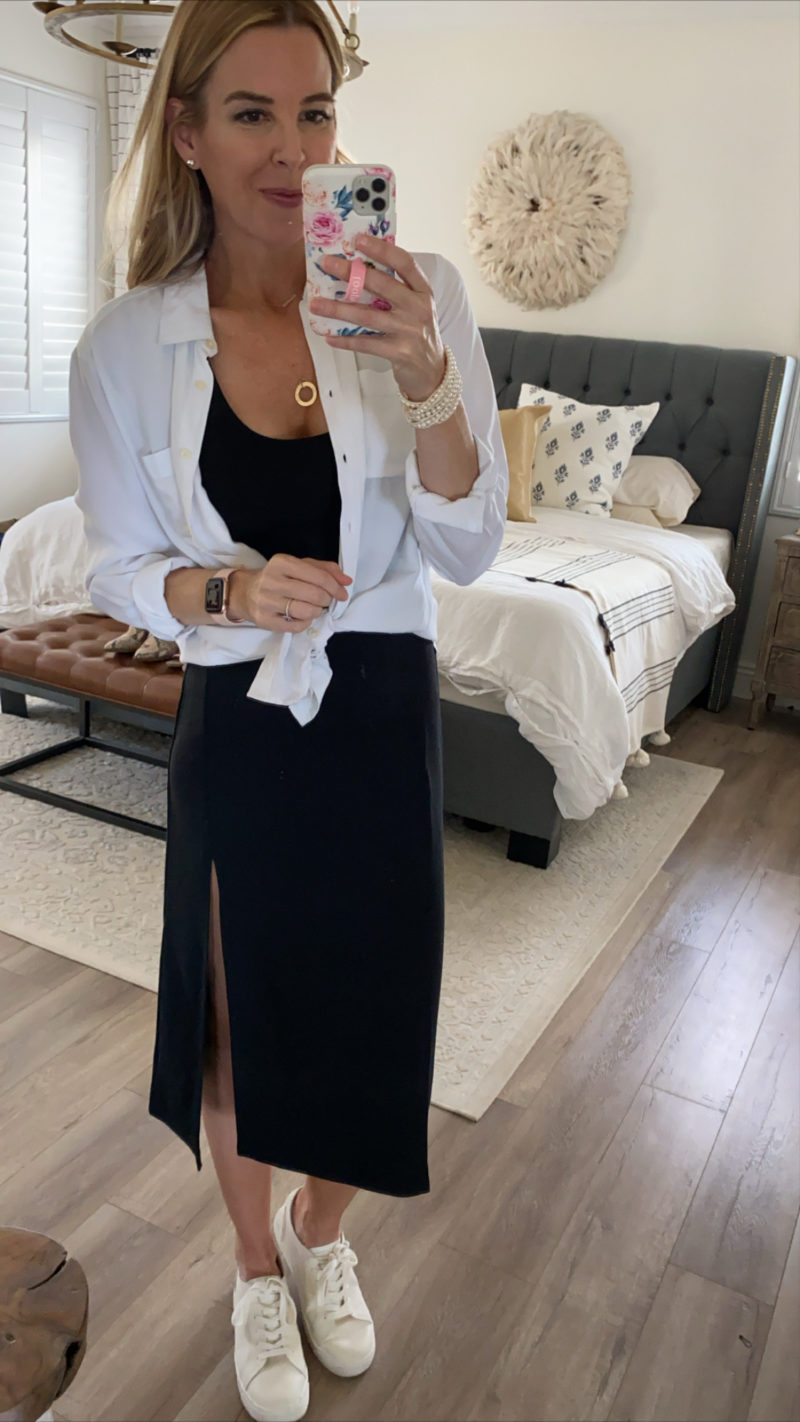 dress | button down | sneakers | necklace
Or you can style it with a white button down. This one drapes beautifully and looks great from the back, too. Highly recommend this one.
FIVE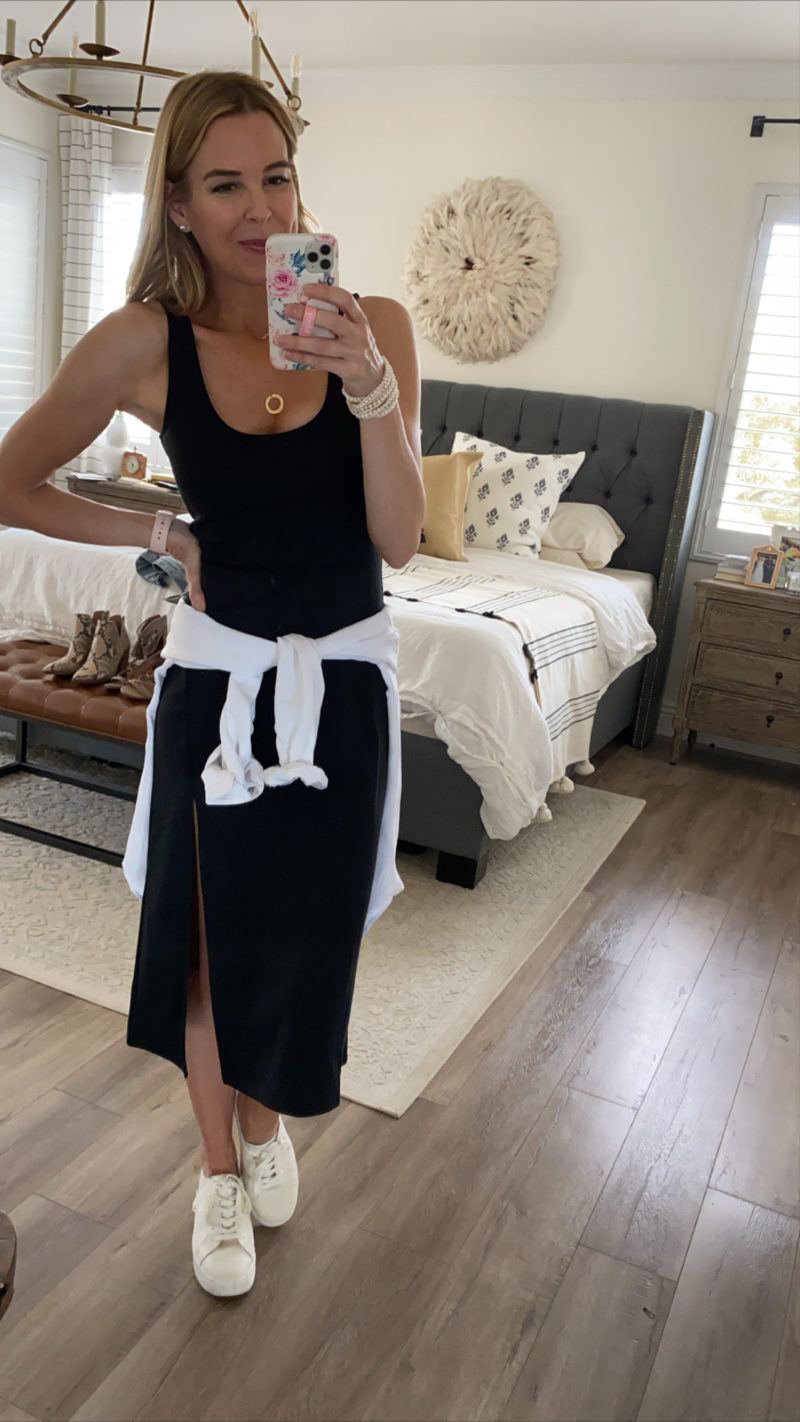 dress | button down | sneakers | necklace
Or tie it around your waist. This dress really does lend itself to so many different outfits. And at $49 it's a great LBD. The dress would also look great with a pair of slip on sandals.
DRESS UPDATE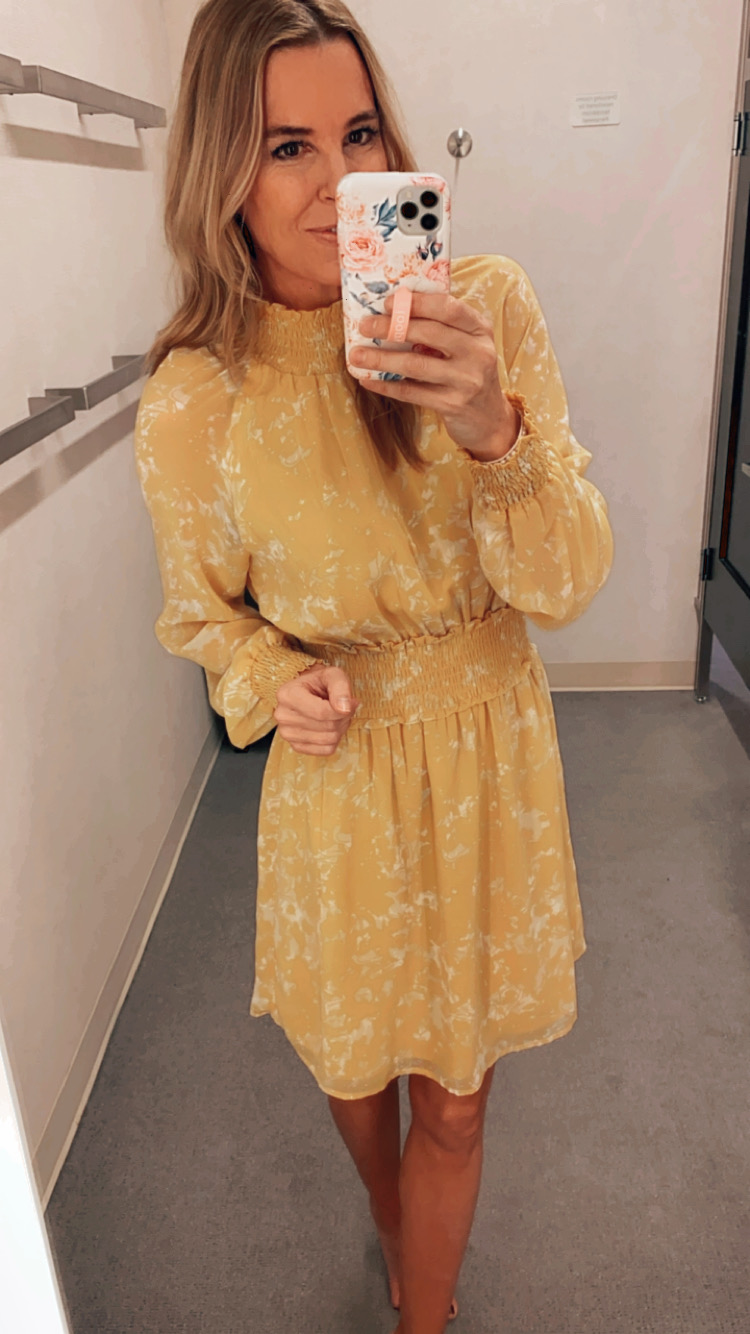 I finally found the dress and it's a total score. It's now 40% off and only $35. What? Fully lined and darling. I love the way it fits. This will be my Easter dress this year. It runs true to size (wearing a small). Great dress, girls.
GET ORGANIZED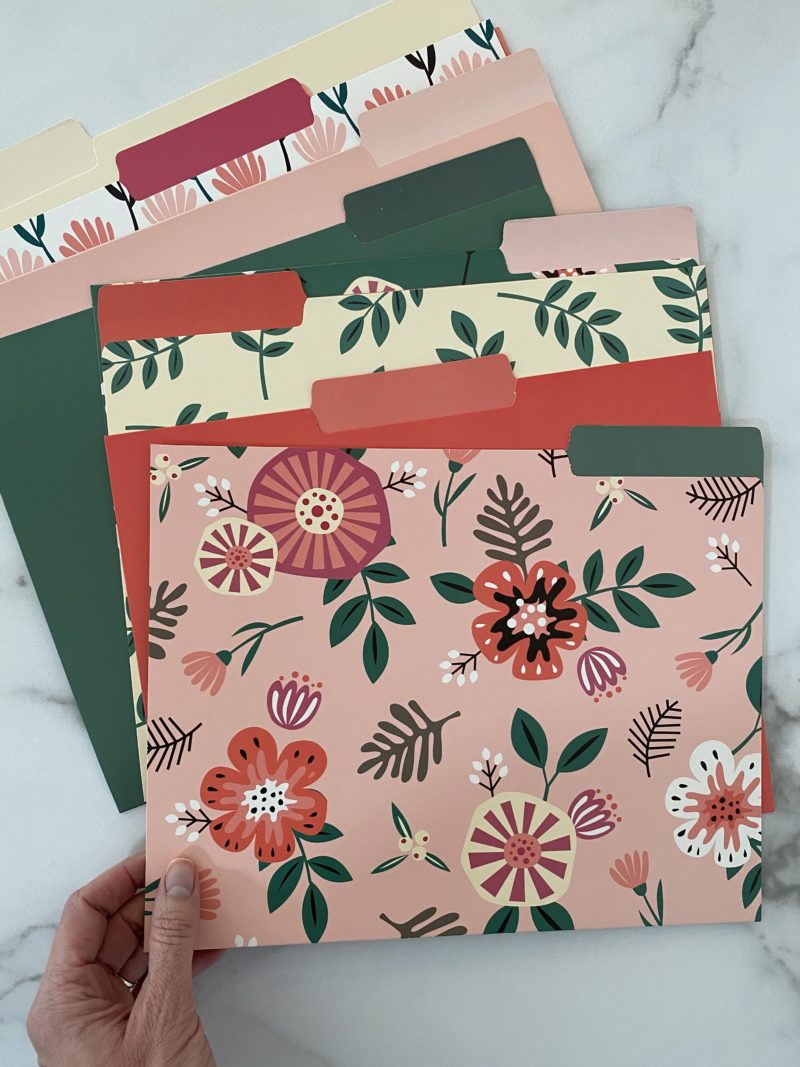 So stinking cute! This is not even the entire set. I am the queen of notepads. I constantly doodle, make lists, and jot down ideas and now I can keep those lists organized. Plus I use these for our family file folder. Let me know if you would like a post on that. I was in need of more files and these were hard to pass up.
KEEP IT CLEAN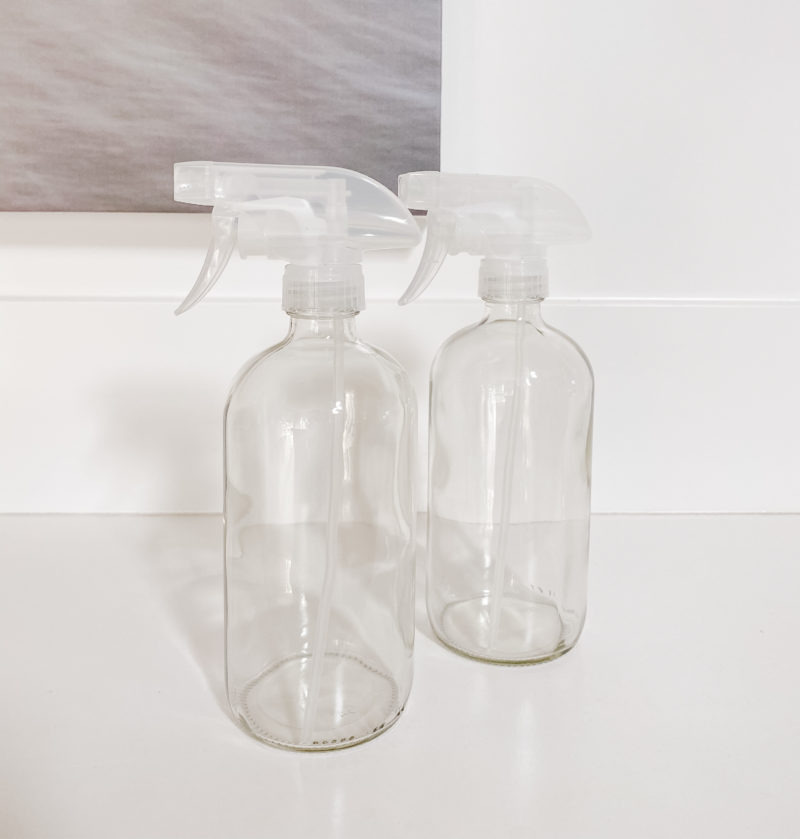 Random I know but these have been a great find for us. We only use glass bottles and I have one in each bathroom. It makes life so much easier. I have an upcoming post on this but wanted to give you a heads up. I fill mine with a vinegar mixture and they work so well. I spent too many years lugging my cleaning supplies around and now I am better about tucking these under every cabinet.
ON TREND FIND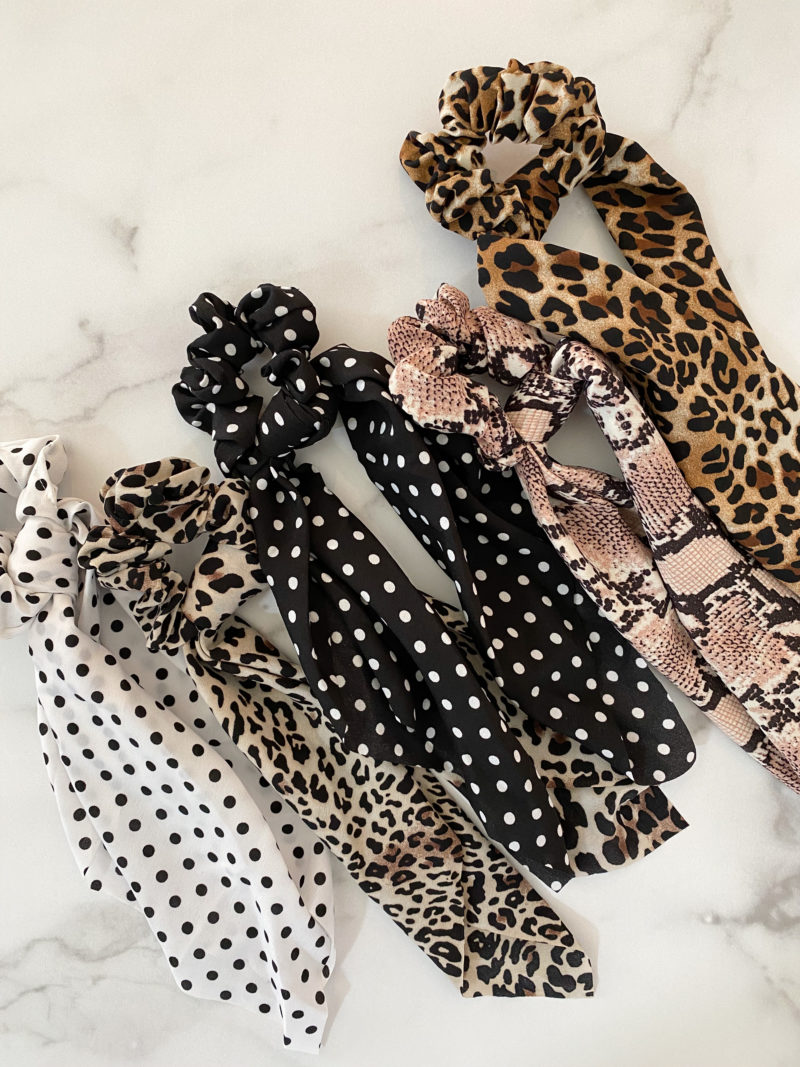 Yes to these!!!! Hair scarves are on trend and I couldn't be happier. I am the girl who wore a bow in her hair her entire life. Even as an adult so this is a style I can fully support. Such a price performer and a great collection of prints.
I am smitten with these scarves. Such an easy way to elevate your look. My daughter already stole two of them. This sweater is also on sale. It's one of my all time favorites and still available in gray. This sweater is incredibly soft and it easily slips over your head even after you've done your hair because it has great stretch.
SWEET FAUX ADDITION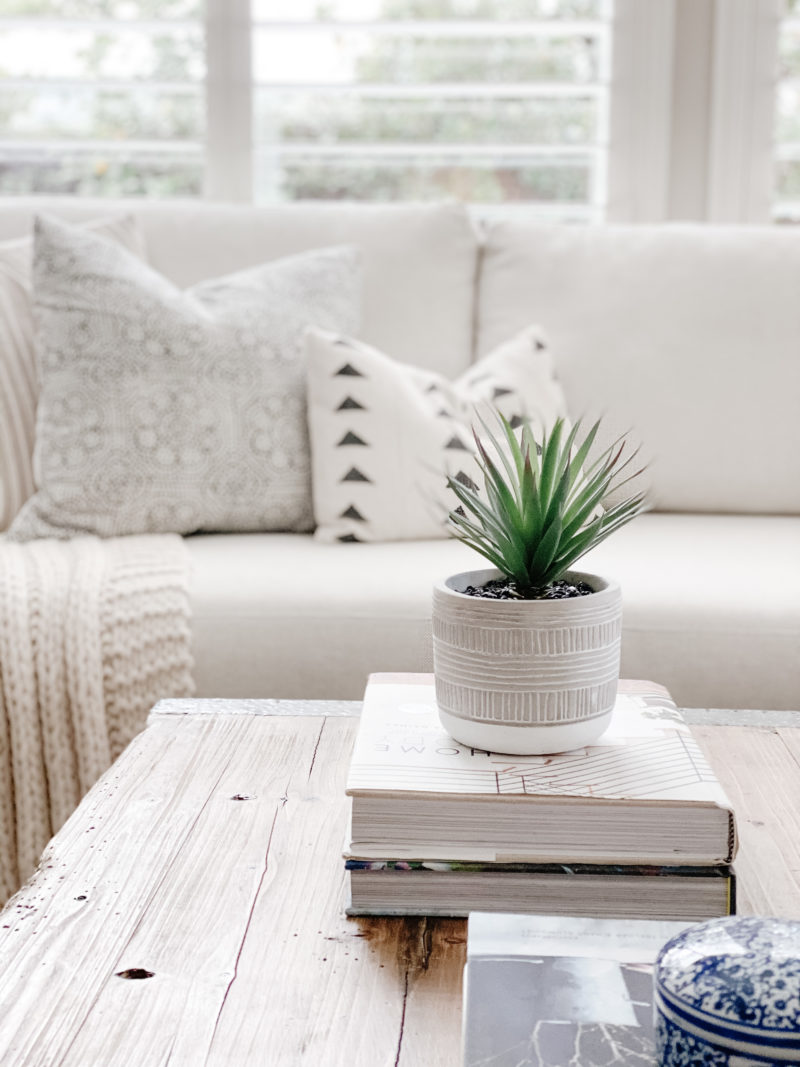 So happy with this darling faux succulent. Even the kids commented that they like this little number (so rare). My daughter wants it for her room.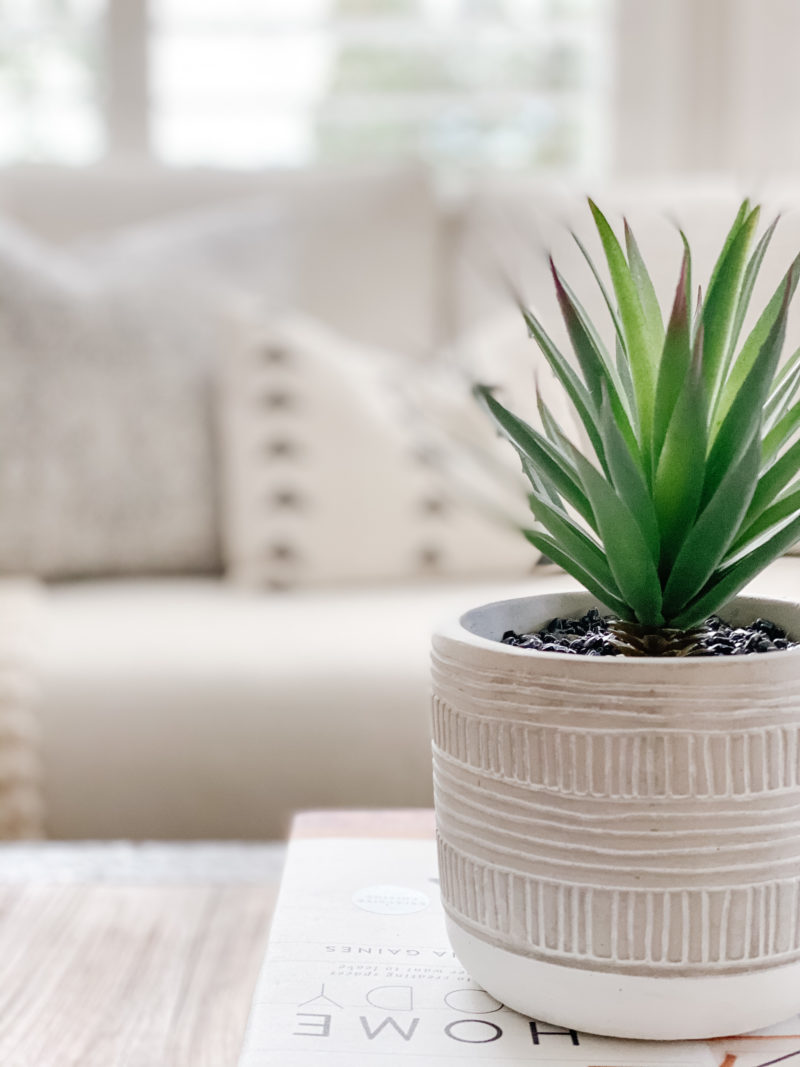 It is very realistic and I love the vase. It reminds me of a McGee & Co. piece.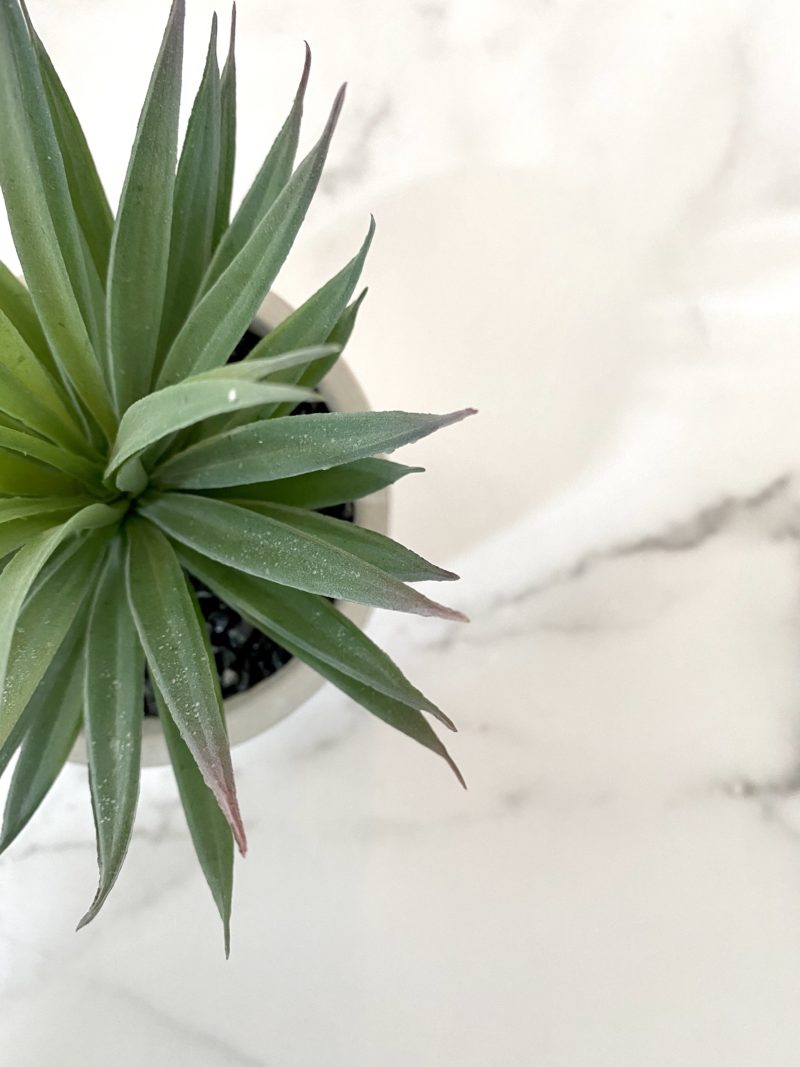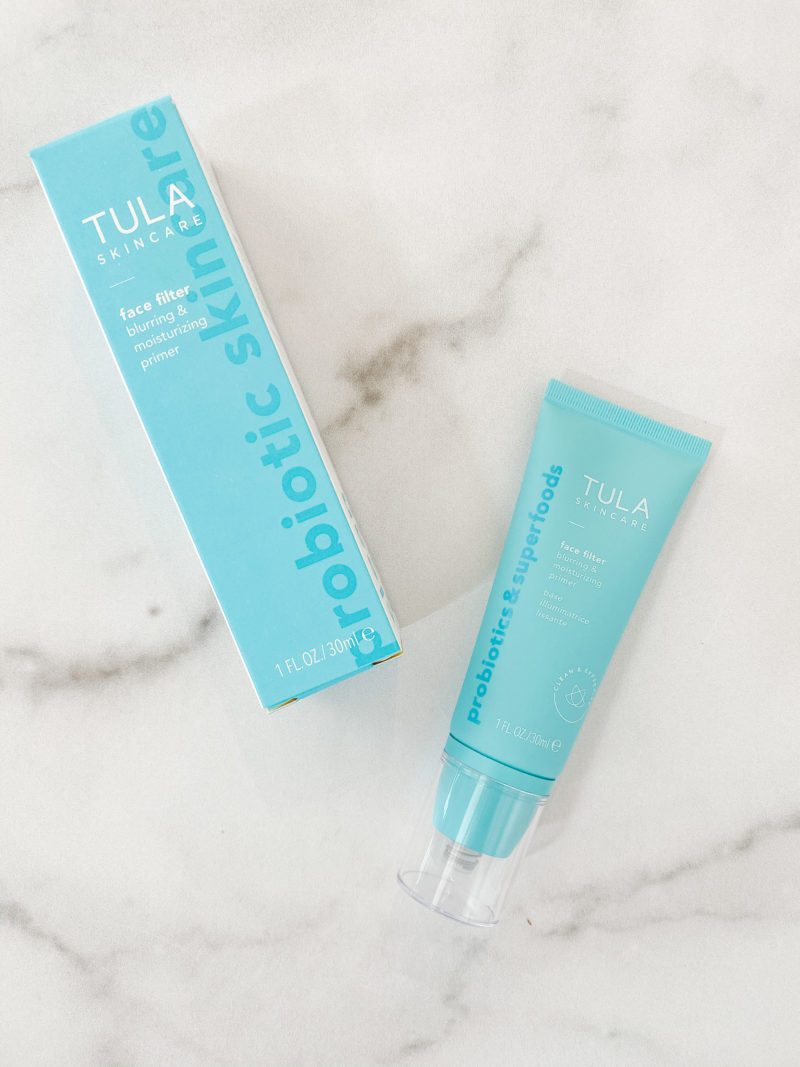 I can't quit this. The Tula blurring primer is so good. Many days this is all I wear (plus concealer). And when you use it before your foundation, the foundation stays on beautifully all day. When I run out and check the mail every day to see if my new one arrived, you know I like the product.
SWIMSUIT UPDATE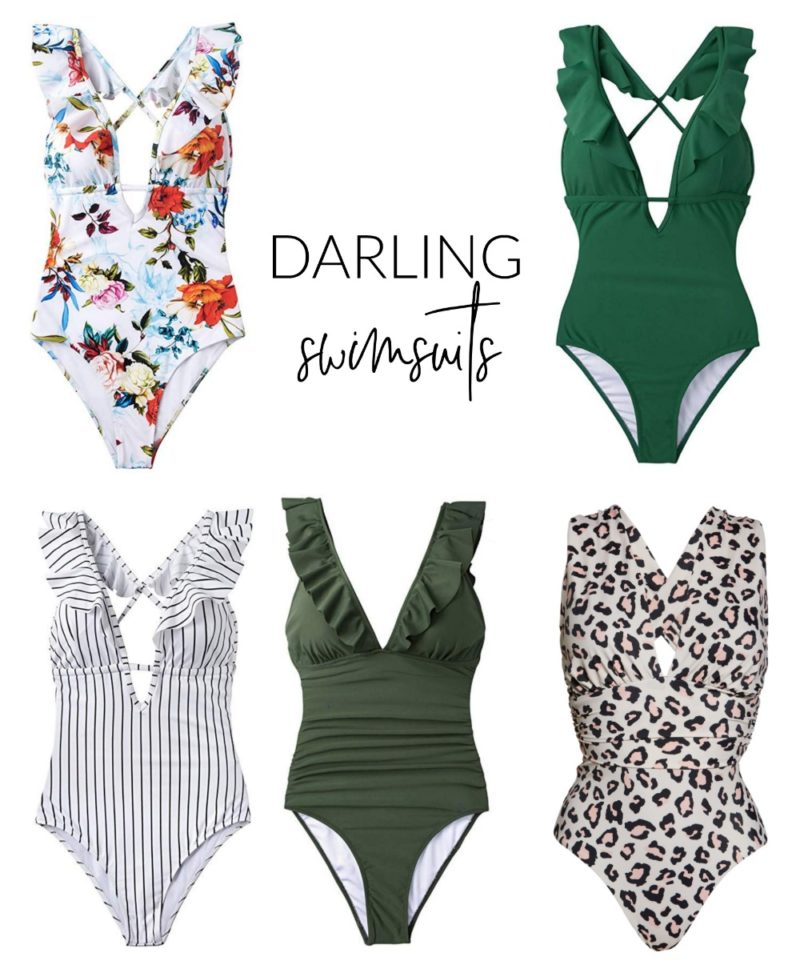 floral | green | striped | olive green | leopard
Ok, girls!!! My swimsuit arrived and I LOVE it. I ordered this olive green suit (size small) and it's darling. Especially cute with denim shorts. I love the fit and the forgiving nature of the material around the waist. The back is really flattering as well. I haven't always been a fan of suits I've ordered from Amazon but this is a good one.
SALES AROUND TOWN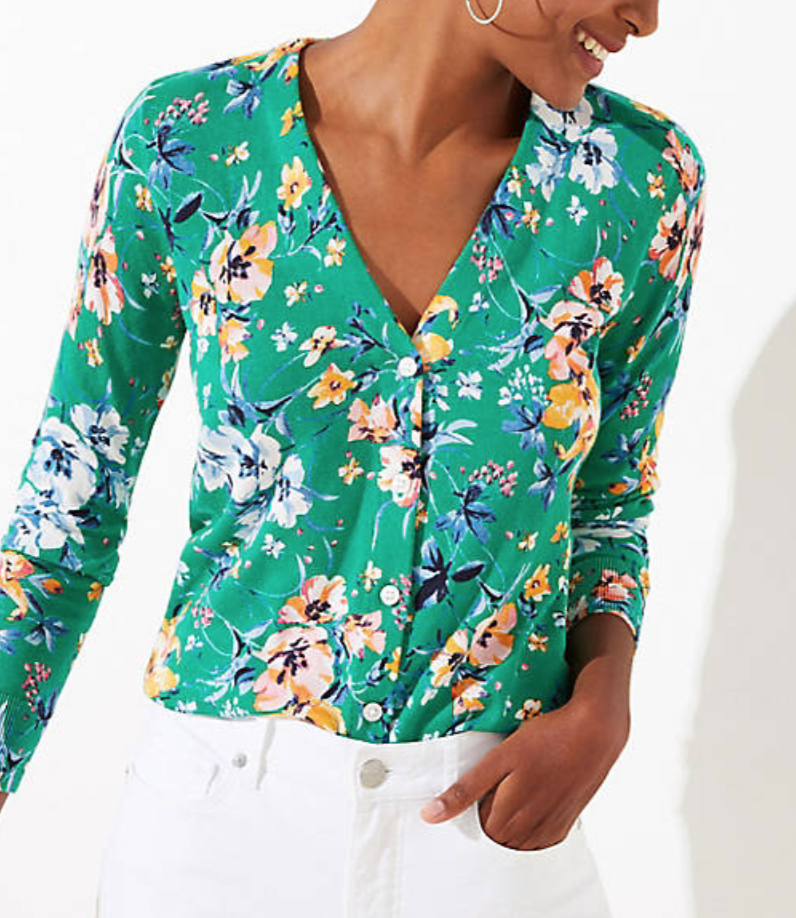 So pretty. I LOVE this color and the floral print is so sweet. Daring for Spring with white.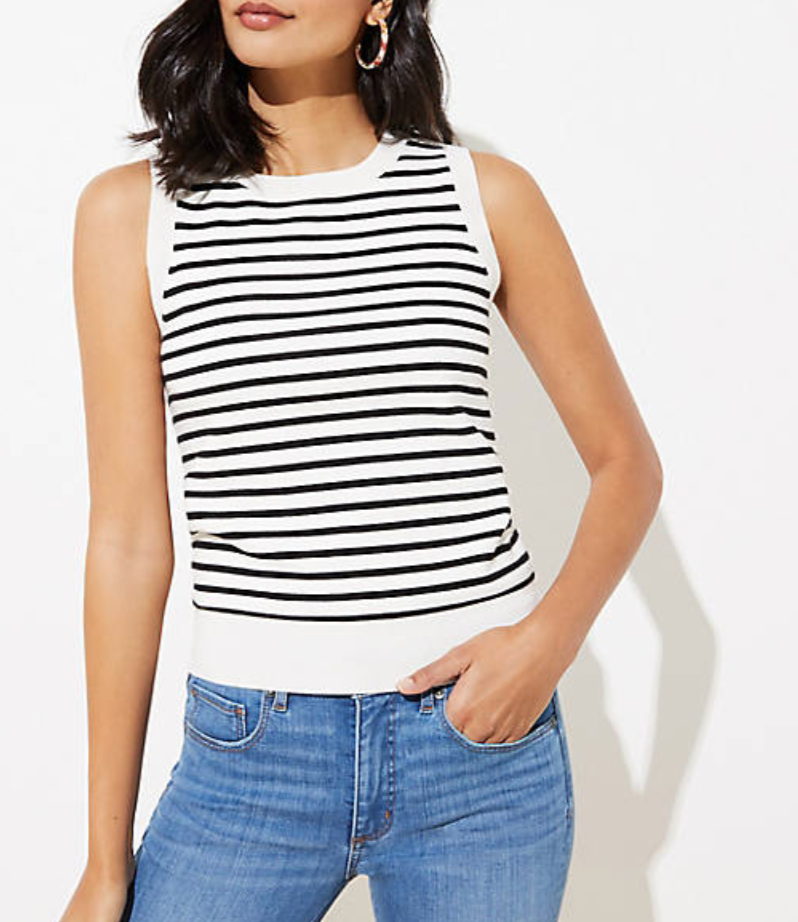 Stripes and sleeveless. A winning combination. Love this classic look.
RAY OF SUNSHINE
Such a cute dress. It has a bit of an Anthro feel. This would be cute with sneakers or as a swim cover up, too. Great vacation look.
MORE HOME FINDS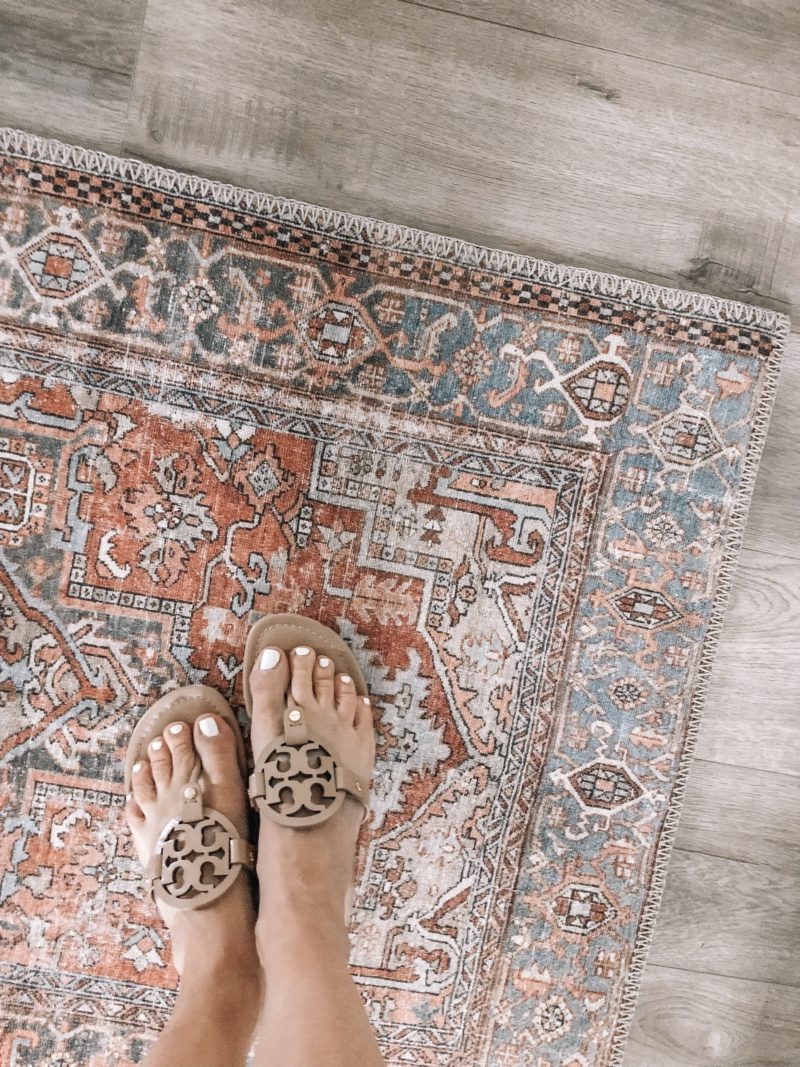 Our rug is once again on sale. And fully stocked so if you have had your eye on it, snatch it up. You can get a 7 x 9 for under $300.
PLACEMAT SALE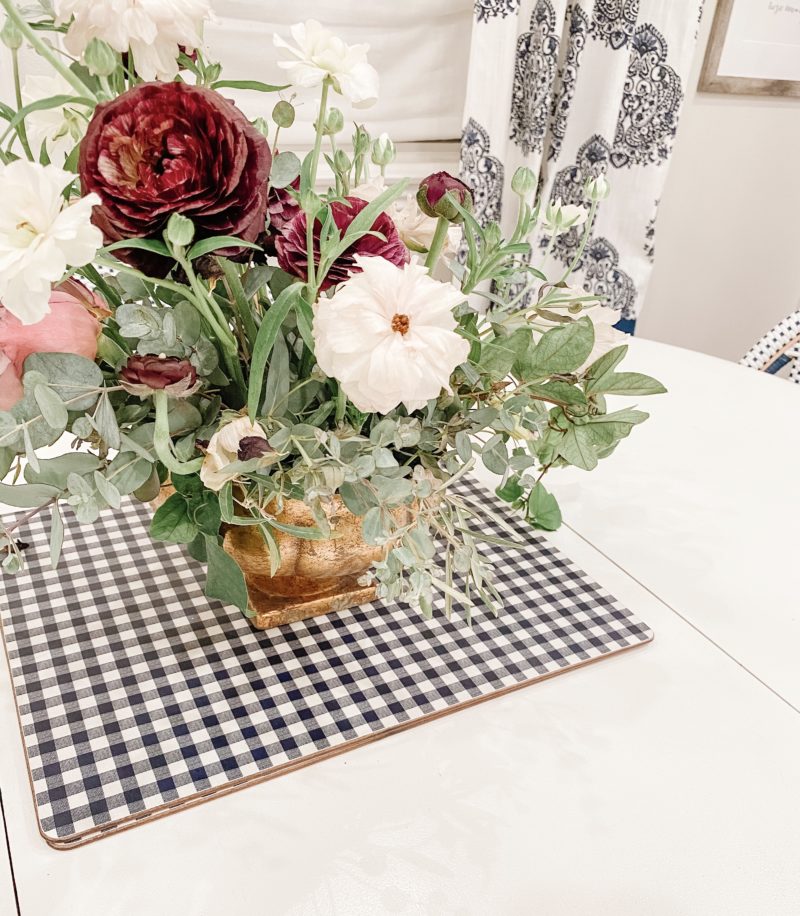 These are our everyday placemats. I love that they are wipeable. They come in a few colors and are currently on sale.
TOP SELLER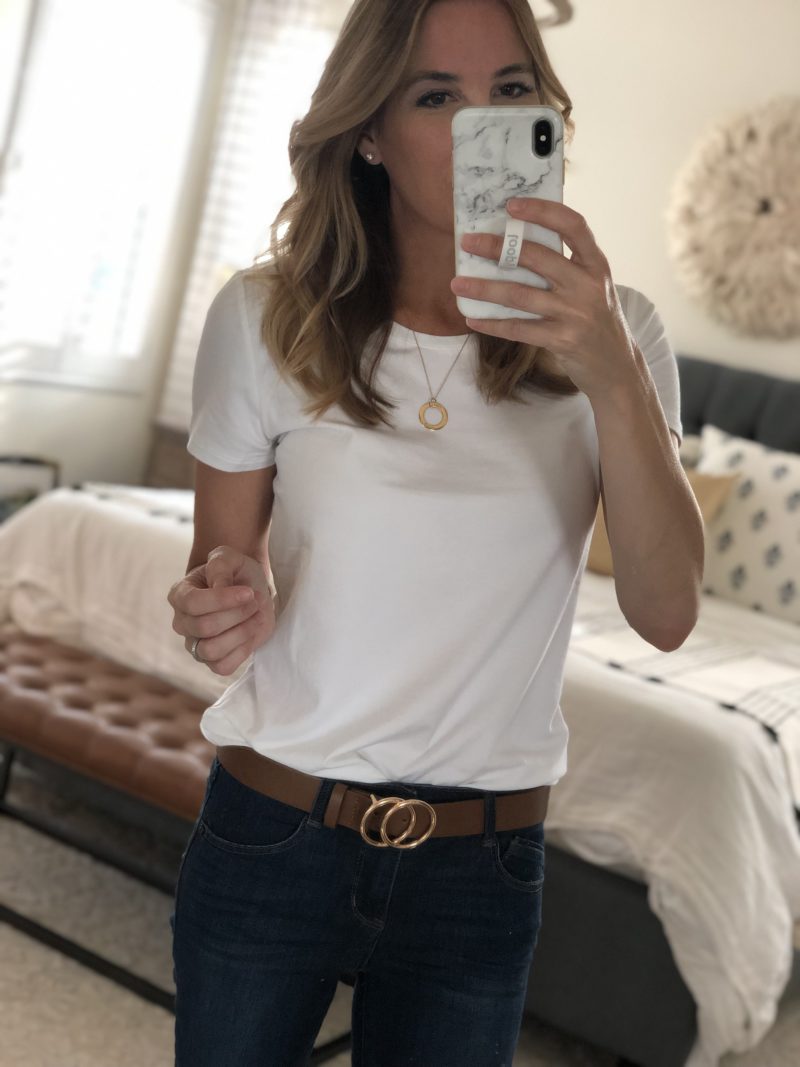 This two pack of white t-shirts was your favorite Amazon buy last week. You seriously can't beat them. Soft and the perfect amount of stretch. Plus the price is amazing. I buy size small.
PRETTY RUFFLE DRESS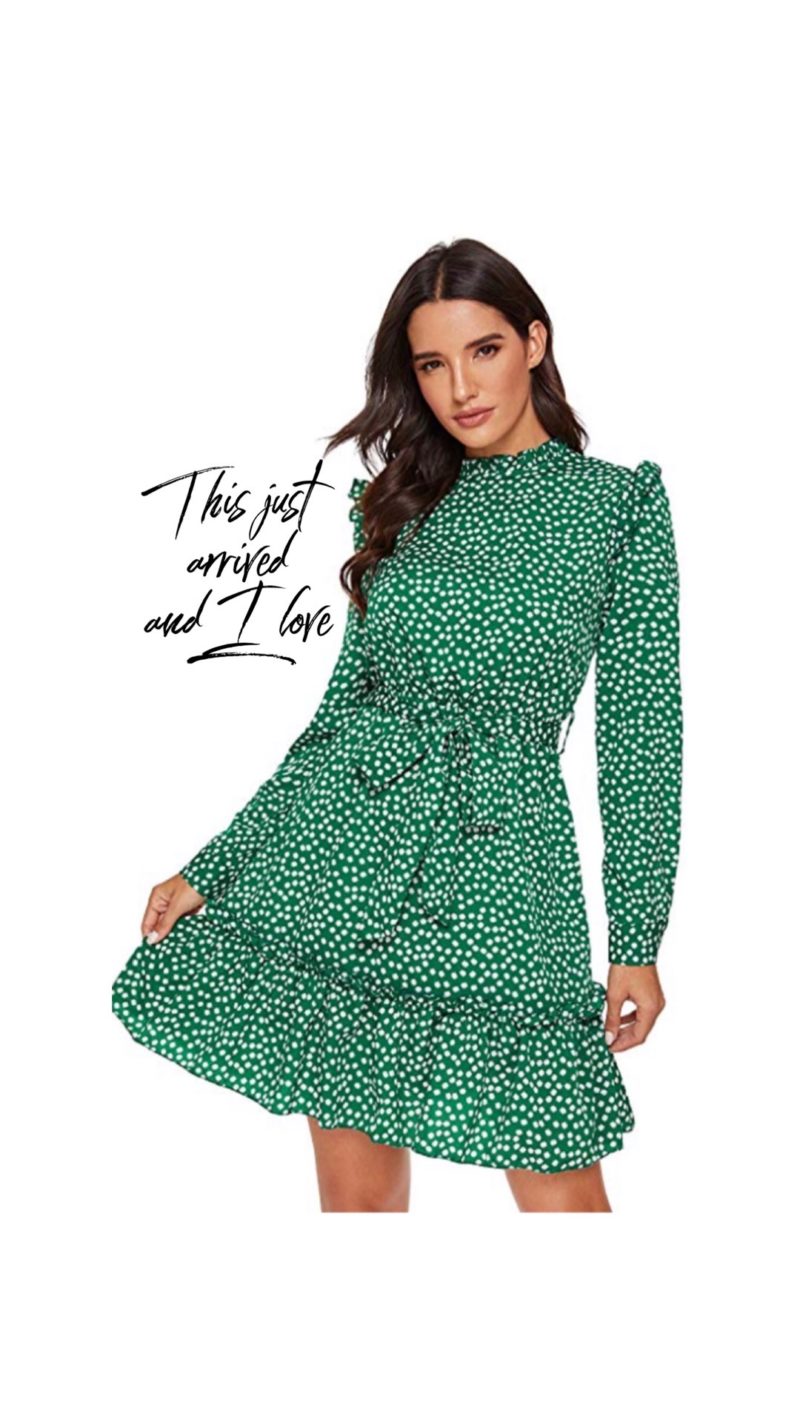 This is the other Amazon purchase you all went nuts for. It's such a great dress. It comes in a few colors but I do love this green.
Wishing you a fantastic weekend. We get to lay low and just enjoy. Our schedule has been nuts as of late so a little down time is welcome change. See you back her on Monday.
*Just a reminder that many of the items I show on my Instastories can be found here anytime (The "shop my favorites" under the shop tab on my menu bar.