Good morning! We are enjoying some time in the snow this weekend. Big Bear is only a couple of hours away from our house and it's great to have a change of scenery and just spend some time as a family. You should have seen us trying to pack to get out of the house. Hilarious. My hat is off to all of you cold-weather dwellers. I haven't lived in the cold since my college days. Although we did grow up in a cold climate, my parents handled packing us up. Now that it's my turn you suddenly realize that living in Southern California snow clothes aren't a common thing. But lucky for me, I can actually wear some of my cold weather pieces I love so much. Saturday Shopping is all about the $28.90 peacoat and my favorite getaway bags.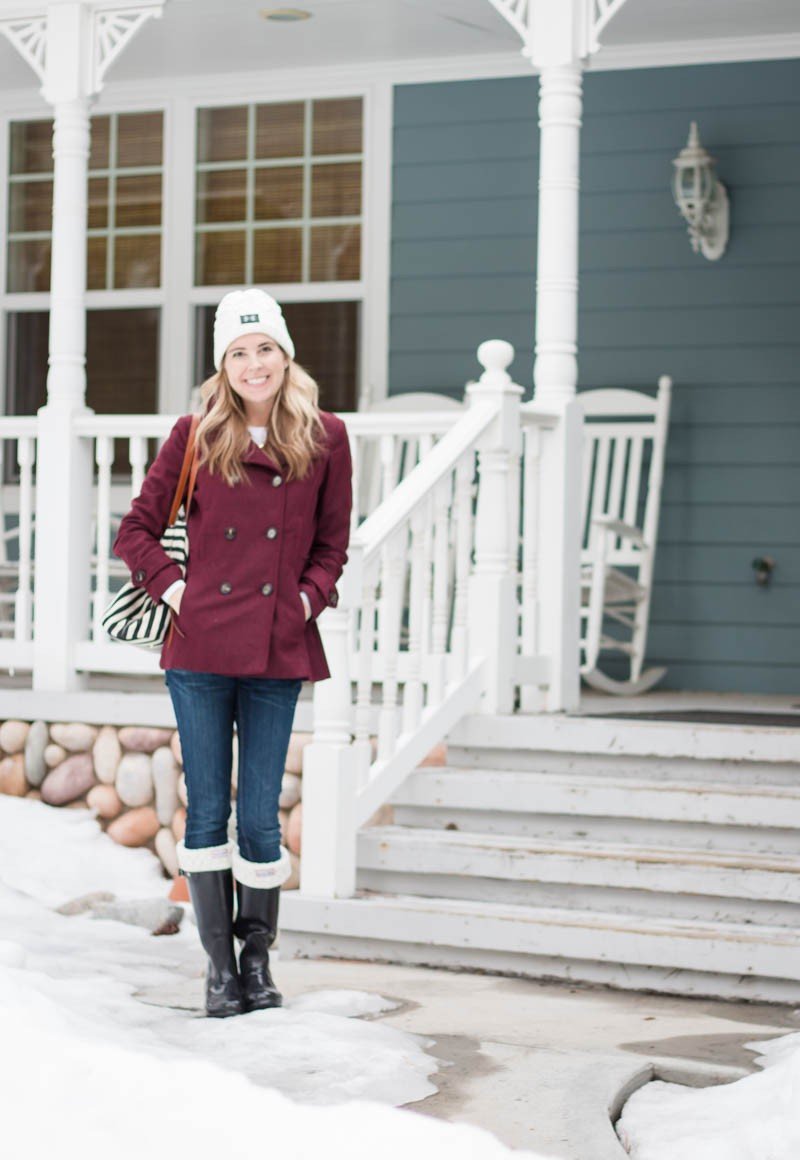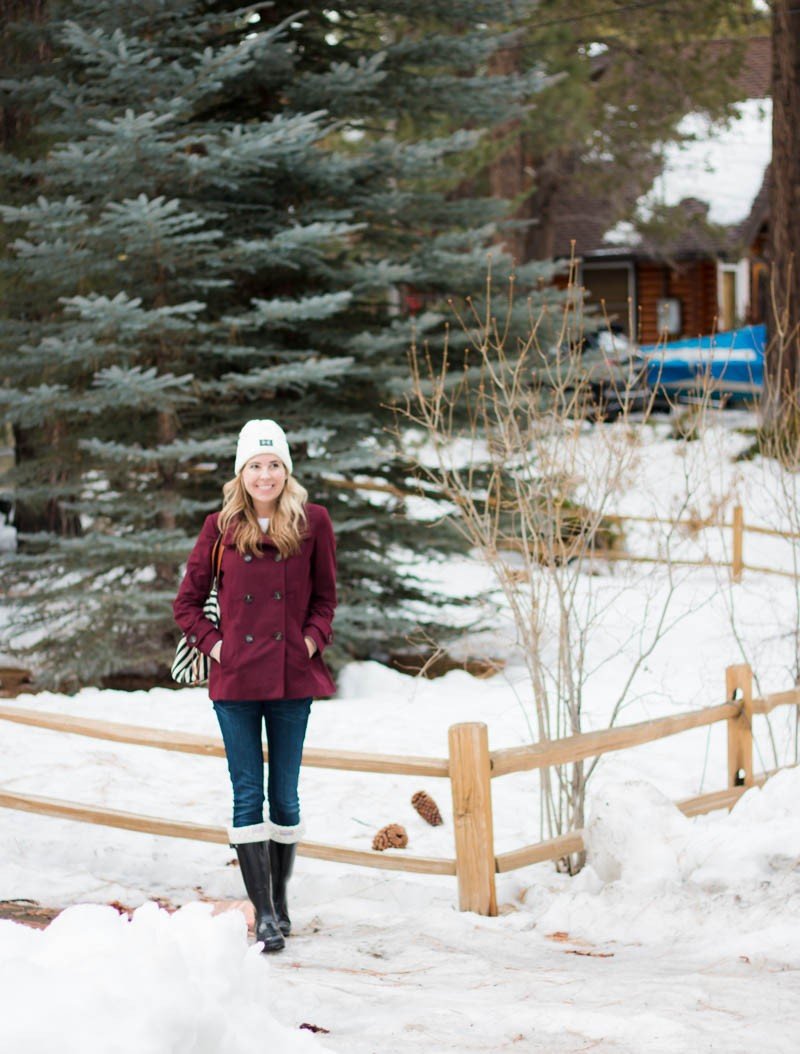 While most of our time is being spent skiing, we did venture out for a family date night. Any excuse to wear my black boots! There is something so refreshing about the mountain air.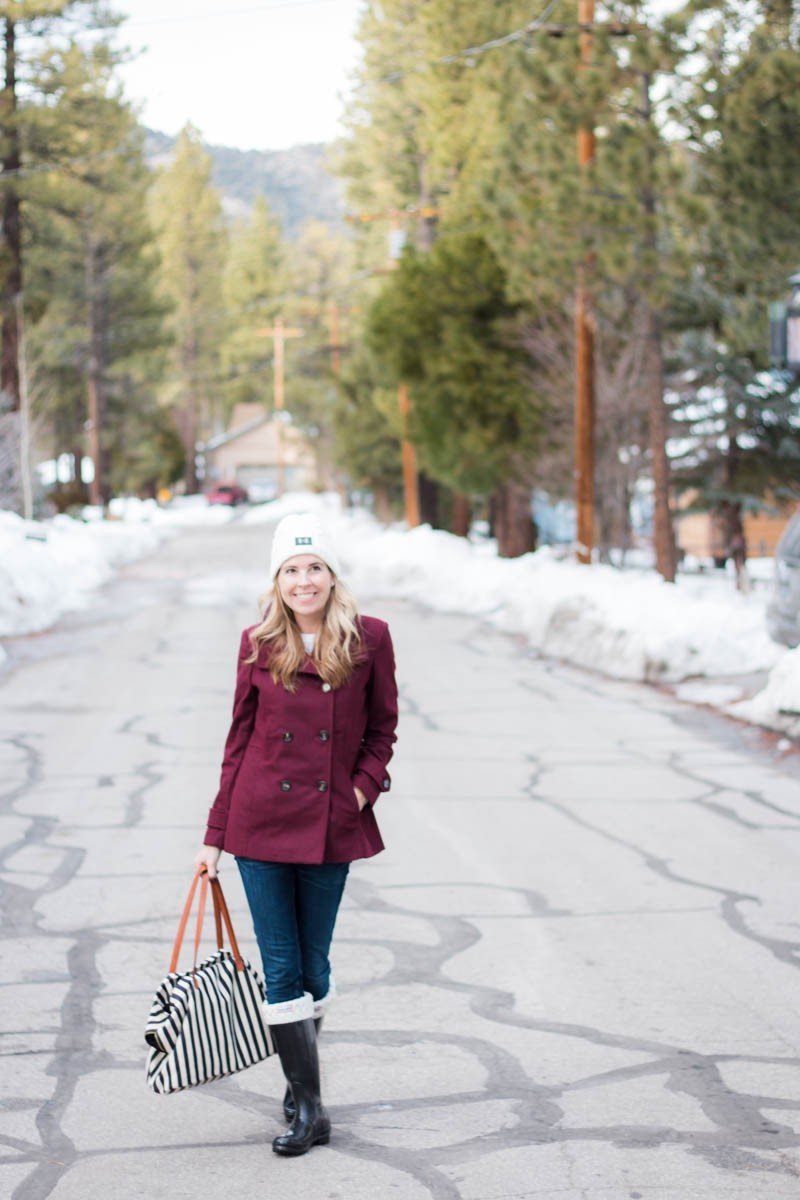 $29 peacoat | beanie | striped bag | jeans | boots | boot socks | white t-shirt | necklace
Shop This Look

If you have read my blog for a while, this bag has become a travel staple. I always take it on trips with me and it's normally the one I take on the airplane because it is so light to begin with. And it has three separate compartments which is super helpful. The black and white stripes don't hurt either! And the peacoat. It's an amazing deal.  It also comes in black, camel, and green. A few of you emailed me saying you bought the green and love it. By the way, the white jeans I love so much also come in a dark wash. Can't beat the price for such a great fit.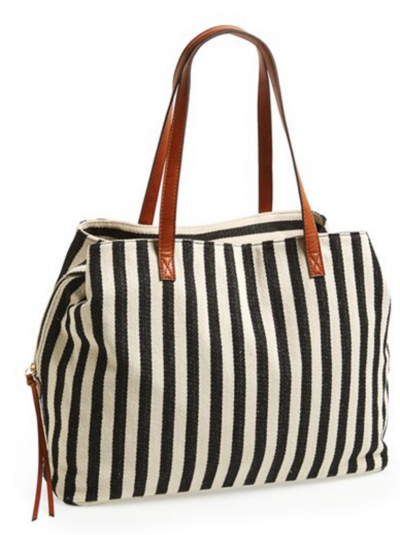 Highly recommend this bag. Have had it over a year now and it's my go-to. Also comes in navy and white.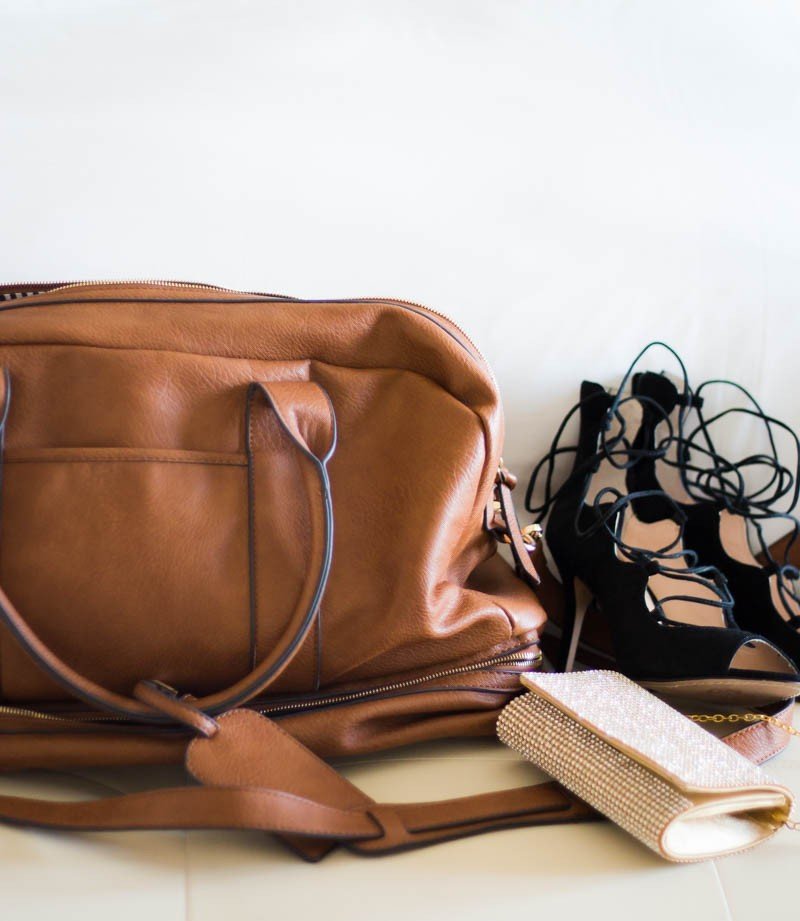 overnight bag | sparkly clutch | heels
I take this bag to most of our getaways, too. It makes for a great overnight bag. I have shown it before but like to let you know that things are still growing strong. I LOVE the way the bag unzips on the bottom for shoes. One thing. The bag had a funky smell when I first opened it. But I set it out in the fresh air for a day and it was gone. Just FYI. In the great closet clean-out that just occurred, these two bags made the cut.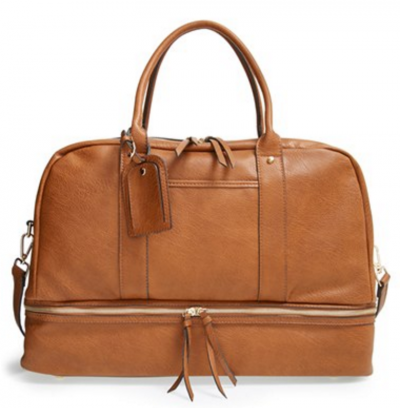 great overnight bag (also comes in black)
And lastly, here are some cute pieces that are on sale right now. Including this darling sweater that comes in a ton of different colors. Here are three of them.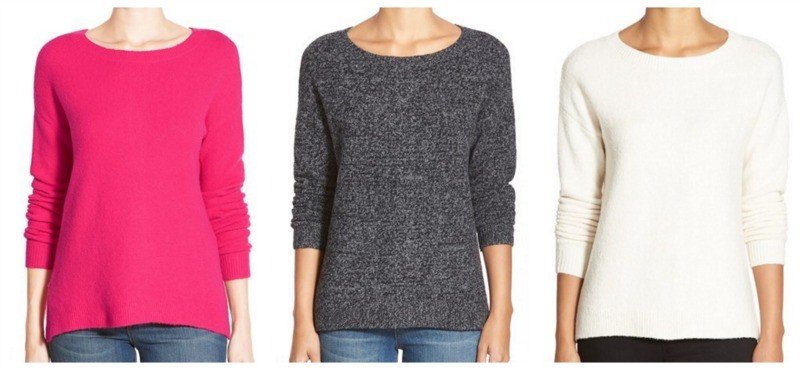 As you know, I am a big fan of an ivory or white sweater being a closet staple. This one is a great price $34.50 $58.
Sale Items Under $50

Hope you're enjoying the weekend. We are soaking in both the snow and the family time. And playing some hilarious rounds of Telestrations! Have you heard of it? It's a family favorite around here.
Sales Around Town:
Loft: buy one, get one 50% off sale
Anthropologie: Extra 40% off sale items!!!! || Darling Pullover
Gap: 40% off purchase
Old Navy:  Up to 50% off