Good morning. We all slept in this morning which was a welcome change. I think part of is that I stayed up way to late watching House Hunters. Does anyone else get sucked into that show. And to be honest, it's not all that entertaining but I have to know which house they pick. I any event, I need an extra cup of coffee today but have a fun Amazon try on session plus other sales around town to share with you.
AMAZON TRY ON SESSON
Such a cute dress, girls. I've been wanting to show you this ever since it arrived. It's such a fun look for Fall and the denim jacket looks great with it I am wearing a size small in both. Love that the dress has pockets and is lined. It's flowy and perfectly feminine.
The dress is such a nice length, too. For reference I am 5'7″. If you are looking for a denim jacket, I really do love this one. Great fit and works with so many outfits.
FUN FALL DRESS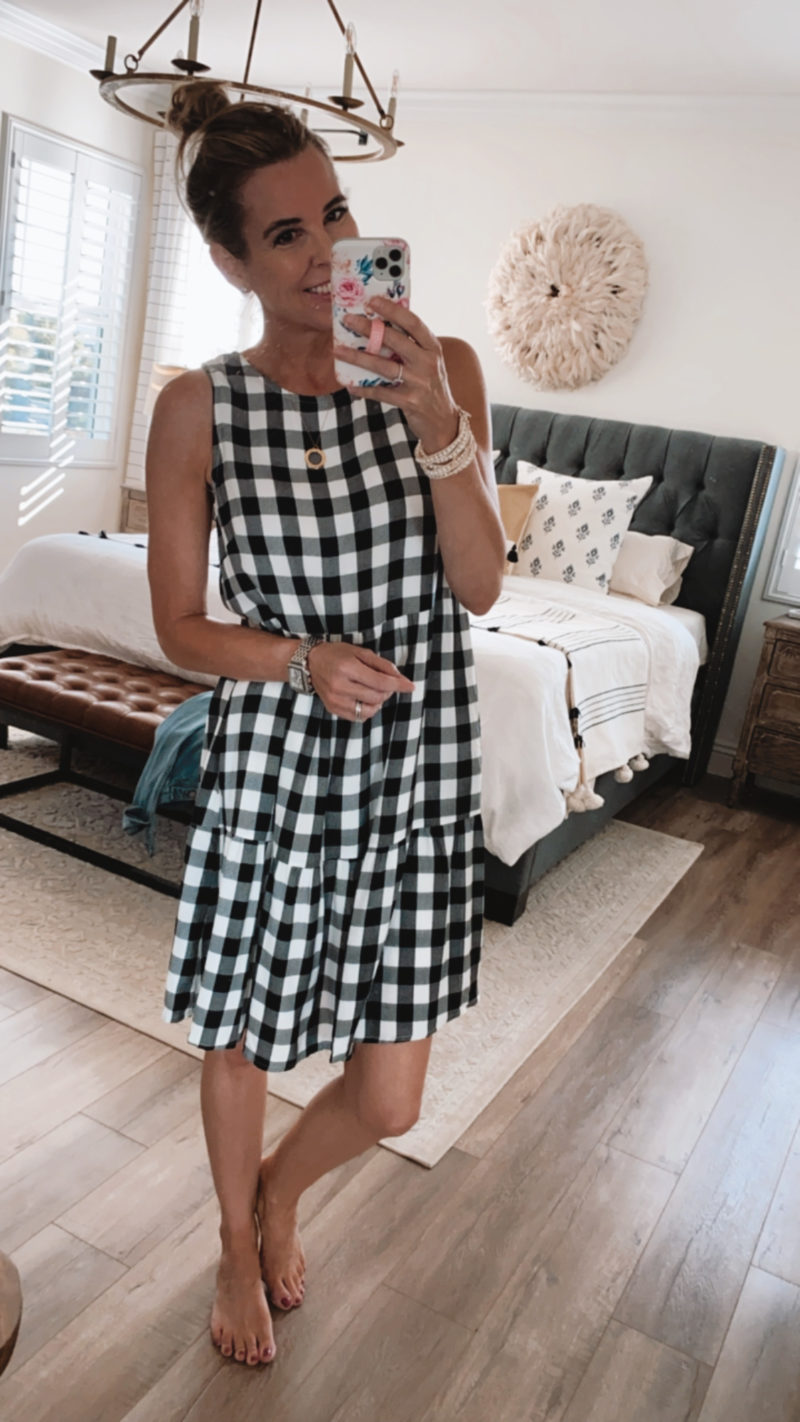 The dress comes in seven different colors and is under $30. I think the black and white is so cute for this time of the year.
BE COZY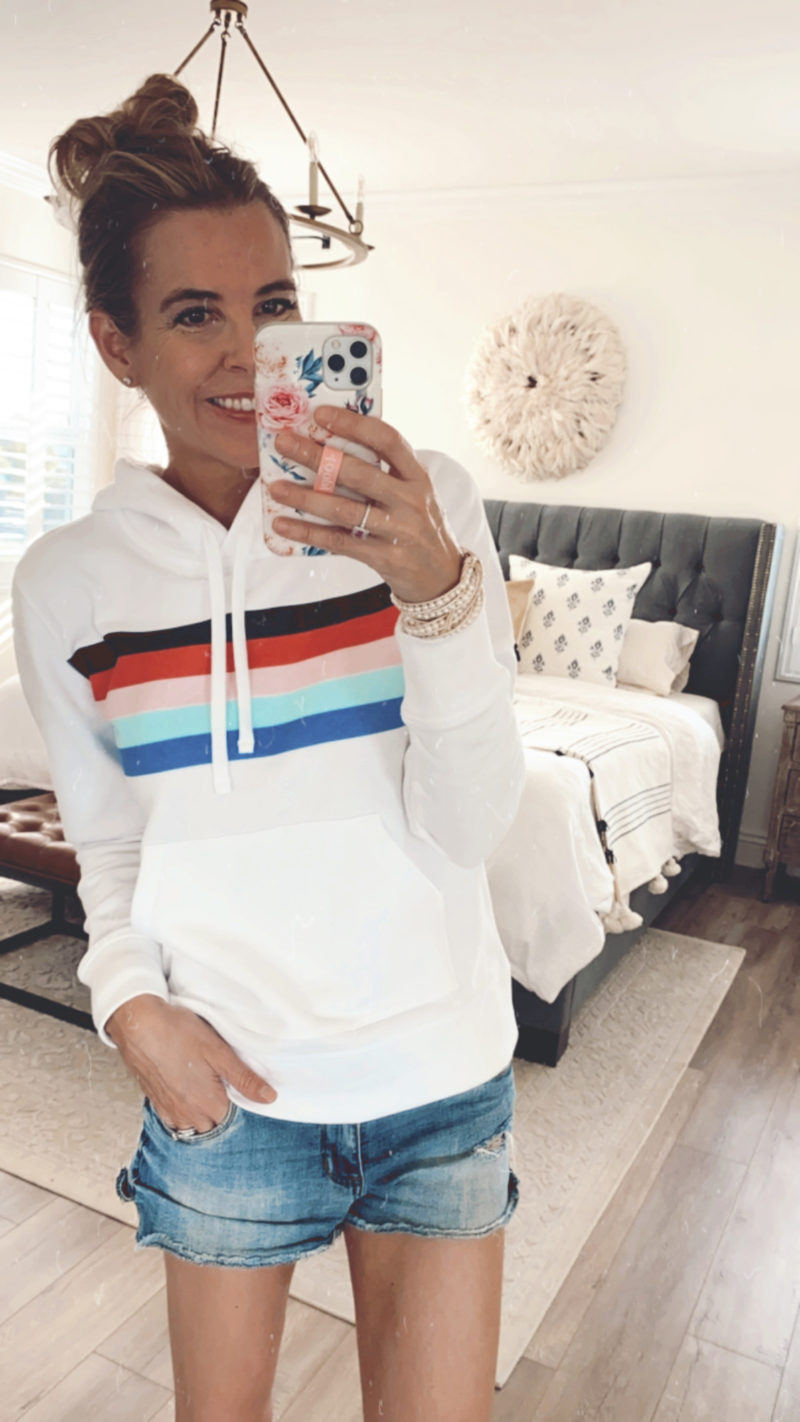 Next up is a five star hoodie. Not only are the stripes adorable, but it's incredibly soft – especially on the inside. I am wearing a size small and just might order in another color. My daughter is hoping for one as well. These denim shorts are similar to the ones I've had for years.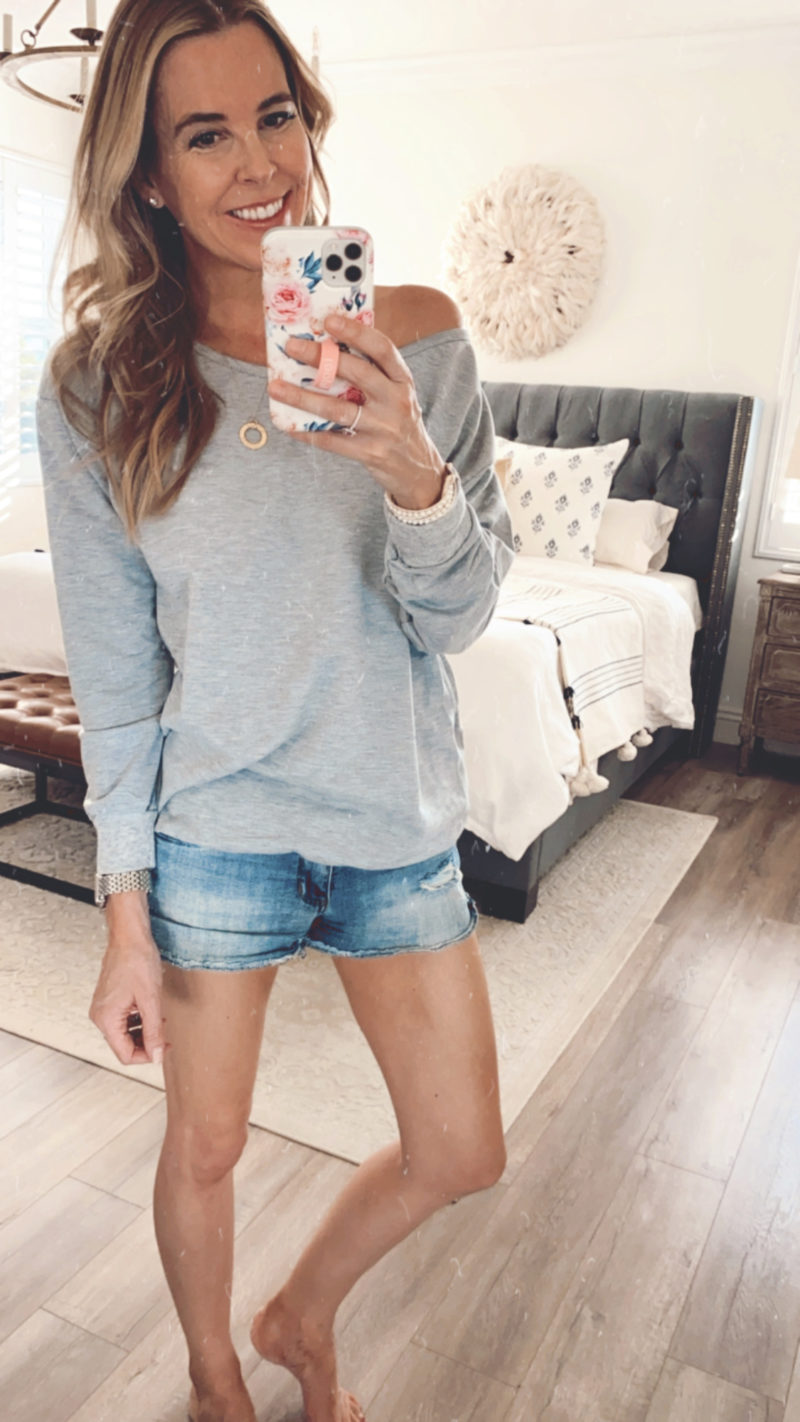 This top was a pleasant surprise. While it's not silky soft, it's very comfy and this was actually the outfit I put back on after trying everything on which says something. A really cute, flirty top that comes in many different colors. Can be worn with a cute bralette or just lounging around the house when the bra comes off. I am wearing a size small in this.
COFFEE CARDIGAN
Bring on all the Fall vibes. Do you remember this cardigan? This has been one of my best Amazon purchases and I just scooped it up in the pretty color combo. It makes me want to have a pumpkin spice something or other immediately. And this will look so great with leopard flats. These Amazon cardigans really are a great find. They are extremely soft, the perfect weight and you can't beat the price. This one is called, "Coffee" and I am wearing a small.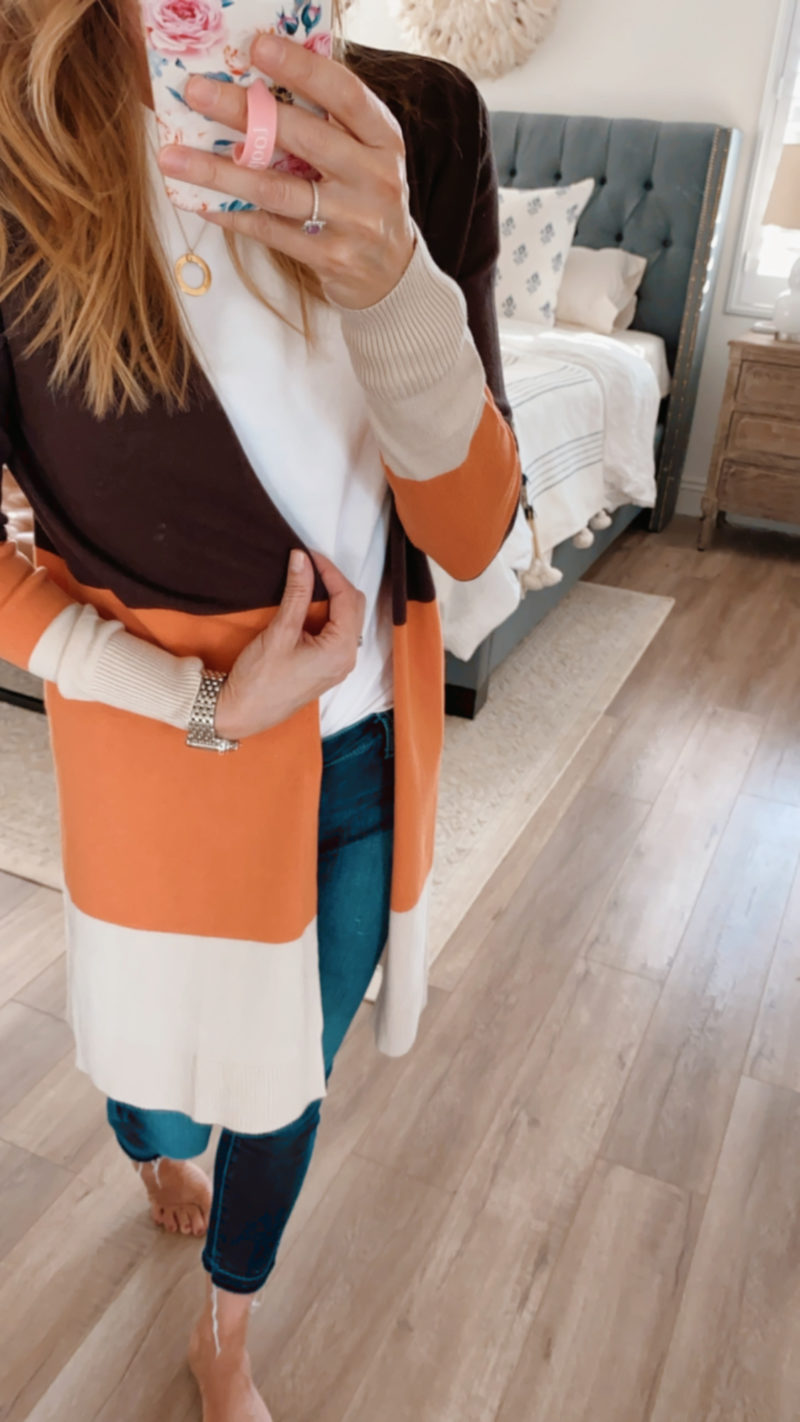 The basic white t-shirts are a wardrobe staple over here. I wear them all the time. They come in a pack of two, wash beautifully, and are extremely soft.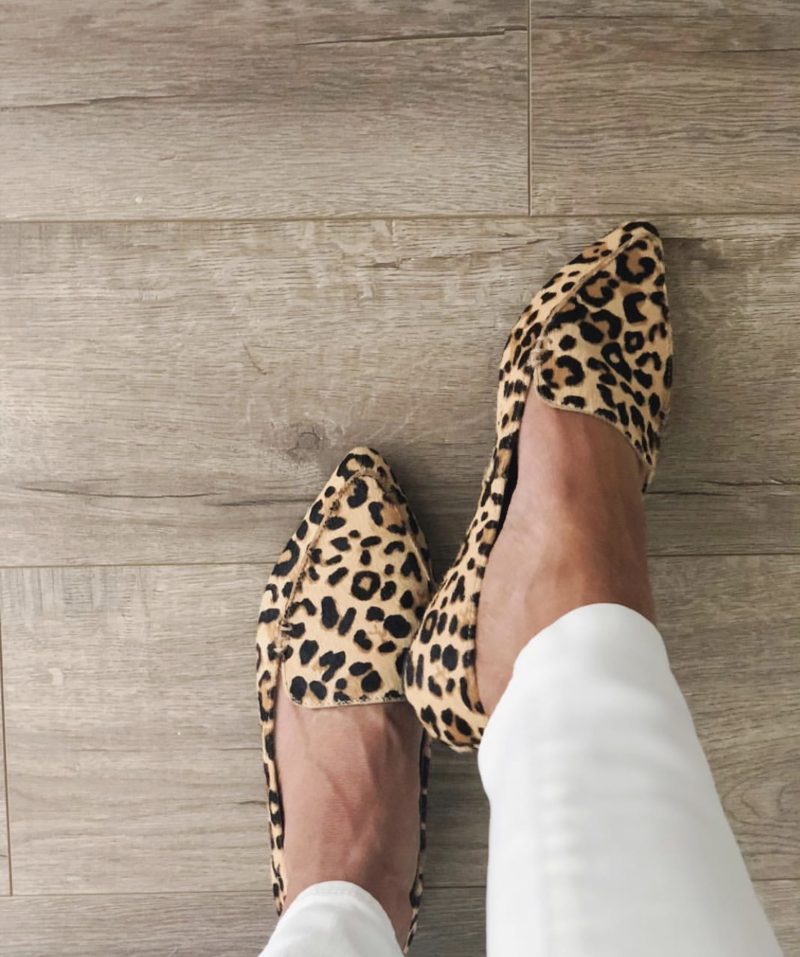 I think many of you have these. They will look so cute with the "Coffee Cardigan." If you don't have a pair of leopard flats, these are on sale and a staple for me. I wear them all the time. I also highly recommend these camel suede loafers. They look cute with every outfit.
TRIED AND TRUE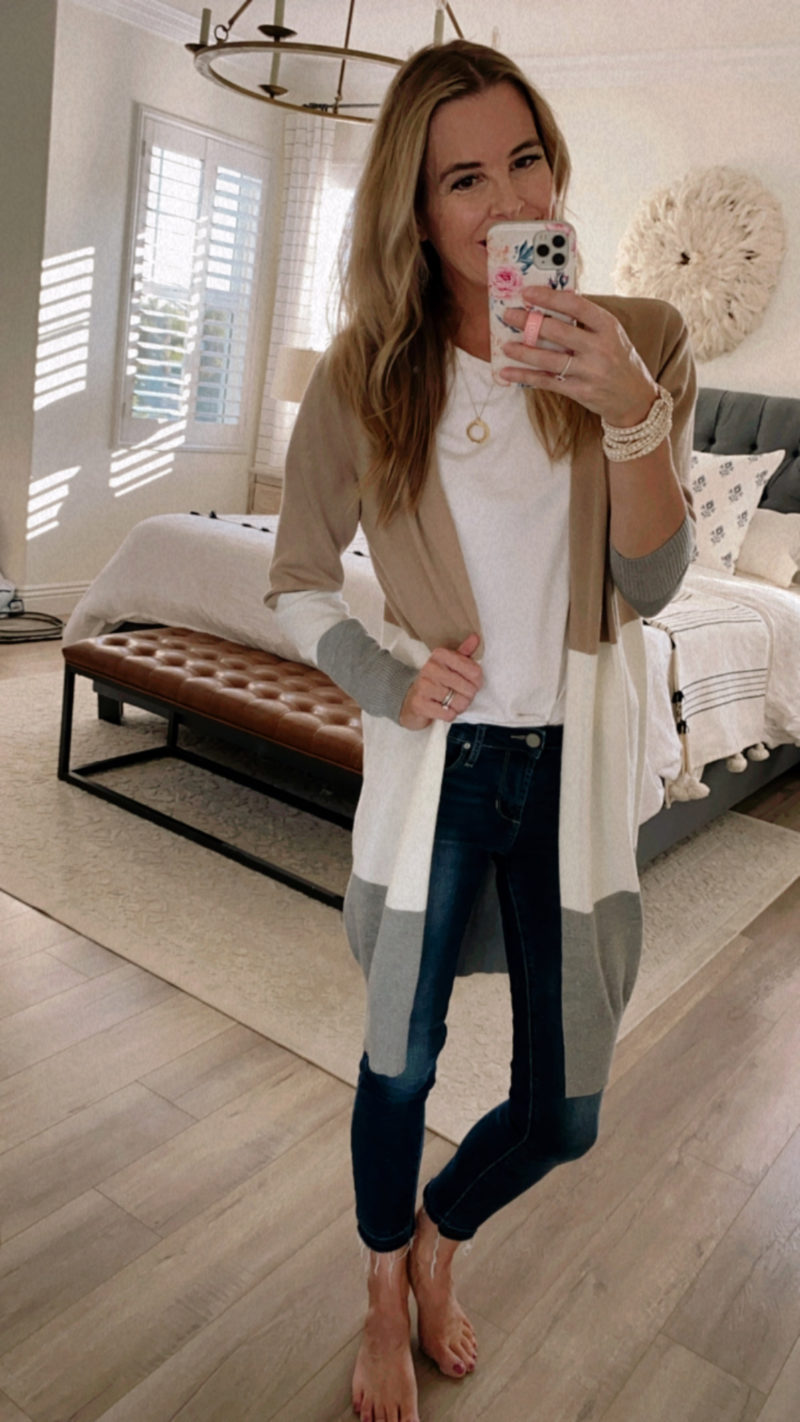 This is the cardigan in Khaki. A great neutral and one that I wear often during the cooler months. Throw it on with a t-shirt and jeans and you feel and look pulled together.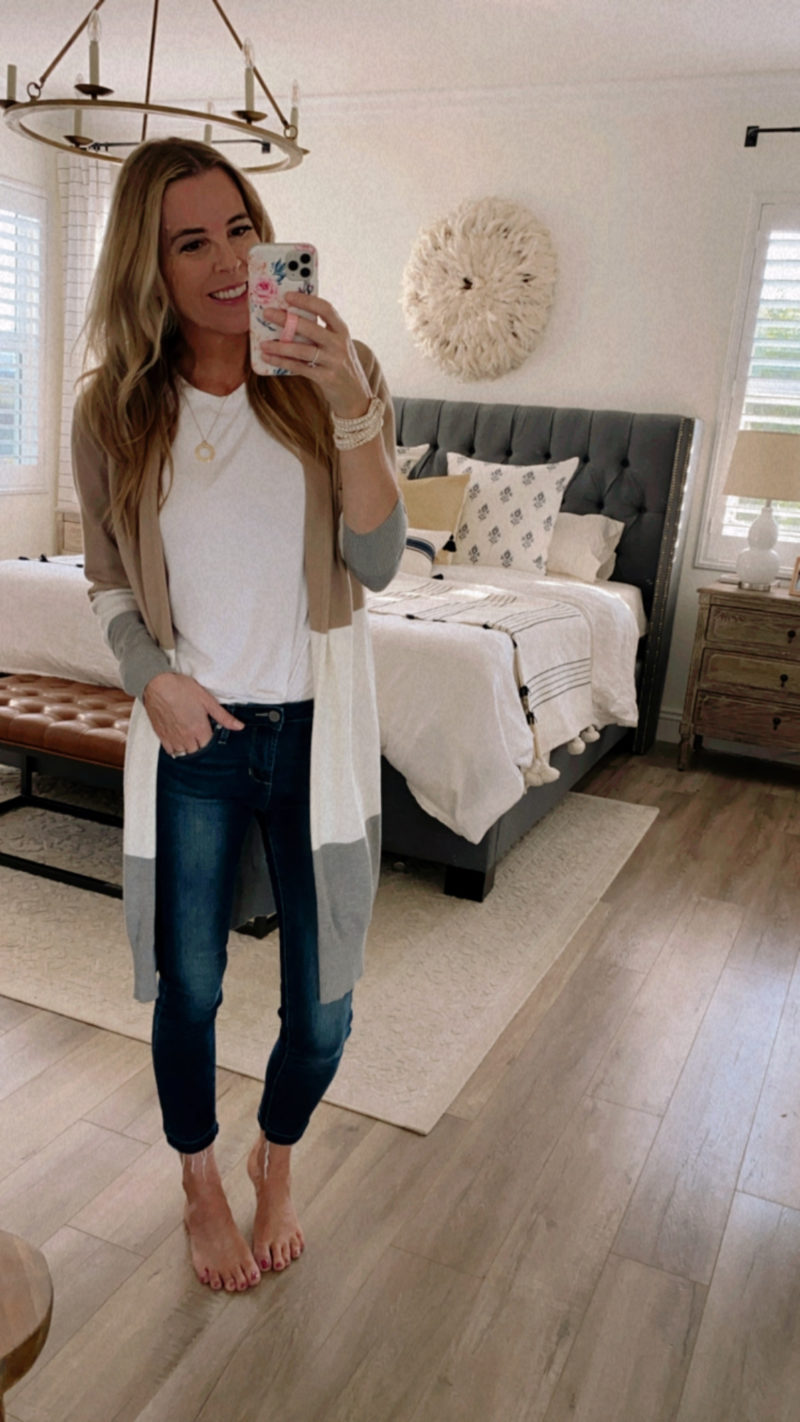 I've had this pair of denim forever and ever but these jeans are very similar. Great price point and a really good fit.
BACK IN STOCK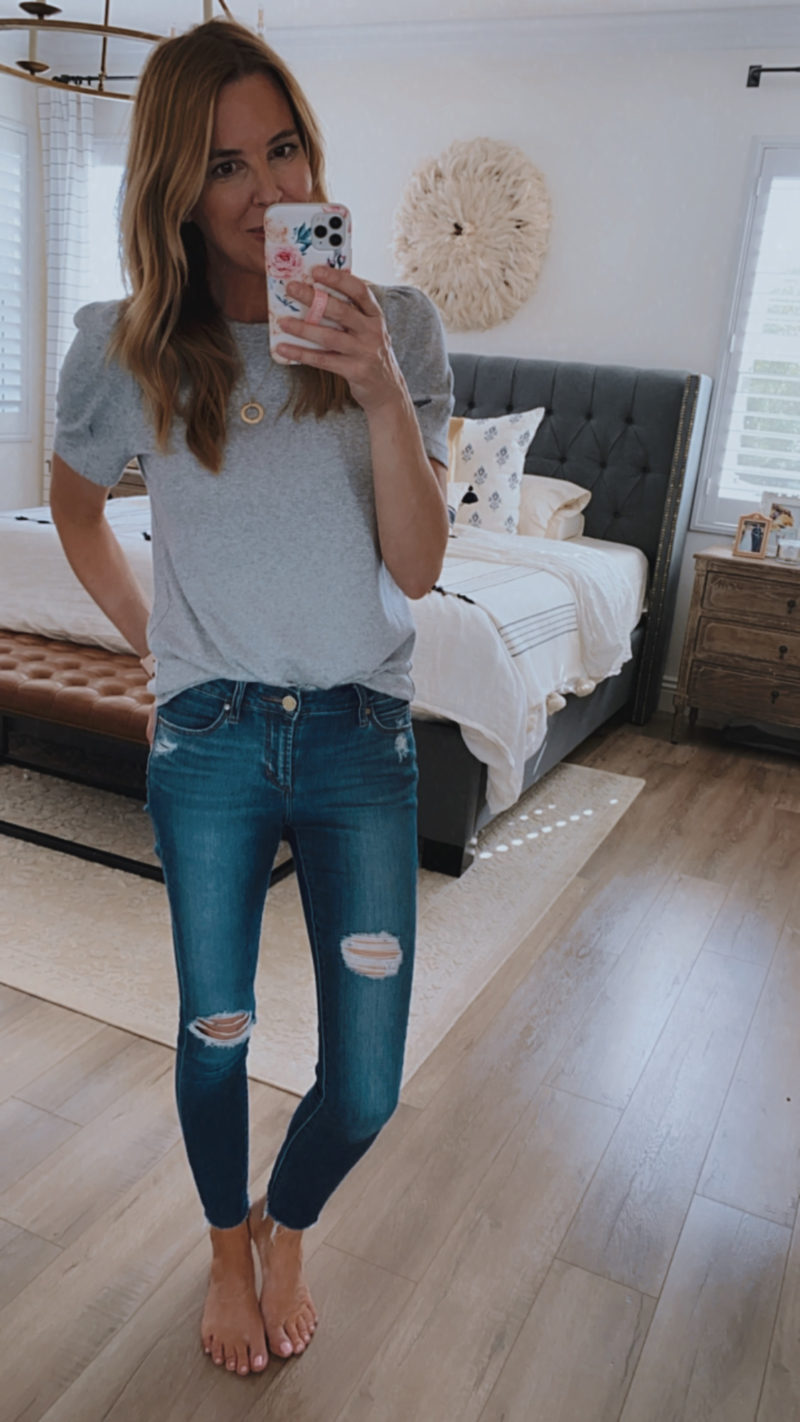 This top is back in stock!!! It's my favorite. My family can attest to the fact that I wear these non-stop. They just look so cute with jeans and shorts. They are incredibly soft and comfy and just fit well. I recommend hanging it to dry. If you like to throw everything in the dryer go up a size. I accidentally put one of mine in the dryer and it still fits but is shorter. I love these so much I have three colors.
I've gotten so much use out of these jeans. They are comfortable and a great price point.
BEST SELLER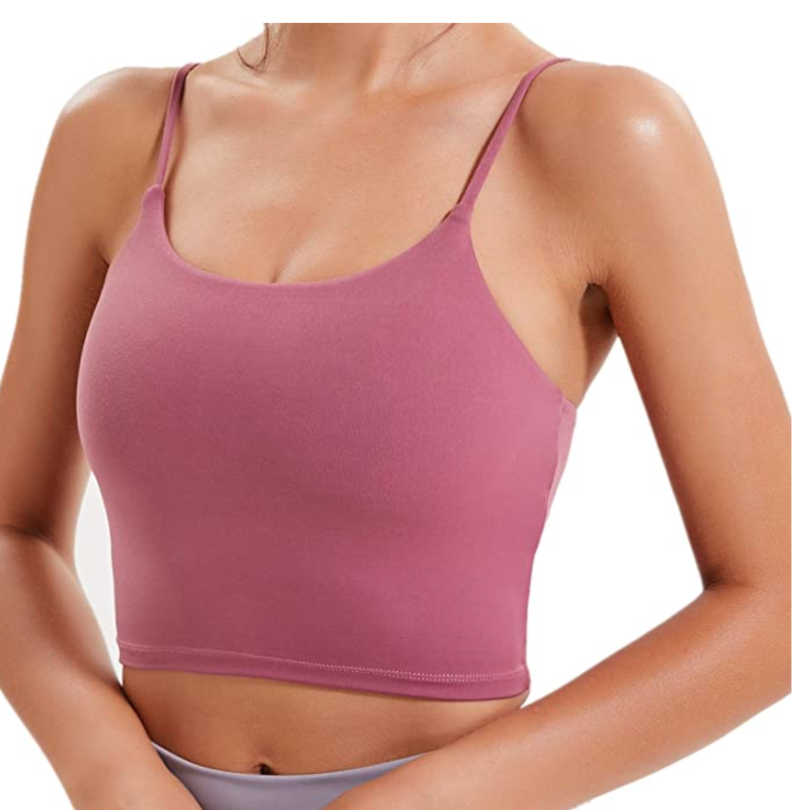 I have heard nothing but rave reviews for these tanks so I ordered two. Can't wait for them to arrive. Do any of you already own these?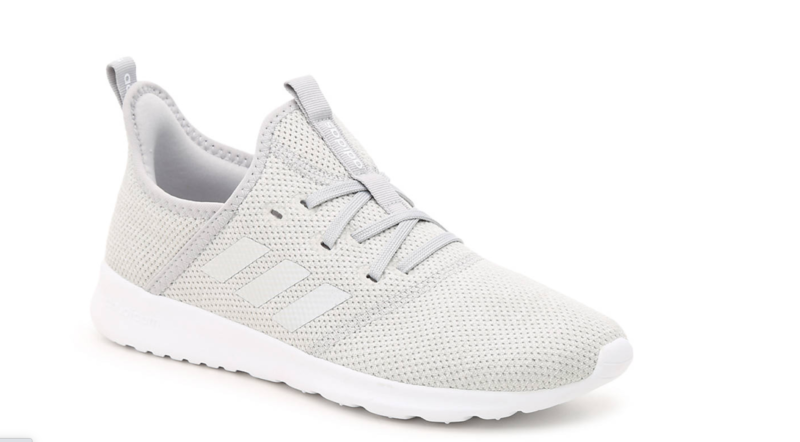 Now that I can wear somewhat normal shoes again, I am so excited to slip these back on. You know I am a fan as I have Cloudform Adidas in three colors.
SALES AROUND TOWN
Here a few fun finds from around town . . .
ABERCROMBIE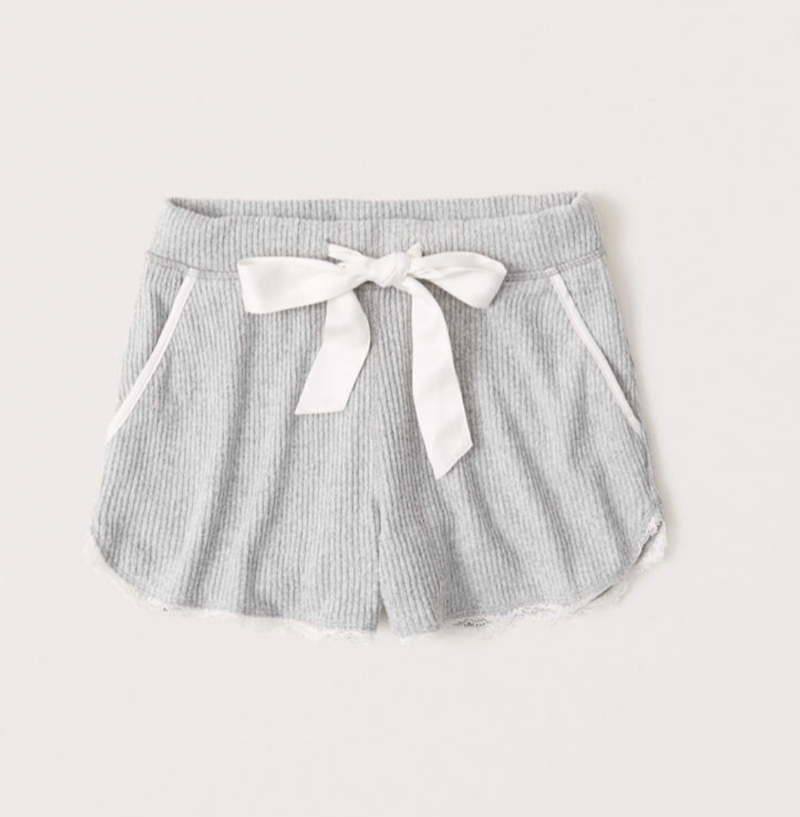 SO CUTE! I have the long version of these and love them. These are currently 15% off.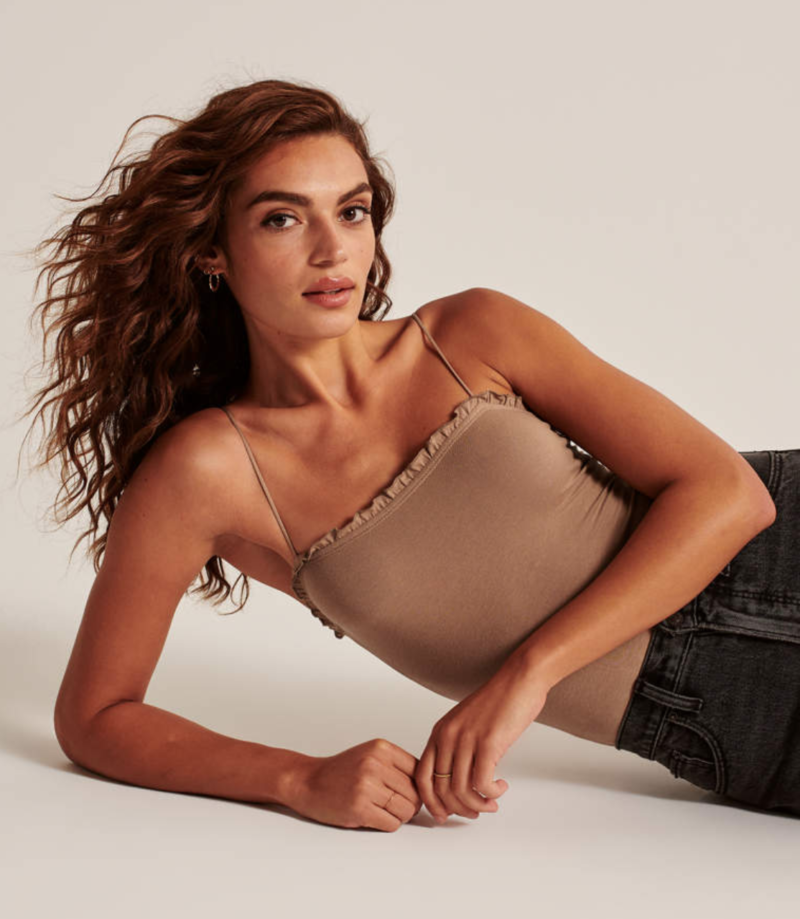 This ruffle trim bodysuit is now $21. So feminine and pretty. Would look great alone or under a blazer or cardigan. This comes in three colors.
WORLD MARKET
A friend of mine just asked me about a round cutting board and this one is beautiful.
I also noticed these pretty velvet chairs are on sale. They come in three different colors. Love the swanky vibe.
HOLIDAY PREP
I had many of you reach out over Instagram asking about this link. These garlands are extremely realistic looking for the holidays. I like to add in a couple fresh greens from Trader Joe's for the smell but on their own they are just beautiful. Now is the time to snatch them up while they are on sale.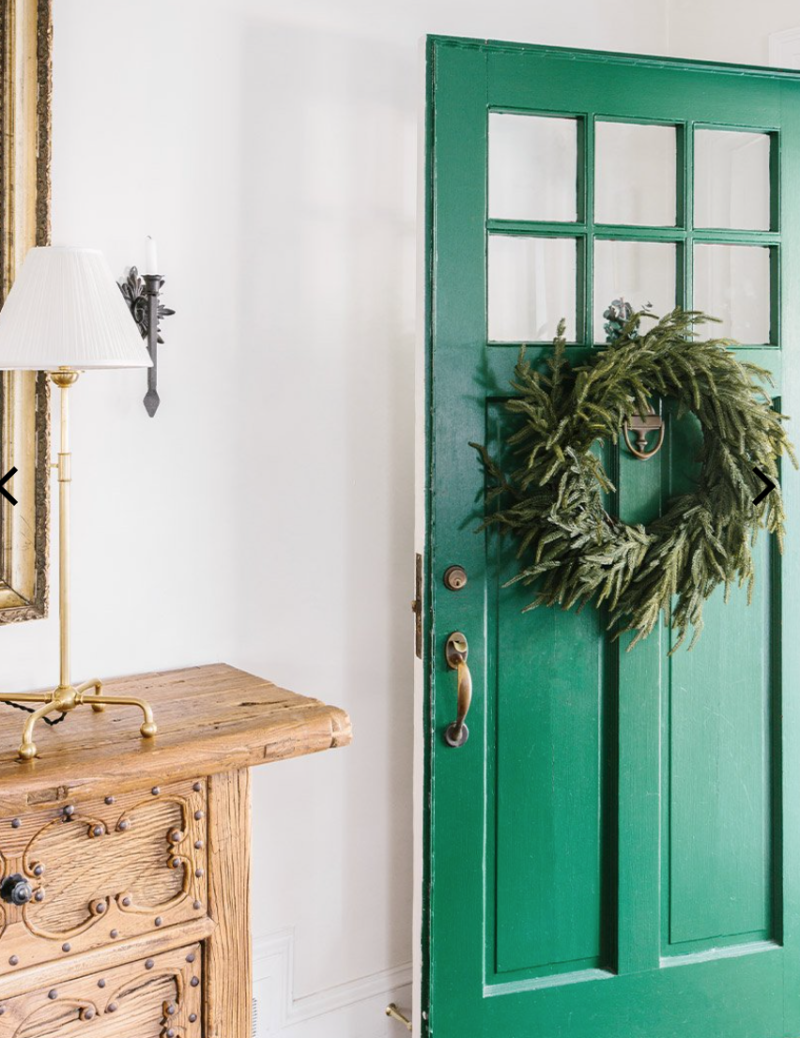 This wreath is absolutely gorgeous, too. I would add a pretty silk ribbon and call it good.
ANTRHOPOLOGIE
Anthro is offering 20% off all clothing, shoes and accessories and free shipping over $50.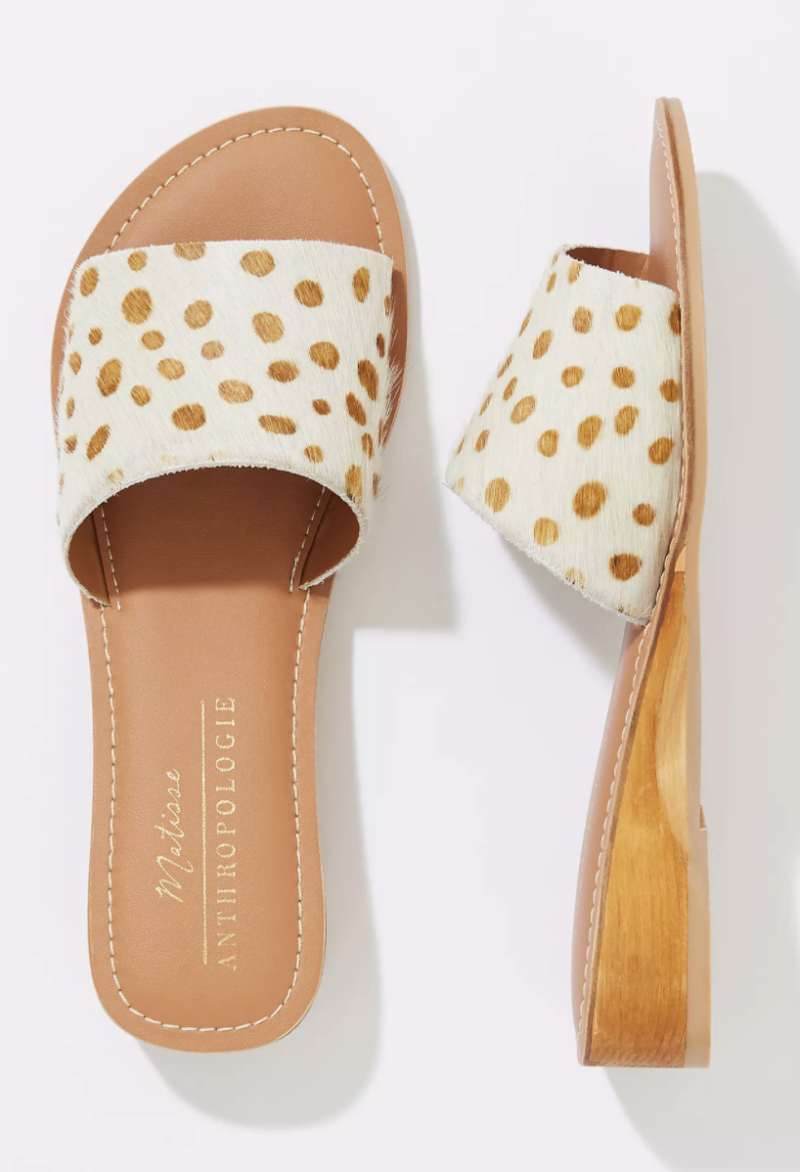 I just ordered these sandals. I finally have my walking boot off but can't where flats (only wedges) so these are perfect and a great sale price right now. It's not as easy as you think to find wedges that aren't crazy high. They come in three different prints and all are adorable.
POTTERY BARN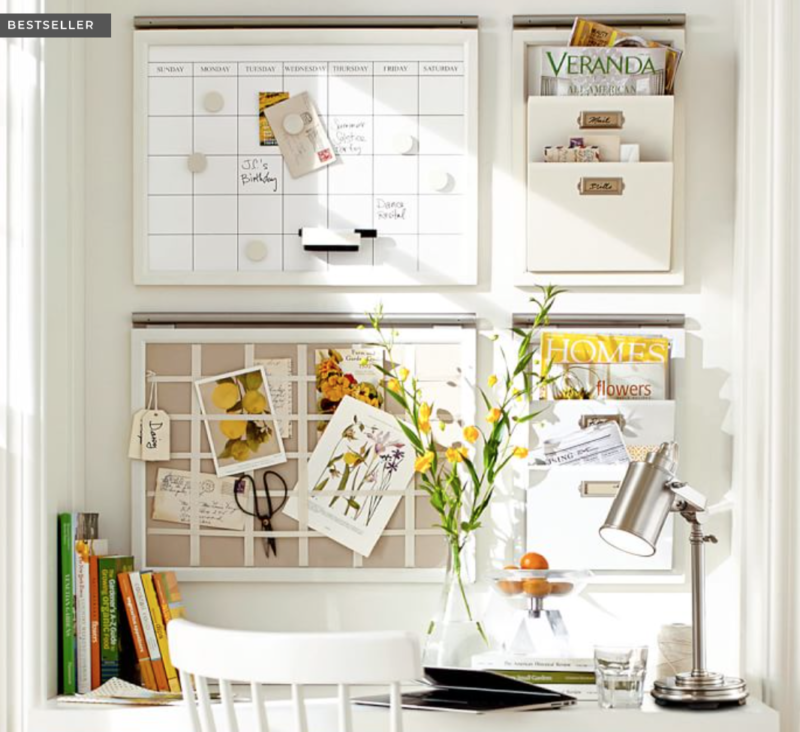 Just a heads up that this office organization system is on sale right now.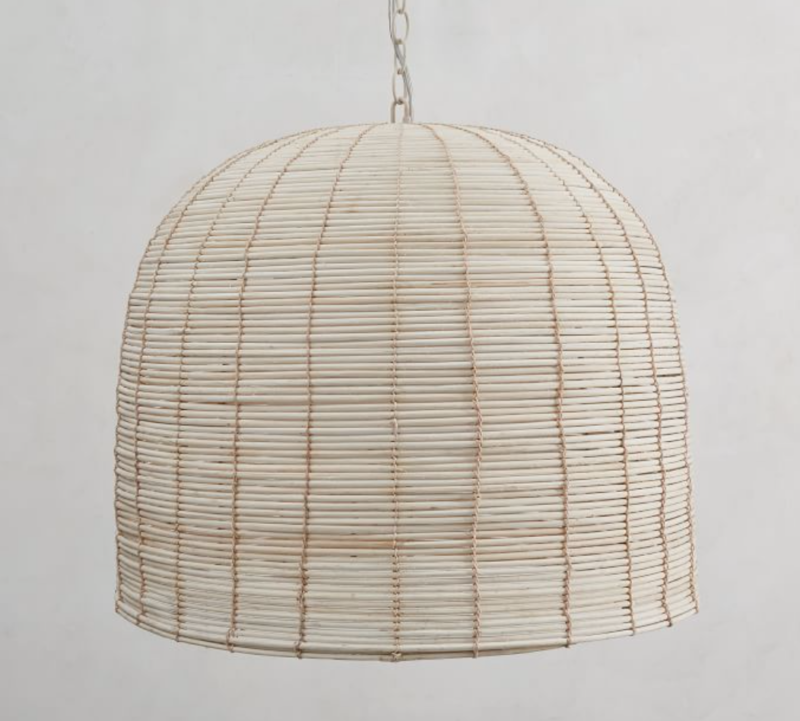 I've had my eye on this pendant for our powder room and it's currently $100 off. Such a pretty statement piece.
Wishing you all a great weekend with the people you love. Not sure about you but really trying to stay in the moment these days. Not saying it's easy for me. . . but learning to do better each day.