Good morning. What are you all up to today? Our house is still completely out of sorts from the bathroom renovation. In case you missed it, I shared a post on how to prep your house for a remodeling mess. I should have added that the post clean-up takes much longer than you think. Time to clear out the clutter so we can bring in the Christmas mess! Plus we are due for a deep clean around here. There are ton of great sales today. Not sure why Black Friday sales are happening so early, but they are so I'v rounded up some great deals.
TINY TAGS SALE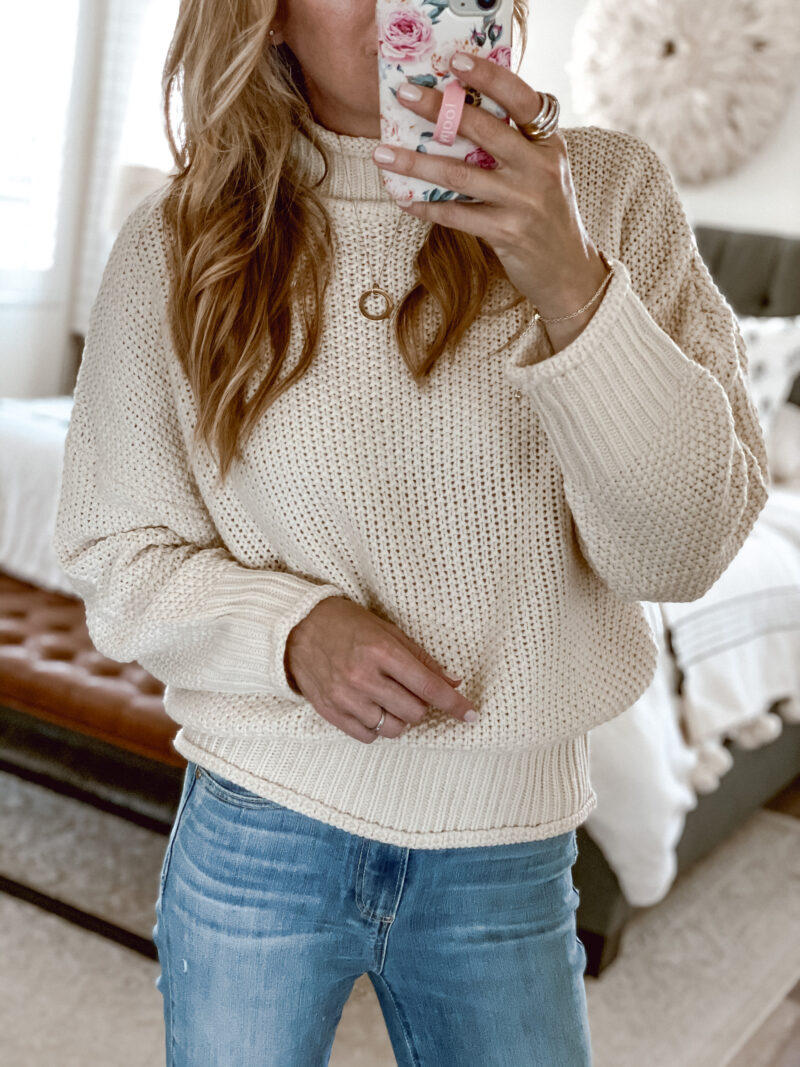 I'm sure you've noticed that I never take this necklace off. In fact I usually layer it with my "mama" necklace. That one has such strong memories attached because I never took it off while we were caring for my mom. The circle pendant has my children's names on one side and our family motto on the other. It reads, "Rise and Shine, Be the Good."
This necklace means so much to me and I love wearing it. You can find it here. But it also comes in 14k Gold which will last forever.
*Sweatshirt details here (so soft).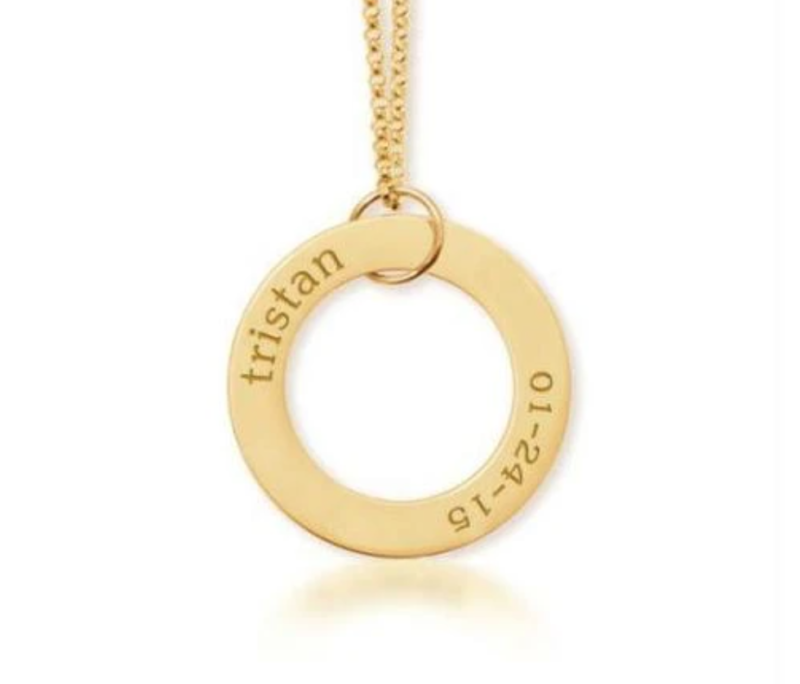 These pendants make amazing gifts. Right now everything is 20% off which is a wonderful discount.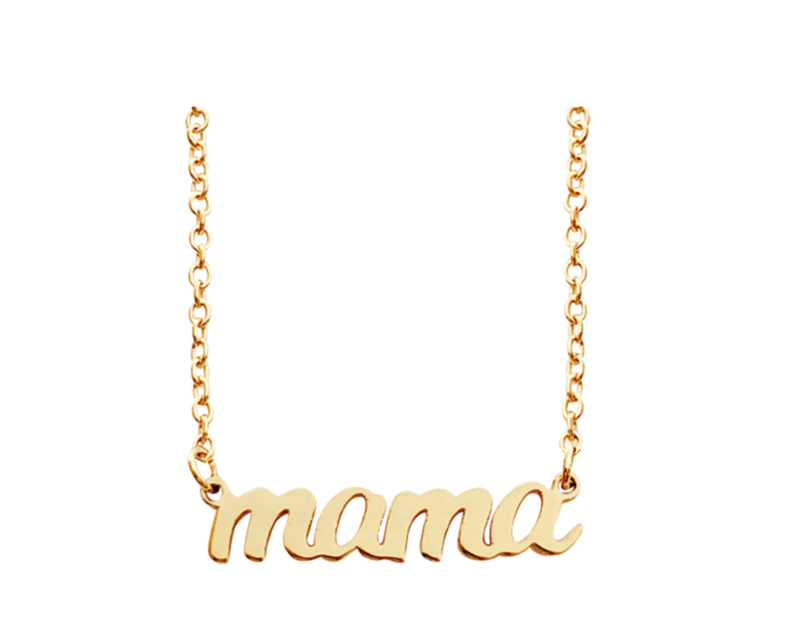 This is the sweet mama necklace. It's dainty and beautiful in person.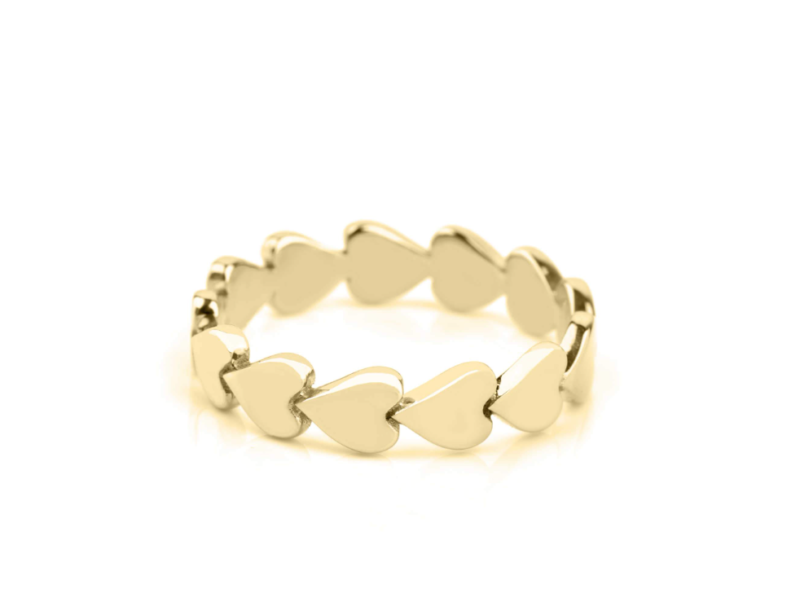 Tiny Tags has so many cute pieces but this heart band is new and so pretty. It's called the "Perfectly Imperfect Heart Band." Love that name.
ANTHROPOLOGIE
You know the Anthro sale section has my heart. Right now everything that is currently on sale is an extra 40% off. That is the BEST time to shop.
Yes to this dress. I can't get over the color and the back. So good for the holidays. It was $138 but is now $53. It comes in more colors, too.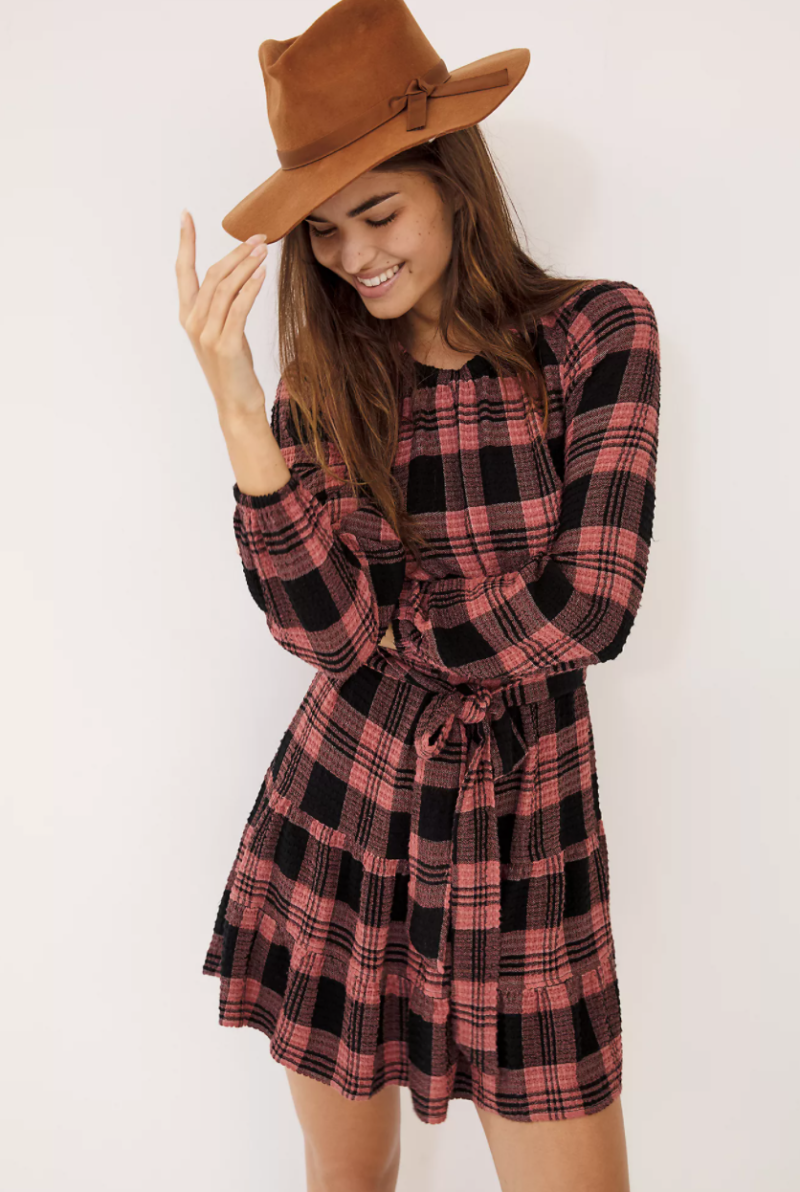 This Cloth and Stone sweet plaid dress was $148 but is now $60. Such a good deal. This brand is one of my favorites that Anthro carries.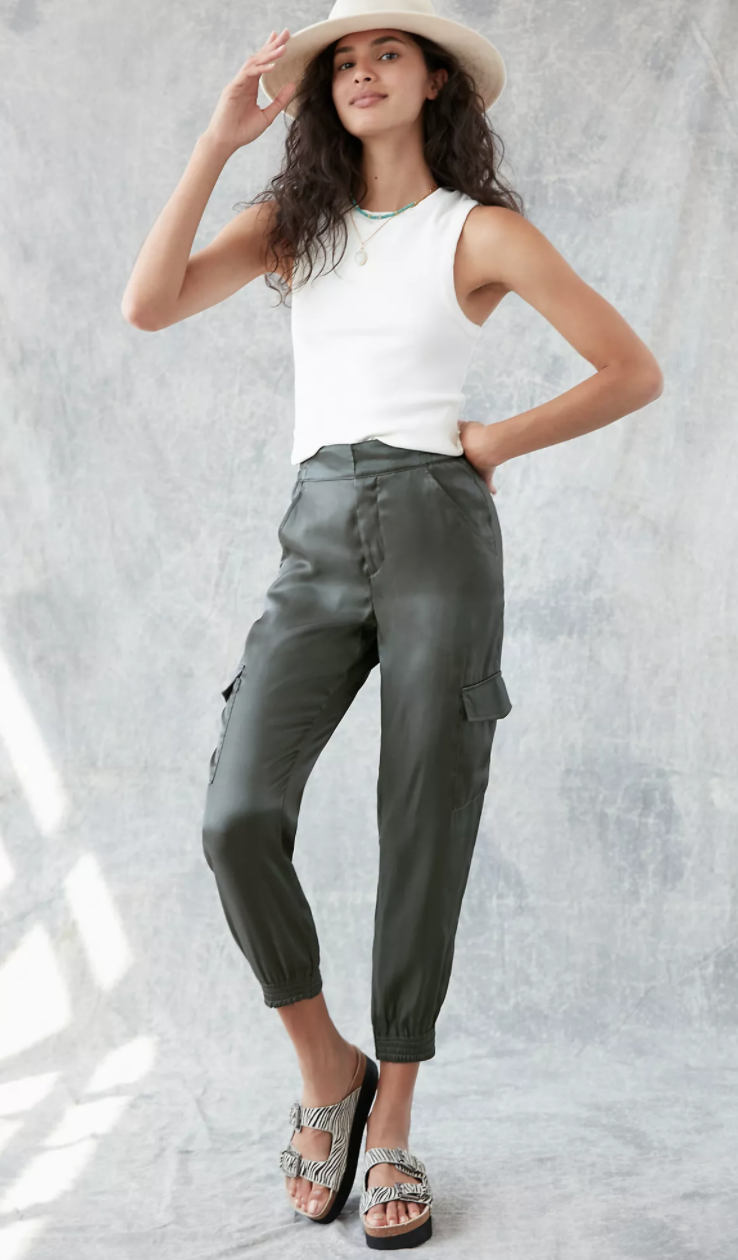 These shimmer joggers would be so darn cute with heels and a sweater for the holidays.
POTTERY BARN
Pottery Barn is hosting an early Black Friday sale and many items are up to 50% off.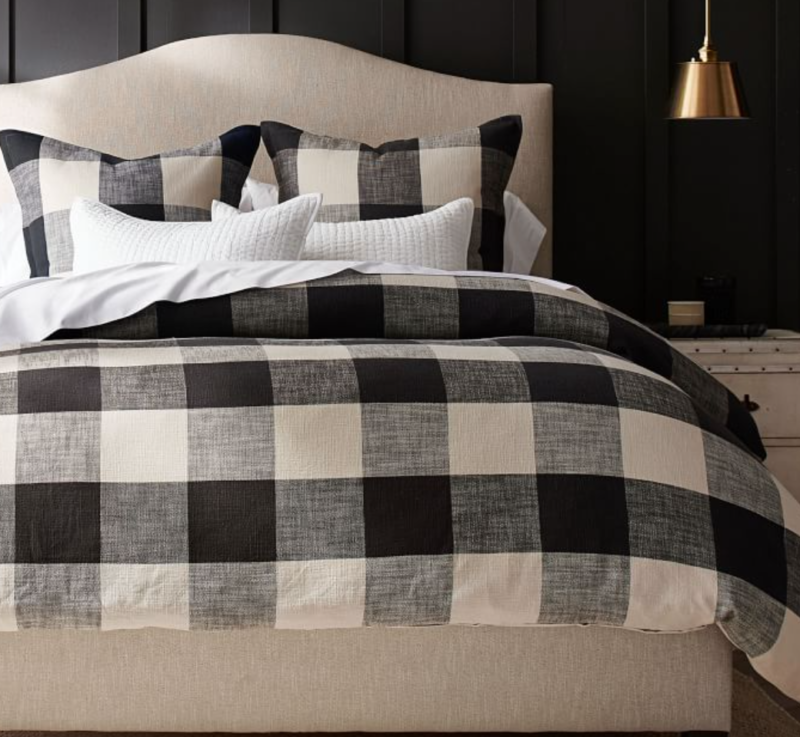 I am such a sucker for buffalo check during this time of year. It makes me want to turn on the Christmas lights and snuggle up. This pretty duvet is currently on sale.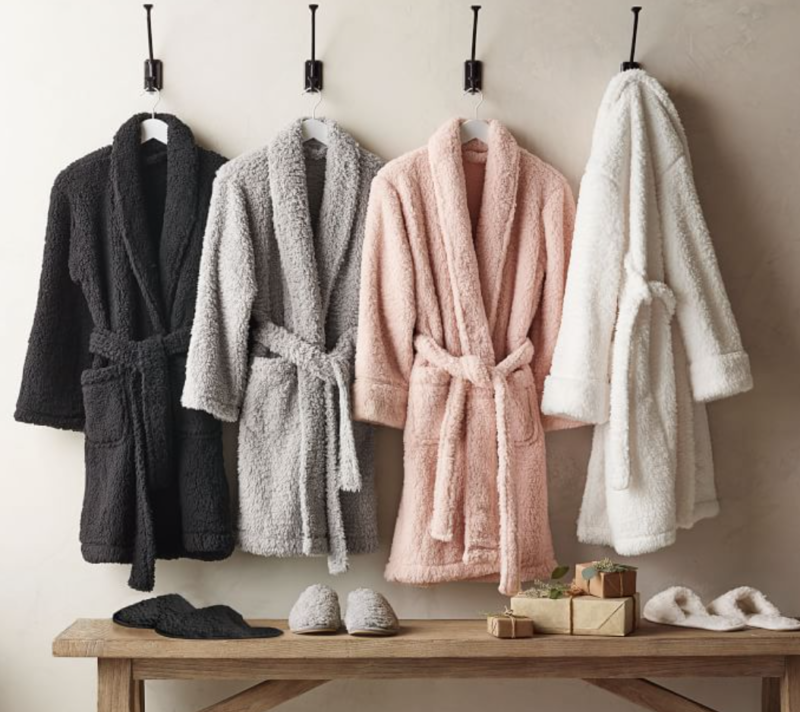 FANTASTIC GIFT ALERT! Girls, these are now only $59. Nothing better than a teddy bear robe.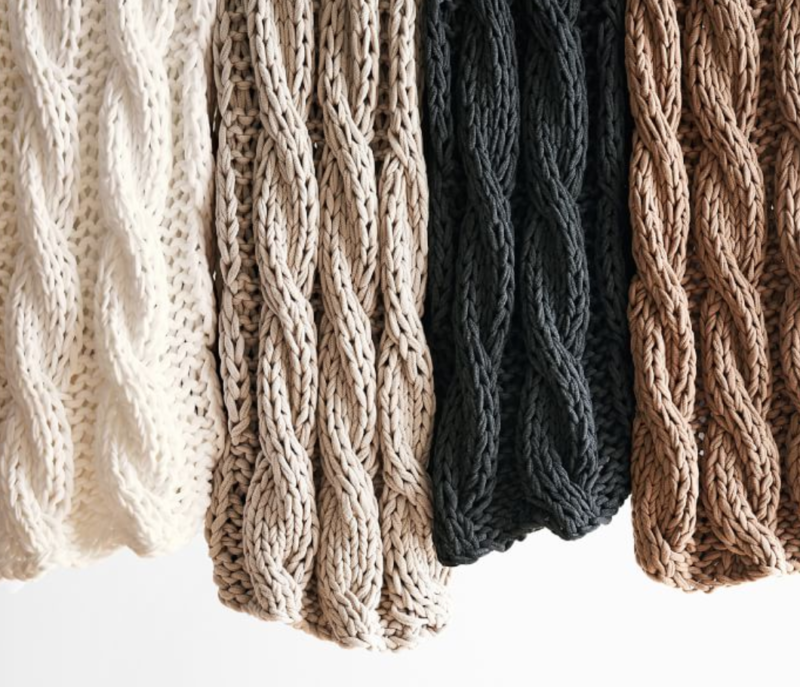 These handknit throws are on sale and an annual best-seller.
CHRISTMAS DECOR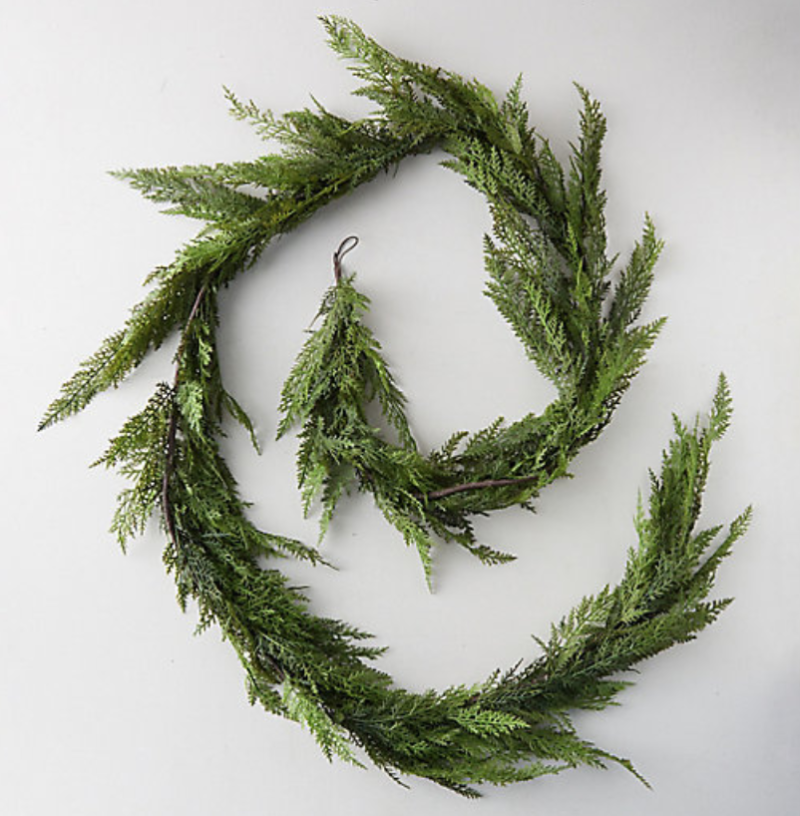 These are not on sale but these garlands go so quickly so I just wanted to share them with you again. These are the garlands we use on our mantel. They look amazing on top of a fluffy, inexpensive garland or just on their own. As it gets closer to Christmas I pop in a few fresh stems from Trader Joe's so they have that wonderful smell.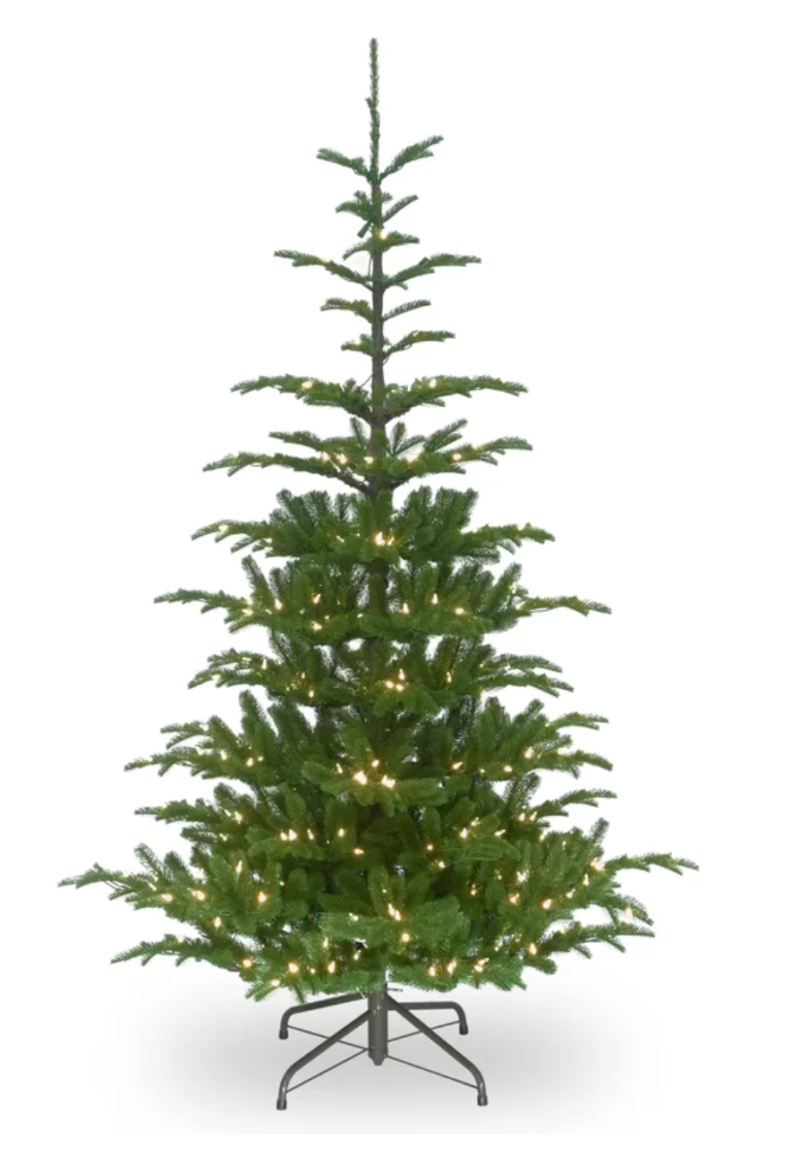 Still looking for a tree? This one gets rave reviews for looking so realistic. And it will be delivered quickly (that can be a problem this time of year).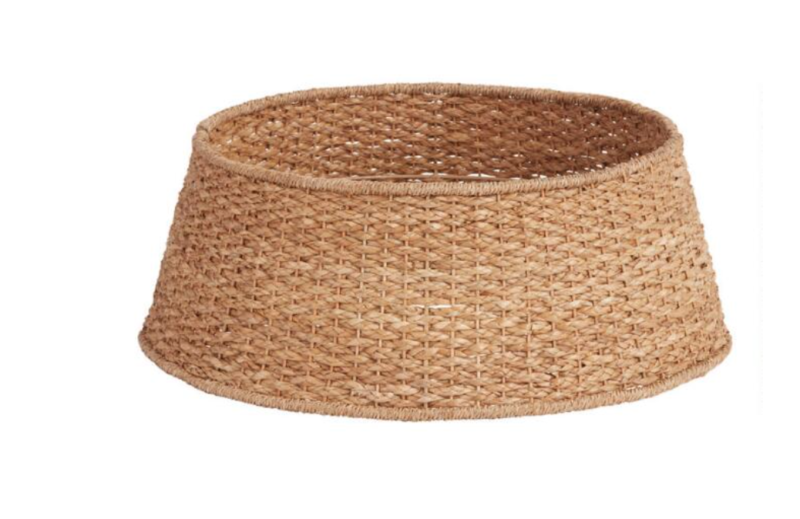 This tree collar adds so much texture and warmth to your decor.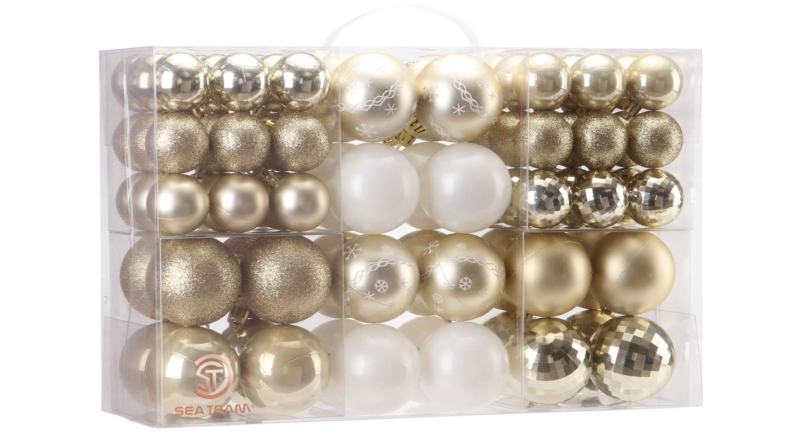 If you are looking to add some shimmer to your tree, this set of gold ornaments is ideal. They allow all of the lights on your tree to reflect off of them which is so beautiful. Add in ribbon and your treasured ornaments and you are good to go.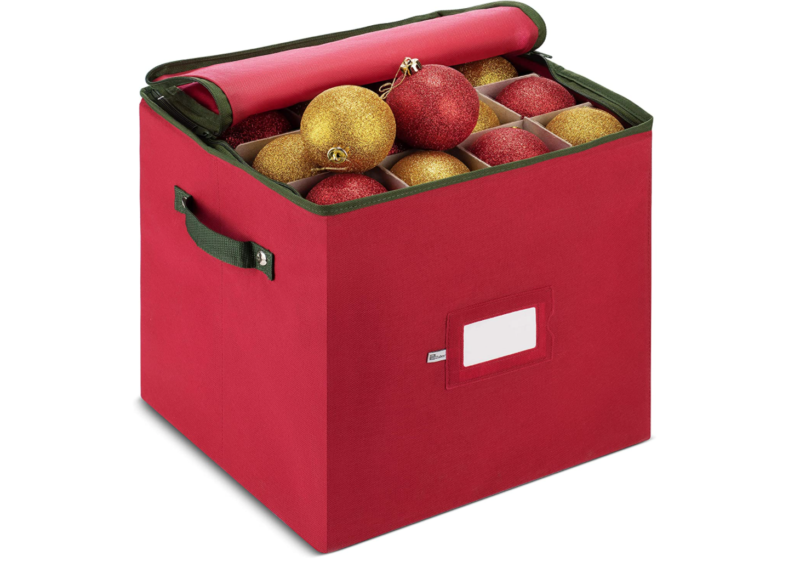 We didn't get smart and buy ornament storage boxes until much too late. Not sure how we did it before these. They are easy to stack and make storing all of the ornaments so easy. There is nothing better than taking them out each year and reminiscing over the memories each one evokes. I also like that eventually, each of my children will be able to take their own storage box of ornaments when they "grow up." I'll never forget my dad passing my box of childhood ornaments to me.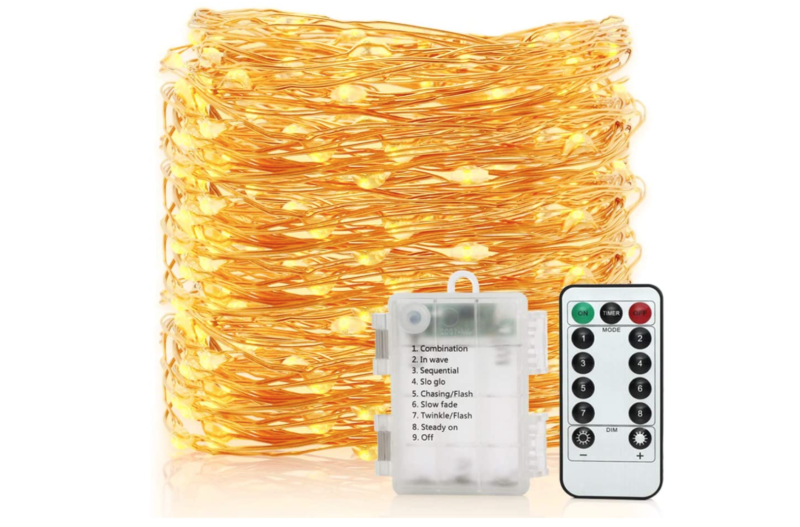 Last year I waited way too long and could not grab these before they sold out. They are battery operated (can be put on a daily timer) and awesome. I plan to light the wreaths we put on our banister each year. These will allow us to program them so we have them light up each evening. I can't wait!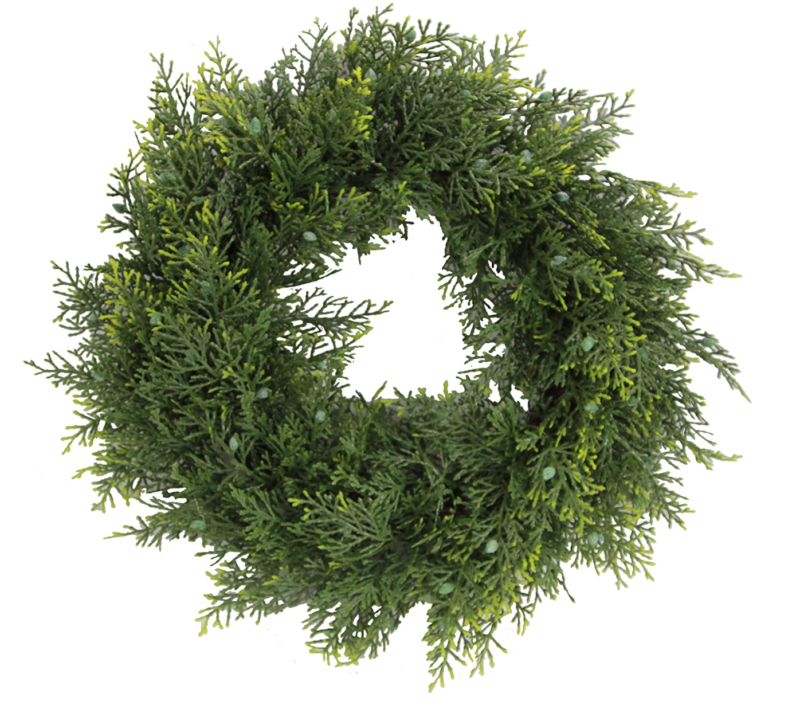 These are the wreaths we are using this year. They are a bit of a step up from the $10 ones we've used for four years. While they were fine, they looked so darn fake in person so hoping these up our wreath game. And they are so much cheaper than buying enough garland for our stairs. They are also a piece of cake to hang and take down. Just my speed these days.
TARGET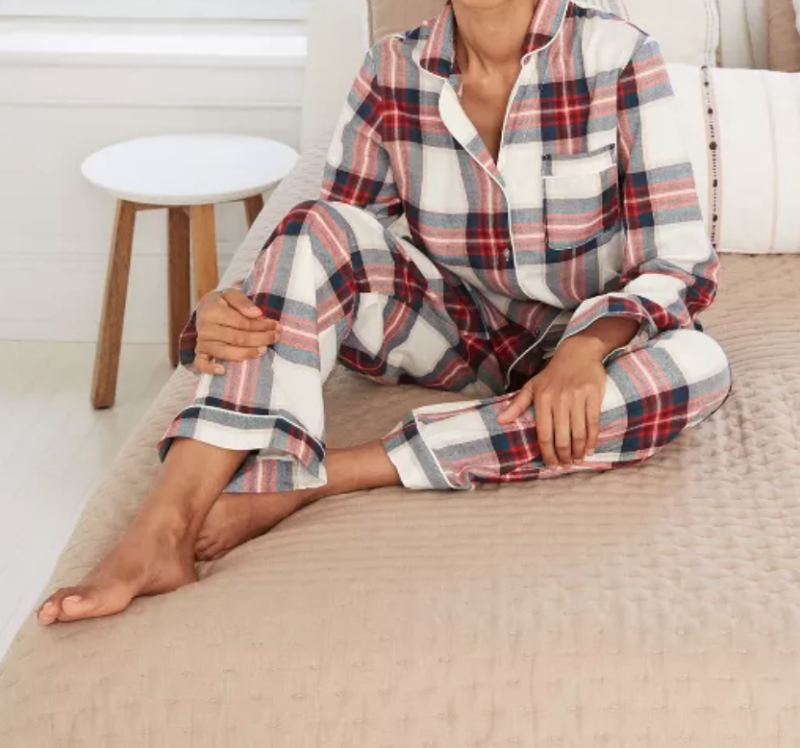 I bought these plaid jammies for my daughter and me to wear this season. Can't wait for them to arrive. They are well-priced and the pair I have from last year (stripes) still looks great.
NORDSTROM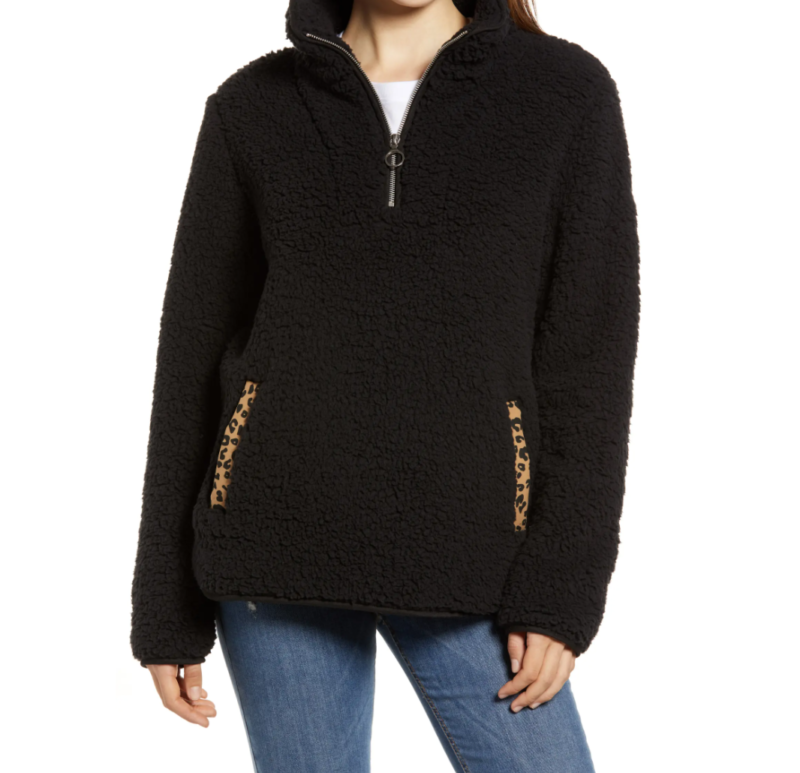 Love this pullover. It comes in two colors and is 48% off. My daughter and I both love these.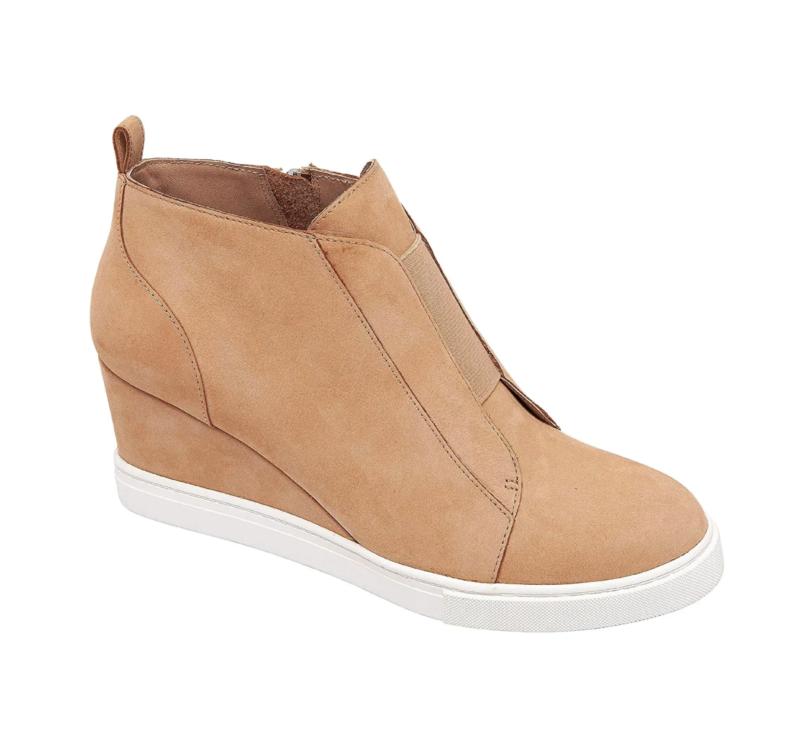 These darling wedge booties are now 40% off. So good. This color is beautiful.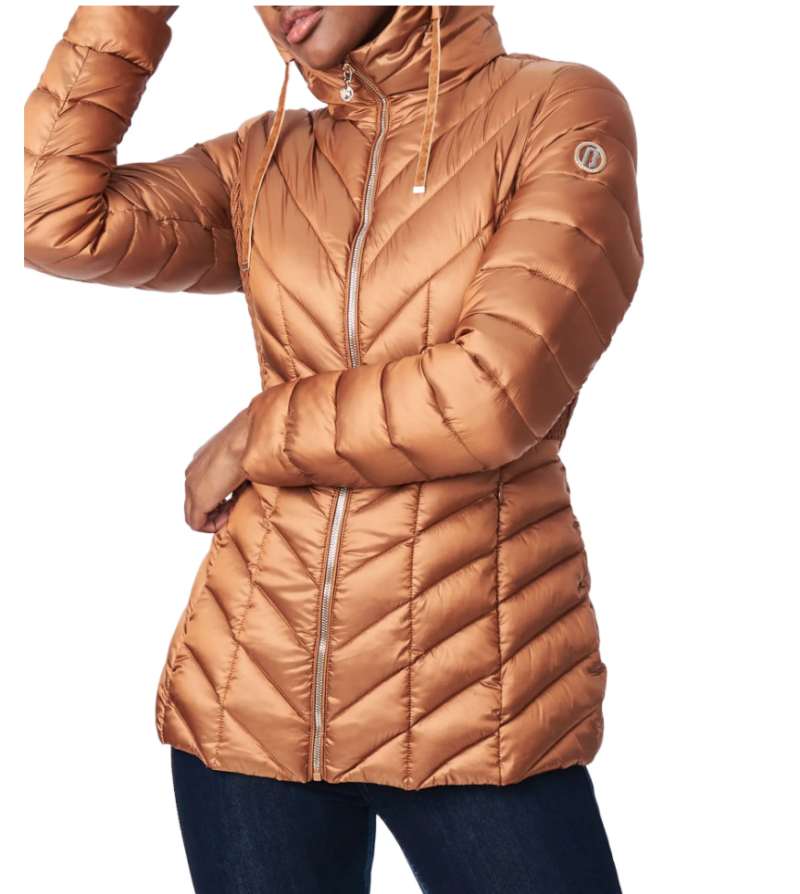 These jackets are so lightweight but super warm. Plus they are packable which is huge. This one is 40% off and comes in four awesome colors. The hard part is choosing which color.
ABERCROMBIE
Adore this parka. So good. It's usually $200 but is now $100 with the extra 15% off. It comes in other colors, too. I honestly should move somewhere cold with how much I love jackets.
Now that Saturday Shopping has come to a close I have no choice but to go join my family in cleaning up around here. Luckily we have hockey and a date night to look forward to. Wishing you all a wonderful weekend.