Good morning! We've been celebrating our birthday boy over here. I officially have two teenagers in the house. Pray for me. I am trying to savor these days as I know they are fleeting. I've rounded up some really fun finds for this week's edition of Saturday Shopping. Let's get to it, ladies.
BEST SELLER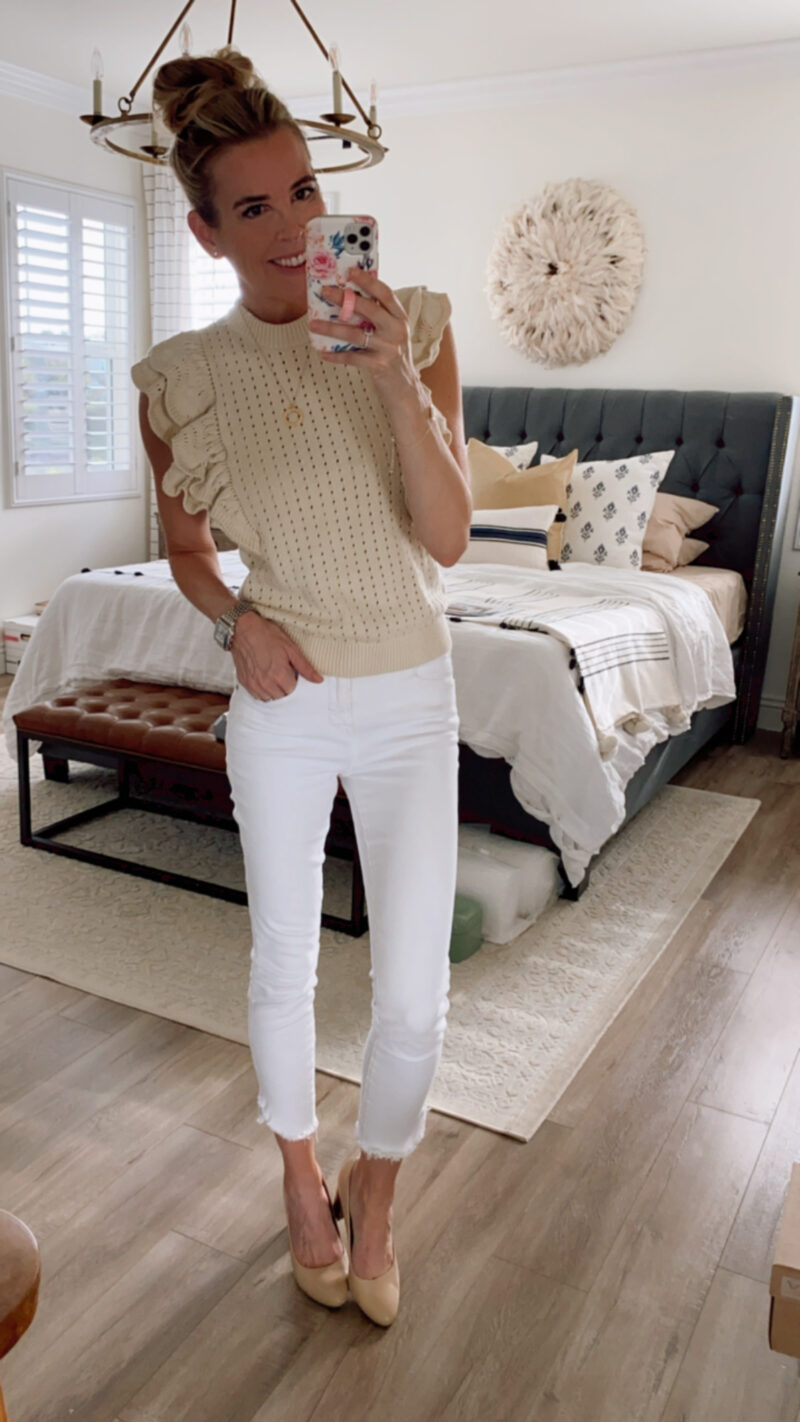 This was last week's top seller. Girls, I LOVE this top. I have already worn it out two nights and it will be on repeat. I am ordering the black one. The back has dark buttons down the back. So darn cute and under $30. I am wearing the size small. I honestly haven't been adding to my wardrobe because of our move, but this was too cute to pass up. My jeans are Good American. The ones with the frayed edges are no longer available but this is the same style. I love the weight and feel of these. They wash and dry so well.
SUMMER SANDALS
If you are looking for a cute summer sandal, this one is darling. Love the feminine detail on it.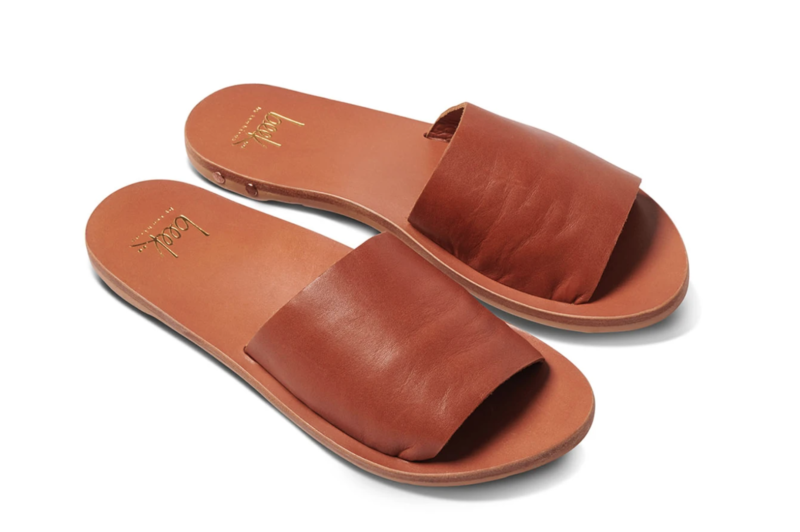 I've definitely shared my love for Beeks as well. These are an investment. I have had mine for two years and they just continue to get more and more comfortable. They are fantastic quality, have an arch and the company is run but amazing women. I love supporting strong women doing wonderful things for the community. Their focus on service to others is inspiring. Plus they have grown so much the now have so many styles to choose from.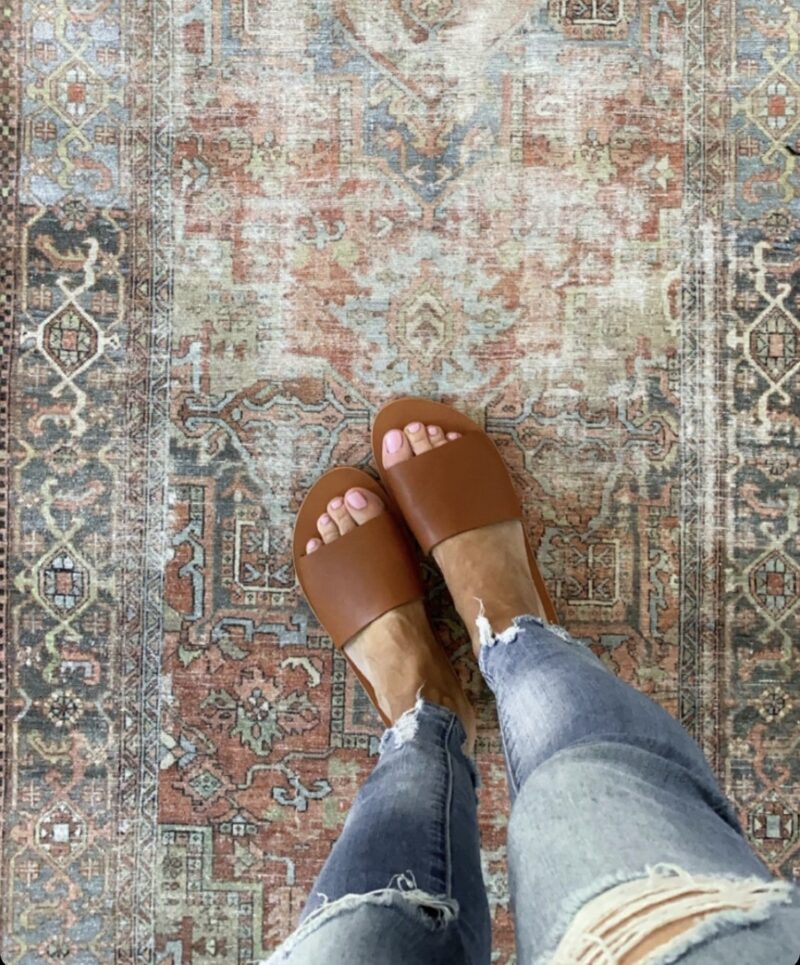 These are my Beeks in action. You can snag our favorite rug here.
This is another option and they come in right around $60. They are best seller and come in a few colors.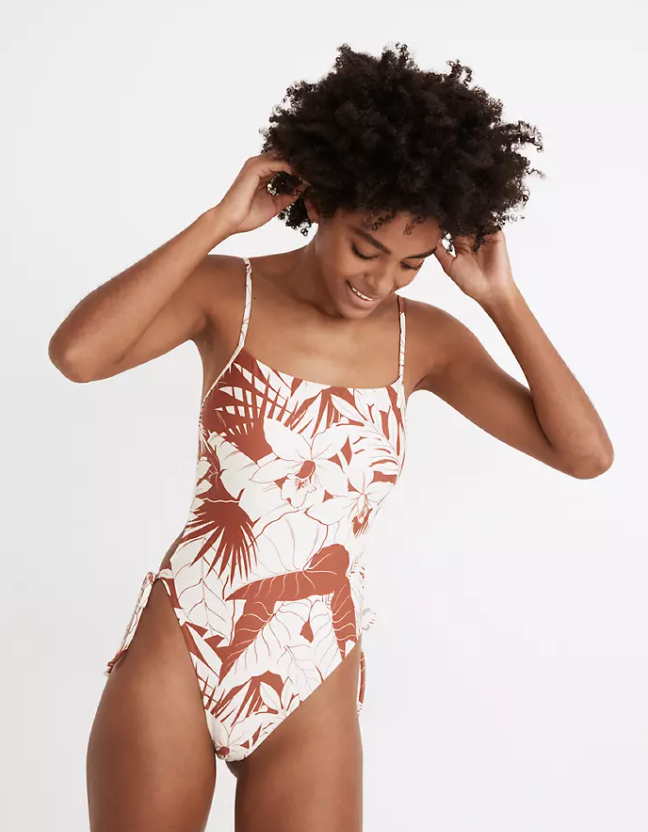 This one piece is so cute. It's saucy in the back and I love the print.
AMAZON FINDS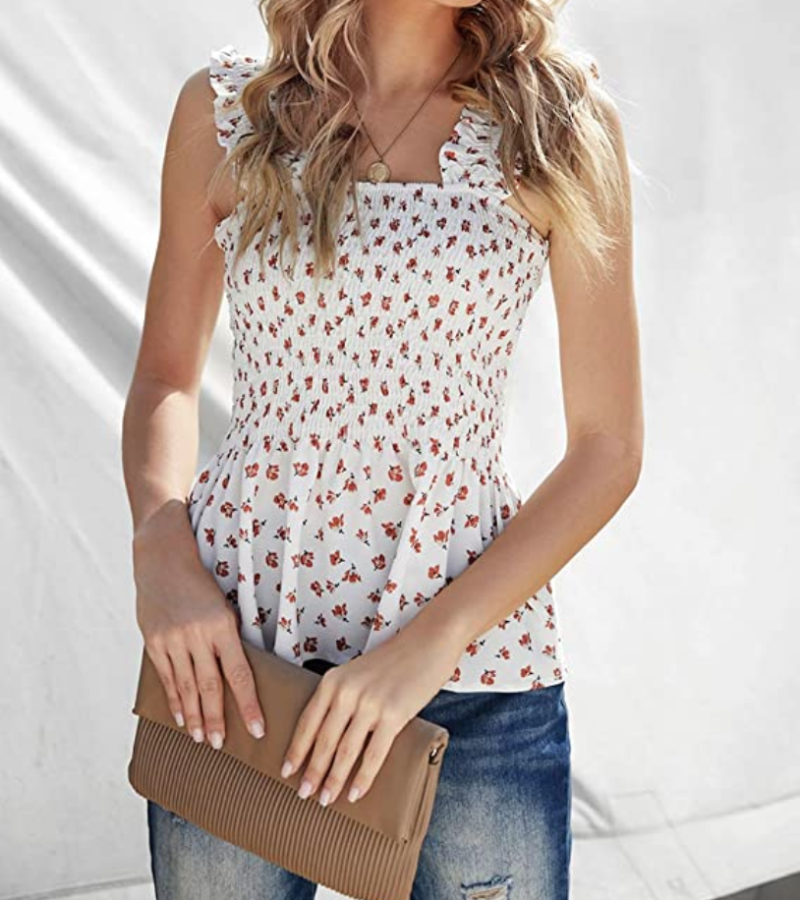 This top is super cute and under $20. It comes in many different patterns. The reviews say to size up so I bought a medium.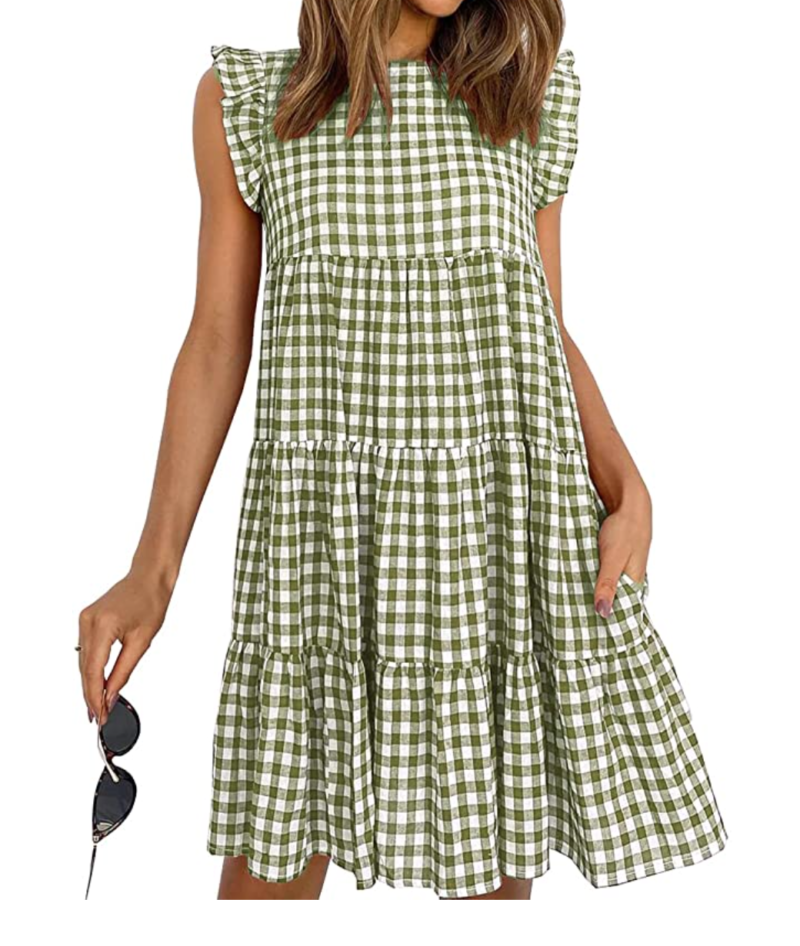 This was one of the best-sellers from last week. Such a cute dress. It also comes in other colors. Great little dress for the summer months.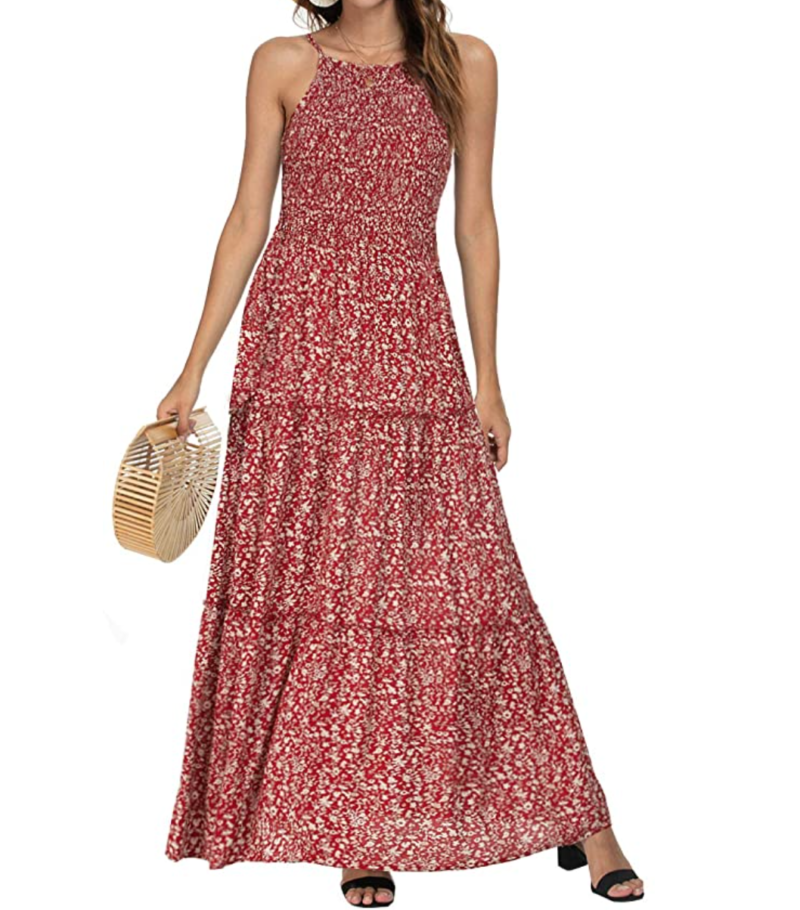 Very cute option for summer. Love the smocked top detail. There are many color options and it's under $30.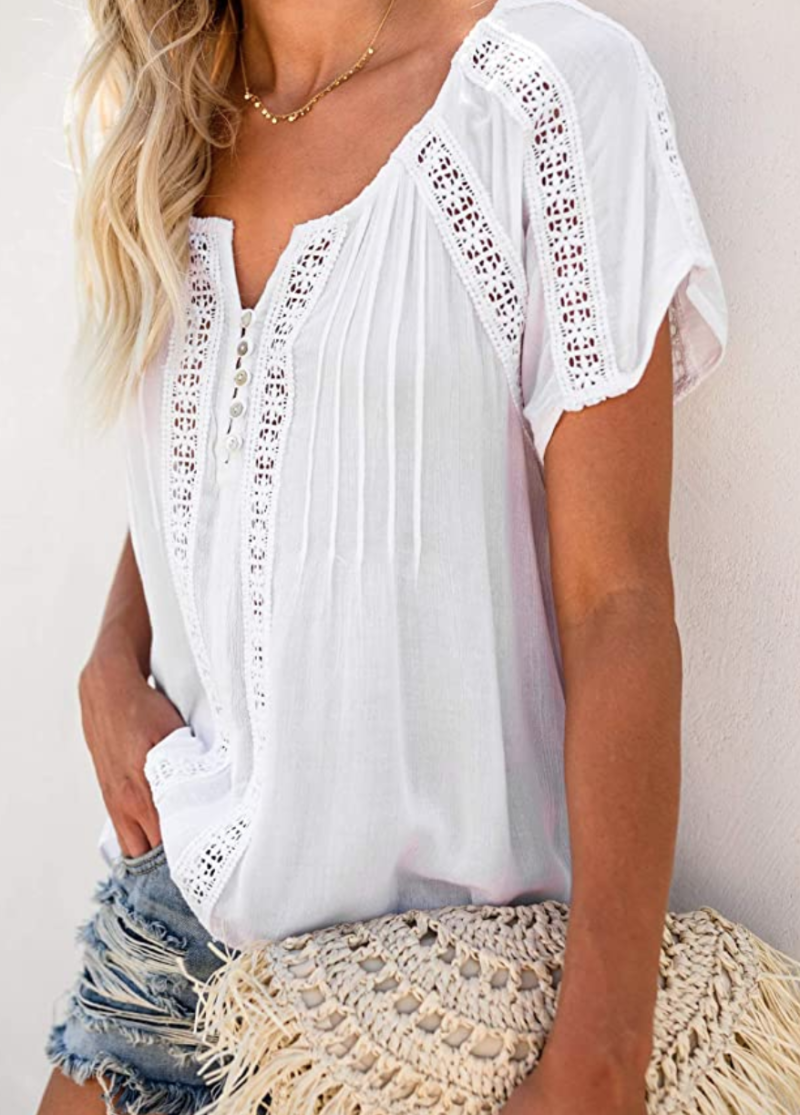 Nothing better than a pretty white blouse for summer. This one is darling.
CUTE ONE PIECE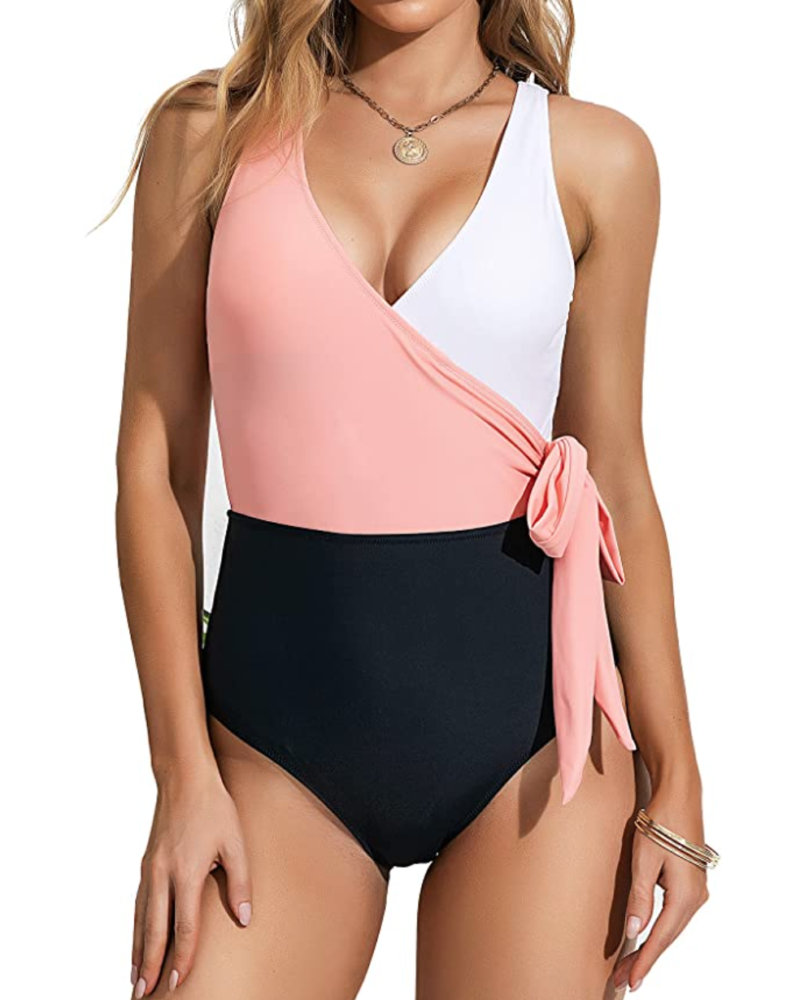 Love the color combination on this one piece. It comes in two other colors and is $32.
LOFT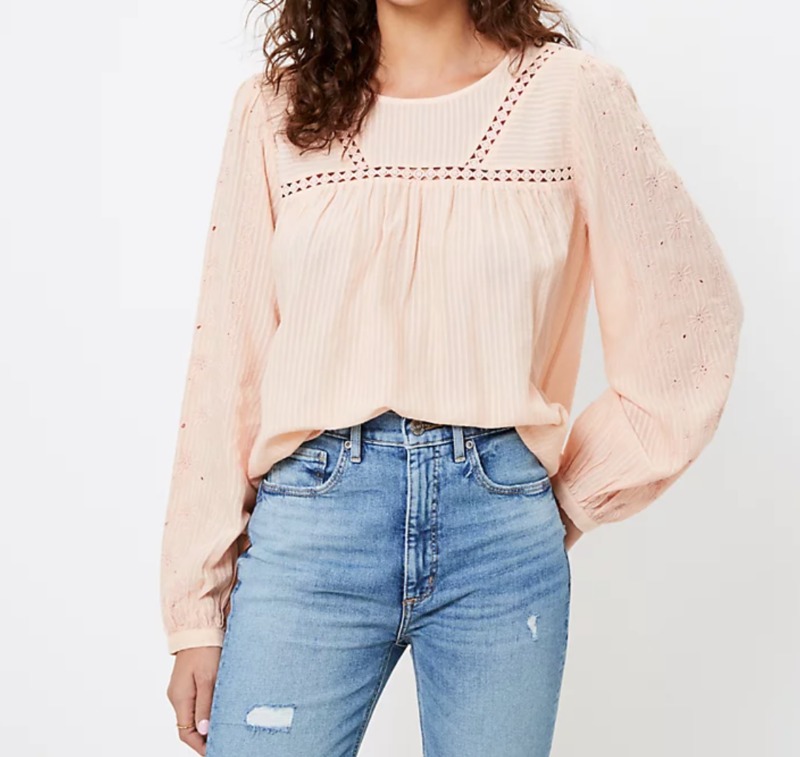 Loft is having a crazy sale. Sale prices are 50% off plus another 25% off. This top is so pretty.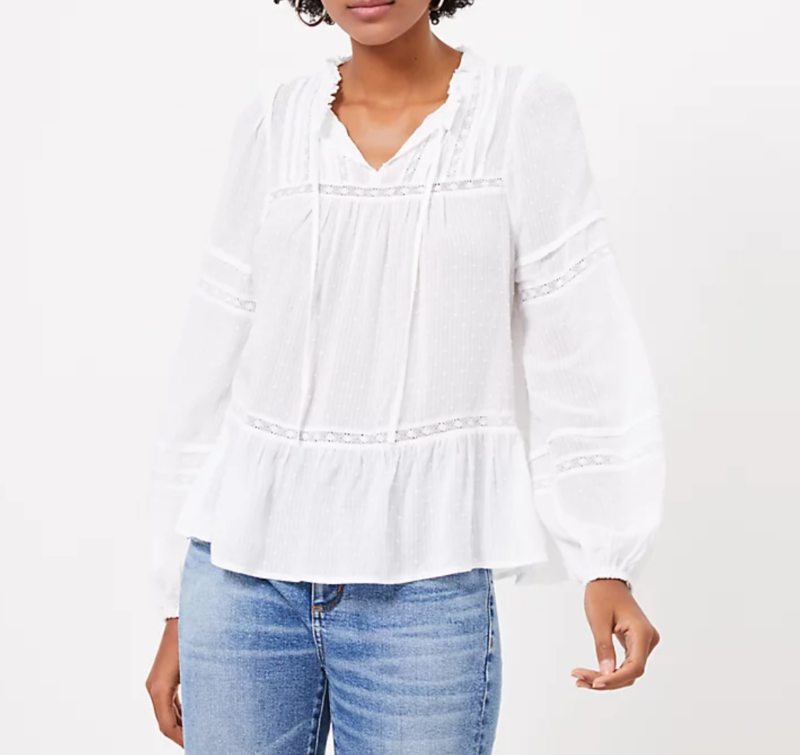 This one is a favorite of mine and now it's even less. So pretty for Spring and Summer.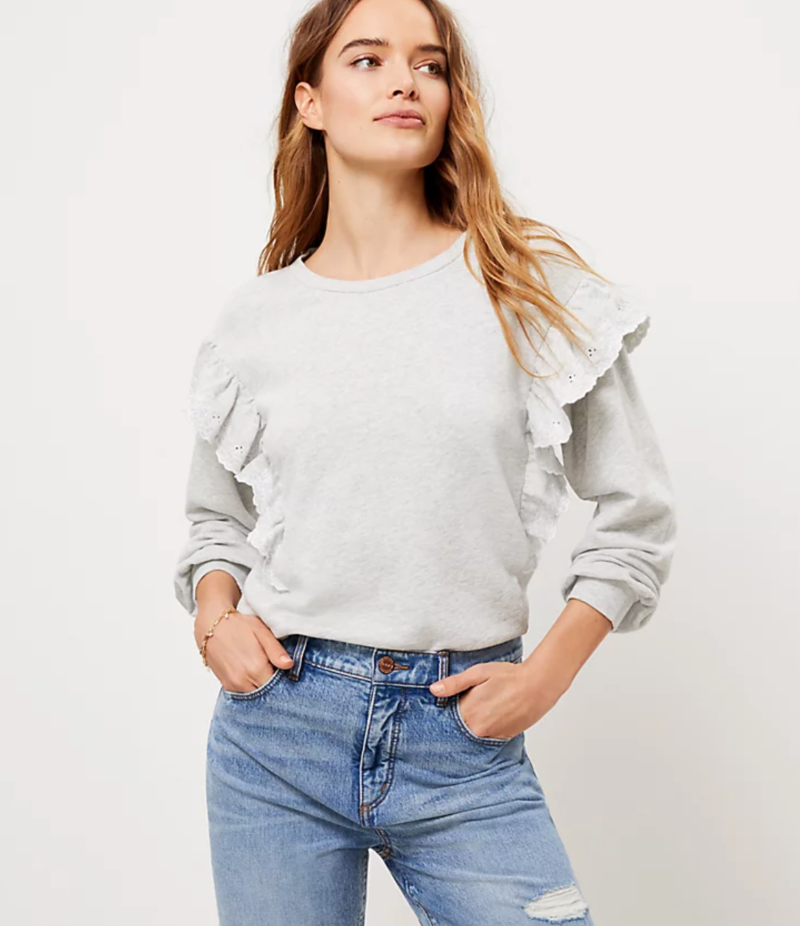 Yes to this!!!! Just so sweet and the sale price is fantastic.
CLEAN PRODUCTS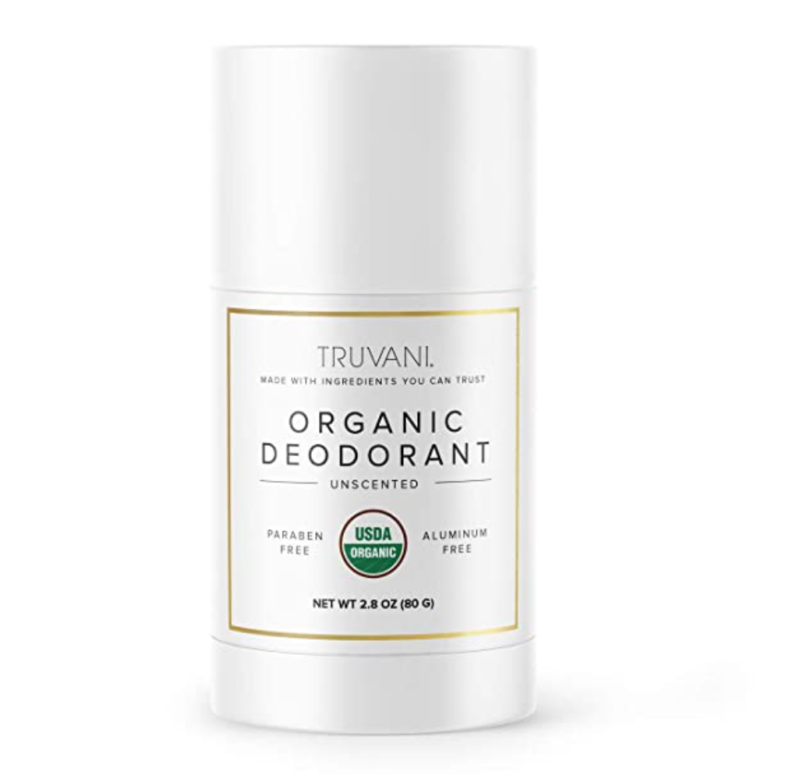 I am trying harder and harder to use clean products in our home. Especially when it comes to what we put on our bodies. I bought this deodorant one month ago and have been testing it out. It has been FANTASTIC for me. It's pricey but I really love knowing that it is USDA organic and aluminum free. It also seems like it's going to last a long time. So far me it's worth it. I wanted to test it out and now I will buy it for my daughter, too. Have any of you tried it?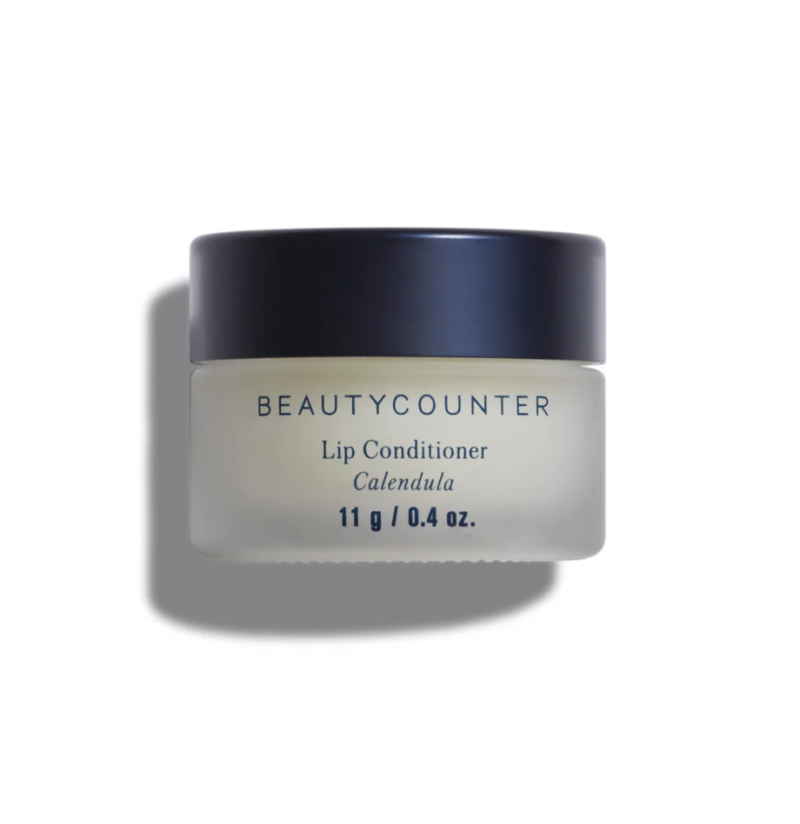 This is another five star product for me. I LOVE this lip conditioner. Makes your lips feel great and the ingredients are clean.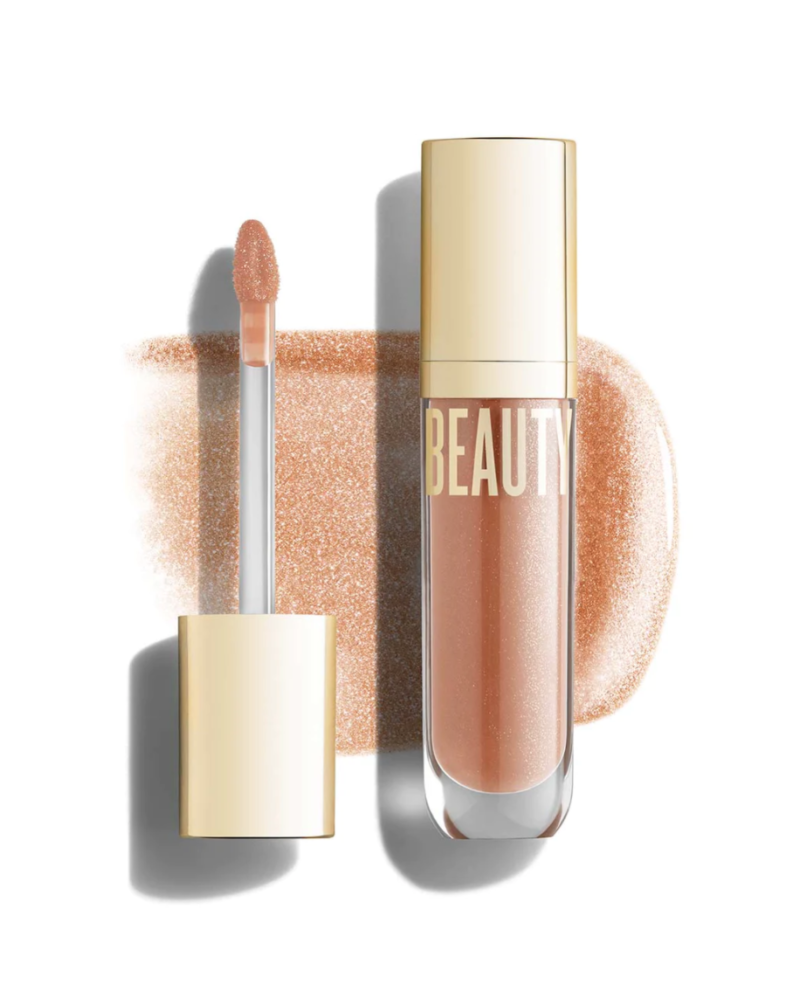 I am also trying so hard to ditch my beloved drugstore lip gloss. I ordered this gloss a while ago and am finally using it. So far so good. I love the neutral color and shimmer.
FOR THE HOME
Just a heads up that this cute wooden bowl is back in stock. It's $15 and adds so much charm. I use mine every day for my sunglasses and keys.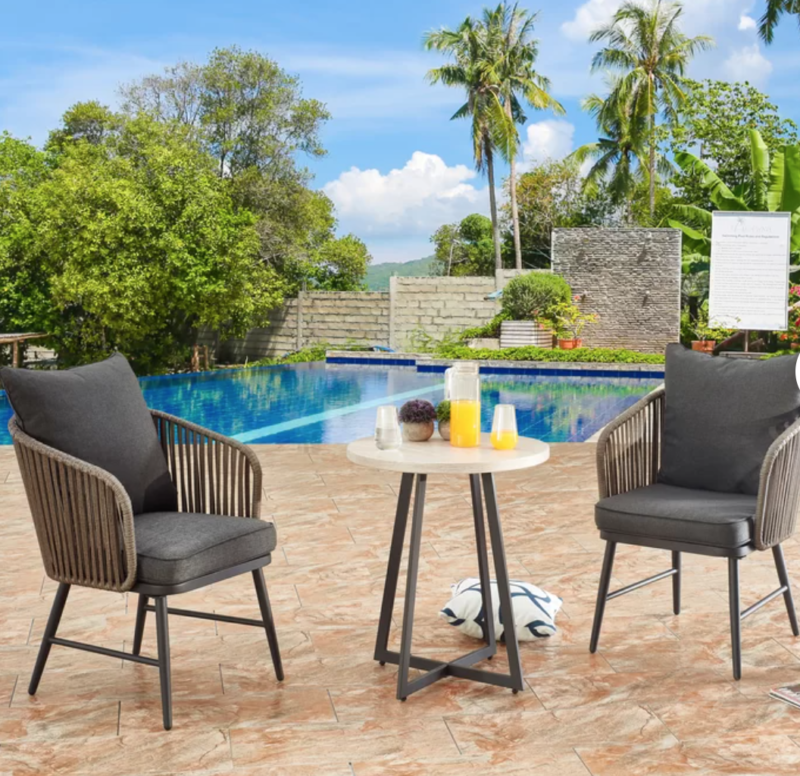 I friend of mine has this set and it's so good in person. Definitely worth looking into if you are on the hunt for a conversation set. And it's currently on sale.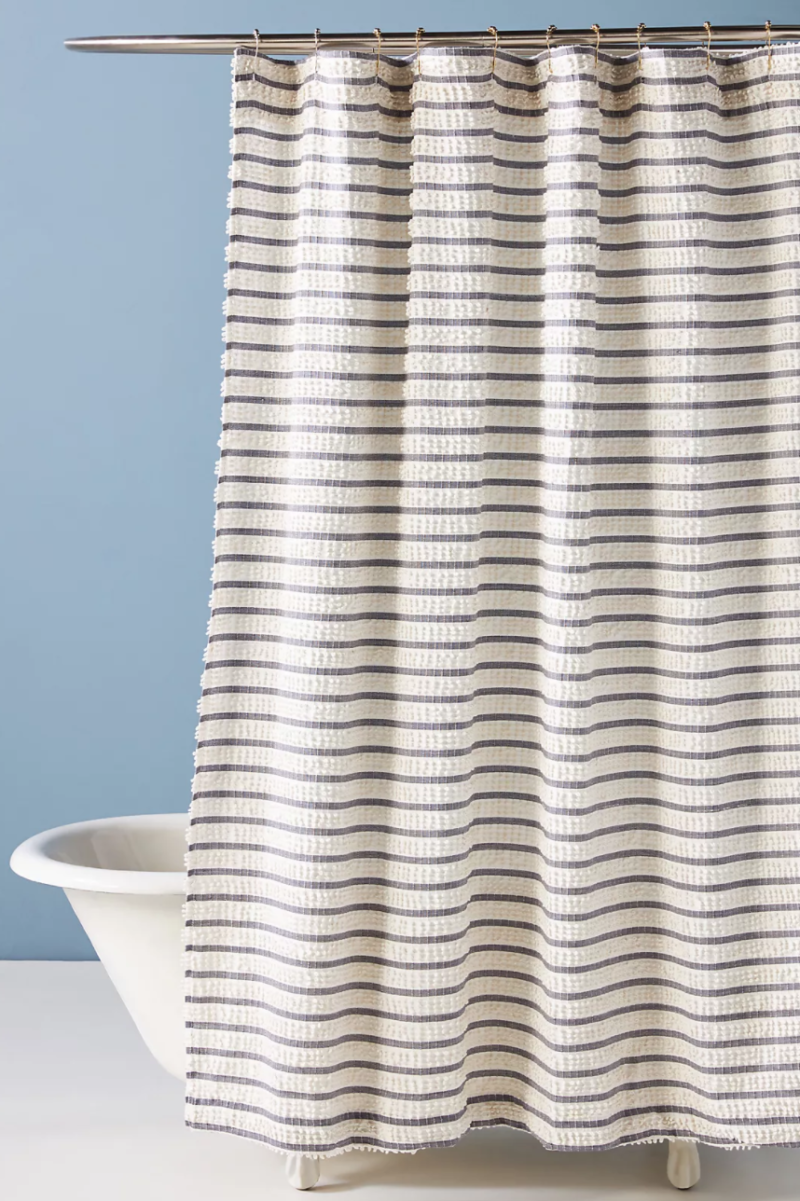 This fun shower curtain is on sale. It adds so much texture and the stripes keep it a classic choice. Actually eying this for our new home.
OLIVE TREE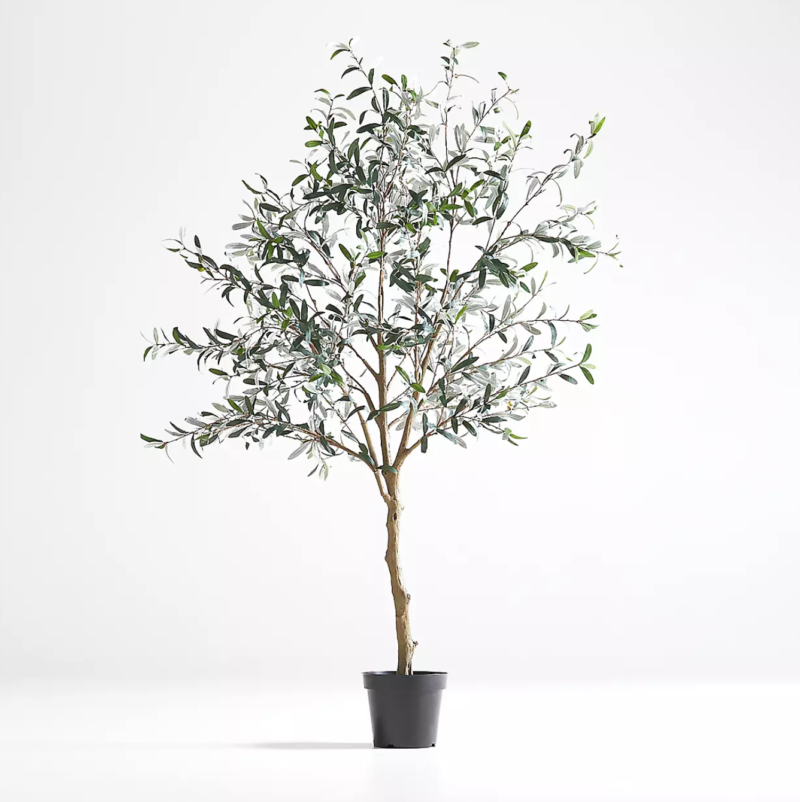 A few of you messaged me that our olive tree is out of stock so I found another option. In fact this is larger and really quite stunning. This beautiful faux olive tree would make a lovely addition to any space.
MATTRESS IN A BOX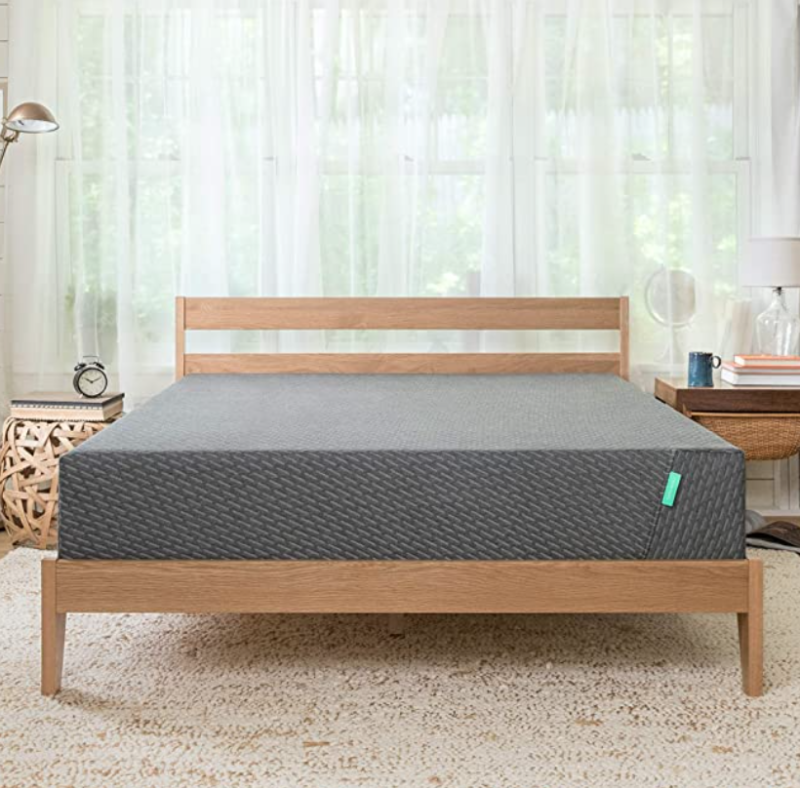 Not all mattresses area created equal and it's so hard choosing. I thought I would share that this is the second of these that we have purchased. My son has one and now we have a queen size for guests. Actually, it's what we have been sleeping on when we go back to Tennessee for visits. We have really been happy. Plus, it's wonderful that it comes in a box and gets delivered to your door. My kind of mattress shopping.
DAILY ROUTINE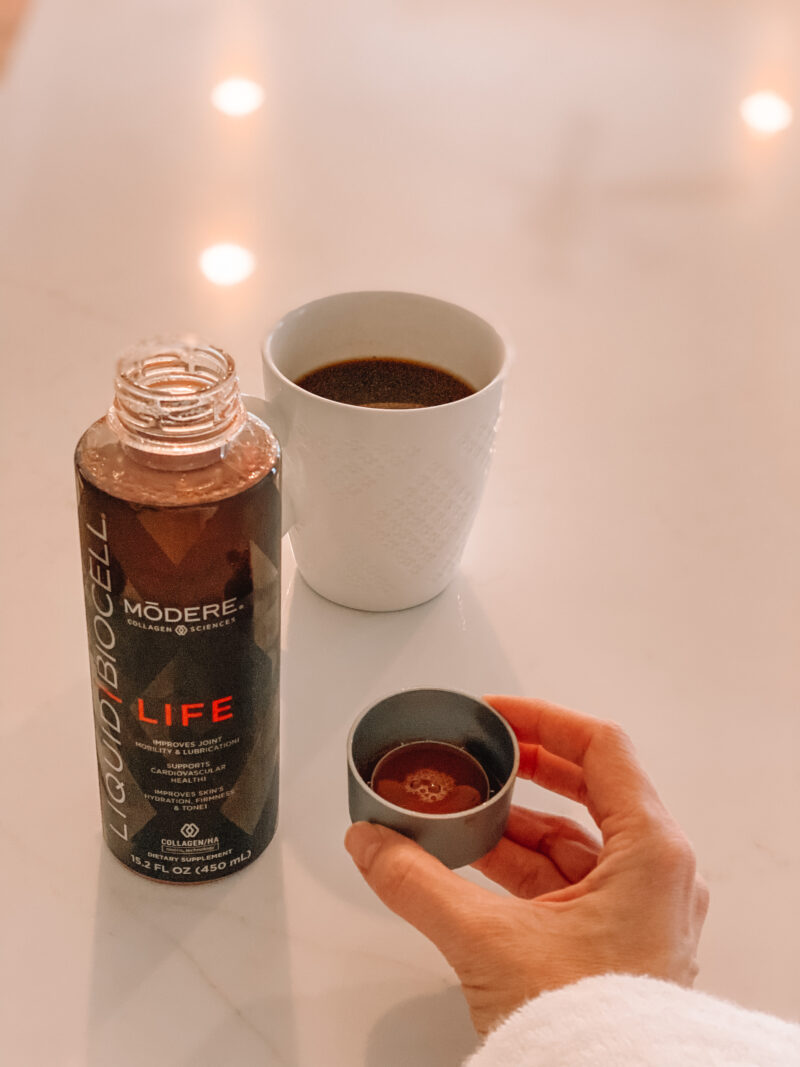 Still taking this liquid collagen twice a day and loving the results. So is my husband. You don't put it in your coffee, but rather just take one Tbsp morning and night. We both think it actually tastes really good. My skin has never looked better and I can even wear my hair straight (instead of always curling) because it is so much thicker. It has an absorption rate of 90% (powder form has 30%) so that is why you can see and feel results so much more quickly. If you are ordering for the first time, you will receive $10 off automatically. My biggest regret is not starting a long time ago.
ONE LAST FIND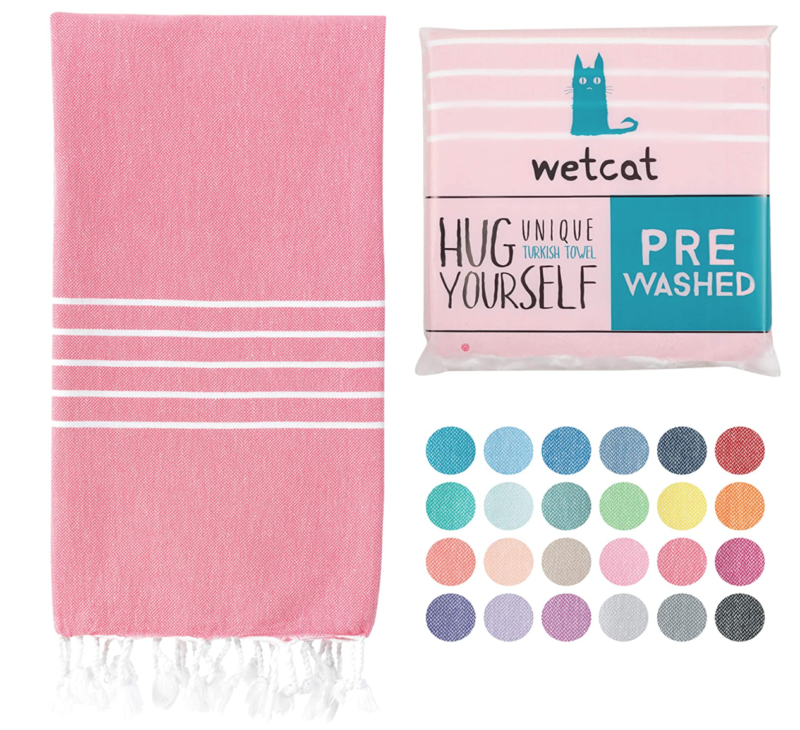 My favorite pool/beach towel is on sale! Just $22. My daughter loves these, too. I appreciate how they are so easy to pack and don't take up a ton of space. In fact, just last summer a girlfriend of mine traveled with 8 of these rolled up to gift her friends. Such a fun idea if you have girls' weekend around the corner.
And that's a wrap. Off to enjoy the day with our new teen. I hope this weekend finds you doing something relaxing and fun with friends and family.