Yes, this post is absolutely a day late. I promise to get back into my normal Saturday Shopping routine once the kids are back in school. Right now we are trying to focus on new routines and getting them settled. But you know I love a good deal and I have been scouring websites for our home so I am happy to share things I've stumbled upon. Goodness knows it's hard to find things in stock, so when you do, you have to jump on it.
SO MUCH CHARACTER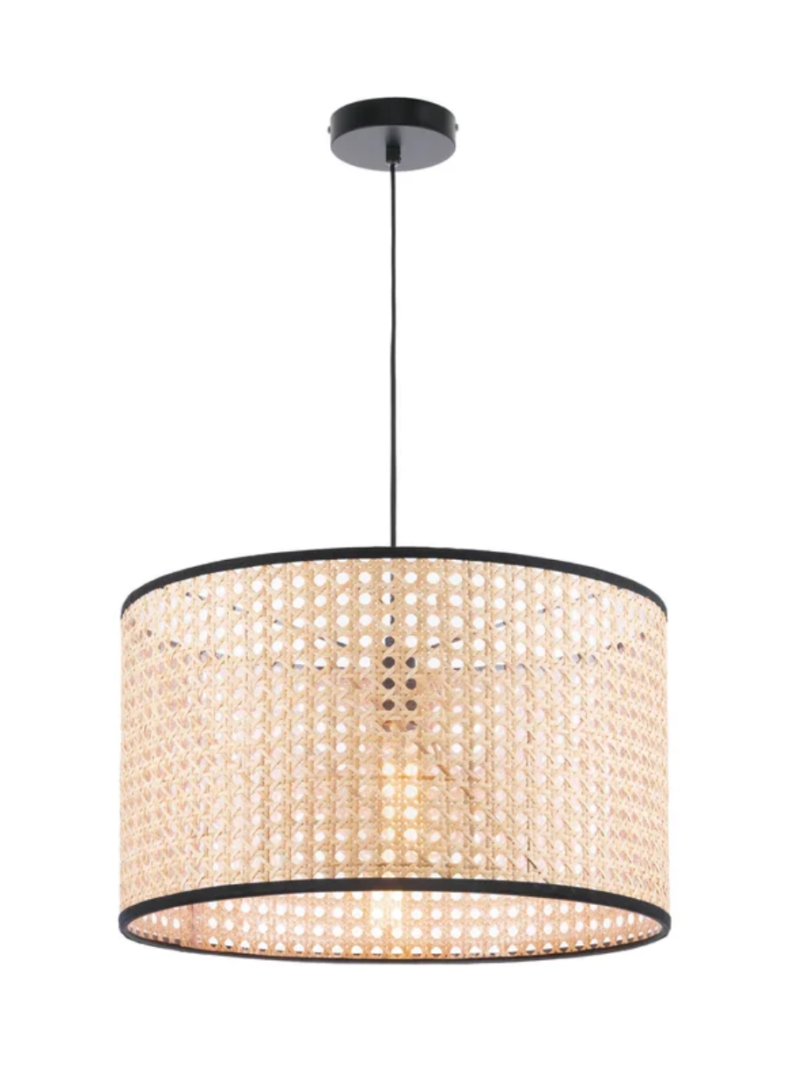 This light is so pretty!!! I am sort of obsessed with it and have a spot in mind. I just love the cane detail and the black trim. What a great way to add texture to a space. This is a good one!
IN STOCK AND TALL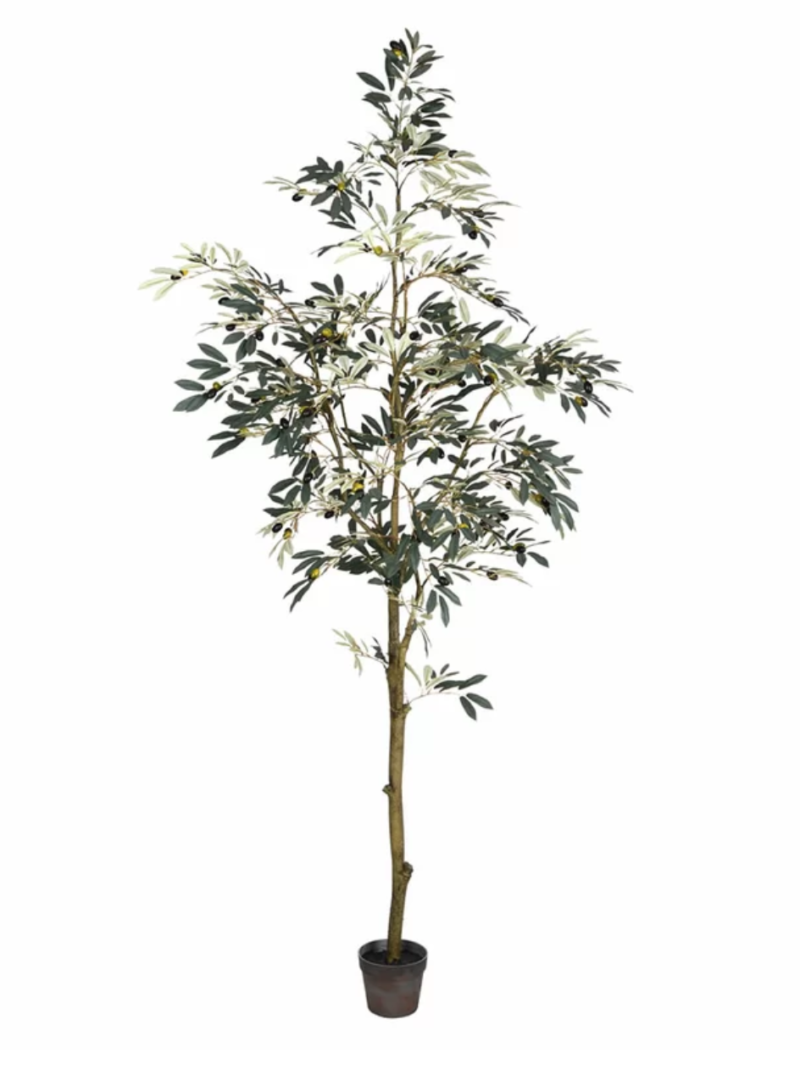 Many of you asked about the olive tree from my IG stories. This tree is in stock and receives excellent reviews. Plus you can even grab an 8′ one right now.
DREAMING OF MARBLE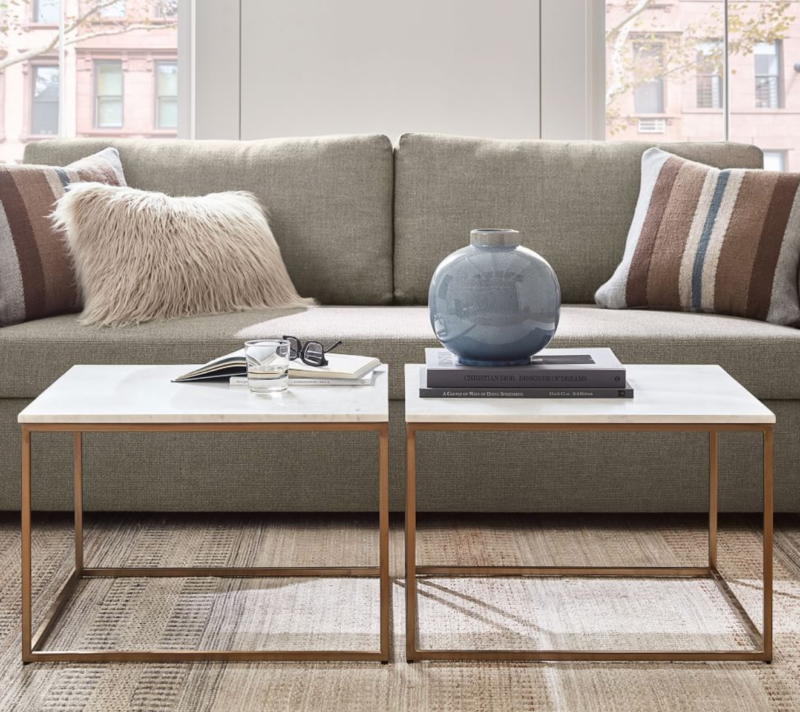 I'm on the hunt for a coffee table for our living room. Definitely thinking marble is the direction I want to go. I love this set of two. Really nice to have the flexibility of moving them around, too.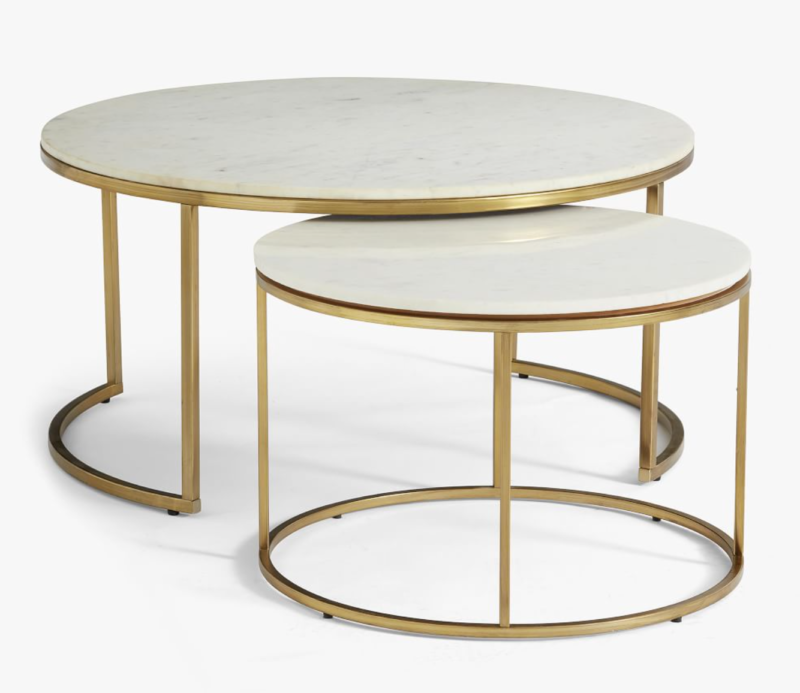 These are gorgeous. There is something so beautiful about nesting marble tables. These also come in black.
BUGS BE GONE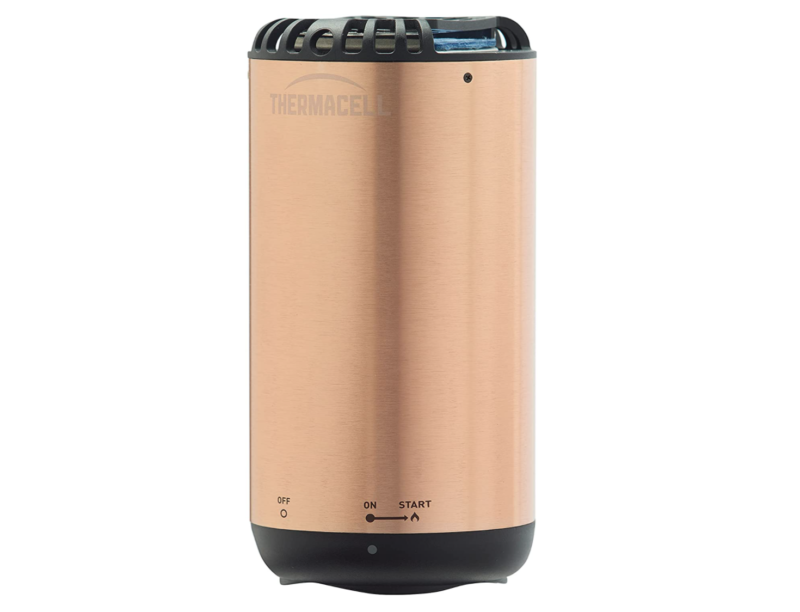 So excited about this. It's a scent free bug repellant that my friend recommended. They live around the corner and have had great success so I just ordered one.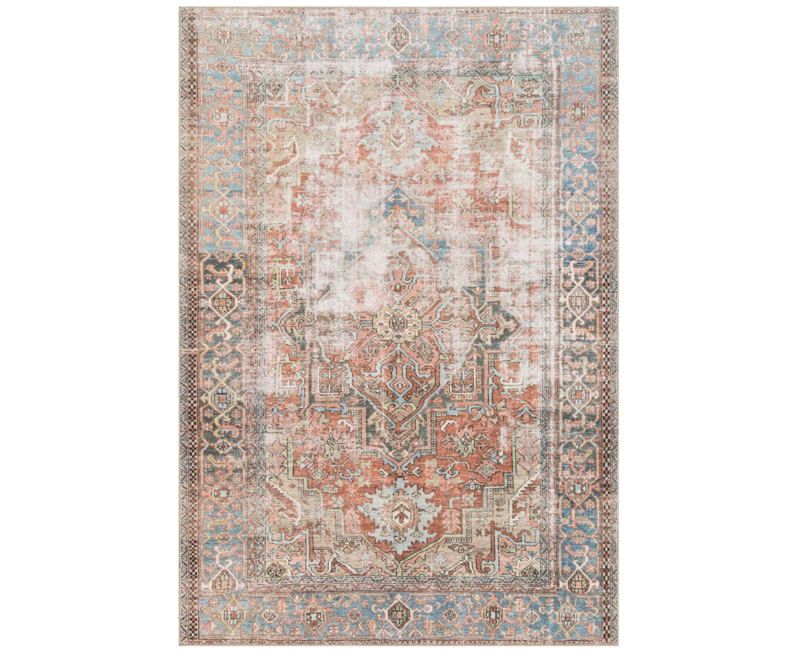 You all know I love this rug. We had the runner in our upstairs hallway. This size is a great price right now. Such pretty colors.
SHOE RACK FOR THE WIN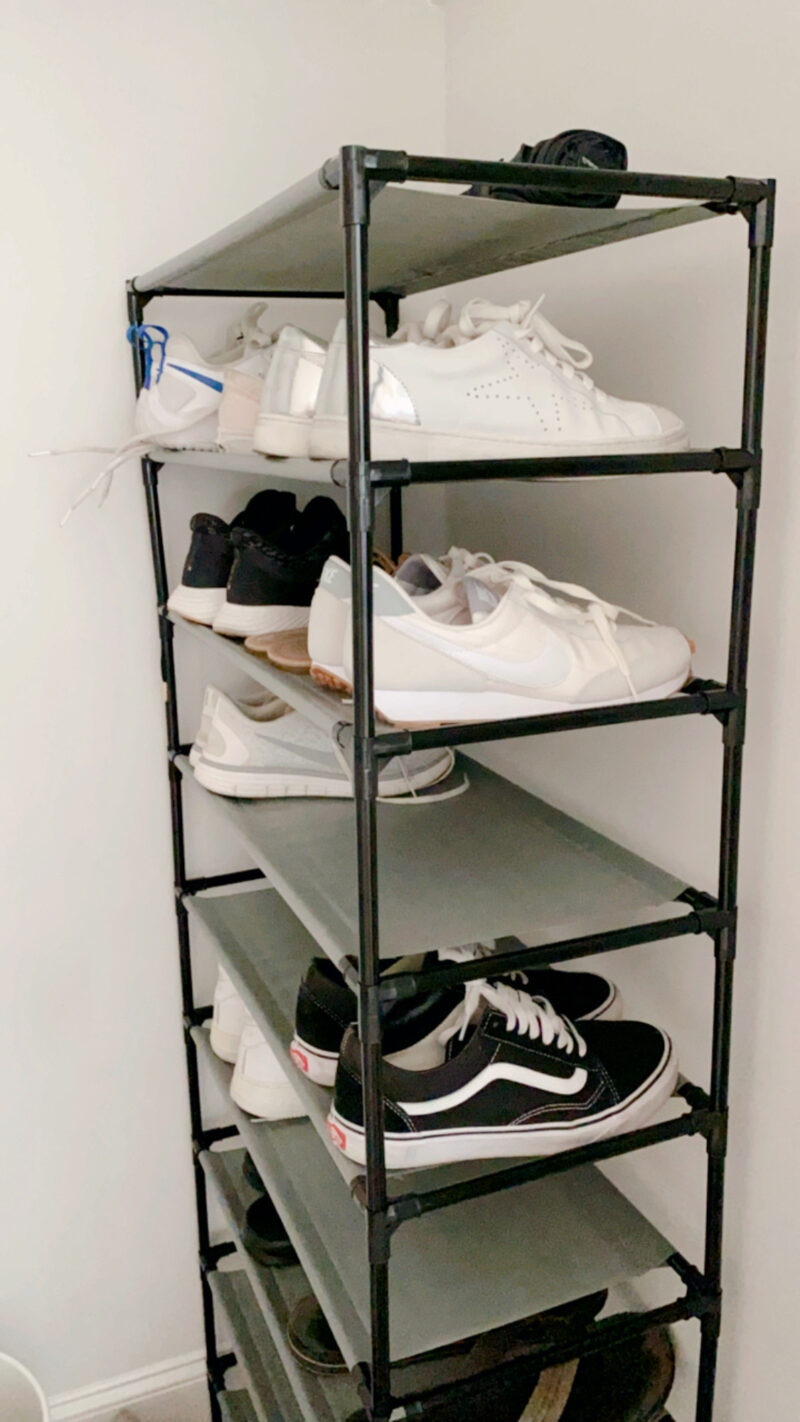 Not a glamorous photo, but I wanted to update you on this shoe rack. I LOVE IT! I am so happy I bought this. The shoes were piling up in our front entryway and I solved that by putting this inexpensive rack in a nearby closet. It's all the shoes we wear most frequently or when we all head out to play sports outside. This has been a total game changer. And while it took a LOT of reminding the first week it was here, the kids are now in the habit of taking off their shoes and tucking them away here. The shelves are wipeable which is even better. The rest of the closet is a hot mess of cleaning supplies but I will get around to that one day. The nice thing is that you can have it any height you choose. Would be great in a garage, too.
LOVE THIS PURCHASE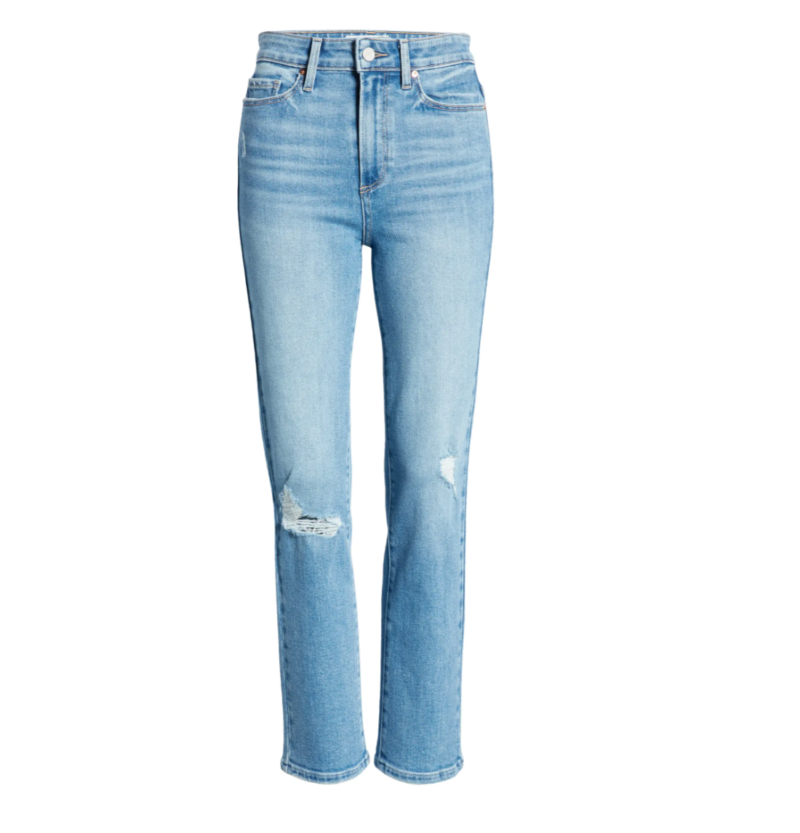 When I said I didn't buy much from the Nordstrom sale, I was really serious. But these jeans arrived and I LOVE them. They are a bit of an investment but they are buttery soft. This is my favorite brand and they fit so well.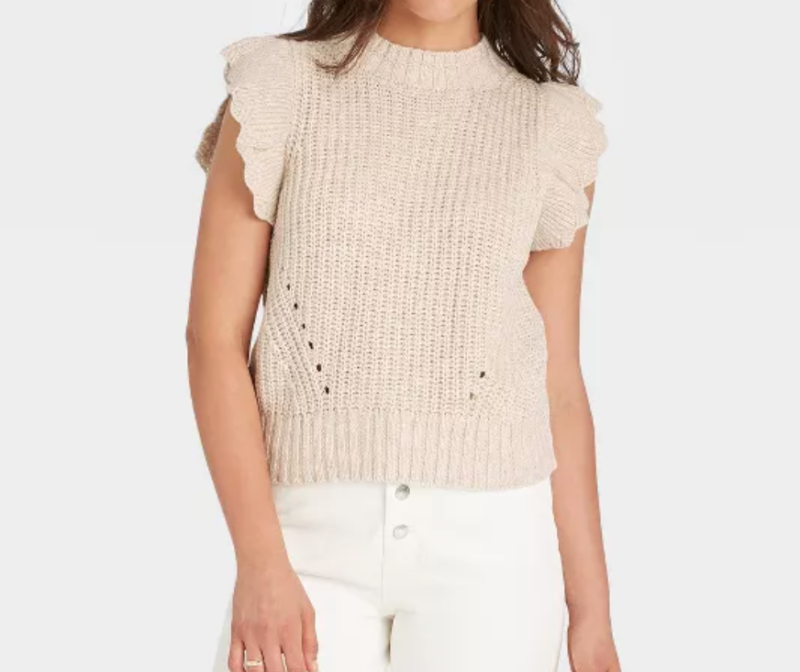 Twenty dollars? Yes, please. Such a cute sweater top for moving into the fall months.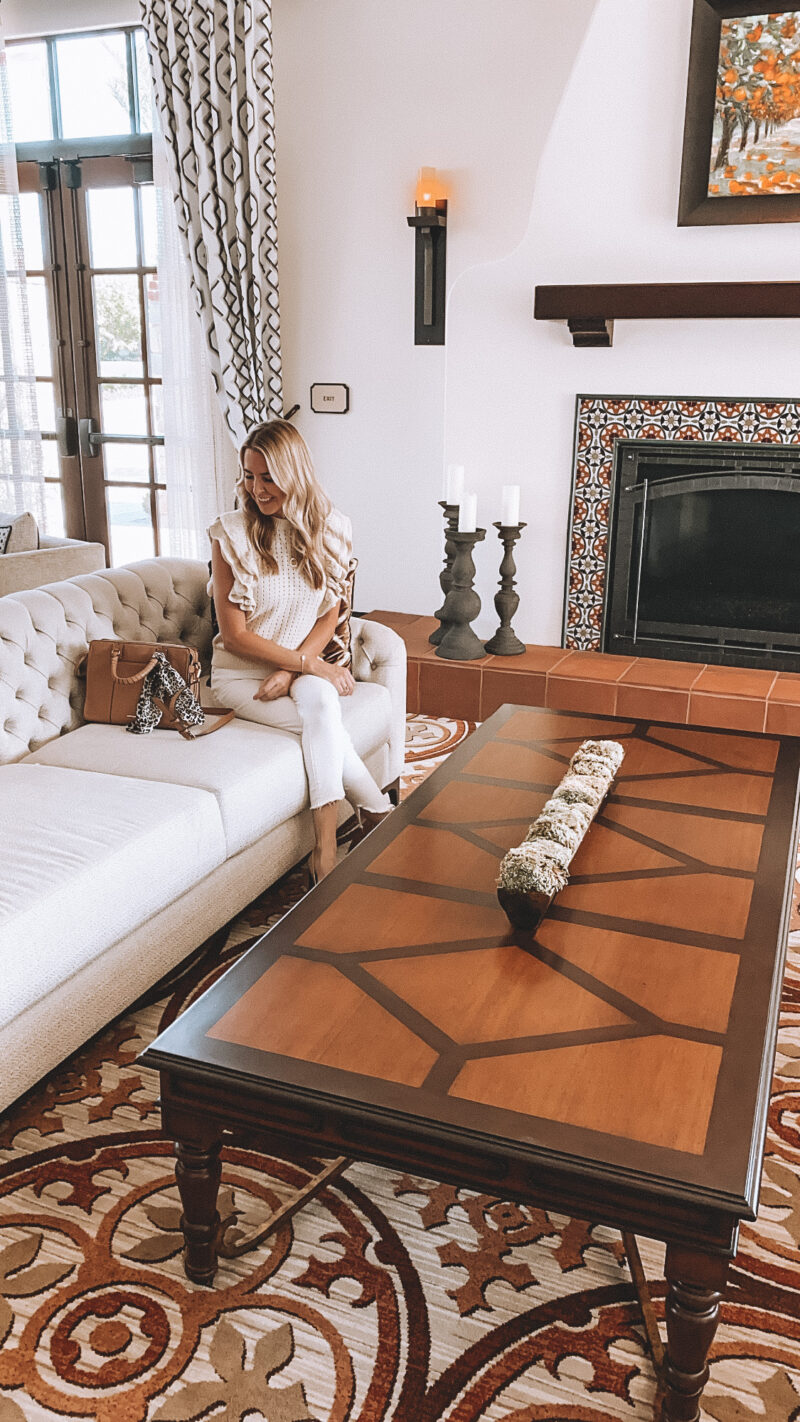 It reminds me so much of this one which is still in stock in three different colors. I wear this all the time.
EXTRA 30% OFF SALE
These denim shorts are on sale for a great price. The reviews are super strong, too. I may order a pair. Living in shorts and dresses over here!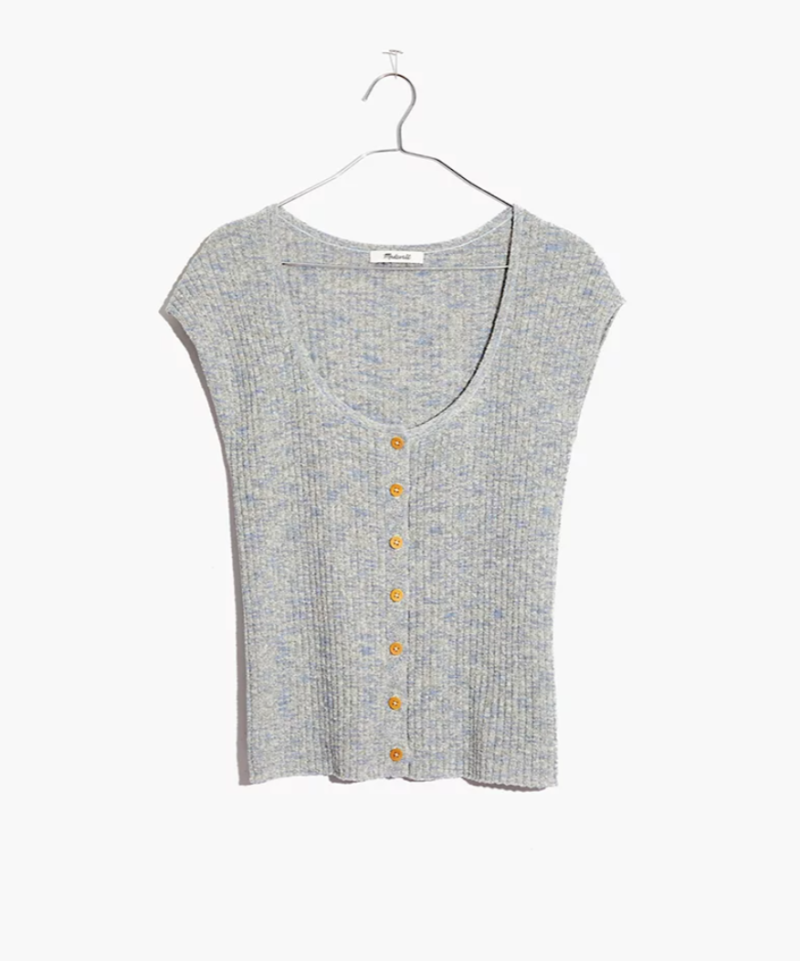 This feminine top also caught my eye. Flattering fit and on sale this weekend.
PRETTY WHITE DRESS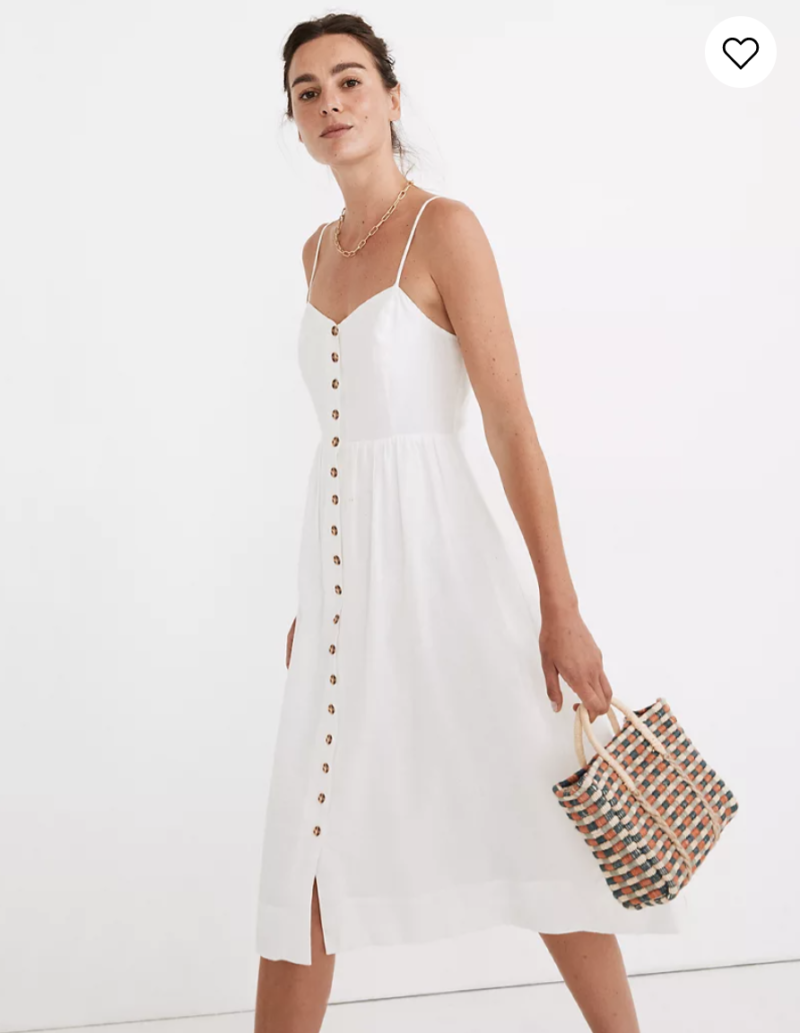 Another great Madewell sale find. Love this dress. Would be darling alone or paired with a denim jacket.
CHRISTMAS IN JULY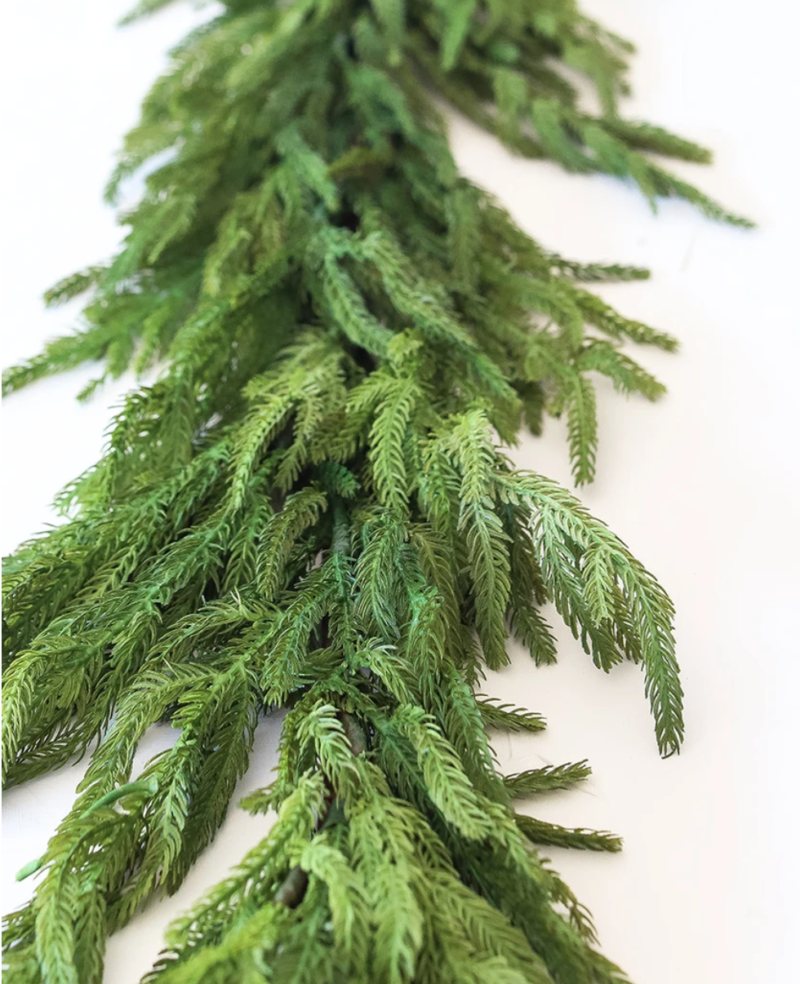 Ok, don't hate me for bringing up the holidays during summer. I only share this because I absolutely love these garlands and they sell out long before the holiday season each year. Right now they are 20% off and I think they are worth every penny. I have scaled down my Christmas decor and tend to stick to garlands, wreaths and ribbon. I ordered two more and am so happy to have scored them on sale. Thought you may want to do the same and just tuck them away until you need them. Use code: JULYXMAS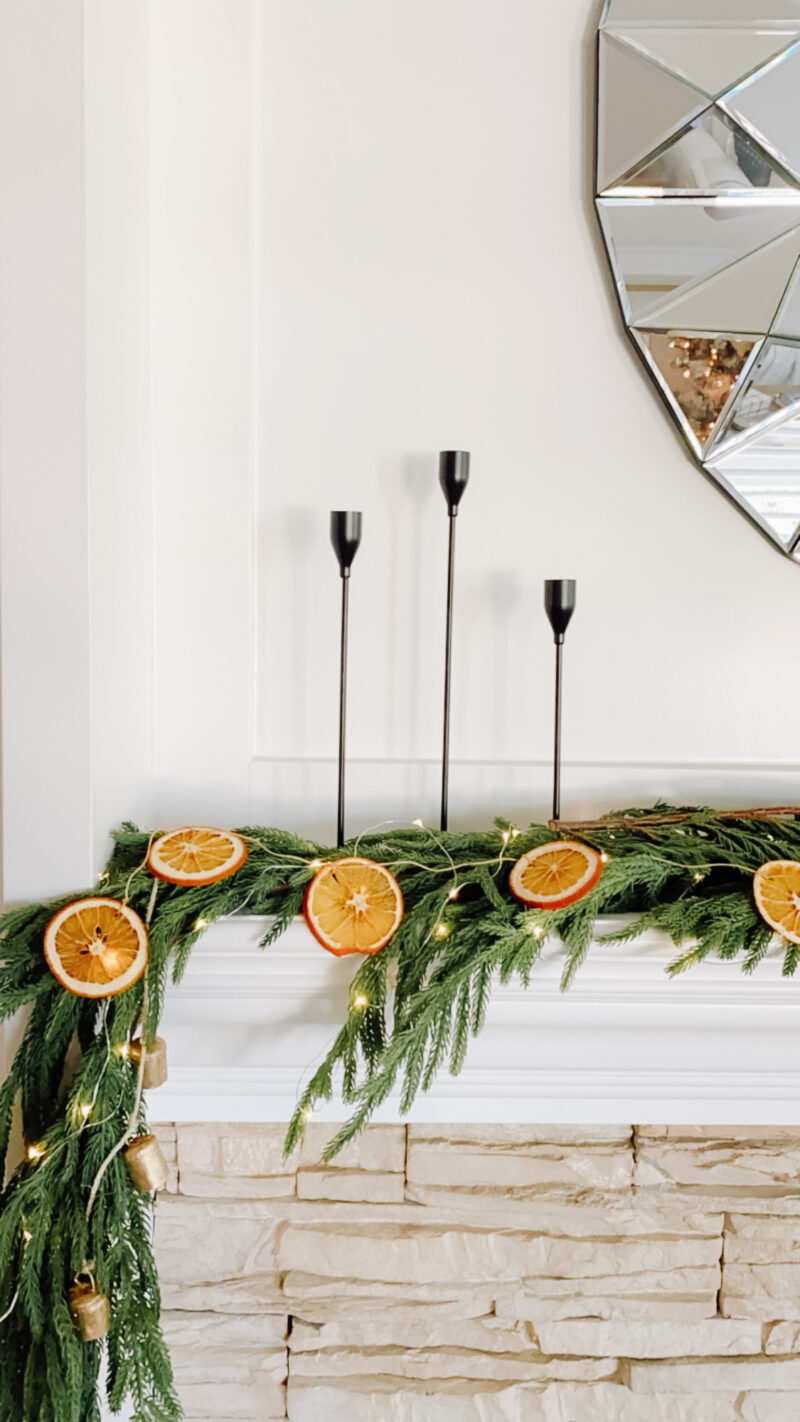 Here is a reminder of how I styled my garland last year. Looking forward to doing something similar in this new home.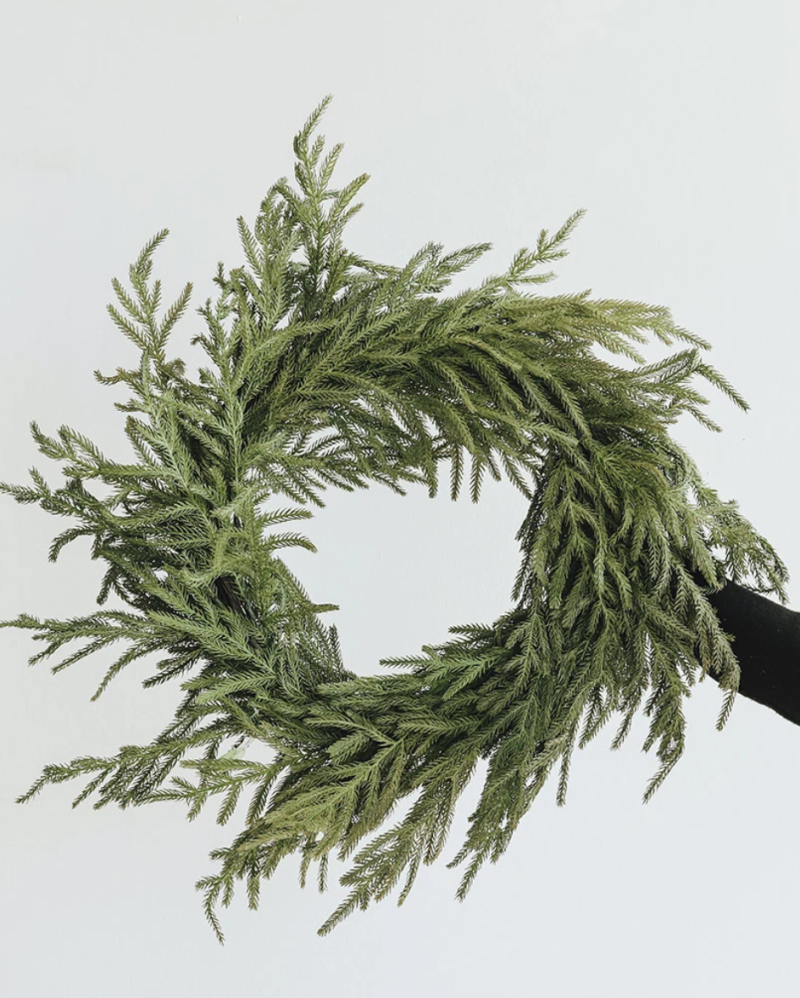 The wreaths are also really beautiful and sell out so quickly. They are gorgeous with a simple velvet or satin ribbon. Done and done!
Now back to reality and crazy hot temperatures. I should be talking about slip n' slides instead of garland! I've been debating surprising the kids with one.
Enjoy what is left of the weekend! My husband has been out of town all weekend honoring the life of his brother so we will be so happy to give him a hug when he returns tonight.