Good morning. You know you have teenagers in the house when you and your hubby fit in a work out and a drive to the local coffee shop long before they even get out of bed. We have hit the ground running today and it feels really good. I wanted to share a few great finds with you in this edition of Saturday Shopping. Let's get right to it.
PERFECT FAUX TREE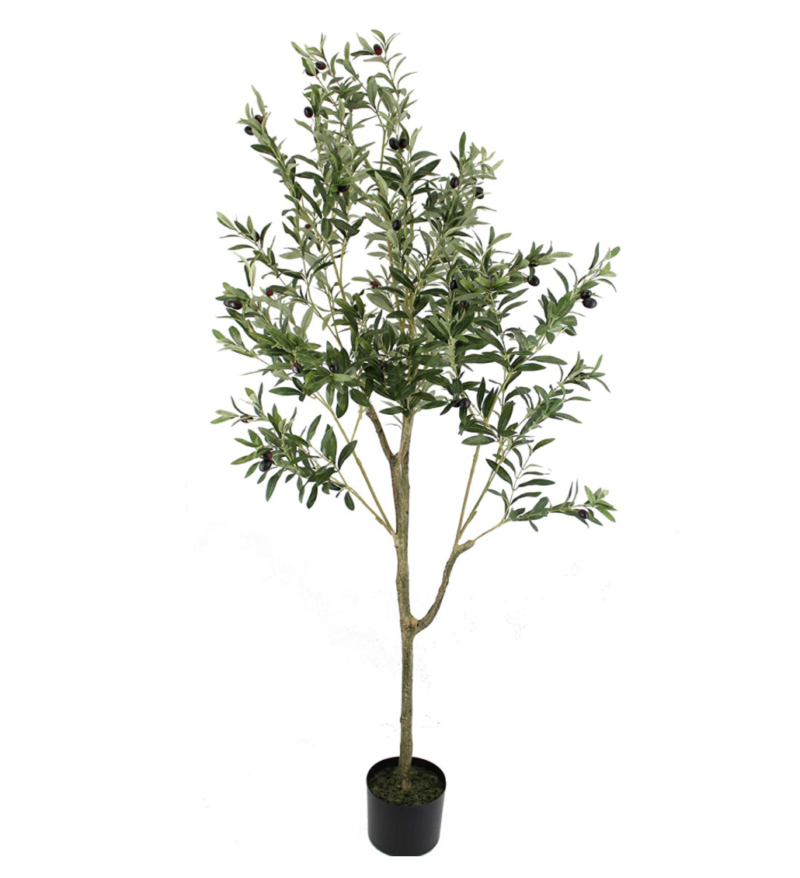 Grab this faux olive tree while you can! It's 6′ feet all and finally back in stock. A great addition to any room. I think this is going in our bedroom as my daughter is lobbying for the fiddle leaf to go in her room. In any event, great faux trees are hard to find and the reviews on this are awesome. I stand by the fact that nothing is ever as good as the real thing, but this girl struggles to keep plants alive.
SUNDRESSES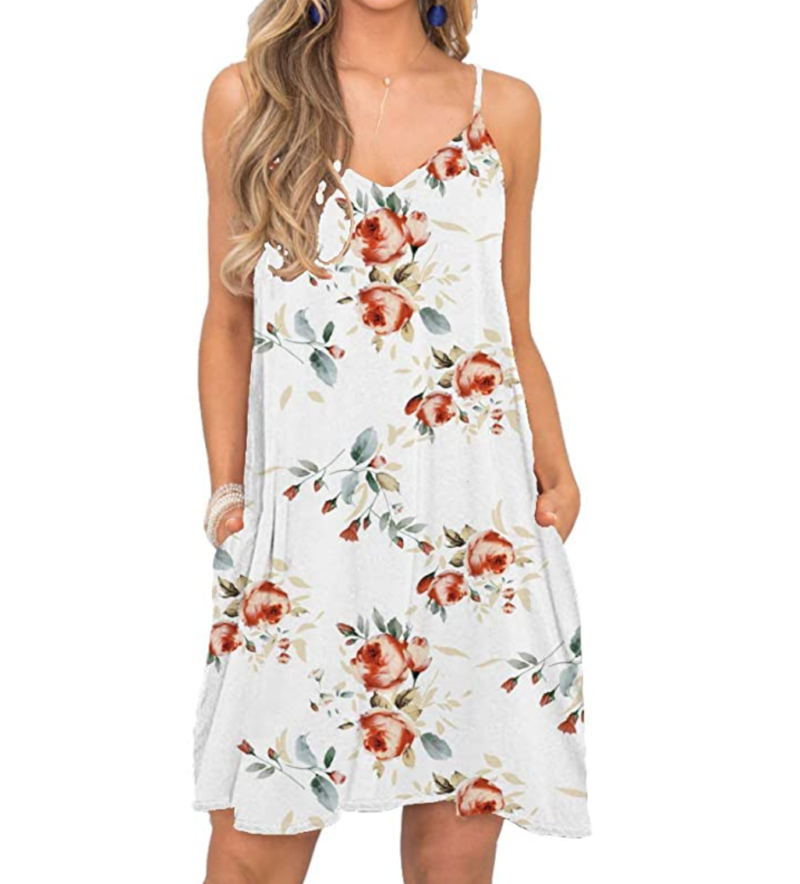 With the toasty days, I am living in sundresses. I came across this one. The reviews are really great and it comes in so many colors and prints.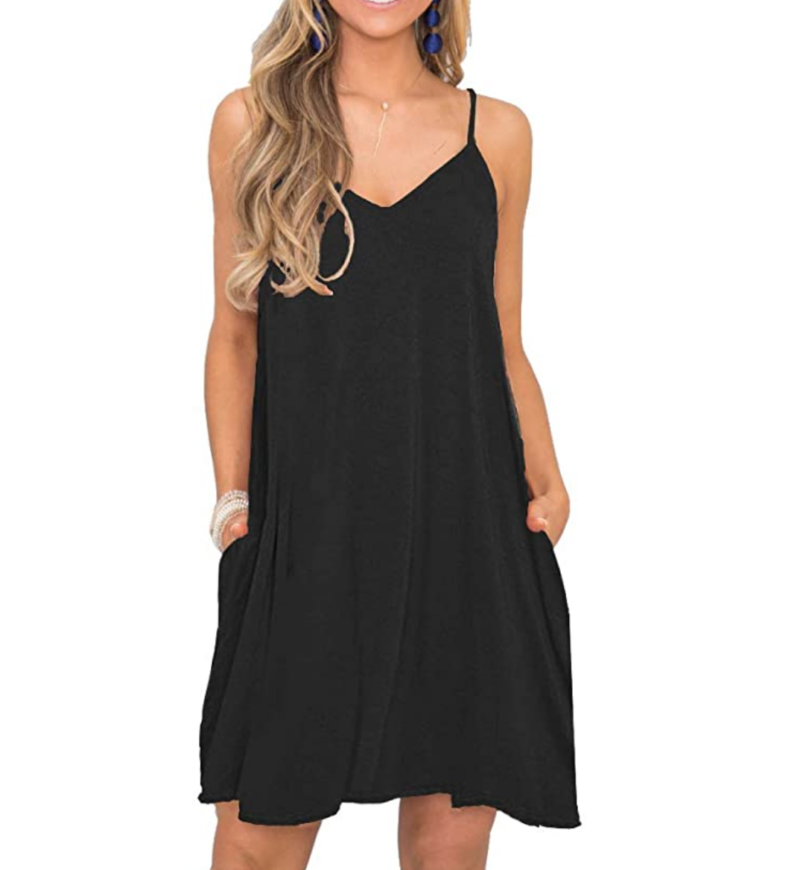 I really like in black, too. Plus the pockets are always a plus.
This is a great tried and true option as well. So comfy and you can dress it up or down. It comes in so many colors.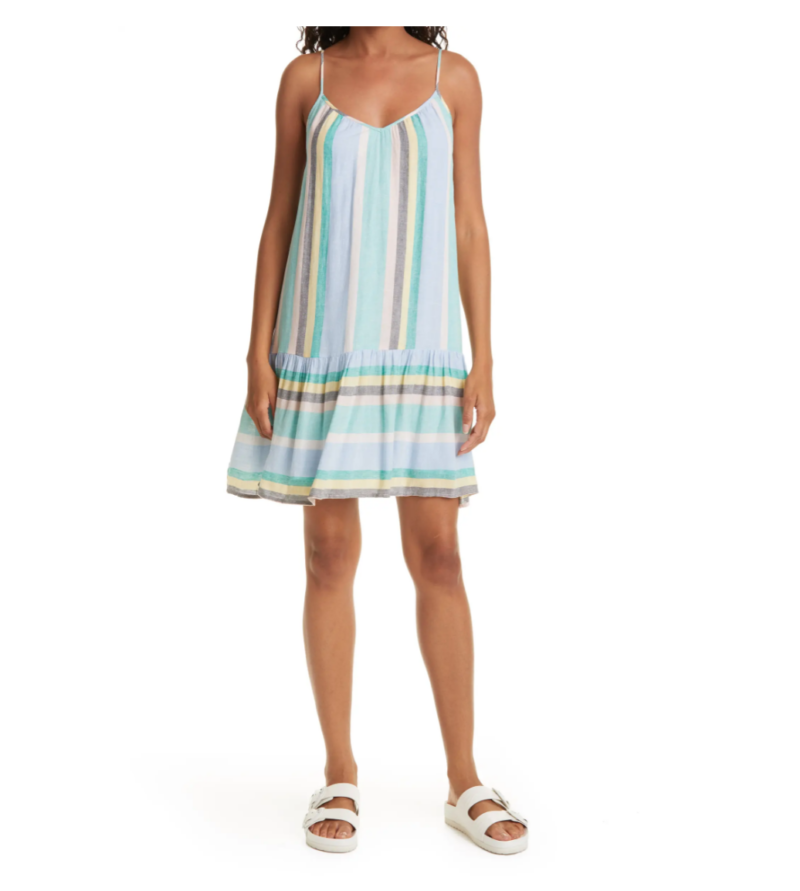 I wish Rails wasn't so pricey. They make THE BEST dresses. I am wearing my favorite one in the photo below. Such great quality. I have had mine for years. Love this striped one. Sometimes you can get lucky with Nordstrom Rack carrying the brand so keep an eye out.
This is a great price for a Rails dress. And love the cut and color on this one.
FAVORITES OF MINE
The night before we moved, we got together with my sister's family. The night was wonderful and turned into a dance party. My sister and I exchanged gifts and we just happened to give one another the bracelets we both wear on a daily basis. Talk about being on the same wavelength. She gave me the beautiful "C" bracelet for not only my name, but to think of California when I glance down. I gave her my favorite bracelet (wearing on my watch hand) and linked below.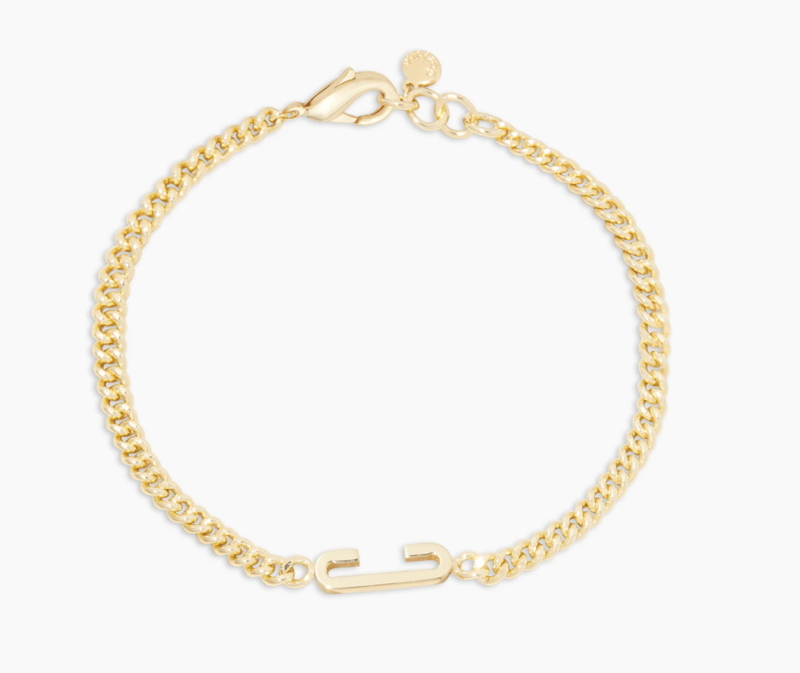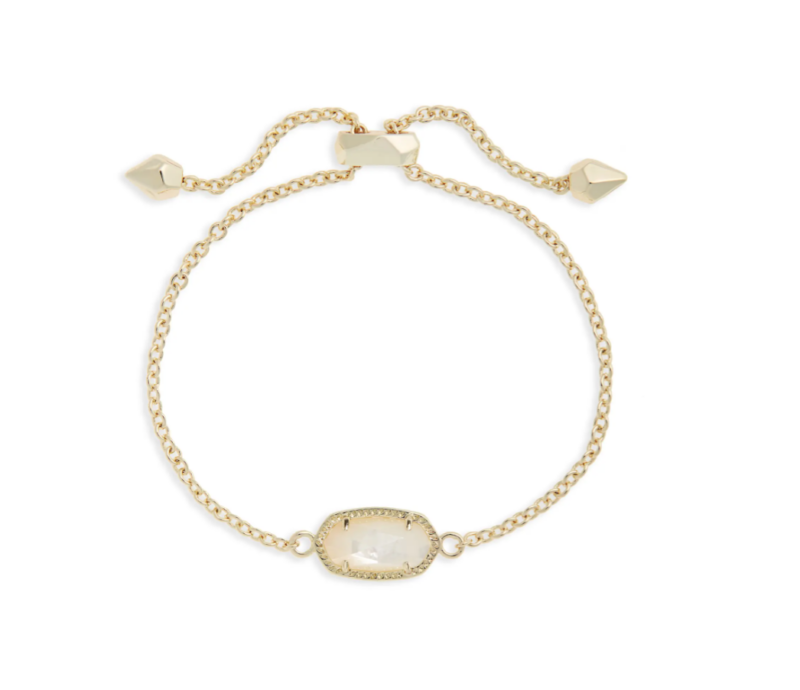 This is the bracelet I gave my sister and I wear every day. I wear it on my watch hand most of the time.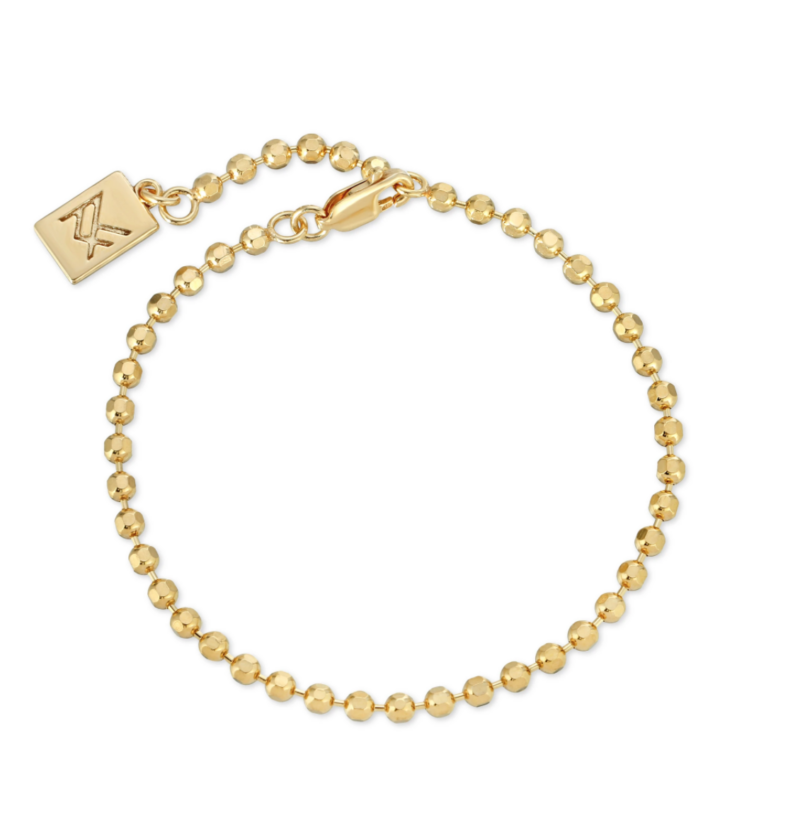 This is the pretty bracelet paired with the initial one. It was given to my by a dear friend before we left for Tennessee.
NEUTRAL AND COMFY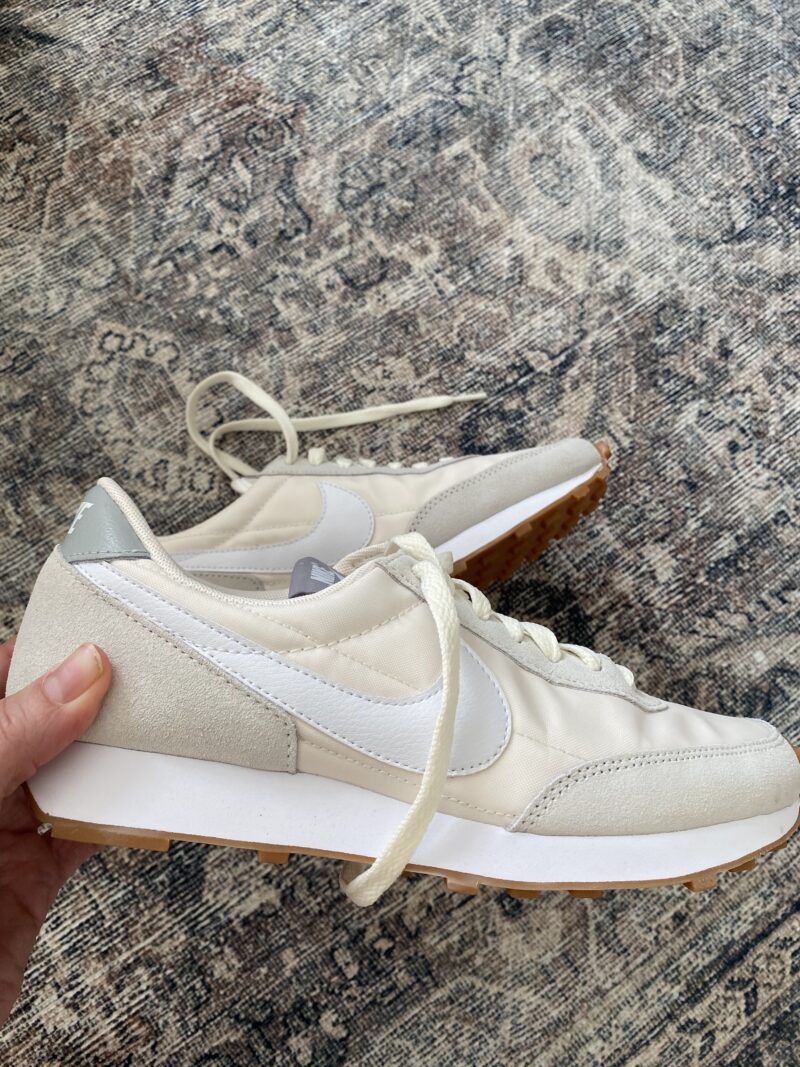 Many of you spotted these sneakers when I was talking about our favorite shoe rack. I wear these all the time because they go with everything. They do come in a ton of colors though.
LOFT SALE – $5!!!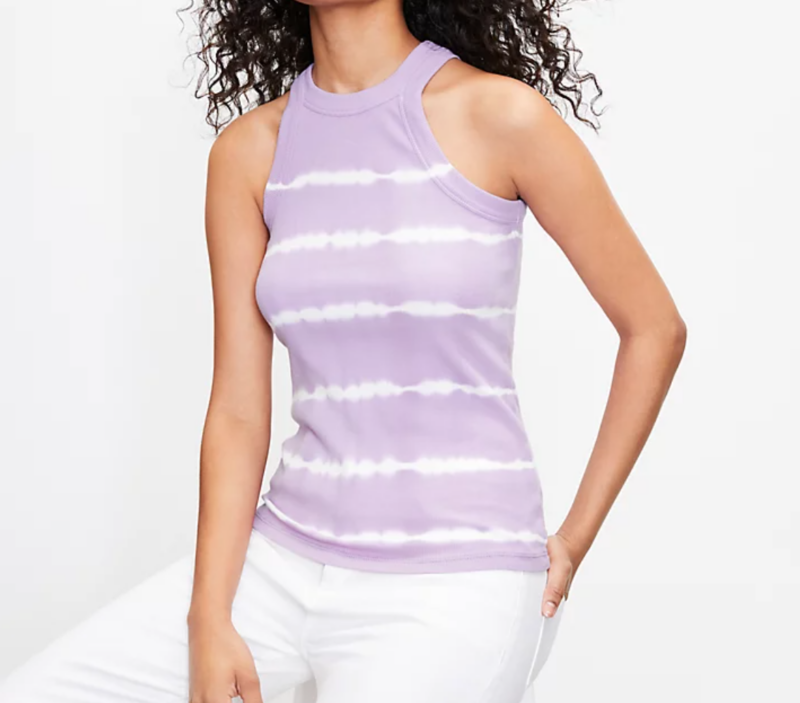 Loft has a pretty great summer sale happening right now (60% off). This tank is darling and comes in other colors. Guess what? If you use the code: WOW it's now $5! What?????
This darling white blouse was $39 but with an extra 60% off the sale price it is currently $10! What?
ANTHRO SALE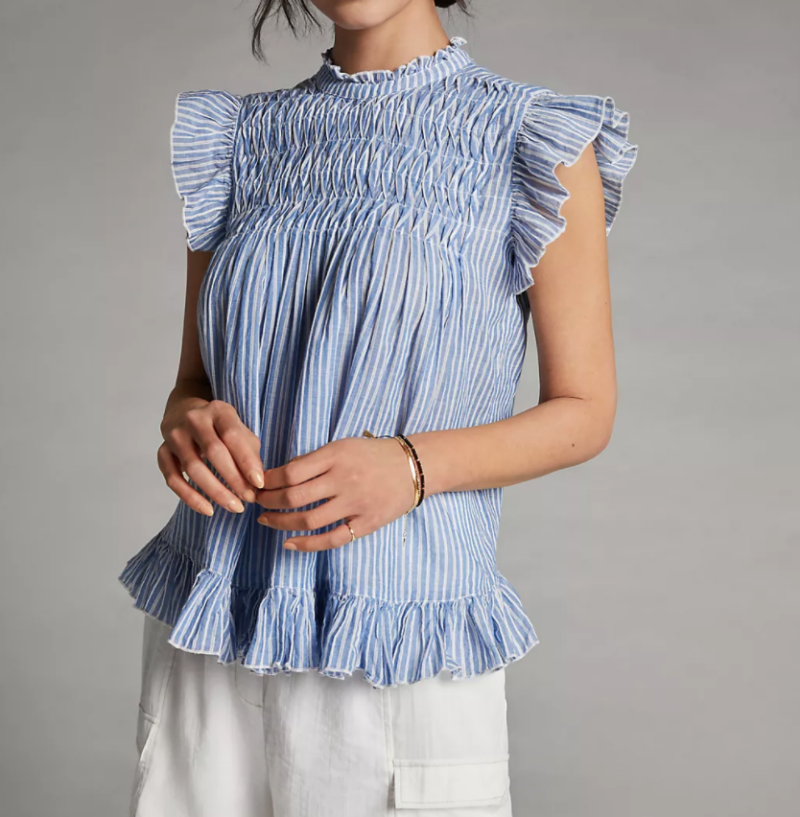 Sizes are going like crazy but this blouse is DARLING. Love everything about this.
IN THE KITCHEN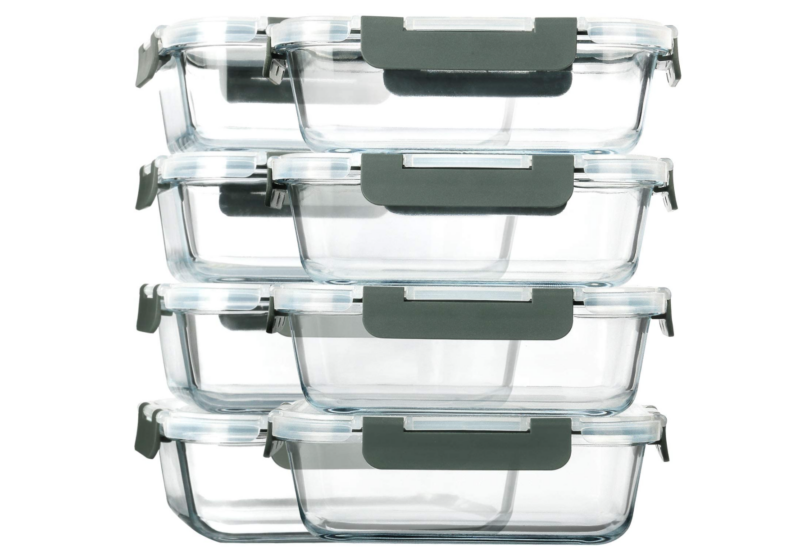 With school starting back up, I need to get my rear in gear with meal planning and making school lunches. Wow! That seems like a distant memory. These glass containers are our favorite. They stack beautifully in the kitchen cabinet when not in use and also stack nicely in the fridge. Every week I chop bell peppers and cucumber to use in our salads throughout the week. It makes it so easy at dinner time. I love that I can see what is in them and fewer items go to waste.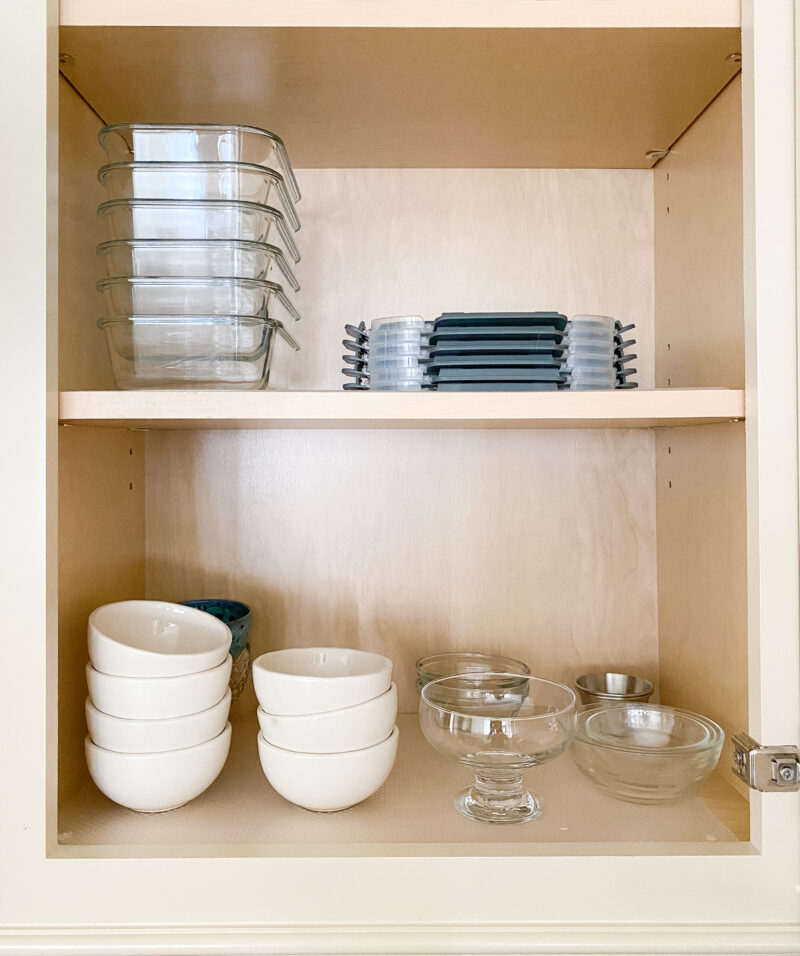 A photo so you can see how nicely they stack. I appreciate that the lids aren't a big mess in the cabinet like so many can be.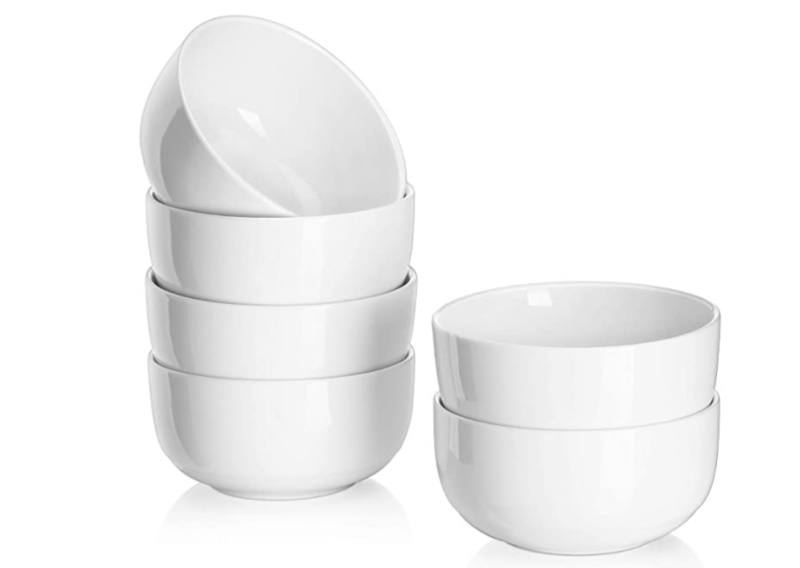 I have had my prep bowls for years and years but these are similar. If you don't have a set, I highly recommend. I use them for everything. In fact, most often, we used them on our charcuterie trays with dips, nuts, or hummus. They are just so handy to have.
Our all time favorite cereal bowls come from here. (set is $27) We LOVE these. We have two sets and use them on a daily basis. Great size!
I hope you all have a wonderful weekend. School starts for us this coming week. I can't wrap my head around that. Big week for two kids who just moved across the country. That also means we need to whip up a rainbow cake! See you back here on Monday.