Good morning. We still have a quiet house at 8:00 am which is unheard of over here. Savoring the slow start to our morning and pouring lots of coffee. It's been a busy week over here and with my sister heading to town tomorrow we have a few more things to check off the list. So excited for her to finally be here. Sharing a few great finds in this week's Saturday Shopping plus a couple of picks from my teenage daughter.
PRETTY NEW HANDBAG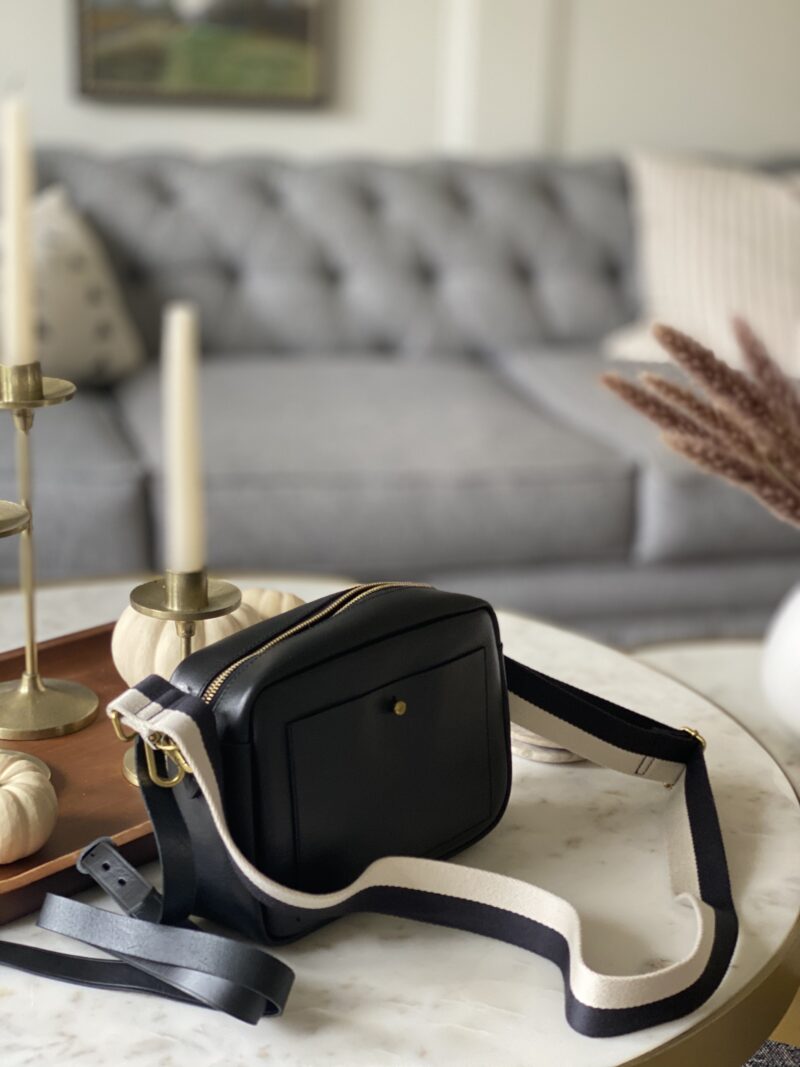 I have been carrying the same handbag ( a black one from Banana Republic from years ago) and finally decided to freshen it up. I wanted one that was slightly smaller but could still fit my full size wallet, phone, reading glasses and a few extra items. My daughter and I were shopping and both really like this one. The striped strap is darling but it also comes with the smaller black leather strap you see on the left.
MY DAUGHTER'S PICKS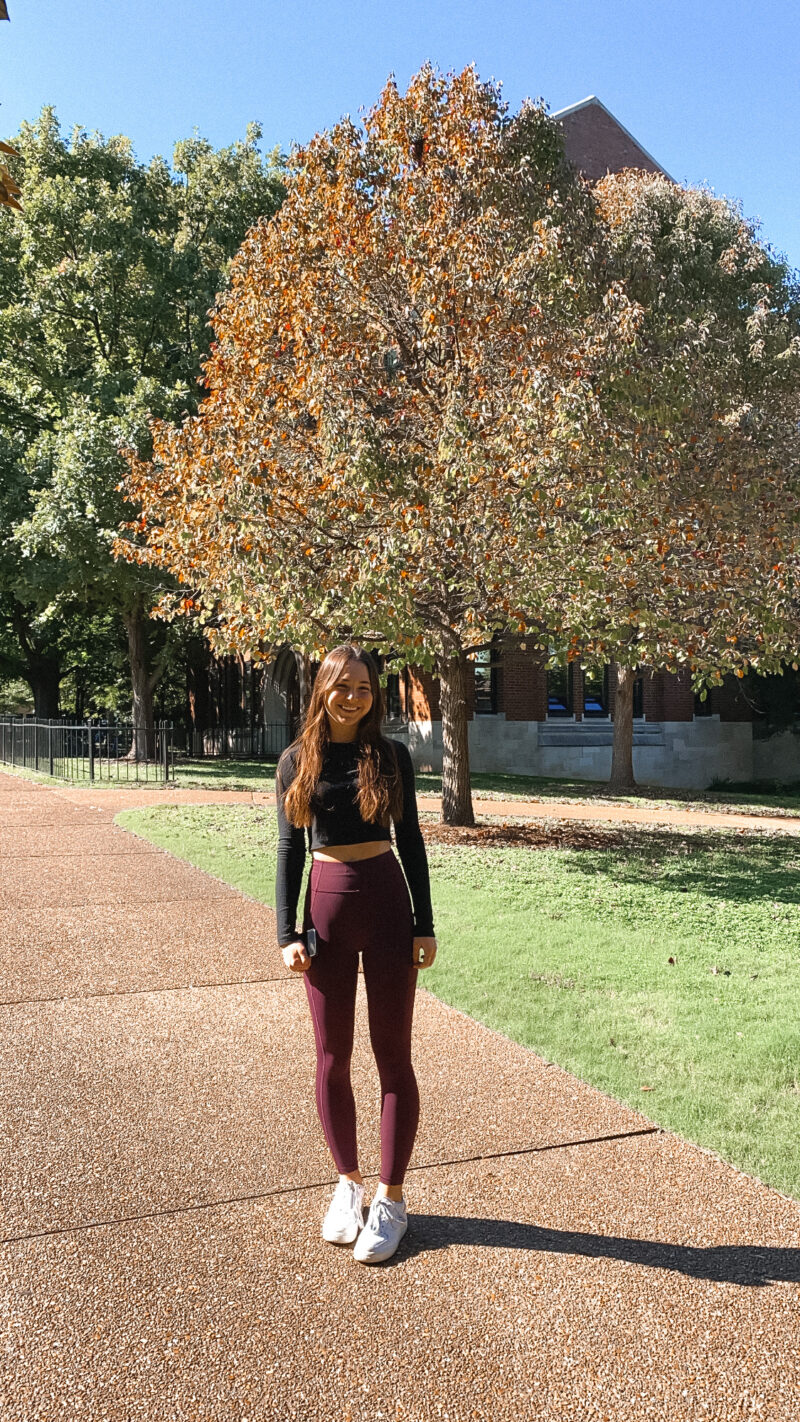 The other day I shared my daughter's leggings (a splurge) but have found some other styles you may like, too.
She also really loves these crossover leggings. They are a great price right now (30% off) and come in so many colors.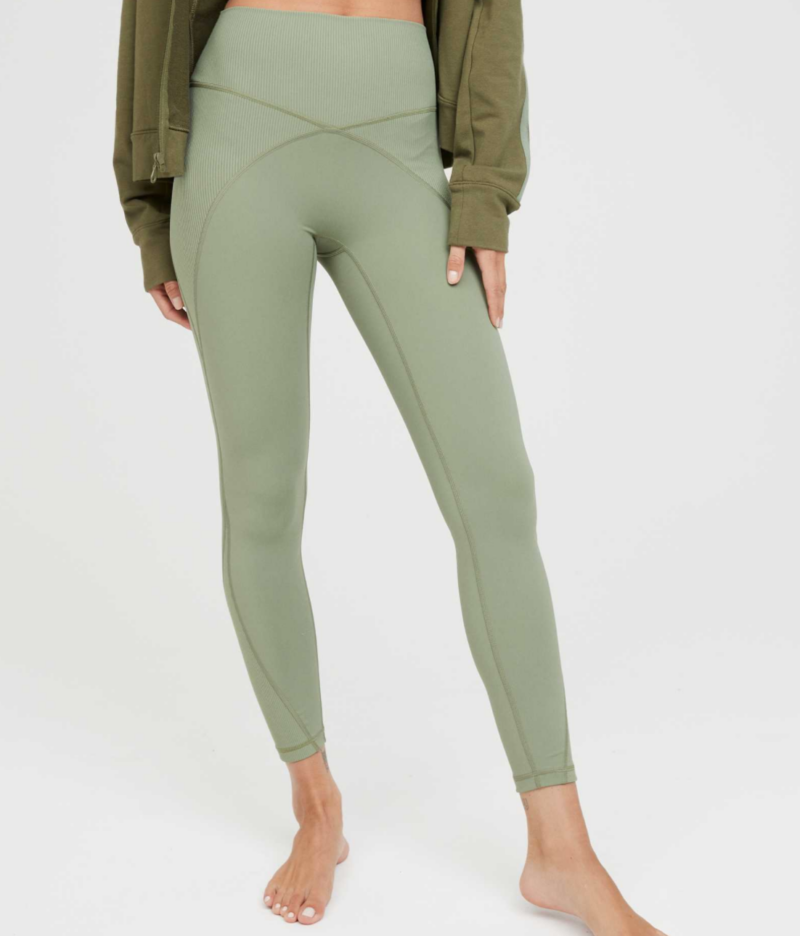 We picked these leggings ($39) up for her and she LOVES them. They are on sale for under $40 and so darn cute. The ribbing detail is really fun. They come in a few colors but this green is so pretty in person.
FOR THE HOME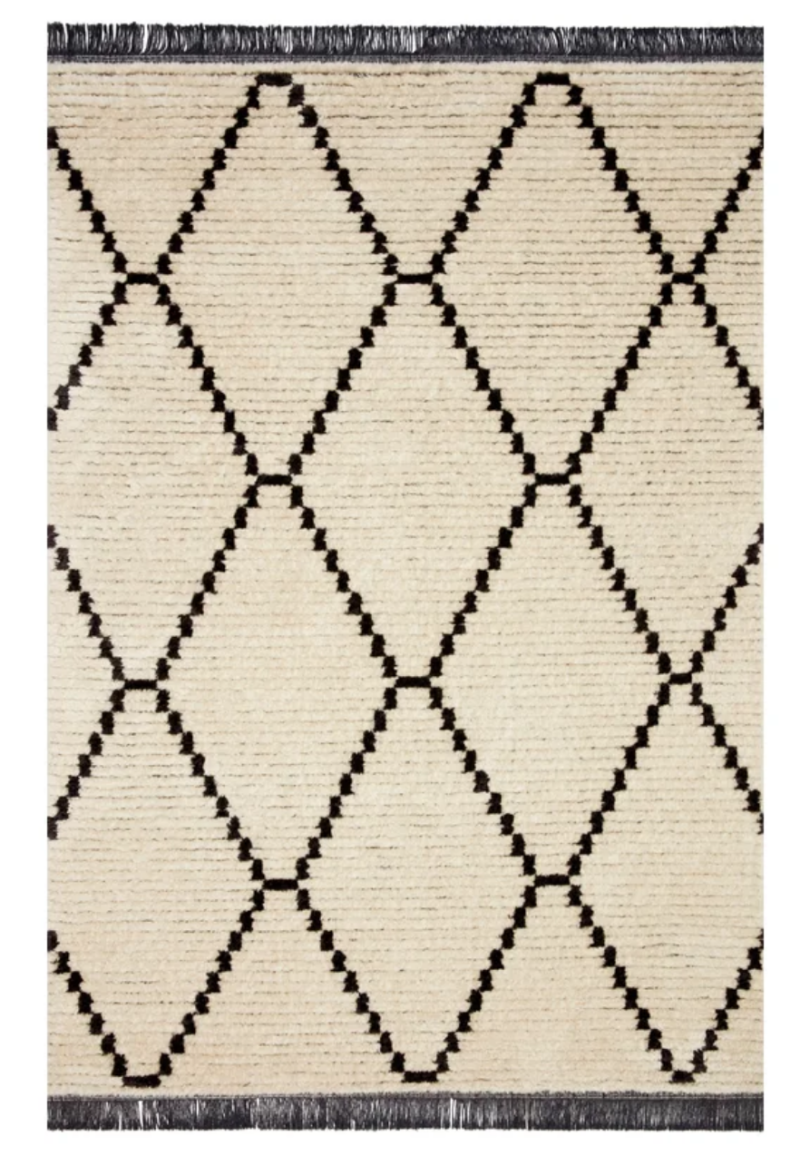 I can't get this rug out of my head. It's one that Chris and Julia just used in a space and it looks incredible in person. Do any of you have it? It's so good.
VELVET OBSESSION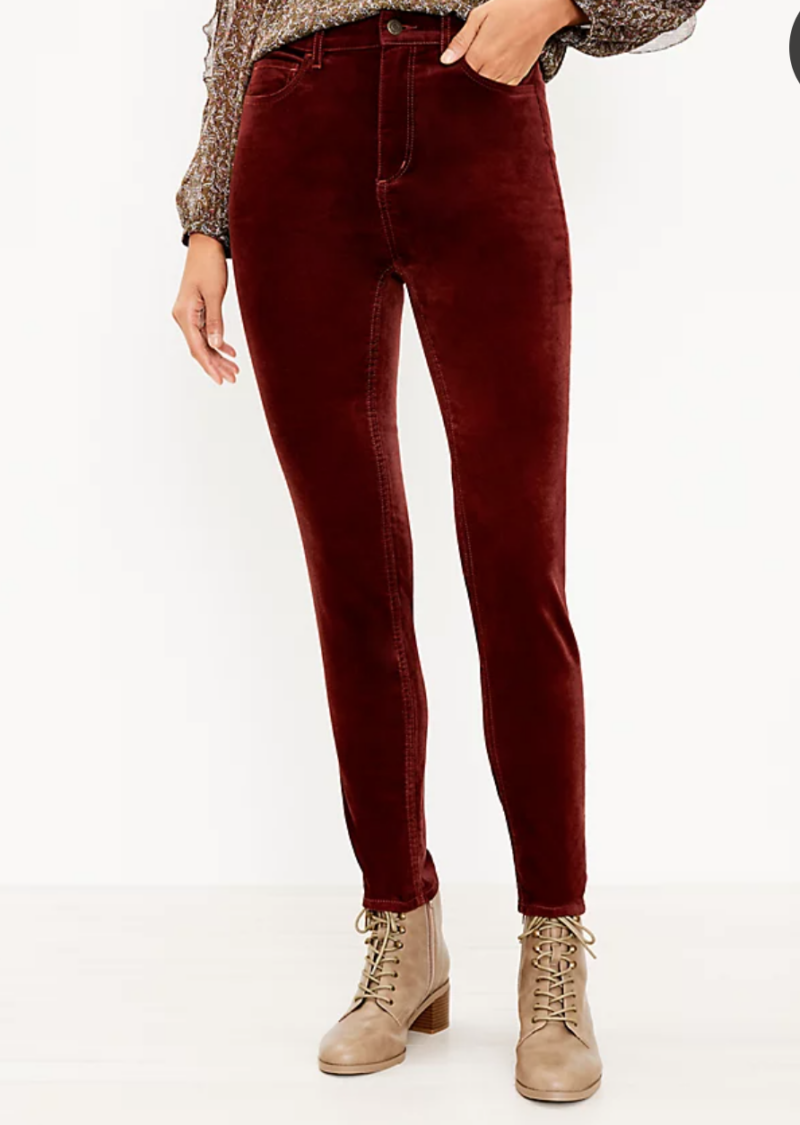 I love velvet for the holiday season. It's so easy to dress up or down and these are now 30% off.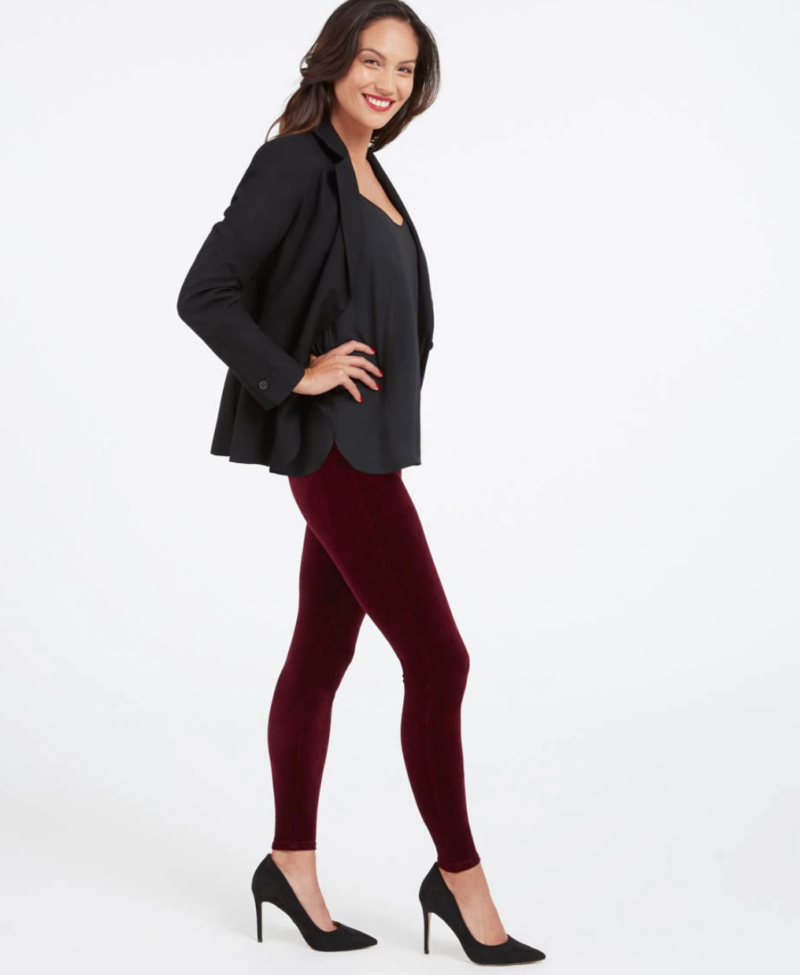 Do you remember these? These velvet leggings are worth mentioning again. They are just so good, ladies. Can't wait to wear them during the holiday months.
AMAZON FINDS WE LOVE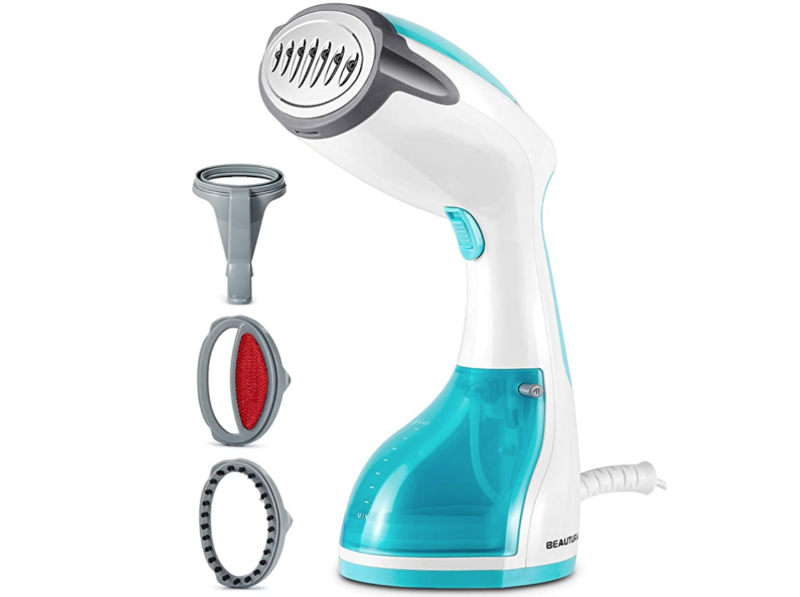 I shared this steamer ($35) on stories yesterday. We love this steamer and use it almost daily. We no longer have an iron. This works remarkably well and fast. My kids even use it.
FOR THE SHOWER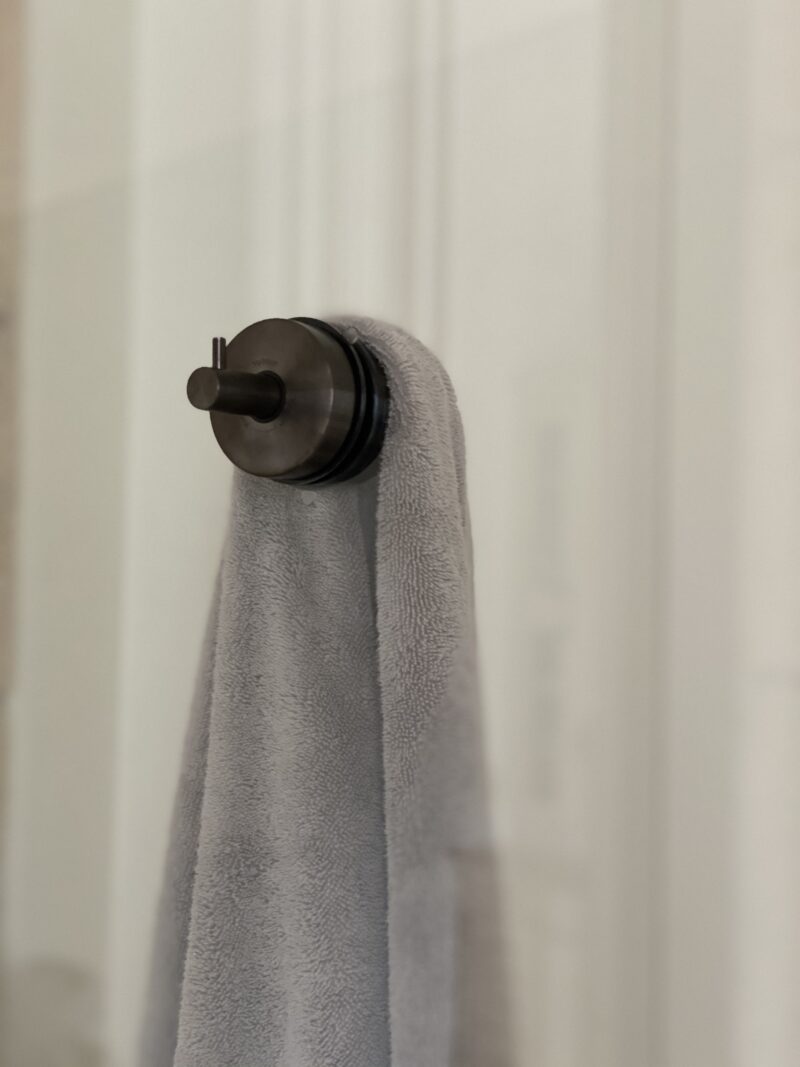 I just ordered more of these for our bathrooms. This suction cup hook is awesome. It's made for the glass surfaces and works so well. We have one on both sides of our shower door. Highly recommend. I am putting one in the guest room today.
BEST PILLOW INSERTS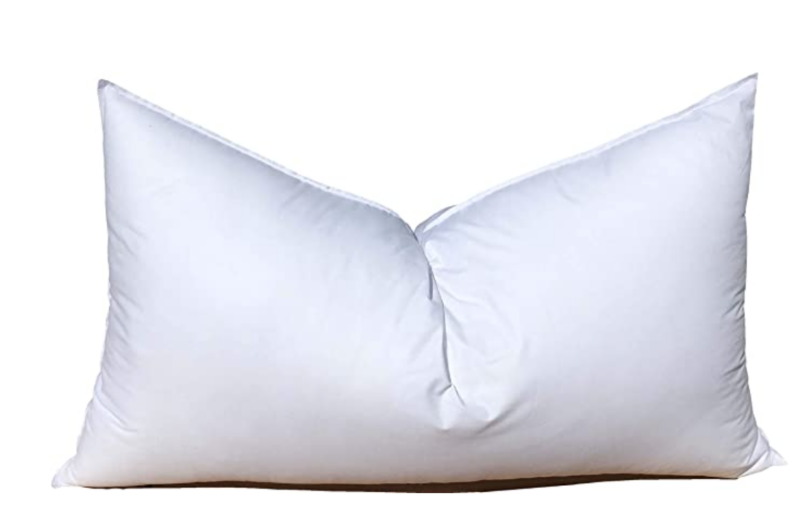 If you are looking for quality pillow inserts, these are fantastic. I just ordered two for new pillow covers I purchased. These inserts are down alternative and a really nice weight. Don't forget to buy an insert 2″ larger than your pillow cover. So if you buy a 22″ cover, you should be using a 24″ insert for that nice full look.
PRETTY RIBBON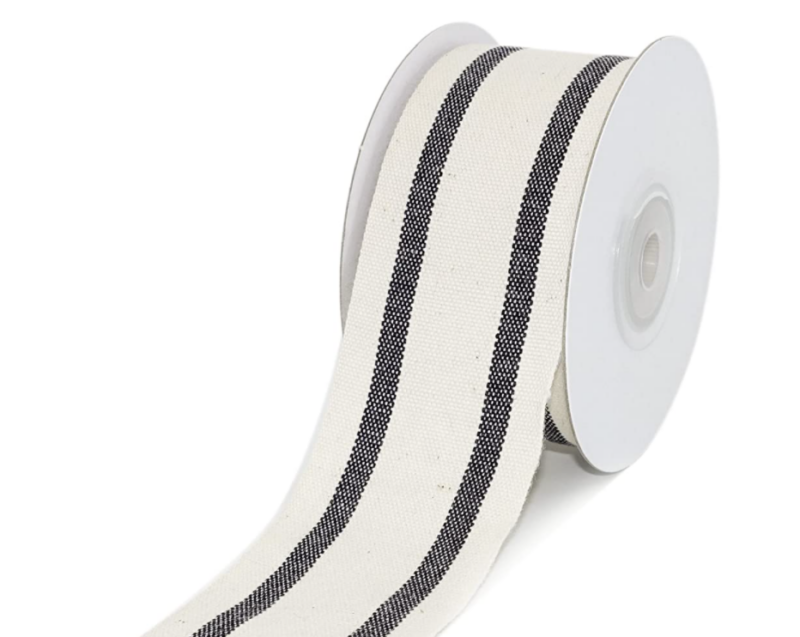 Love this ribbon. I used in on our wreaths on the front door but I am thinking about using it for my Thanksgiving table. It would be beautiful for packages, too. It also comes in a pretty red version for the holidays. It's a great one to have one hand. In fact I should do a post on simple things to keep on hand for gifts and gift wrapping. I cut way back and have a small stash that has really come in handy.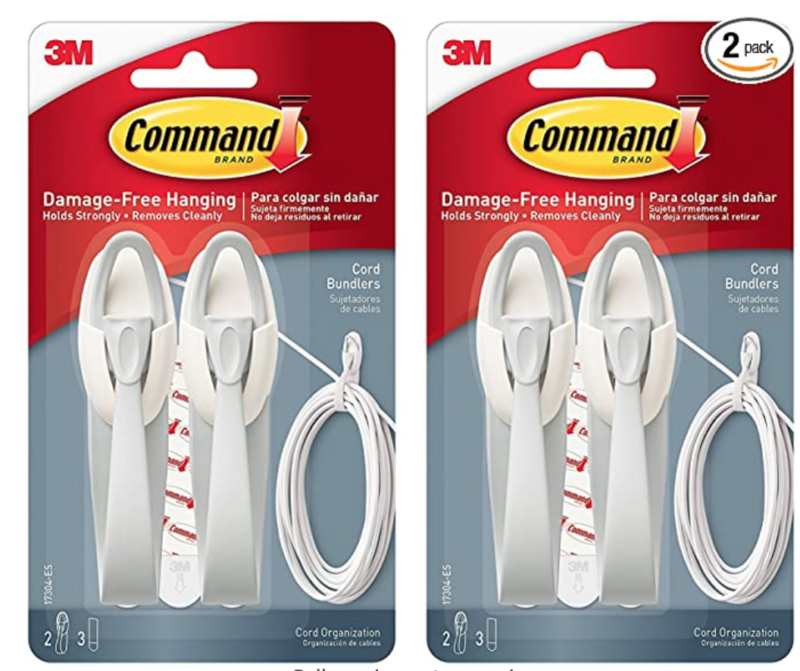 Have you seen these? My girlfriend has been using them forever to organize cords behind furniture. They essentially stick and then clasp your cords. I bought a set to try out for my garlands this year. Love this idea. I also need one to hide the lamp cord behind our console table.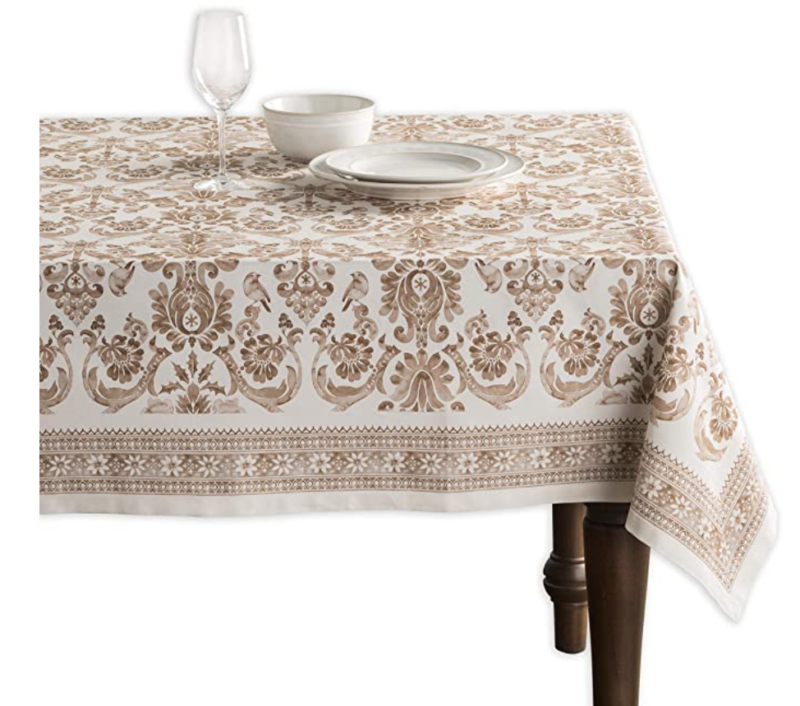 I am currently working on tabletop post to share beautiful options from Amazon for your Thanksgiving table. I LOVE this one. And don't forget that a busy print gets mellowed out by all of the dishes and place settings.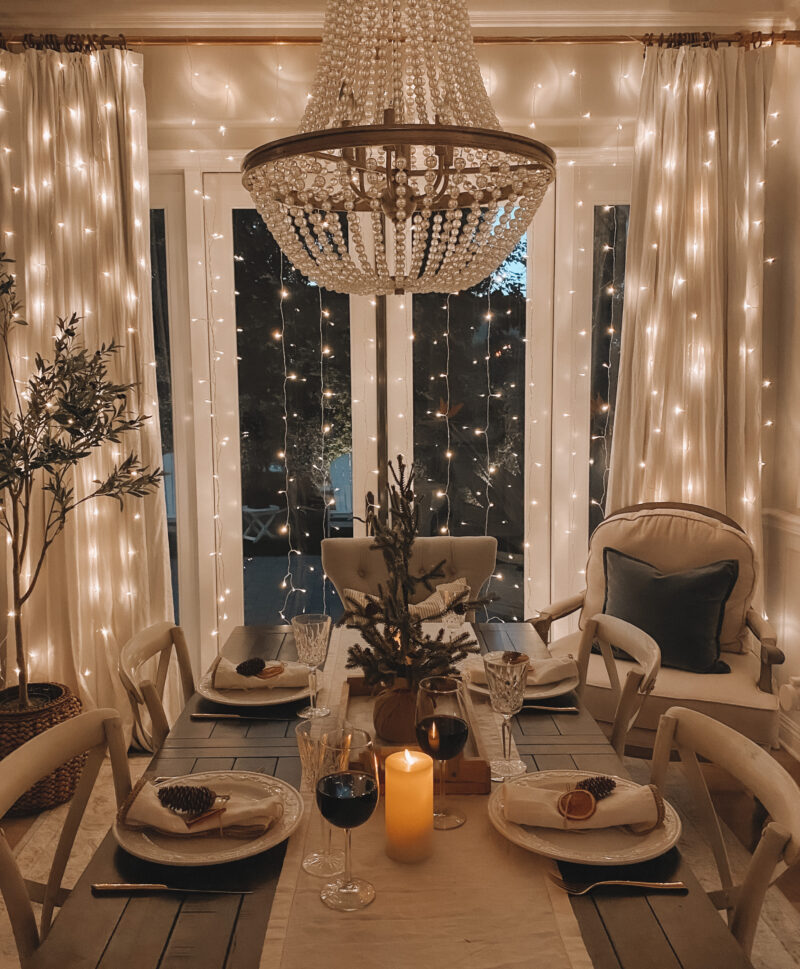 We are also trying to figure out where to hang these twinkle lights in our new home. Probably the best $23 I spent last year. While they may seem a bit over the top, I can't tell you how much joy they brought us. They are magical in person and tend to sell out quickly.
WARMEST COAT I OWN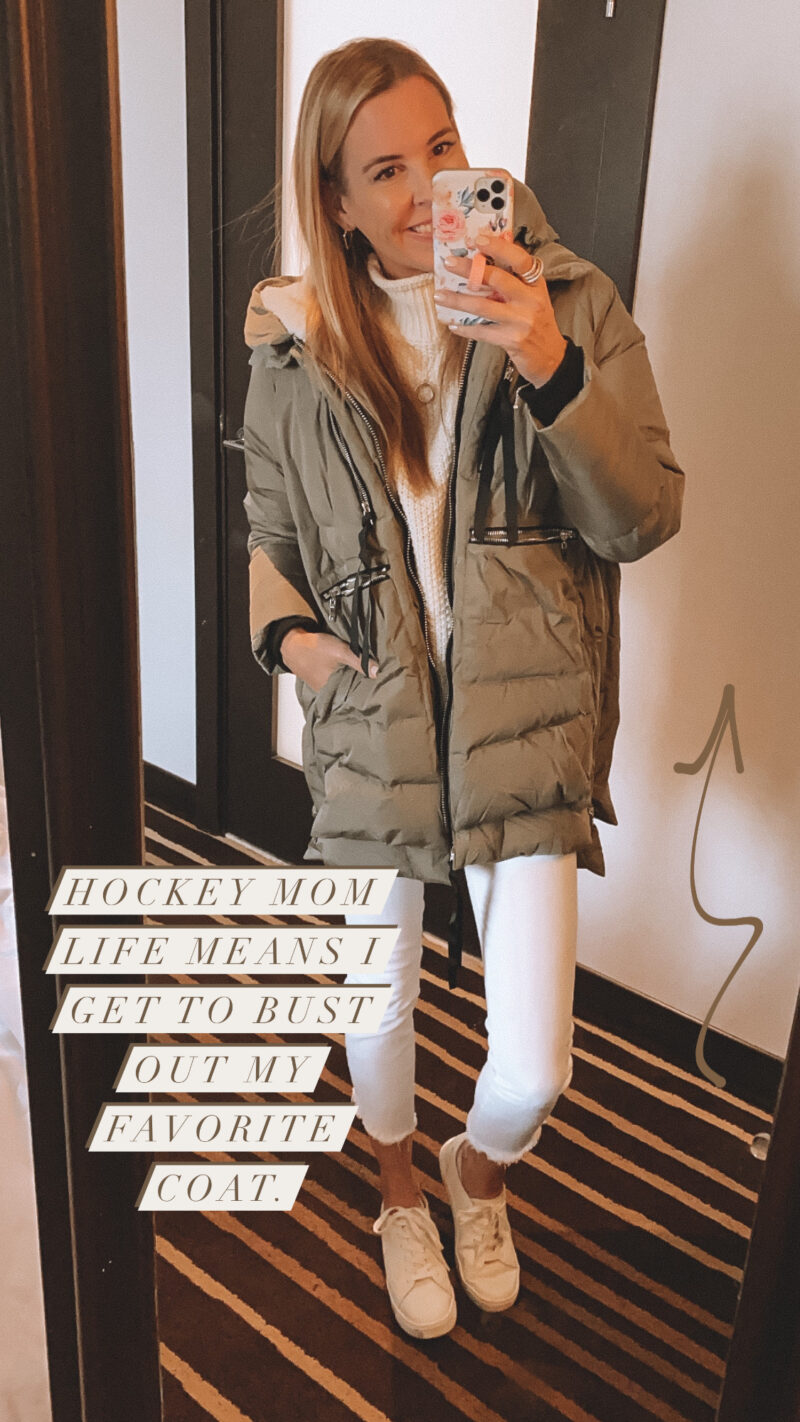 This Amazon coat saved me last night. The hockey rink was 39 degrees but this coat kept me so warm. I have it in two colors now. If you live in cold weather, you can grab one here. And the sweater is one of my all time favorite purchases.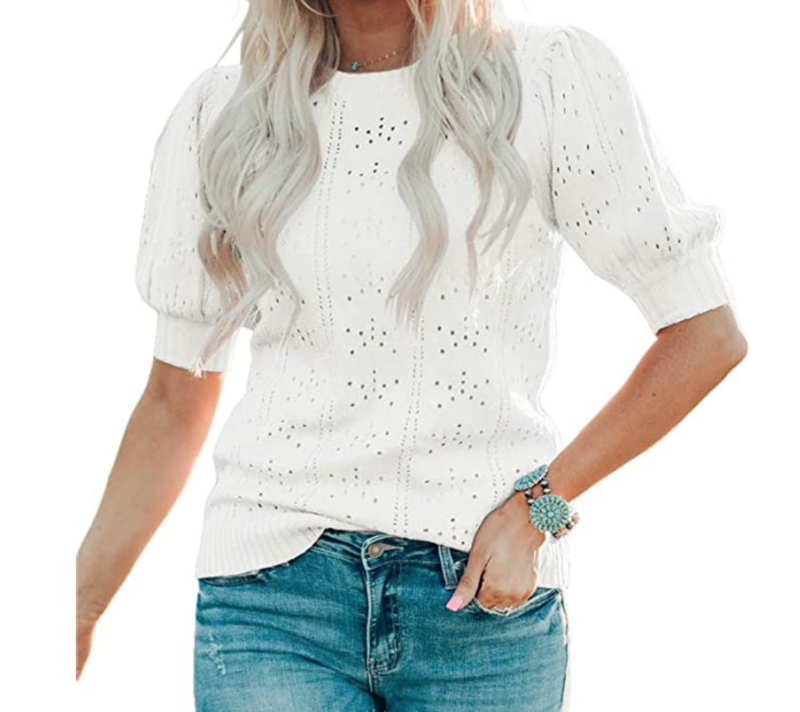 I haven't had a chance to photograph this yet, but this is such a pretty sweater top. It's incredibly soft and comes in tons of colors. It's a very soft ivory color in person.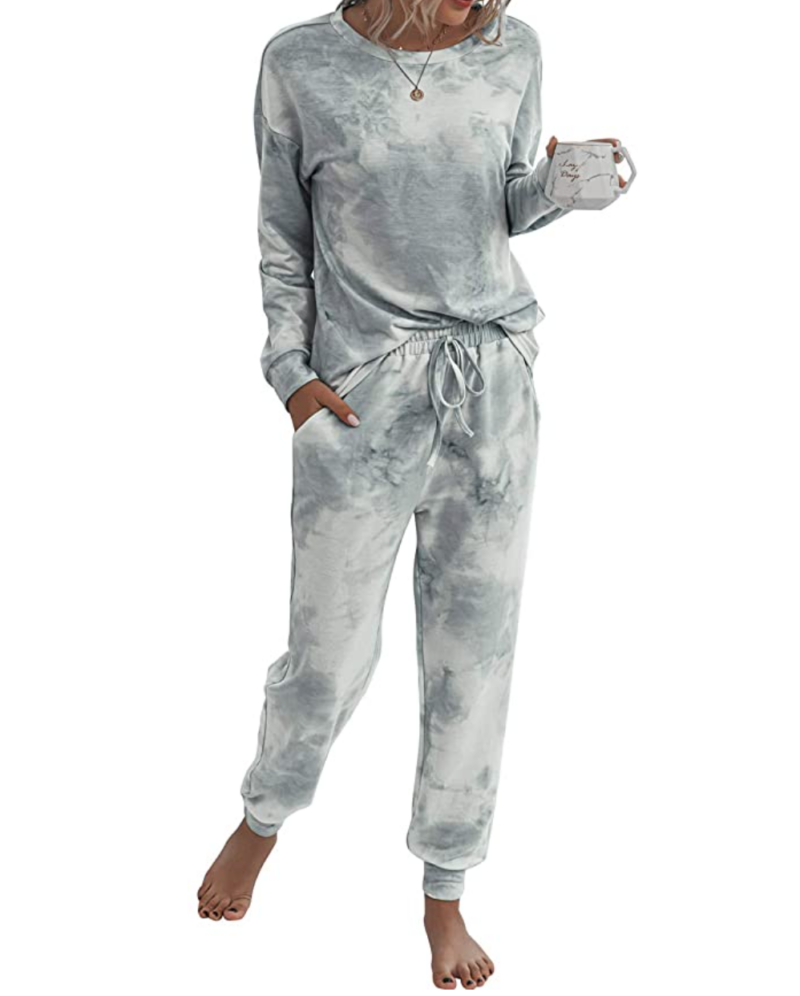 This pajama set is not only cozy but cute enough to do the school drop off run. You get me, moms. It's either change into yoga pants or stay in jammies. I prefer the latter.
HOLIDAY DECOR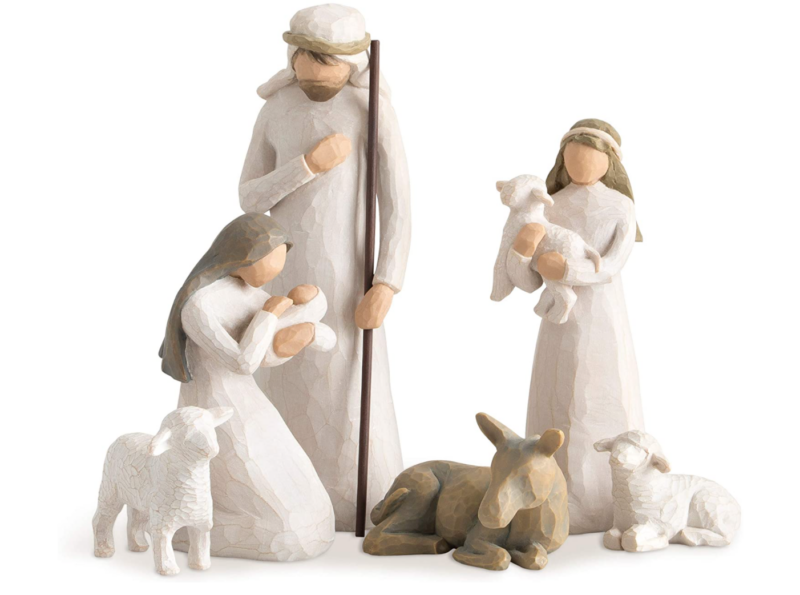 Have you ever lost something really important to you? It's taken me over two years to finally admit that our beloved Nativity is likely gone. We have no idea what happened to it and for the last two years we thought for sure it would be uncovered in one of our Christmas boxes. It wasn't fancy but it was special. It was the one the kids played with when they were little and it breaks my heart to think it's gone. I finally broke down and bought a new one. I have always admired this set and I want it to be in our home during the holidays so I faced the music that ours may never turn up. So with our new home comes a new Nativity. It just arrived last night and is beautiful in person.
These 4′ potted trees are really pretty for Christmas. I love the pot it comes in and how they are pre-lit.
COLLAGEN AND TRIM UPDATE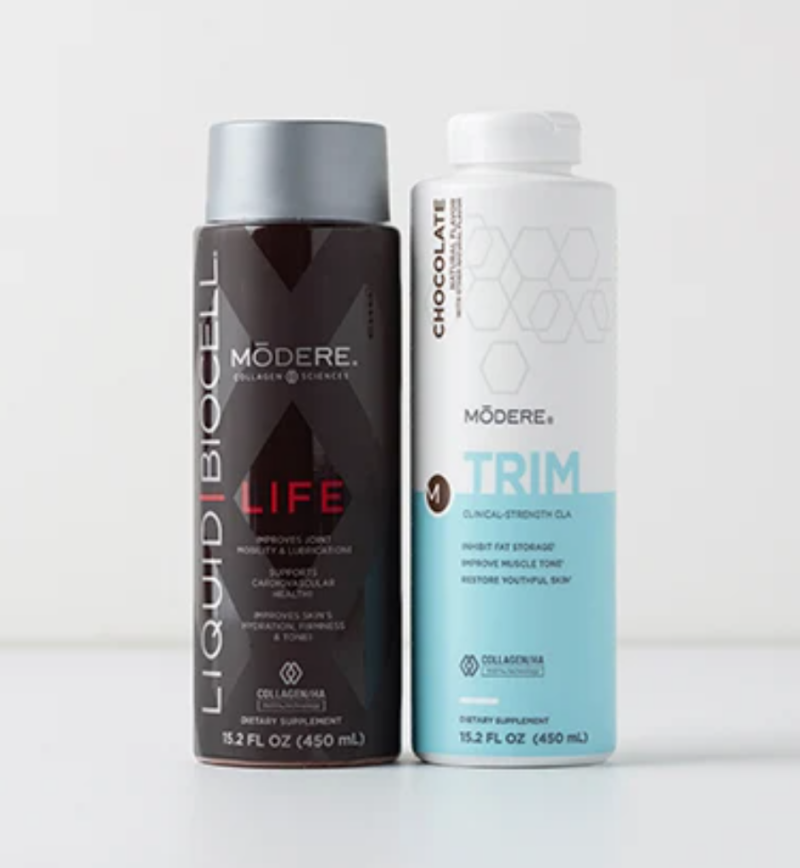 To all of my Mōdere friends, both my husband and I are now ordering the chocolate flavored trim. And oddly I look forward to taking it every day because it tastes so good. It's almost like a rich chocolate pudding flavor. In any event, if you are wanting to try the liquid collagen (we start losing it in our twenties) you can use my code (COURTNEY) for $10 off your first purchase. SmartShip is the way to go because you earn credits towards future purchases and they really add up.
LAST WEEK'S BEST SELLER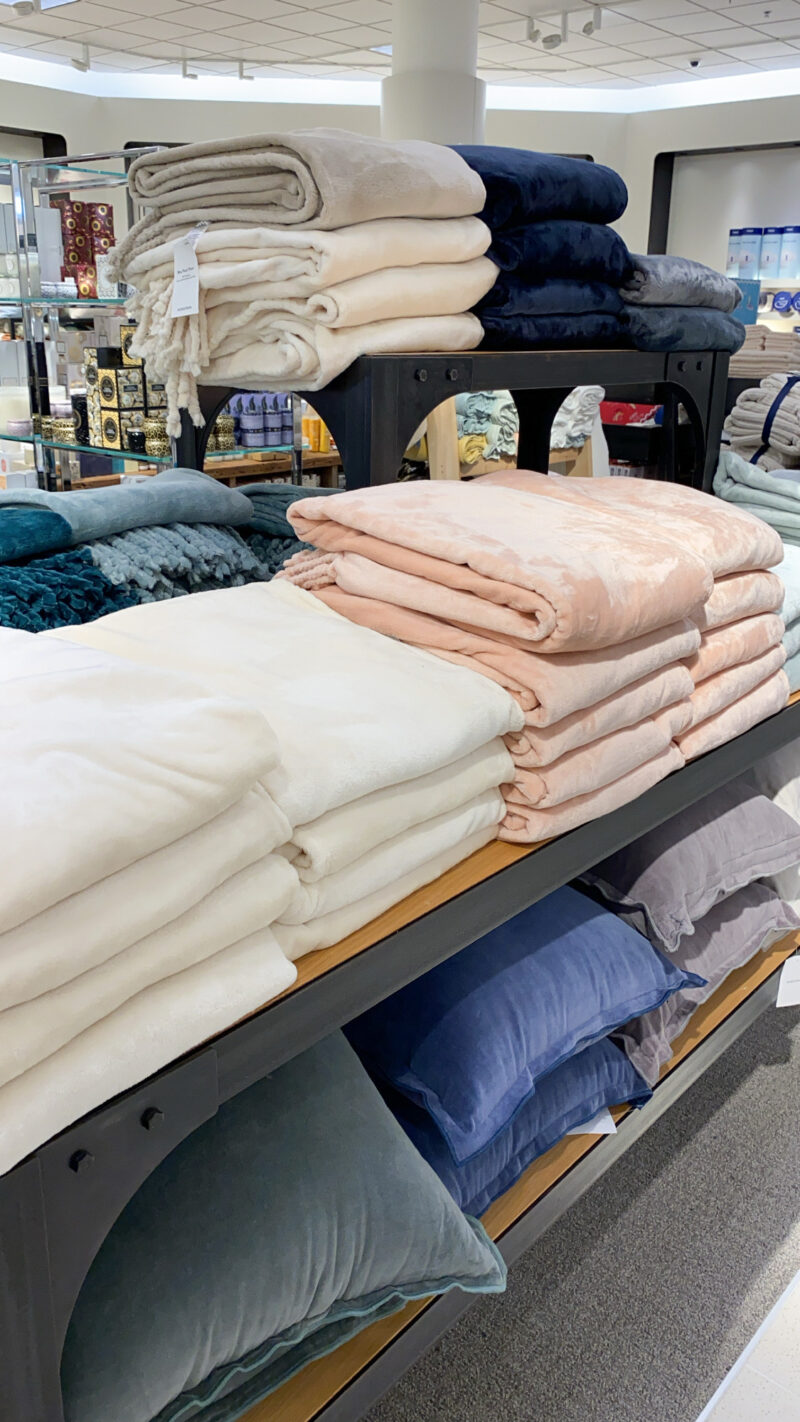 Last but not least, this was the best seller from last week. These throws make incredible gifts ($39). The blankets are beyond soft and stay that way after washing. We have four in the ivory color.
I'll be working on holiday gift guides over the next couple of weeks. Any requests? Who is difficult to buy for or surprise?
Enjoy your weekend. Thank you for being here.