Good morning! We are in the midst of a hockey tournament but I wanted to share a few pieces that have caught my eye as well as some fun sales going on this weekend. Tennessee has been teasing us with glorious Spring like weather. I know it's not permanent but I like to live in the now so I am going to soak it in for the next couple of days. I also have our outdoor space on my mind so I am kicking this week's Saturday Shopping off with the direction we are headed.
CLASSIC OUTDOOR VIBE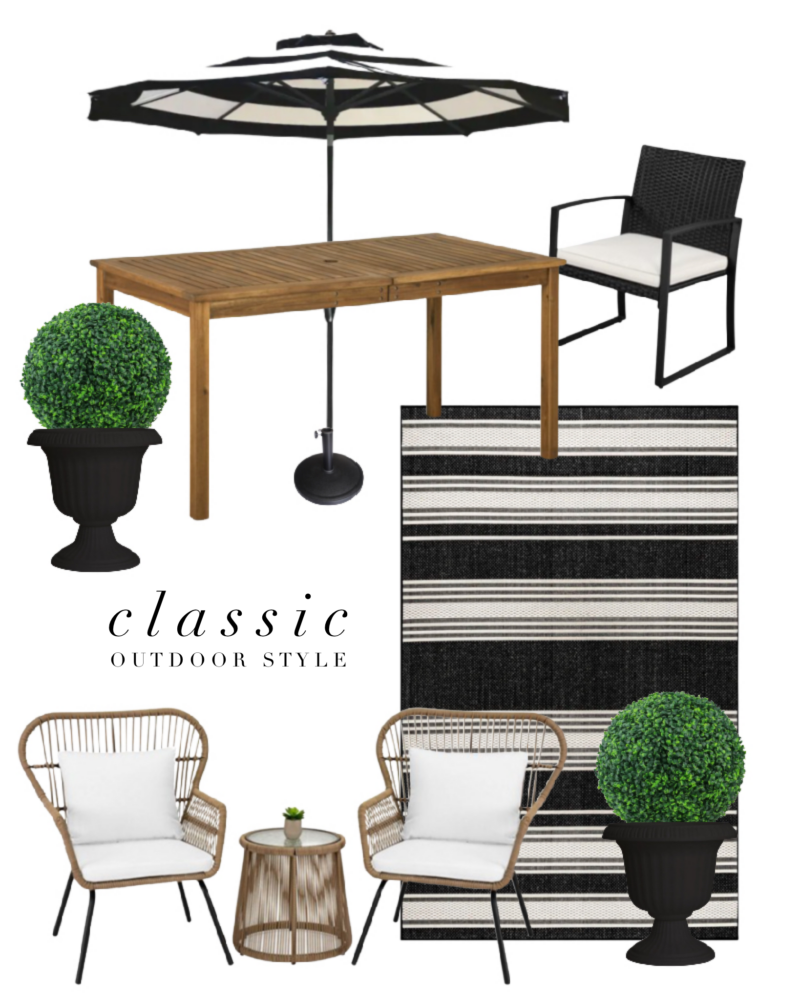 umbrella | stand | rug | chair | wicker set | planter | green plant
We are looking forward to making some changes in our back yard (wanting to utilize the green areas more) but until then we still want to create a welcoming spot. This umbrella (great reviews) is a new addition and have ordered the rug.
These artificial green plants are a great find. I love that I don't have to take care of them but they really do look cute out there. It just adds a nice classic touch. In fact, I like the look so much I ordered a second set. Our planters are from here but this two pack is great. If you are worried about them blowing over, I would just drop a heavy stone in the planters. We haven't had to do that and they have stayed put. Of course we have brought them in during really intense storms just to be safe.
The wicker set is so pretty. I like the texture and warmth it adds. I am thinking about adding it to the space.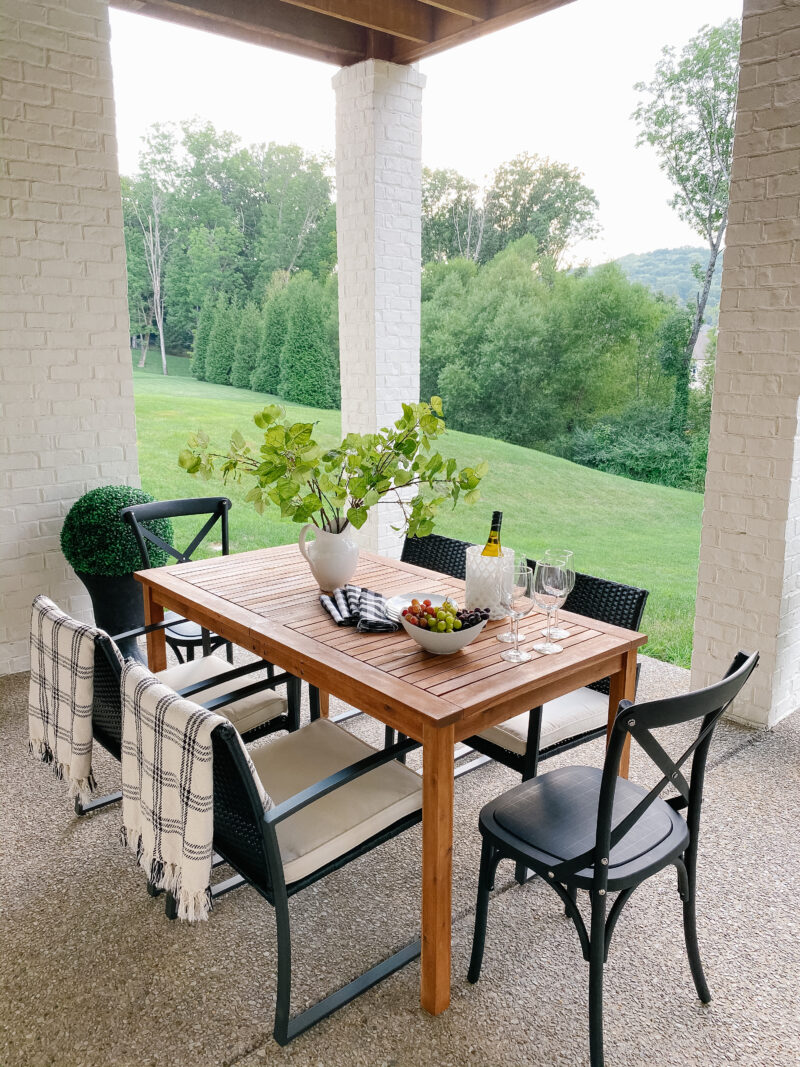 You might remember when we added this set. The two end chairs are out of stock, but we really love the cushioned ones. They are comfy and easy to assemble. The table has been great as well. It's smaller in scale and just what we needed for this corner. It's currently on sale for a great price. The winter view certainly looks much different but I'm so excited to see the trees bloom in Spring.
ANOTHER GREAT OPTION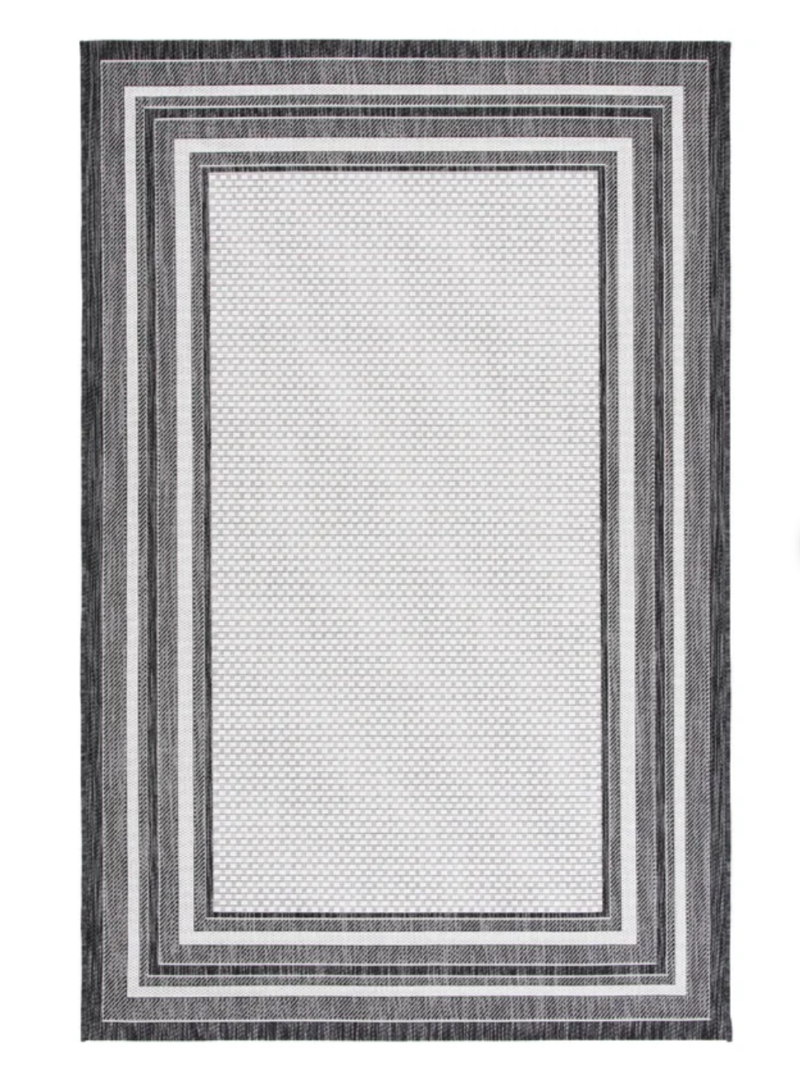 This is another rug I really love. I kept going back on forth on this one and the striped one. Love the neutral aspect of both.
MORE STRIPED GOODNESS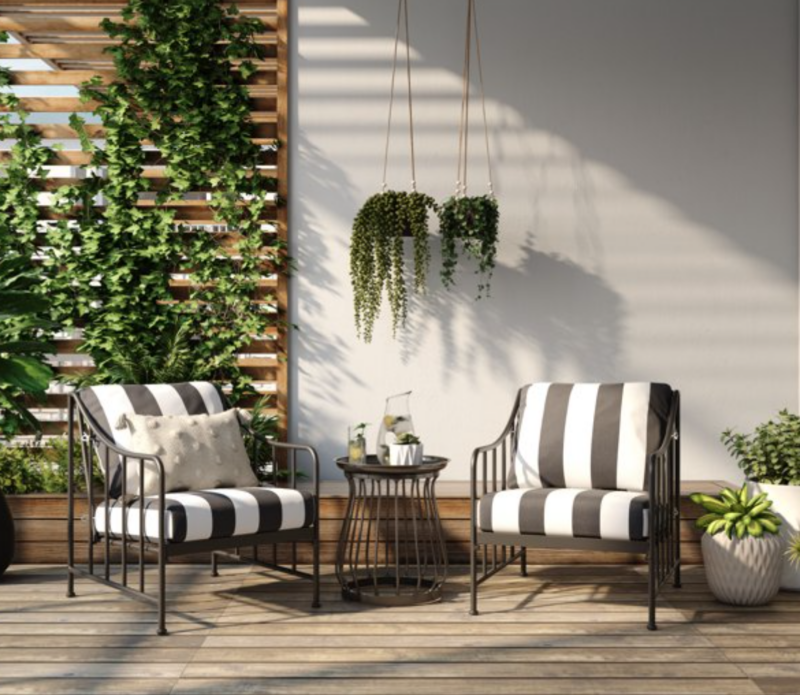 And how cute is this set? I would be on stripe overload if this showed up in my backyard so I will just live vicariously through one of you. So good!
RANDOM THINGS WE LOVE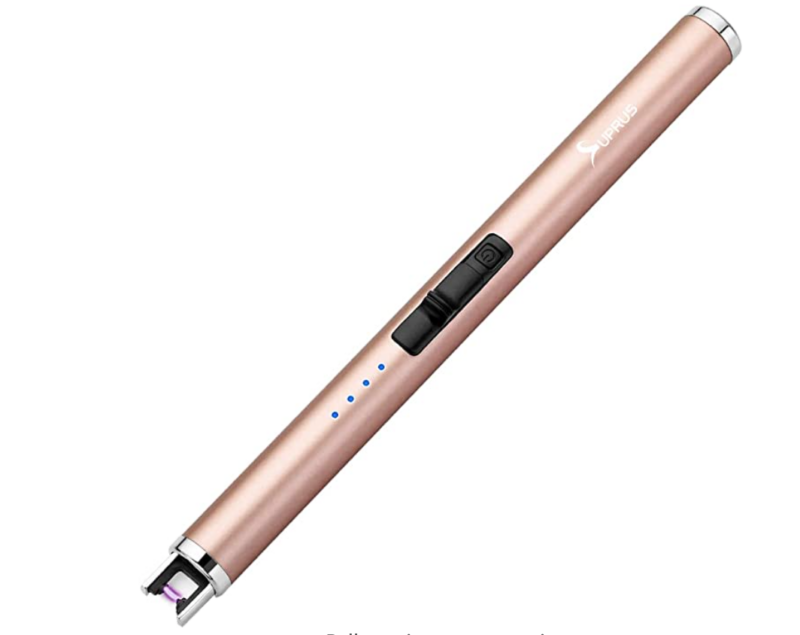 We ordered this electric lighter and love it. Might order another one so we can have it in two spots in the house. Great idea.
We bought a couple more of these and really like them for next to our kitchen sink and bathroom sinks. They hold our soaps and/or lotions.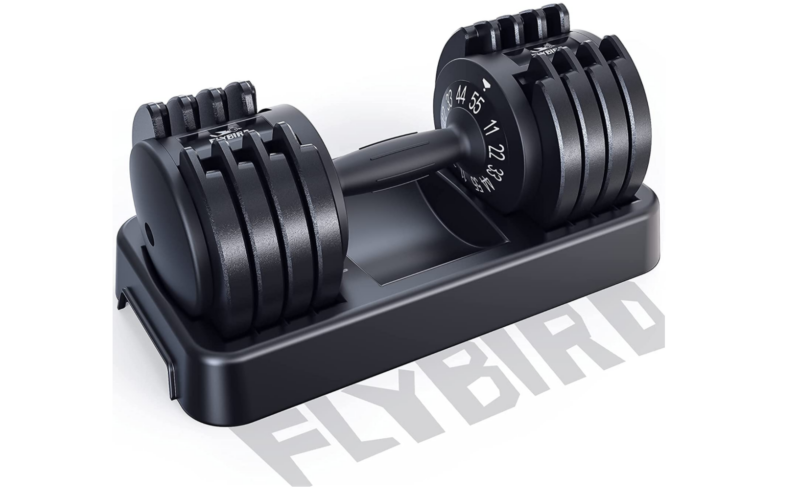 My husband asked for these for Christmas. A couple months in of using them and he loves them. Great for saving space in a home gym.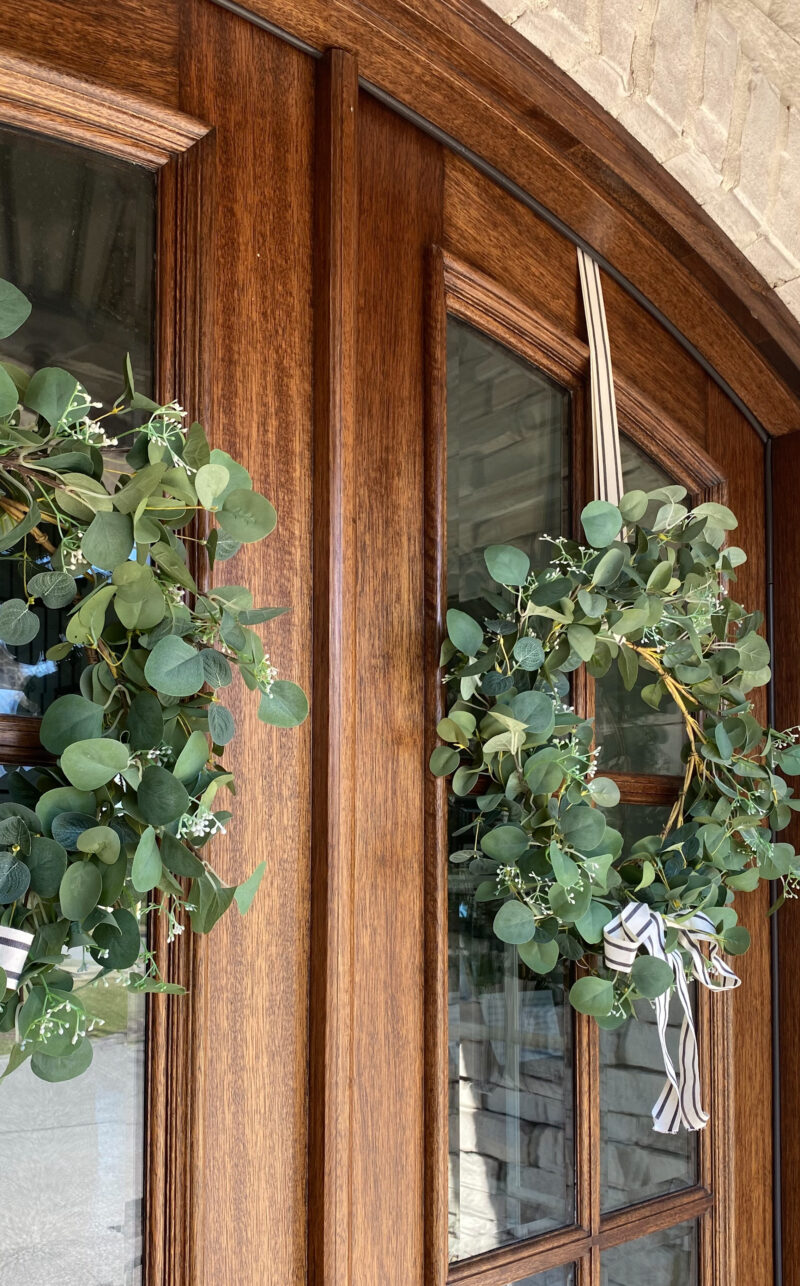 I bought two of these wreaths back in July and still love them. We took them down for the holidays but have them back up. They have held up really well so far and the 22″ is the perfect size.
This is the ribbon I use. I buy extra rolls and use it for gifts, too. In fact I keep these tote bags on hand (and white tissue paper) so that I can always wrap up a gift.
IN MY CLOSET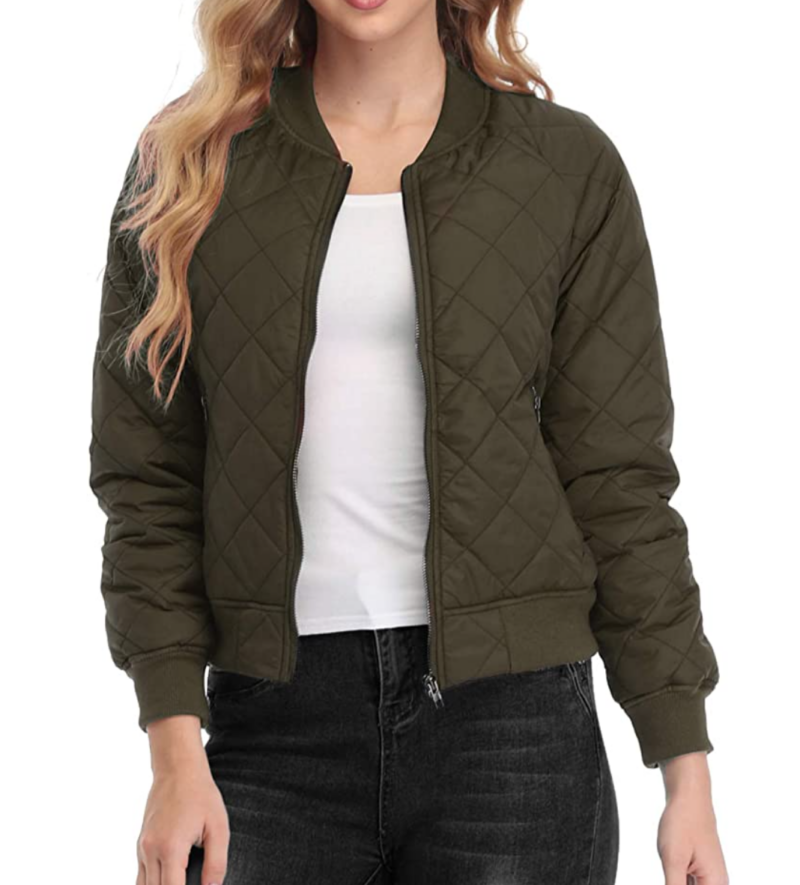 I've been wearing this jacket all the time. So cute with pretty much anything. It's lightweight but warm.
Do you remember this dress? I now own it in three colors. No joke. I have the red, green and navy and it's the best!!! So feminine and pretty.
This bra is perfect underneath it. If you don't have a strapless bra you love, this one is awesome!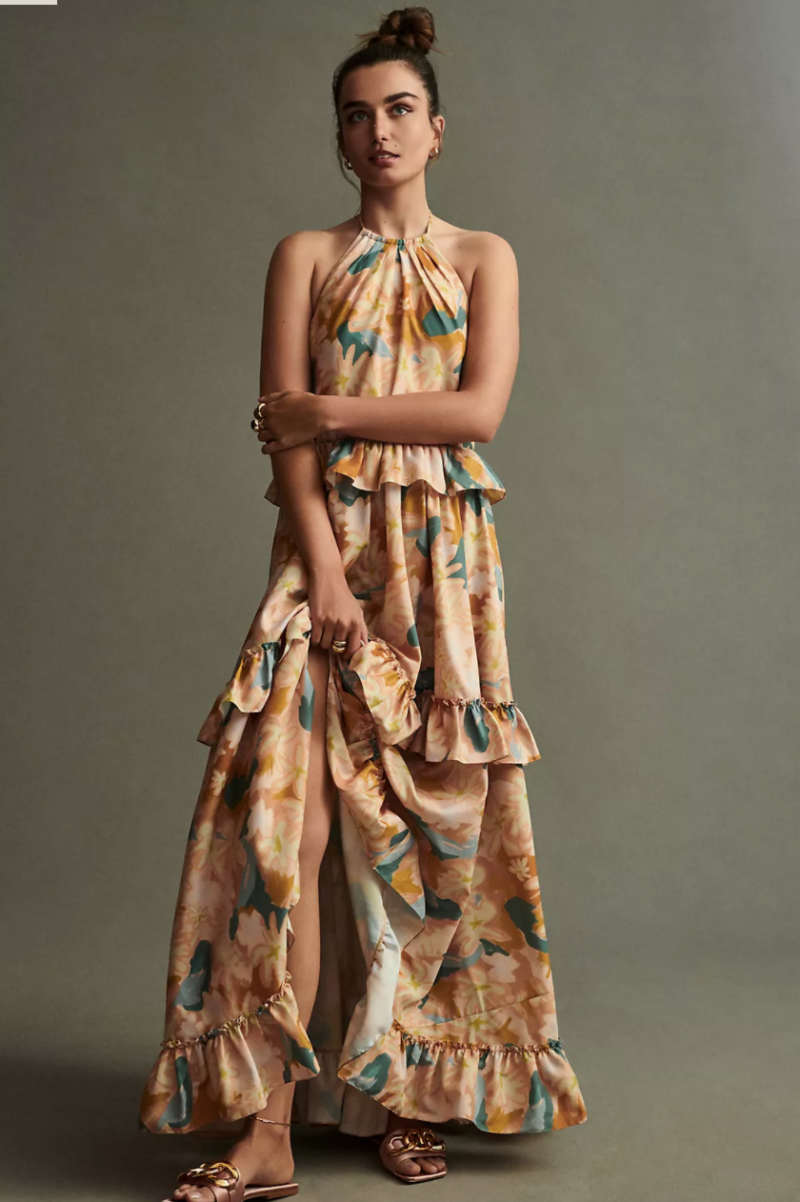 Gah! This dress stopped me in my tracks. Now I just need somewhere to wear it. Do any of you have a fun summer event on the books? This would be beautiful. I even love it with the slides.
SALE FINDS
Where are my hockey moms? Or anyone who lives in a cold spot. Great vest to layer underneath a jacket and it's currently on sale.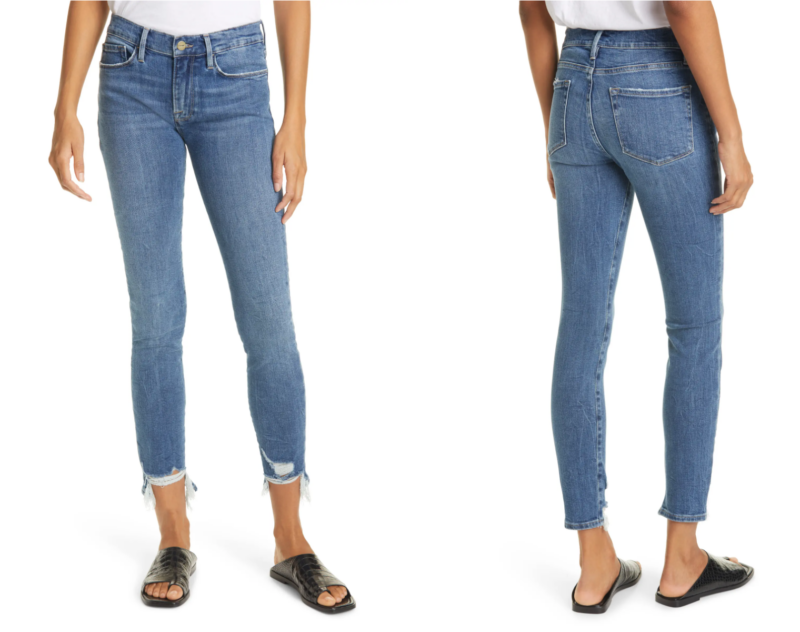 Cute jeans now 40% off. A like this look for summer.
GIVE ME ALL THE COLLAGEN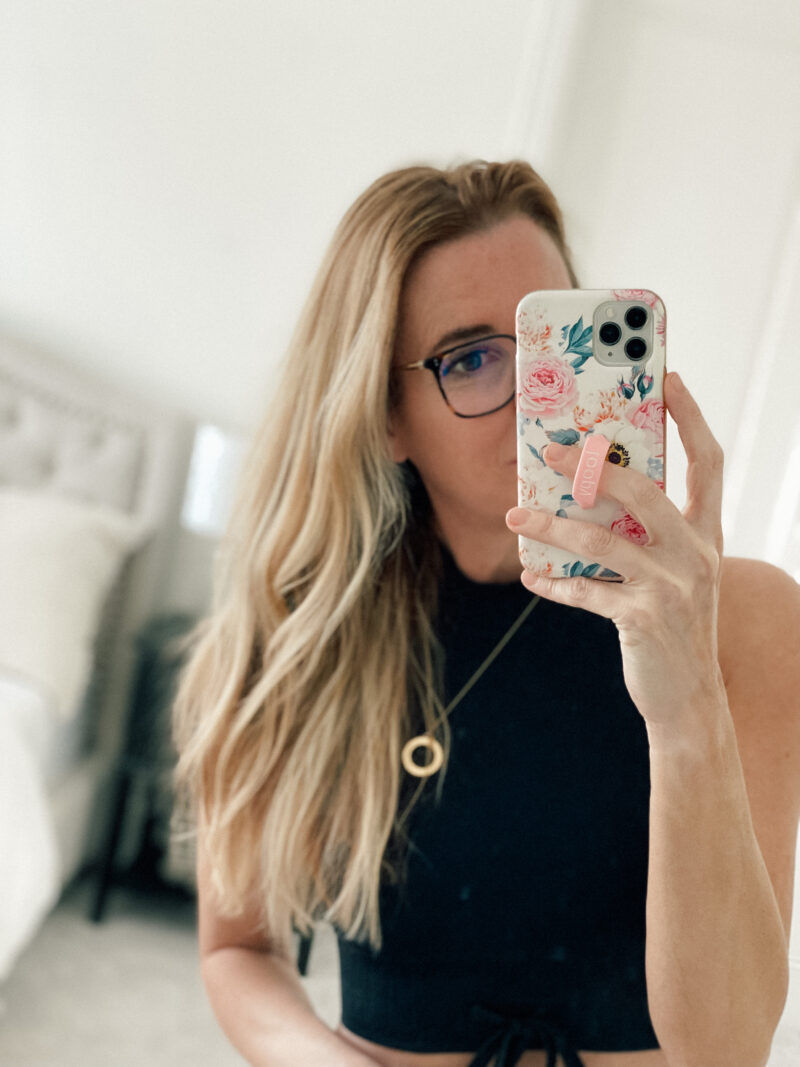 Collagen questions come in daily and I am always happy to chat about it. For me I am most thankful for the thicker feel of my hair (fine hair girl, here) and the changes in my skin. I am so much more confident with bare skin and no makeup. And after taking liquid collagen for over a year, I can attest to the fact that it hydrates you from the inside out. I order two bottles of Life a month. If you are ordering for the first time, this link will automatically give you $10 off or use the code: COURTNEY. My husband also takes it daily.
And to my girls already ordering, the gradual tanning foam is really good. It's a slow build but it goes on so evenly. I have been using it on my arms and chest all week. It think it has a smell while it goes on and is drying, but not after that.
And with that, we are off to more hockey! I'm sad the season is coming to an end. We've been so fortunate to have our son be a part of this organization and we are forever grateful for how it helped with our transition to Tennessee.
Have a wonderful weekend.