Good morning and welcome to the weekend. I hope your week ended on a high note. We went from gorgeous Spring temperatures to snow flurries. Definitely crazy but I have some fun finds for you today for this installment of Saturday Shopping.
LOFT SALE + FREE SHIPPING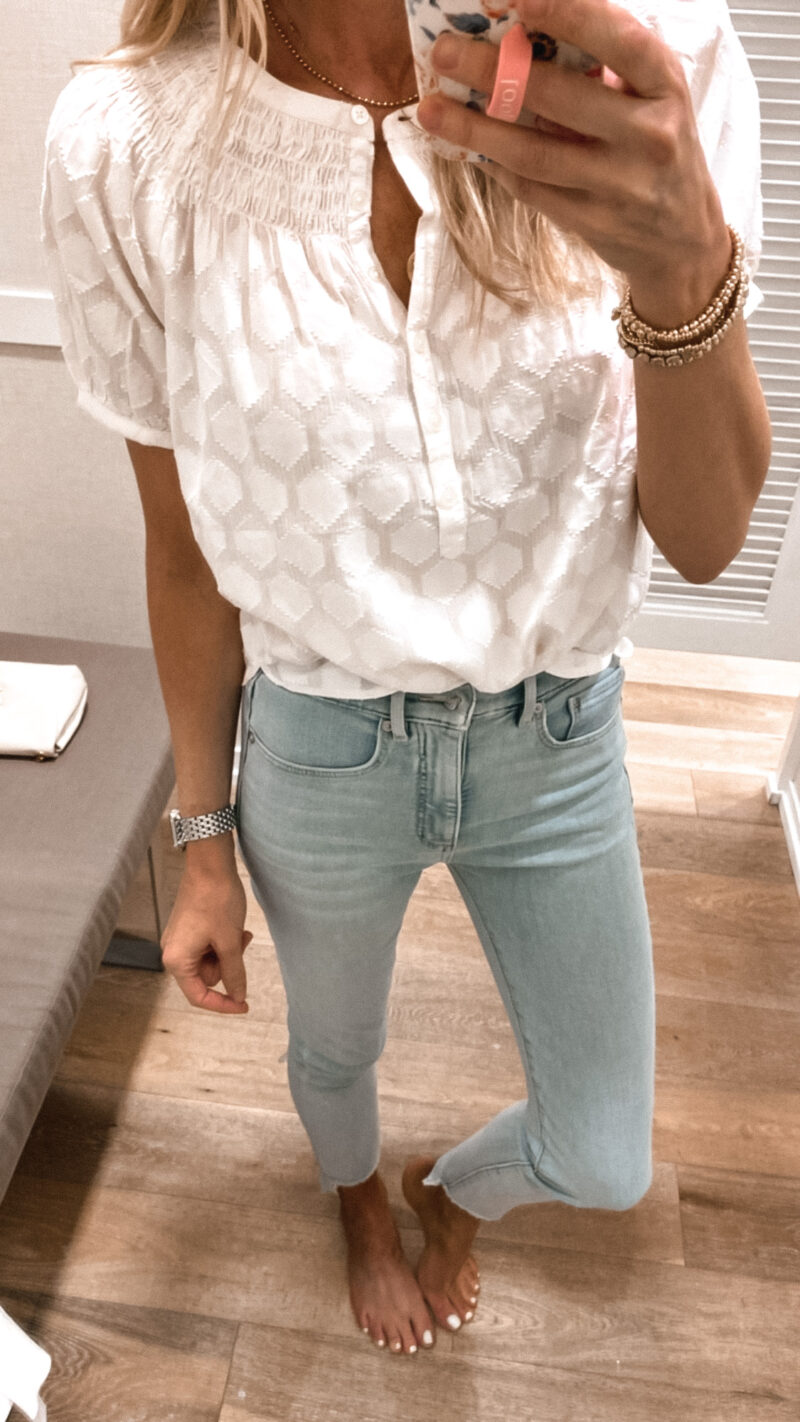 Loft is bringing it with 50% off and free shipping. Yesterday I did a really big round up from Loft. It had been forever since I tried on pieces and the Spring line is darling. I bought both the jeans (I sized down) and the top (small). Love the smocked detailing.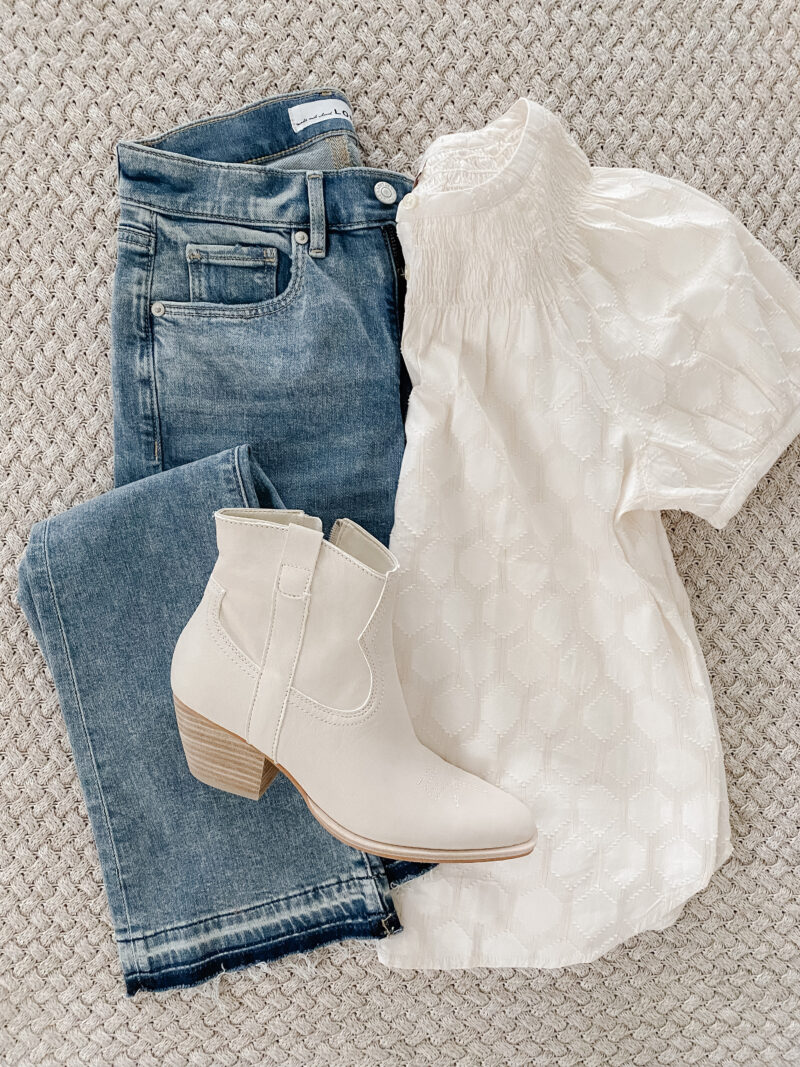 These jeans are a really fun look. I bought them and can't wait to style them. The booties are so comfortable (wore them to a concert last night and loved). These photo lets you see the pretty warm white of the boots and the top. Head here for the entire Loft try on post.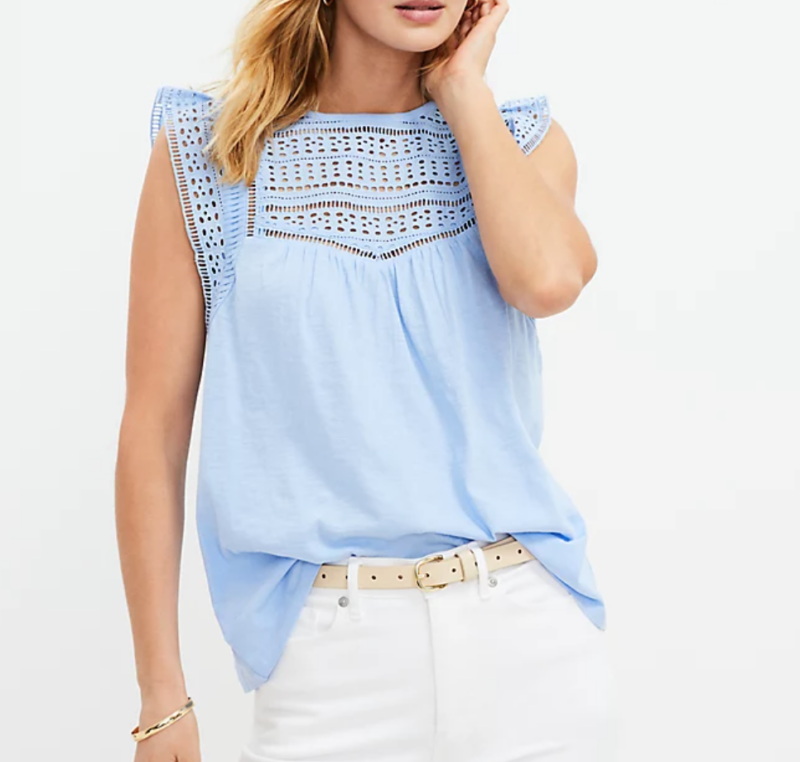 This is another darling top on sale. It comes in three colors and is so cute for Spring.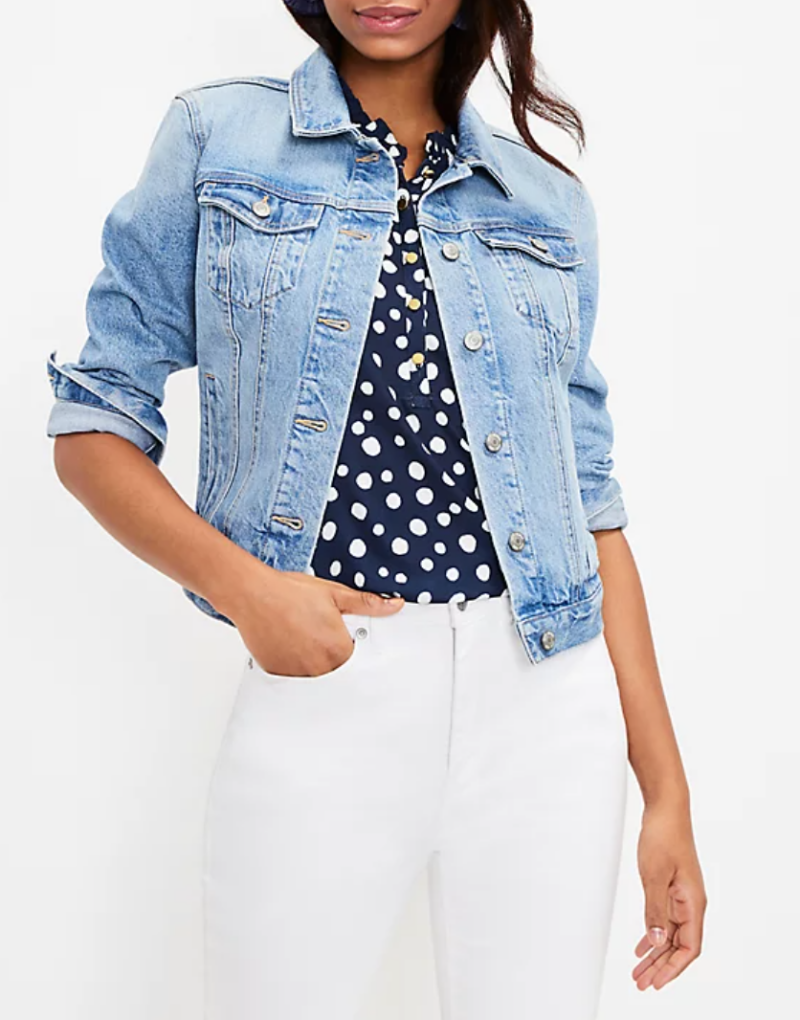 I think a denim jacket is a wardrobe must. I wear mine all the time. It's cute over tops and dresses. Plus I find it's easy to carry for when you are chilly (or you know the AC will be on) and looks good with most outfits.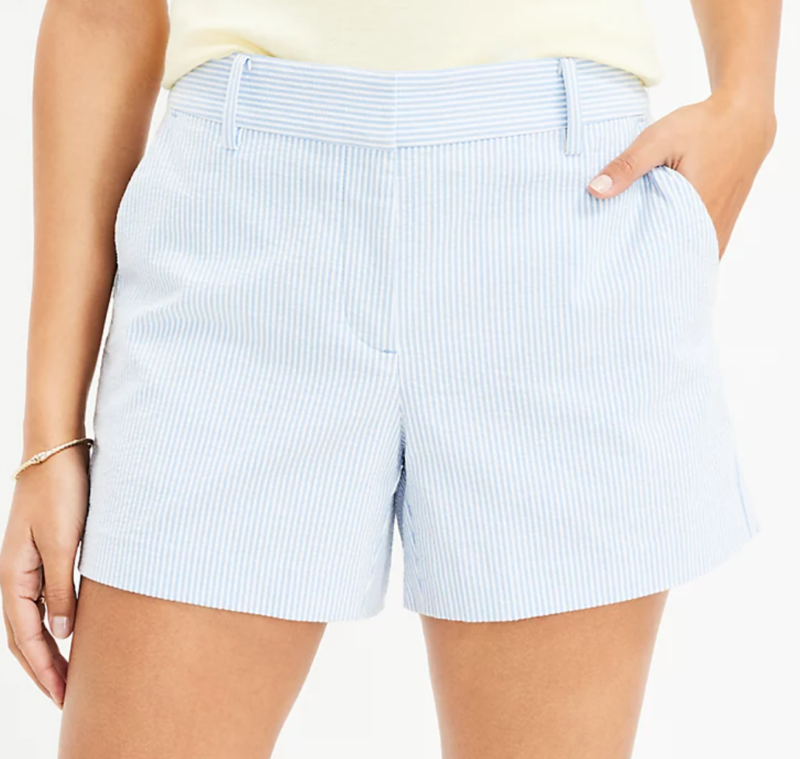 Loft also has a great selection of shorts right now. Seersucker is always a classic and looks so cute with all things white for warm months.
ANTHROPOLOGIE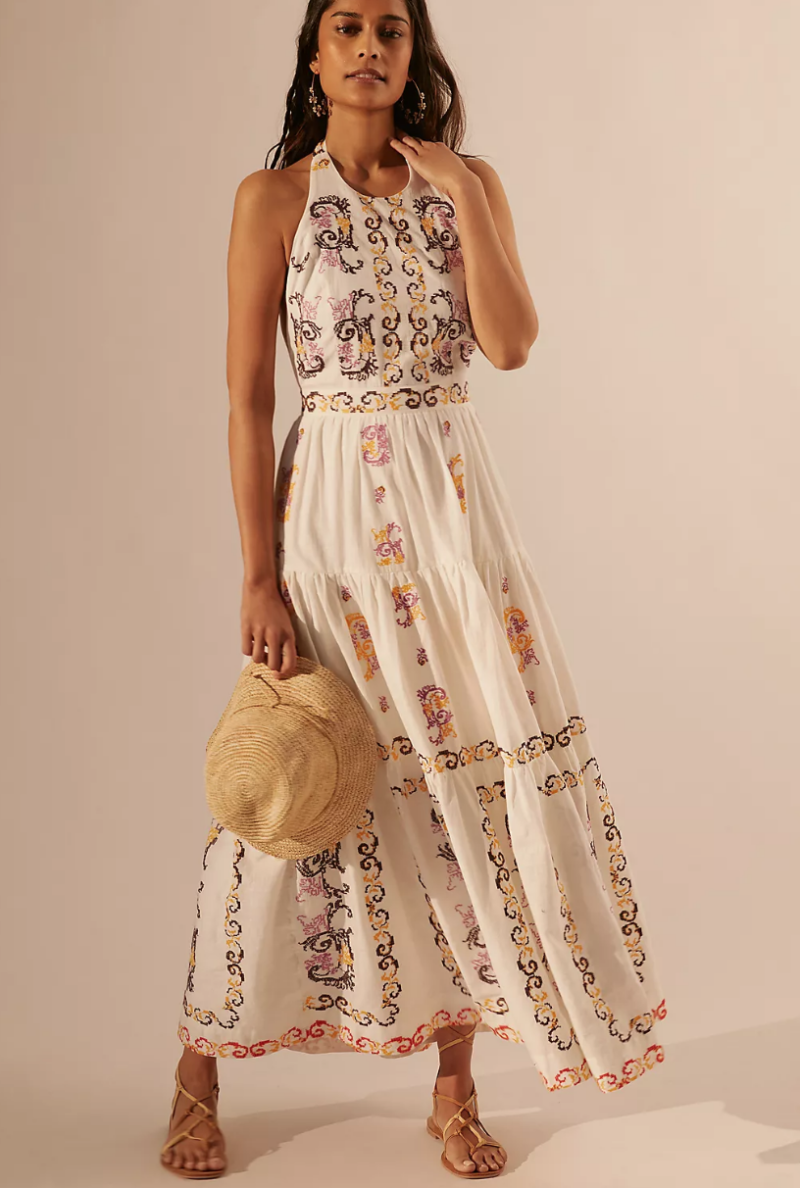 This dress, while not on sale, makes me want to book a fantastic vacation somewhere. It's so beautiful.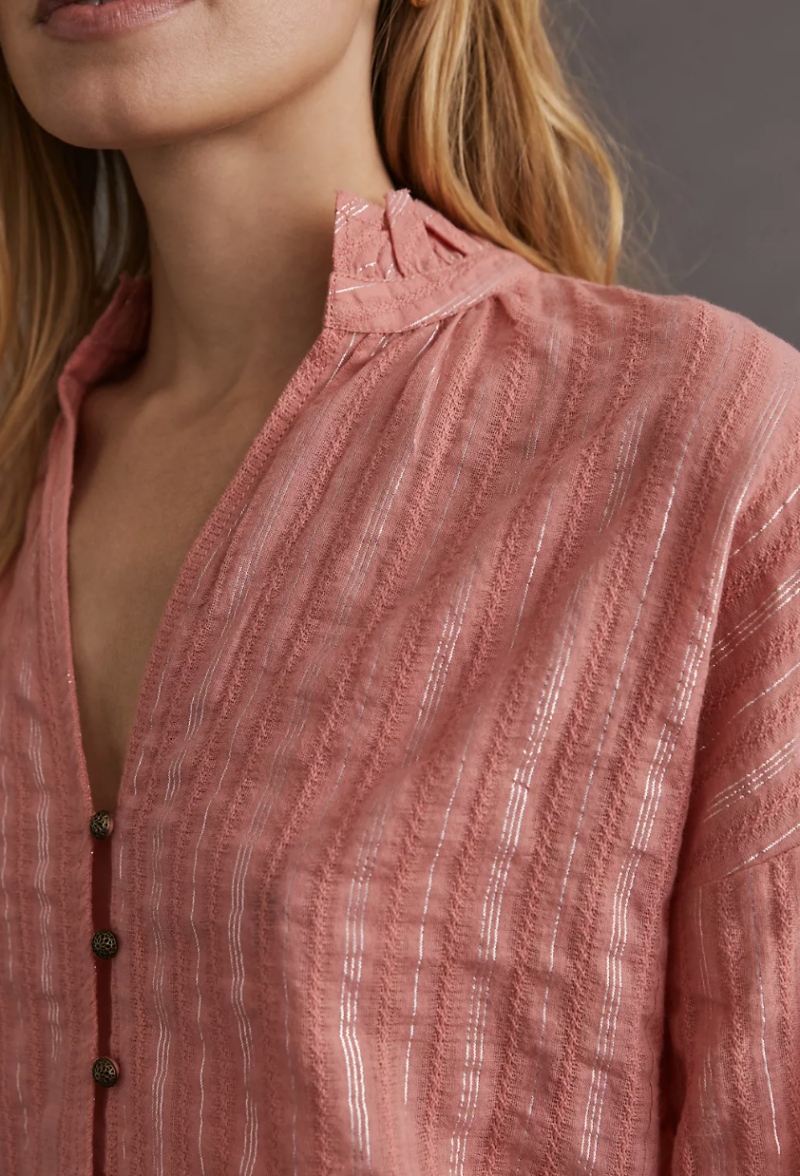 This pretty blouse was $98 and is now marked down to $39. The detailing is so feminine and pretty.
What a fun top. Loving the statement sleeve and pretty smocked detail.
This dress is on sale and gorgeous. The flower detail is so fun for Spring. I also appreciate a high neck when it's a short hemline.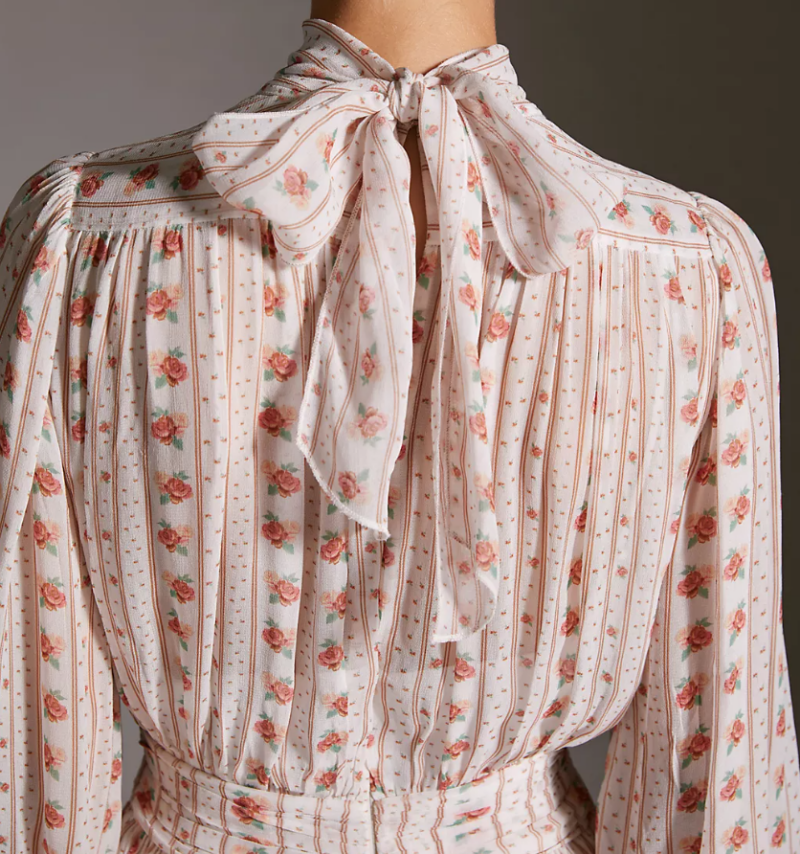 Look at the back on this dress!!!! So good. Oh my goodness. I may need to order this.
NORDSTROM
This top receives great reviews and comes in so many patterns.
This was the best-seller last week. Ya'll have good taste. Love this sweater.
This $20 tank comes in a few colors and is darling alone or worn as a layering piece.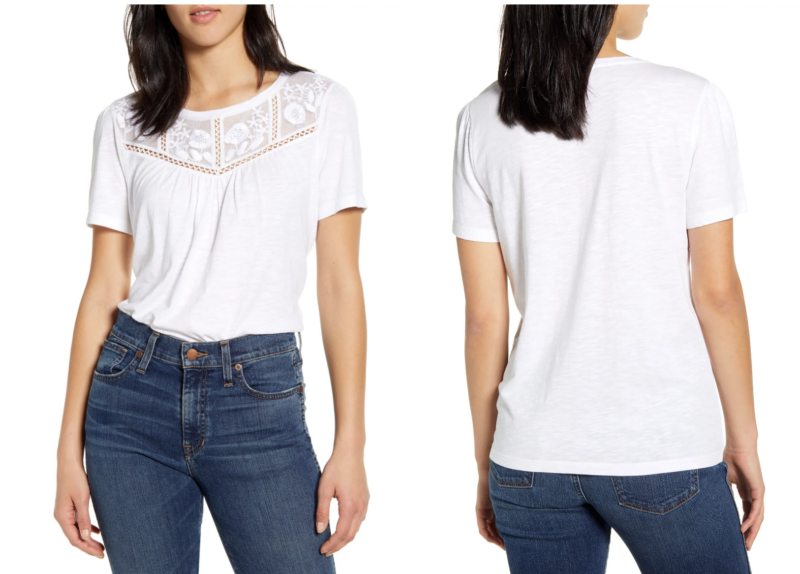 The basic white tee gets elevated with the pretty detailing on this.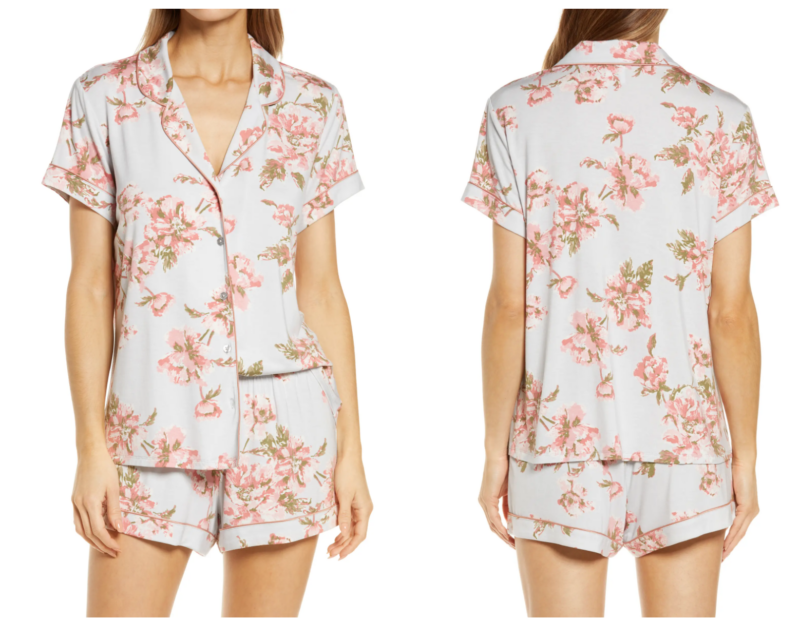 Need a fresh set of jammies? These are very soft and come in a handful of prints. These also make a wonderful git.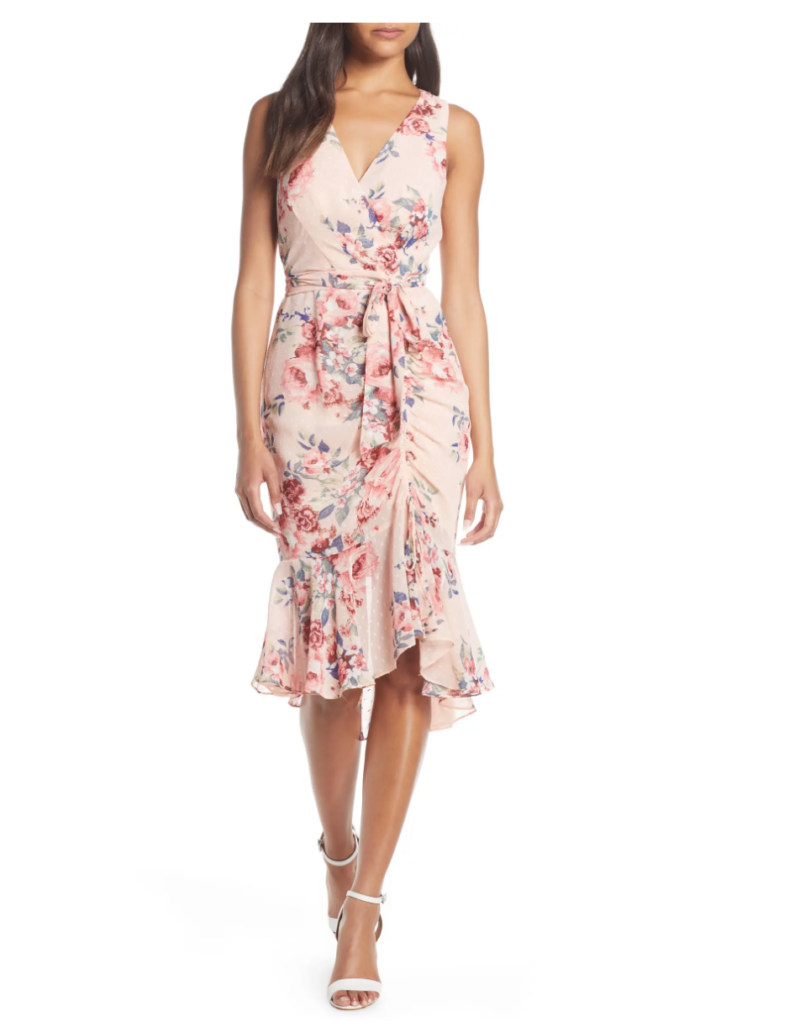 Eliza J is one of my favorite designers. The quality and cut are always fantastic. Love this dress.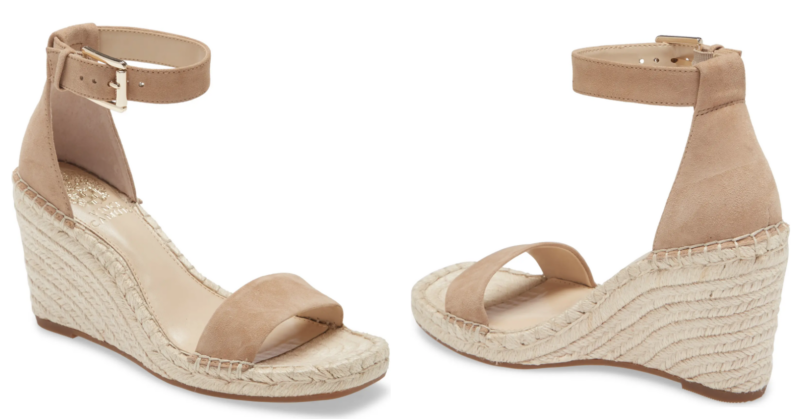 A great neutral wedge to wear with anything this summer.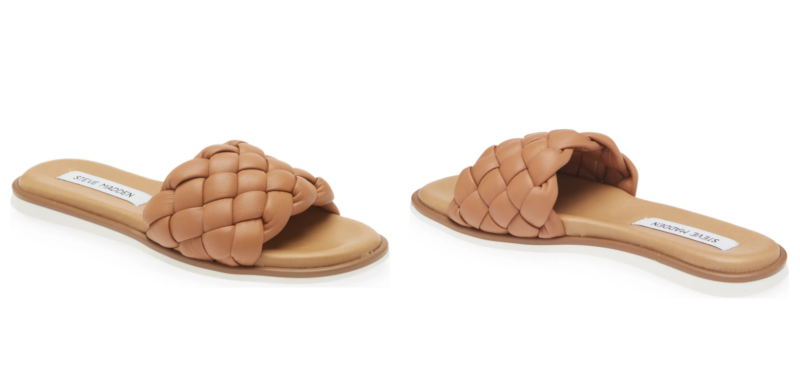 This sandal is on trend right now and a good one for the warm months. I really like the braided look. I wear a high heeled version all the time. Very comfortable which sounds crazy being that it's a heel, but it's true.
AMAZON FINDS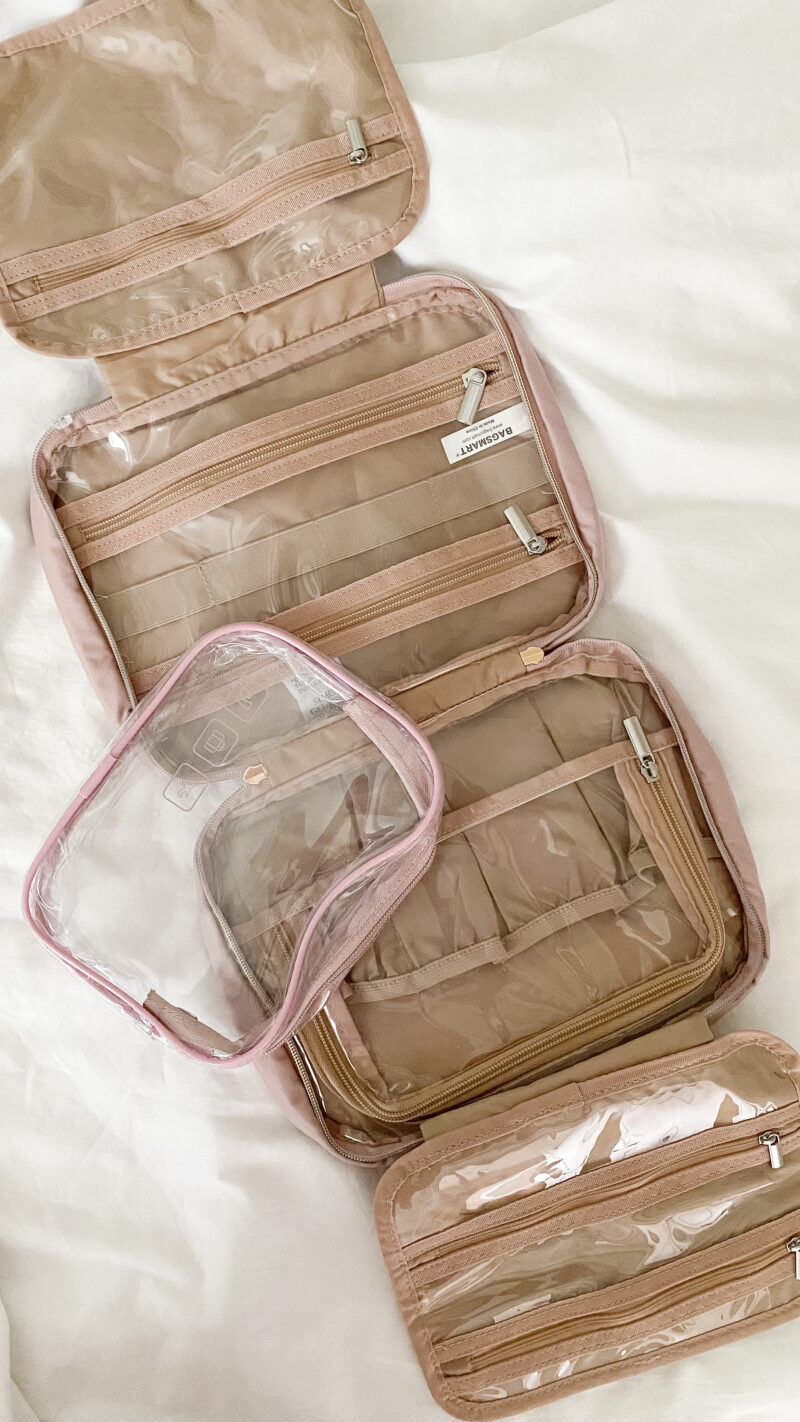 I traveled with this toiletry bag to Michigan and it was WONDERFUL. I have never been able to fit everything into one case until now. And it folds up so compact. This is the medium and I highly recommend it.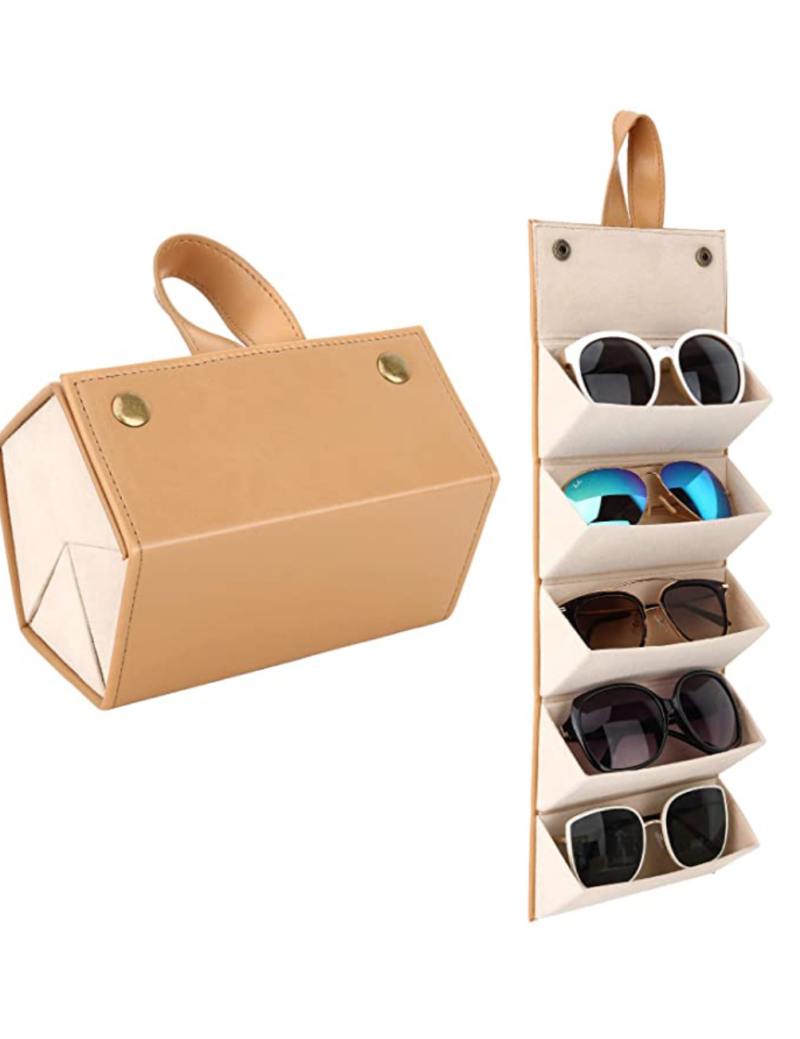 Have you seen this? I think it's genius. It holds five pairs of sunglasses which is awesome for travel or just for home. I actually want this for my car. No joke, everyone's sunglasses are always floating around and we can never keep track.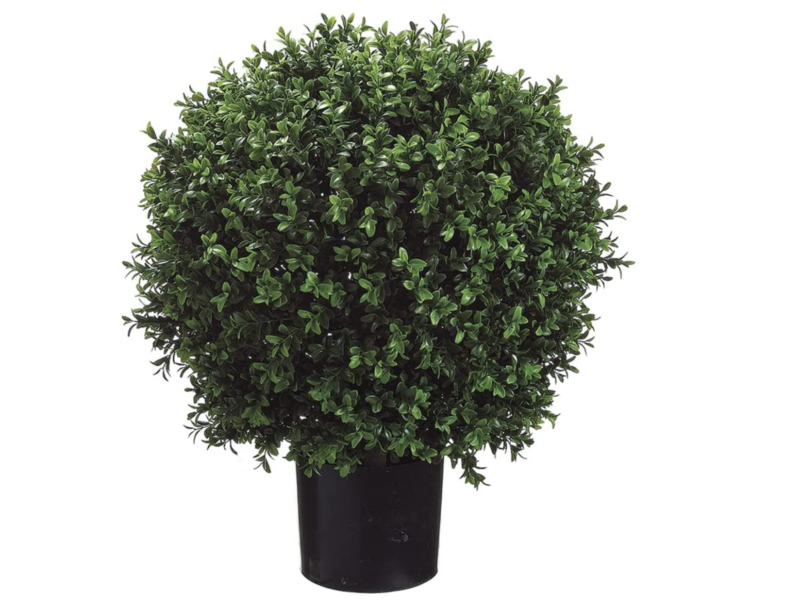 This faux topiary was the Amazon best-seller for the week. I am thinking about ordering two to put on either sides of our front doors. It's a tricky spot with sun exposure and these may do the trick.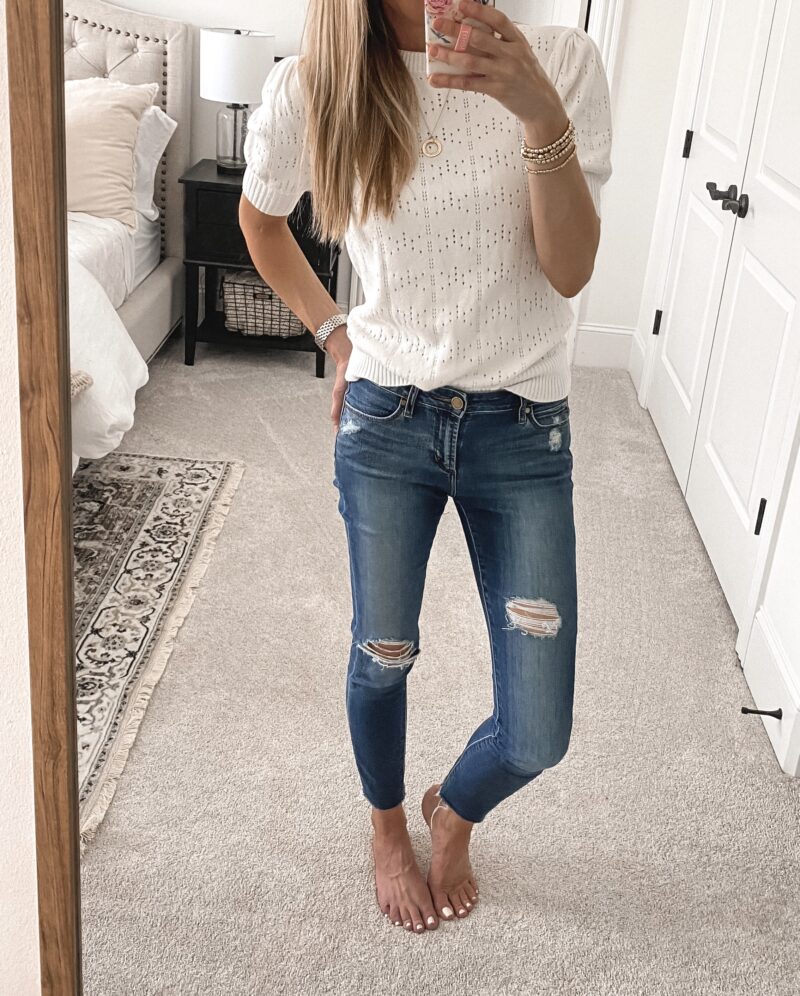 This top is still going strong and on repeat over here. It's so incredibly soft. I am wearing a small.
FOR THE HOME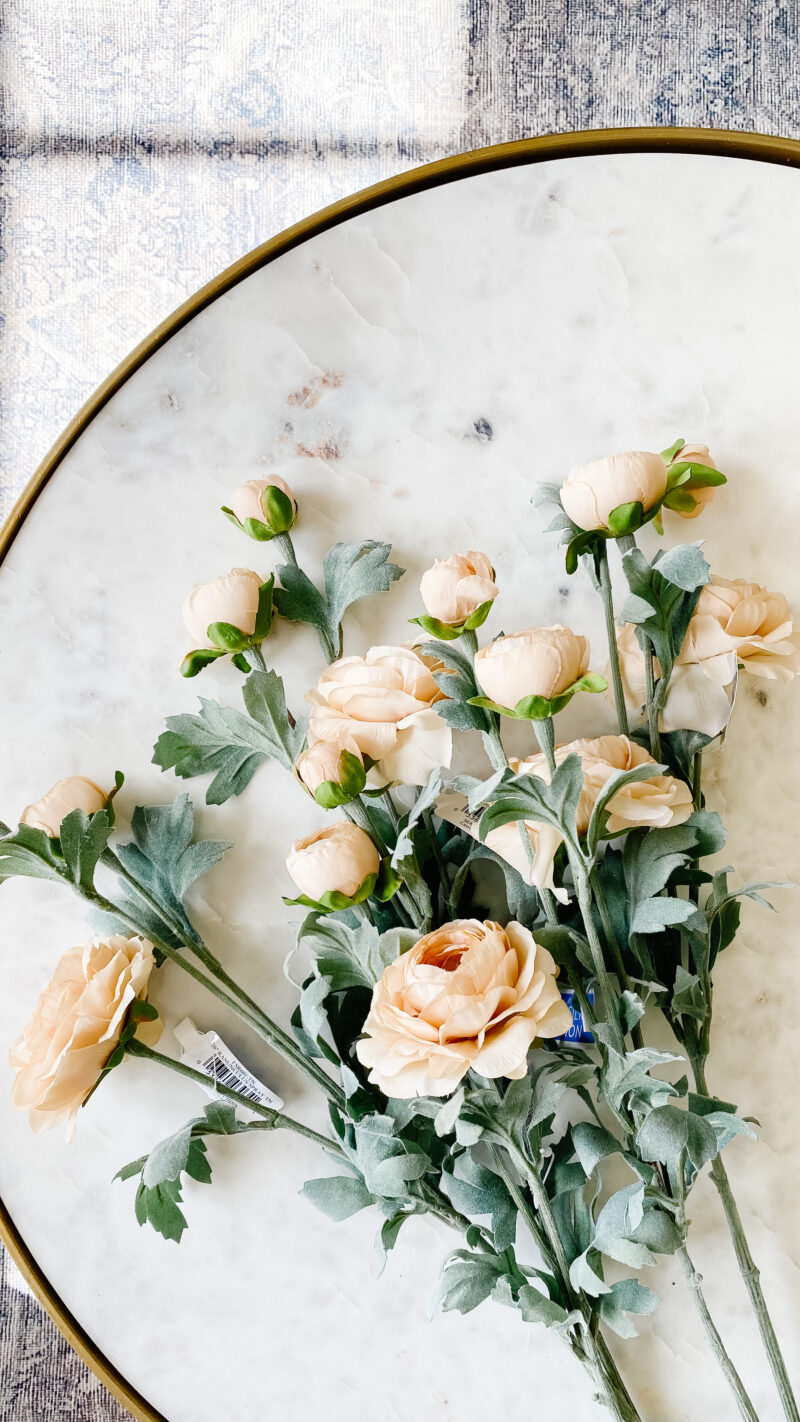 I ordered these spring blooms and they just arrived. So beautiful. Can't wait to put them in a vase.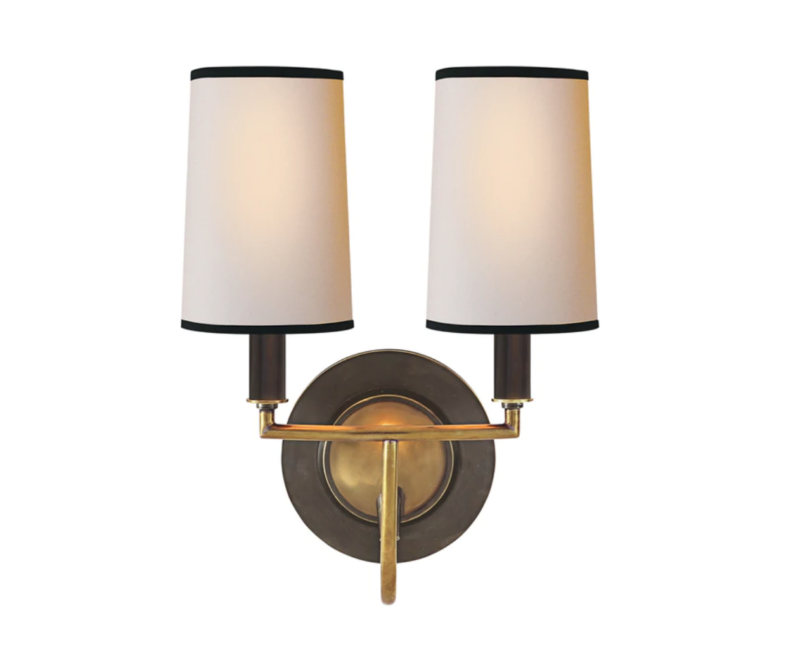 These beautiful sconces are on my wishlist for our new kitchen (which we haven't started yet). I love everything about these.
LET'S HEAD OUTSIDE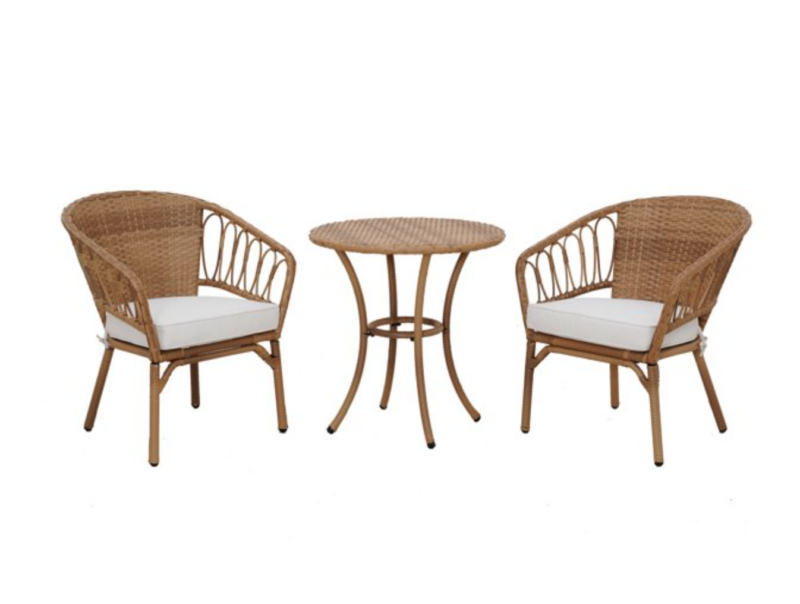 I saw this set in store the other day and it's really cute. It's affordable and great for the warm months.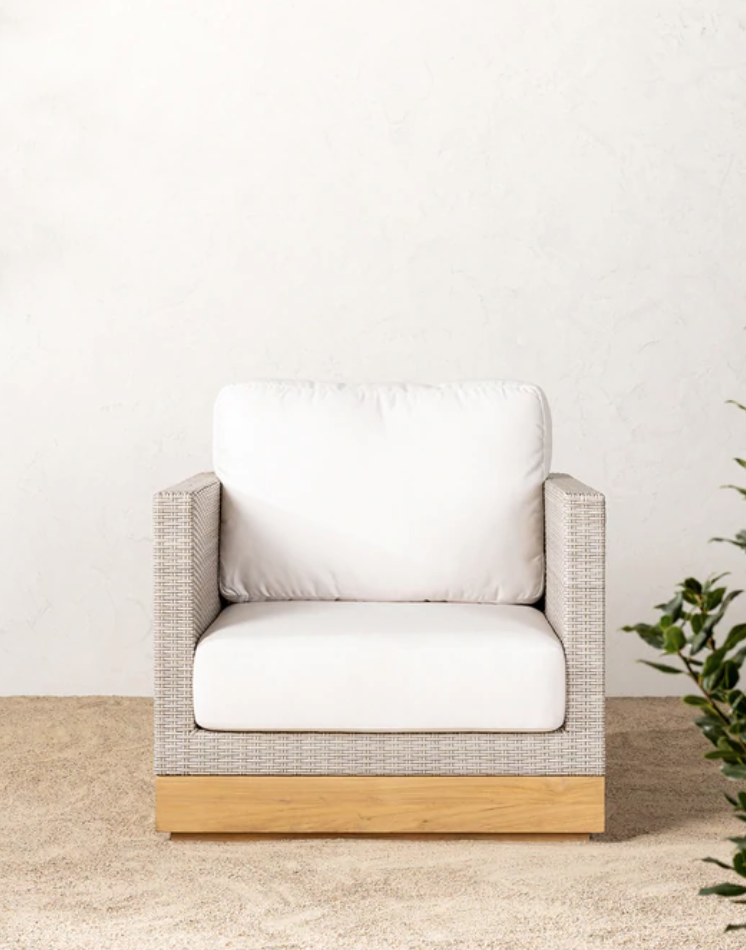 In my dream world, a set of these chairs would show up on my doorstep. So unbelievably beautiful.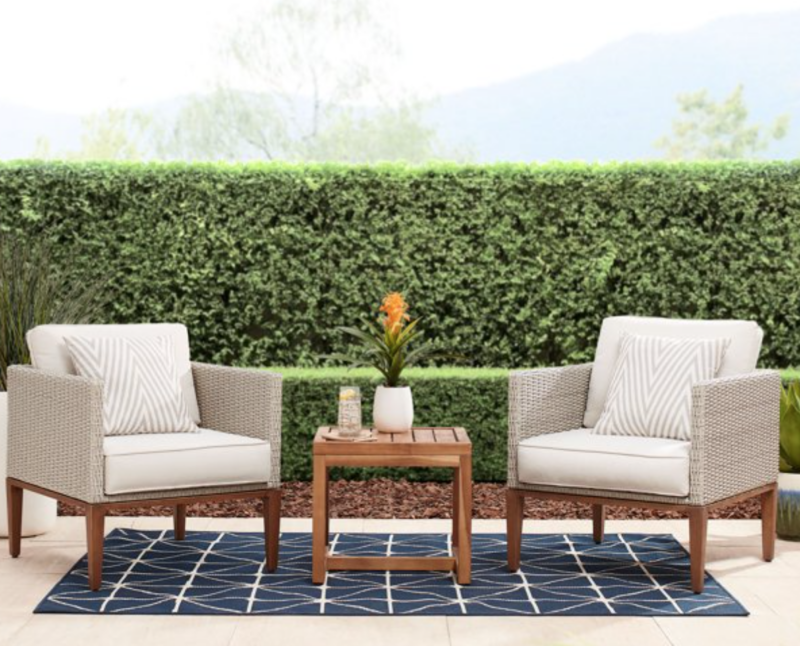 While not the same as above, this set caught my eye. I love the clean lines on this. Really pretty and a very similar feel to the one from above.
OUR OUTDOOR RUG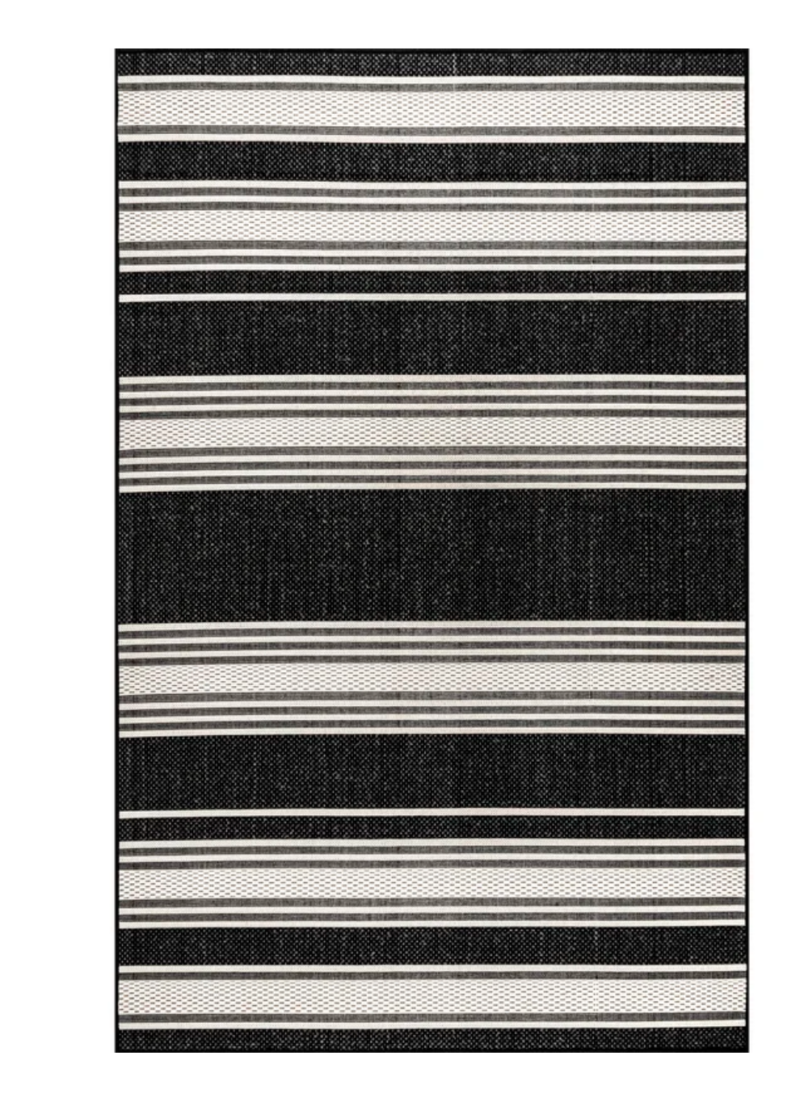 Just an update that we really like this rug. We've had it for about a month now and love the look and feel.
COLLAGEN HAIR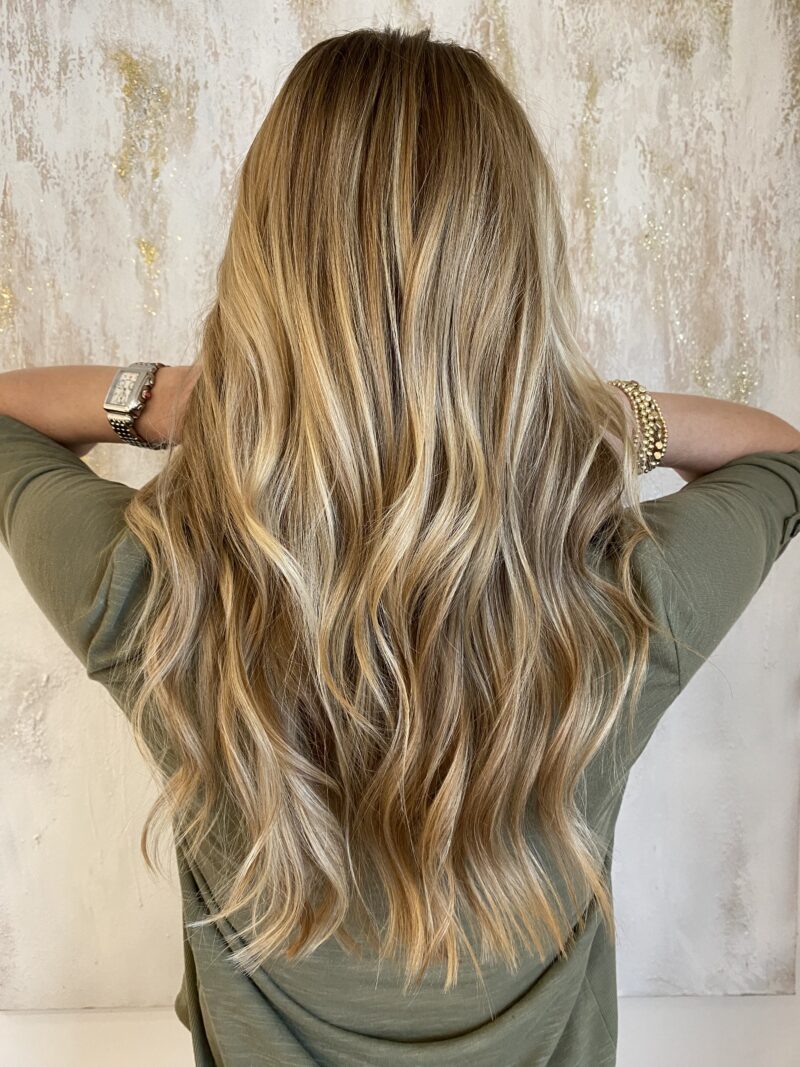 I recently had my hair cut and roots touched up and the gal I go to snapped this. It made me realize just how much collagen has helped my hair over the past year. Healthy and growing so I am very thankful. Not to mention how much better my joints feel. You can get $10 off with code: COURTNEY. This is what I take each month ($10 off is automatically added).
We are off to a flag football game. You would think it would be a warm change from the ice rink but it's freezing once again. Time to bundle up (I wear this Amazon jacket all the time). Enjoy your weekend, my friends. I'll be back next week with some fun house updates.