Good morning. How was your week? We've been enjoying the California sunshine and about to head back. I popped into Nordstrom on our way to a date night and have a few fun things to share from the sale. Plus my favorite date night look as of late. Let's jump into a little Saturday Shopping.
FAVORITE FALL OUTFIT
I did buy this entire outfit. It's different than anything I own and I LOVE the pants. They are true to size but definitely long. I am 5'7″ and these are long with heels. I won't have to have them hemmed as they don't hit the ground when I walk but just a heads up on the length. They are VERY comfortable and a flattering fit. I also really like this cable knit sweater for fall. This look will never go out of style.
My handbag is from Amazon and I use it all the time. In fact, I met a friend for lunch and we both were carrying it.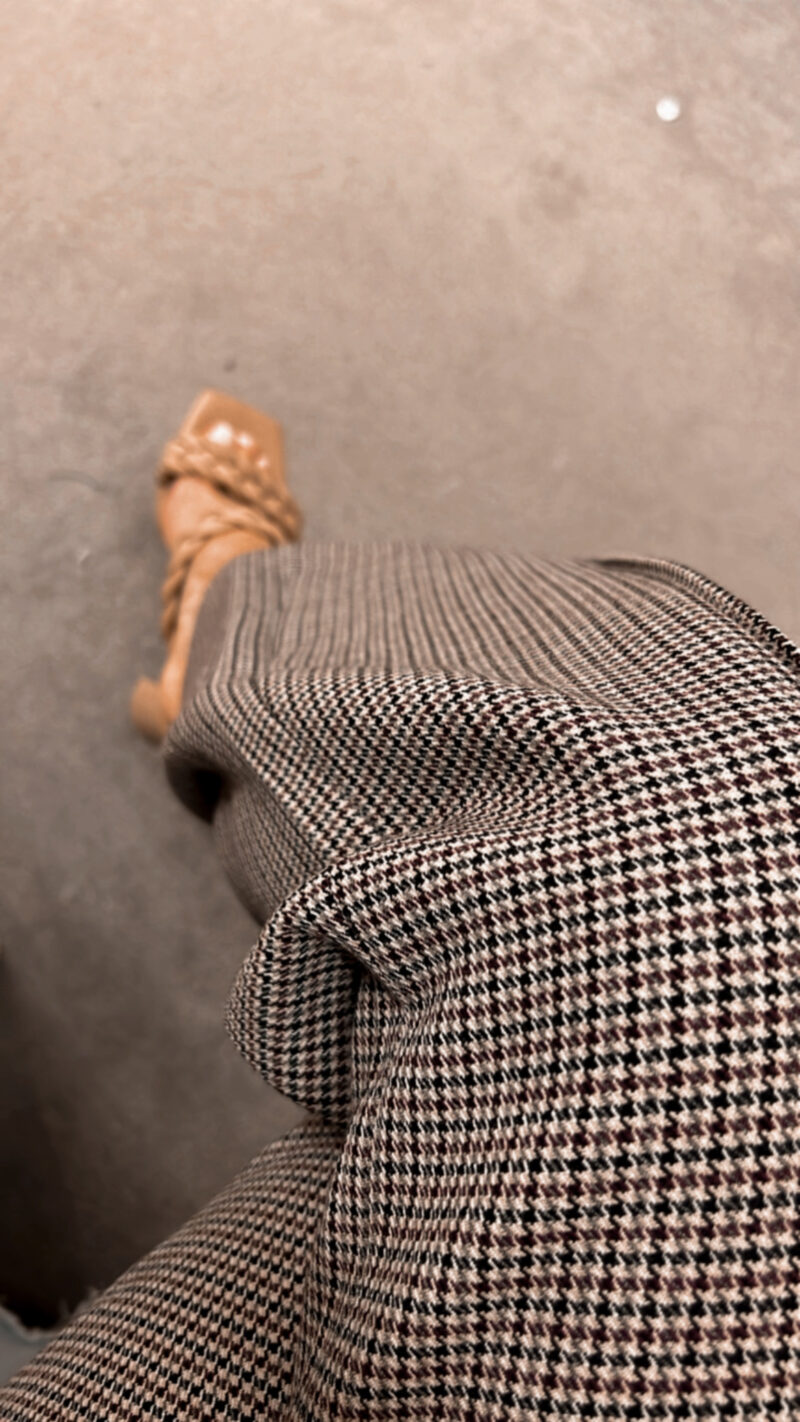 Here is another look at the pants. Girls, these are so good in person. Even my family loved the look when I brought it home. They are usually $99 but now $65.90.
FAVORITE HANDBAG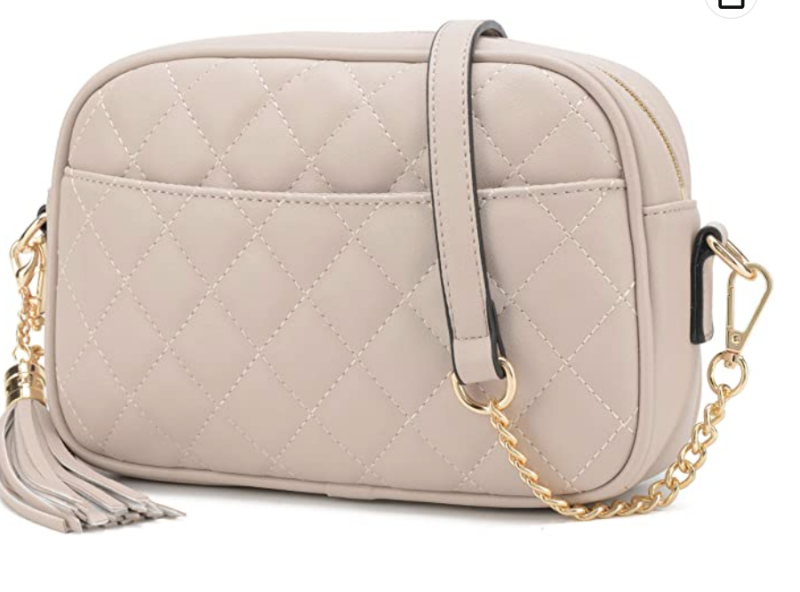 You don't need to break the bank on this one ($23). I've carried it a couple of years now and still love it. It has held up beautifully and fits a great amount. Love this purse so much.
Speaking of Amazon finds, I've worn this dress the most while on our vacation. It comes in so many colors and is very comfortable. Highly recommend.
DATE NIGHT LOOK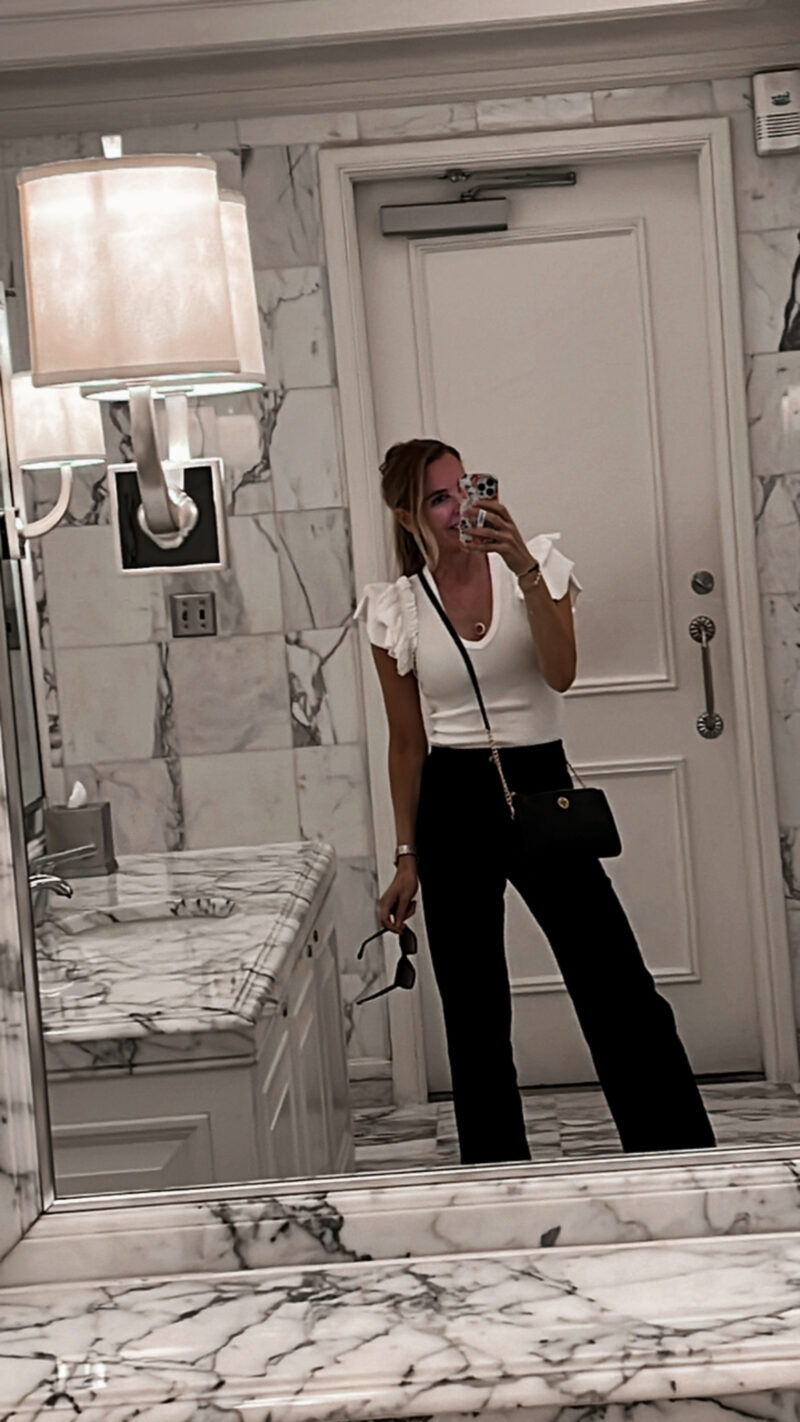 This date night look has become a favorite. The top is on sale for $29. My cropped pants are from Anthro. They are so incredibly comfortable and a flattering fit. They run true to size and are really fun to wear. This handbag is similar to mine.
THE NORDSTROM SALE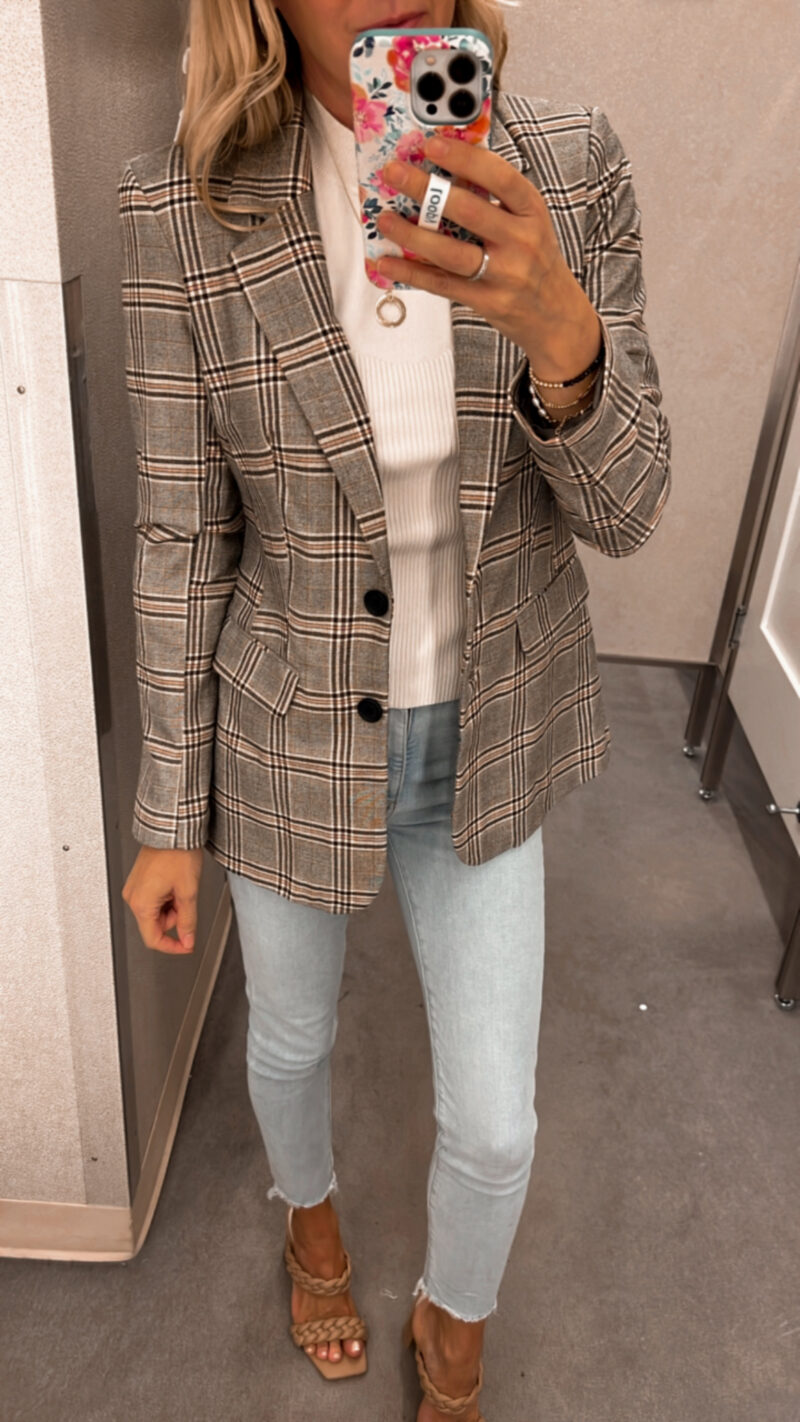 First up is this darling plaid blazer. This is the size 4. I love the fit and how it comes in at the waist a bit. The jeans are actually from here and a go-to (40% off). My sandals are on repeat but this version is part of the sale. Same brand and a very similar look and feel.
These Mother jeans are on sale and a great fit. They are true to size.
The top underneath was $69 but is now $45 and really cute. The sleeves are darling and it is very flattering.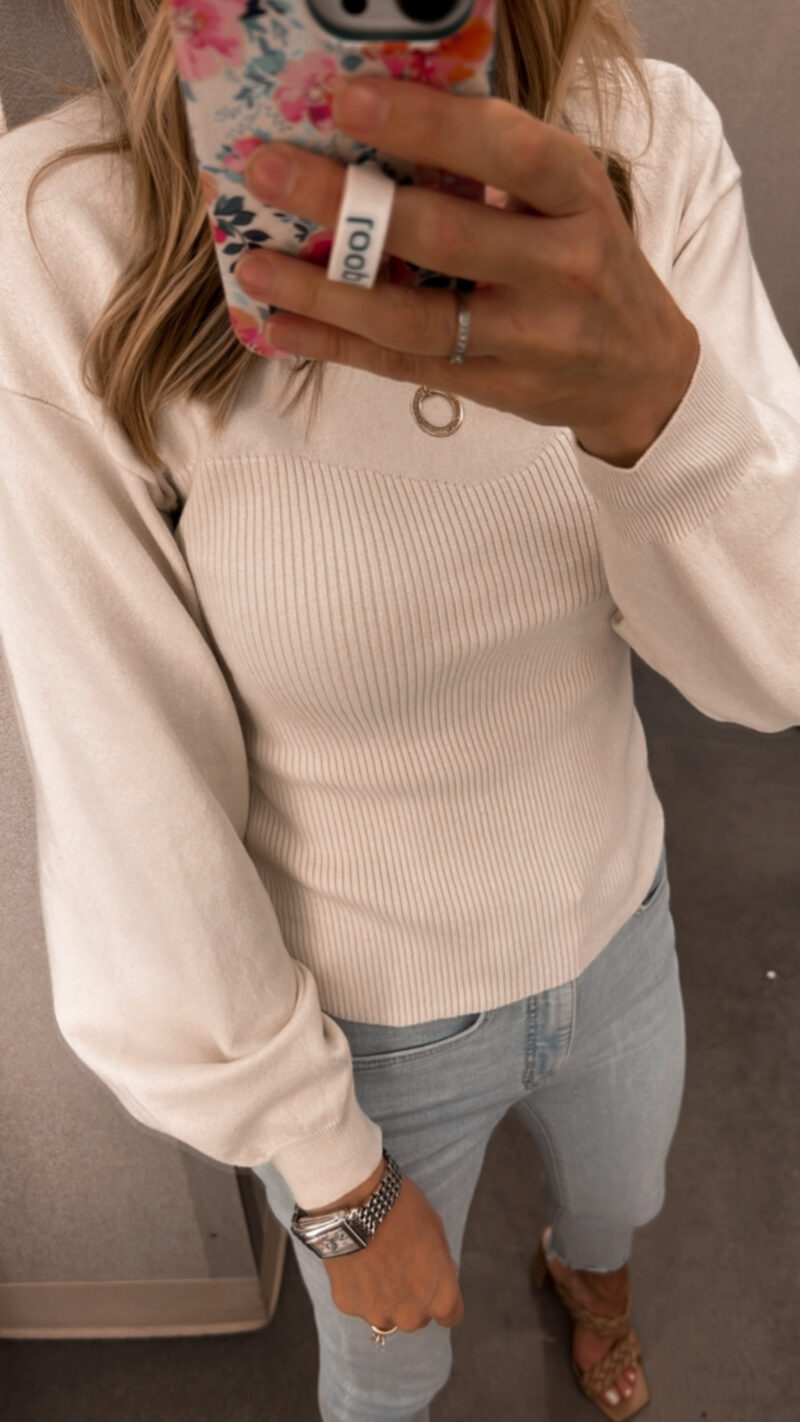 Here is a look at just the top.
TWO DRESSES I LOVED
This dress was really cute in person. There was only one left and it wasn't in my size so it's going quickly. A really pretty color in person.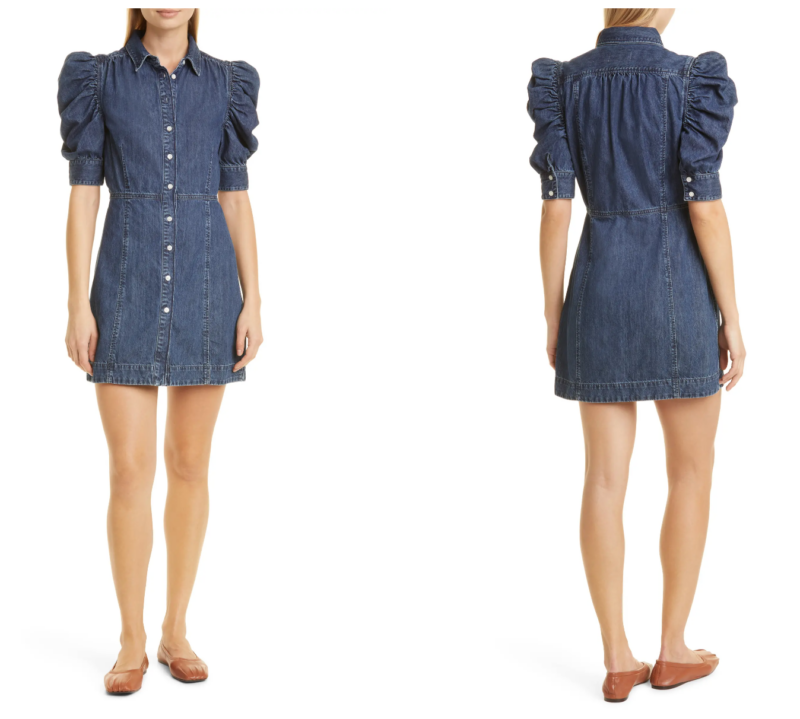 This dress is also darling but they only had large at my store. I may have to order this one. So darn cute.
CUTE SWEATERS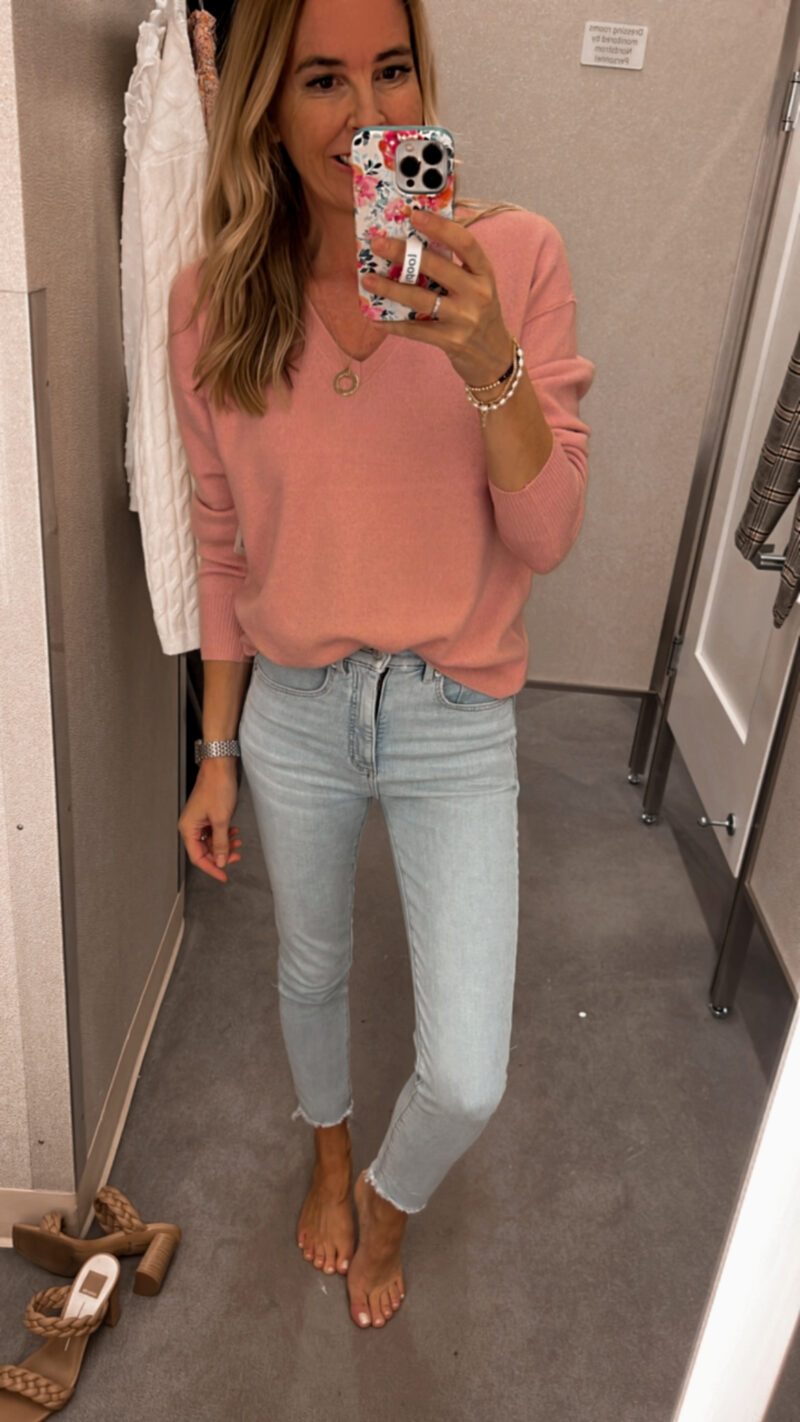 This pretty sweater comes in three colors but the pink was definitely my favorite.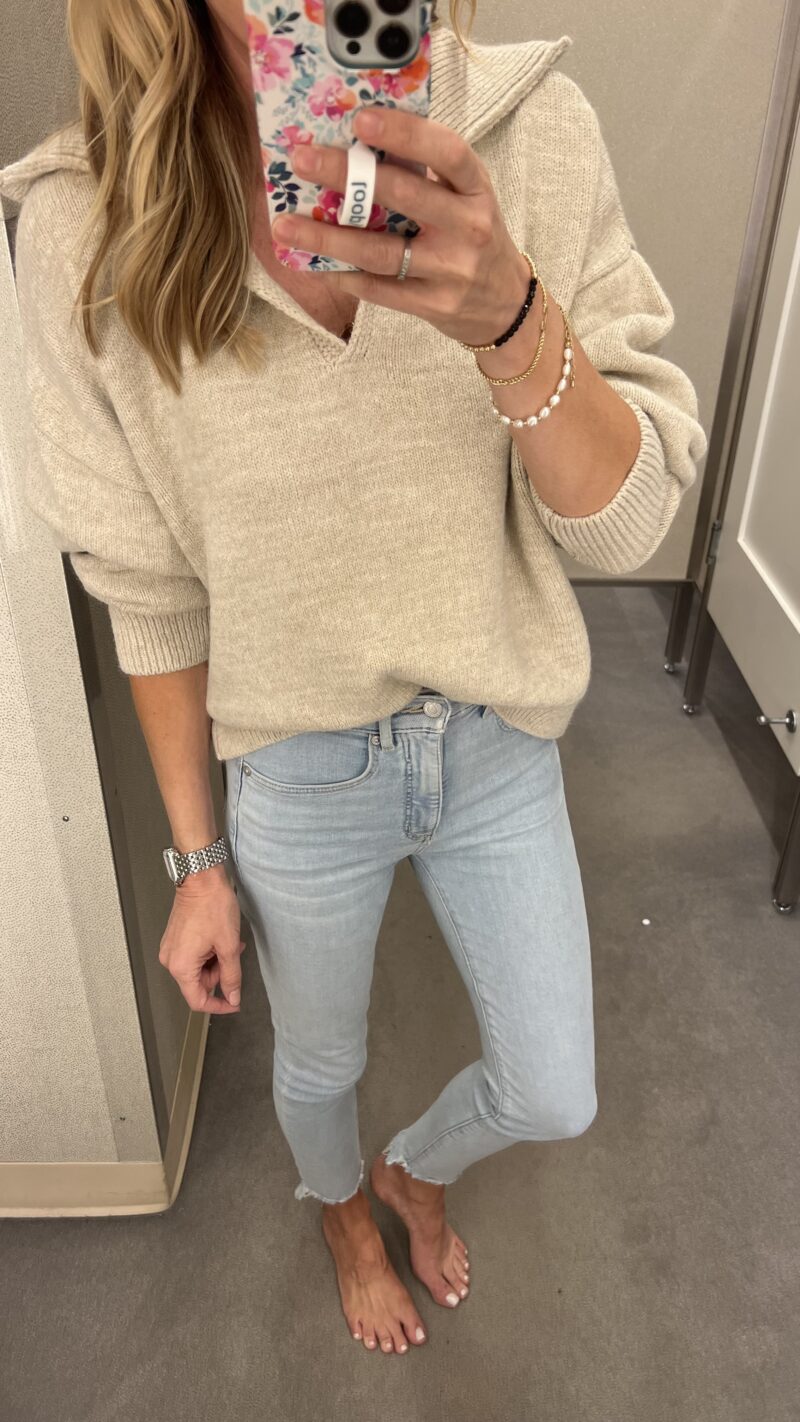 This sweater is really cute. It's selling out quickly but also comes in a pale purple color.
SUMMER TOPS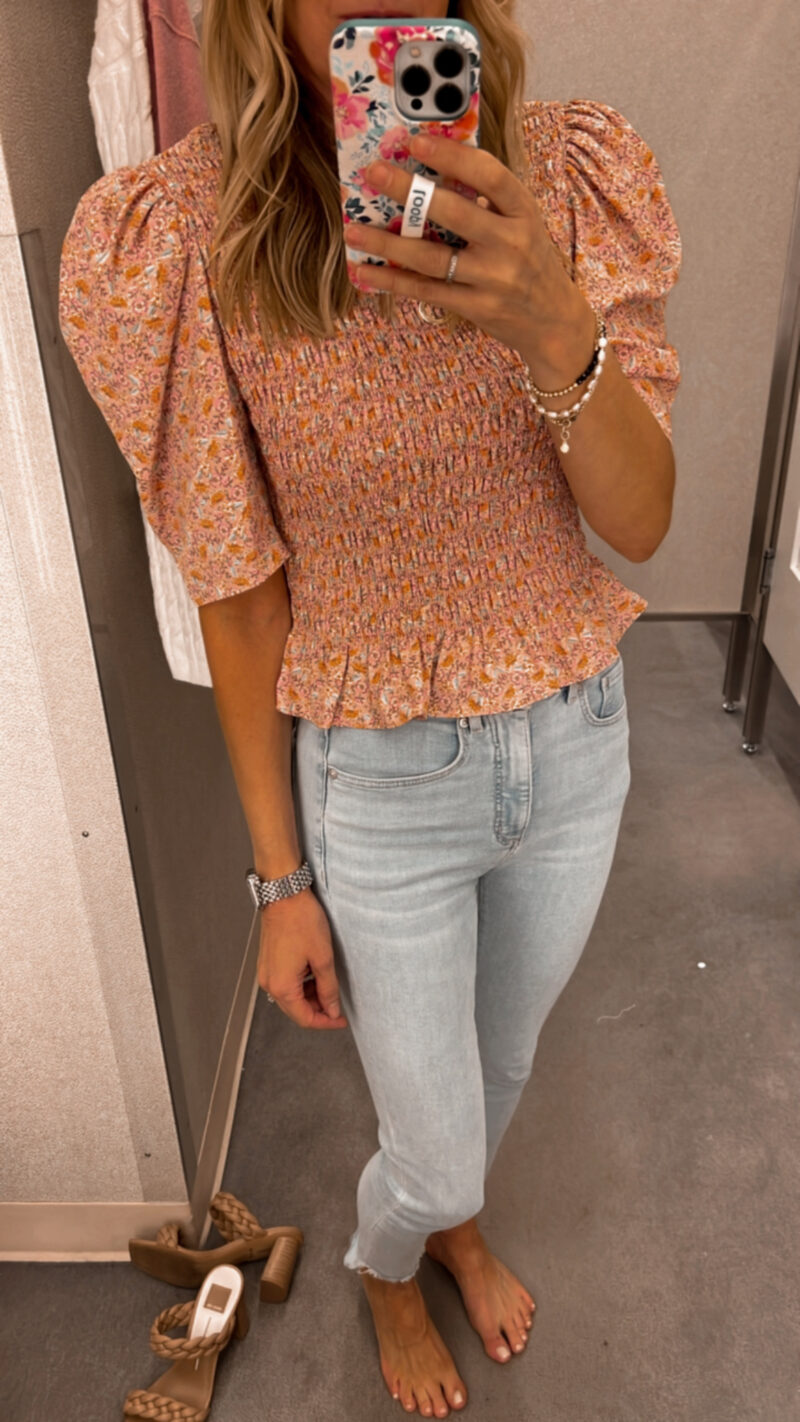 This top did come home with me. I just love it. It will be cute with jeans or shorts and is really lightweight for the summer months. Always a fan of smocked detailing.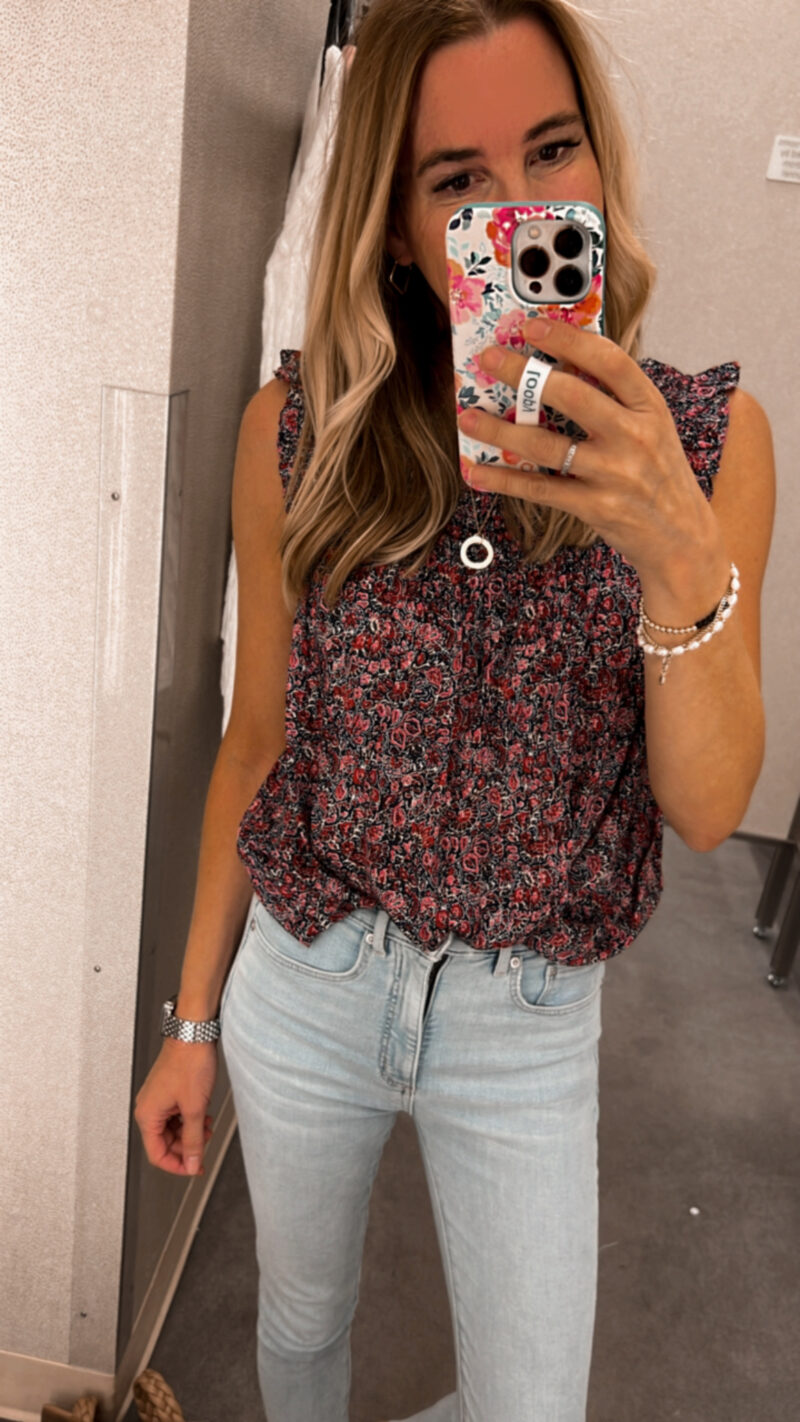 Yes to this!! I loved this top. It is true to size and really flattering.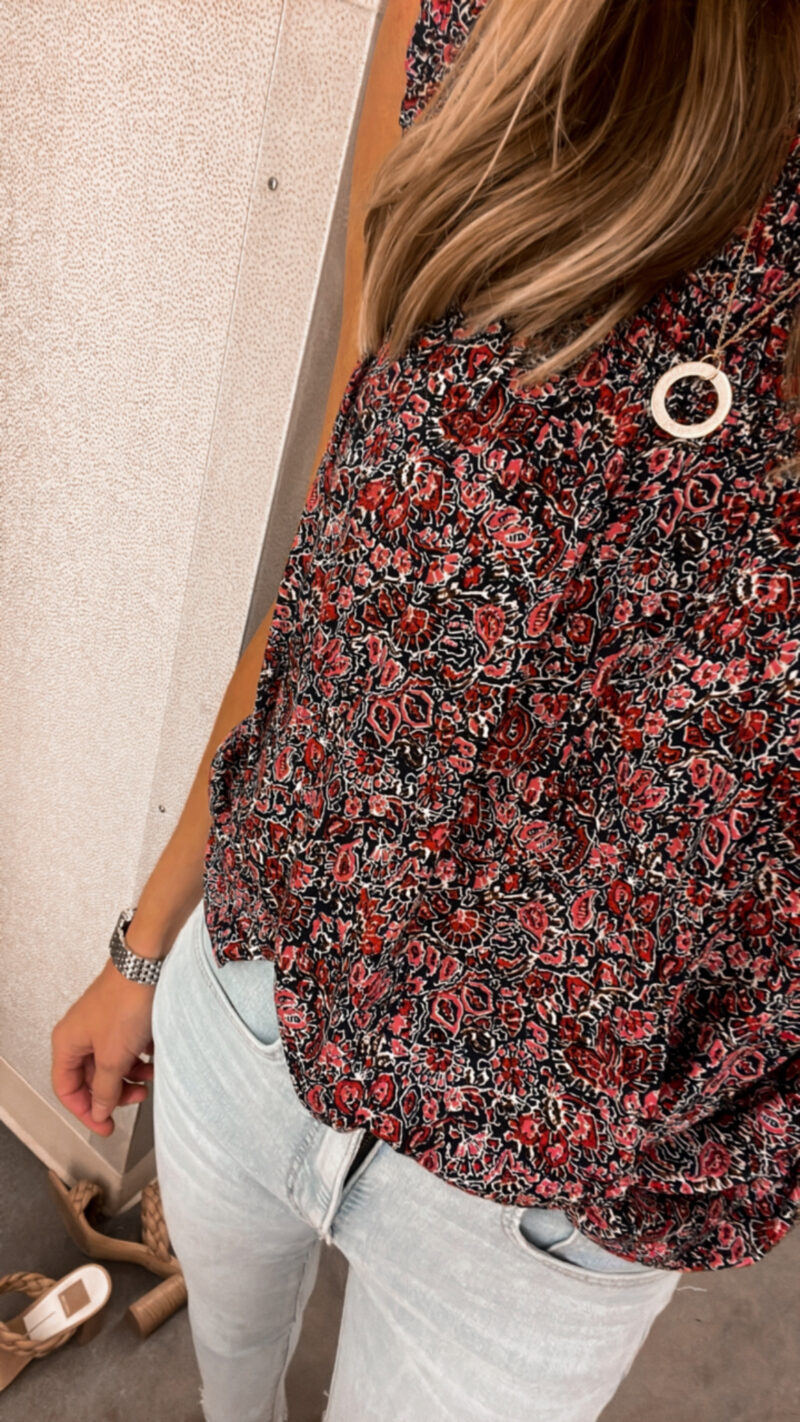 Here is a close up look at this cute top. I love the fabric. It comes in three colors and is now $39.50.
BEST FLATS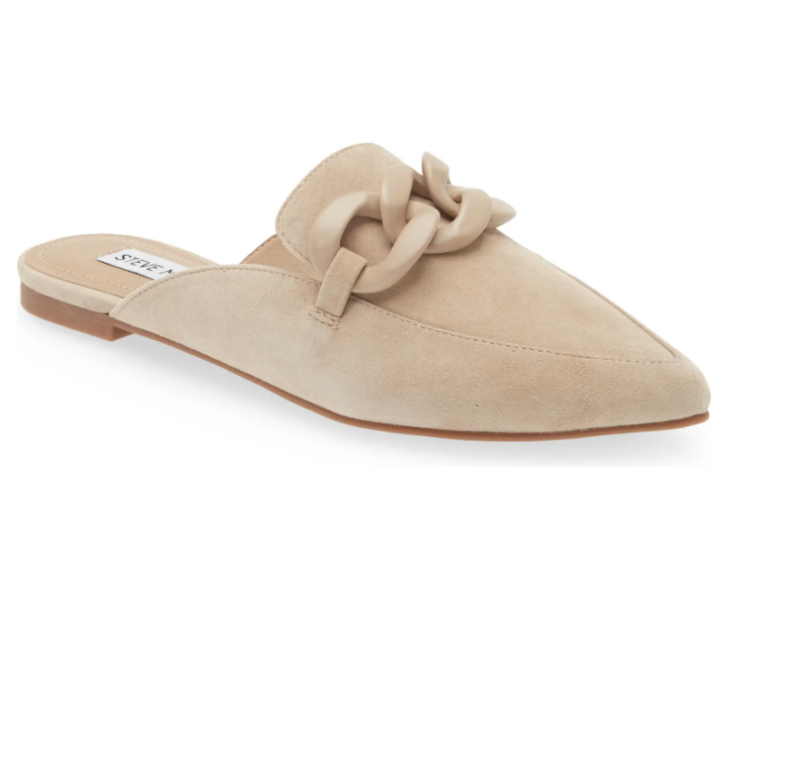 I will head over to Nordstrom another day to try on all of the shoes, but these are by far my favorite flat and you can't beat the price.
SHOES YOU WILL WANT TO CHECK OUT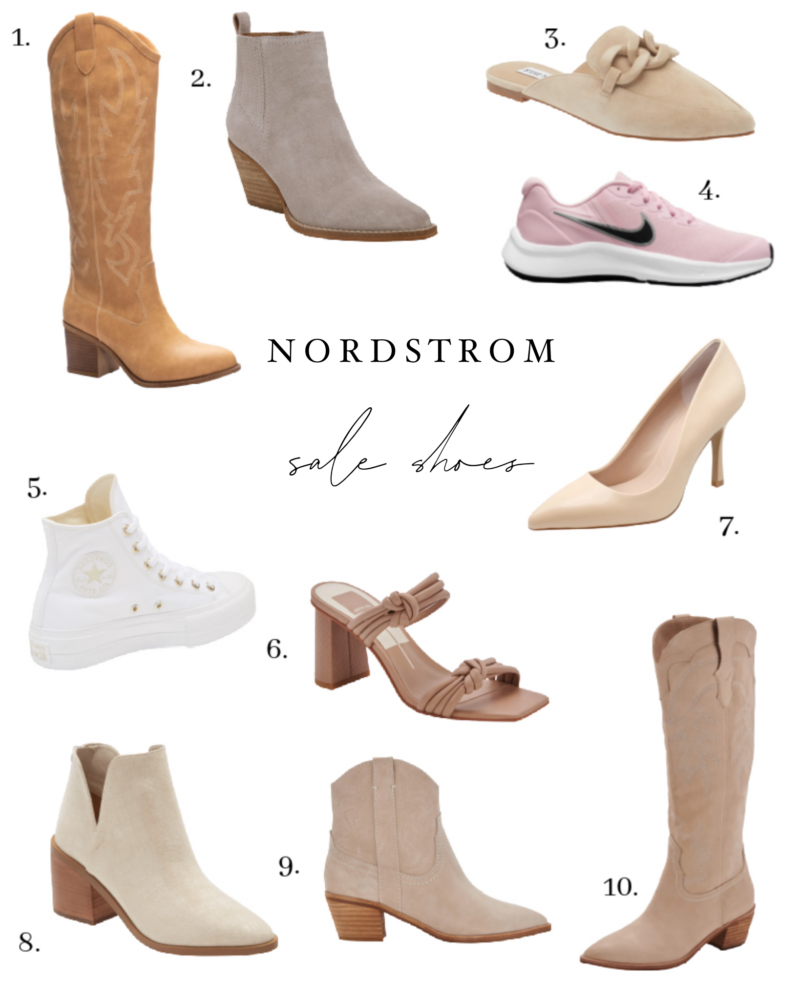 BRAS ON SALE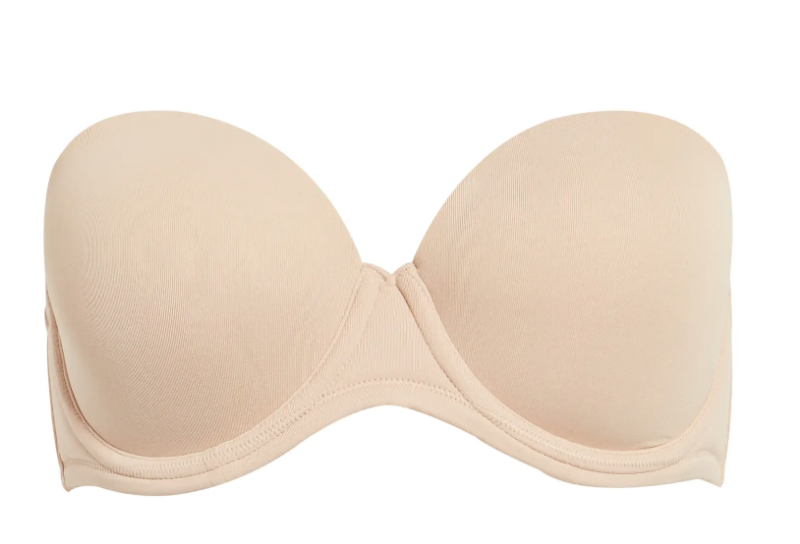 This is the only strapless bra I will wear. It's surprisingly comfortable and I am so happy to see it part of the sale. Grab one if you don't already have it.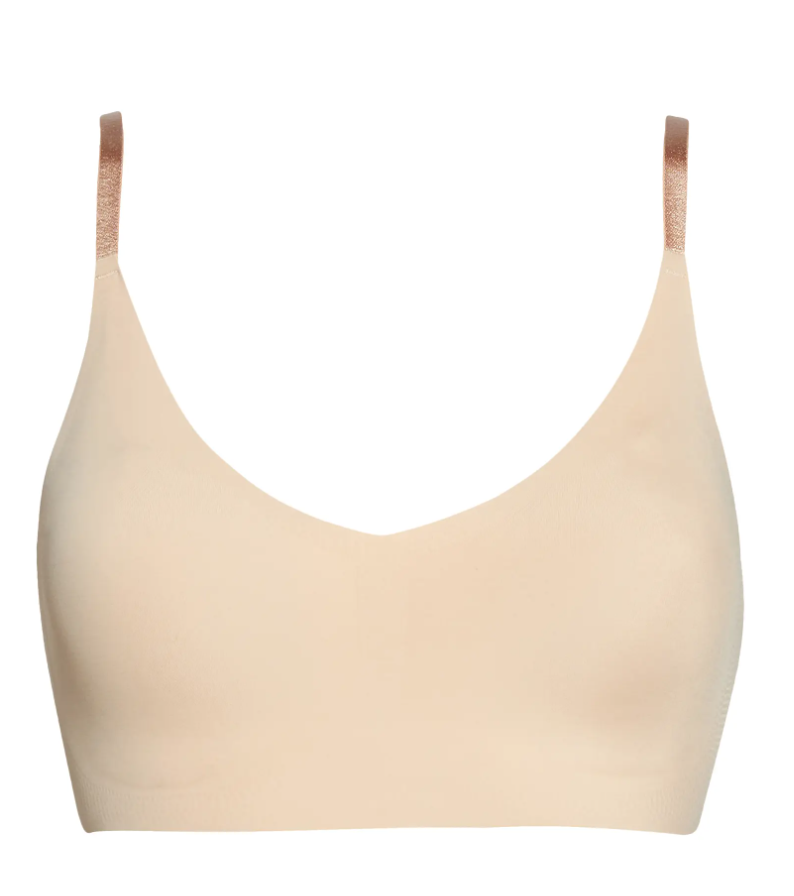 Without question, this is the most comfortable daily bra I have ever worn. I have it in every color and it's my go-to. If you have been wanting to give it a try or stock up, now is the time because it's under $30!
The Moonlight Pajamas are part of the sale and crazy soft. I have these and they have washed and dried beautifully.
NO SHOW SOCKS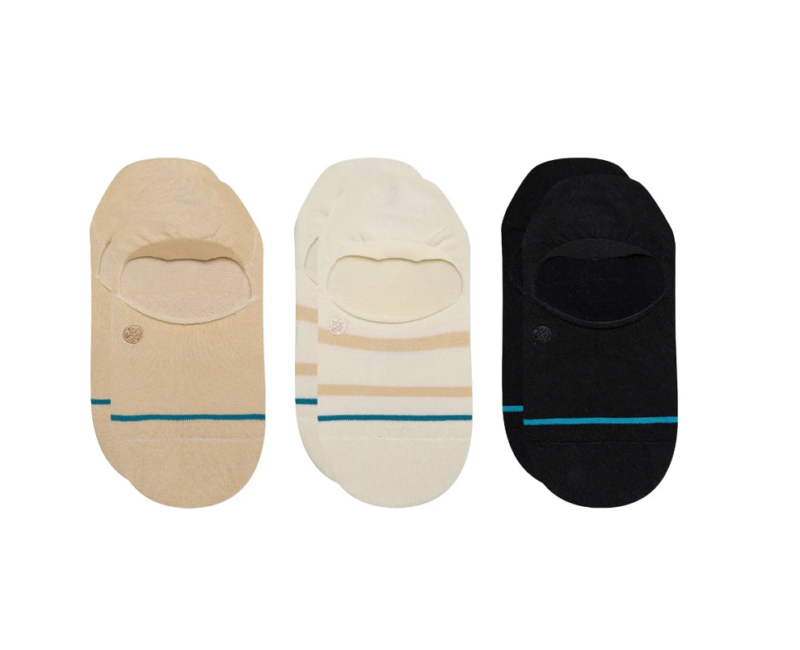 I'm definitely stocking up on these. They are the only ones that work for me and I need more. They are $10 off the set right now which is fantastic.
SUNGLASSES ON SALE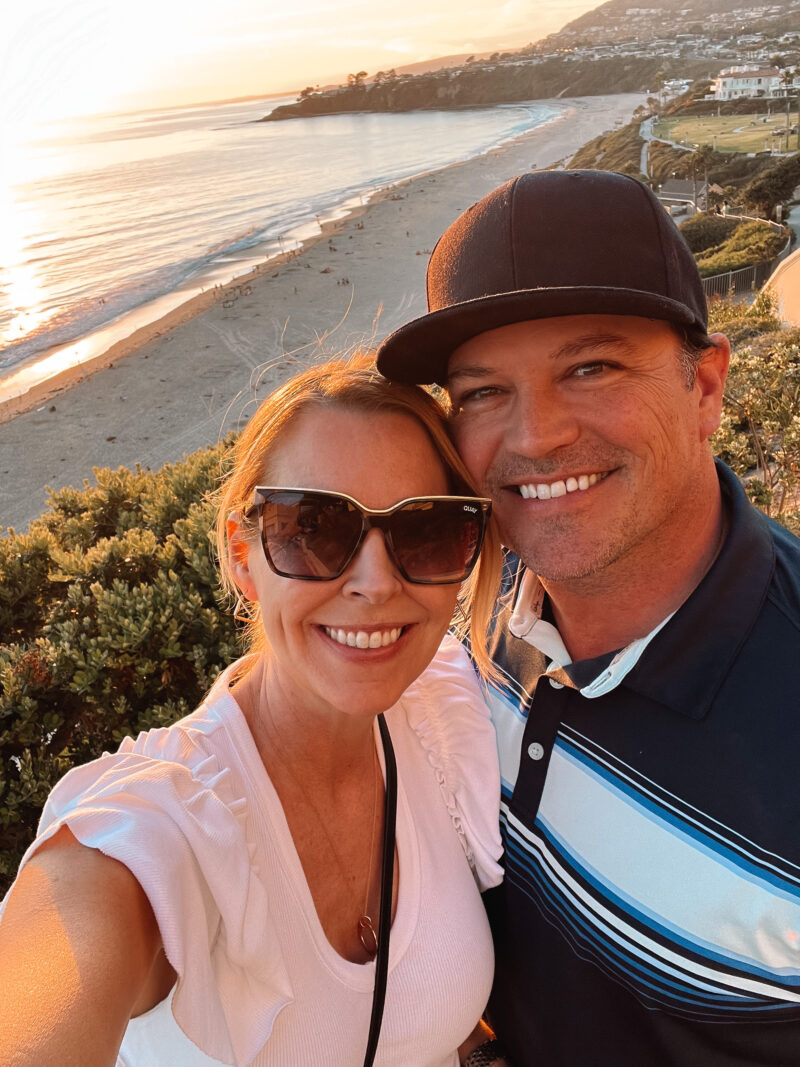 I actually traveled to California without my sunglasses which was ridiculous. My daughter brought a pair and we have been sharing. So the first thing I did when I walked into the Nordstrom sale was find these. I love this brand and the price is great right now.
My top is from Express and no sale. It's actually a body suit but I just tuck it in like a normal top.
BEST IN HOME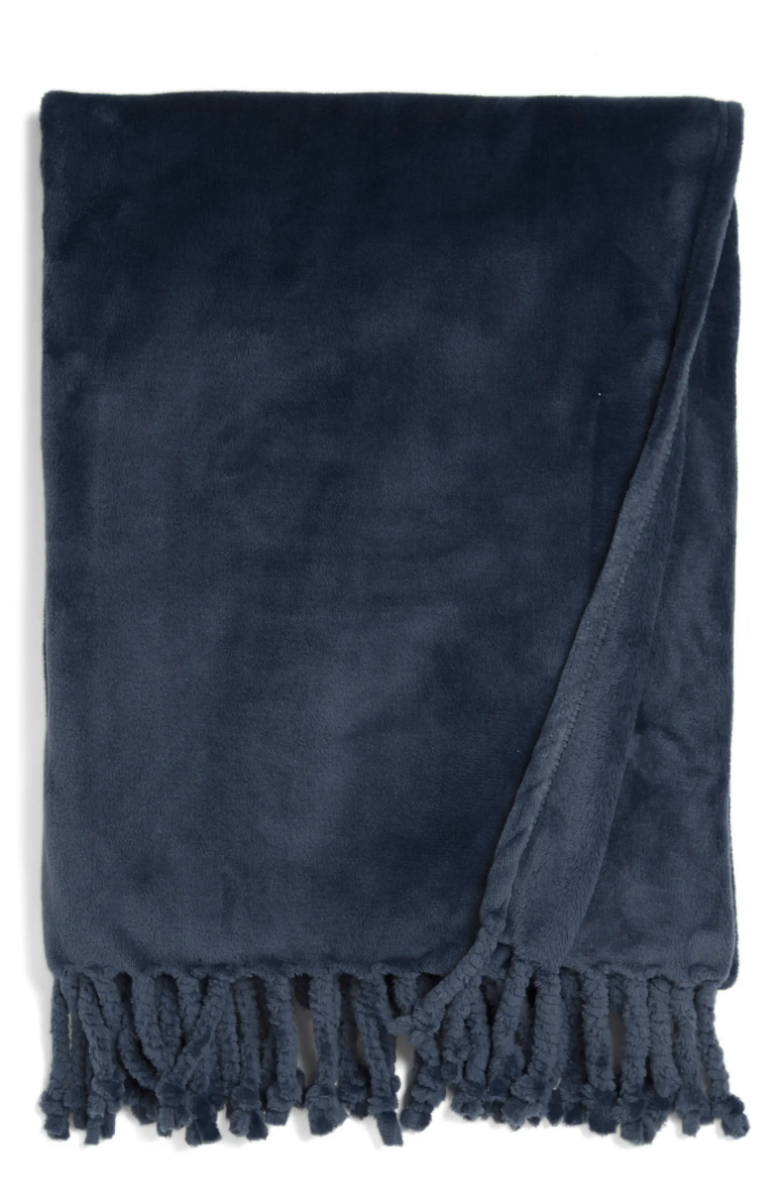 These are the throws we have in our home. I think we have four or five now and I only buy them when they are on sale. They are incredibly soft, not too heavy, and wash and dry so well. These are also great as gifts.
Gotta love a filter that makes you look five shades tanner. Here is the top paired with my favorite cropped pants from Anthro. They are so incredibly comfortable and a flattering fit. They run true to size and are really fun to wear. This handbag is similar to mine.
LOFT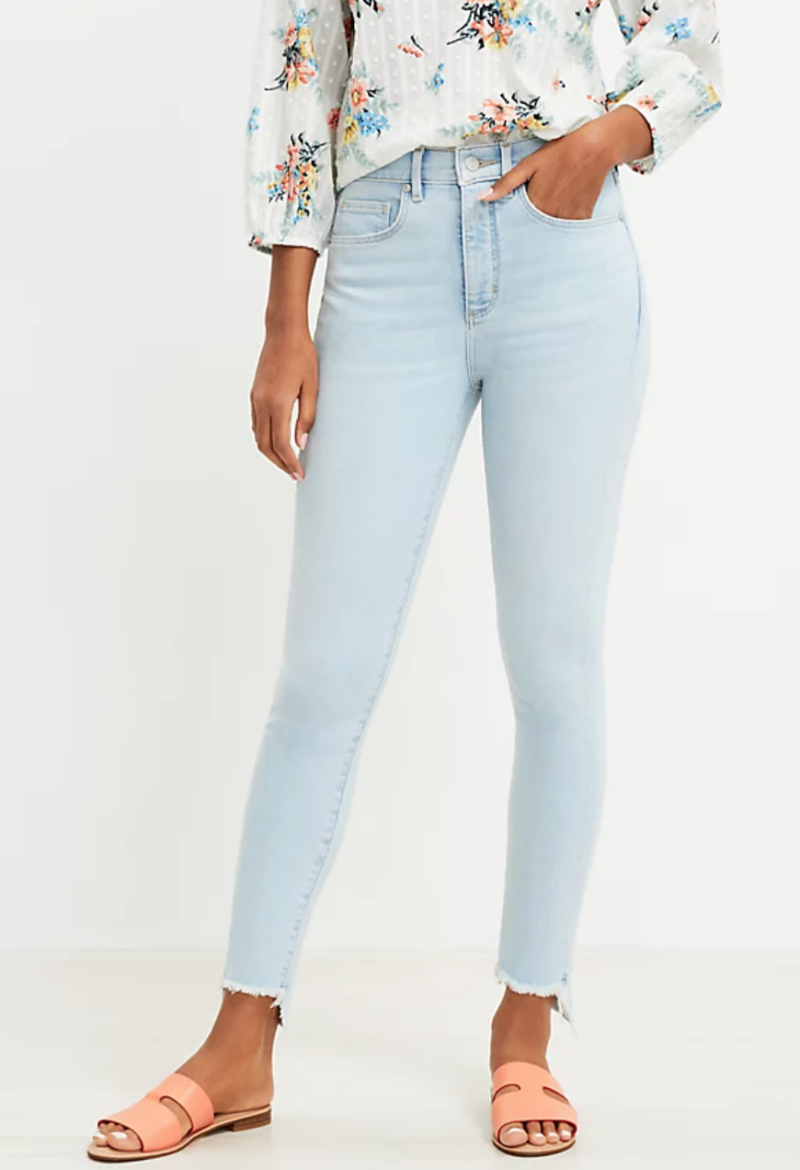 These are the jeans I am wearing in the dressing room photos. I just love them. They were a great buy and still going strong. They are true to size and currently 40% off. I like the amount of stretch they have and they really light denim.
Right now Loft is offering 50% off their sale styles so it's worth checking out. Use code OMG.
I hope this was helpful if you are browsing the Nordstrom sale. I'll be back with more finds. I typically don't go crazy but I am in need of a new looks so it's a good time to shop.
Enjoy the weekend with your families. See you back her on Monday for a look at life lately.