Morning. We woke up to such cold temperatures. I always begin my morning on the porch but it was almost too chilly for that. It might be time to start flirting with the Christmas decor. The cold and rainy mornings are putting me in the mood. There are so many amazing sales going on right now! It's a good time to get some shopping done. Sharing my favorite deals plus a link to my gift guides in case you have missed any of them. Happy Saturday, ya'll.
BACK IN STOCK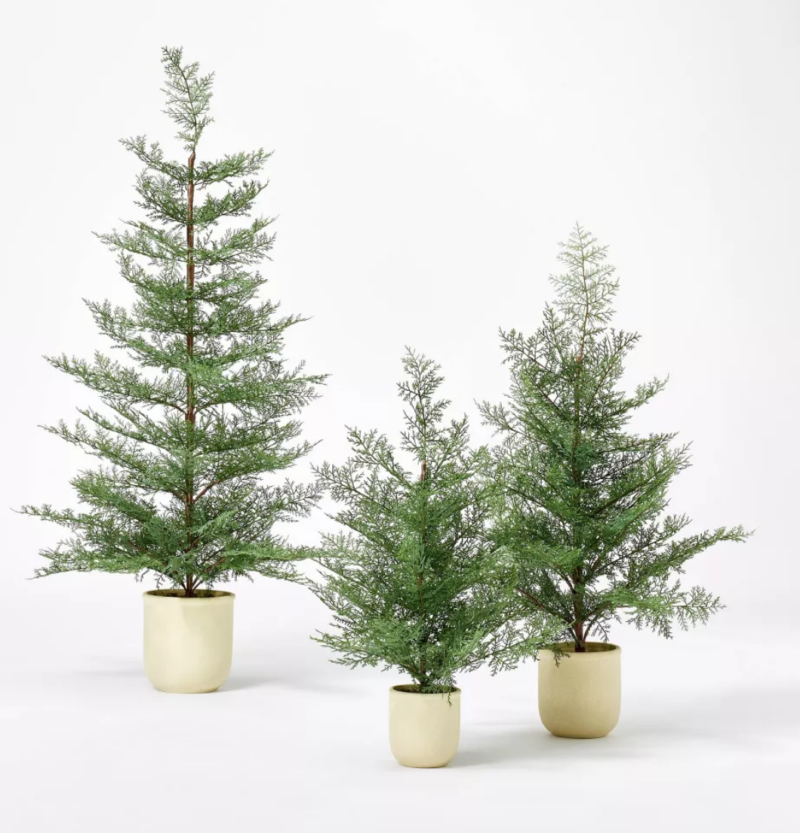 These faux, potted trees are back in stock and really cute. I bought two to put on a table in the guest room. I've also seen some of my friends put them on their front porch.
IN THE KITCHEN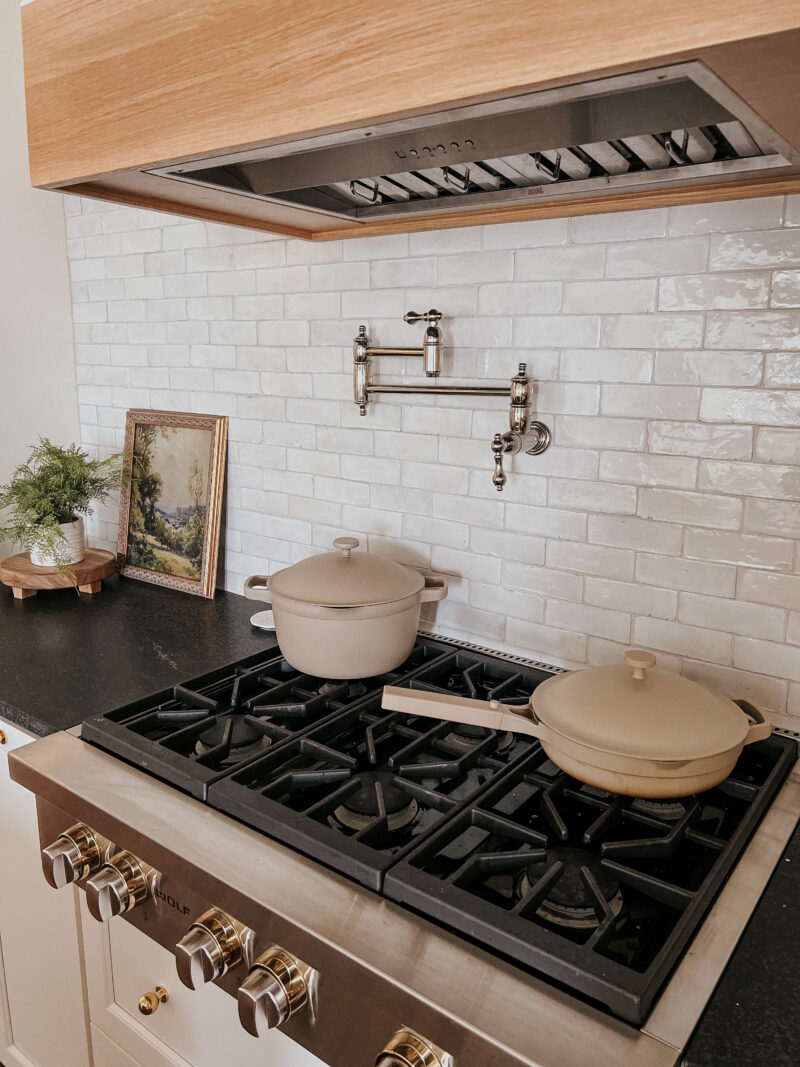 Our Place is having a huge sale. Everything is 30% off which is fantastic. We have the Perfect Pot and The Always Pan. We love how evenly they cook (and how quickly) as well as how simple they are to clean. I appreciate that the Perfect Pot can go in the oven and it's lightweight. I struggled with lifting my Le Creuset when it was filled with water. These are fantastic gifts. This mini perfect pot would make a great gift idea, too.
ADORE THIS RUG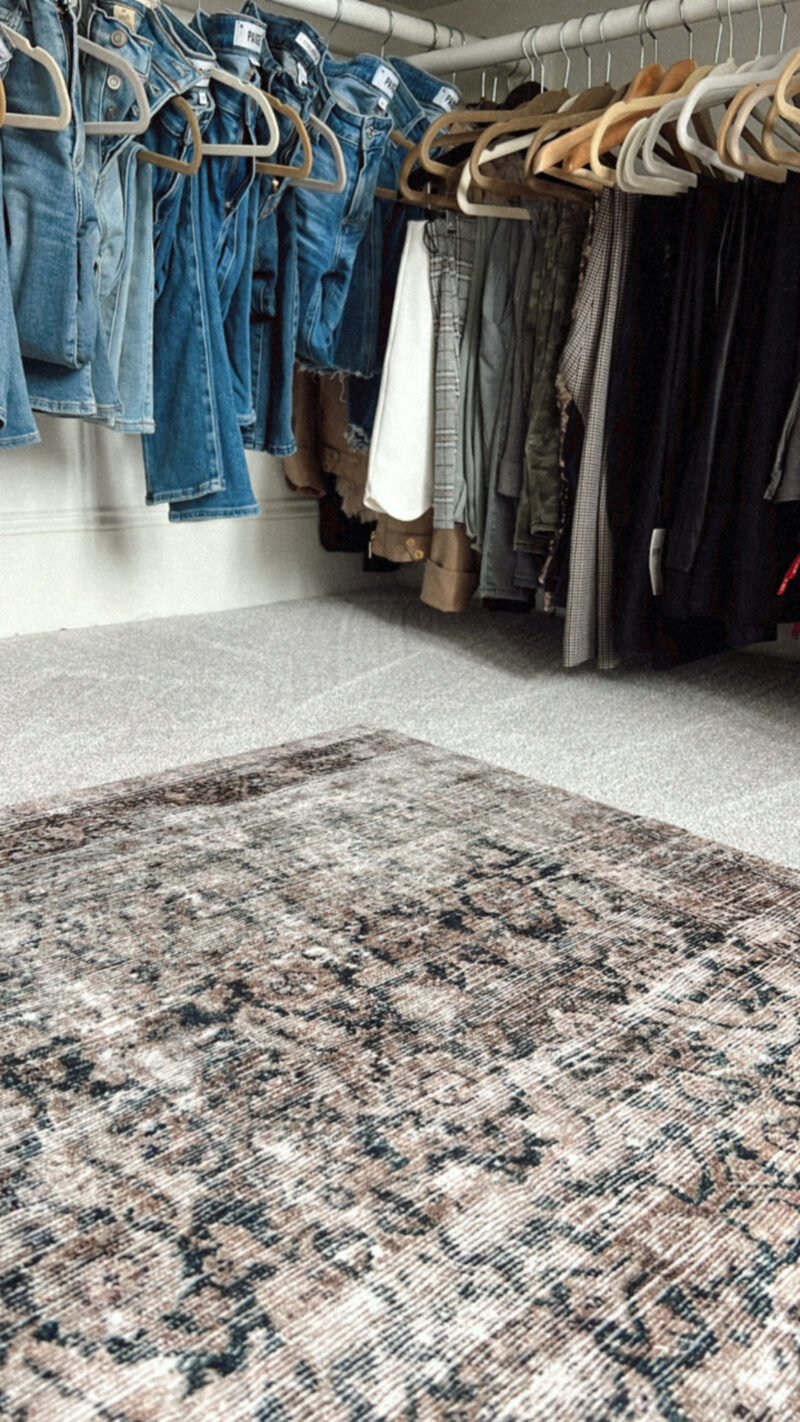 You know I love a rug when I buy two! This is the rug we recently put in our bonus room. I loved it so much I bought a smaller version for our closet. It is beyond soft underfoot so it's such a treat. The colors are taupe, cream, dark navy and a bit of a dark teal in some lights. It's just so lovely. What might look like black in photos is a very dark deep navy.
GO-TO RUG PAD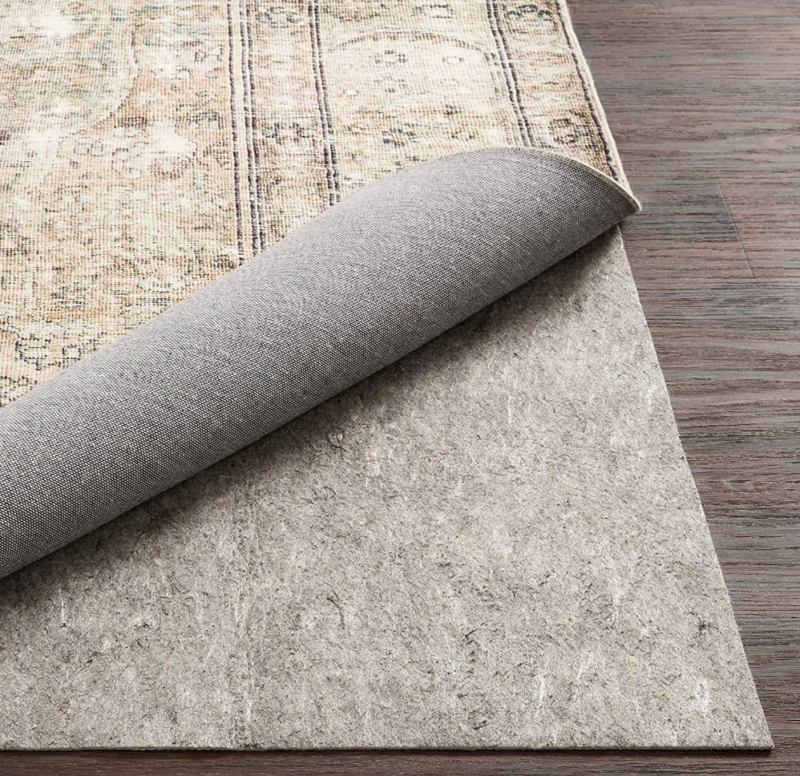 One of the most common questions I receive is about rug pads. When we have a rug on carpet, I don't worry about it but most of our rugs are on the wood floor and this is my go-to pad. It saves them from slipping around (especially the runners). Huge fan of these! I just ordered a really long one for our upstairs runner because it never stays in place.
BOLL AND BRANCH SALE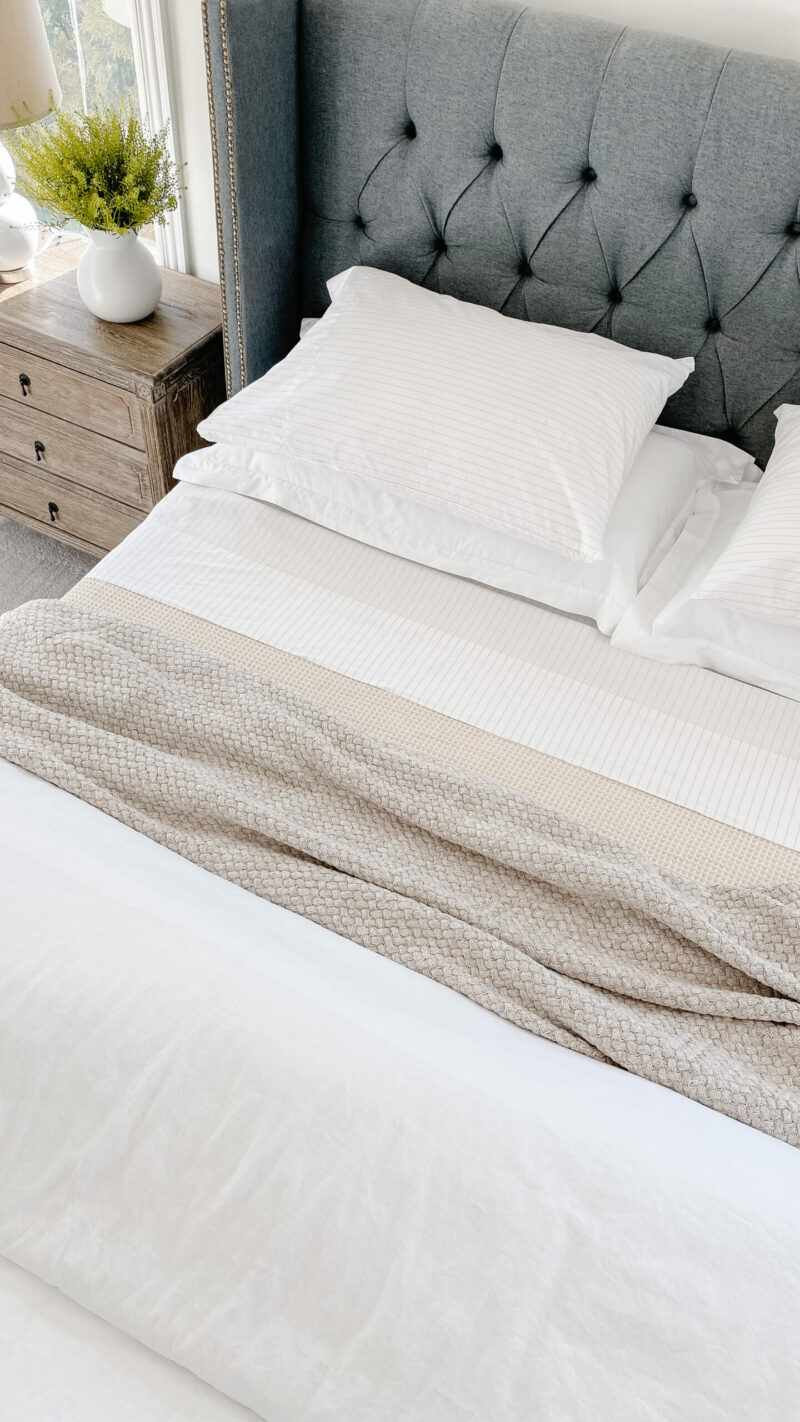 simple stripe sheets | waffle blanket | duvet | throw
The kids find every excuse to come hang here because they love our bedding so much. We still love it as much as we did the day it arrived. Boll and Branch is currently 20% off. We like it so much we bought a set of sheets for the guest room. May add the waffle blanket to that room, too.
At a lower price point, this Target throw is AWESOME. Highly recommend.
HARDEST WORKING VACUUM
If you don't have one of these I can't recommend it enough. We LOVE ours. In fact just the other day I used it to clean the top of all of our fabric headboards. They get dusty and this removes the dust so well. I use this hand held vacuum probably twice a day. Especially for under my kitchen cabinets and around my counter stool legs. This is so handy to have. It's currently on sale for $59. Worth every penny.
IT MIGHT BE TIME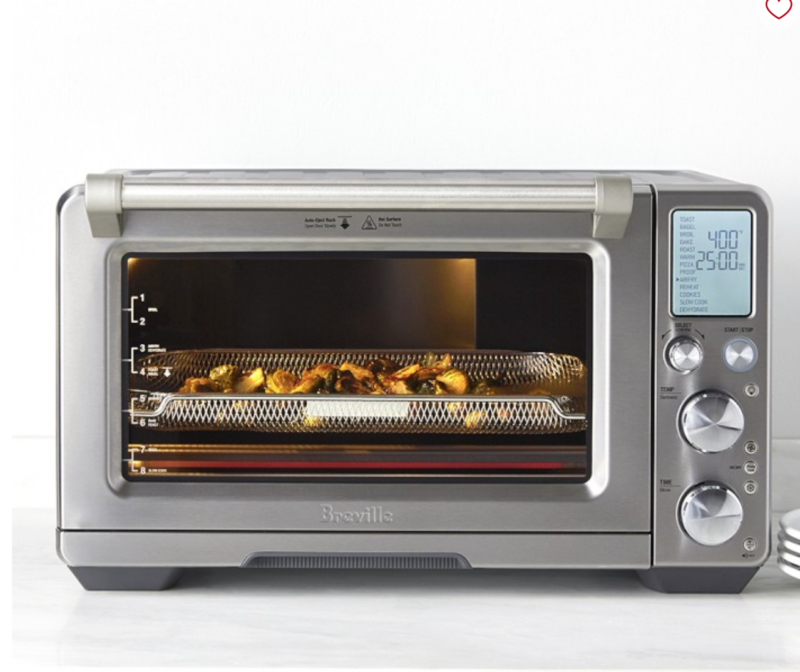 I've mentioned before that I want to upgrade my air fryer and this might just be the winner. Especially because it can do so many things. It's currently on sale for $399 $319 and I have heard nothing but great things. We use our air fryer daily so I feel like it would be money well spent.
FUN GIFT IDEAS
Heads up that this printer is on sale. It prints right from your phone with great color. Love this as a gift.
HOLIDAY GLAM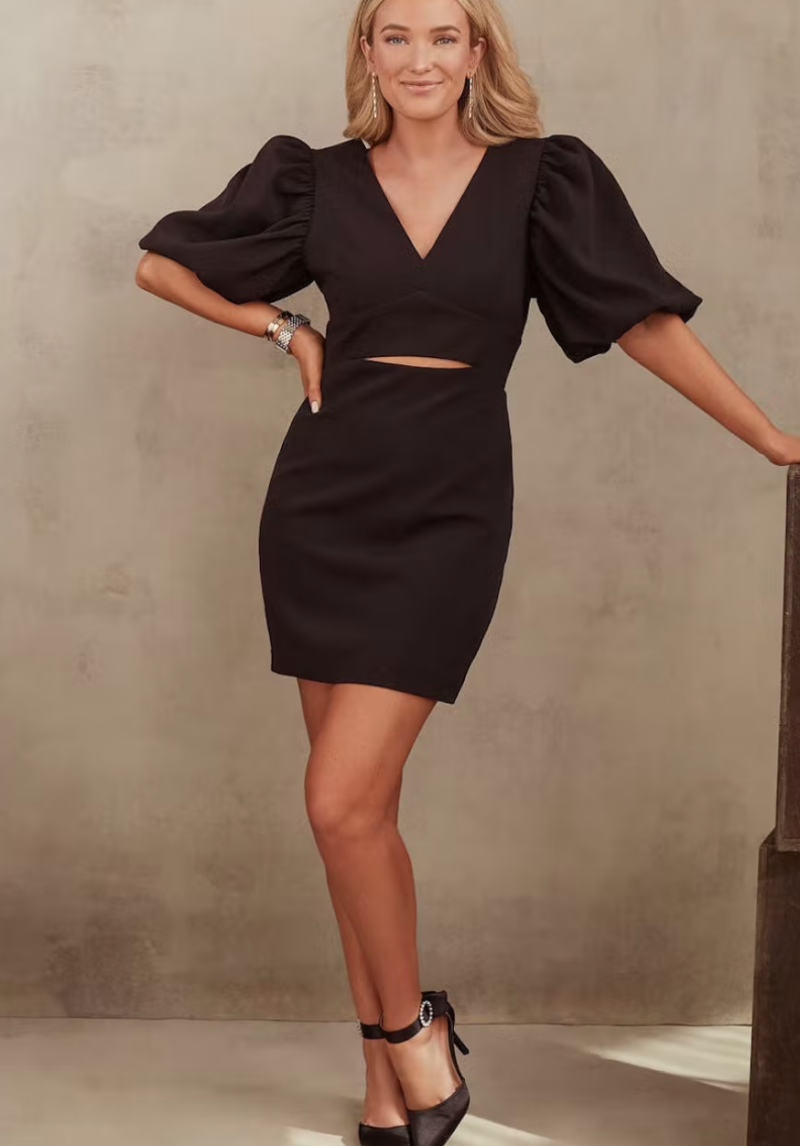 Gasp. When I saw this dress I immediately fell in love. This is so good!!!! And it's $68. I love how classic yet sexy it is.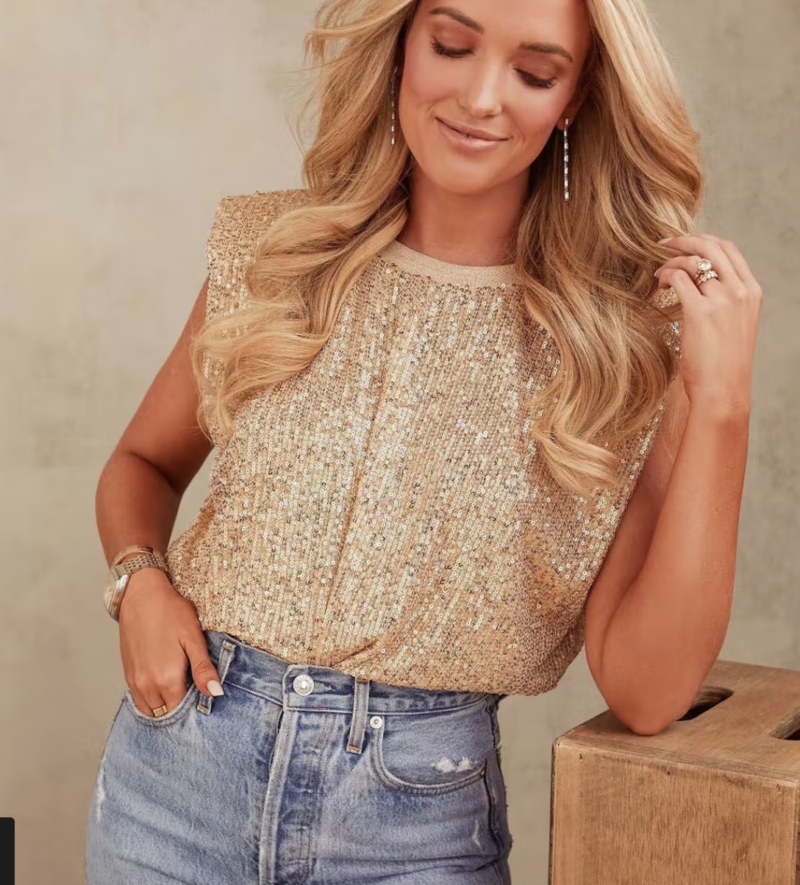 I ordered this top for the holiday season. It will look great with faux leather joggers or denim.
DEAL OF THE DAY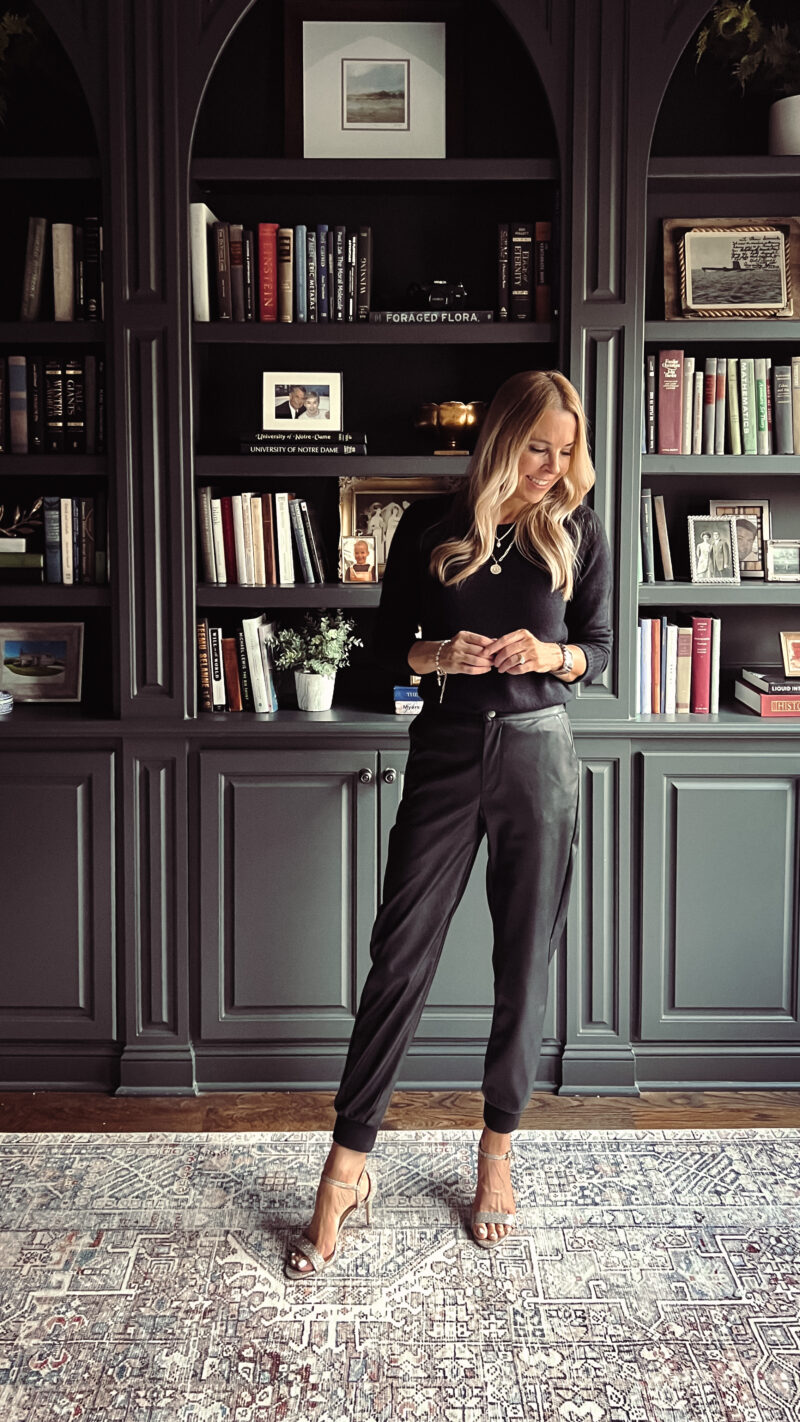 Speaking of faux leather joggers. Mine are on sale for $12. You read that correctly. These are now $12!!!! The crewneck sweater if 50% off.
BEST SELLER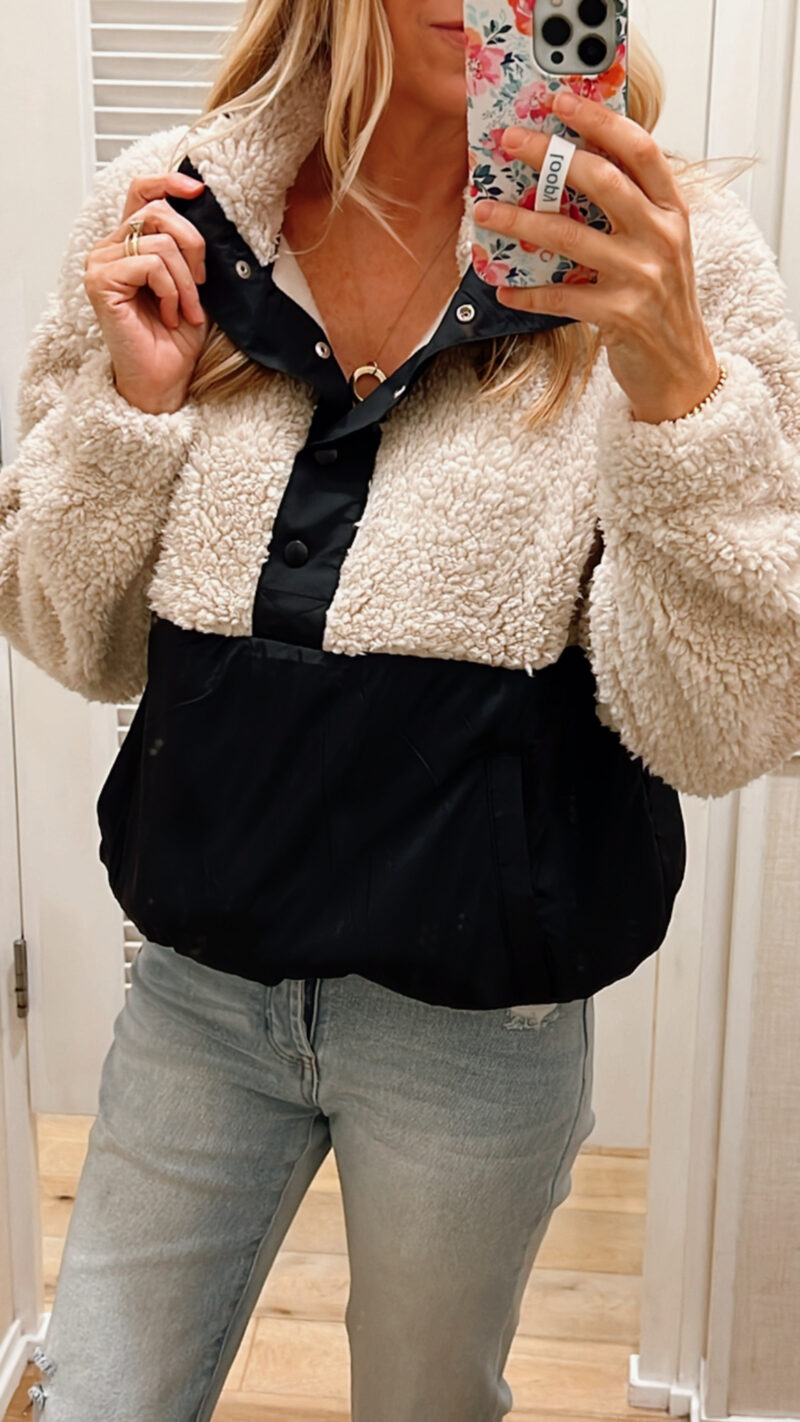 This cute pullover was last week's best seller. Actually wearing it today because it's so chilly. It's incredibly soft and adorable. The black material is soft and lightweight so it makes it a bit more feminine and not as bulky. It can be worn cinched at the waist or straight. It's currently 40% off with code OMG.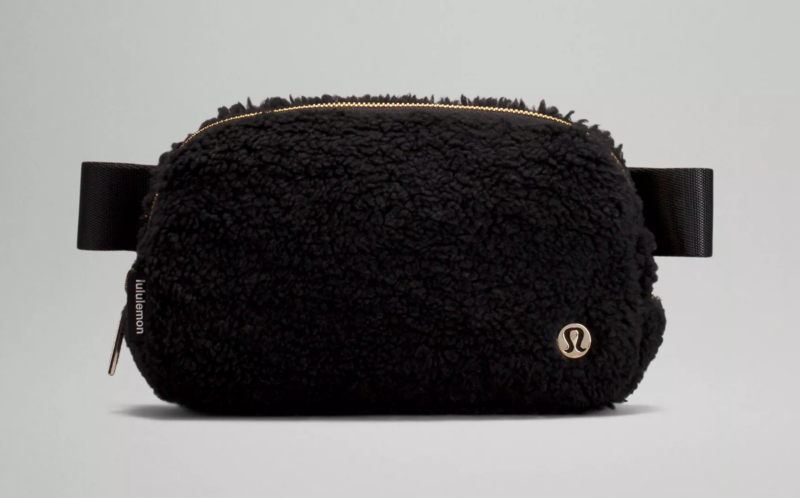 This is back in stock. They never last long. I have this and love it. Fantastic to give as a gift.
GO-TO SWEATSHIRT ON SALE
These Amazon sweatshirts (on sale for $18) are an absolute favorite. They wash and dry beautifully and have held up so well. Huge fan. They are very cozy. The leggings (heather green) are also an Amazon find. They have an awesome fit and I really like the pockets.
CHRISTMAS DECOR
Last year we tried to find my daughter a slim flocked tree for her room but to no avail. They were either too much or sold out. This year we found this one and I think it's perfect. If you have space for more, this one is awesome (we use it on our porch).
PERFECT REVIEWS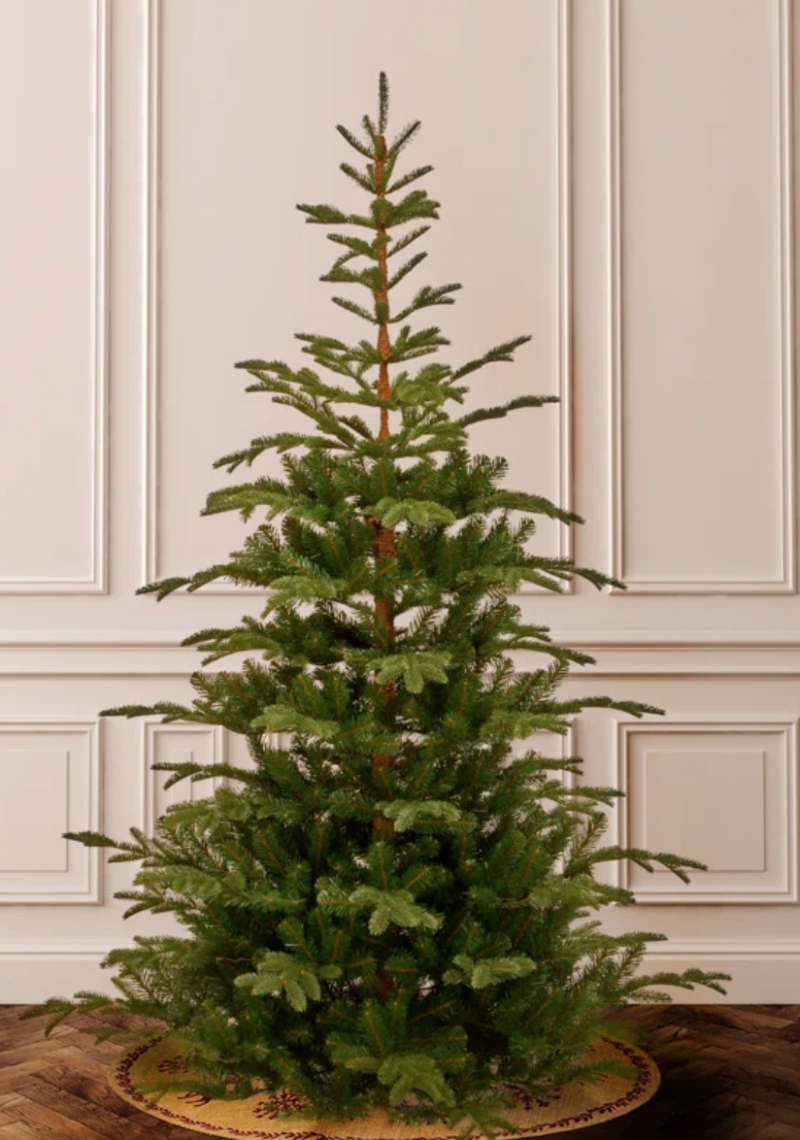 This tree has incredible reviews and is on sale for $212. Plus it arrives quickly which is awesome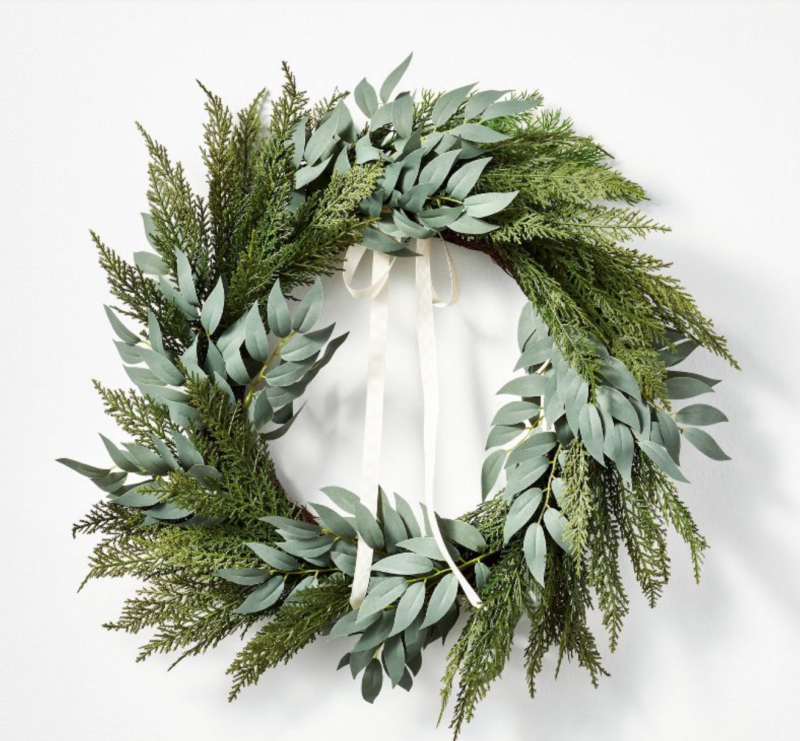 This gorgeous wreath is back in stock but they go so quickly. A very pretty find for the holidays.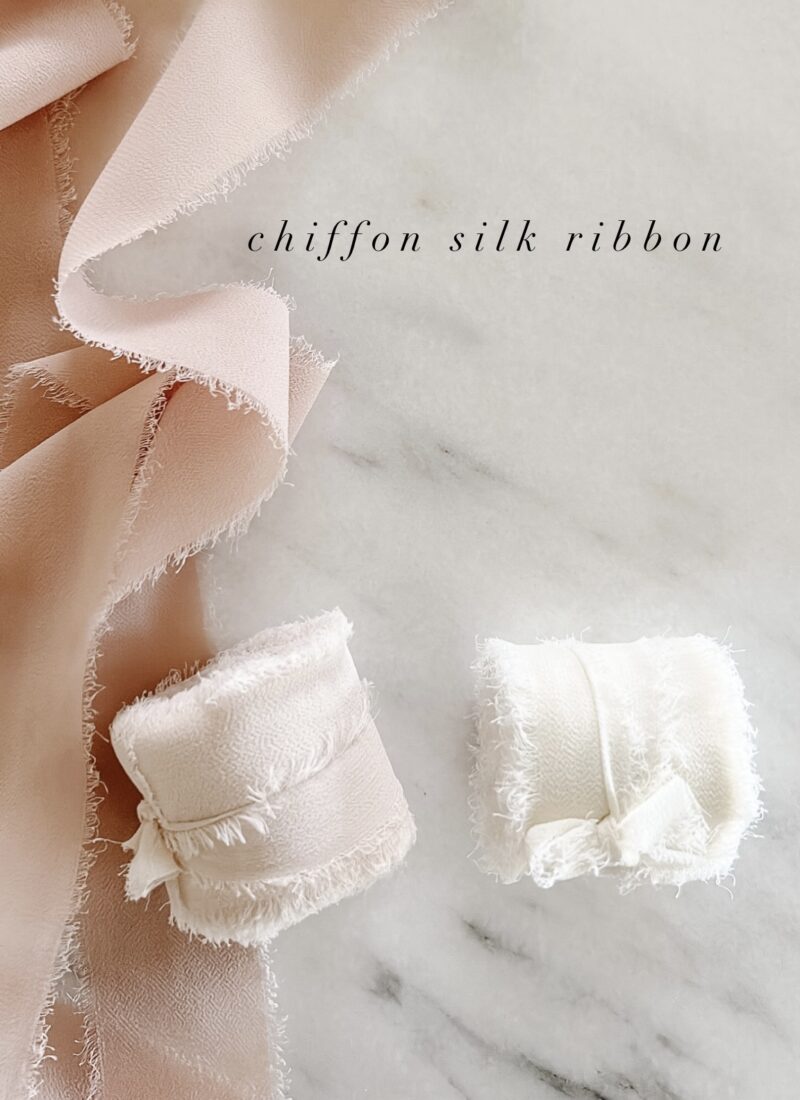 This might be one of my very favorite Amazon finds of all time. This ribbon is so beautiful. It comes in so many colors. I may use this on our wreaths this year. I may also stock up to have for gift wrapping throughout the year.
If you want to check out my 2022 gift guides, you can do that here. They are all in one spot (you can also find the Gift Guide button at the top of my blog if you ever need it).
What's your plan this weekend? We are sports free and plan to enjoy relaxing and cheering on our football teams. I think we may even flirt with the Christmas decor. The cold weather is getting me in the mood over here. Have a wonderful weekend, sweet friends.