Good morning! It's nice to be back to Saturday Shopping. We were up awfully early this morning for a weekend but appreciate not having too much on the agenda. Savoring a hot cup of coffee and staying in a robe for a bit feels really good. I've rounded up some fun pieces today so let's get right to it.
THIS DRESS IS $36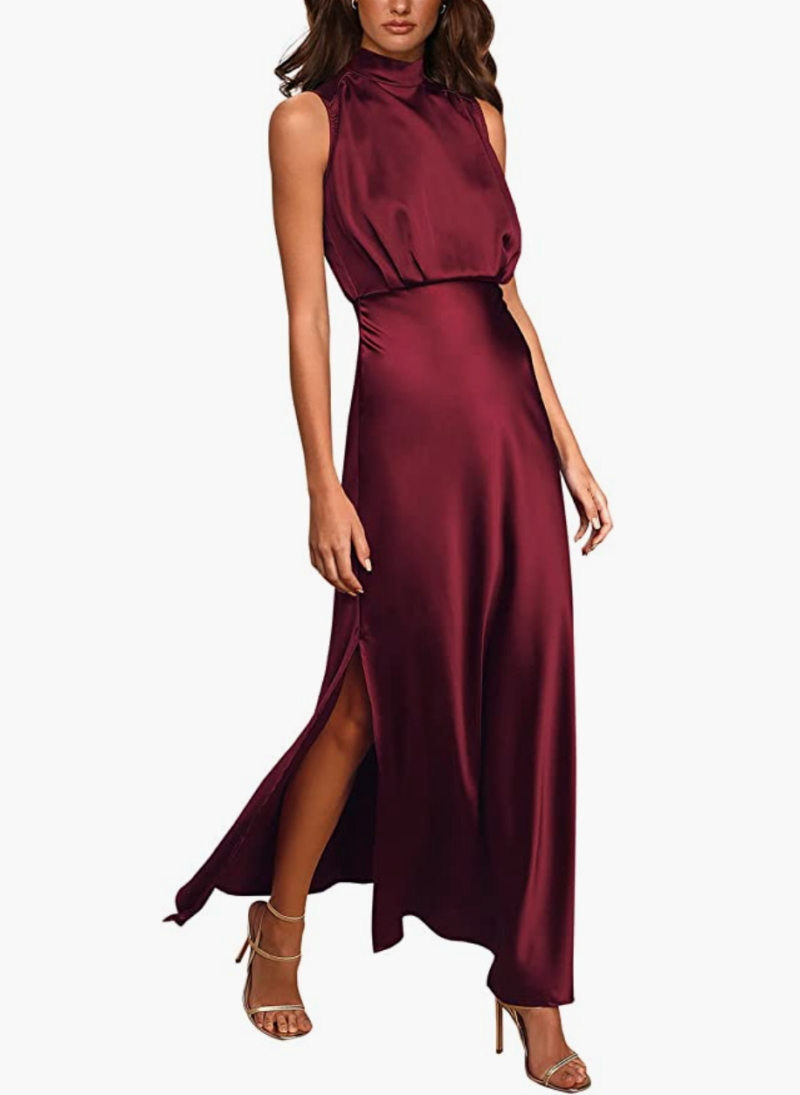 DARLING HEART SWEATER
Oh my goodness. I LOVE this dress. I can't get over the price and the way it fits. I have the deep red and the dark blue and like them both (size small). It's a really gorgeous dress with such classic lines. Highly recommend.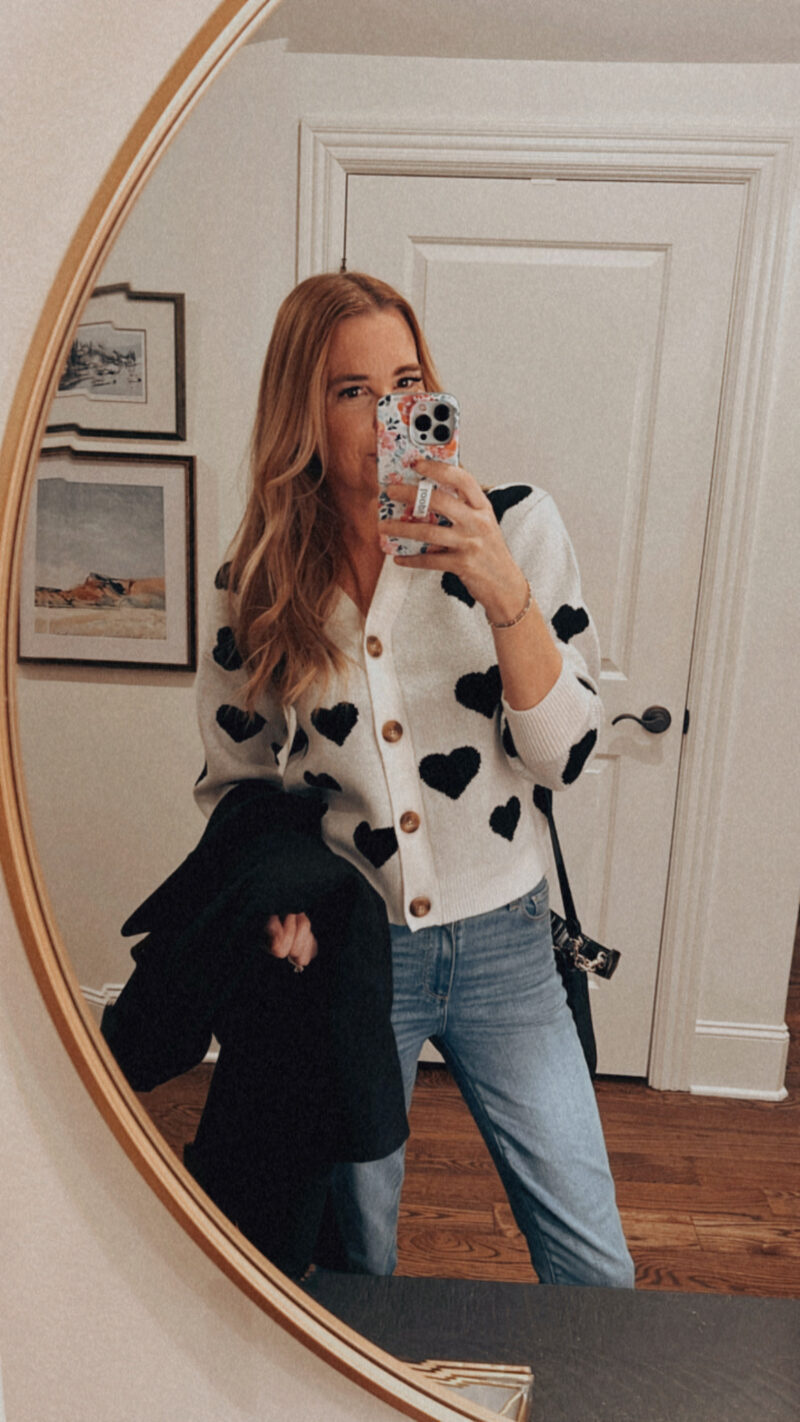 My husband and I snuck our for a date night in between our teens plans last night. This sweater arrived and I immediately put it on. It's such a good one, girls. It has a nice weight to it and is really soft. Plus the hearts are so cute. I am wearing a small.
Fun idea for Valentine's Day or just year round. I had two people ask me about this sweater at the restaurant we went to. It's just a cute one. They also carry it for little girls. I have been living in my black wool coat these days. I love a long coat because it instantly dresses up a look. Especially paired with heels or booties. I paired it with cropped jeans. These jeans are a great option, too ($28).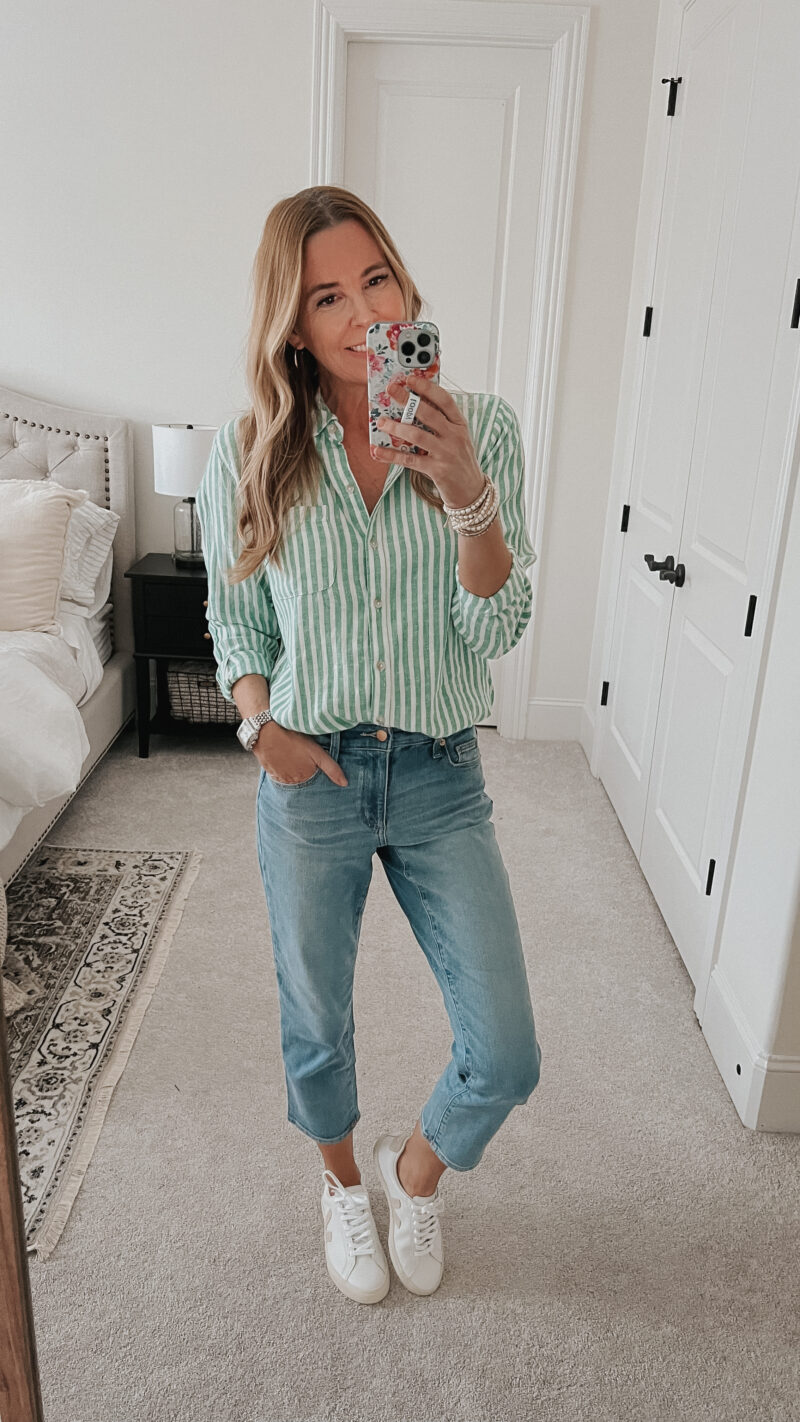 This striped button down was a best seller from last week. The color is so cheerful and I love a good stripe. I bought the extra small so you may want to consider going down one size but even if you don't the fit will be darling. Paired with these $28 jeans and my Veja sneakers.
MEMORY FOAM BATH MAT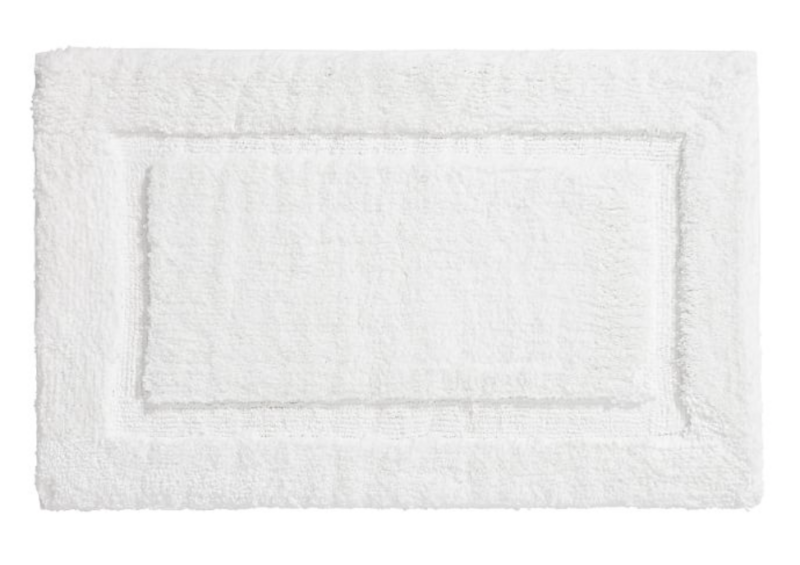 I have looked everywhere for a good bath mat. I read hundreds of reviews on Amazon and just wasn't convinced. Then I stumbled upon this one. The extra large size is ideal for in front of our vanities (other sizes available) and the price is great. This 27 x 45 version is on sale for $58. They arrived in about three days and are so comfortable. It is machine washable but I have yet do do that and can't speak to that. Even my husband was impressed with how cushy it is. I like that it gives off a hotel spa vibe.
SEMI CUSTOM DRAPES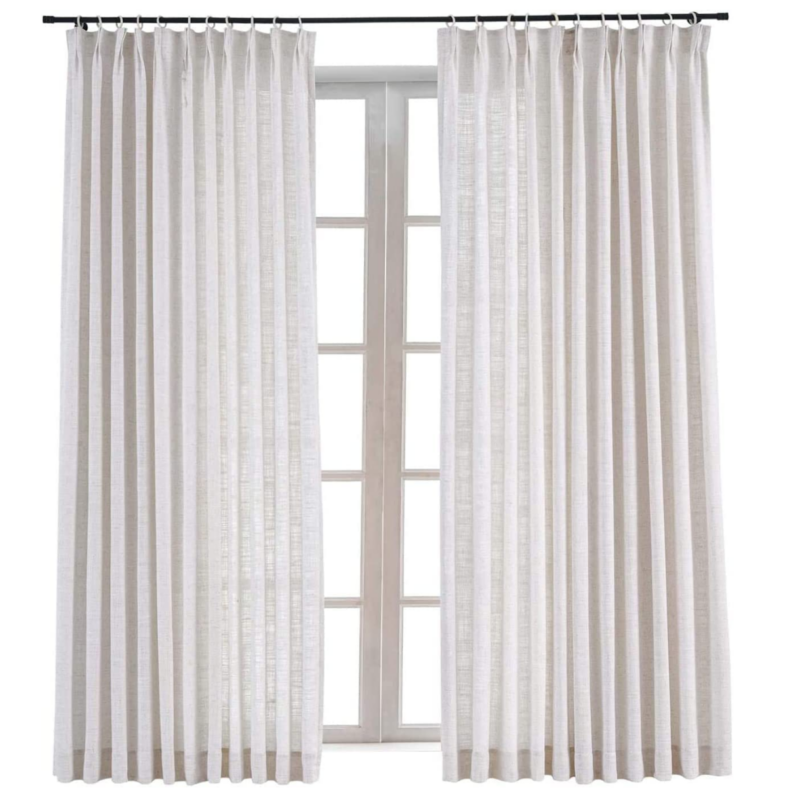 Thinking about ordering these drapery panels for our bathroom project. Fantastic review and so much less expensive than having custom ones made locally. And I am pretty sure you can customize the length on these.
PRETTY ARTWORK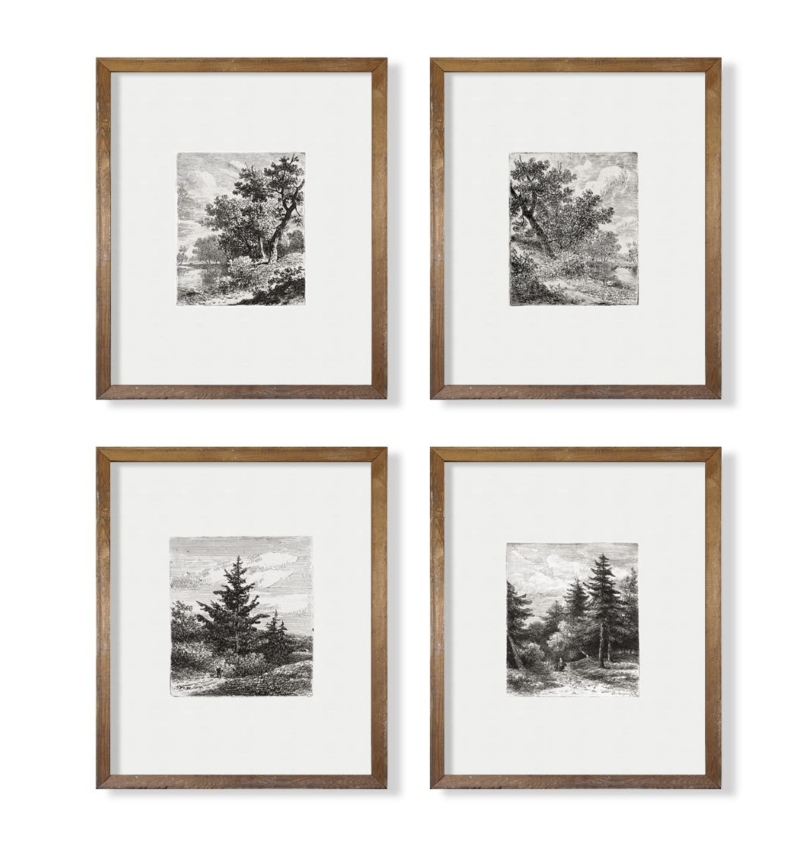 These are an incredible deal ($16) and a nice way to bring this classic look into your home.
This set of towels receives rave reviews and is $39. I am thinking of ordering to have for our bathroom makeover.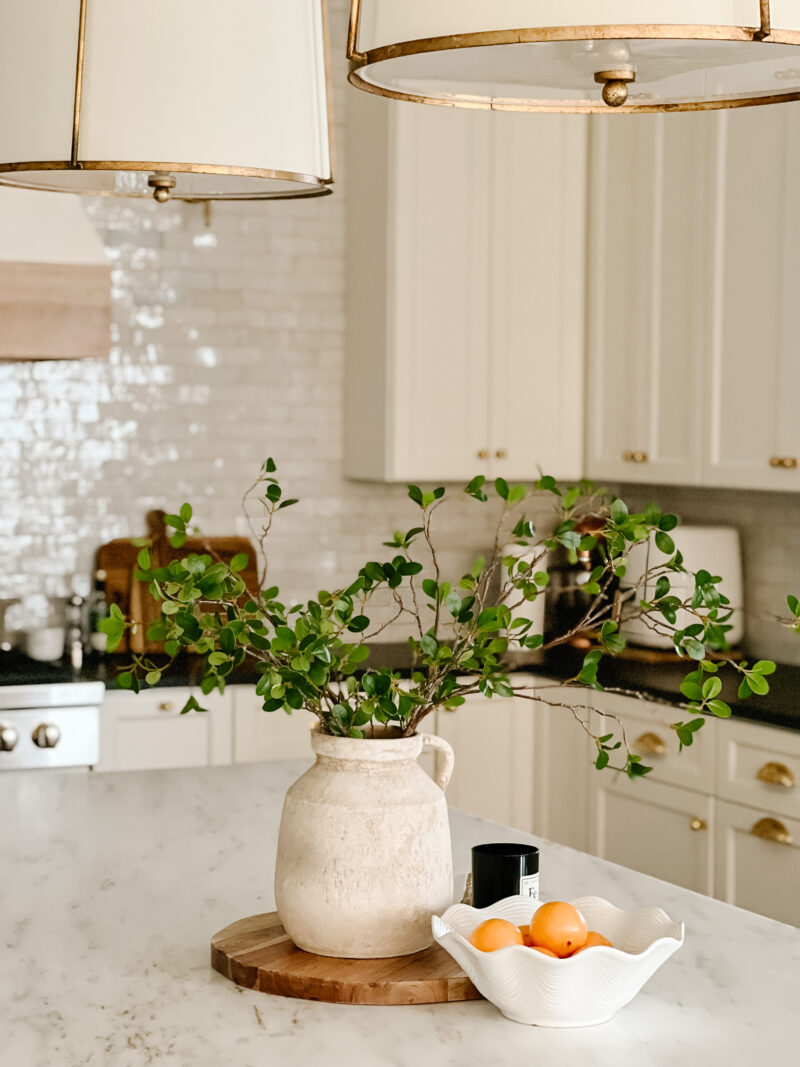 Always happy to hear from you all and these stems have been a huge hit. I still have them on our island and think they look fantastic. This is 4 stems cut down. The nice thing is that they come in an extra long length so you can really get the height you want. Great for an entryway table and large vase if you have such a space.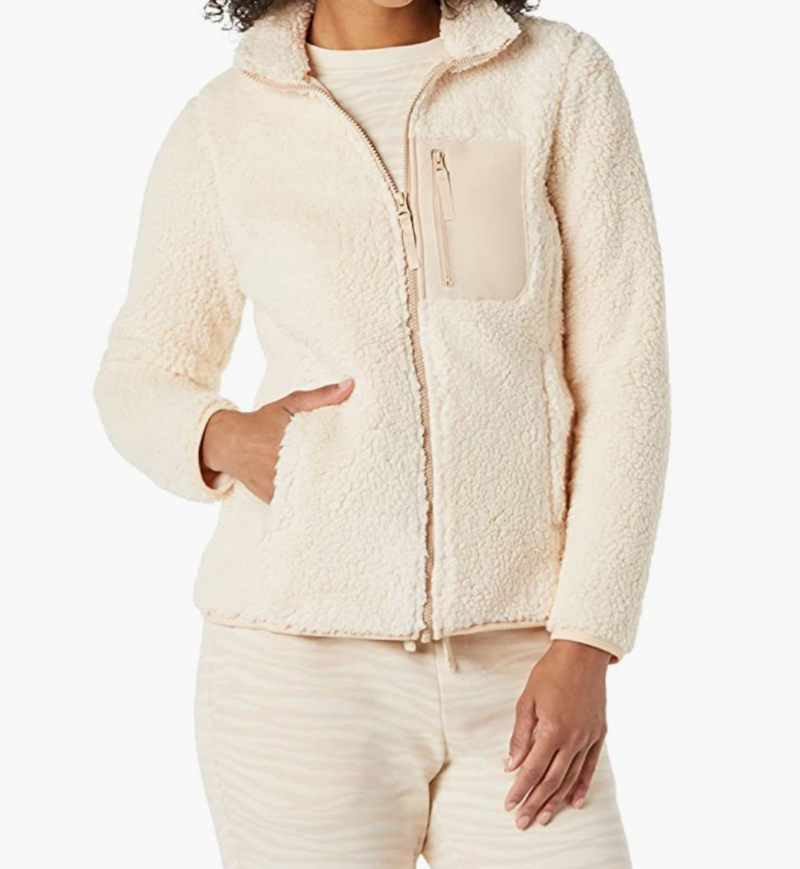 I have this fleece jacket in a small and I noticed it's on sale this weekend. Keeps me warm and cozy and one that I throw on quite often over workout wear to run errands or grocery shop.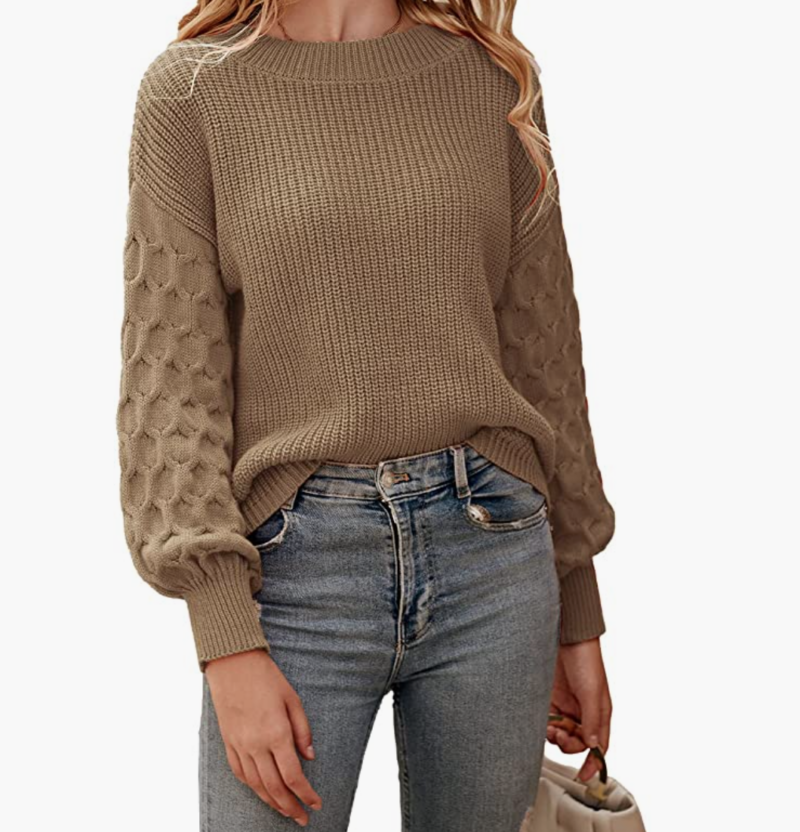 This is another great Amazon find. It comes in so many colors and it reminds me of Free People but without the pricetag.
VELVET LEGGINGS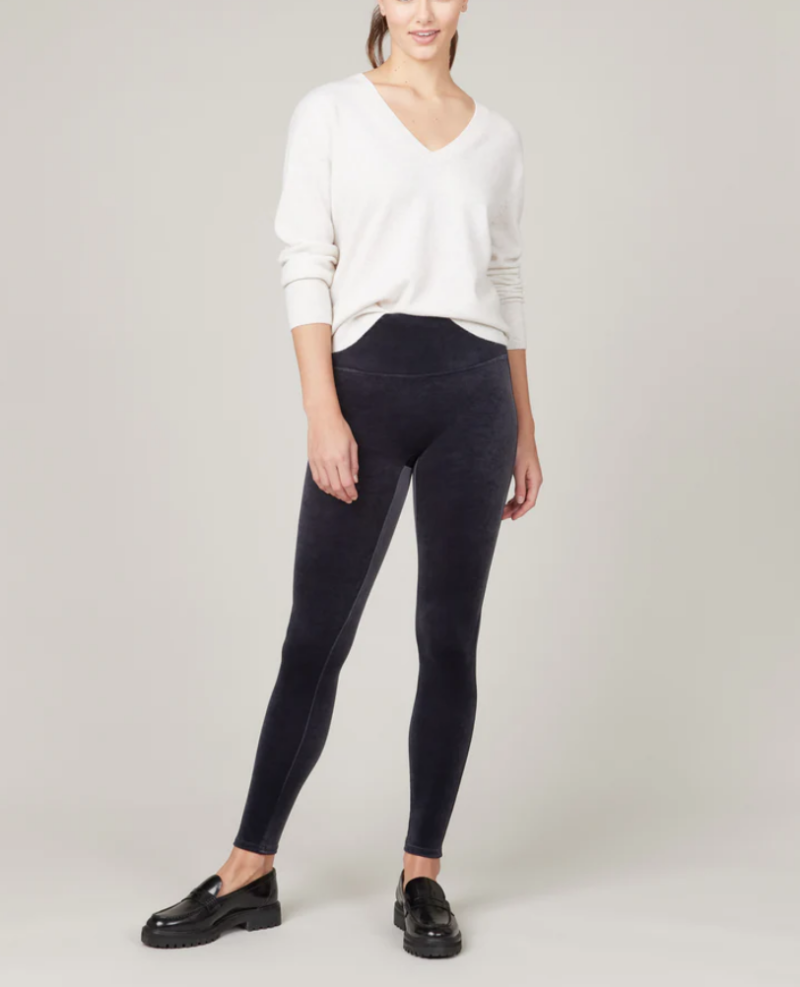 Been wearing Spanx leggings for years and the velvet ones are on sale. These are such a great closet staple for winter and especially during the holidays. They come in a few colors but a nice time to scoop these up of you have had your eye on them. The faux leather moto leggings will always be a favorite. I wear them all the time and have for years.
Pairing leggings with loafers is such a good look. These are a pretty pair.
NORDSTROM FINDS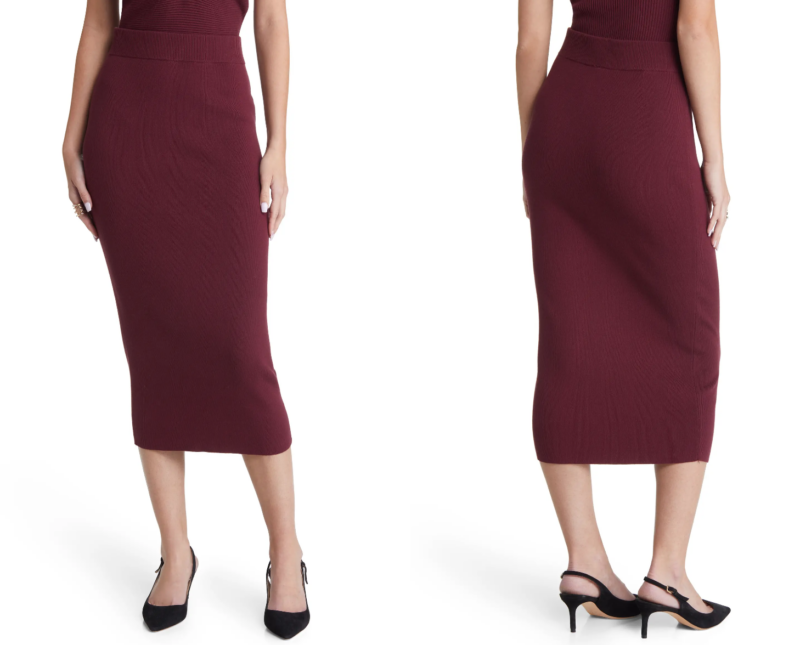 Stopped in to Nordstrom the other day and came home with this skirt. Love the color in person (even prettier) and the price $55. I bought this top to create a monochromatic look. It looks terrible on the website so I will snap a photo soon. I think it's a pretty outfit and different than anything I have.
SOCIAL THREADS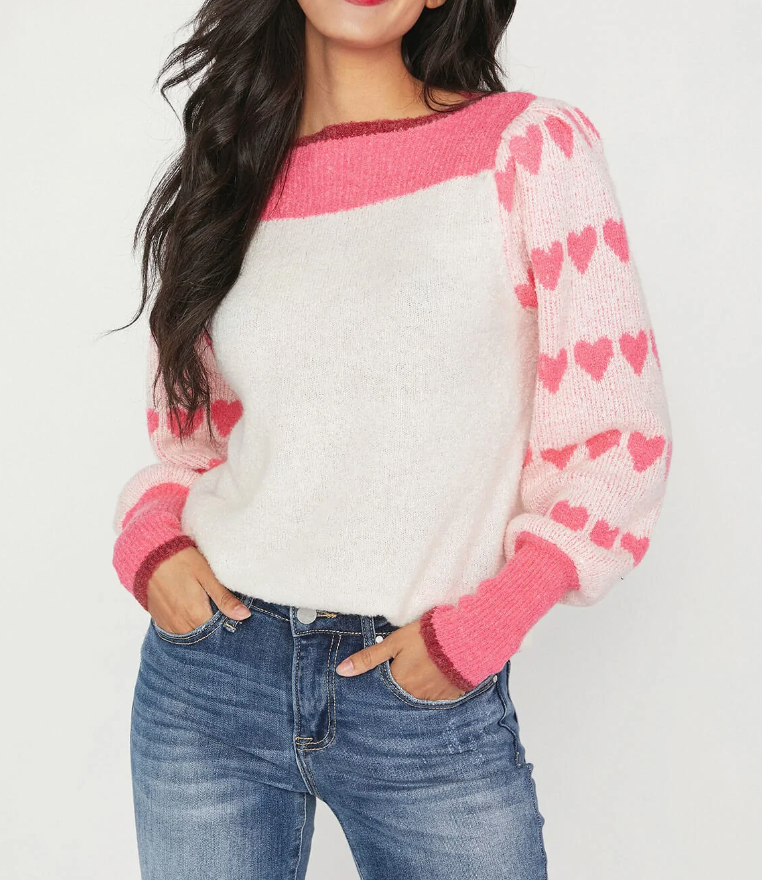 Thought this sweater was darn cute. Love the sleeves and color combination.
If you are starting to flirt with the idea of Spring break of Spring, this top is beautiful.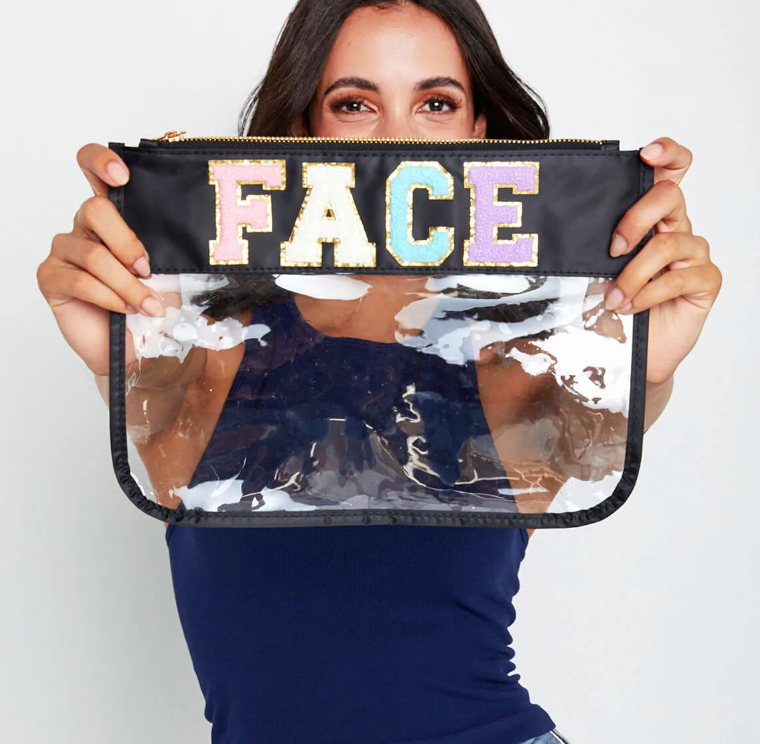 Found this and think it's a darling travel bag for my daughter.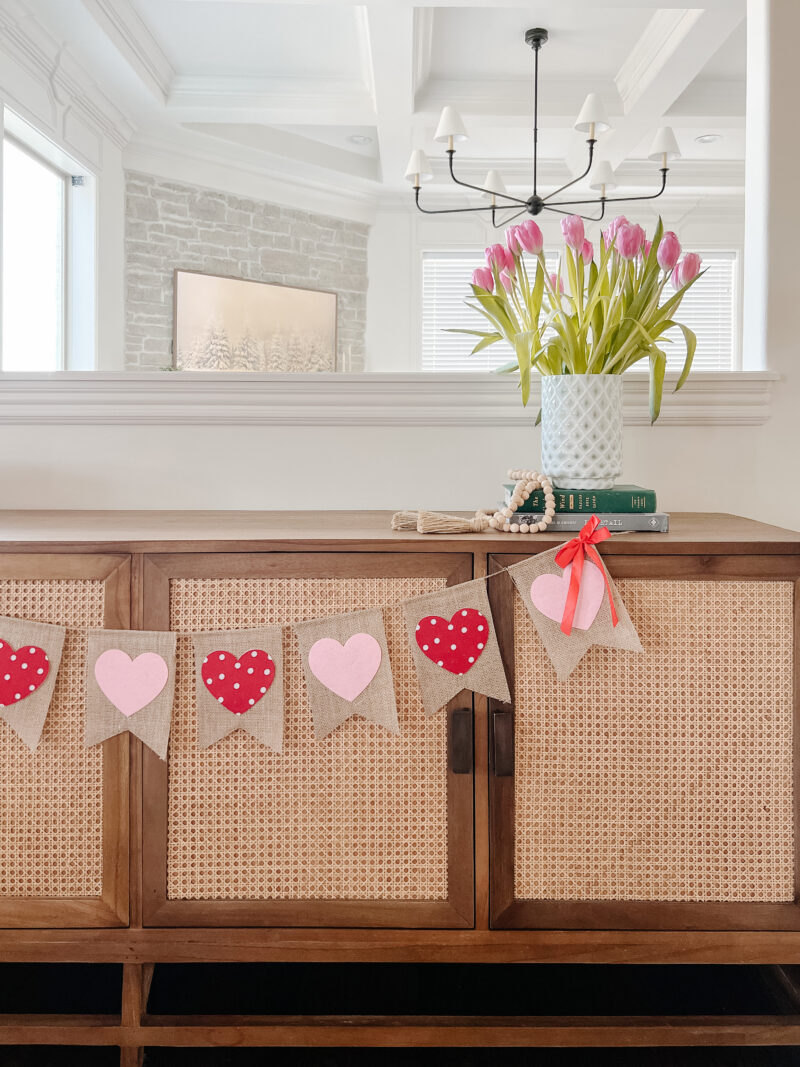 No matter how old my children get, the first thing they do is point out the holiday decor and say, "Oh, I like that, mom." It's made me realize they really do appreciate the little things. Banners are my number one go-to because they don't pose a storage problem. You can order this heart one here. I also ordered this package of balloons (it will last me for years) and will make a small balloon garland for the mantel. This balloon machine was the best $25 spent when it comes to creating really impactful celebrations around here. SO EASY!!!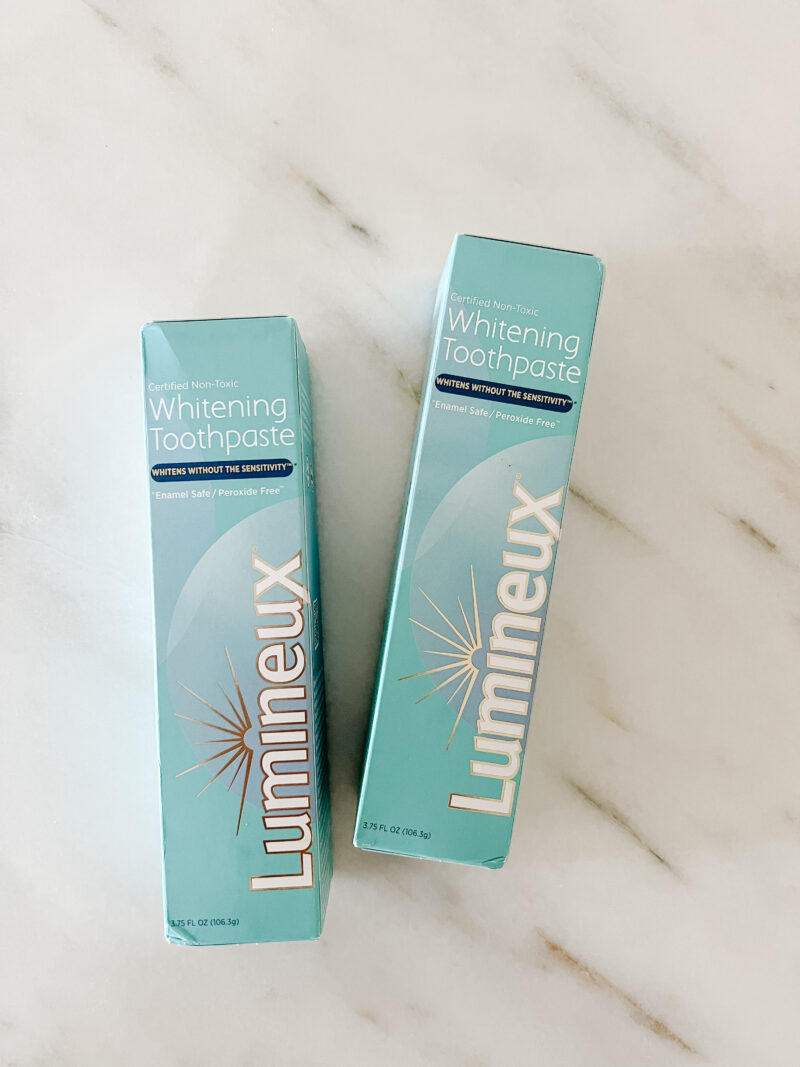 And a heads up about this toothpaste! Non toxic whitening. I already use the Lumineux strips (they are fantastic and don't make your teeth feel funny. . . 24K great reviews).
TRAVEL MUST HAVE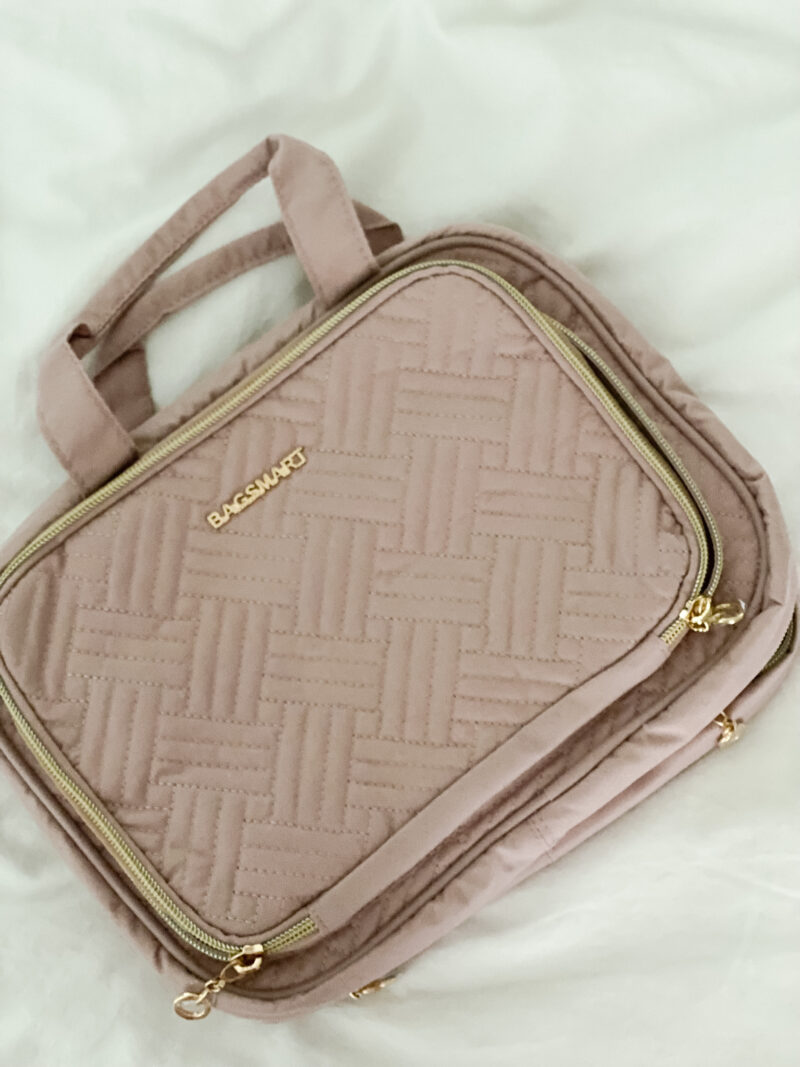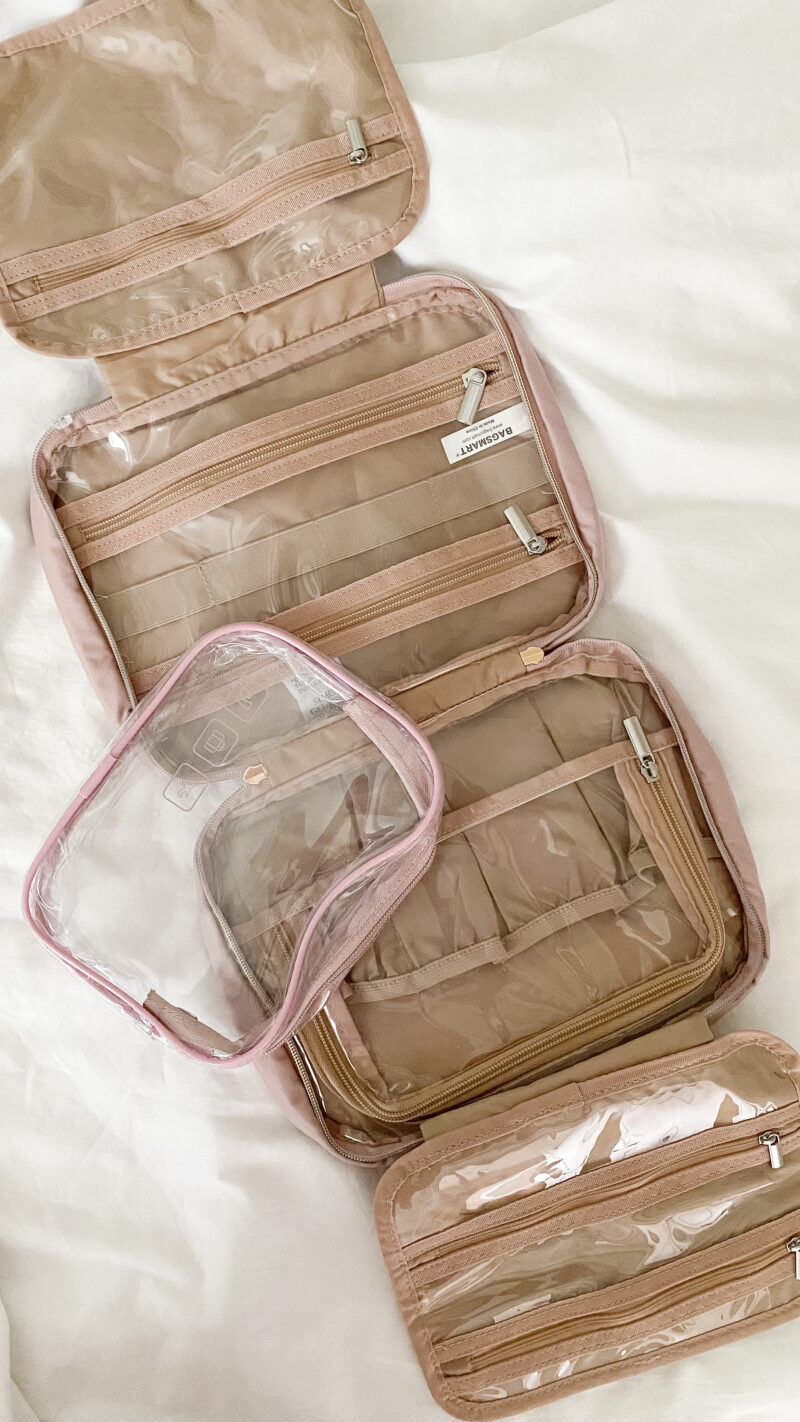 This is my favorite cosmetic bag when I travel ( I have the medium). It fits absolutely everything and makes traveling super easy. Highly recommend.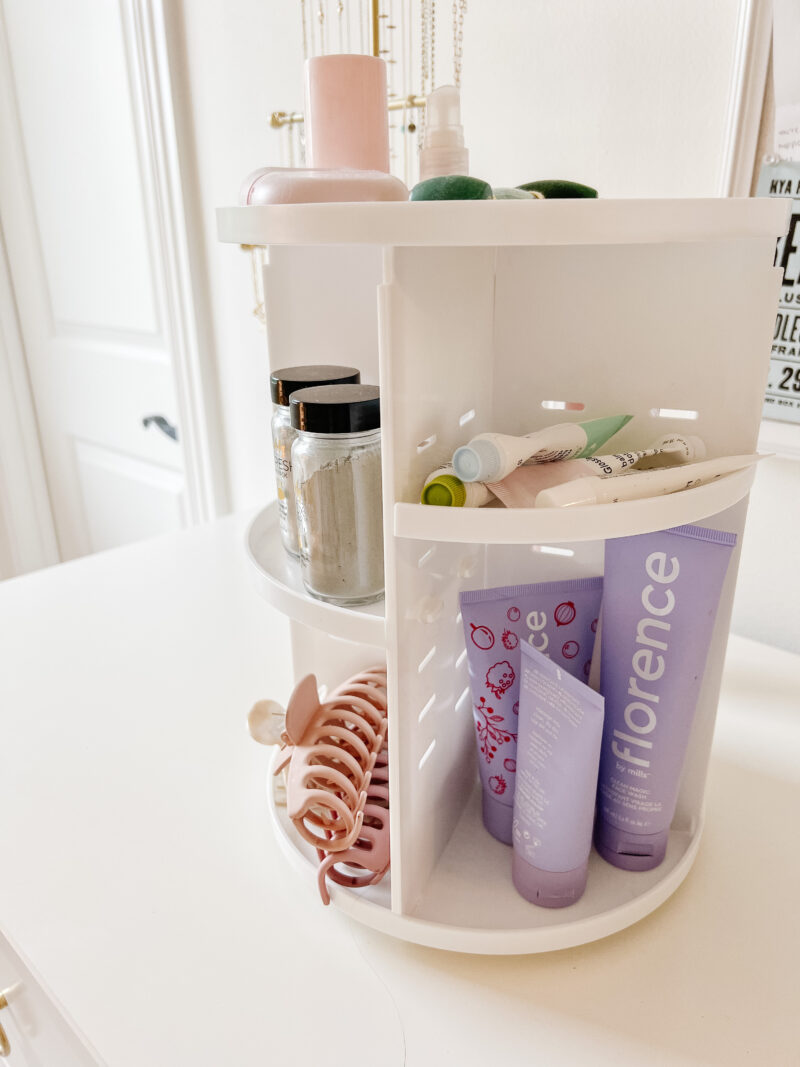 A few of you have been asking about this caddy. My daughter has been using it since before we moved. It sits on her bathroom counter (could go under the sink, too) and she loves it. Keeps her so organzied.
LIQUID COLLAGEN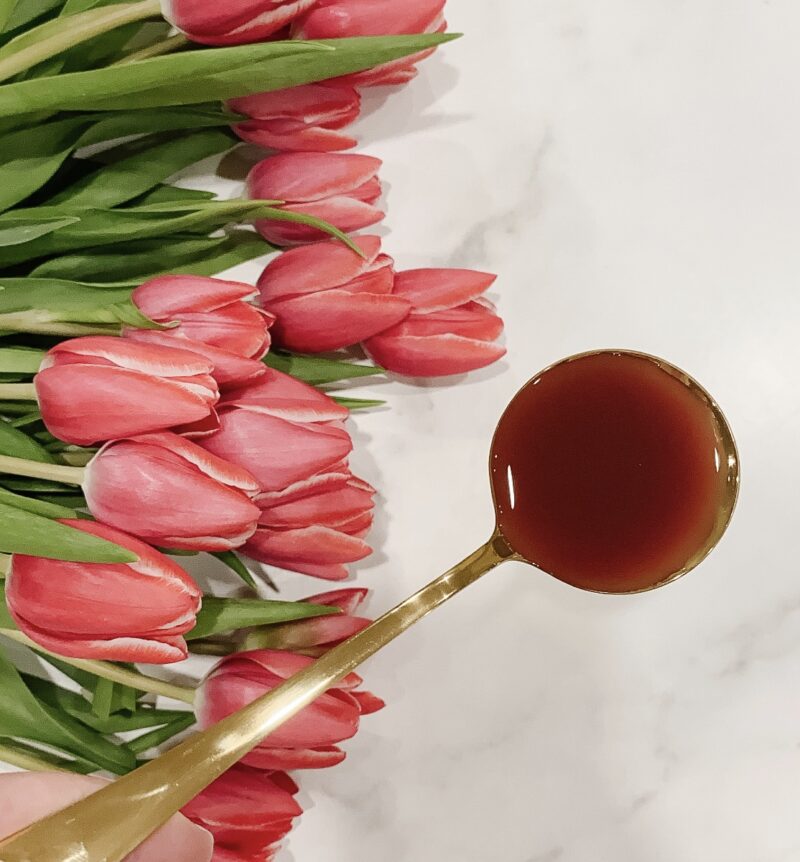 I often get asked if I am still taking my liquid collagen. Yes! Every day. So does my husband. It replenishes the collage we start to lose in our 20s that is so vital for hair, skin, nails and overall joint health. Right now if you purchase a bottle of Life + Trim (we take both daily) you will receive an Optipack for free (that is the $100 vitamin pack so it's an incredible deal).
Hope this has been helpful. Enjoy your weekend and I will see you back here on Monday morning.