Good morning. Hope you had a wonderful week and are ready for a fun filled weekend. Everything in our world is covered in ice right now. I have never seen anything like it. It literally looks like Elsa turned all of the trees to ice. It's quite beautiful . . .but chilly! I love a good coat but am definitely dreaming of a Spring wardrobe. So let's kick of Saturday Shopping with a bit of warm weather attire.
ANTHRO
This top! Oh my goodness. I love everything about this top and it reminds me of a blush colored one I had years ago. This is on my Spring wishlist for sure. Beautiful. It comes in three colors.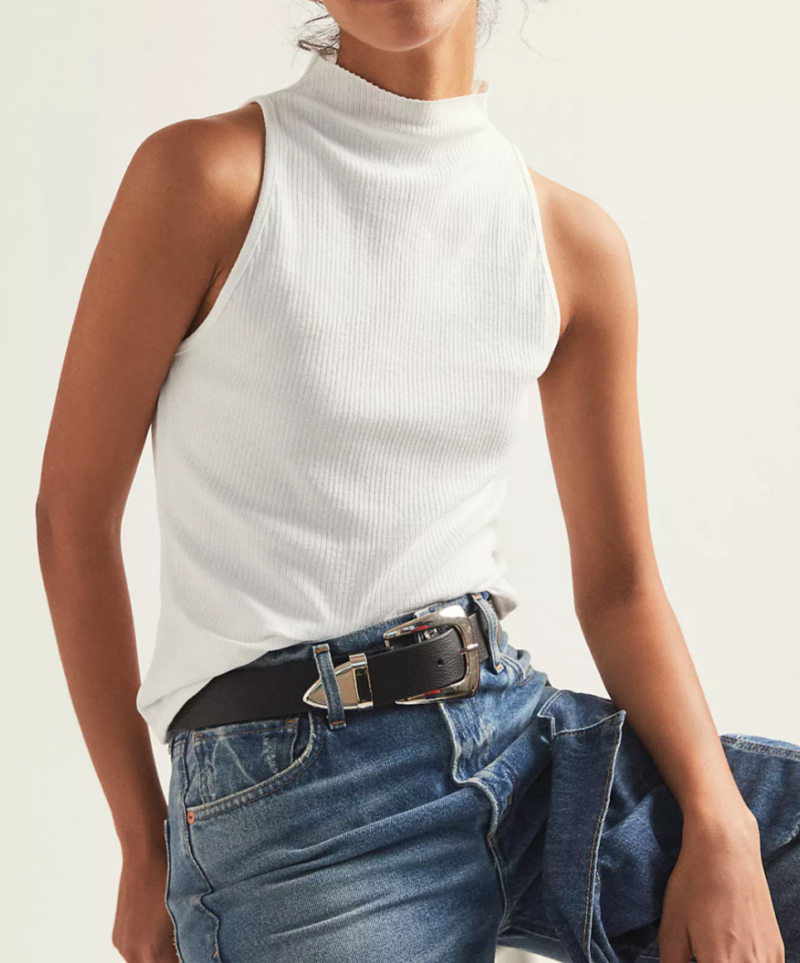 Another great top and this one comes in under $40. Such a pretty cut and looks great with denim.
WIDE LEGGED DENIM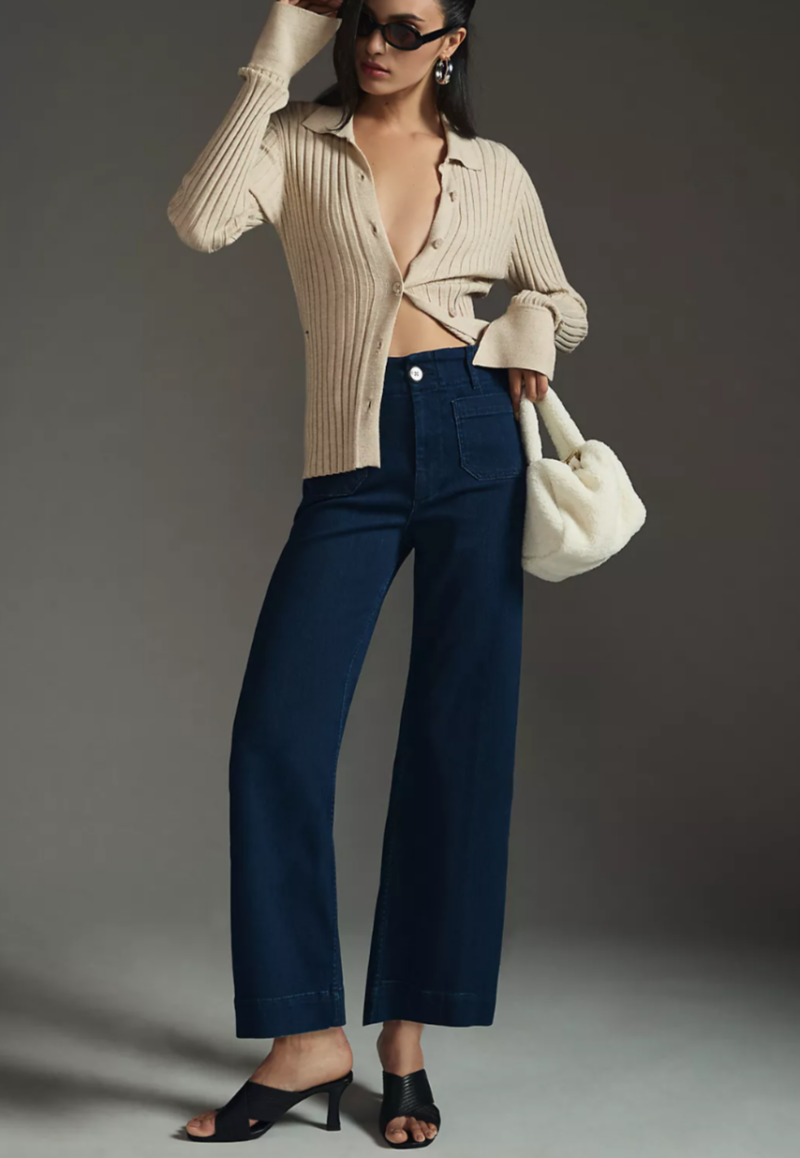 Thought these were really cute. Great cut and could be easily dressed up or down.
DENIM SHORTS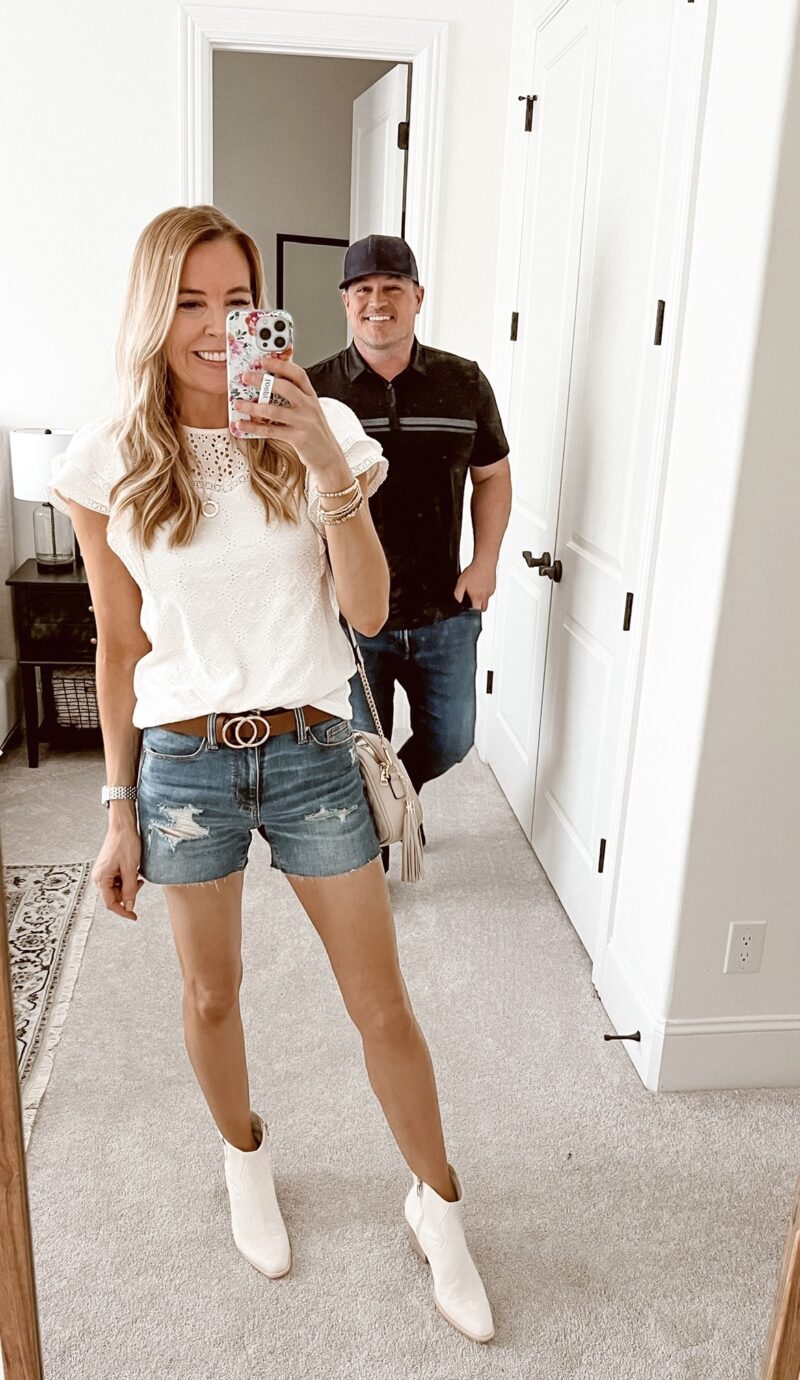 Speaking of denim, I bought these shorts (medium wash) last summer at Target and still love them. Don't mind my husband photo bombing. They really are a great pair of shorts and a nice length. The top is Loft and no longer sold but you can find the belt here as well as the handbag $22. My color is stone and I carry it all the time.
LOFT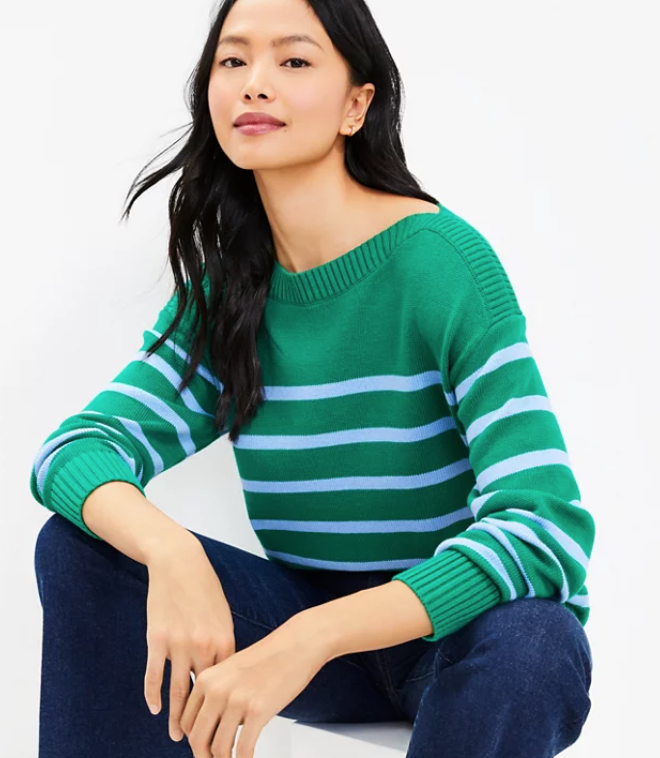 I have a crush on this color green right now (this Target top is on repeat) and this darling sweater is 40% off.
This darling top reminds me of something from Anthro. So darn cute with that collar and sleeve detail. Currently 40% off.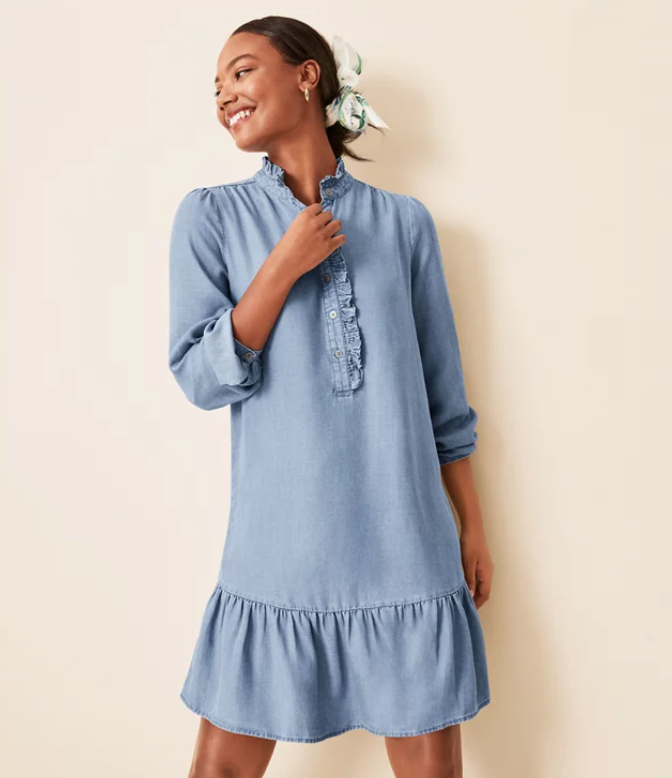 This chambray dress is so cute!!!! I think I may need to order this one.
DENIM UNDER $70
I don't have these but wow the reviews for these jeans are great and they are under $70. Such a cute look if you need a new pair of denim. The sneakers are amazing, too.
SPRING BREAK PLANNING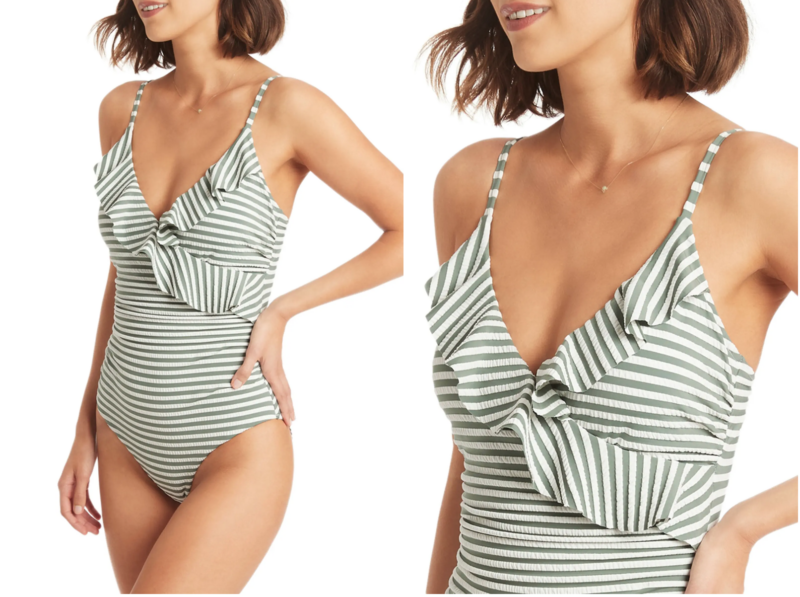 Thought this suit was a really pretty suit if you are looking. And would be adorable with white flowy pants. This flowy skirt is also great.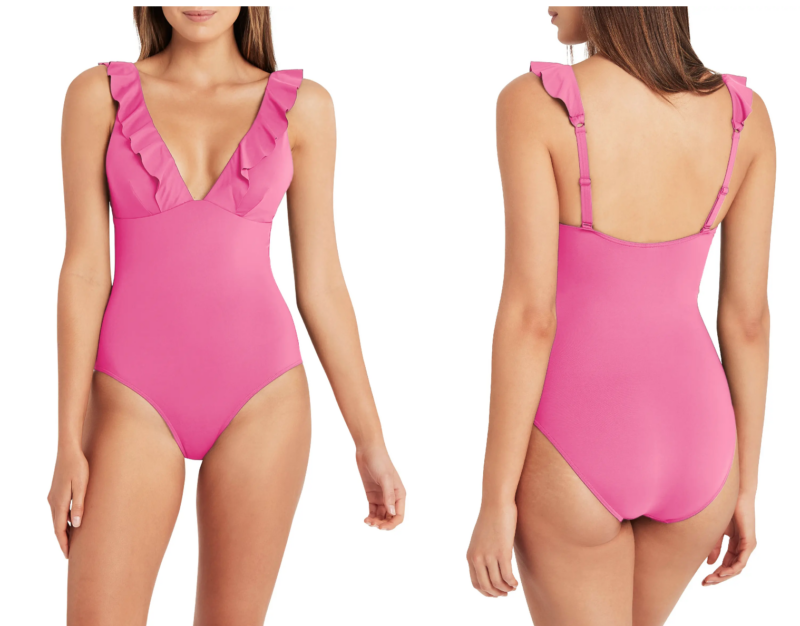 This is also a pretty swimsuit. There is a more affordable version down below.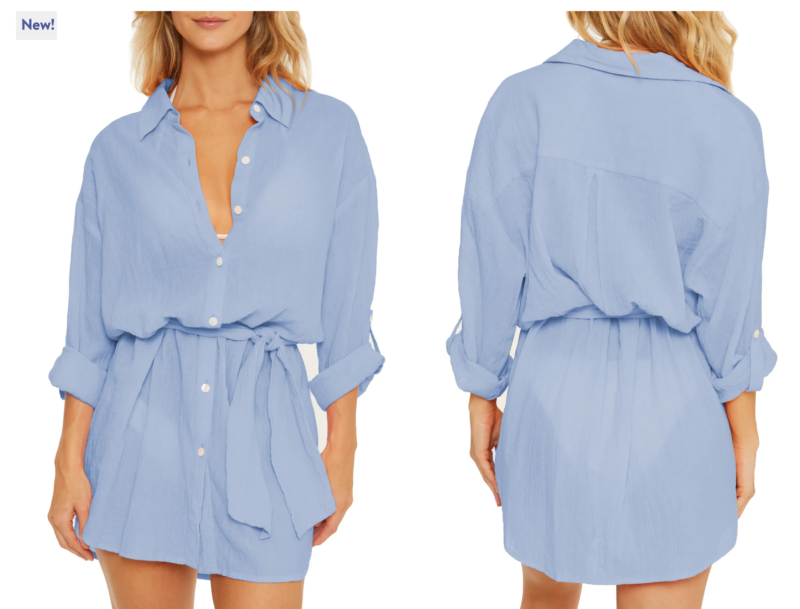 Such a cute coverup. Love the classic look and style.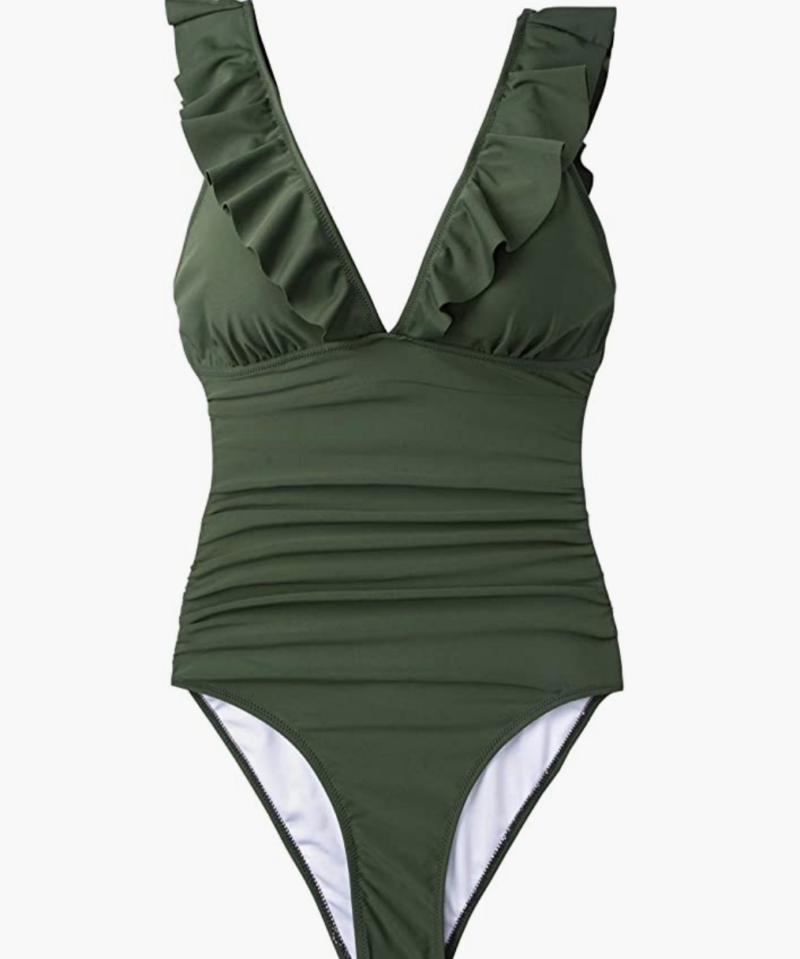 This suit is darling. I have one and love it. And you can save quite a bit of money as it's $32 on Amazon. It looks so similar to the higher end versions.
When I wear my one piece suits, this is my go-to cover up. I bought it last season and love it. I have this color which is really pretty with a black one piece. But the white is great because it goes with anything. You can beat the $15 price.
This hat is currently on sale and the one I have. You can pack it and it has an SPF of 50. Perfect for sunny vacation spots.
RANDOM AMAZON BUY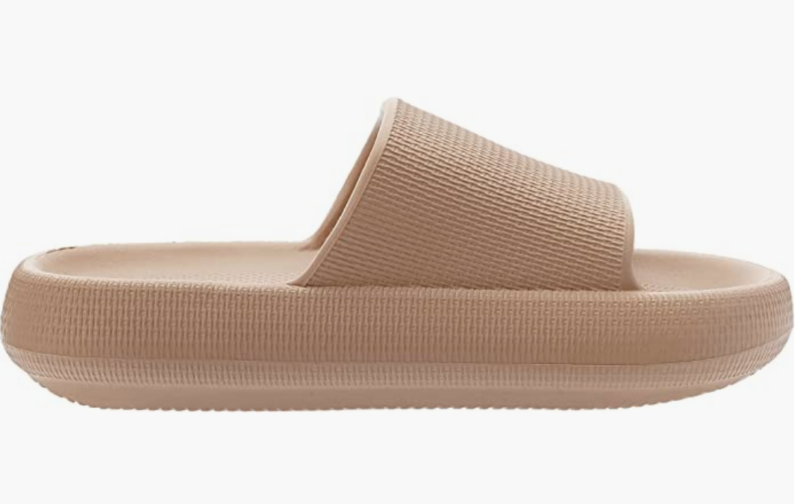 Have you seen the reviews on these? Incredible. I had to know what the fuss was. I bought a pair and I now take them when I travel because I don't like to be barefoot or wear socks in hotel rooms. They are beyond lightweight and you feel like you are walking on clouds. These are great if you are not supposed to be barefoot in your house, too (I am not supposed to walk barefoot on my hardwood floors because of my high arches).
VUORI FAVORITES
Most of my workout clothes are from Amazon but a handful are from Vuori. They are a splurge but I LOVE every single piece I own. Most have been gifts and I am so thankful. I have been doing pilates almost daily and wanted to share the three things I wear most often.
My dear friend Steph gifted me this tank for my birthday and I LOVE it. I wear it all the time. . . not just for workouts. It's so cute with denim shorts, too. A great, flattering tank. It washes and dries very well. Highly recommend and so happy Steph introduced me to it.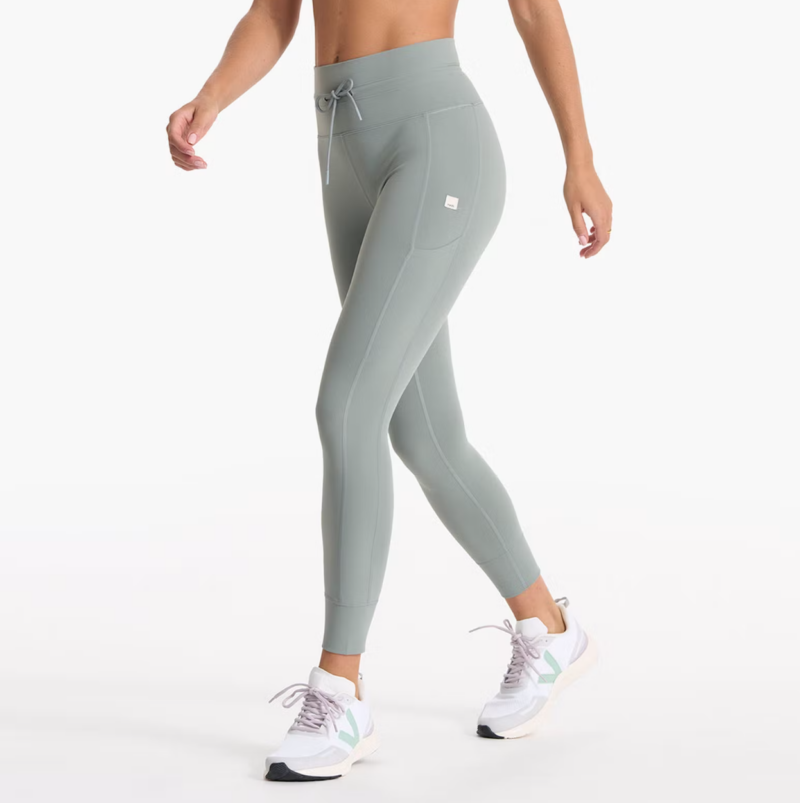 My all time favorite leggings (so soft and stay in place) now have a pocket. I really do miss when there isn't one because I often want to have my phone it when I go on walks or hikes. These feel like a dream on and I love the fit. But I also have these from Amazon ($25) and love them, too. Both make up most of my activewear wardrobe.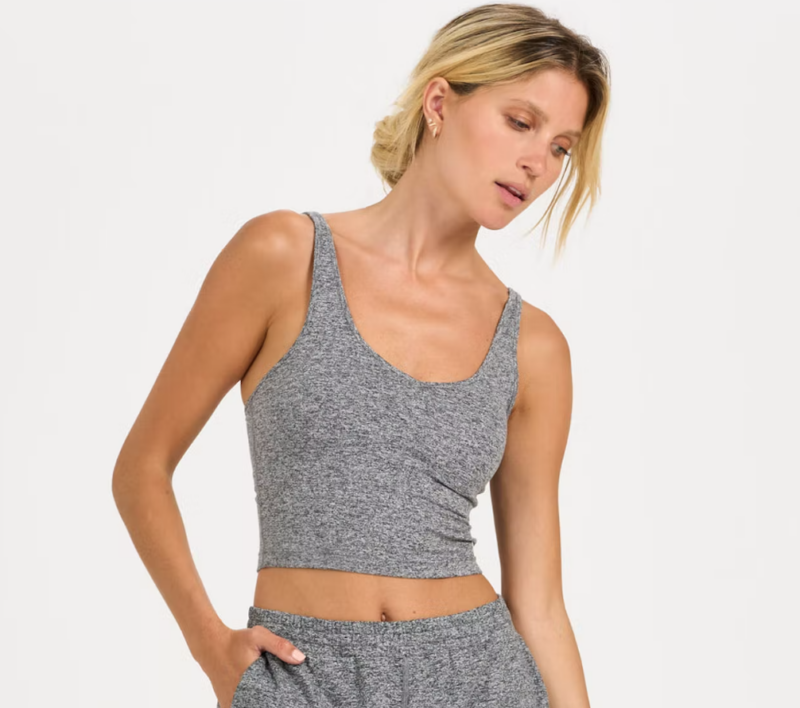 Lastly, this sports bra is my go-to. I really like the longer length and love the flattering cut. This is a great one, girls. I have had mine forever and it's held up beautifully. This $20 Amazon tank has fantastic reviews.
LULULEMON DUPE
This sherpa belt bag looks exactly like the one I have from Luluemon and it's under $30. This is the way to go! Love this bag. In fact, I've worn it all week. This Amazon one sells out quickly but they tend to restock quite often.
TARGET FINDS
Target is killing it lately. All such beautiful pieces. Click on any of the finds above for details.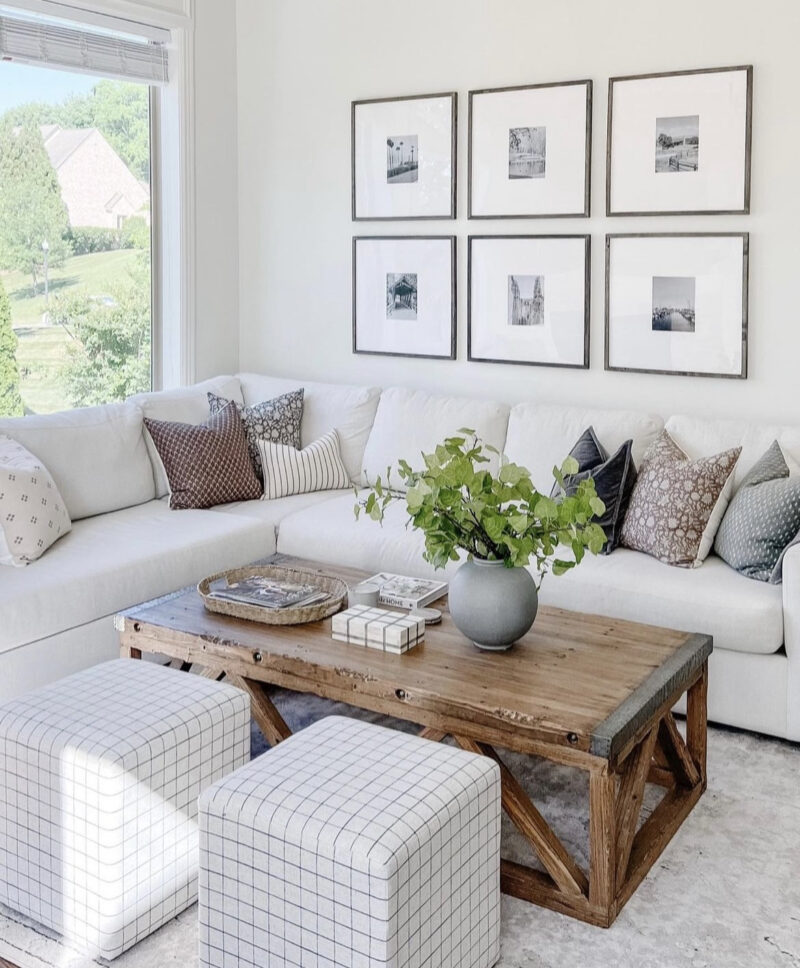 We used the ottomans from above in our family room and they have been wonderful. We scoot them over to our arm chairs if we need to put our feed up and they act as extra seating when we have friends over. Highly recommend these (they come in so many prints). Our gallery wall frames are from Pottery Barn.
*Most of our pillows are from Danielle Oakey
NIGHTSTAND SALE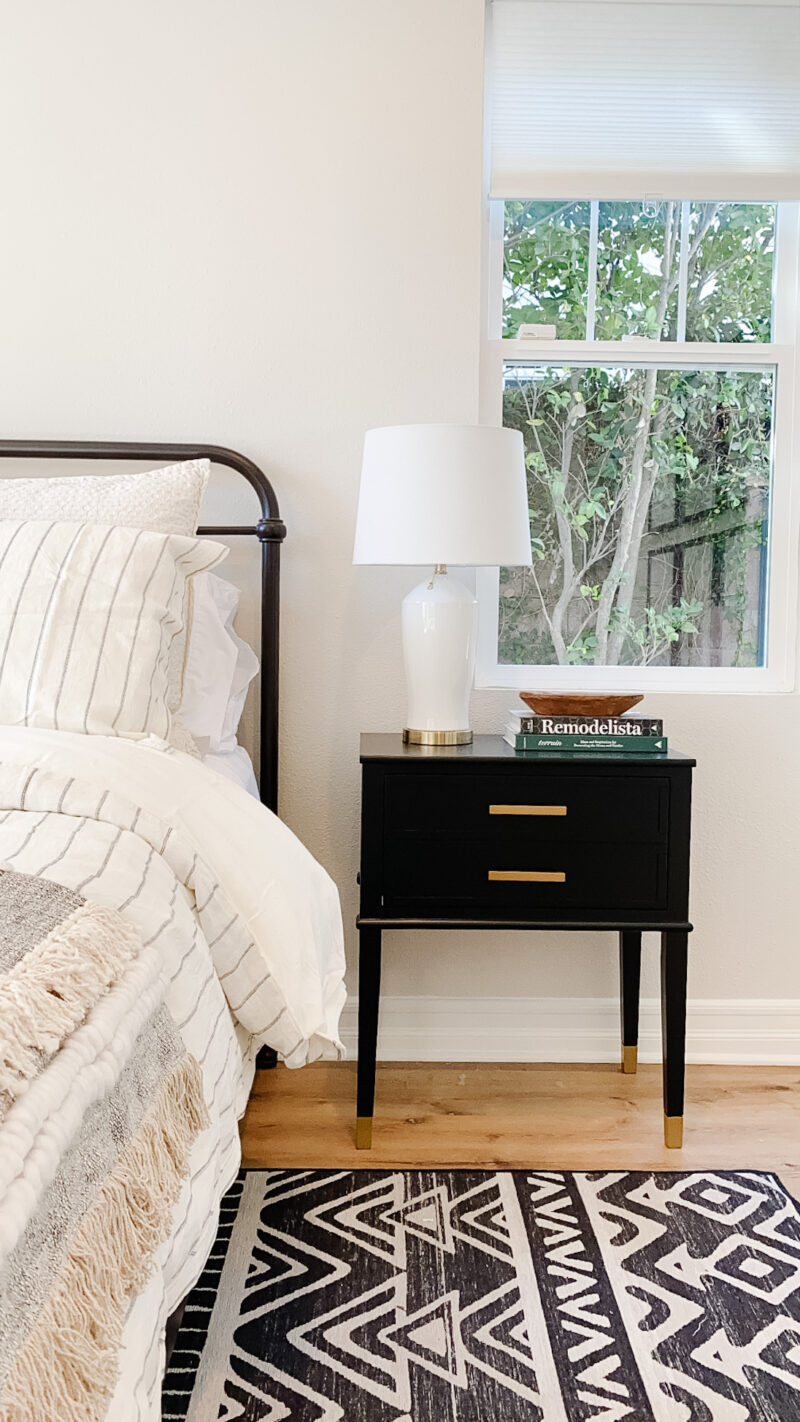 This nightstand is the best. I love the gold detailing and right now it is 50% off. That is a screaming deal. A friend of mine just bought two white ones for her bedroom and they look amazing. The striped duvet is on sale and the gorgeous throw at the end of the bed is an Amazon find. It is a hidden gem that very few people know about. It adds so much texture and interest.
It also comes in this vanity version which is so beautiful. This is a good piece, my friends.
5 GREAT AMAZON PURCHASES
I alway love knowing that when people recommend things, they are still using them. Thought it would be fun to share 5 things each week which we still love and appreciate. All five of these are in use daily in our home.
OUR KITCHEN RUNNER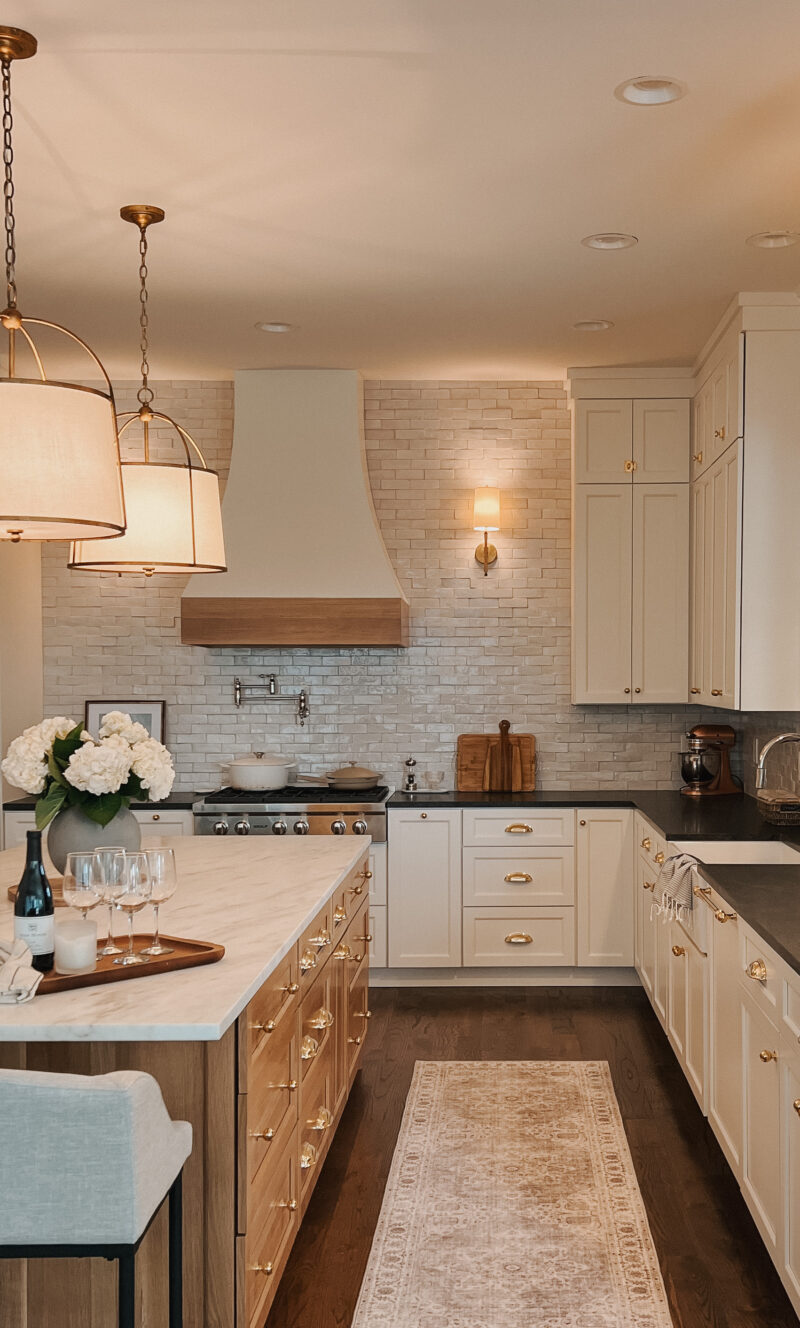 This runner was a fantastic purchase as well. It spot cleans beautifully and is such a nice warm, neutral rug. Highly recommend. The rug tape I use keeps it in place and doesn't hurt the floors. Any residue left behind comes off with a warm, damp towel.
Wishing you and your family a wonderful weekend together. See you back here on Monday.