Good morning. How was your week? Ours wrapped up with a very intense wind storm that lasted for hours. I know so many states have been seeing severe weather, including California, so hoping all of your loved ones are safe and sound. We are in the middle of a fun hockey tournament, plus we have friends in town so it's shaping up to be a good weekend. I've rounded up some really pretty finds in this week's Saturday Shopping. Grab a cup of coffee or tea and let's get to it.
PRETTY IN PINK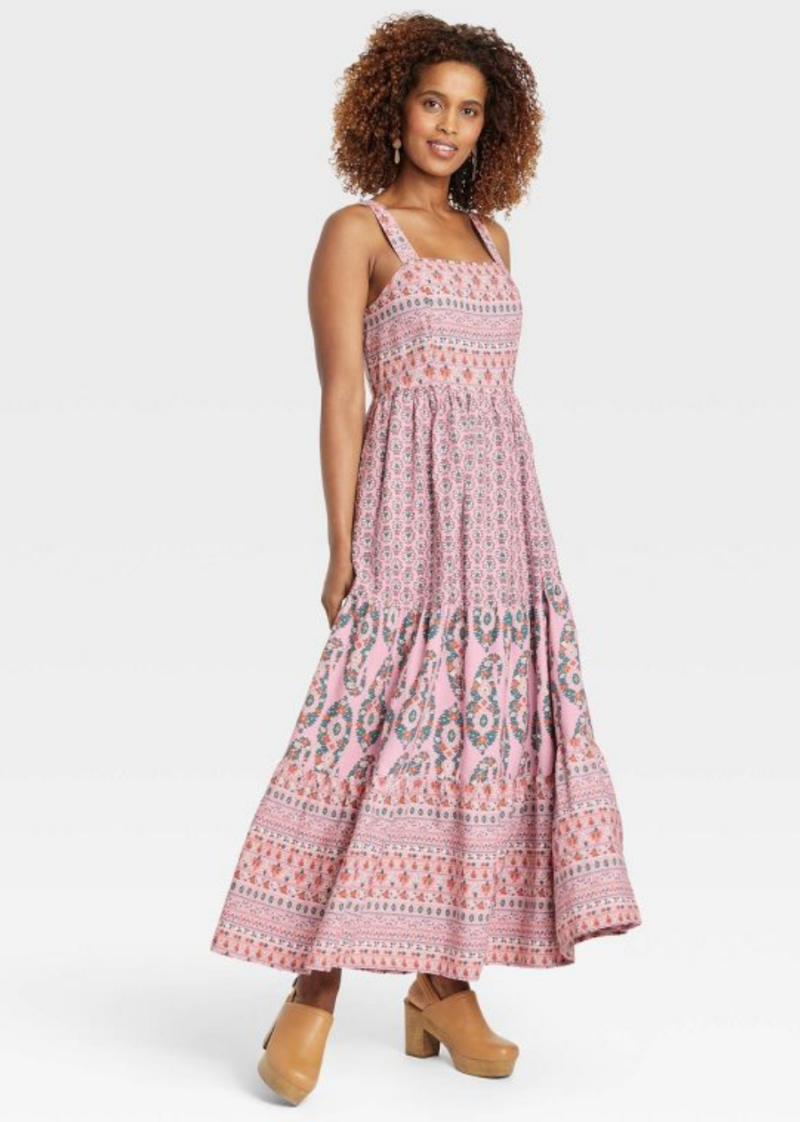 What a darling dress. I love this pink color and the cut. This is ideal for Summer and it's $35.
This is a Target dress I highly recommend. I bought a size small in both the pink and the green and can't wait to wear them.
GO-TO STYLE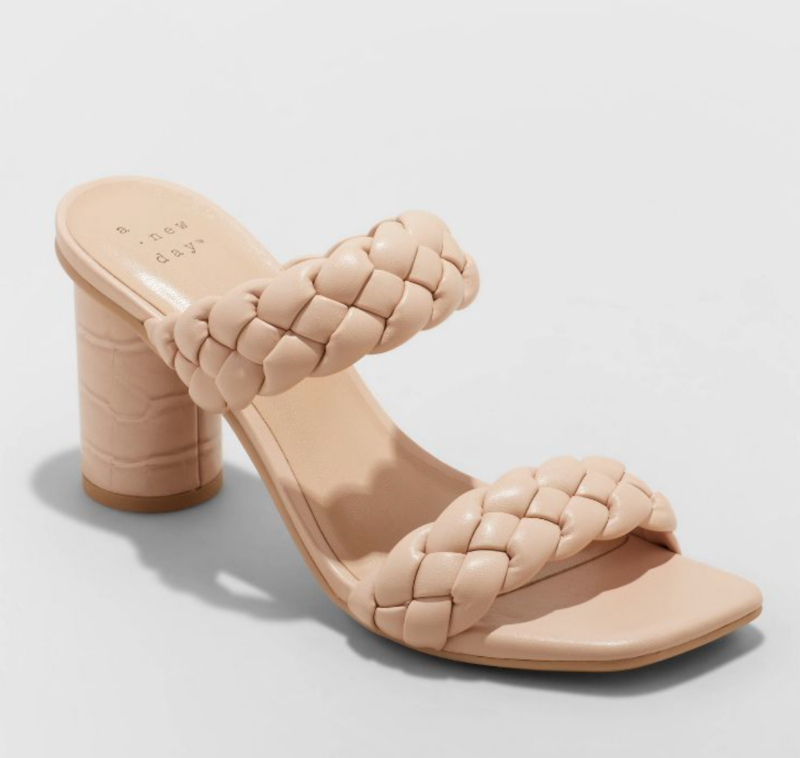 Ladies, these are the perfect summer sandal. I have the Nordstrom version and wore them all summer. These are $35 with fantastic reviews so I say, go for it.
MY FAVORITE PANTS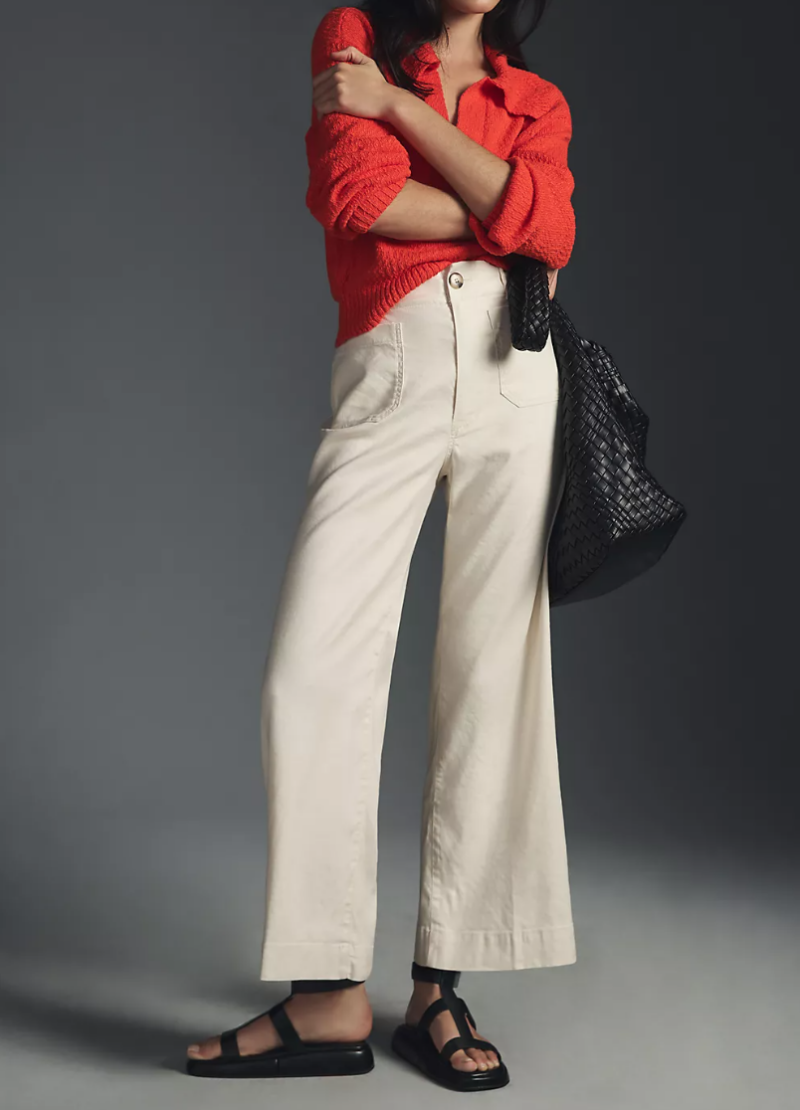 If you are looking for a comfortable wide leg pant, look no further. I adore these. I have them in cotton and linen (both black) but really want this lighter color. These are awesome.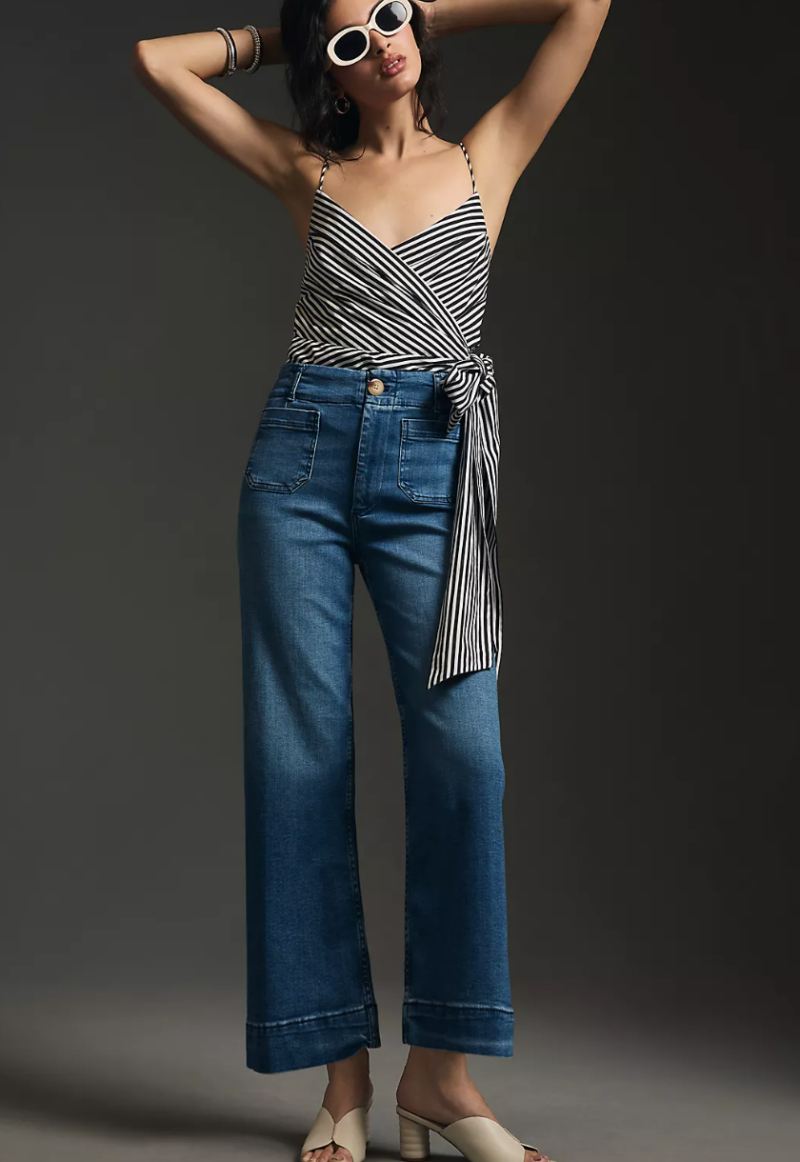 They also come in this denim. I am waiting for my size to be restocked. These are so good.
BEAUTIFUL DRESS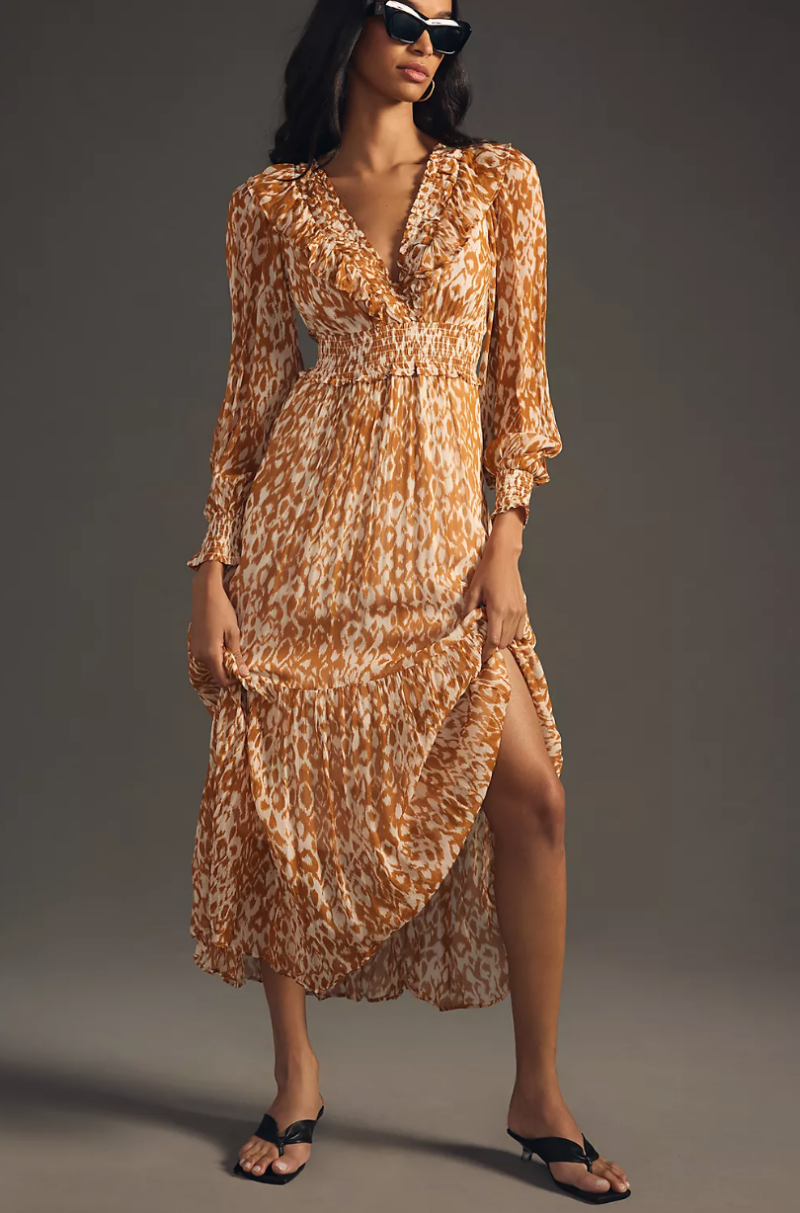 If you have a special event coming up, I think this dress is beautiful. Not a fan of the shoes with it. Maybe something more neural.
FREE PEOPLE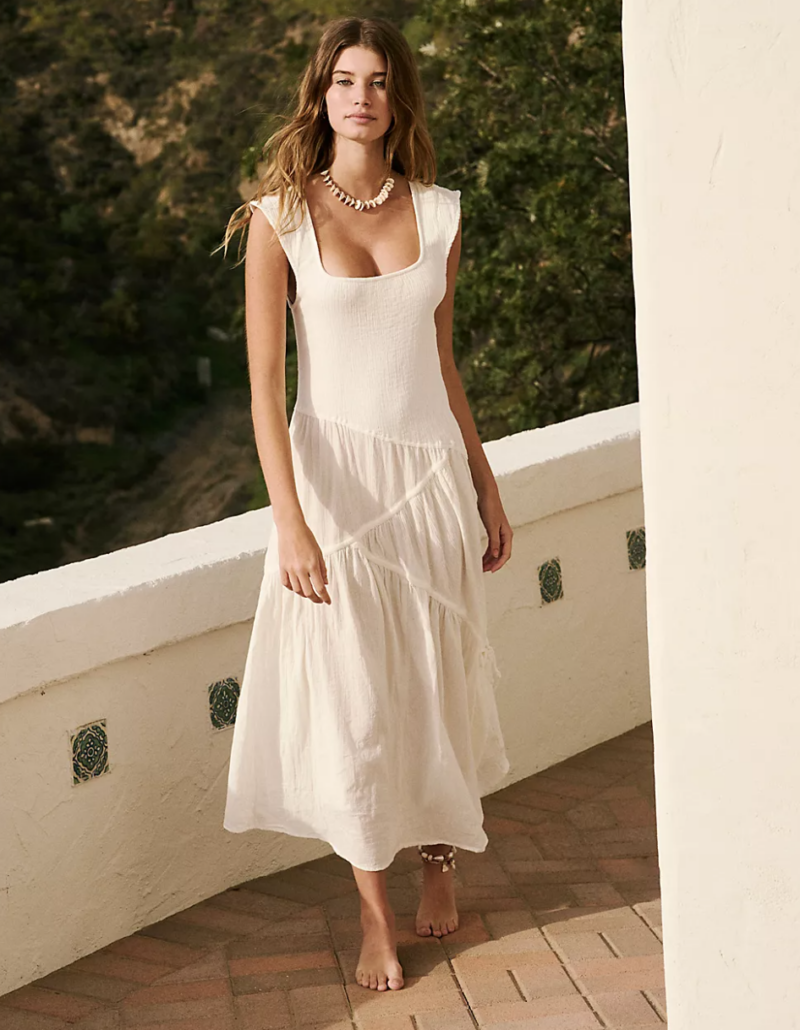 This dress is definitely on my Summer wishlist. Love everything about this.
DARLING SNEAKERS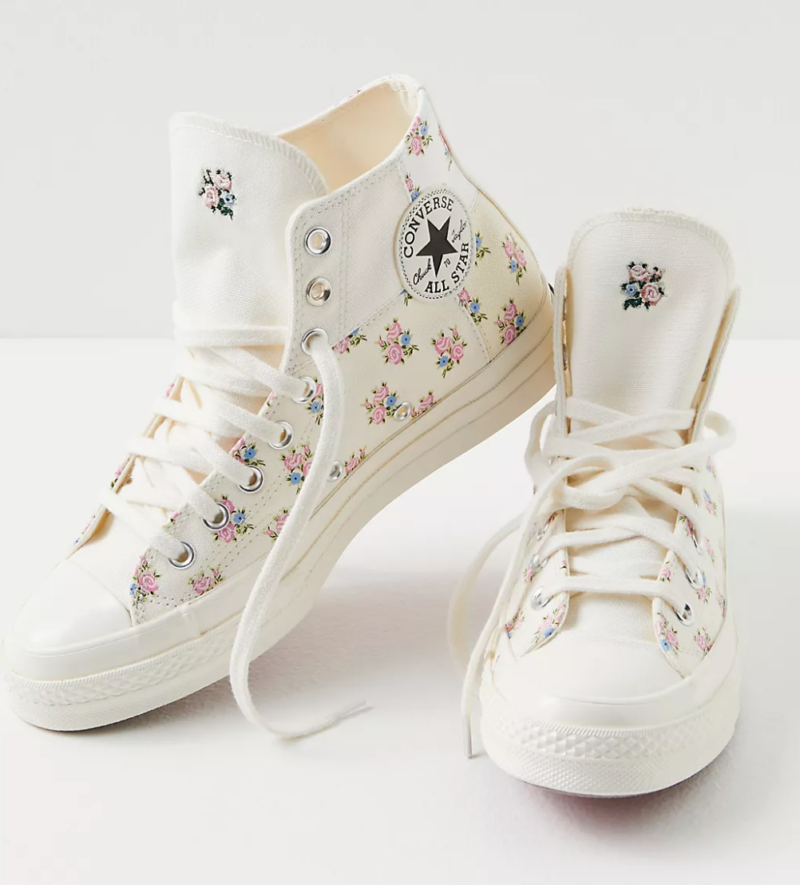 Secretly hoping my daughter puts these sneakers on her birthday wishlist. I think they are the cutest Converse ever.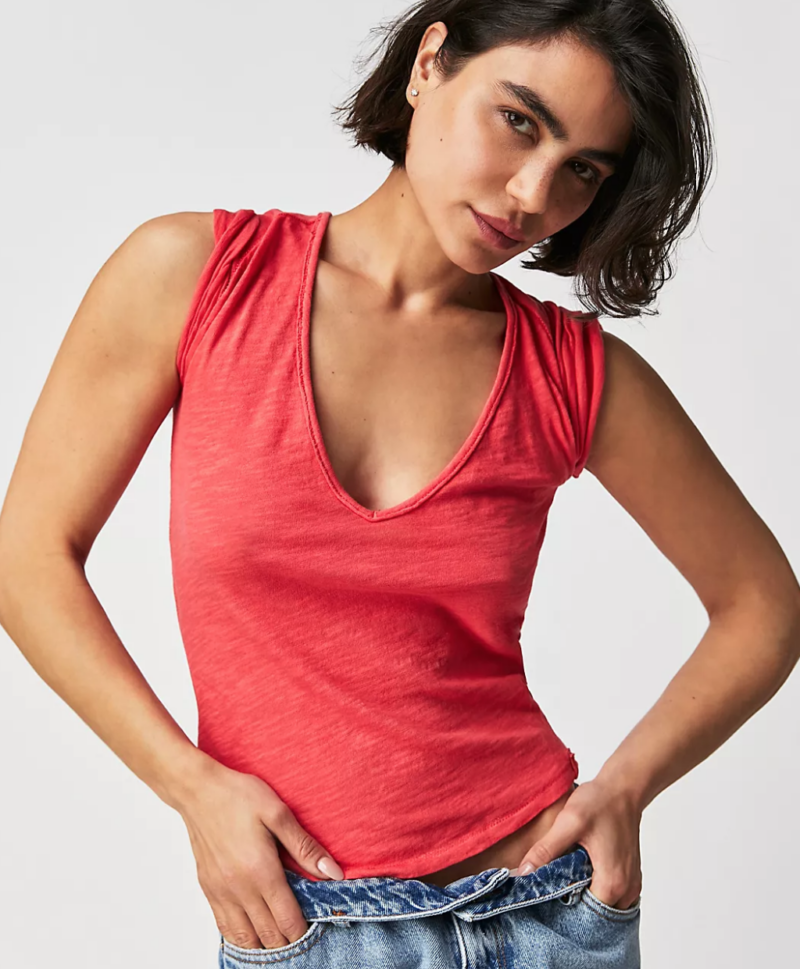 She really loves this top and so do I. It actually has cap sleeves but the model has them tucked under which is also cute.
WALMART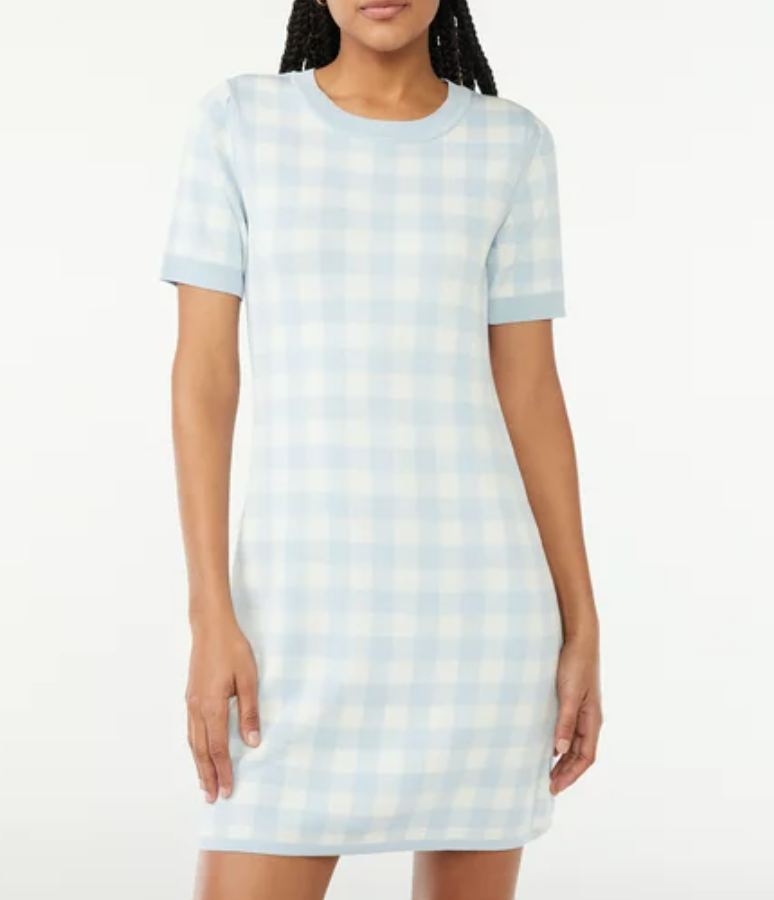 This gingham caught my eye. I think it would be darling for Easter. Would look so pretty with a white blazer, too. It's $28 and comes in two other colors.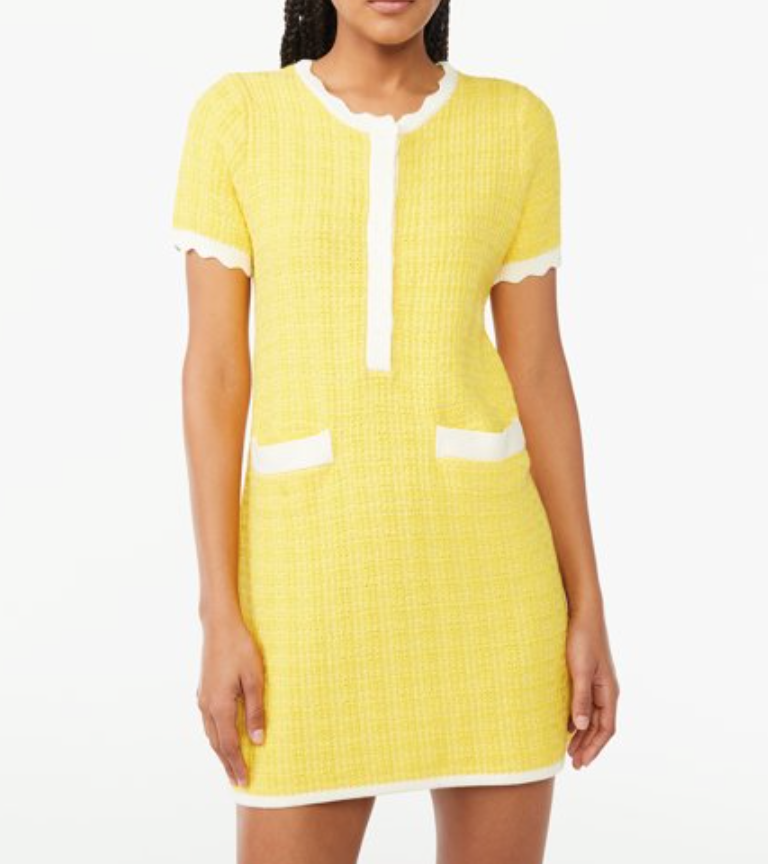 This $34 dress is beautiful. I love the classic look of the two-tone. It comes in a few more colors.
Run, don't walk. This striped dress is $7!!! I have the darker one and live it.
DEINIM CUT OFFS
If you are looking for a pair of jean cut offs, these are super cute and a great price. Going up a size is always nice so they are not too short or too tight.
LOU & GREY SALE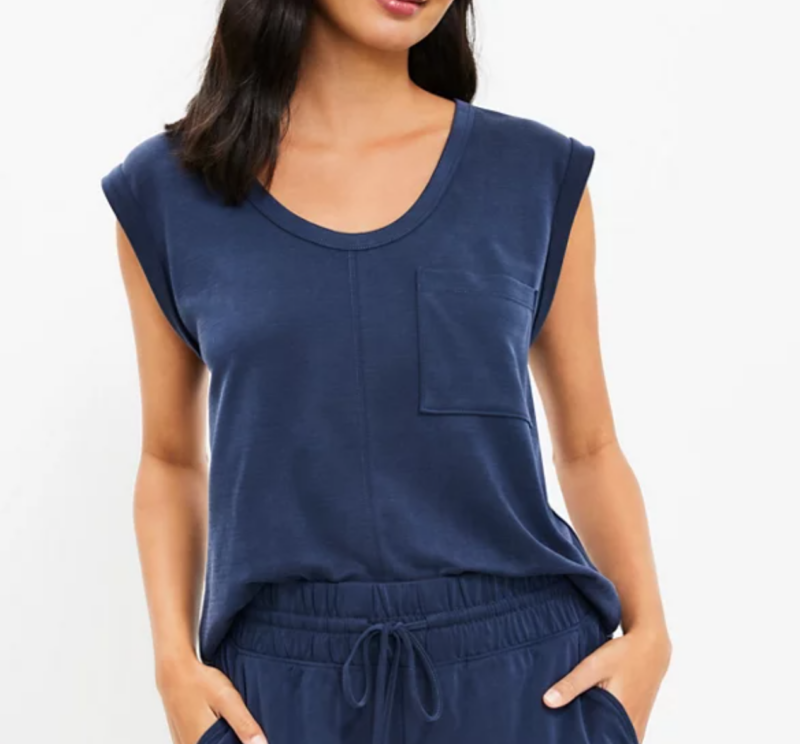 Lou & Grey is always my favorite at Loft because it's so incredibly soft. They are having some huge sales right now. This darling top is 50% off.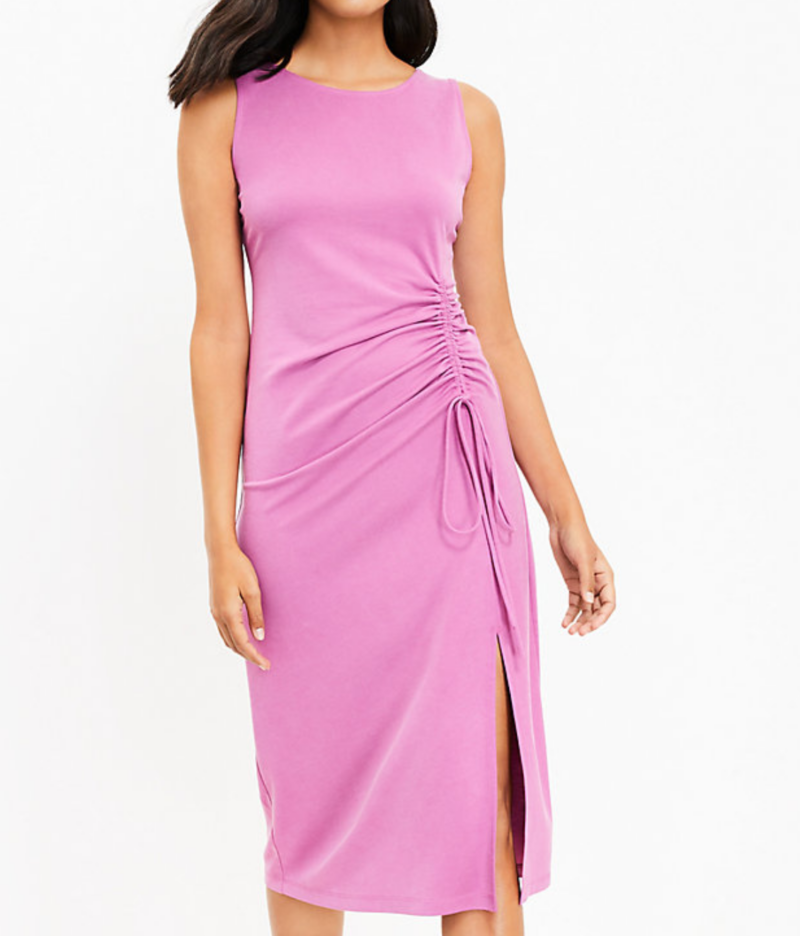 This cute dress also comes in navy. What a great cut on this. It would be pretty dressed up or super casual with sneakers. This is 50% off today.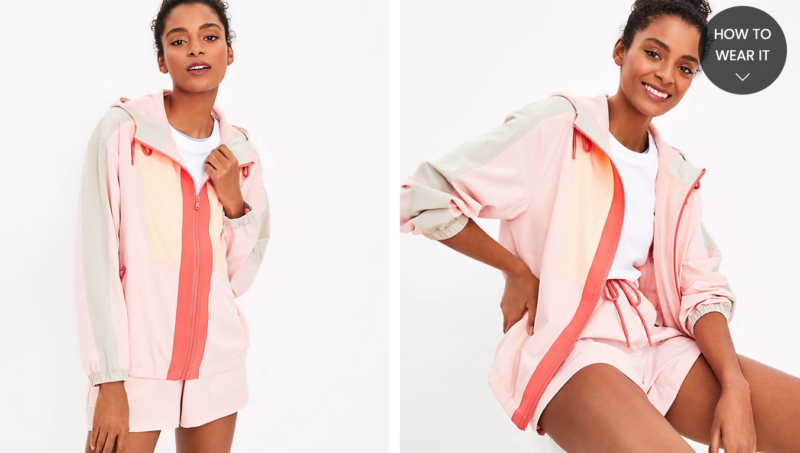 There is something about this wind breaker that just makes me happy. These colors are like sherbet. It's 50% off today.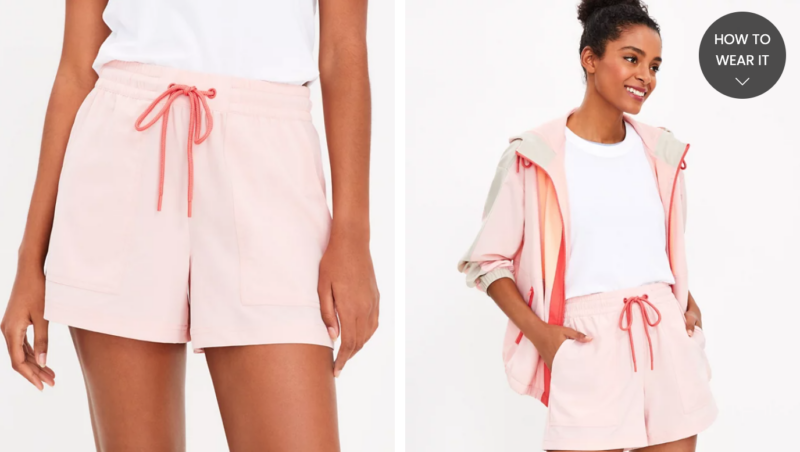 These shorts (50% off) make it a great set.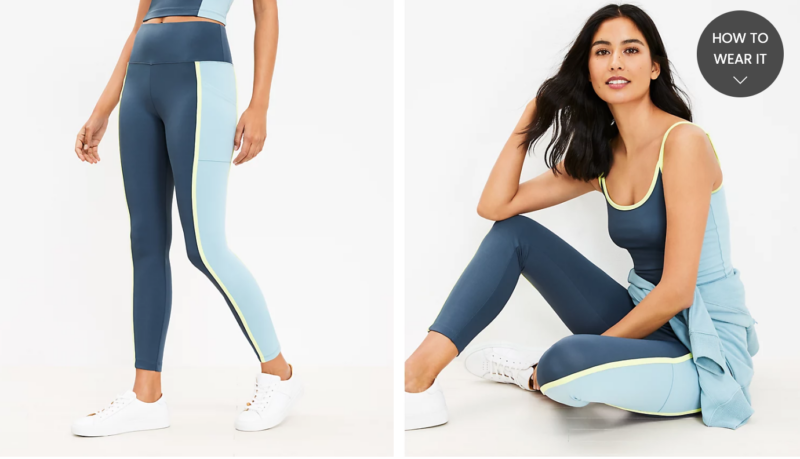 With 50% off the workout clothes become the price of Amazon. But you are getting the super soft Lou & Grey material. These stripes are so good.
LOFT 50% OFF (CODE YAY)
Everything is 50% off with the code YAY so be sure to take a look. There are so many great new arrivals for Spring.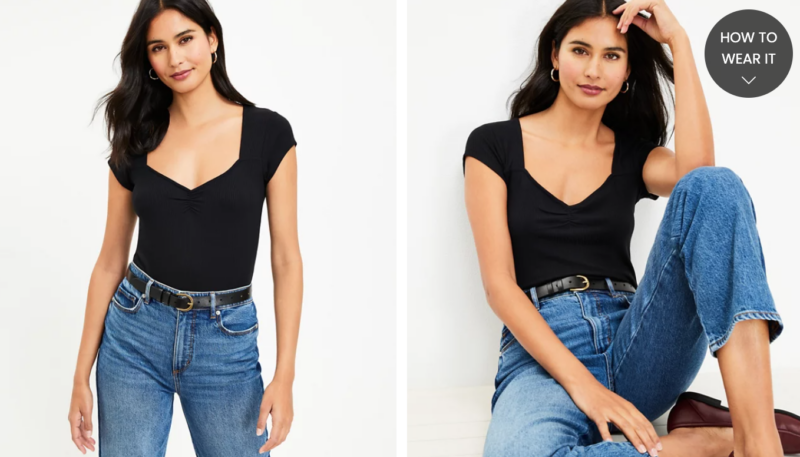 This pretty top is now $20. Love the cut and it also comes in white.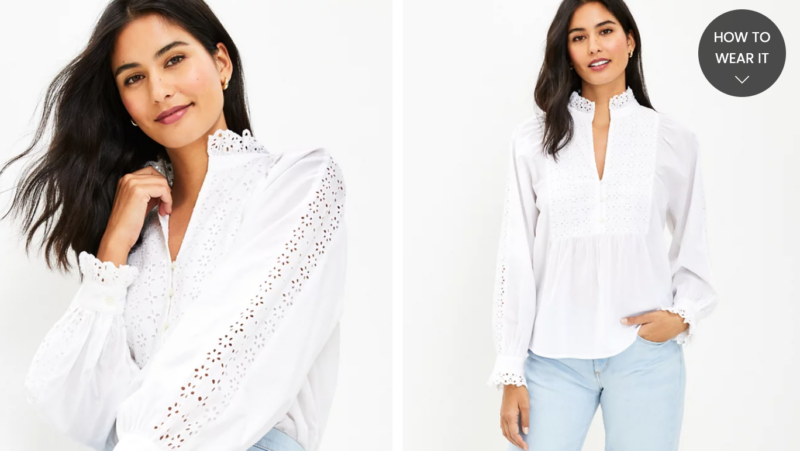 I've never seen a white eyelet top I don't love. And with 50% off this is a winner. Picturing this with shorts for summer and I think I need it.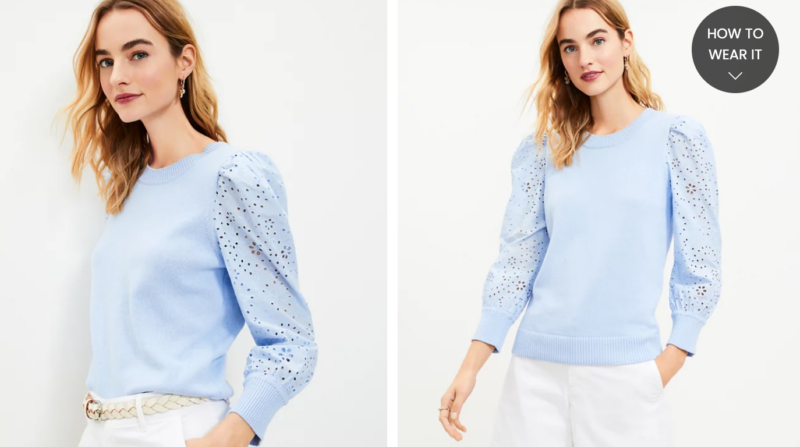 This pale blue mixed media top comes in two colors. Also one that could easily be dressed up or down.
NORDSTROM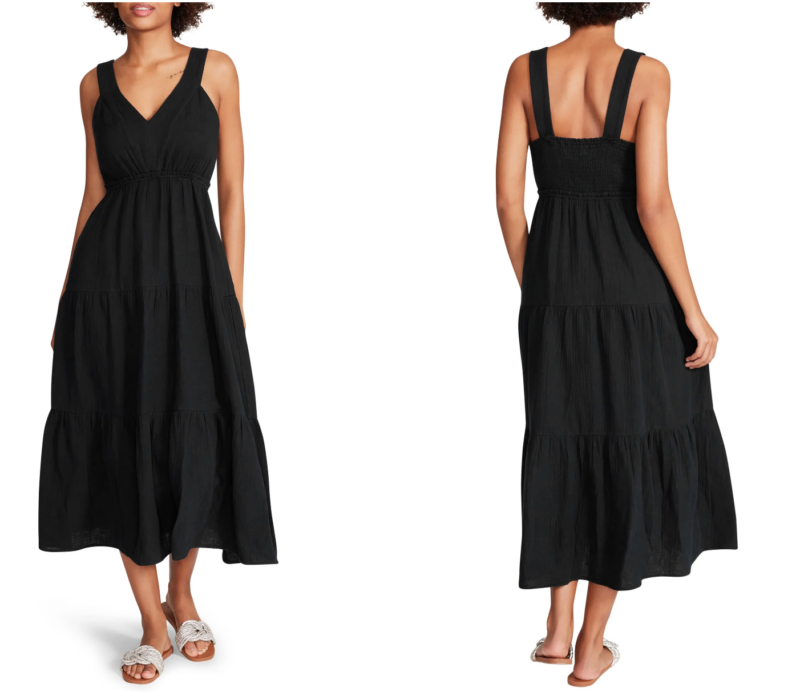 This is one of my favorite cuts for a summer dress. So comfortable and feminine. This is $39 and comes in four colors.
This is a pretty dress that would be great for an Easter celebration. Love the soft colors.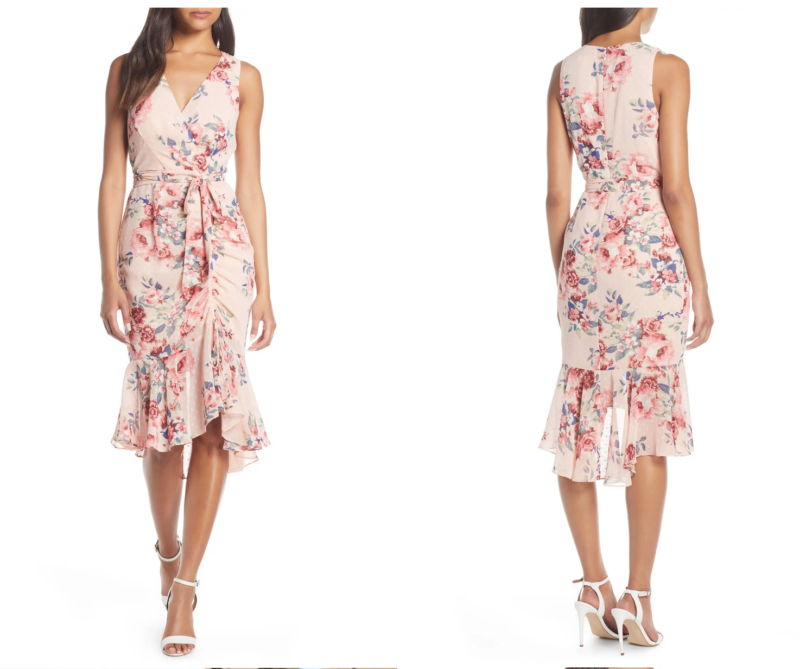 This dress is gorgeous. Love the cut and the pretty print. A great dress for Easter or a summer wedding.
BEAUTY FAVORITES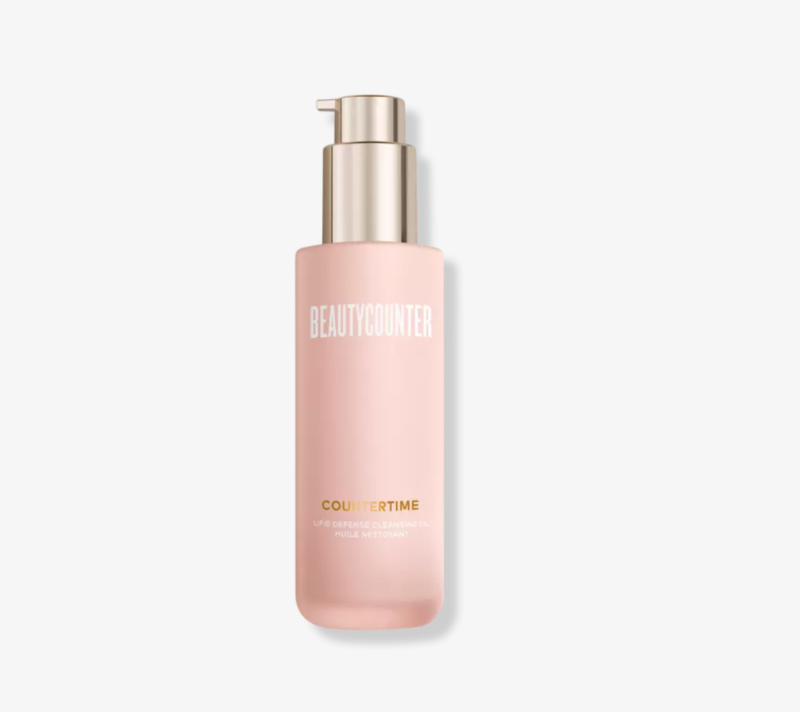 I've recommended this cleansing oil to so many friends lately so I wanted to share again here. This is clean beauty and what I use to remove my makeup. Two squirts, rub it between wet hands, and then massage into your face. I use a washcloth to then gently wipe the soap and makeup away. It works beautifully and I love knowing there are no yucky ingredients in it. My go to lip gloss in Brulée is also by Beauty Counter. I wear it instead of traditional lip stick.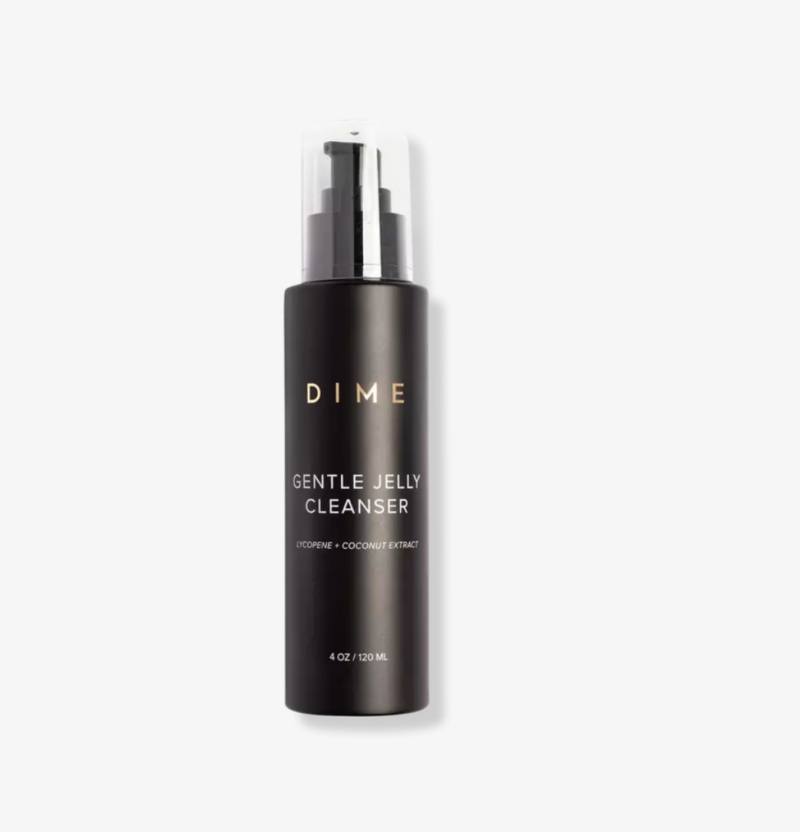 I also love the Dime line and if I need to wash my face without makeup, this gentle cleanser has been great for my skin. My kids use it, too.
HOME FINDS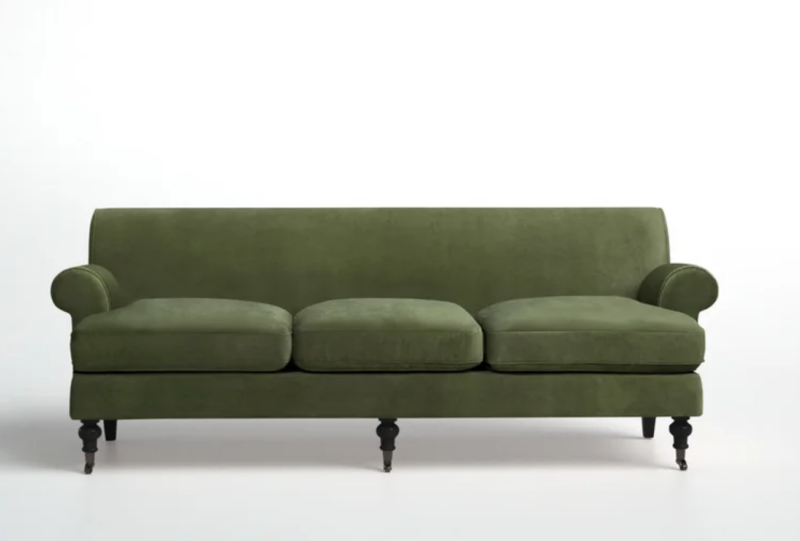 I get asked about our green velvet sofa quite a bit. It was a bit of a splurge, but I stumbled upon this one and it's currently on sale. It has the same lines and feet.
This is the wreath we have had for over a year on our front door (actually we have two) and love them. They have held up so well so if you are looking for a Spring addition, this is a good one.
PRETTY SPRING TARGET FINDS
LAST WEEK'S BEST SELLER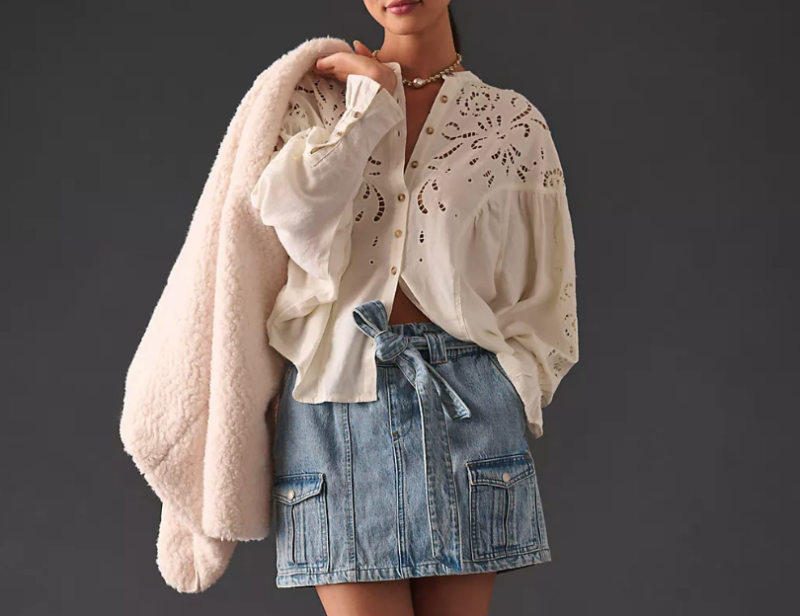 This pretty lace top was last week's best seller and I'm not surprised. Really beautiful.
What is on your agenda for the weekend? Do you have a Spring break coming up? Here's to relaxing with friends and family over the weekend. See you back here on Monday.