How was your week? Ours was good but my kiddos are definitely hitting the wall and ready for summer. We just have final exams left so they are both looking forward to summer officially kicking off. I just can't believe how quickly the year flew by. It's a dreary, rainy morning so perfect for pouring a cup of coffee and doing a little bit of Saturday Shopping. Thanks for joining me.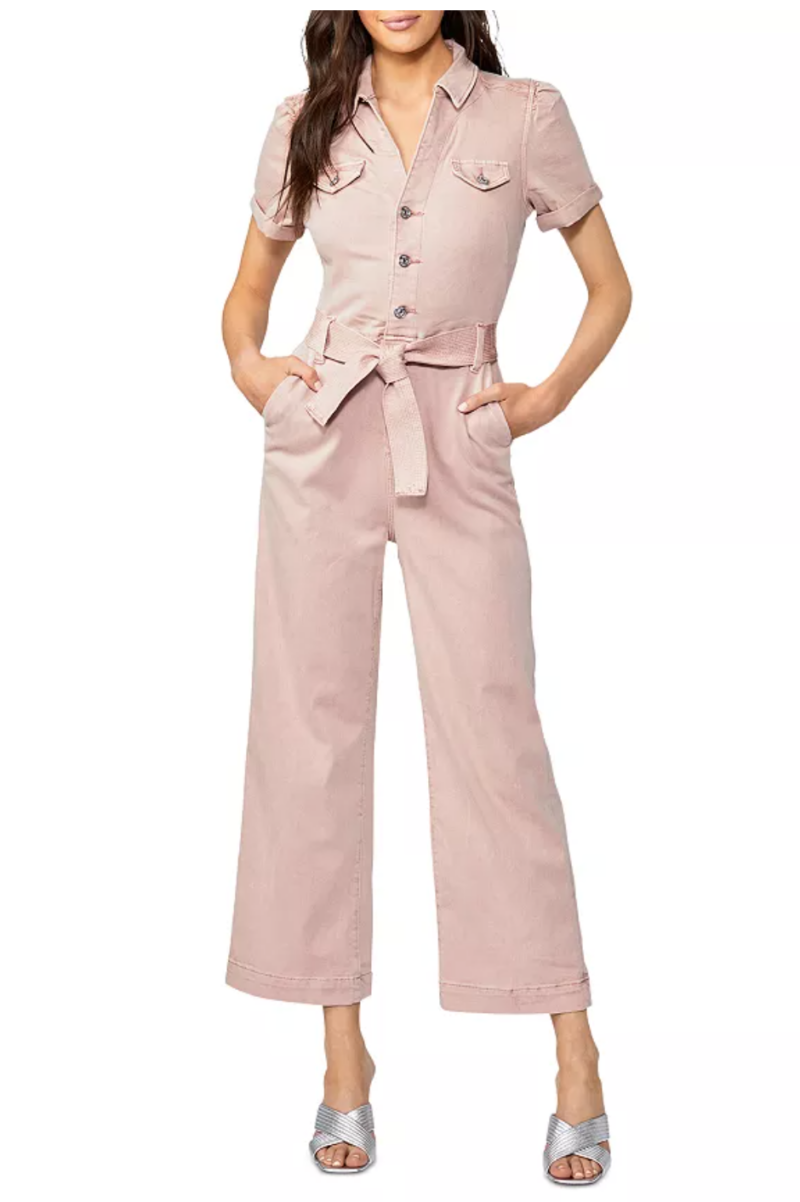 I've been drooling over this jumpsuit. (on sale for 25% off). It's by one of my favorite brands (known for soft denim) and I just think it's darling. While it's a splurge, I think it would be so pretty for graduation parties, date nights or pretty much any function with the ladies. A friend of mine has it and went down one size so keep that in mind if you are considering it. It also comes in ivory and denim.
*Update: My size 2 arrived and I LOVE it. It's adorable.
AMAZON JUMPSUITS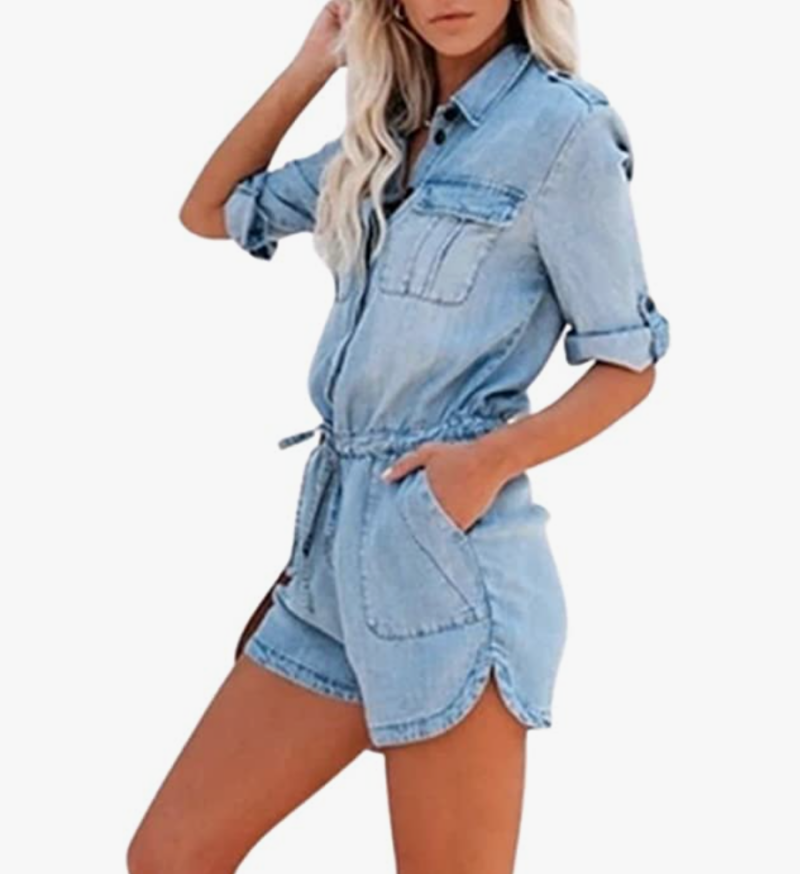 Amazon pulls through with some really cute looks and all at a great price. This jumpsuit is so darn cute. I might need to order this one.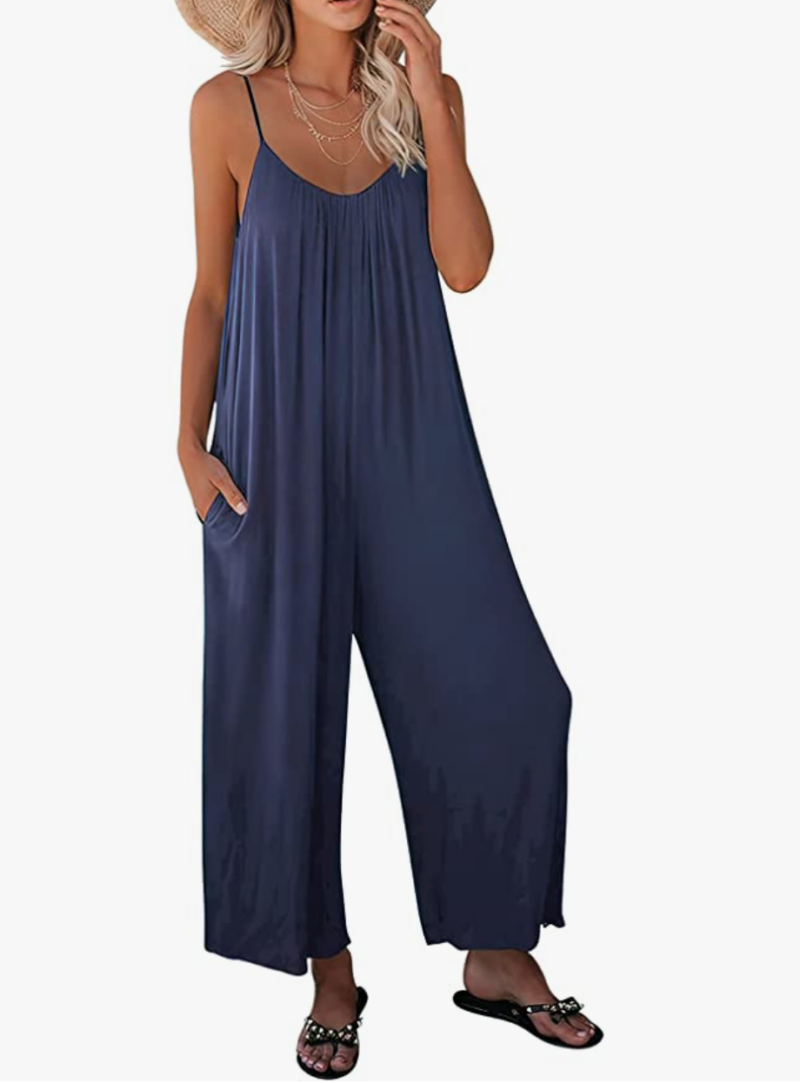 This reminds me so much of the Free People romper. But this one is right around $30 with great reviews.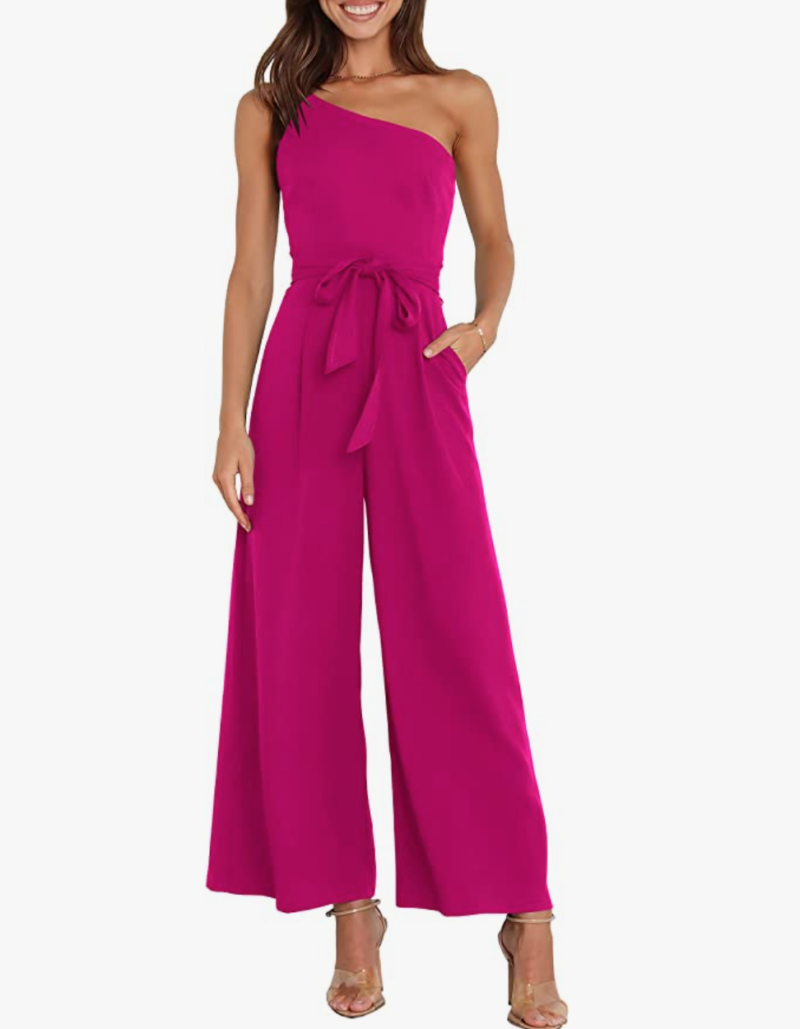 Ladies!!! This jumpsuit is gorgeous and comes in so many colors. The customer photos are so cute. And it won't break the bank at $41. Great for so many summer occasions.
I have this dress in a light purple as well. Such a good one and it's 32% off right now.
MORE SUMMER DRESSES
I recently wore a dress that was similar in color to this ( no longer sold) and so I wanted to find something similar to share. This color and cut are so pretty. Do you have an upcoming wedding? Summer party? This dress is so pretty and would look great with sandals or heels. This bra set remains my favorite when you have a tricky back like this.
This is the dress I wore recently (in a darker color). I love everything about this dress. It has a lot of material in the skirt so it feels romantic and fun . . but it's not heavy. I don't know that this dress would work if you are larger than a small D cup size.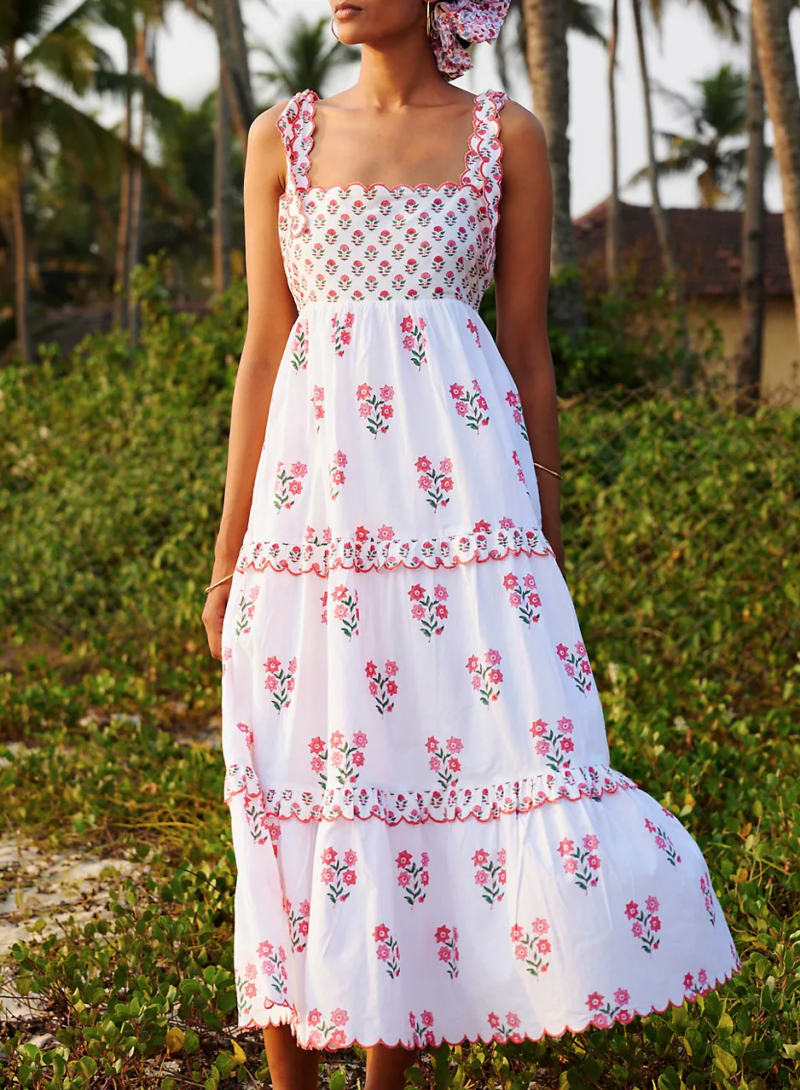 This sundress also caught my eye. So feminine and lovely. And that scalloped hem is so pretty.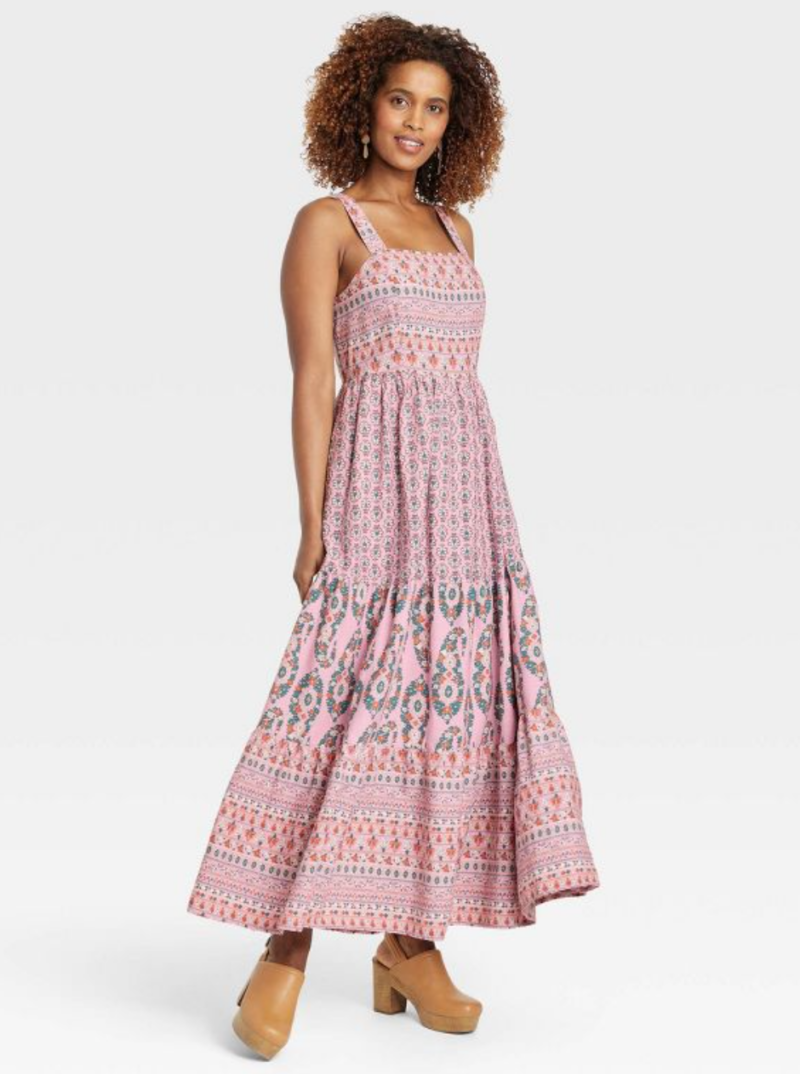 Don't forget about this darling dress. Target has done such a great job lately. This is $35!
SANDAL SEASON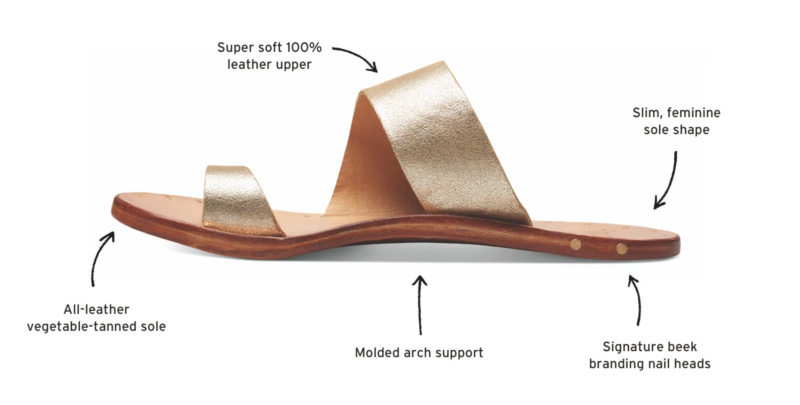 Tis the season for sandals. If you want to invest in a pair that will only get better with each passing year, I am a huge fan of Beeks. They are very pricey but they have arch support, are buttery soft and truly get better over time. They will last forever but are a big investment. I have abnormally high arches which causes many other issues. For me, arch support affects my overall well being so I look for that. If you are in my boat, just wanted you to know about this company. It's female owned and they really do make quality products.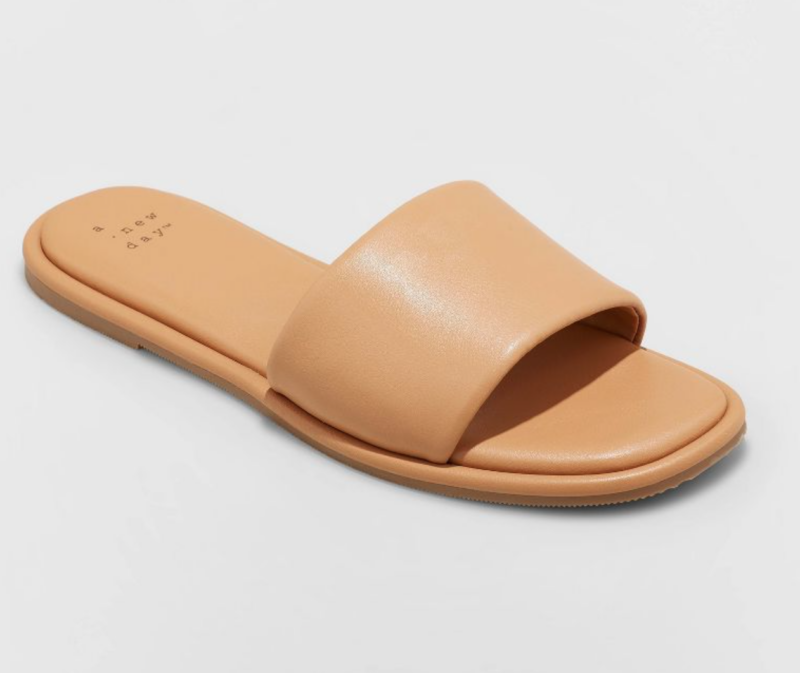 There are so many great inexpensive options out there. This neutral sandal is $20! Love that.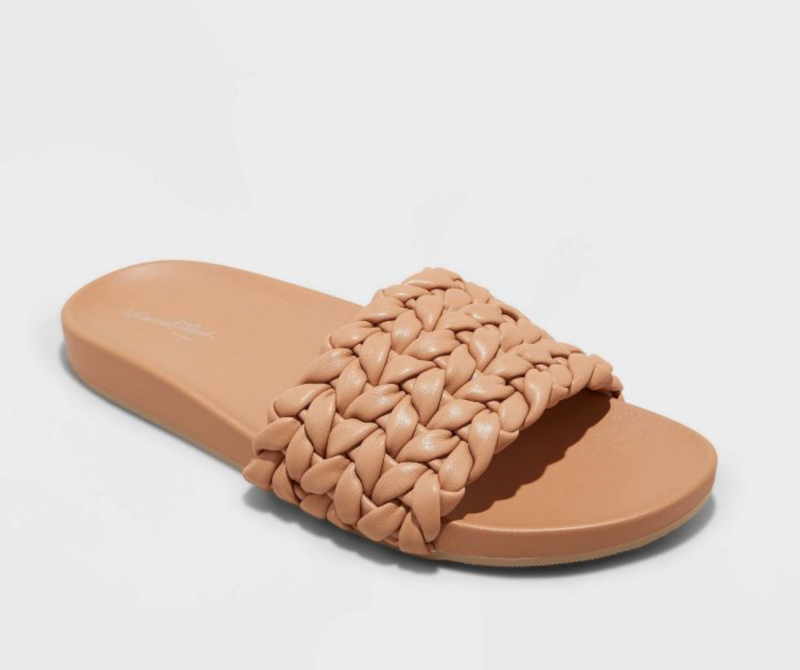 I also really like this version. And it comes in at $25.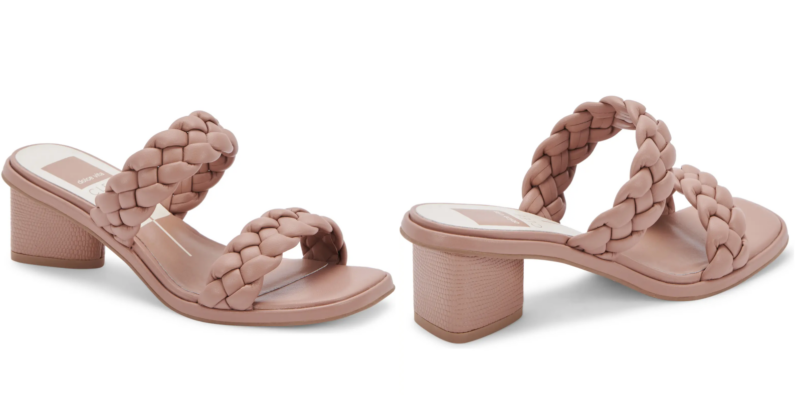 Can't say enough great things about these sandals. So very comfortable. I have the higher version, but these are such a nice height. And they are currently on sale. I like the cafe color because it goes with everything.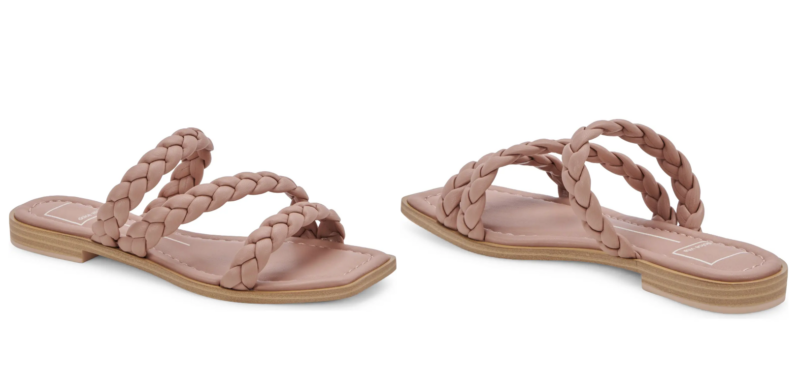 This flat version is on sale for $54 and made of the same soft material. Great for summer. You can also snag this pair for $34.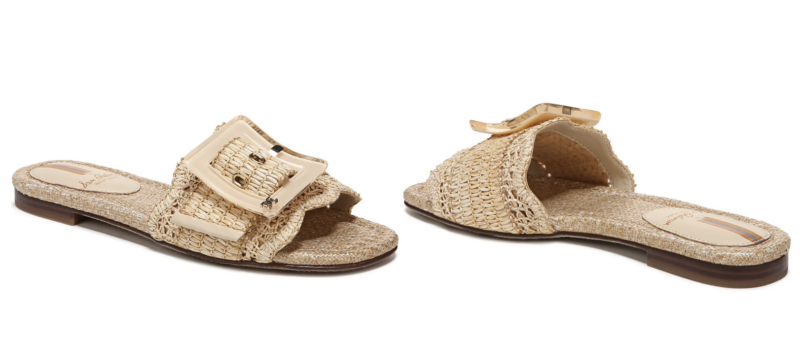 This rafia buckle sandal gets fantastic reviews. I like that it is unique and will go with anything.
SUMMER TAN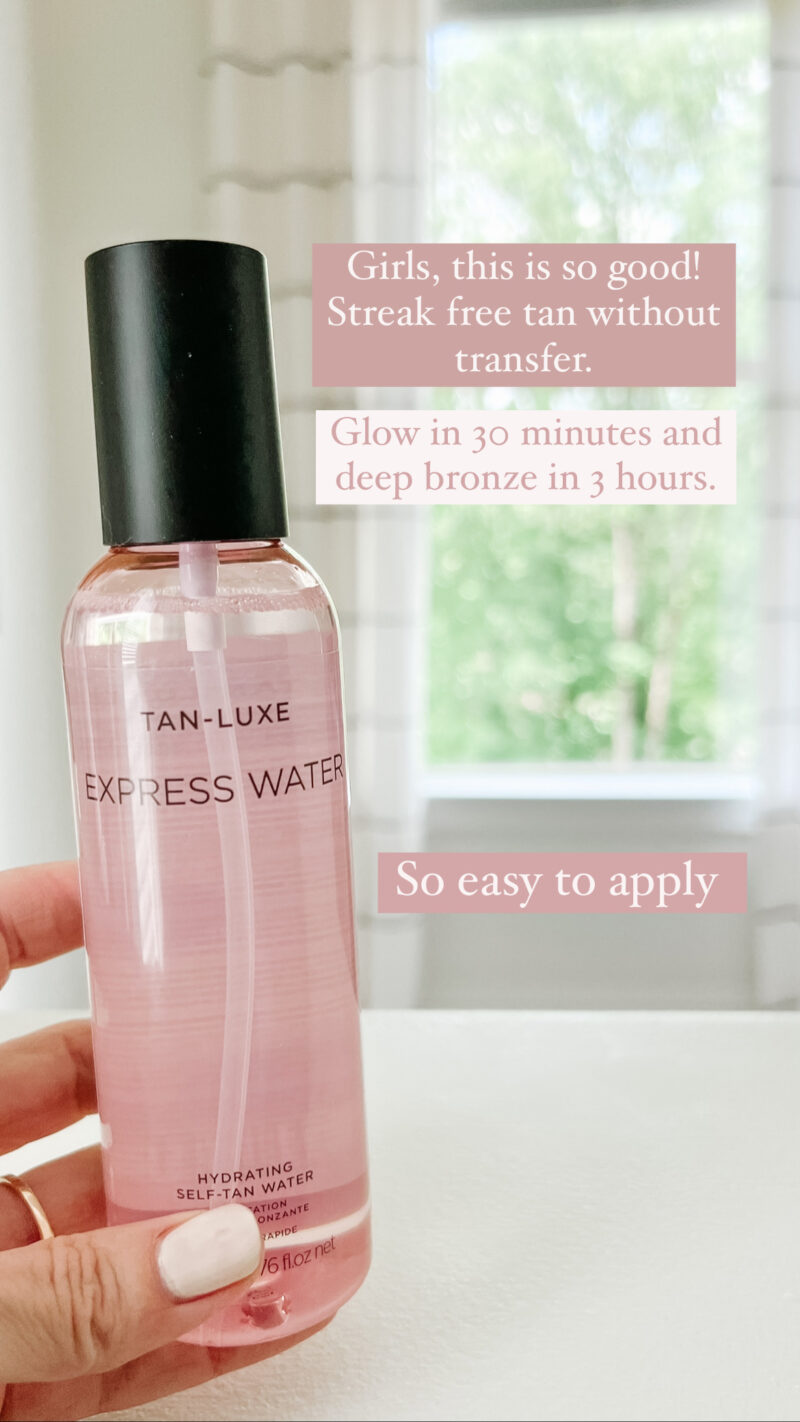 There is nothing better than hearing from you that you love something I've shared. I am getting so many messages about this tanning water. It's the best!!! I find that it develops best overnight. It is streak free without a crazy smell and so easy to apply. I use a mitt and have never had streaks. The color is really pretty and help those of us with pale skin who just want that sun kissed glow. I also love that there is no transfer so it won't end up on sheets or clothing. That is the benefit of it going on clear.
IN THE KITCHEN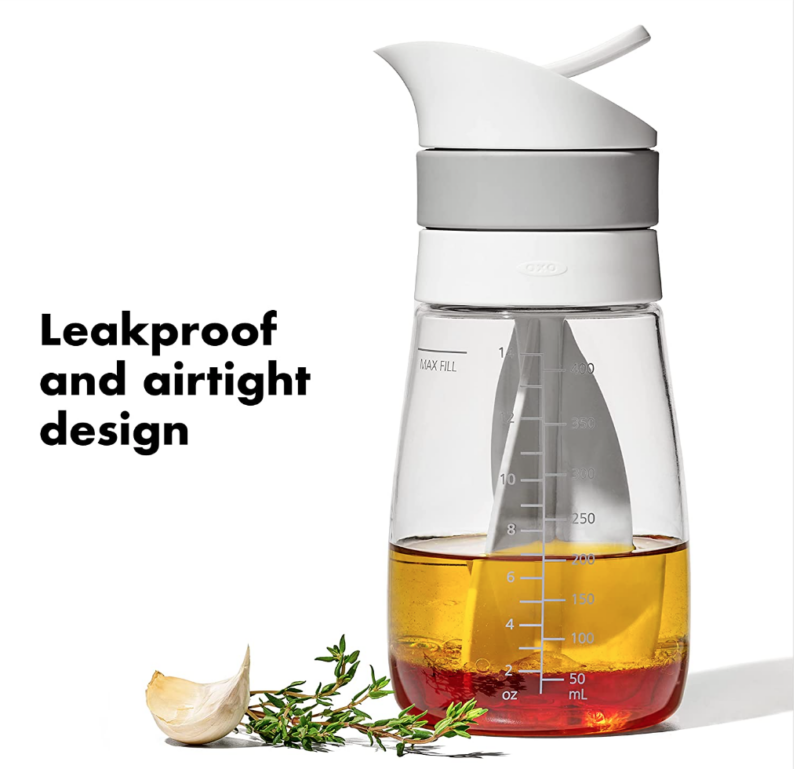 Have you seen this little number? I love to make our own salad dressings but I usually use a mason jar and it makes such a mess. Shaking it and pouring it is never a smooth process so I treated myself to this after reading such great reviews. It mixes the dressing and is easy to pour from. Sold! Will be keeping this in the fridge with whatever dressing I've made for the week.
We are still loving our candle warmer. Such a fantastic gift idea. And a really nice graduation gift for kids going away to dorm rooms. You just plug it in and the heat of the light bulb release the scent of the candle. So you get a great smelling space with your favorite candle . . but no fear of the flame. We bought the golden version.
MORE PIECES WE LOVE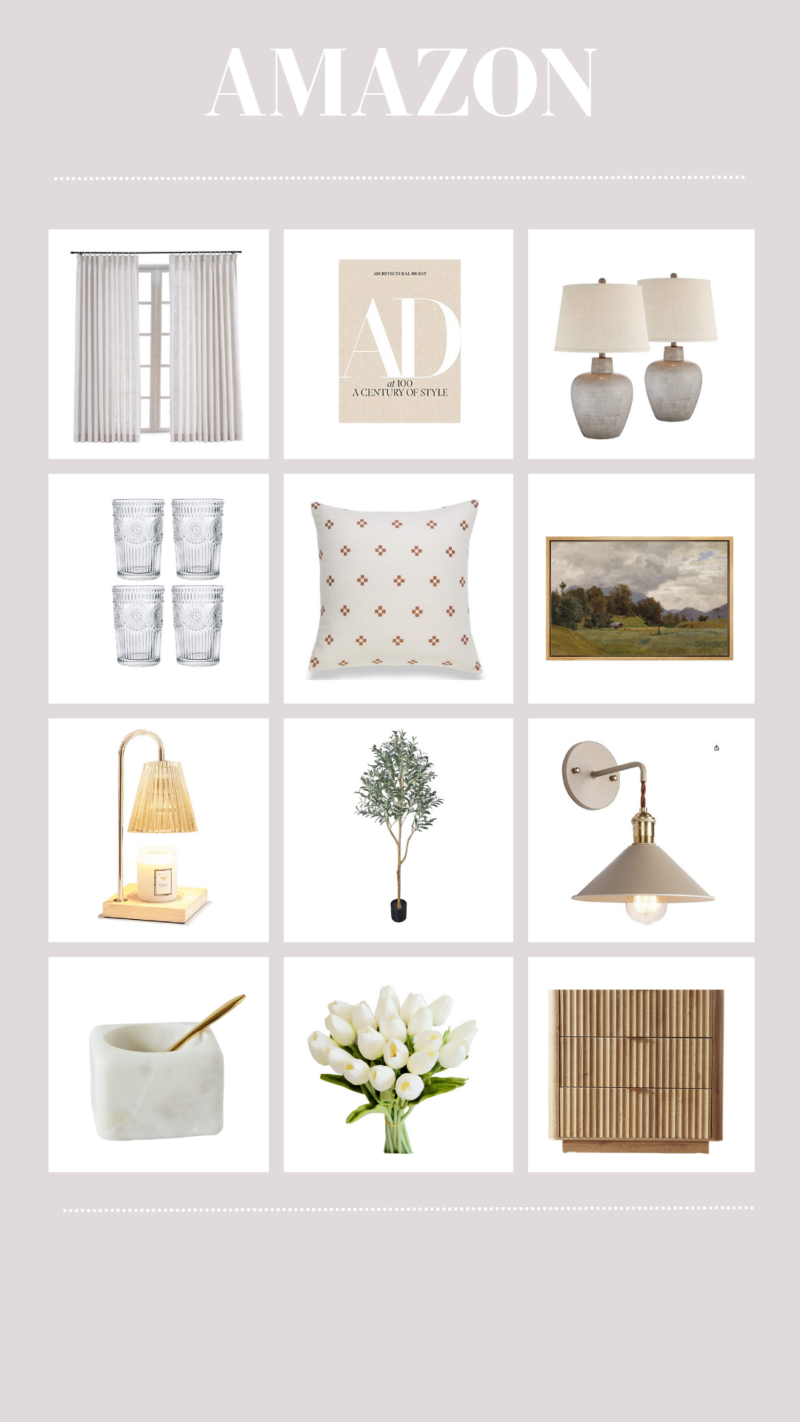 LOVING LATELY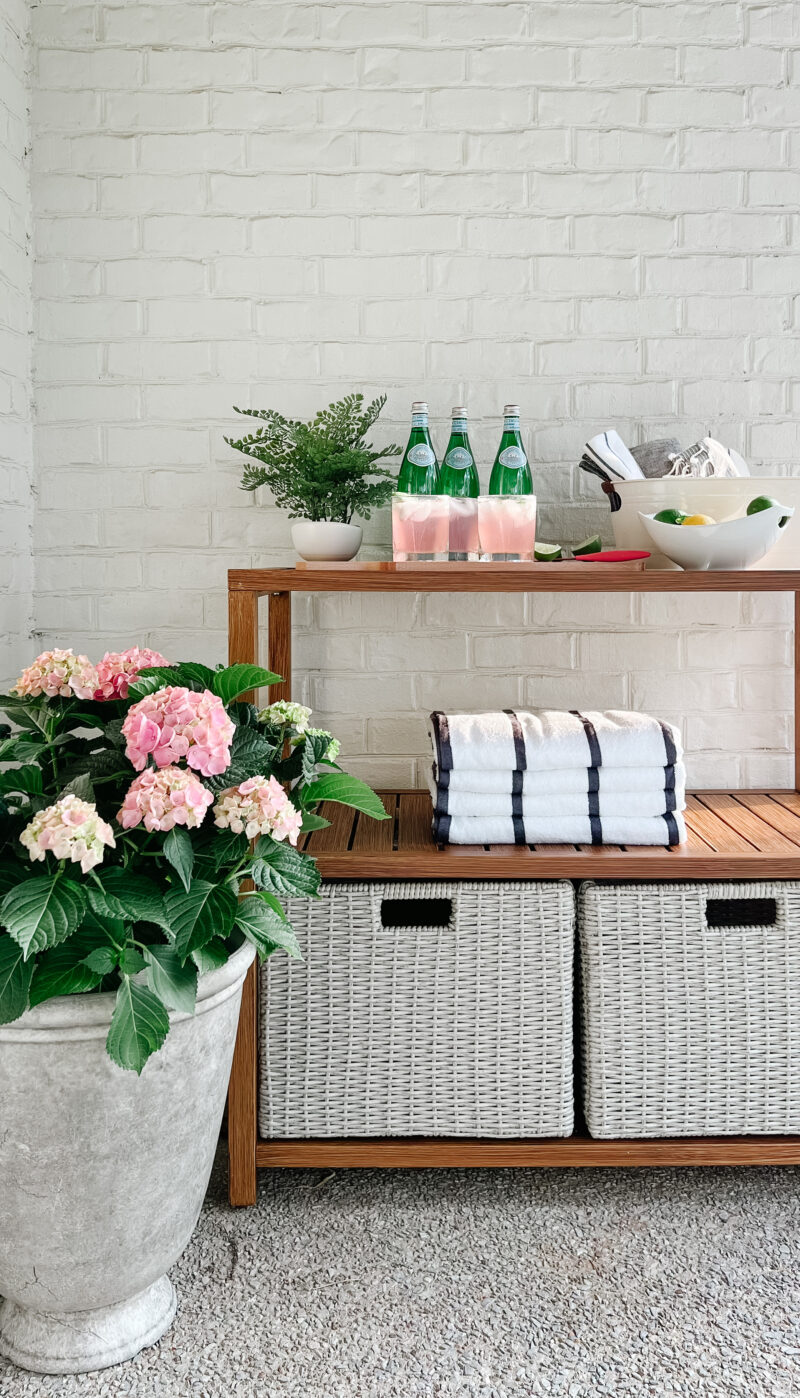 I have to say that this piece is already proving to be such a great buy. We keep the striped towels in one of the baskets for our hot tub and it's been so convenient. Actually going to buy another set so that when the kids have friends over, there are enough towels. And because the console is made from metal, it will hold up to the weather. The pretty planter is $17! Such a steal. Many of you asked if the flowers are real. Yes! The hydrangeas are doing great and I water them daily.
OUTDOOR LIGHTS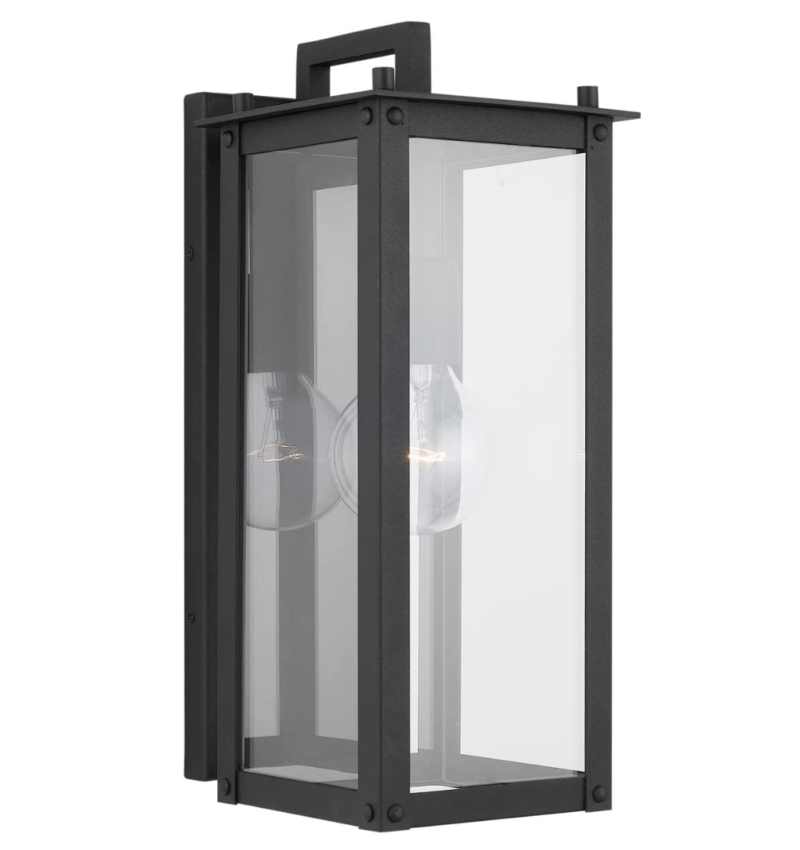 These outdoor lights are now on my radar. I would love to replace our outdoor lights (ours are very ornate) but the existing backplate is large so I need to replace with something that has a decent size back plate. These do and are so pretty.
UPDATE ON OUR BEDDING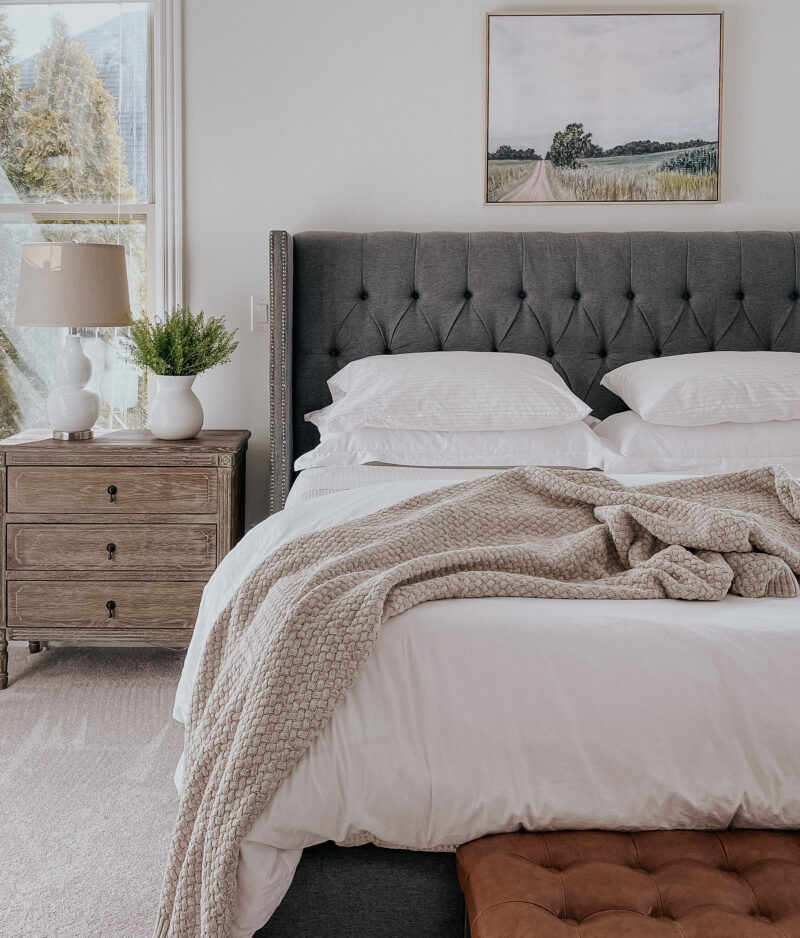 Just last night I was in bed appreciating how soft our duvet is. It truly gets softer with every wash. I'm sure you've heard about Boll & Branch and just wanted to update you that we LOVE our bedding. It's an investment but we won't need to replace it. I also love the waffle blanket and this throw.
OUR PLACE 25% OFF SALE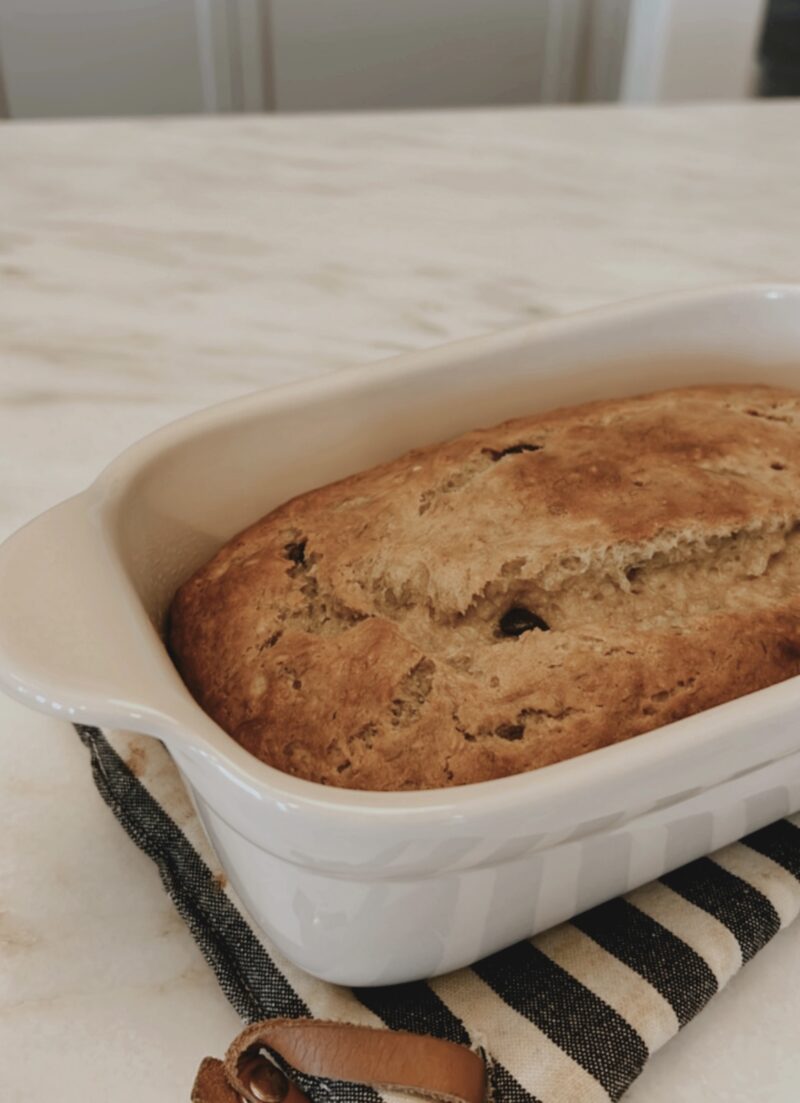 If you have been curious about the Our Place brand now is the time! Or if you are wanting to add to your collection. We have the ovenware set and LOVE it. In fact we use it daily because we are now eating family style and I place the pieces right on our table. The set is currently $50 off. The oven pan that comes with the set is fantastic. I roast all of our veggies in it but it is deep enough to bake a cake. It can also sit over two burners as a griddle.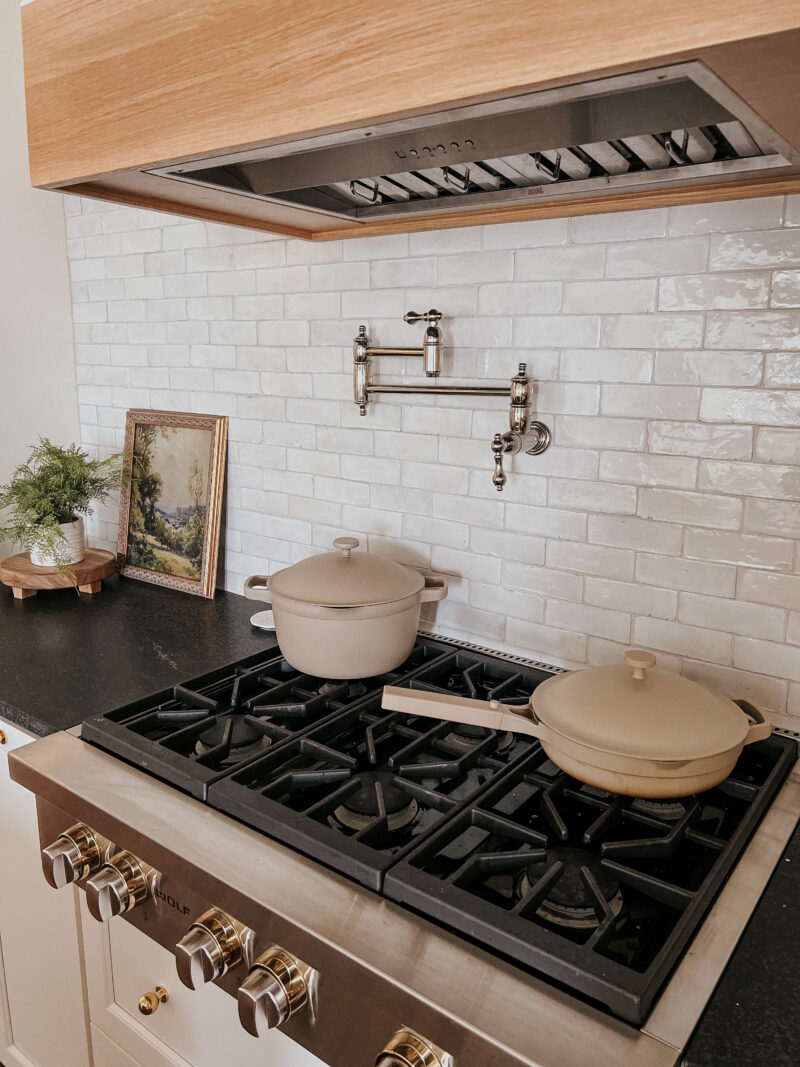 These are on our cooktop all the time. We use them daily. I especially love the Perfect Pot. It's extremely light weight, holds so much, and is a breeze to clean. Fantastic gift idea for anyone who loves to cook. The Always Pan is new and improved (can withstand high heat) and used every day over here.
NEED WINDOW TREATMENTS?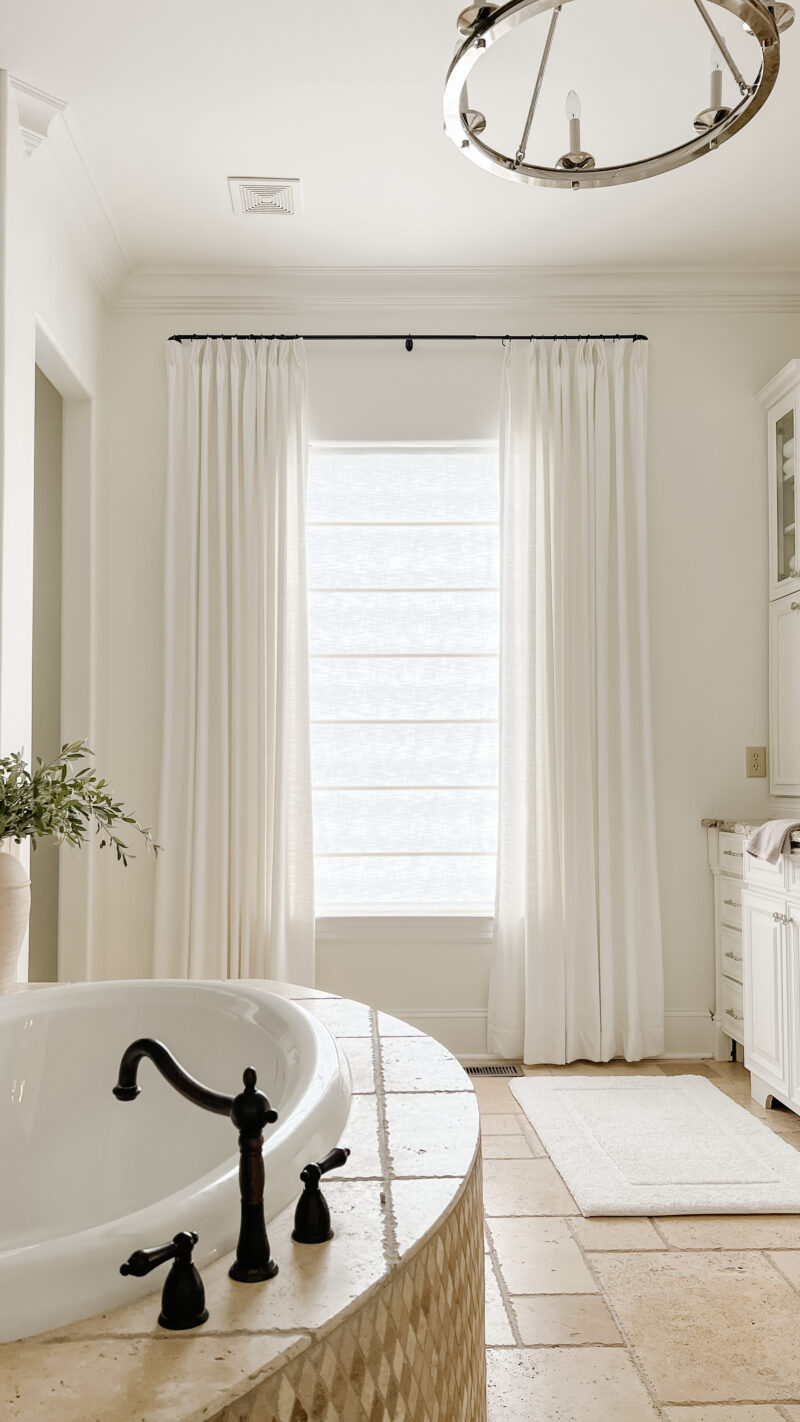 We shared our bathroom makeover reveal and I can't say enough about the window treatments. So very easy to measure and order and the quality is fantastic. I was especially impressed with the Roman shade. The drapery panels are beautifully made and far less money than custom drapes. We have the Beige White (can also find them on Amazon). And we have used this rod in all of our rooms. The rings are also from Amazon.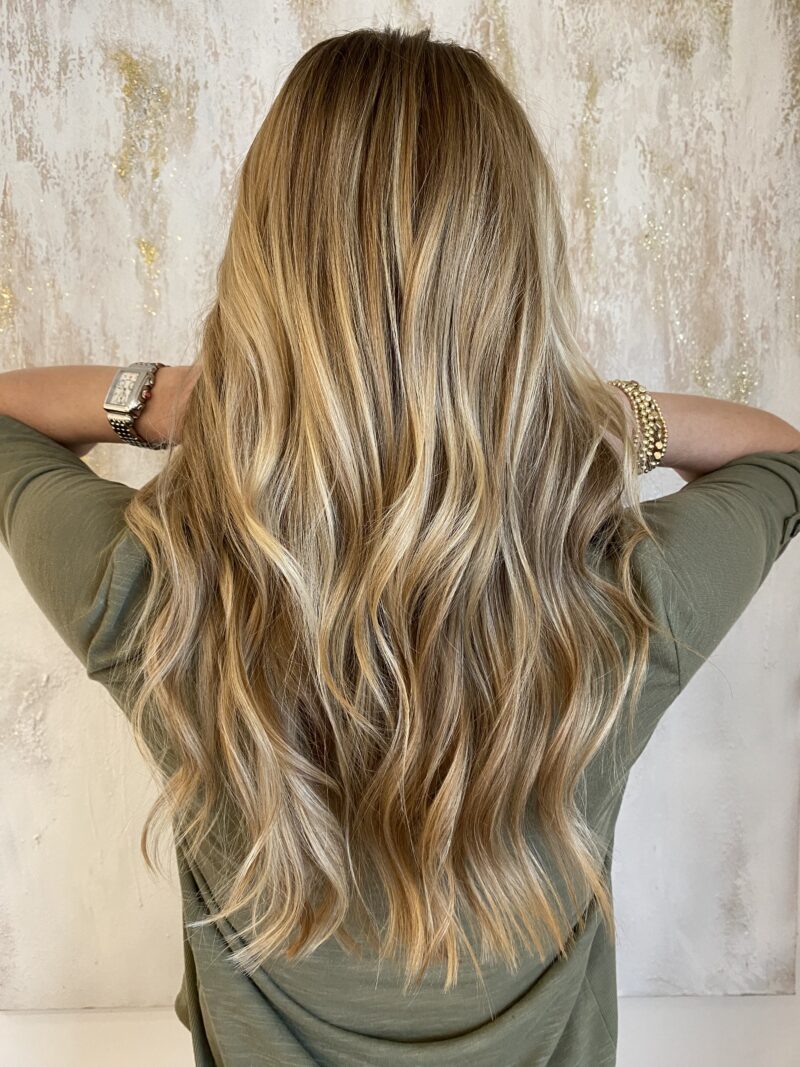 This growth has been crazy. I'm still taking collagen for my hair, skin and joints. We begin losing it in our twenties so I wish I had started years before. Right now there is a sale -15% off and free shipping plus new customers get an extra $10 off on stop of that. My code: COURTNEY will work at checkout. But if you have been on subscription for over 2 months, you get 30% off and free shipping. That is a huge discount. I order two bottles of Life per month (I take 1 Tbsp morning and night).
Wishing you a really wonderful weekend. I hope you are able to take some time to relax and just be. See you back here on Monday.