Cheers to the weekend. I was up at 5:30 am which is actually pretty lovely on a Saturday. That ensures a quiet house and long relaxed morning. And for once we don't have too much on the agenda which feels really good. While there is certainly a list of to-do items, a lazy Saturday enjoying the sun sounds much more appealing. I've rounded up some really fun finds this week. I hope it's helpful if you are looking for something special.
ANTHRO SALE (EXTRA 40% OFF)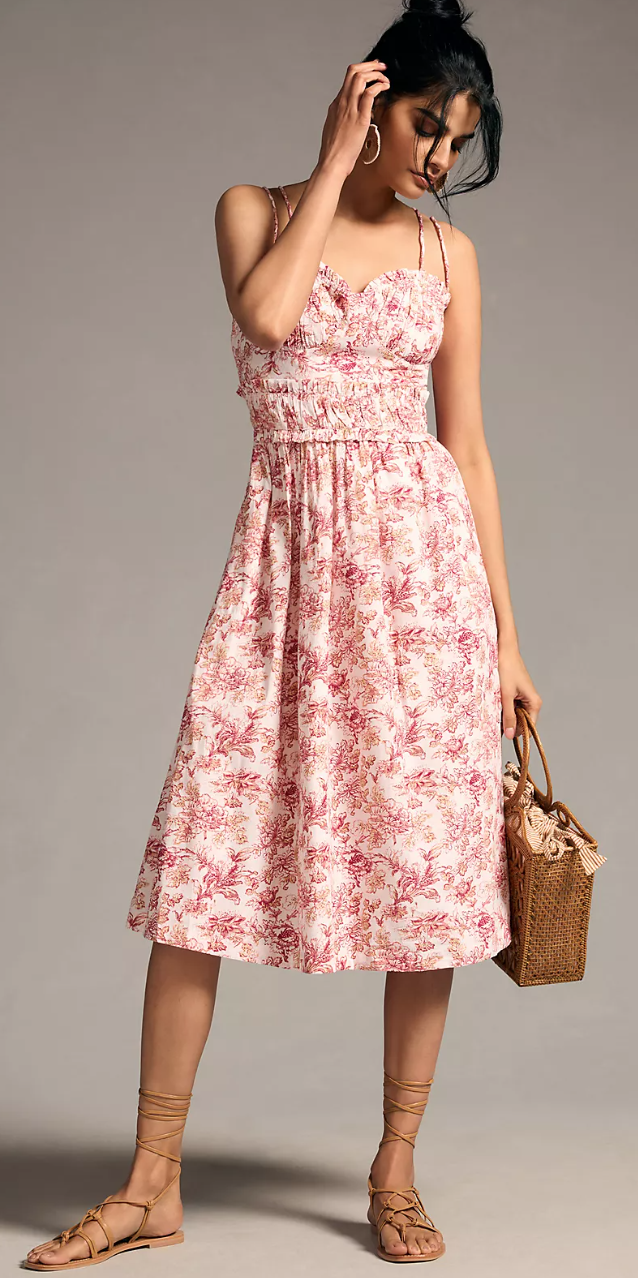 This pretty sundress comes in six different colors. It was $160 and is now $60!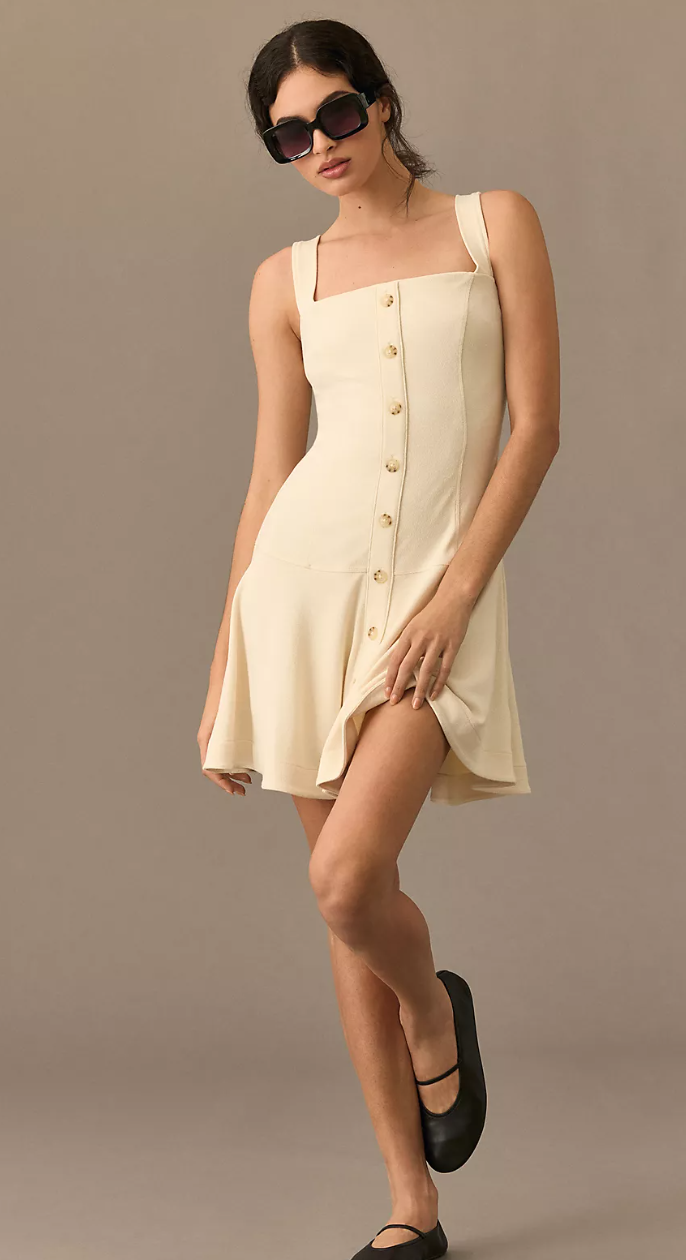 This square neck dress was $148 and is now on sale for $60. Such a flattering neckline.
LOFT 50% OFF EVERYTHING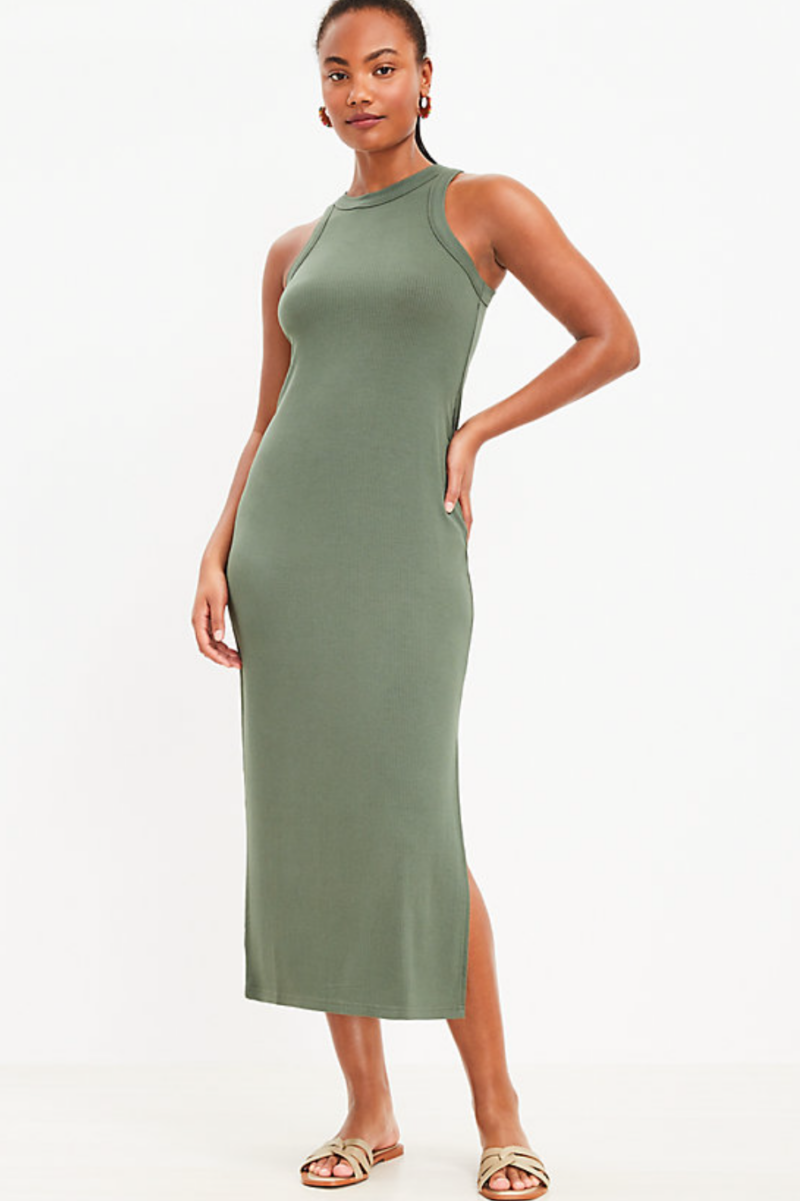 Oh, hello darling dress! I love this and it's 50% off. It comes in a few colors and would be great with the buckle sandals. You can do so much with this type of dress . . belt it, denim jacket, white sweater around the waist.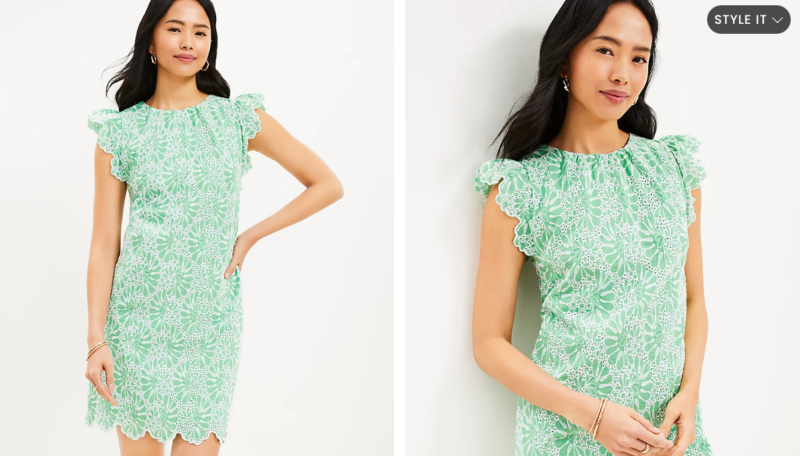 This color and cut are great. What a lovely dress for summer (now 50% off).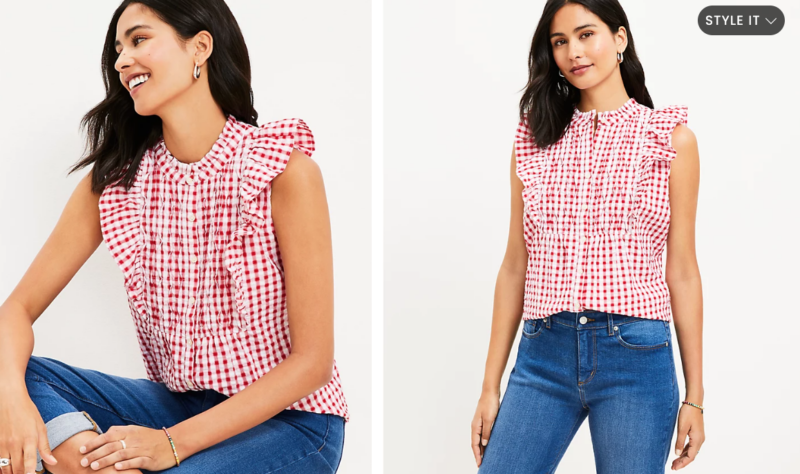 I am thinking about ordering this top for the Fourth of July. Would be darling with white shorts.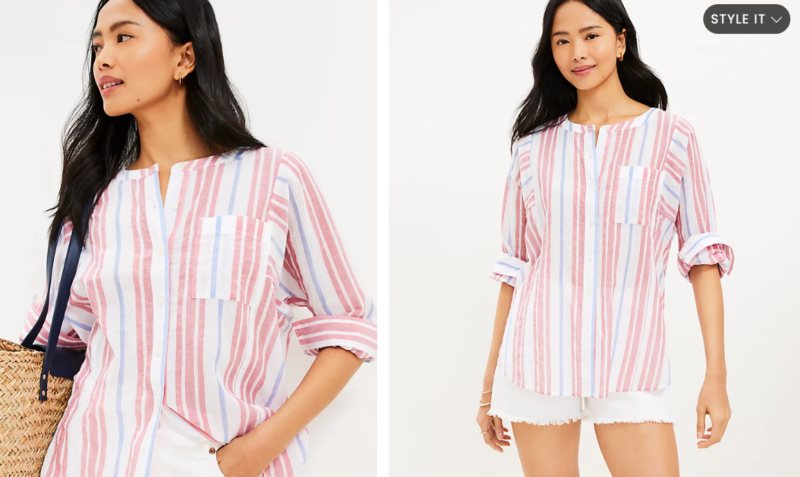 Another great option for the Fourth.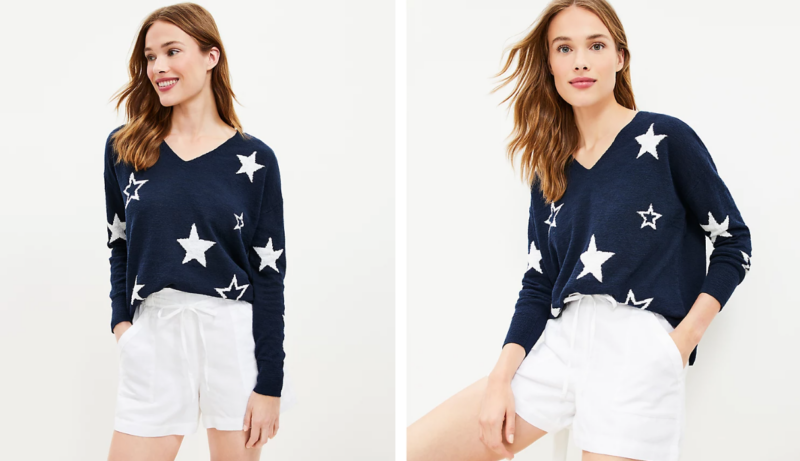 The star sweater is also 50% off.
I have these shorts from Loft and they are now 50% off + free shipping. Really like the length on these. I wear this white top all the time. It's been a good one.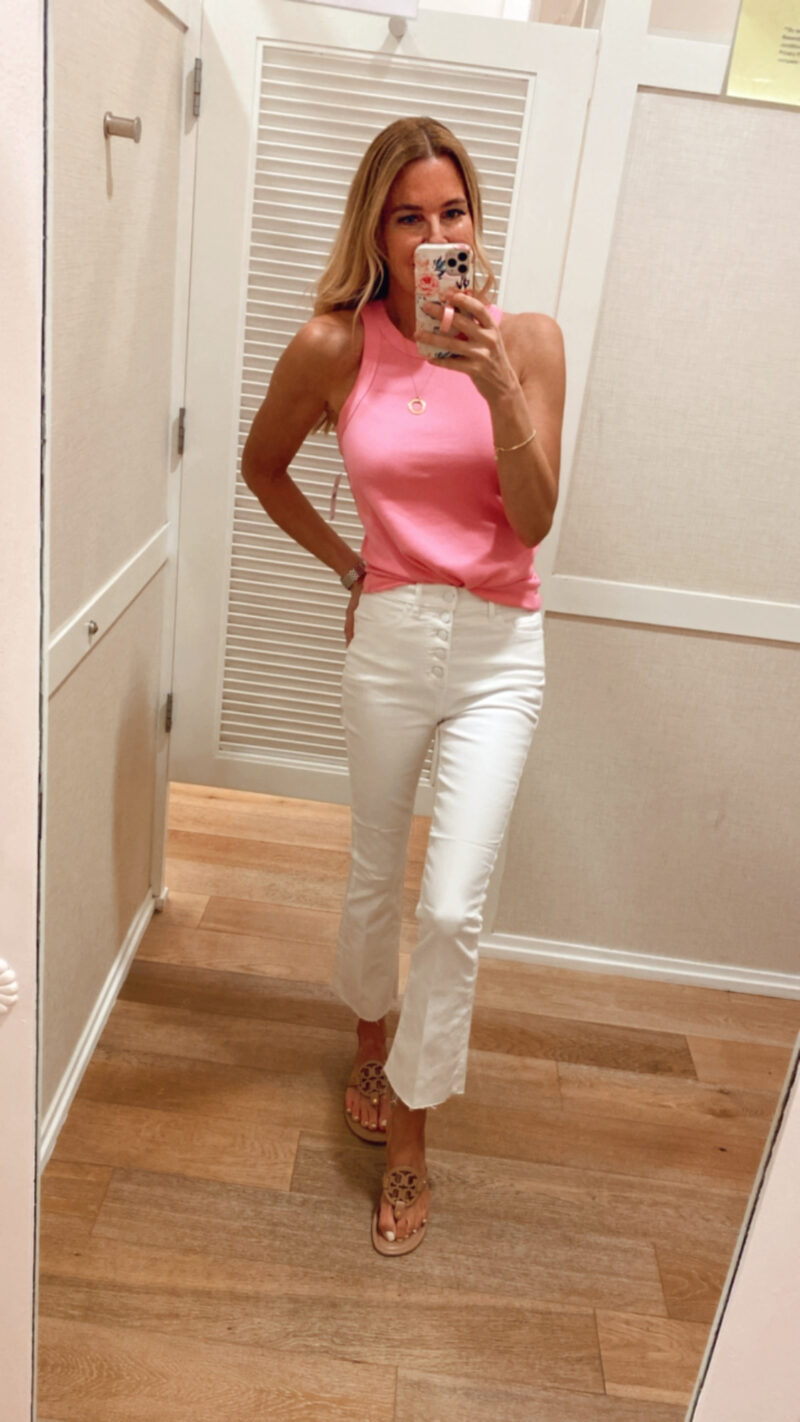 The Perfect Tank is now under $20 and comes in so many great colors. This is a good tank!
VUORI SALE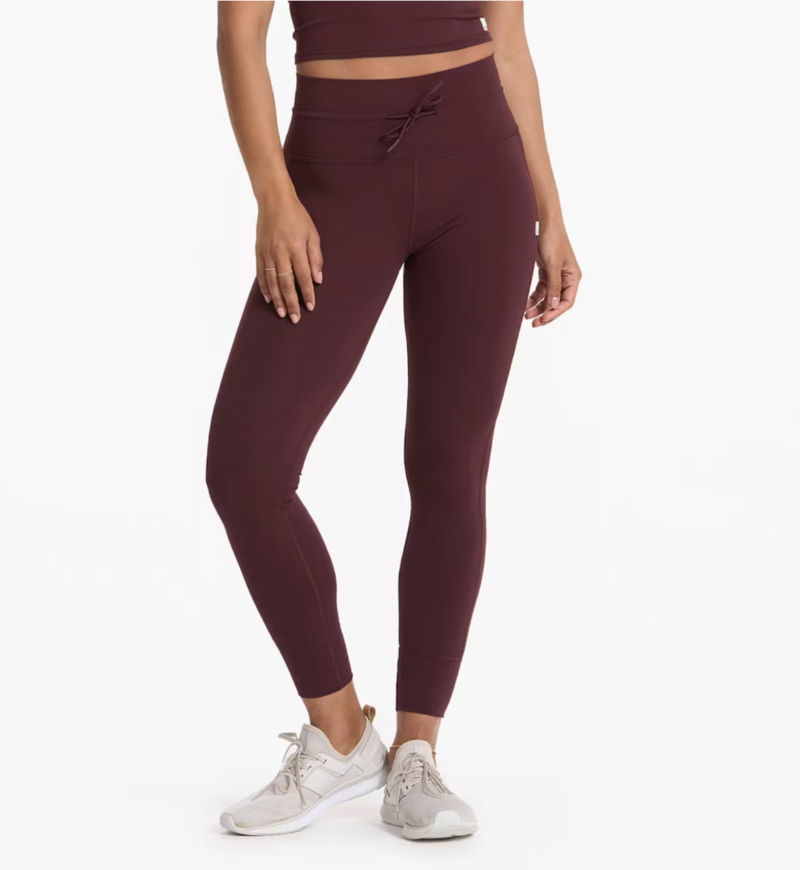 Hands down my favorite legging. Can't beat the fit or how soft. I only buy them on sale and now is the time!
These jogger pants are a favorite for travel. Incredibly comfortable and soft.
SUMMER BASICS
I shared these pieces yesterday (along with a fun sweater set outfit). The buckle sandals are so darn cute. They break in so quickly (first wear) and are neutral enough to go with anything. Would I tour Europe in them? No. But so cute for heading to the pool or out to lunch with friends. Really cute. The denim shorts are my very favorite. Very soft and a great cut. Size up if you like them to be a bit baggy. The white t is a good basic for summer and the crossbody has such a unique strap.
CLEAR WEDGE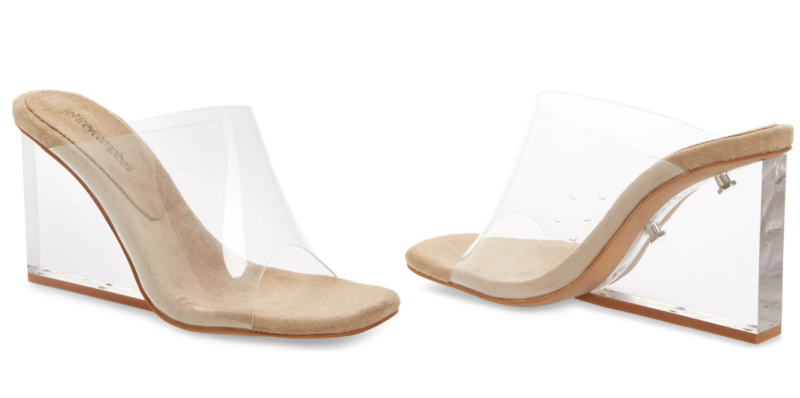 The clear wedge is a hot little number right now. I found this pair which is really fun. But I also stumbled upon this pair which is on sale for $43!
SUMMER LOOKS I LOVE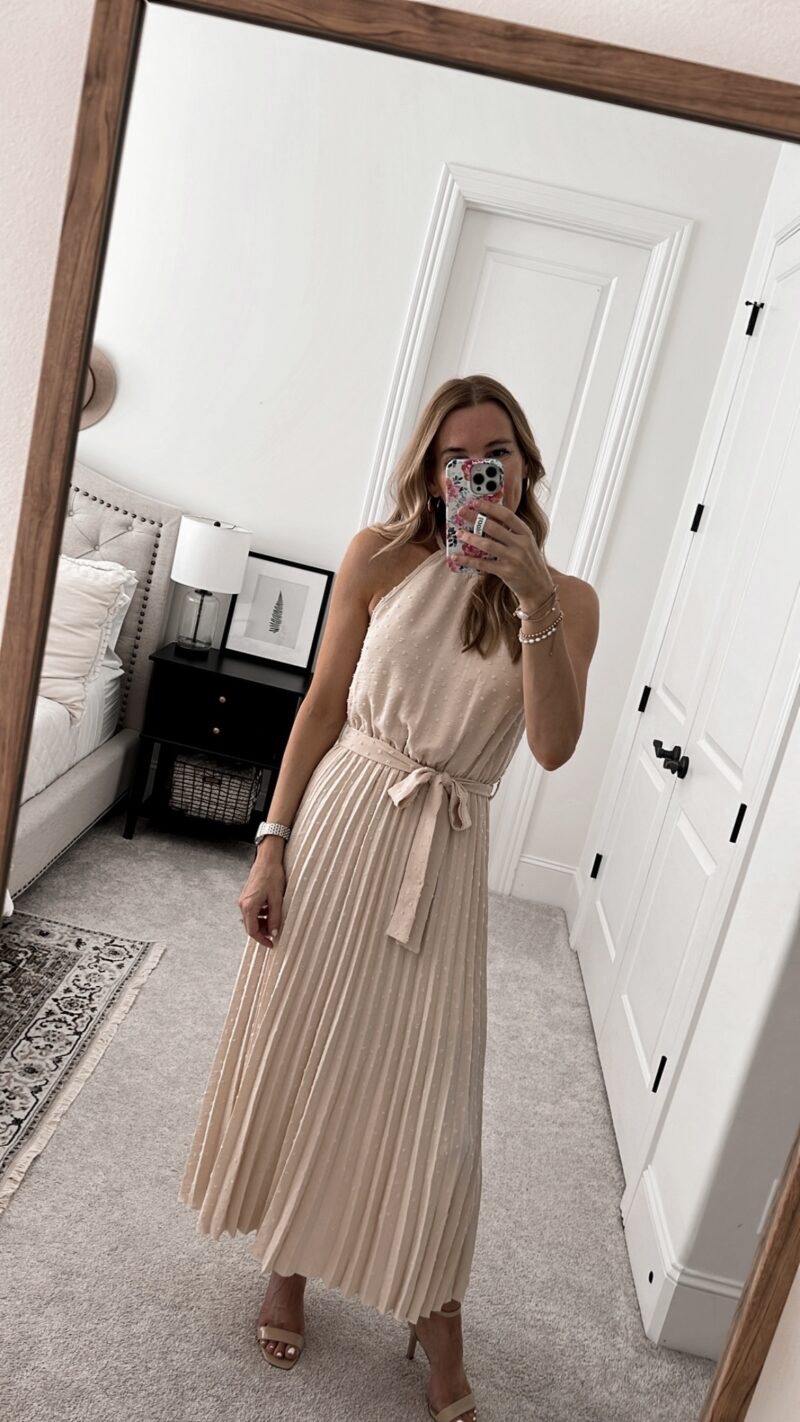 Do you have a summer event coming up? This dress looks and feels high end in person. Highly recommend. It is true to size and under $50. I am wearing a small.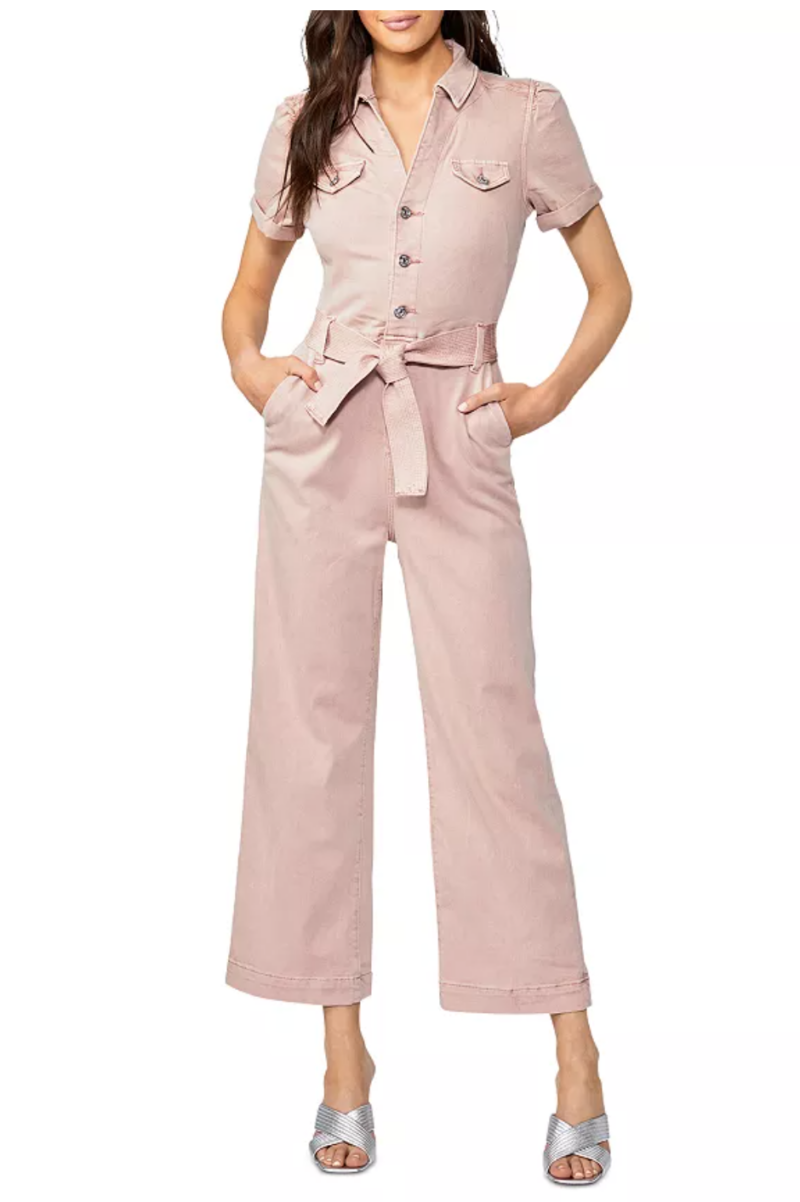 Ladies, this jumpsuit (25% off right now) is so cute in person. I ended up ordering it and am wearing it for my birthday celebration. The fit is so flattering and it's super soft. Plus it's entirely different from anything else I have. And it would look so cute with clear wedges. Bloomingdales is having a really big sale right now (20-30% off) and it's worth taking a look if you are in the market for a special occasion.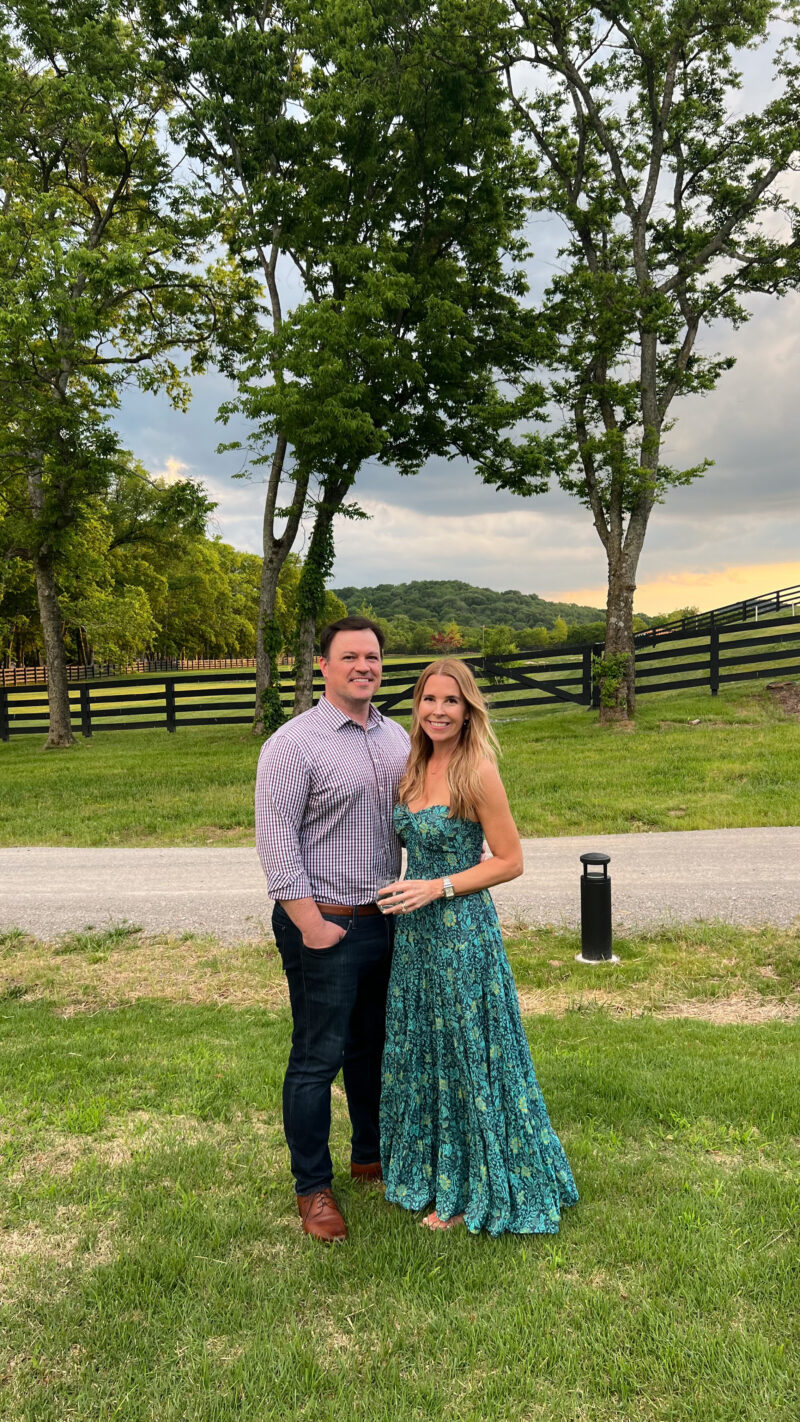 This is one of my all time favorite dresses. It's so much fun to wear. This exact color is no longer sold, but it comes in two other amazing colors.
OUTDOOR FINDS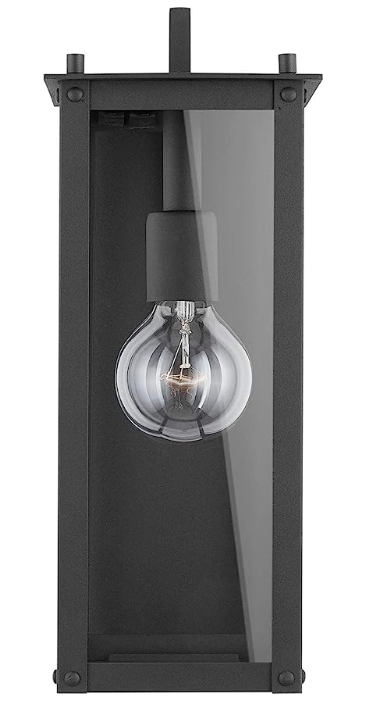 After two years, we finally replaced our outdoor lights. They were just in need of an update and I have no idea why it took me so long. We are thrilled with how these look. The quality is fantastic and they updated the house so much. I looked into so many options and these were the ones we felt really comfortable with. We still need to do the front of the house and hoping that doesn't take me another two years. These faux topiaries were a good purchase, too. I wish I could keep real ones alive and looking great but it's just not in the cards.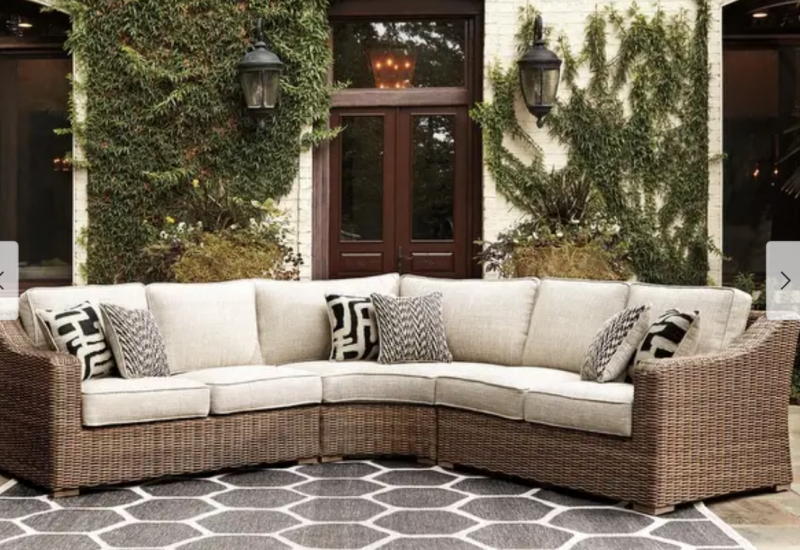 This is the outdoor sectional we have and I have never seen it priced this low. A reader let me know she has had it two years and it still looks like new. I was so thrilled to hear that. She said the fabric spot cleans really well, too. So far we love it.
Here is a close up of our sectional so you can so the coloring. The upholstery is very soft in person. The sofa version is also on sale.
REAL LIFE EASY BAKE OVEN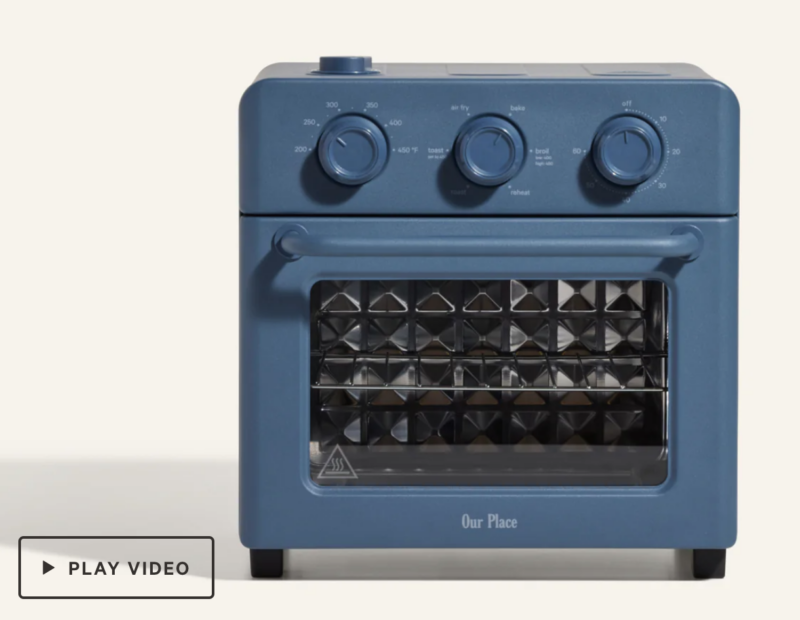 I bought myself a new air fryer. I literally saw someone share about it and bought it immediately. I don't normally do that but this spoke to me. First of all, it looks like a real life easy bake oven. I bought it in the steam color because it matches our kitchen and cookware. We use our air fryer all the time, but it takes up valuable counter space and I've been wanting one that has more capability. Plus you can cook two items at once and even bake in it. It also has a steam function to keep foods from drying out. Sold. I'll keep you posted.
SALAD DRESSING CONTAINER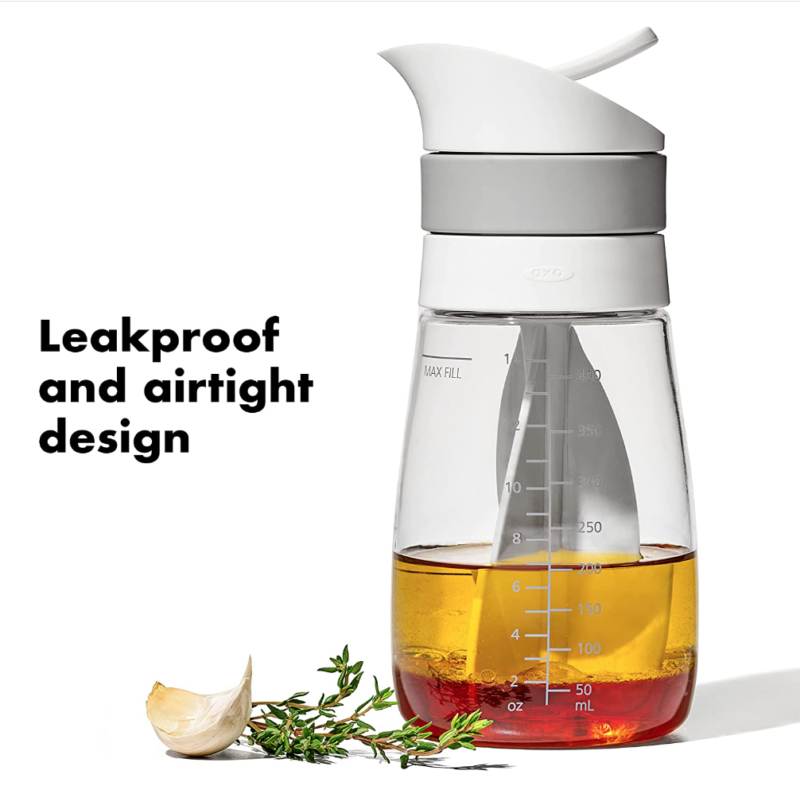 Still loving this little number. I make salad dressing every Monday so it's just ready to go for dinner or lunch. Also trying to chop and prep veggies so I can easily throw them in the air fryer throughout the week.
FOURTH OF JULY IDEAS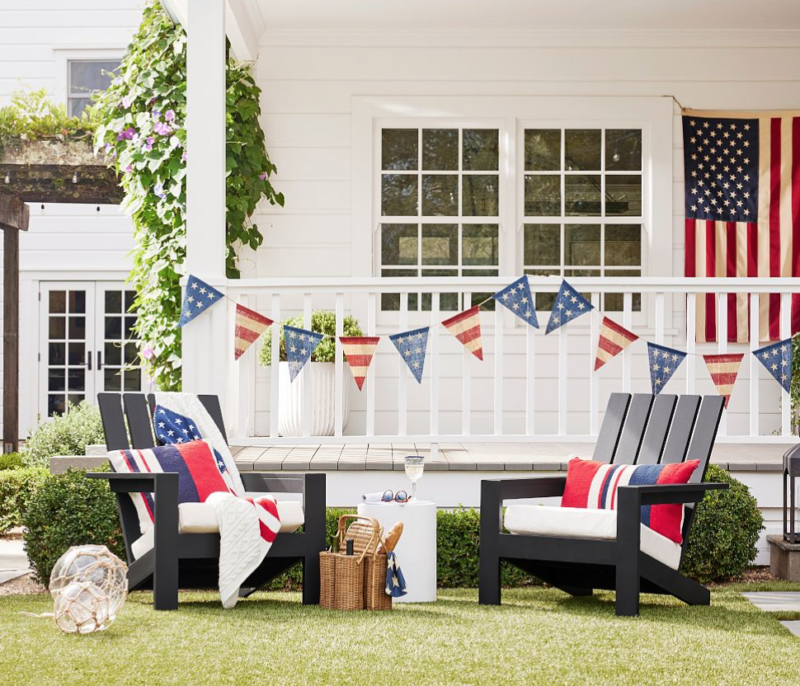 The second I saw this photo, it made me want to decorate for the Fourth of July! So good. I love it all. The classic American flag is so beautiful.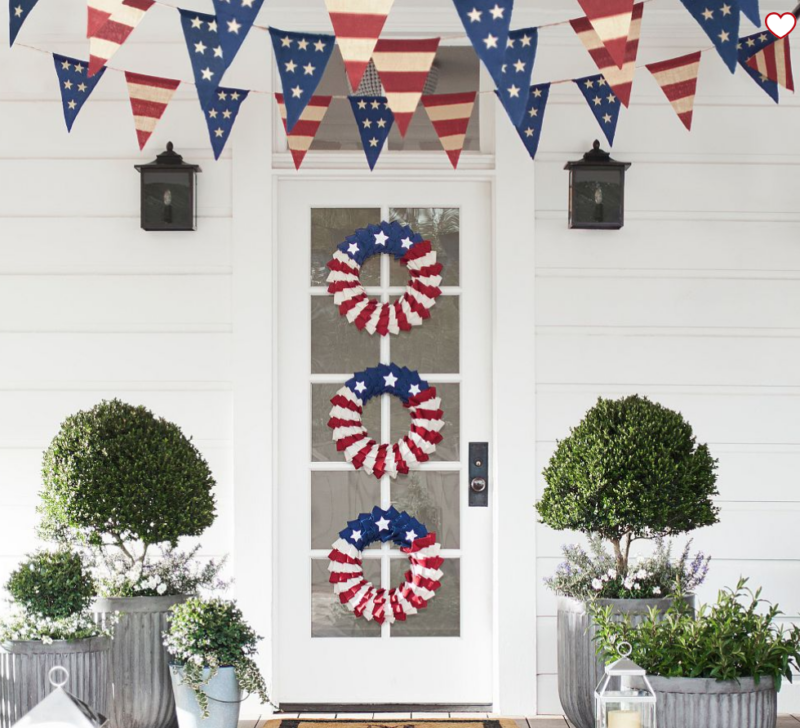 These burlap banners have a great vintage feel. I also found this one on Amazon. While it's not exactly the same, it's a third of the price. This one is also really cute. And aren't these planters pretty? One day I may splurge. But these Walmart planters sure are a similar feel.
FLAG BUNTING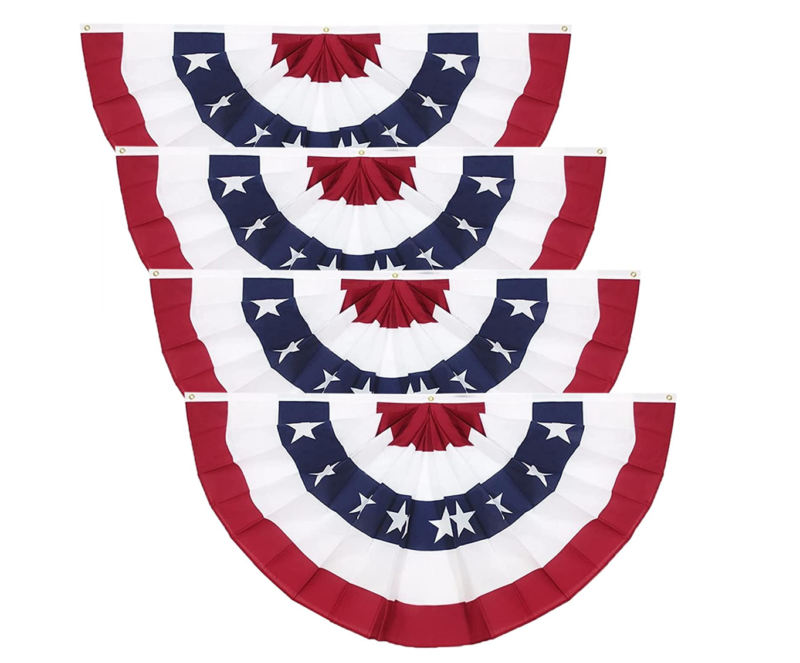 We bought flag bunting years ago and love putting them up each year. Easy to fold and store away but add so much for the Fourth.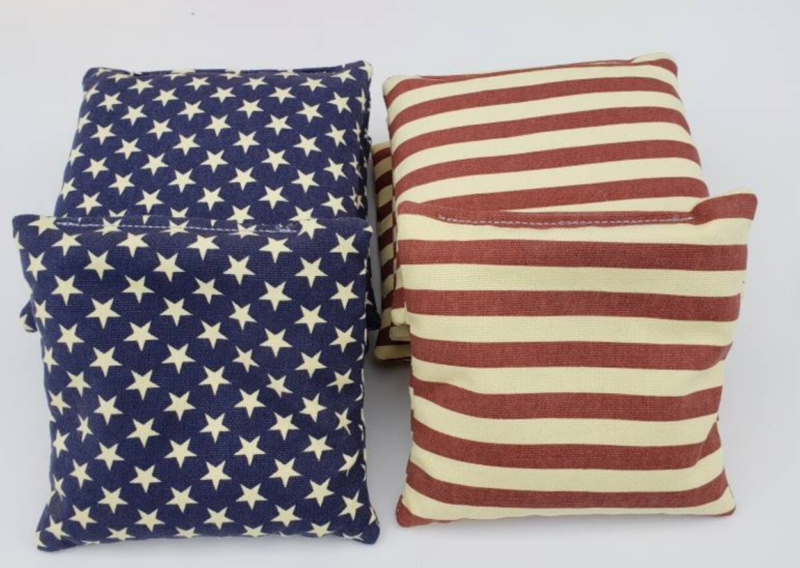 We are big fans of cornhole and love having it out for people to play when we host. These vintage looking bags are so fun.
REUSABLE WATER BALLOONS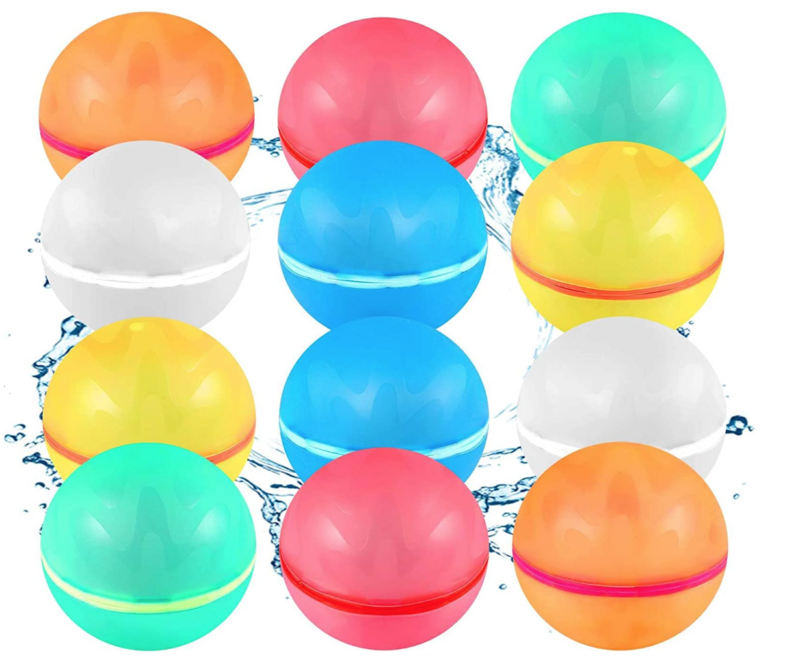 Why didn't we think of this? Genius. And really wish these were around when my children were little. Reusable water balloons . . .so fun for the backyard or the pool. I am buying a set because I love having something fun for younger kids to do when they come to my house. In fact that is why we held onto our Magna-tiles, too. They are by far one of the best toys we had for the kids.
Off to enjoy the sunshine. We are headed into a week of rain so we need to soak up the sun as long as possible. I hope you have a wonderful weekend. See you back here on Monday.