Time for a little bit of Saturday Shopping. Excited to share the grill we finally landed on as well as darling pieces for summer. Plus a few home decor items that won't break the bank. Grab a cup of coffee and let's get to it.
ANTHROPOLOGIE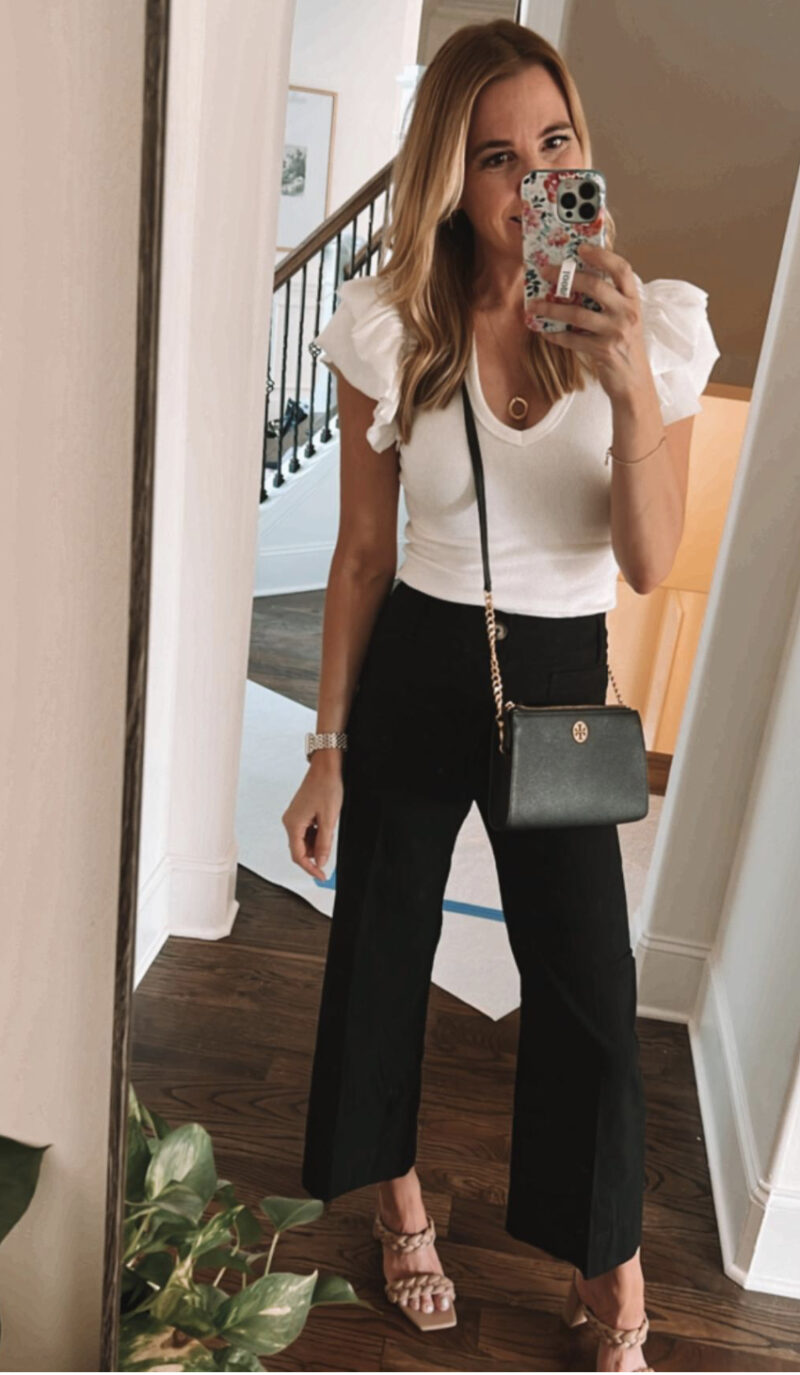 Can't say enough great things about these cropped pants. I've heard from so many of you that you feel the same way and have multiple colors. They are true to size and so flattering. Highly recommend. My top is no longer sold in white, but this Amazon top is quite similar.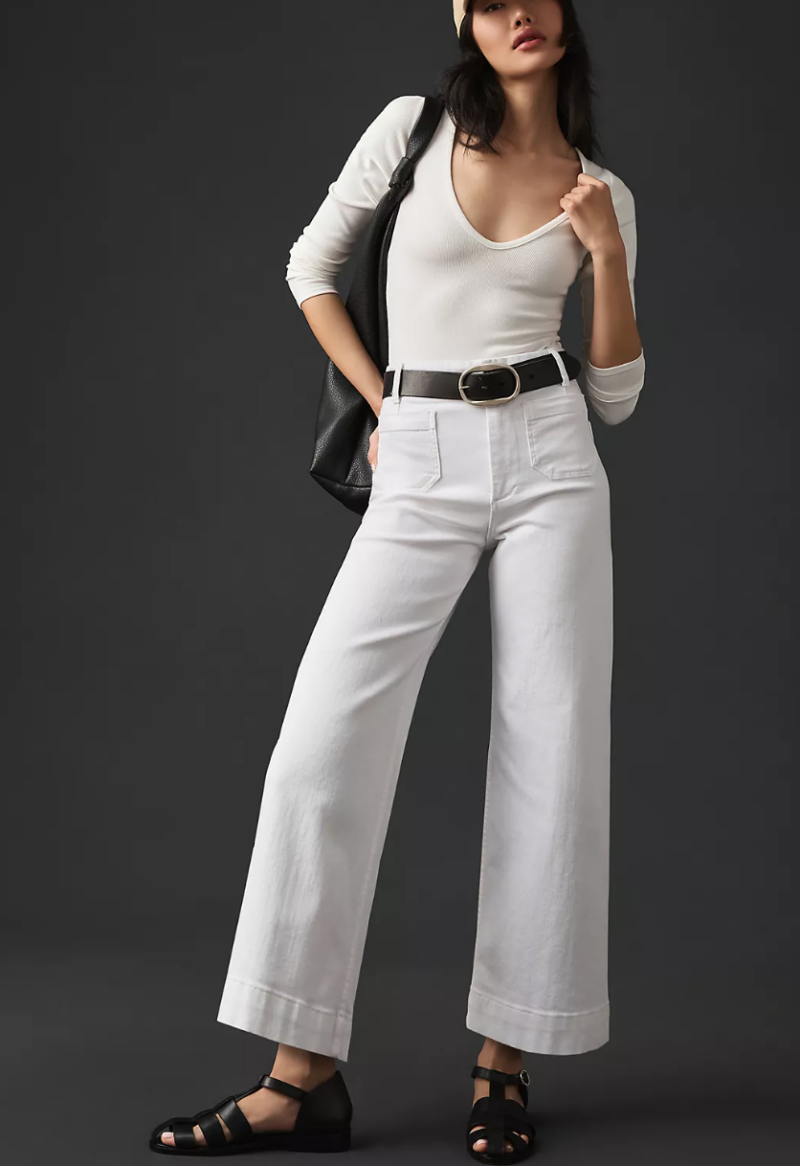 The white denim version is also great for summer. I have a birthday return to make at Anthro and may need to buy these.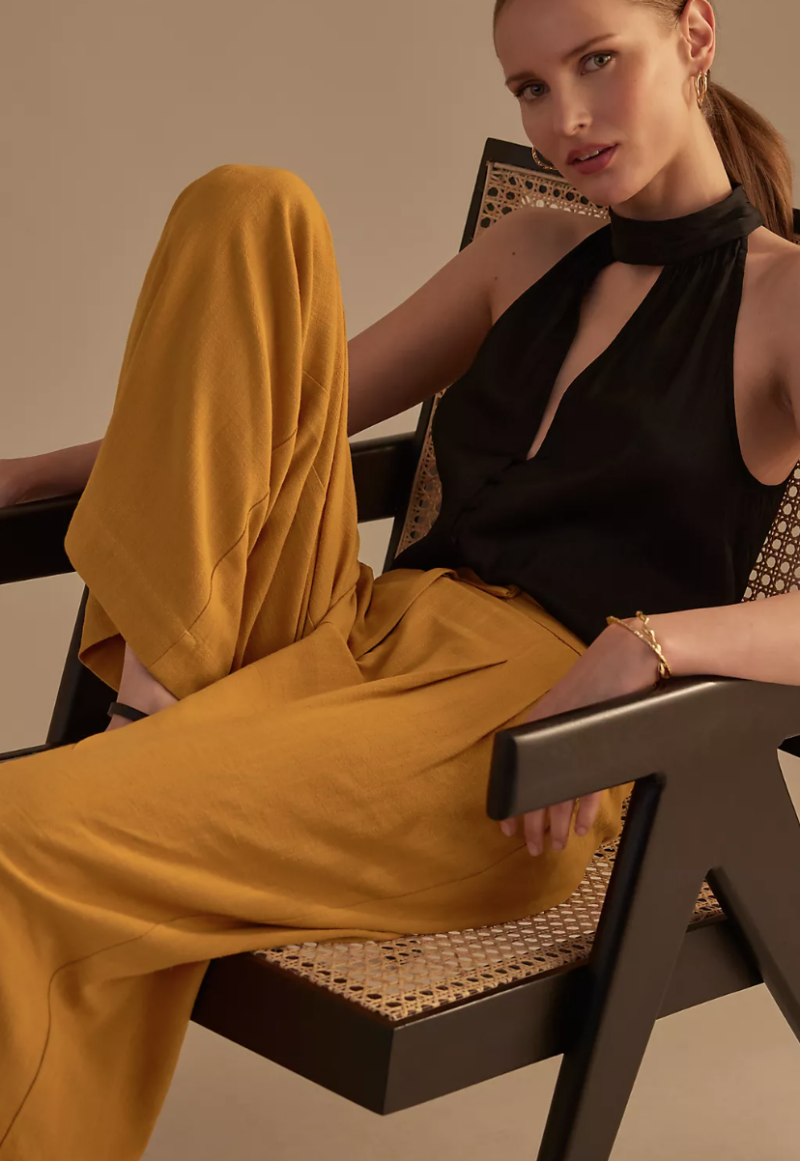 This halter top is so fun. Sexy while still being really beautiful. And I love how it's paired with wide legged pants.
Do you have a fun summer event coming up? I think this jumpsuit would be gorgeous. Such a bold and fun print. And a great cut.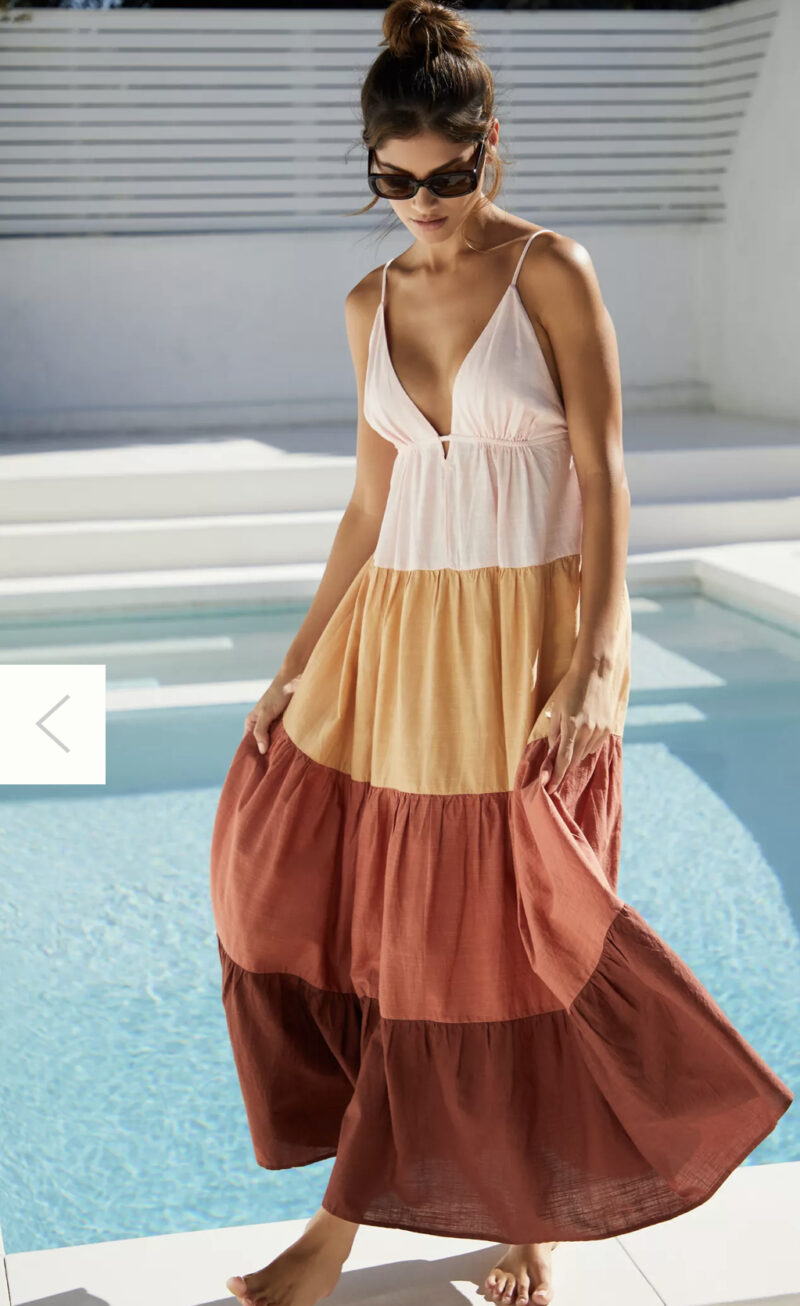 Summer trip coming up? What a pretty, flowy dress. I think you would need to go no bra or a sticky bra on this one.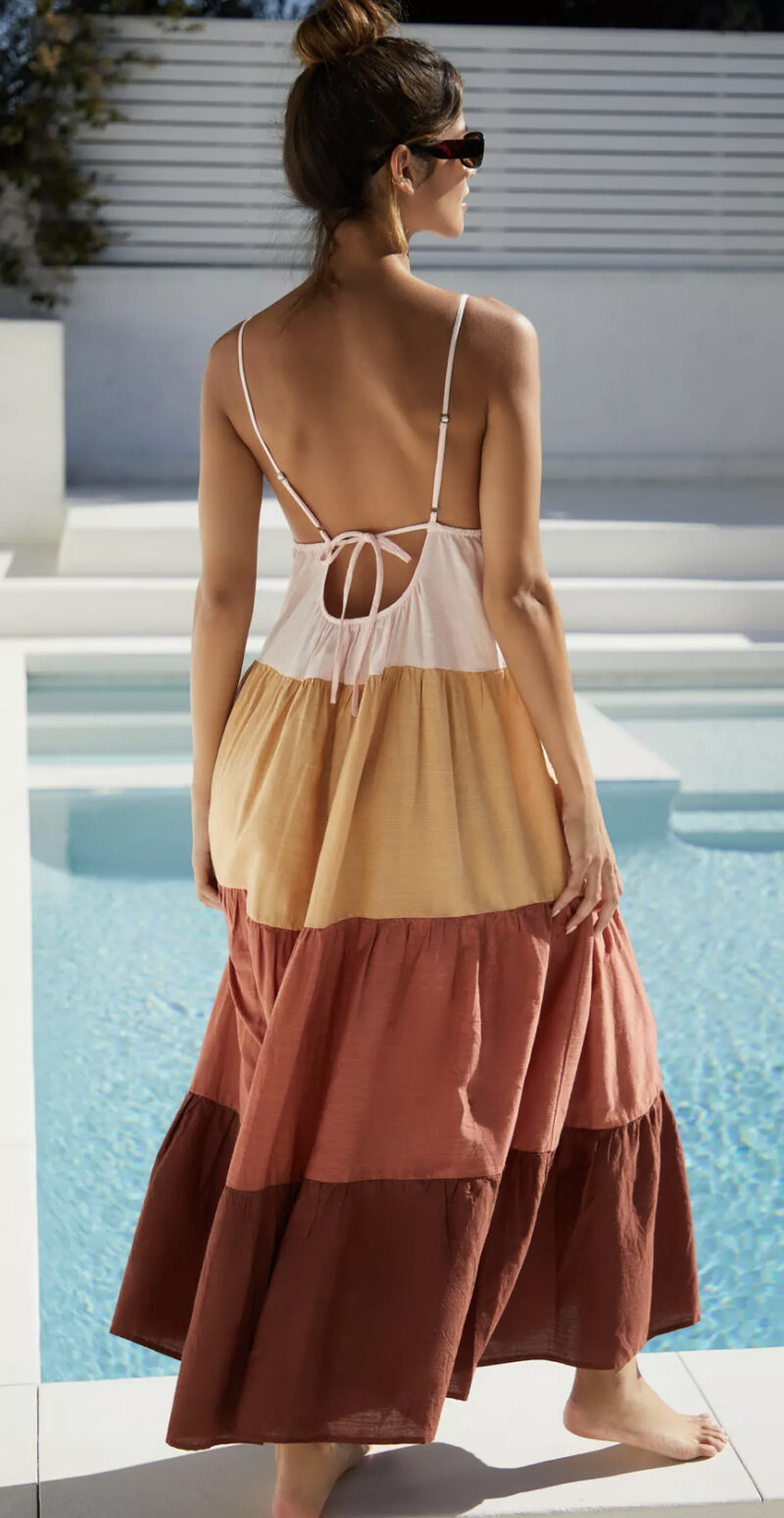 And that back is even better. Love this dress so much.
SUMMER SHOES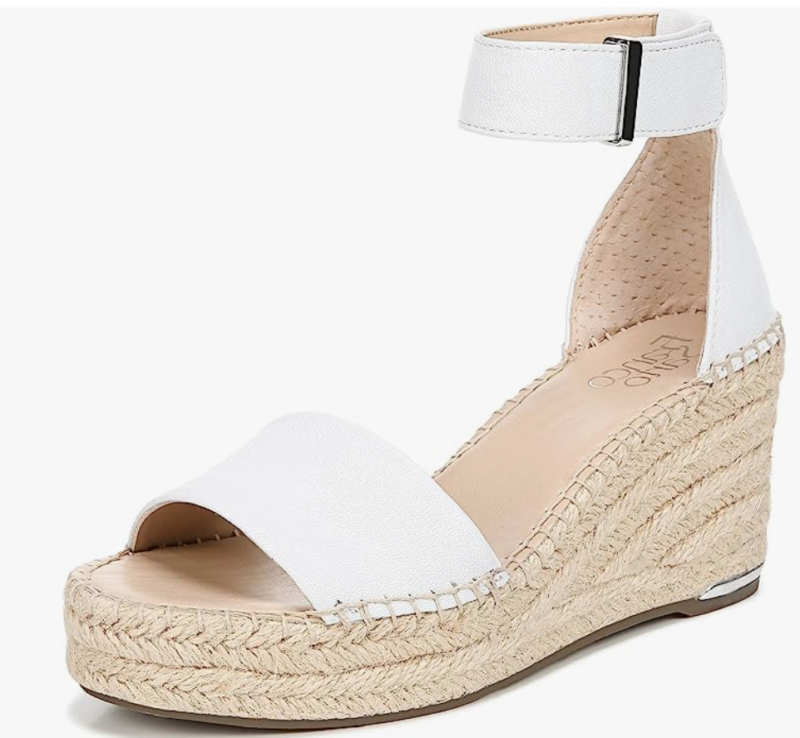 I love all things Franco Sarto. He makes the most well designed shoe. We ordered these wedges for my daughter and the are adorable in person. Great summer shoe to wear with dresses. The come in a ton of colors.
I haven't had a pair of Birkenstocks in years and these are suddenly calling my name. I love the gold buckles. And the light tan color goes with everything. These are darn cute.
PILLOWS INSERTS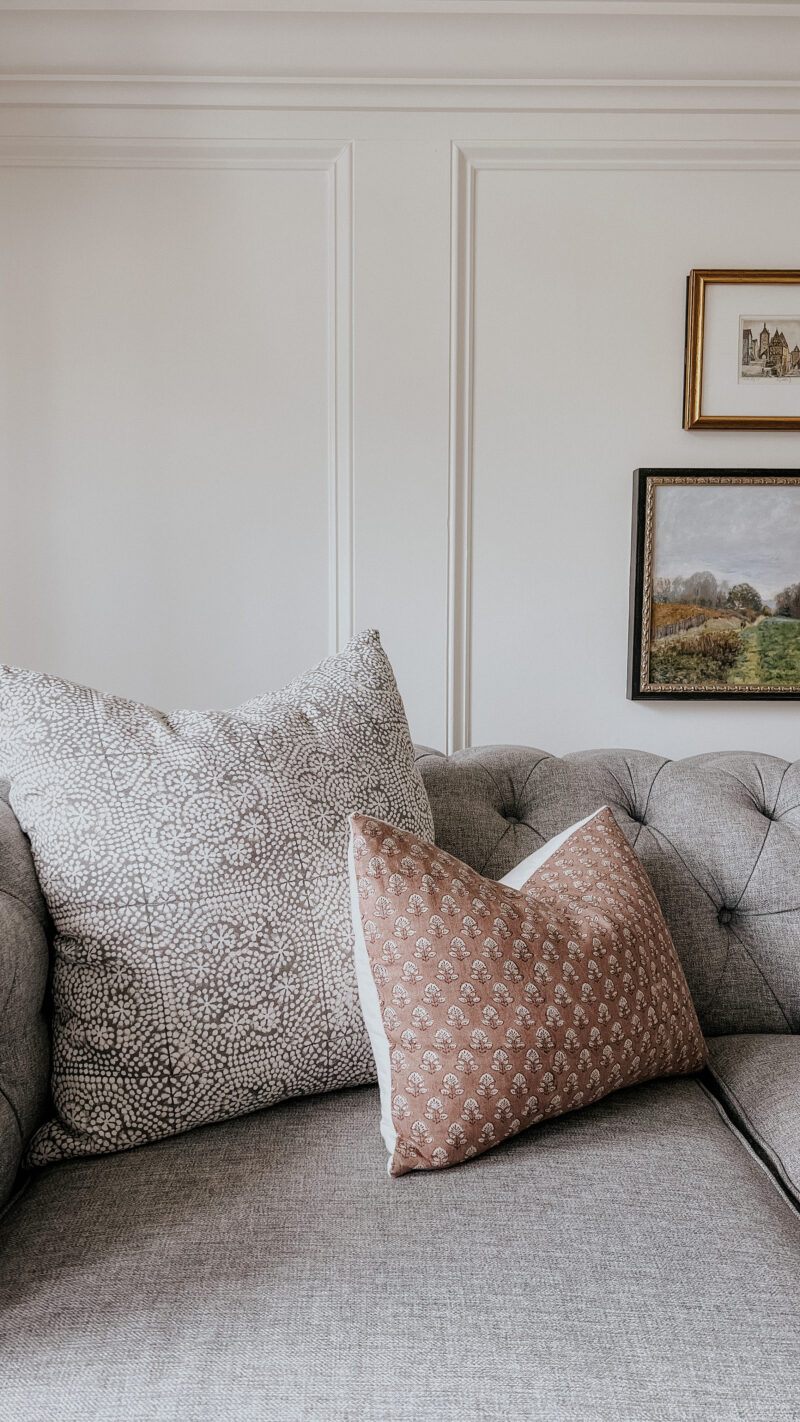 Anytime I share pillows, I am asked about inserts. They really can make or break the look. I always use this one. It has a nice weight to it and if you buy the insert 2″ larger than your pillow cover, it will give it that full, designer look. Otherwise, it will be too loose around the edges and you will be disappointed with the look.
OUTDOOR FUN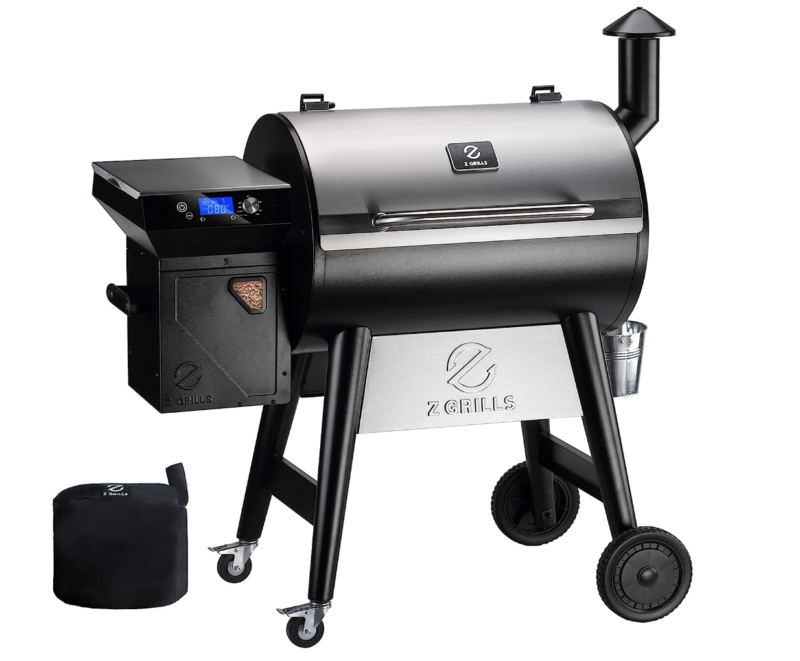 After two years without a BBQ, I am excited to announce we are back in the grilling game. Even better, we are now able to smoke our meats and veggies, too. Years ago our neighbors had us over and I will never forget how amazing the smoked food tasted. We are big fans so this grill/smoker was the right choice for us. Plus it comes with a cover which is nice.
My hubby made smoked ribs yesterday and that were so delicious. I think it is safe to say this wood pellet grill and smoker will get a lot of use over here.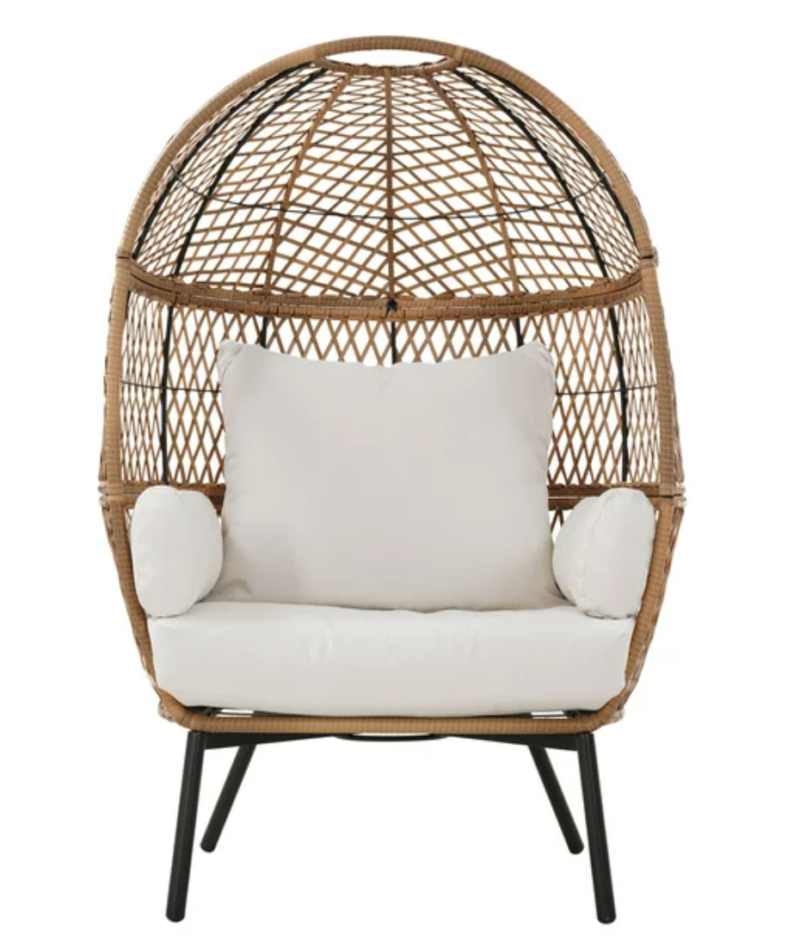 Noticed this darling chair is currently on sale. Such a fun statement piece for a patio (and comfy).
AMAZON HOME DECOR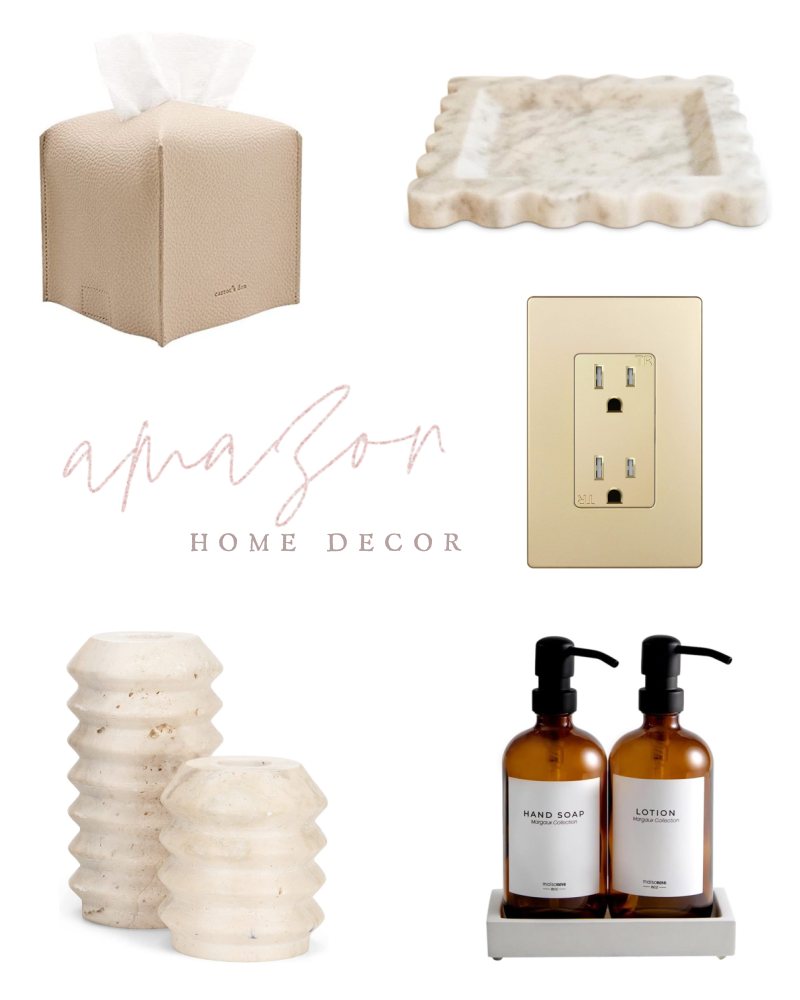 PRINTER AND PHOTO BOX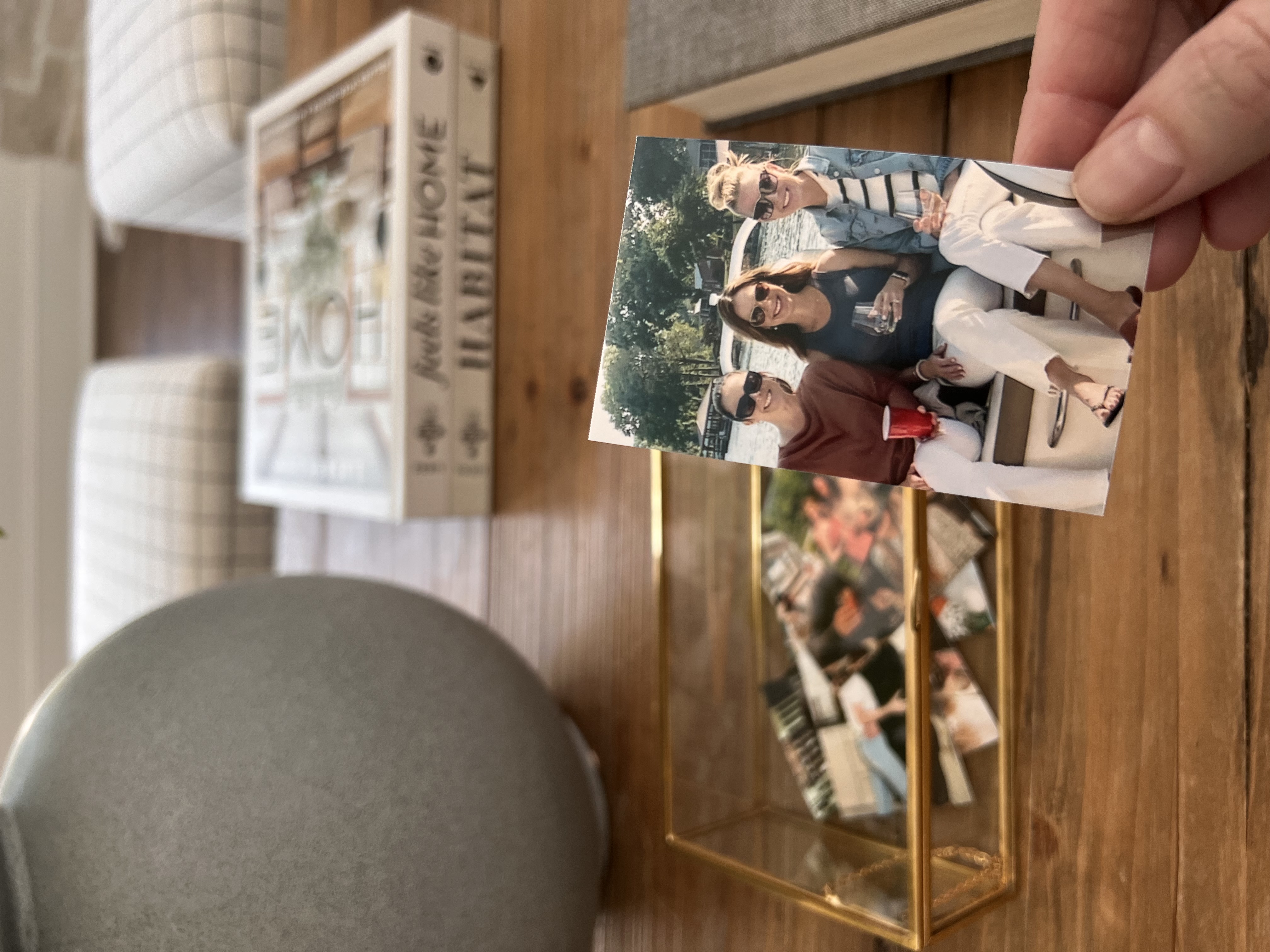 This photo printer (27% off) was the best seller from last week. We LOVE our printer and use it for printing out great moments and keeping them in the brass box on our table. Hands down one of our best purchases. These are the replacement cartridges (25% off) you will want to buy.
WALMART HOME DECOR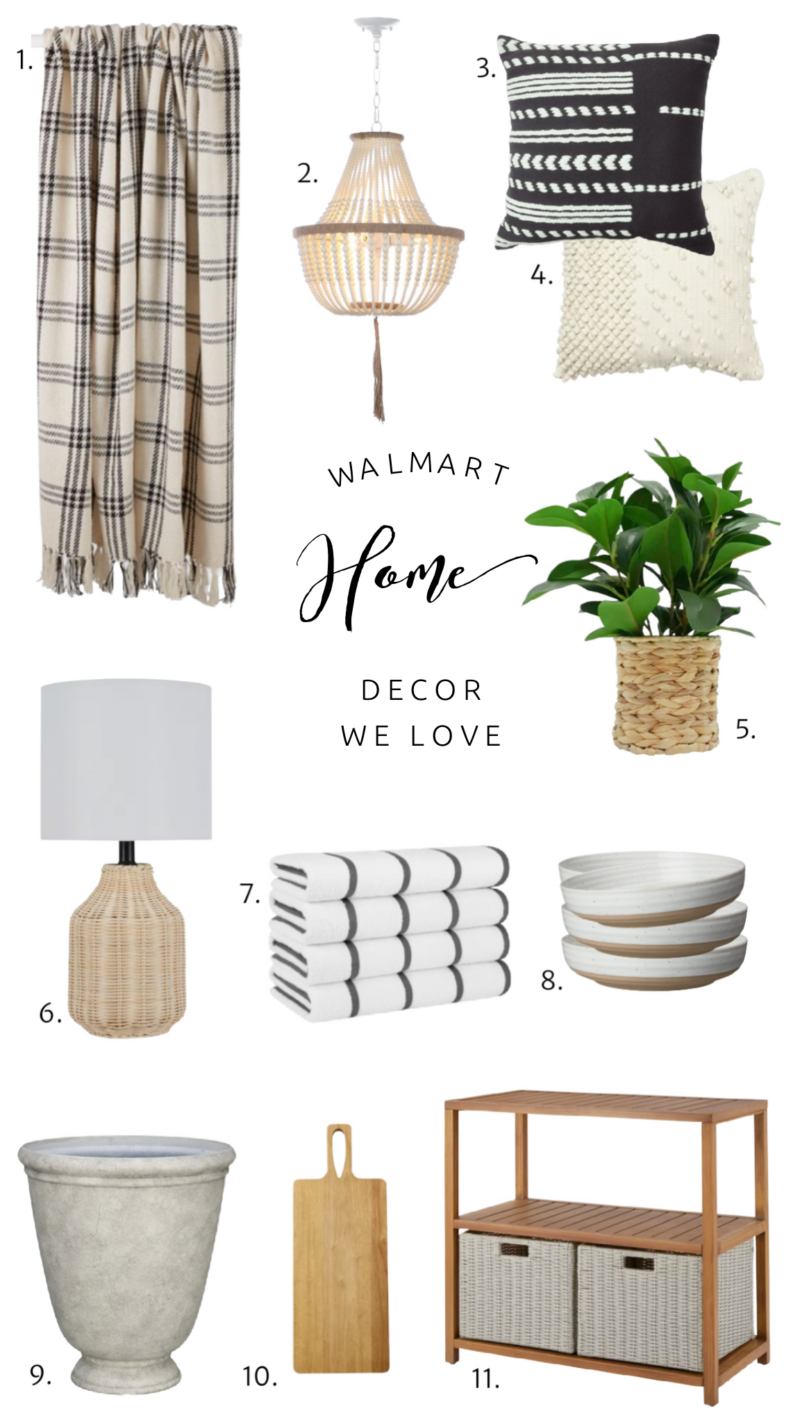 I recently shared a post with photos of how we have styled the above items in our own home. You can check it out here.
THRIVE MARKET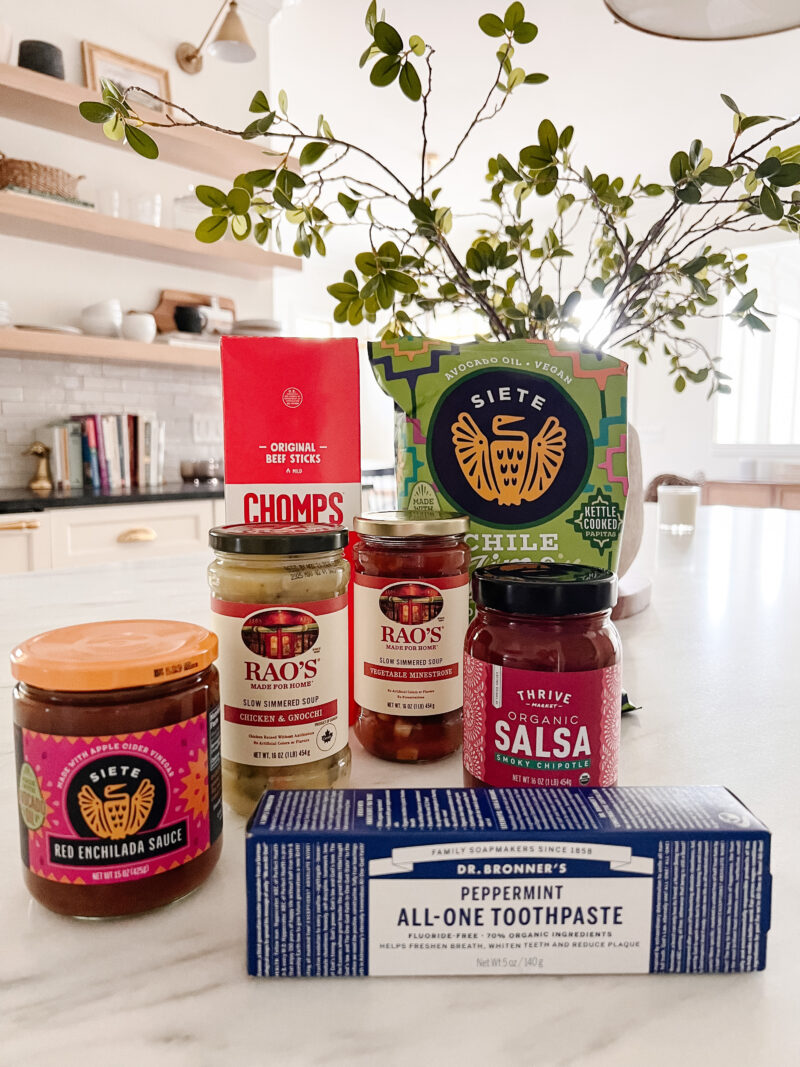 Still completely in love with Thrive Market. I order most of our snacks and staples (great for baking supplies, too). And it always seems to arrive within two days which is great. Then we just focus on fresh produce, eggs, and meats when we shop at the store or Farmer's market. It ends up saving us so much money because I am not buying random stuff. This past week, we tried ordering a few new things and they will definitely be in our rotation. If you want to give it a try, this link will get you 40% off.
We are off to enjoy the beautiful weather before a storm rolls through. Thinking about hitting up an antique mall which we haven't done in ages. Anyone else enjoy doing that. When we were first married, we bought a table from an antique mall and still have it to this day. One of our favorite purchases.
Have a wonderful weekend.