Morning! Happy July. Can you believe it? The kids will be back in school before we know it which is crazy. Sharing some really fun finds this week. A few Fourth of July items that will still arrive in time plus daring summer outfit ideas. Let's jump into this week's Saturday Shopping.
FRAME TV ARTWORK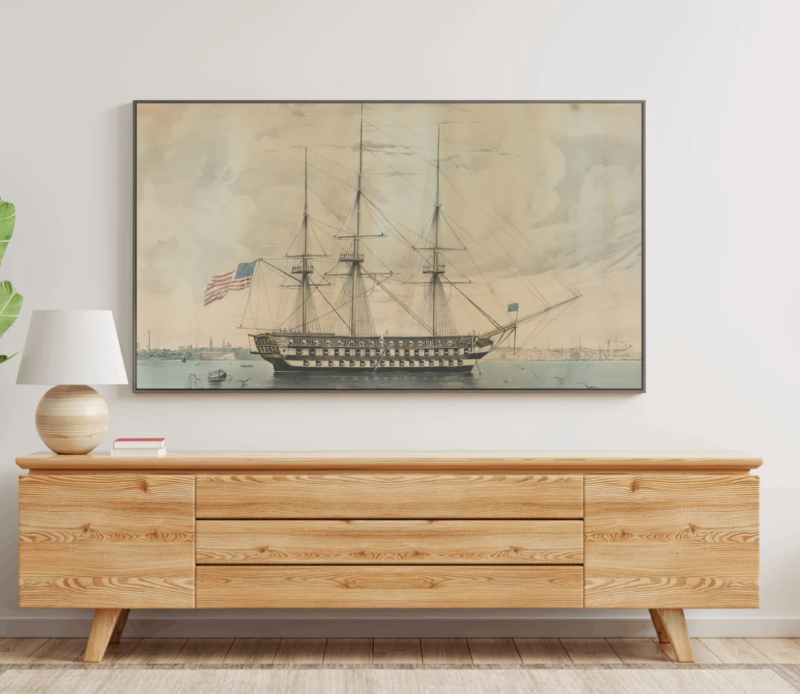 While searching for patriotic frame tv artwork, I found this and fell in love with it. So good!!! You can download it here.
CLASSIC FOURTH OF JULY DECOR
WILL ARRIVE BY THE FOURTH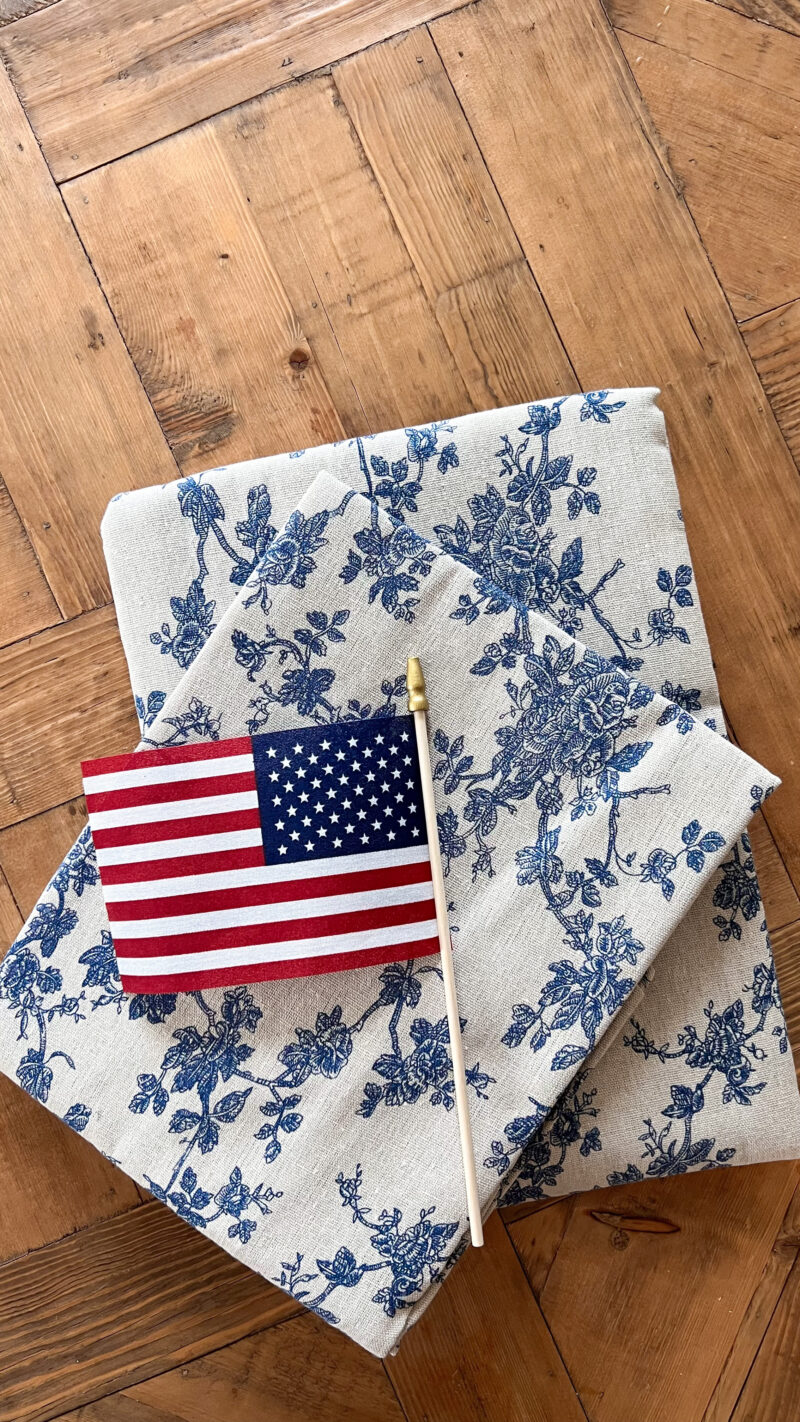 I ordered two of the floral tablecloths and love them. I appreciate that they can be used throughout the year but made to be Fourth decor with a vase of flowers and a flag or two. I though they were unique and different while still being really classic.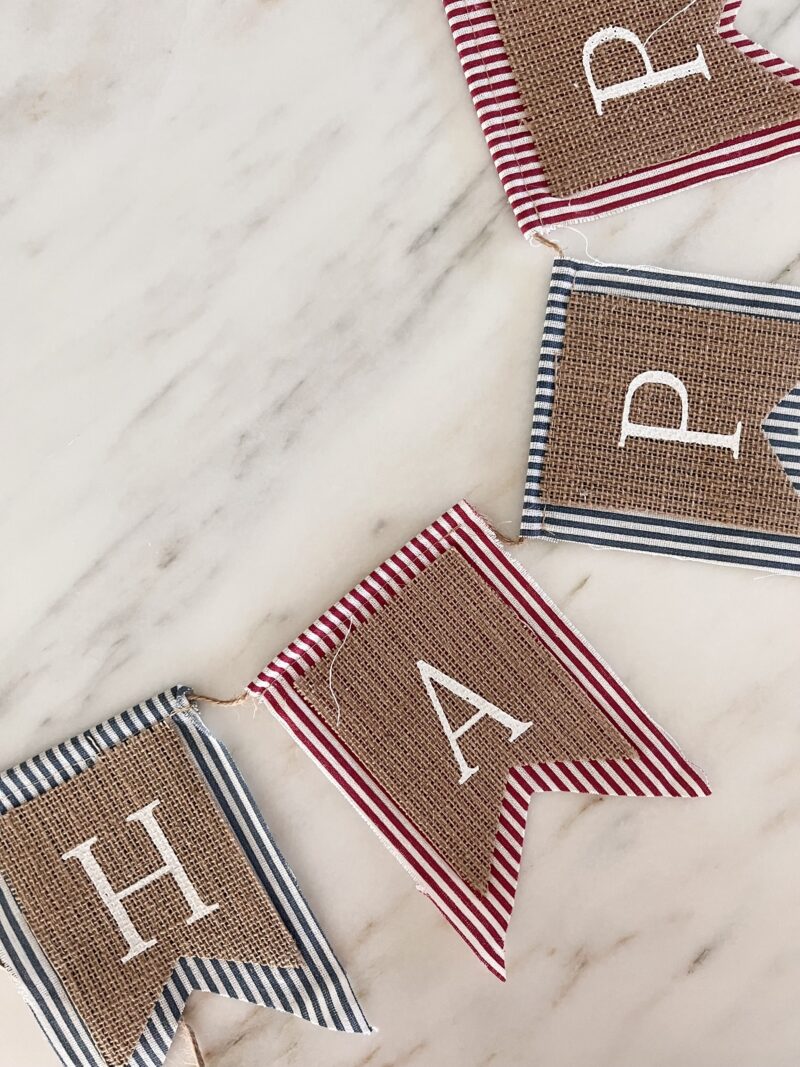 The pinstripe banner is a must. Girls, it's adorable in person. It reminds me of something you would see at Pottery Barn or Serena and Lily. It's a really beautiful classic blue pinstripe in person (not sure why it looks gray here).
UPDATED DENIM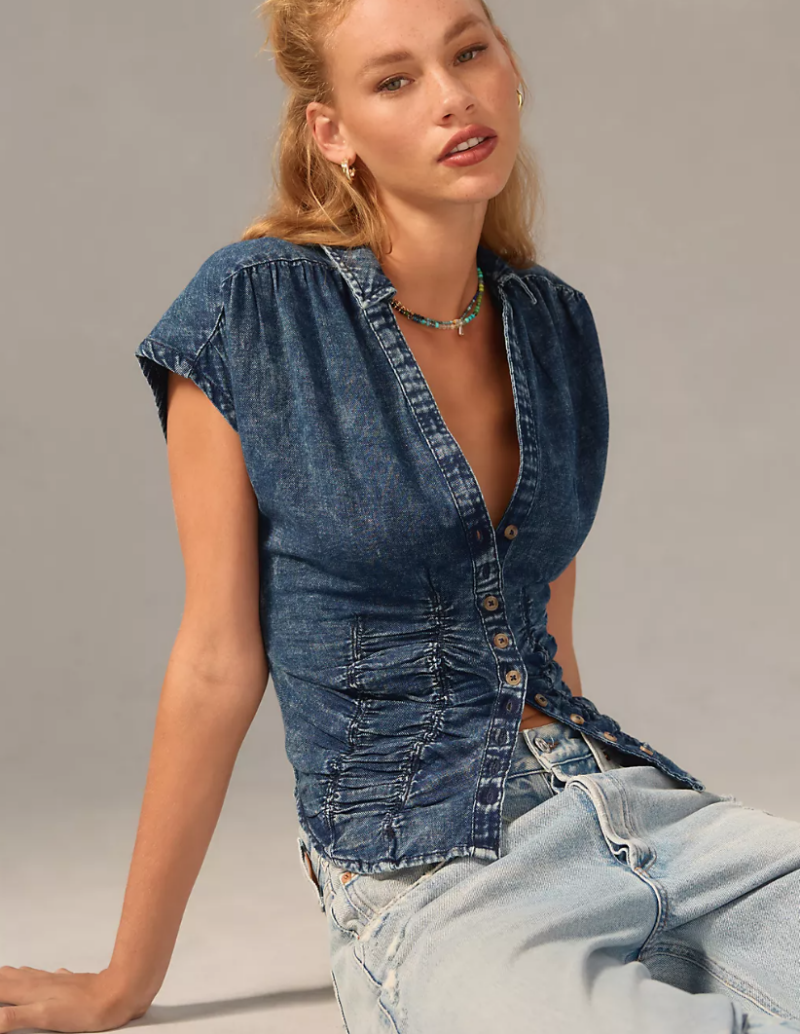 This top is adorable. I love the ruching on this. Such a feminine feel for a denim button down. Picture it buttoned at the bottom rather than open and it's a cute one!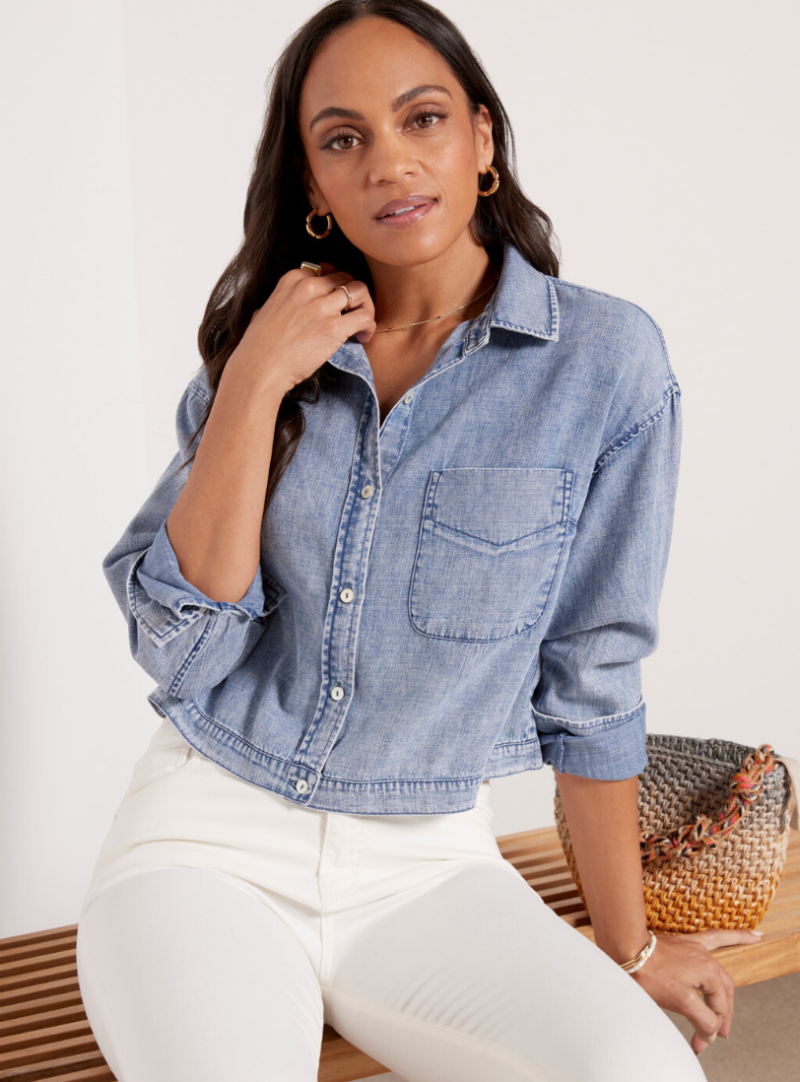 This denim top is so unique and cute, too. Love the waistline on this.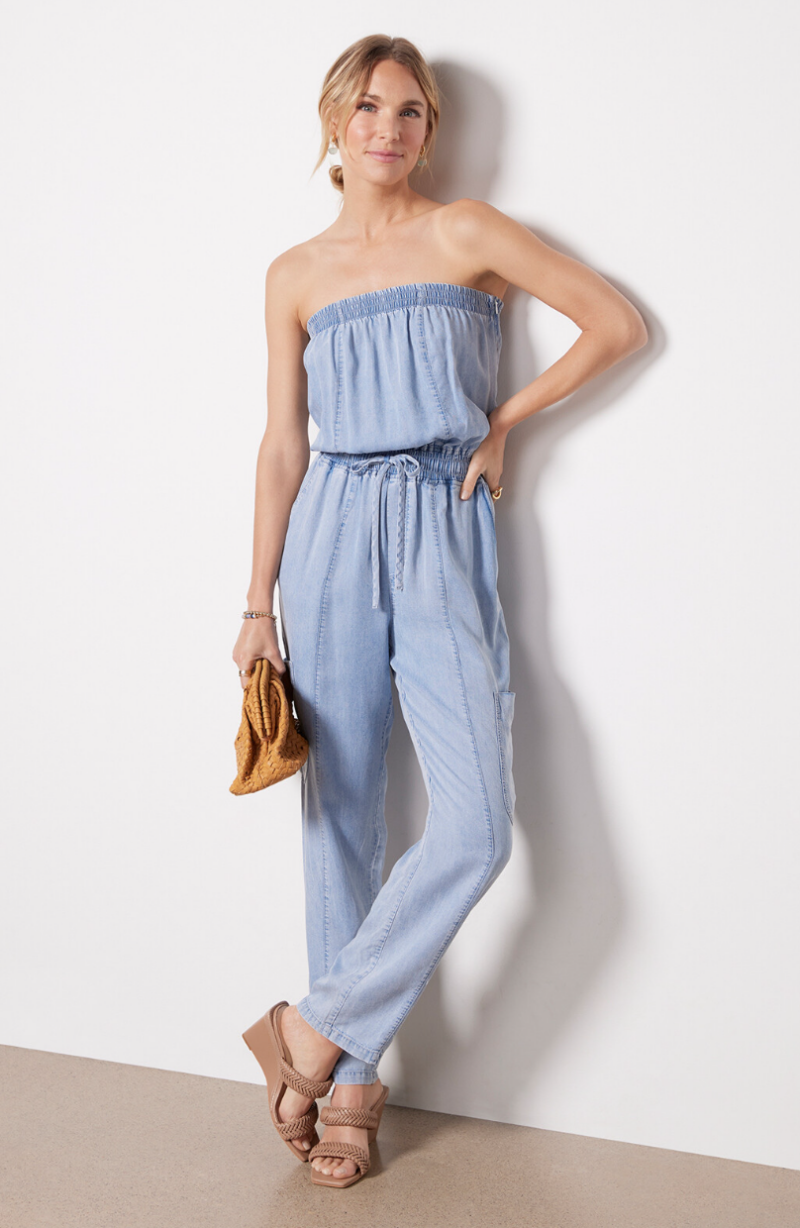 Another great way to wear denim and this one is on sale. Such a fun jumpsuit.
BEAUTIFUL TOPS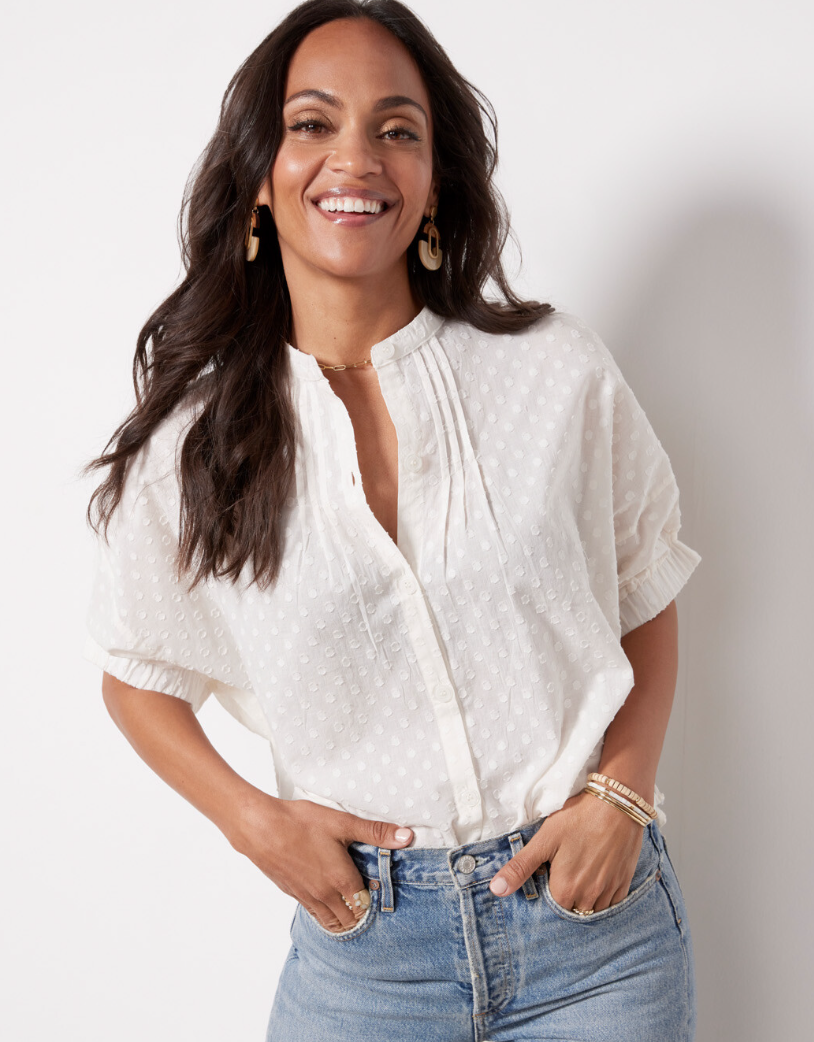 My husband surprised me with this pretty top for my birthday and I love it. It comes in a few colors. Looks cute worn untucked as well.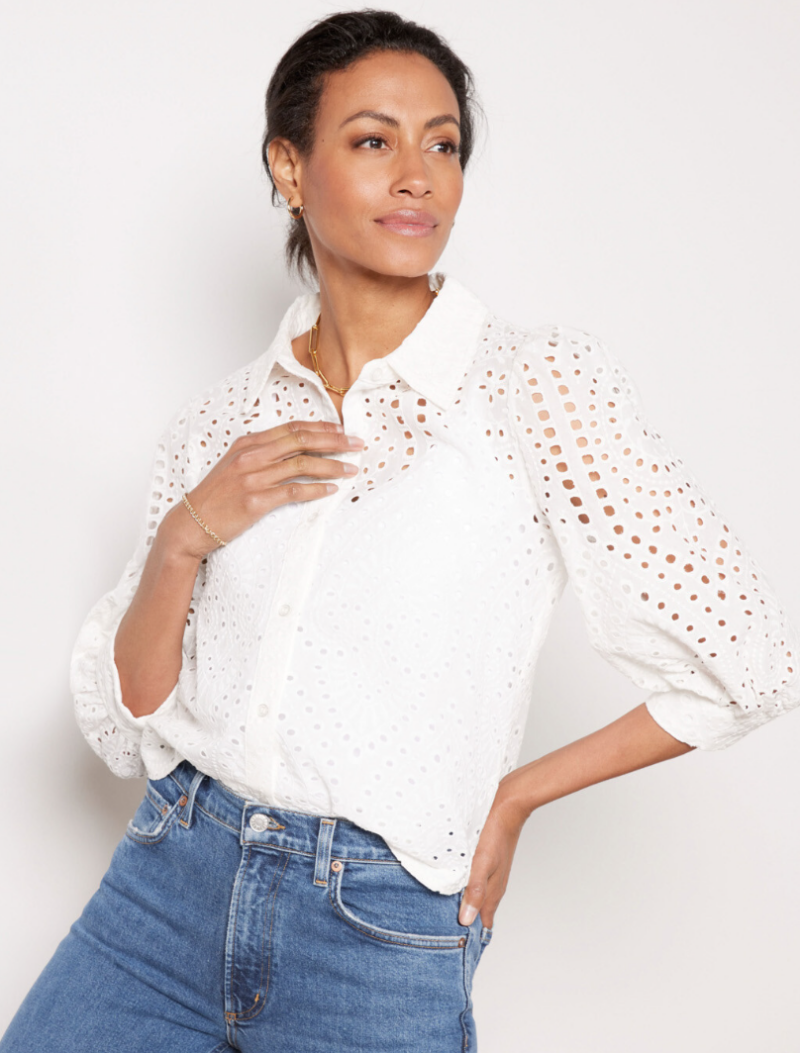 This eyelet top is a show stopper and currently on sale. It's pretty dressed up or down.
HUGE LOFT SALE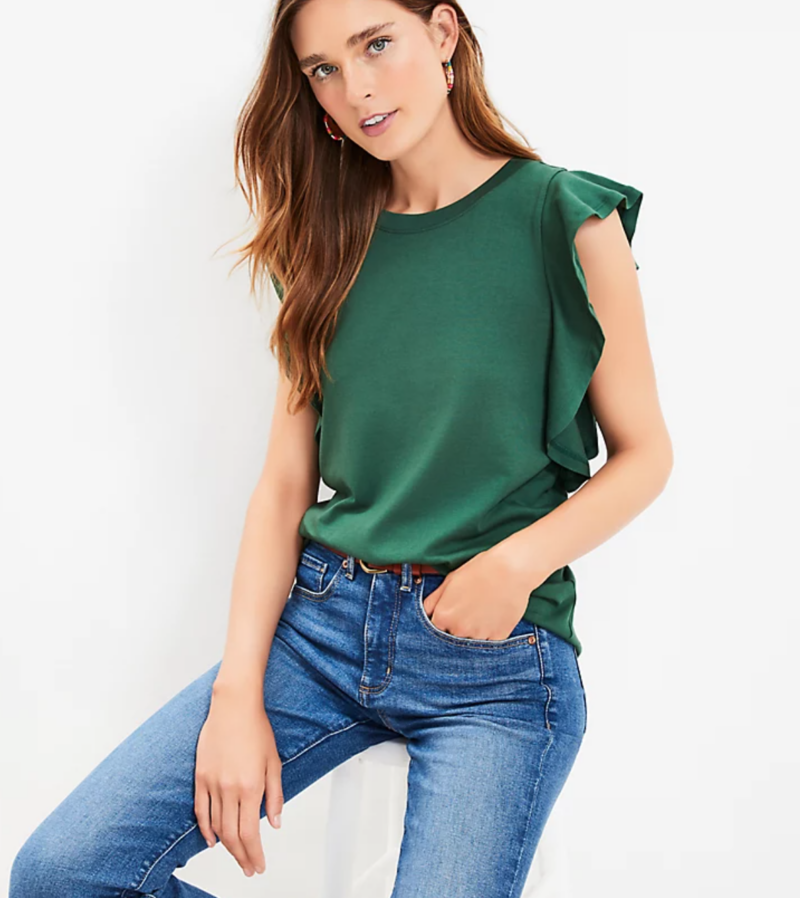 I'm always up for a flutter top. This one is 40% off plus an extra 20% off. In fact most of Loft is a screaming deal right now. Definitely worth giving their sale a look.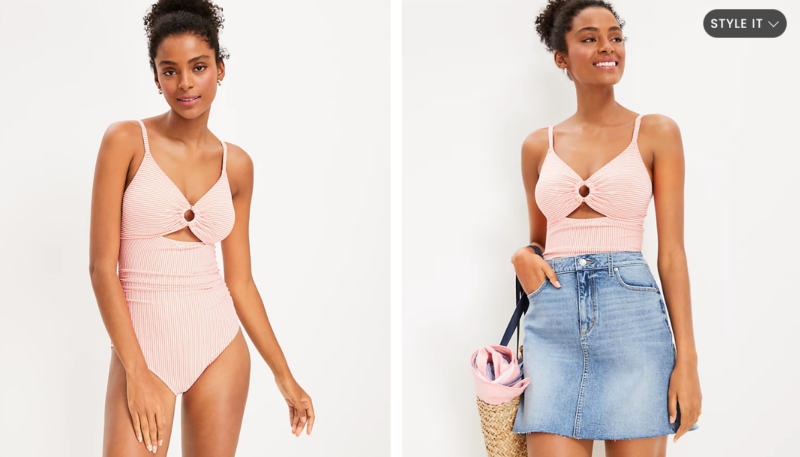 This best selling suit is 40% off plus an extra 20% off. So adorable. Love how it looks with the denim skirt. (also on sale).
AMAZING DRESSES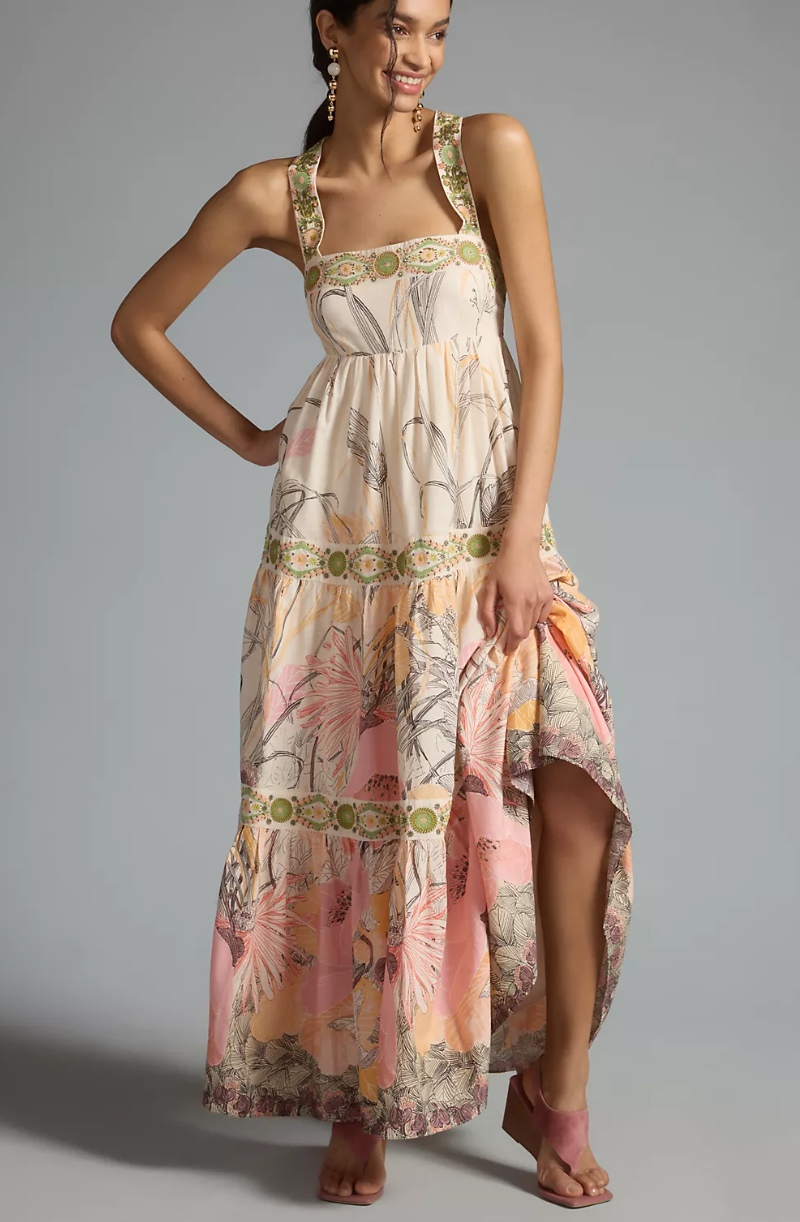 If you have a special occasion coming up, I thought this dress was incredible. Great reviews. A splurge but so beautiful. Something about cut and the print. . . so elegant.
Well this dress is pretty perfect and under $100. I also like this black maxi dress.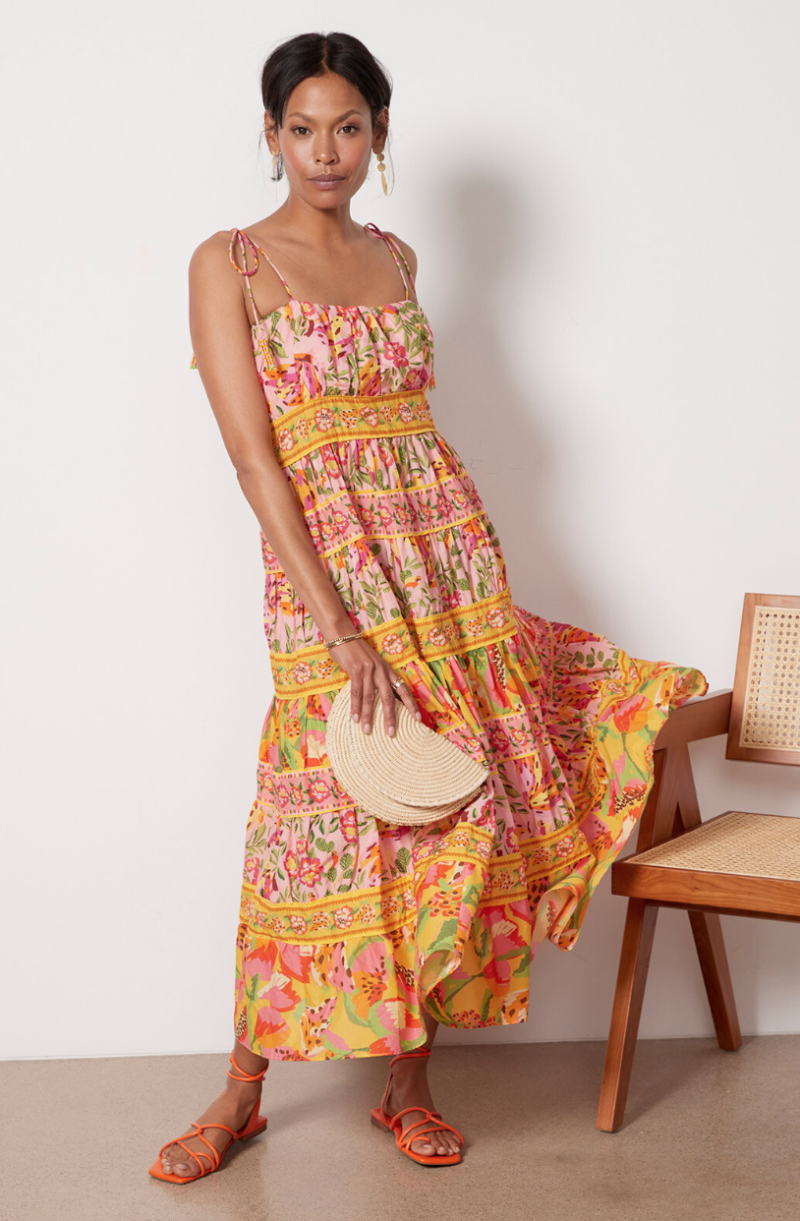 Headed on vacation or somewhere sunny? This is so lovely. I am obsessed with the color combination.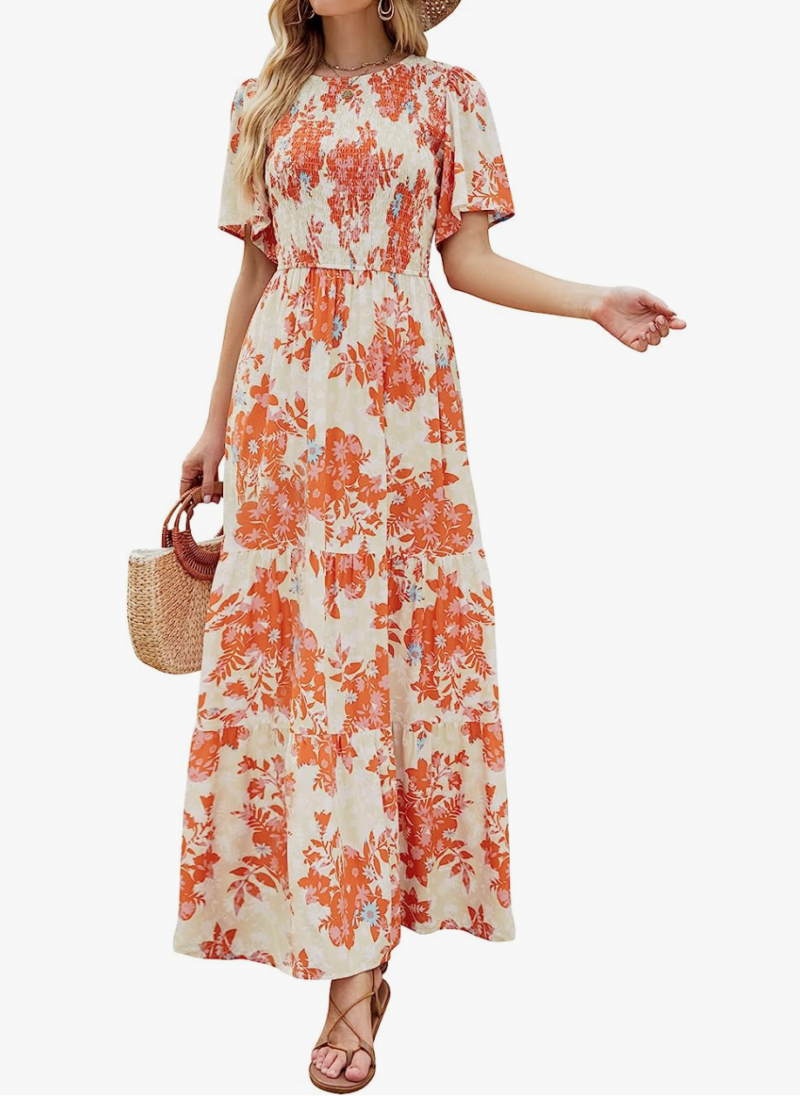 This summer dress has a similar feel with those beautiful colors but is now $40.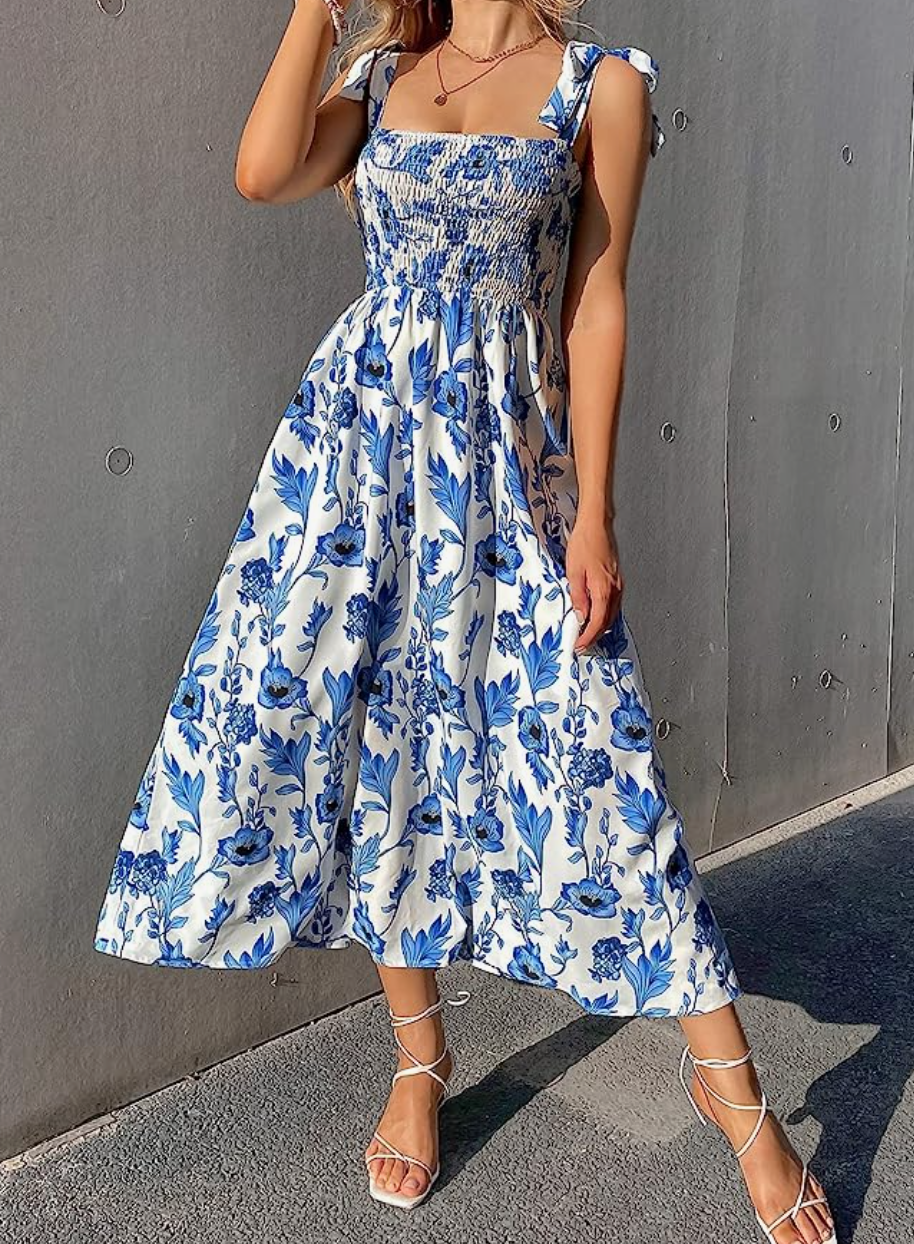 Another pretty dress and this one is $40. Blue and white always works well together.
SUMMER HEELS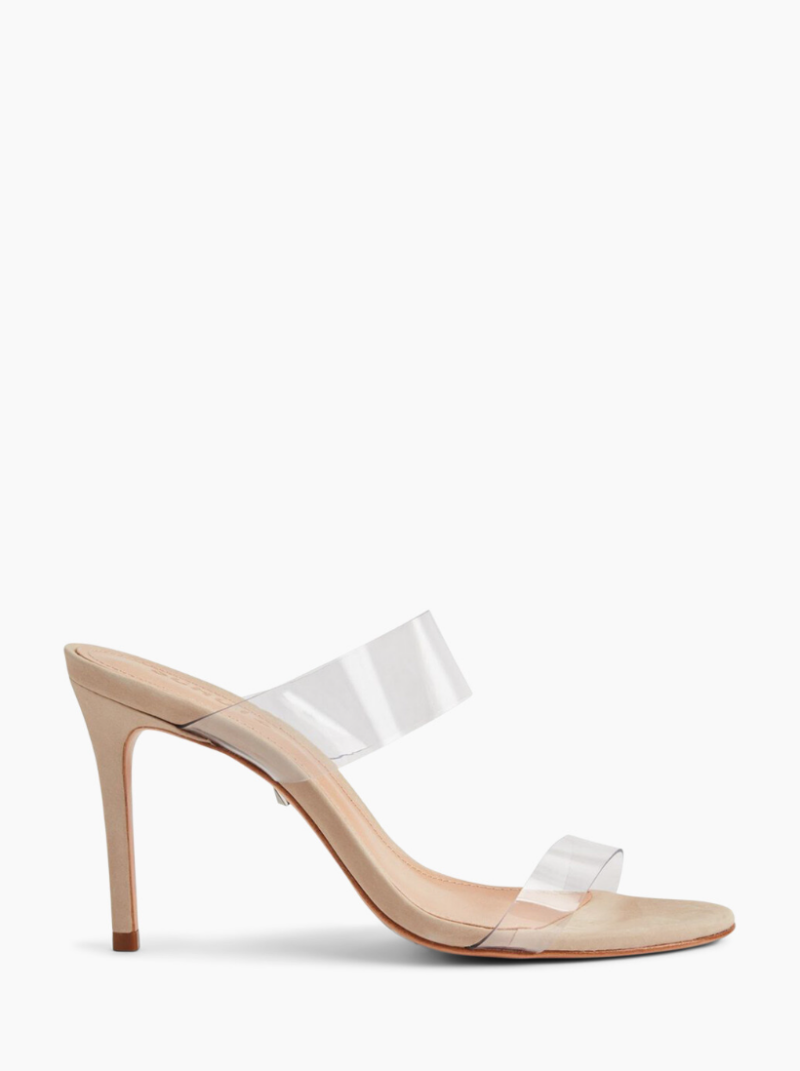 I'm so excited about these. I've been looking high and low for heels like this. These are so pretty and look great with so many summer dresses, skirts and jumpsuits. I just ordered them for myself.
This is another really great option.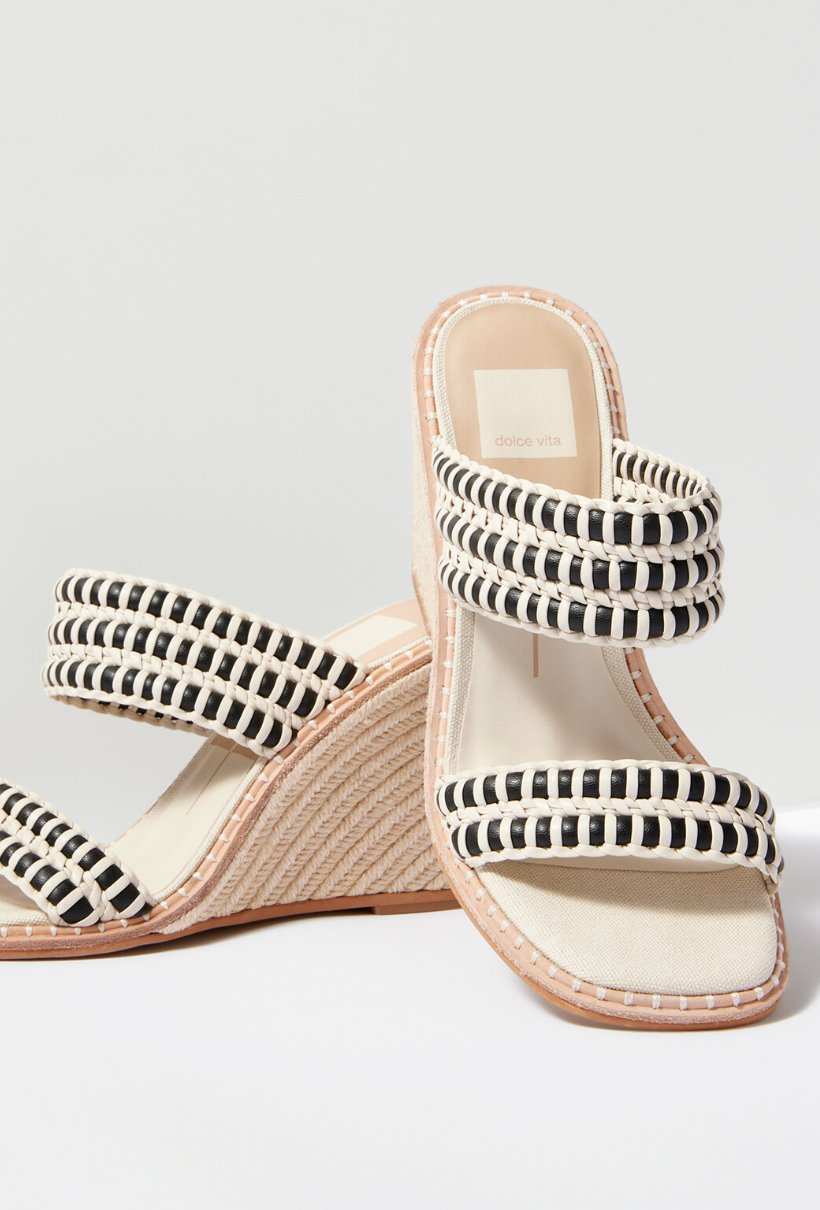 Well these are crazy cute. That is all.
SPORTY DRESSES
Classic look and currently on sale. Navy and white is always a great combo.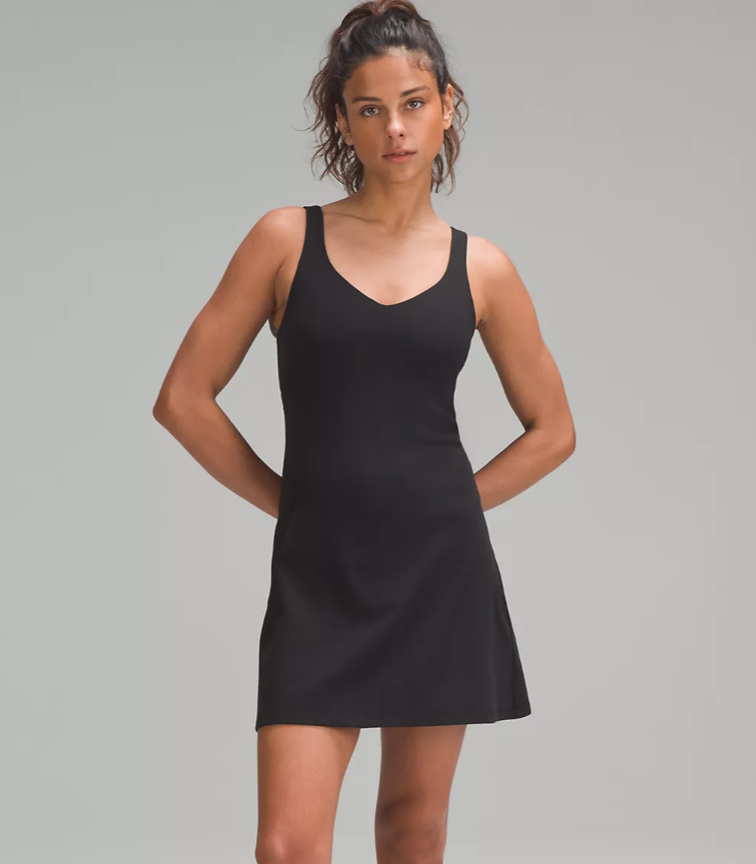 The Align Dress is really great and comes in a handful of colors.
BACK TO THE BASICS
I just ordered myself this set. These amazon shirts are incredibly soft and more fitted than the website shows. These are so cute with wide legged pants. An easy outfit to pull together.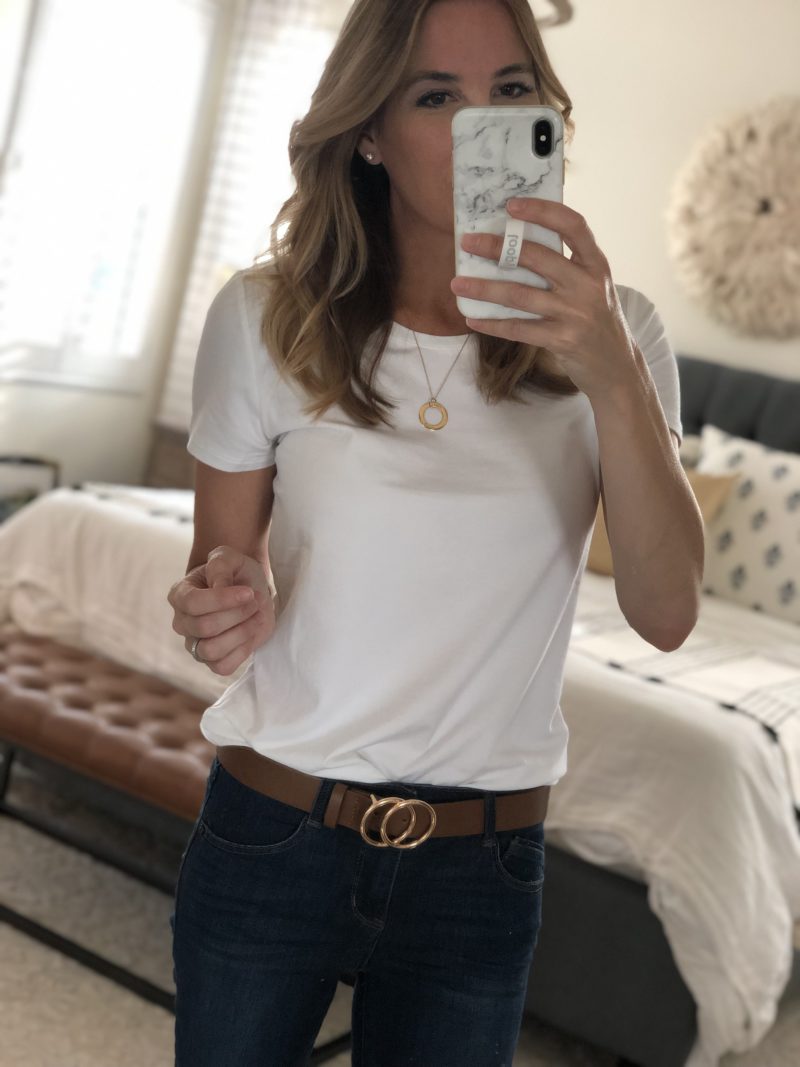 Here is a flashback photo to how the t-shirts fit. I have been wearing these for years (belt here).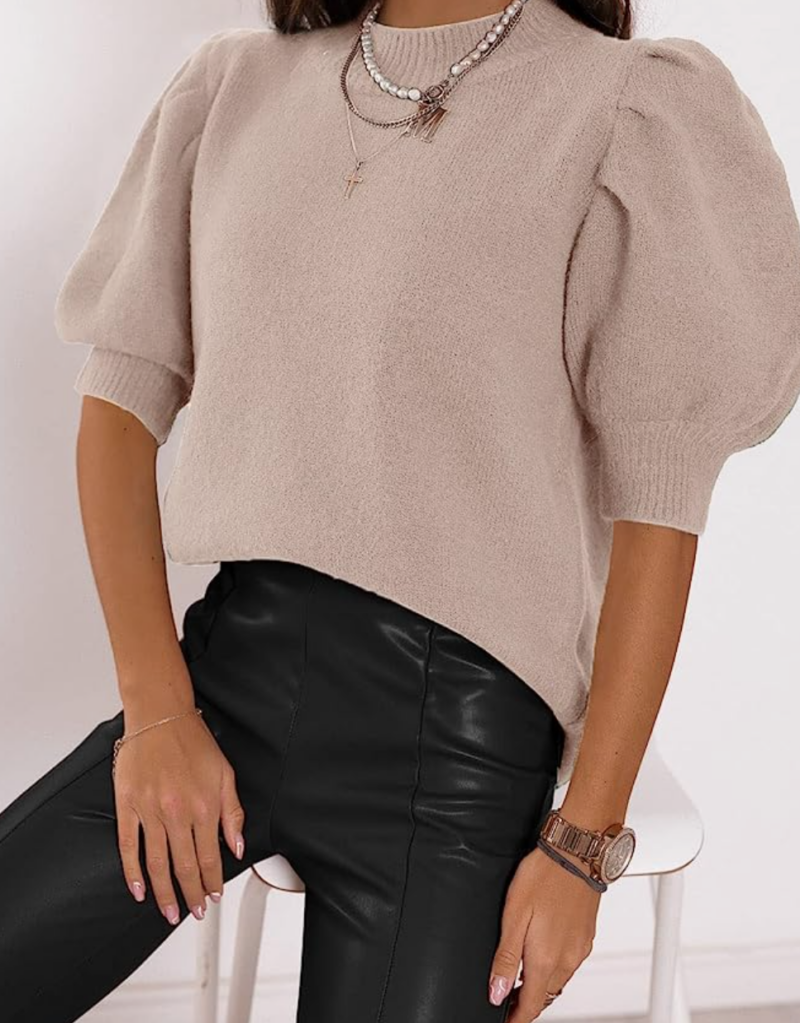 This top arrived and I absolutely love it! It will be more for cool evenings or Fall as it is sweater material but it's one you should know about. It comes in so many colors. Love the cut and really like it with these faux leather pants, too.
I know nobody is thinking about faux leather right now, but a reader told me about these darling pants. Says she wears them all the time around the holidays. Definitely on my wish list. But for now, back to summer!
GIVE ME ALL THE RED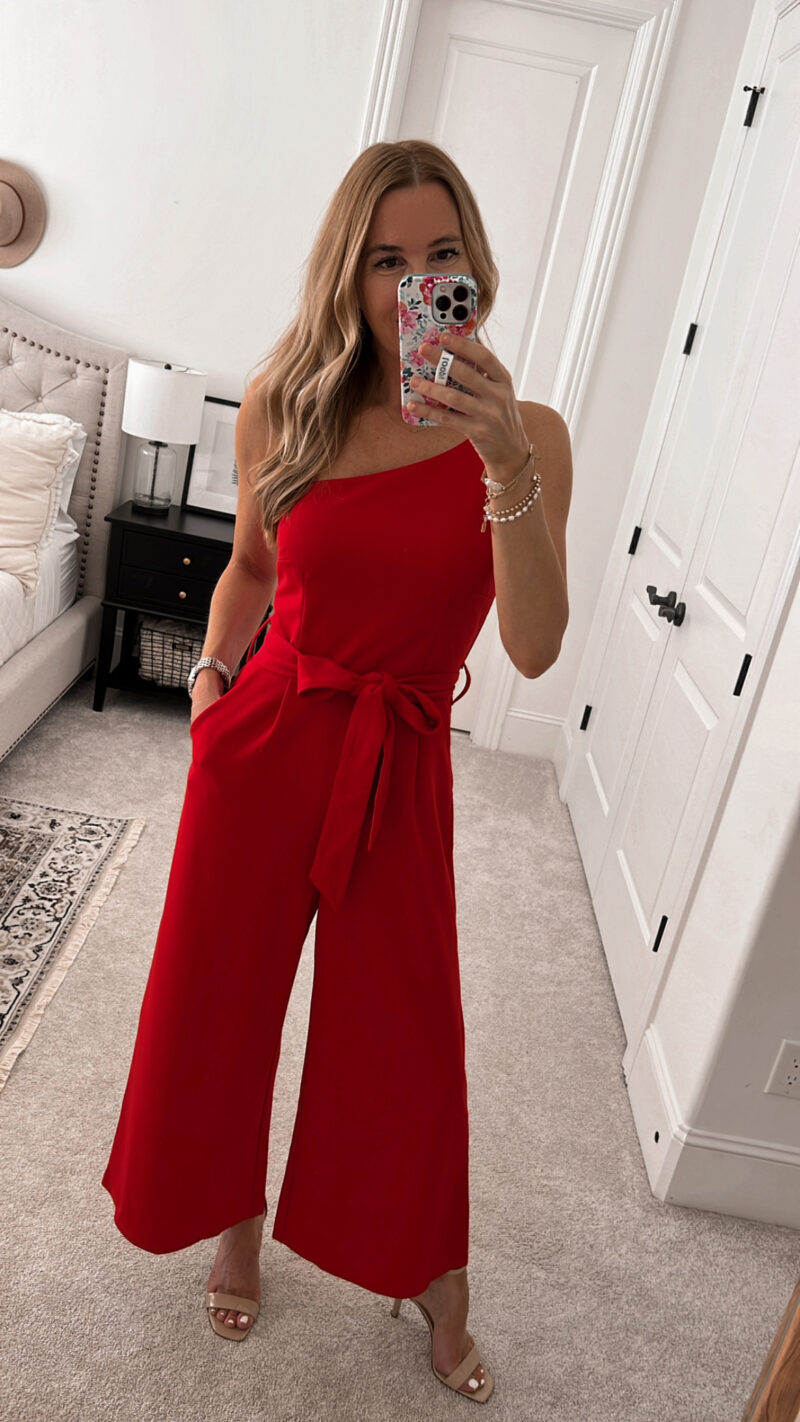 I just wore this jumpsuit out for a date night and so many people asked where it was from. They are always shocked when I say Amazon. This is the size small. I would say it is true to size or runs a tad big.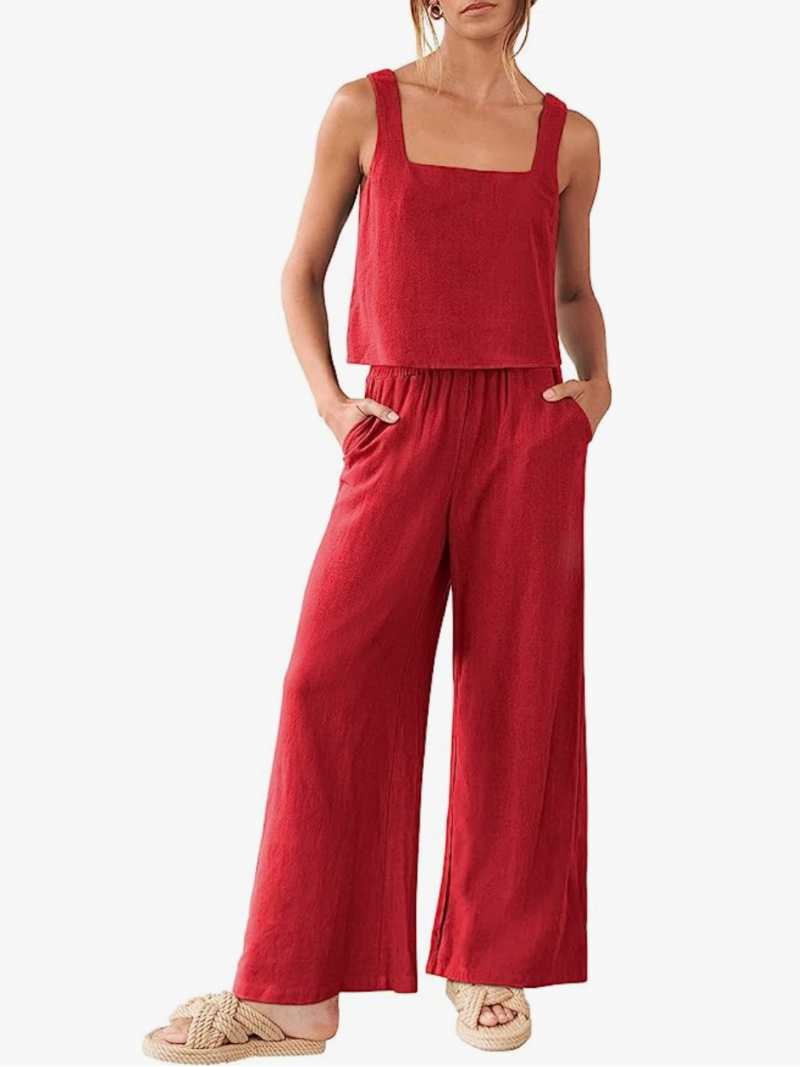 I thought this more casual set was really cute. Could be darling for the Fourth of July.
COLLAGEN UPDATE AND FREEBIE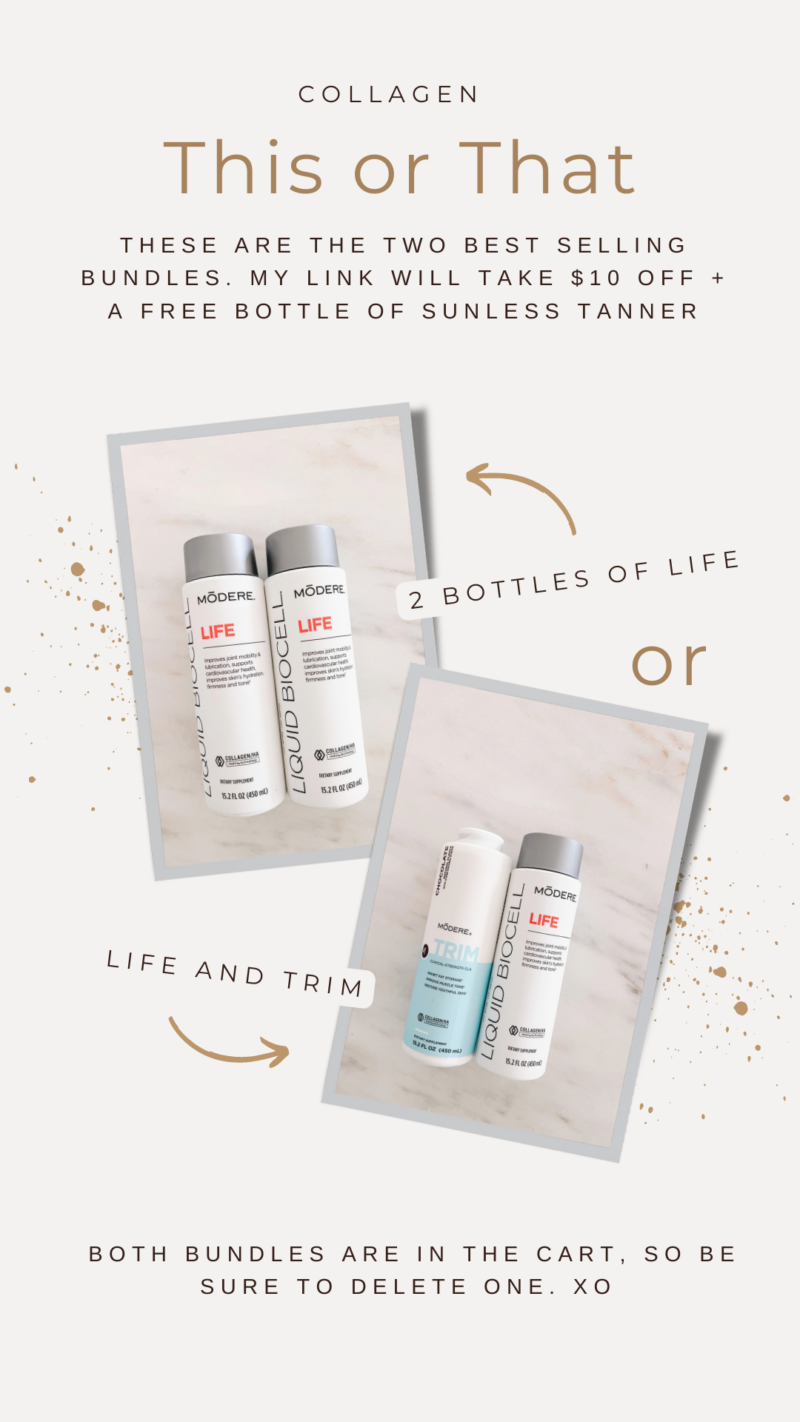 Just a heads up that if you have been wanting to try collagen, if you spend $79 or more you receive a free bottle of sunless tanning foam plus $10 off. These are the two most popular bundles so I put them both in my cart. Be sure to delete one bundle if you give it a try. I credit my liquid collagen (three years now) to improving overall look of the skin plus stronger hair and nails (and no joint paint which is big).
We are having some crazy heat right now so I am praying it mellows out before hosting the Fourth. Fingers crossed. Safe to say our newly planted hydrangeas are not loving the heat wave.
Enjoy the weekend with the people you love most.