Good morning. It's nice to be back here. I unexpectedly took most of the week off because it was the last week of summer for us. I just wanted to be present for the kids and be sure they were all set for their first day. If you have children, you know what it's like to be at home waiting for them to walk through the door. So thankful all went well. Just trying to brace myself for a busy and emotional senior year. I'm looking forward to sharing this week's Saturday Shopping with you. It's a good one.
AMAZON PILLOWS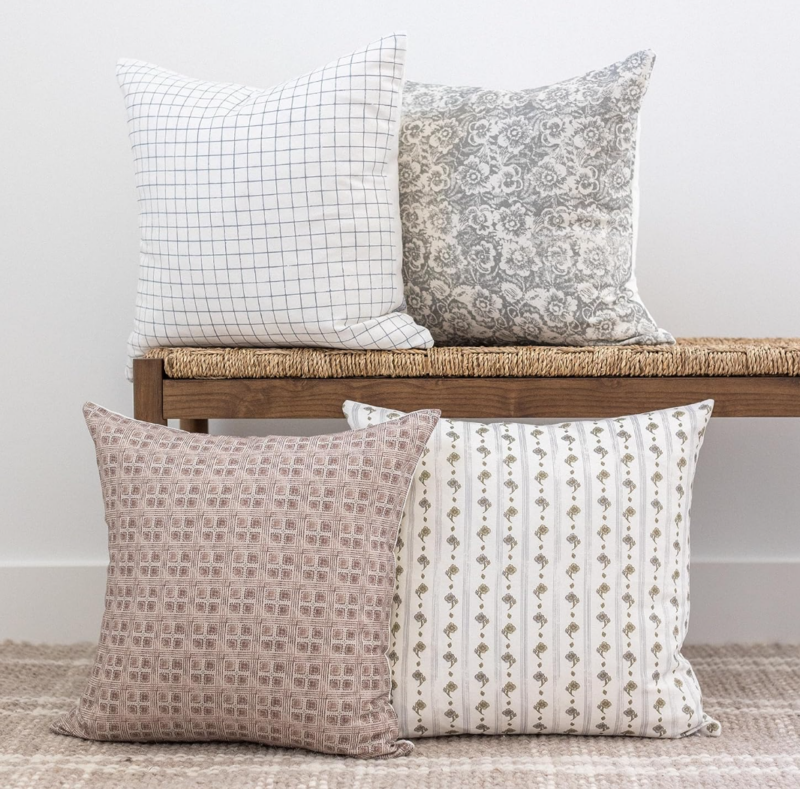 Pillow covers can be so expensive. These block print pillows are beautiful. And if you struggle to coordinate prints, the work is done for you because these come as a set for $56 (incredible price). They are available in 18″ and 22″. These would be so pretty on a sofa or bed.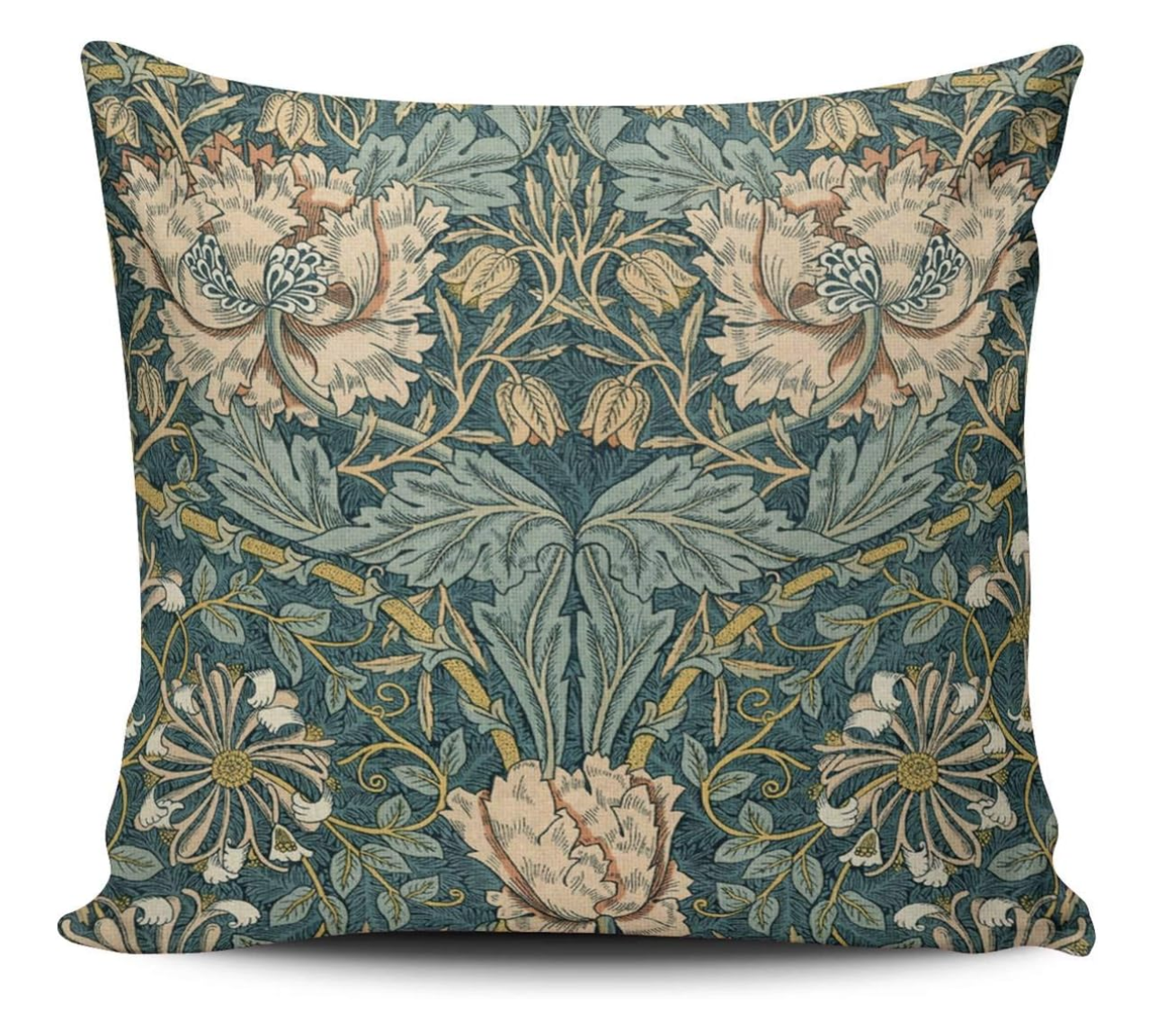 Hello, beautiful pillow. This is one of my favorite prints. So warm and inviting. You can buy a 20″ pillow for $10. That is a fantastic price. I might add a couple of these to our music room.
THE BEST PILLOW INSERTS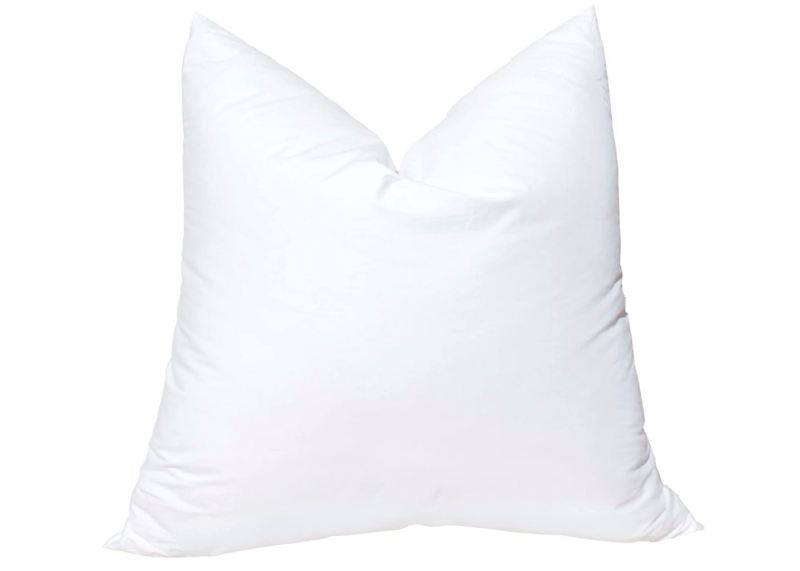 Pillow inserts make all the difference in the world. The high end look comes from a nice insert and always buy it 2″ larger than your pillow cover. So if you buy a 22″ pillow cover, be sure to purchase a 24″ insert. That gives you the nice fullness.
GREAT LITTLE LABEL MAKER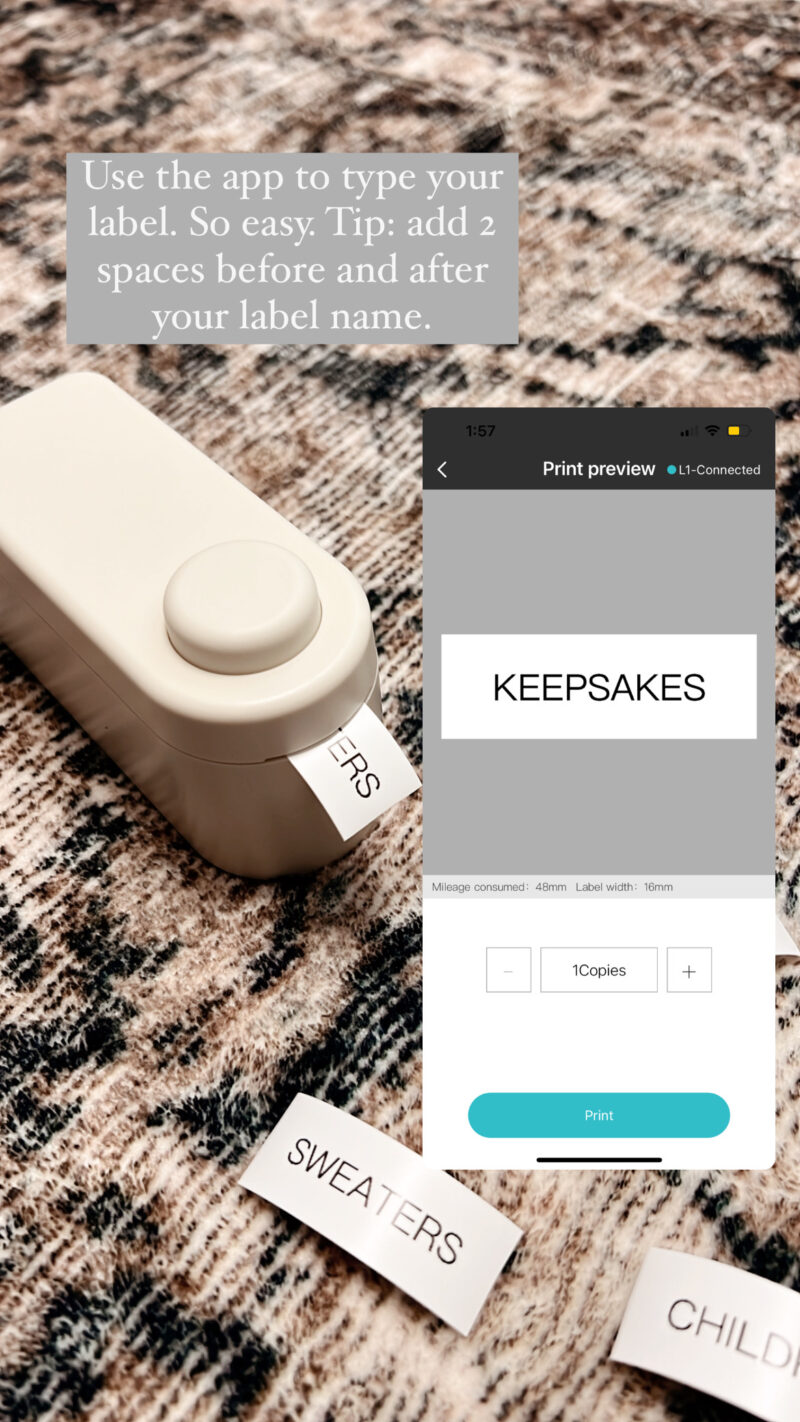 I had a bulky label maker back in the day but it did not make the move with us. I bought this one recently and it's fantastic. Right now it's 41% off making it $21. It's VERY easy to use with an app on your phone. I used it to label the storage bins in our closet.
My son asked me to use it on his notebooks for school. Such a great idea and so quick. You can use a ton of designs and fonts but I stuck with the simple one that is ready to go when you open the app. Grab yours here.
BRING ON THE EVERGREENS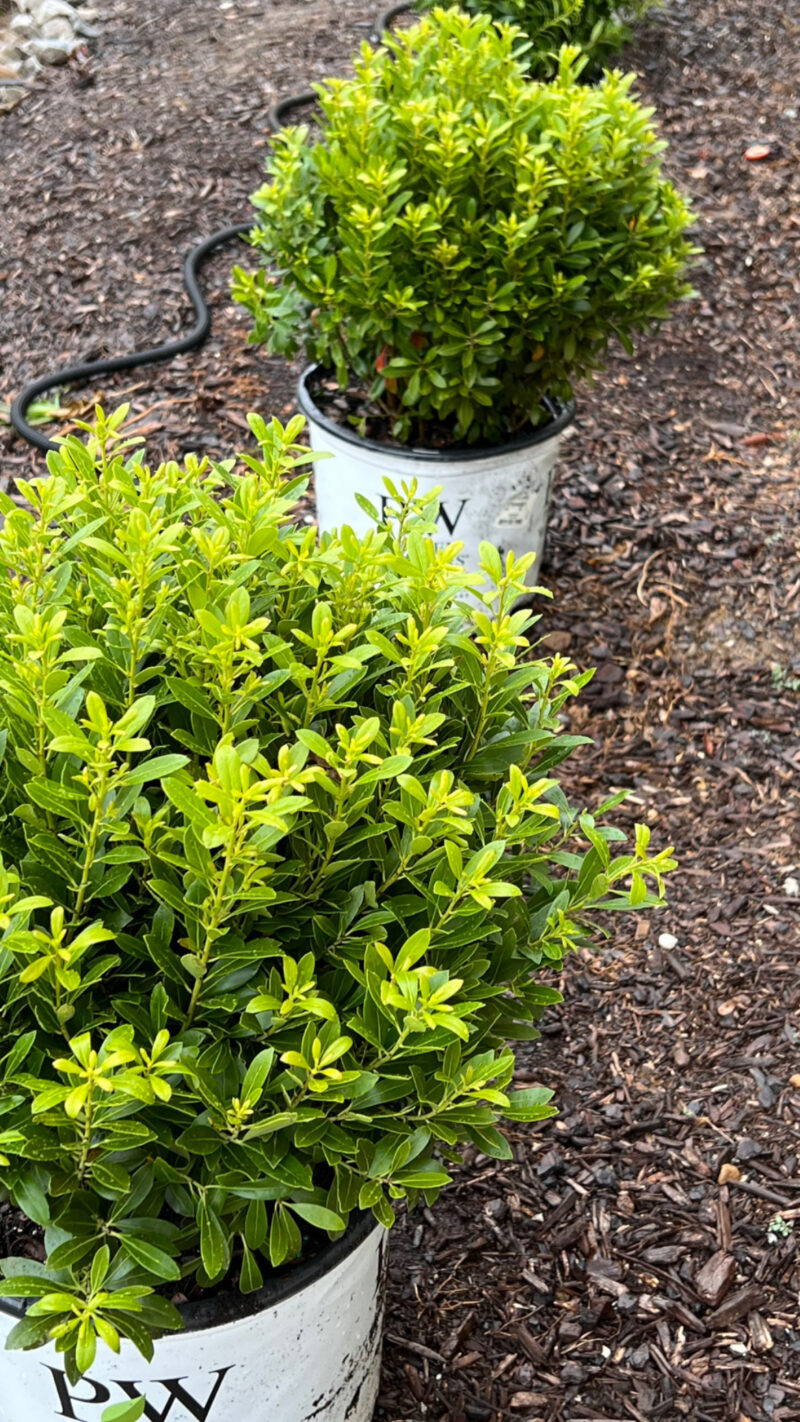 I had no idea you could order from a nursery through Amazon. We lost so many plants and boxwoods during the freeze. After much research I found a Strongbox Inkberry Holly (boxwood alternative) which is drought/freeze resistant and deer aren't interested. Plus they maintain their round shape and are green year round. Yes, please. I love the formal shape and that they don't require a lot of maintenance. They also stay low to the ground (3′ at maturity) without the wooded branches at the base. We took a risk ordering online but they were delivered yesterday and are gorgeous. And a huge shout out to my husband for planting them already. Trying to rebuild all the landscaping we lost is a process.
SOIL TESTER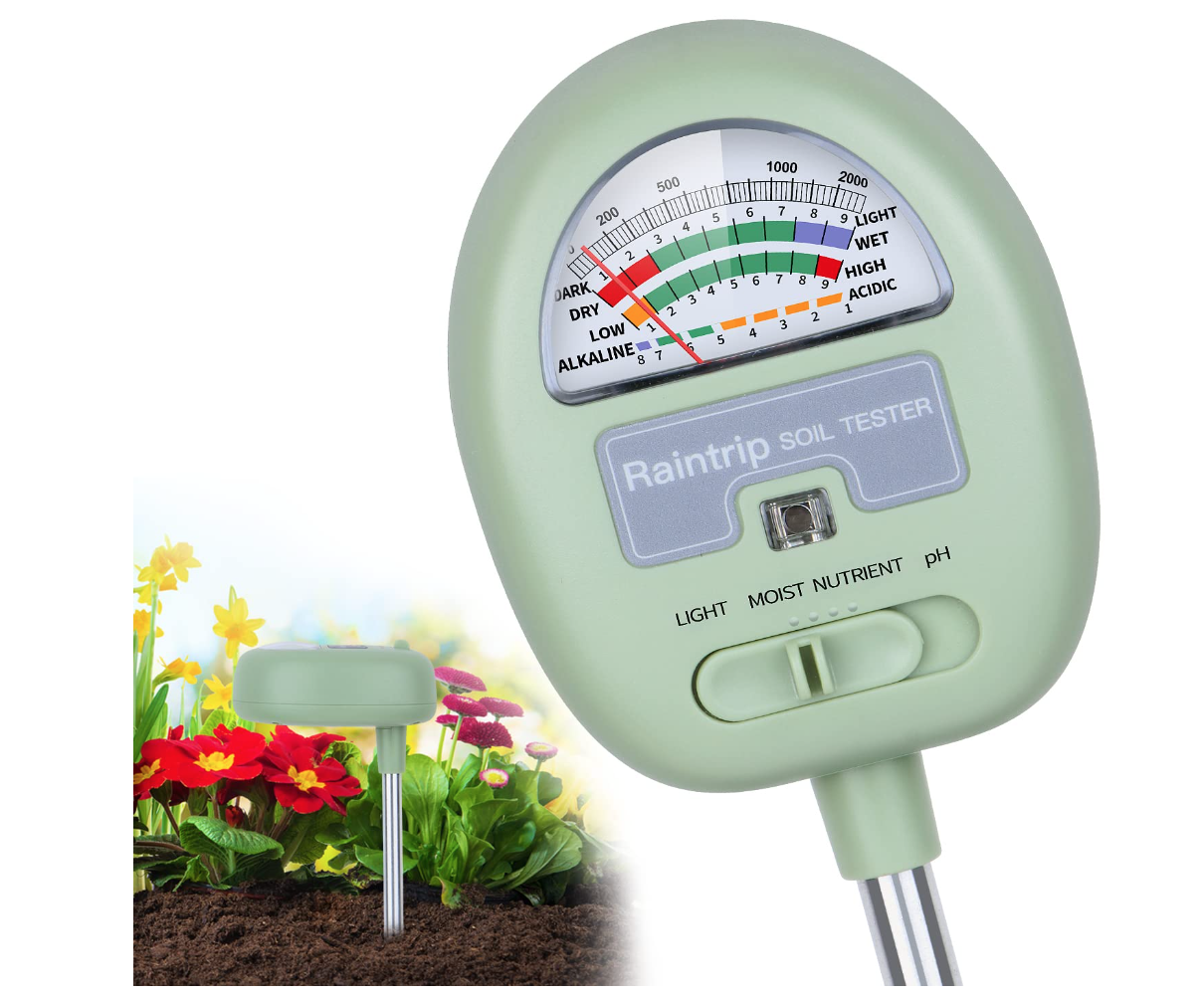 If your plants are not thriving or you are looking to plant new ones, it's a good idea to test the pH levels. We ordered this so we can give the plants what they need based on that.
OUTDOOR PLANTERS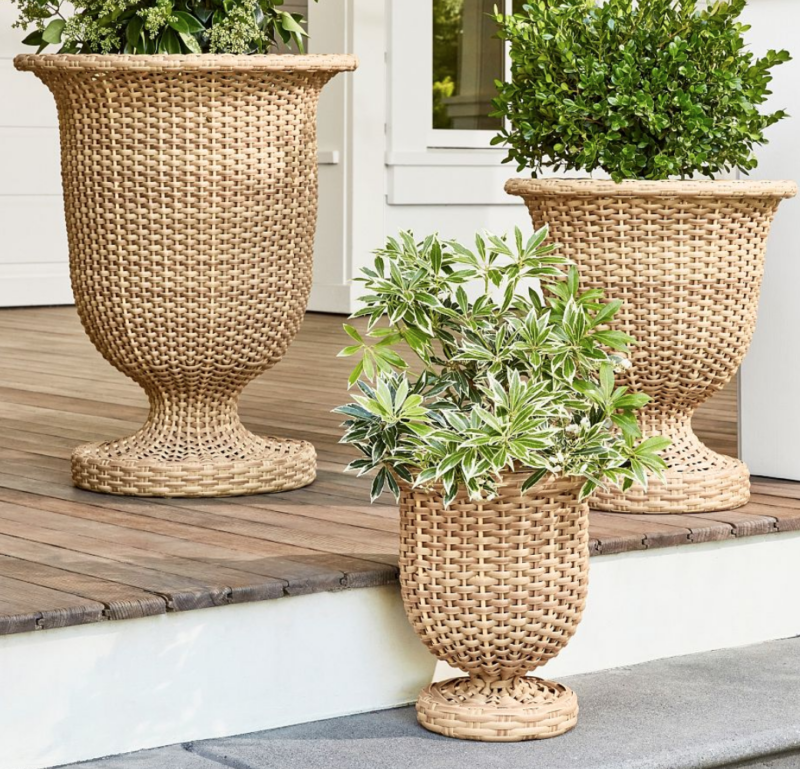 These planters are brand new from Pottery Barn and I am obsessed with them. So much texture and warmth. Now if three would magically appear in my backyard.
SALE ENDS SUNDAY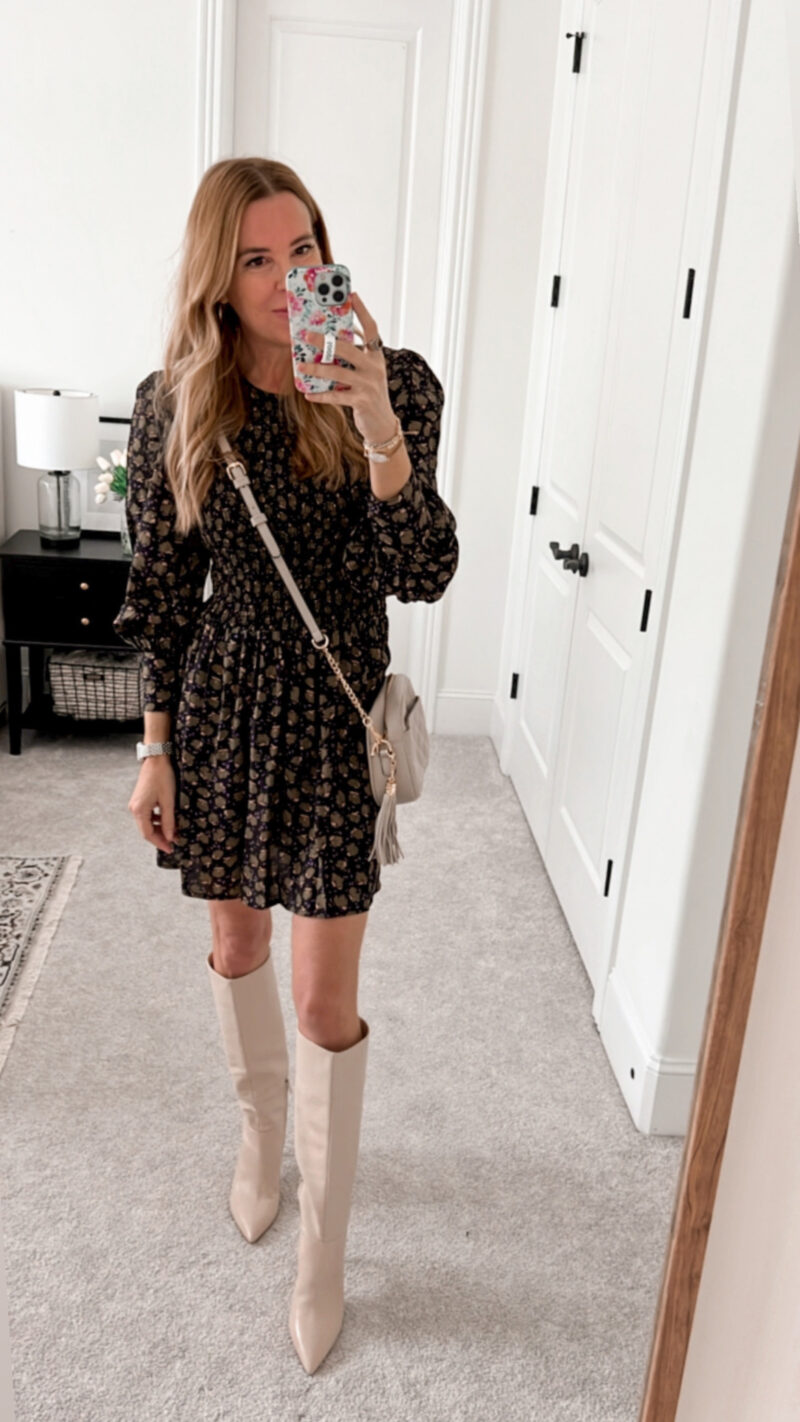 My boots are still on sale. They are one of the few things I picked up from The Nordstrom sale. Great for smaller calves and such a pretty neutral color. They also come in black. I adore this dress $69 $118. Really cute for transition to fall. My crossbody is a go-to from Amazon. My color is called stone.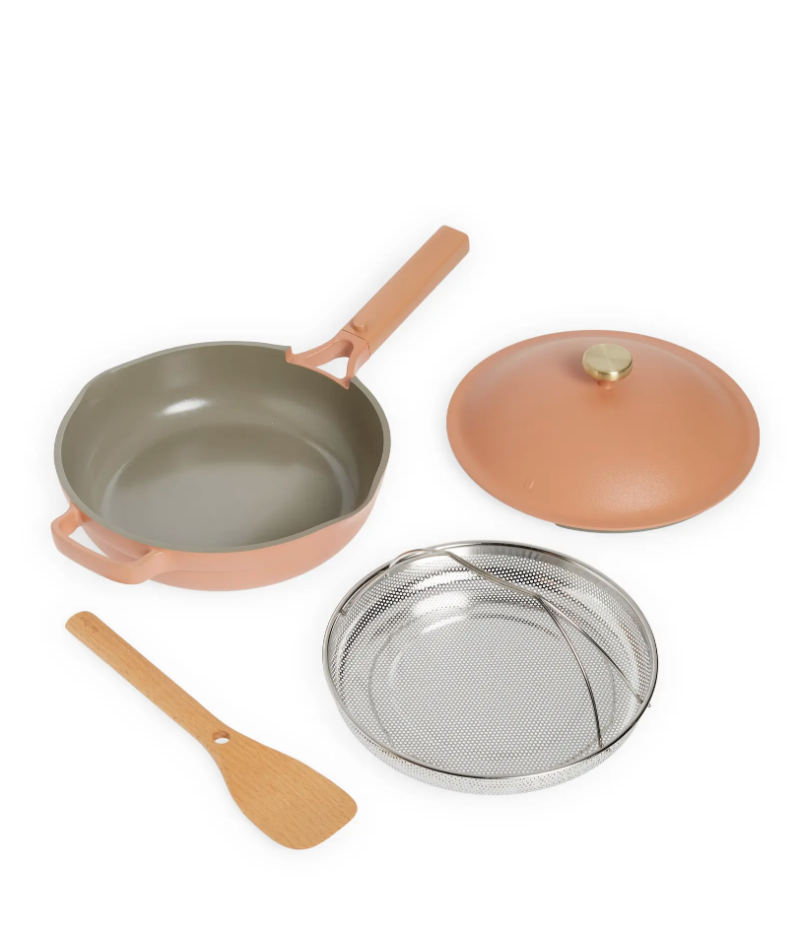 If you have been wanting to treat yourself to the Always Pan (we love ours) it is $112 instead of $150.
OUR COFFEE MAKER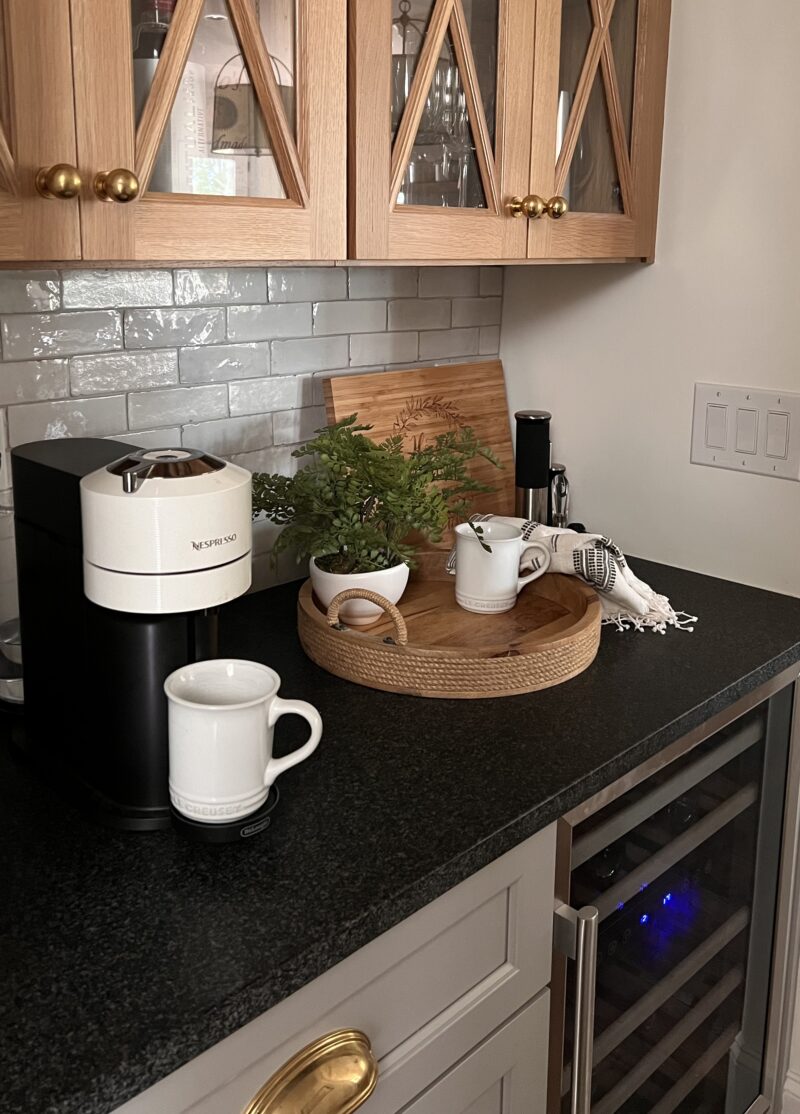 We absolutely LOVE our coffee maker. I look forward to my cup every morning with that amazing foam on top. It is ow 27% off.
ANTHRO
These darling pants are now 40% off!!! So darn cute.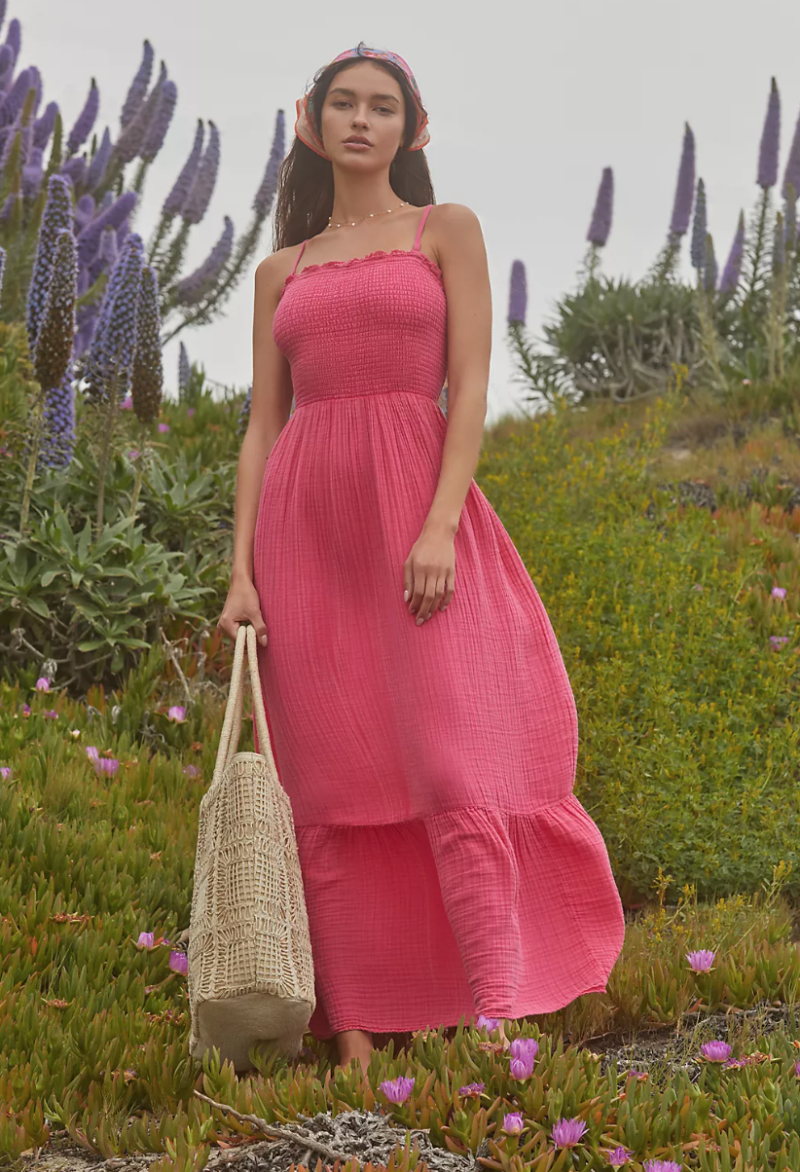 Most of us still have crazy hot temps happening. This pretty dress is almost 50% off.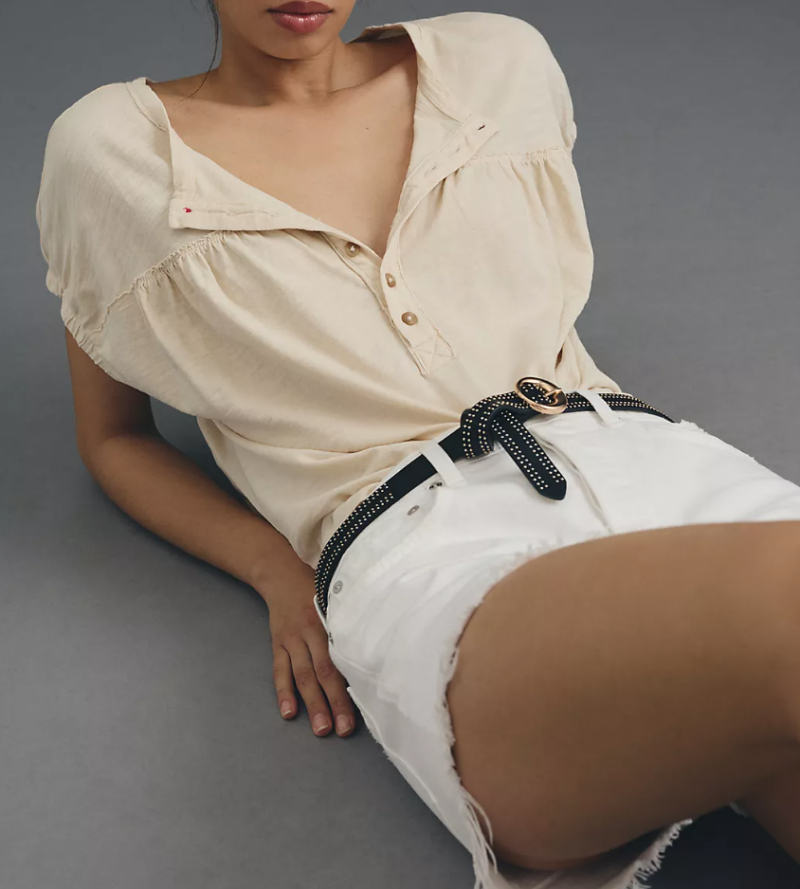 This ruched henley top is now $39.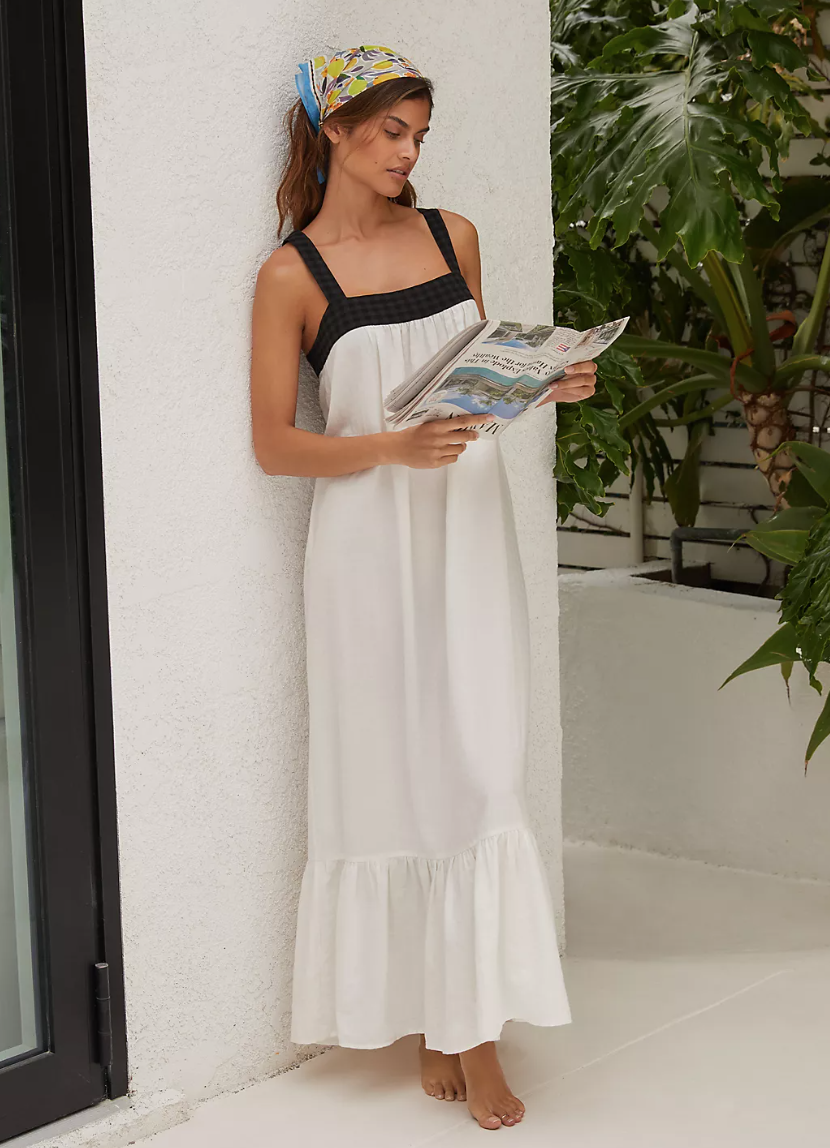 Hello, darling dress. Wait until you see the back. Now 50% off.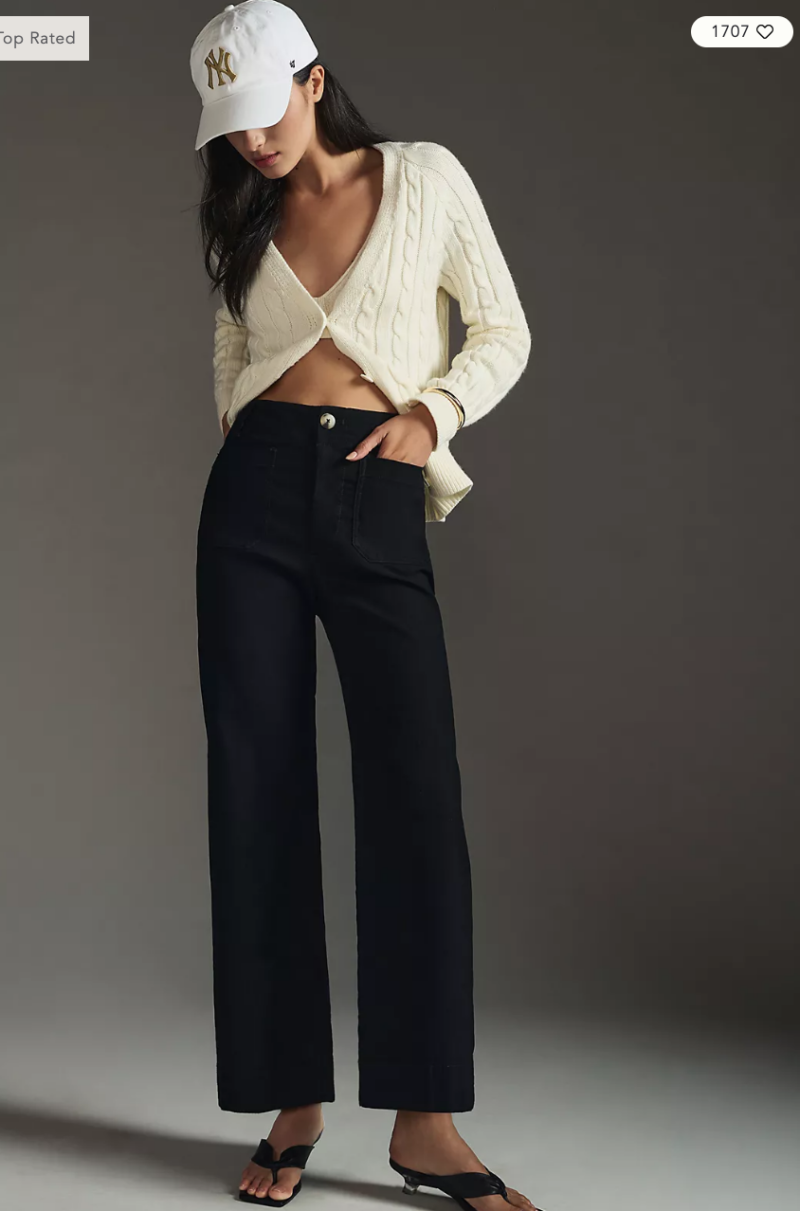 While they are not on sale, these are the best wide legged pants. I was just asked to share them again. They come in a ton of colors and the fit is fantastic. True to size.
QUINCE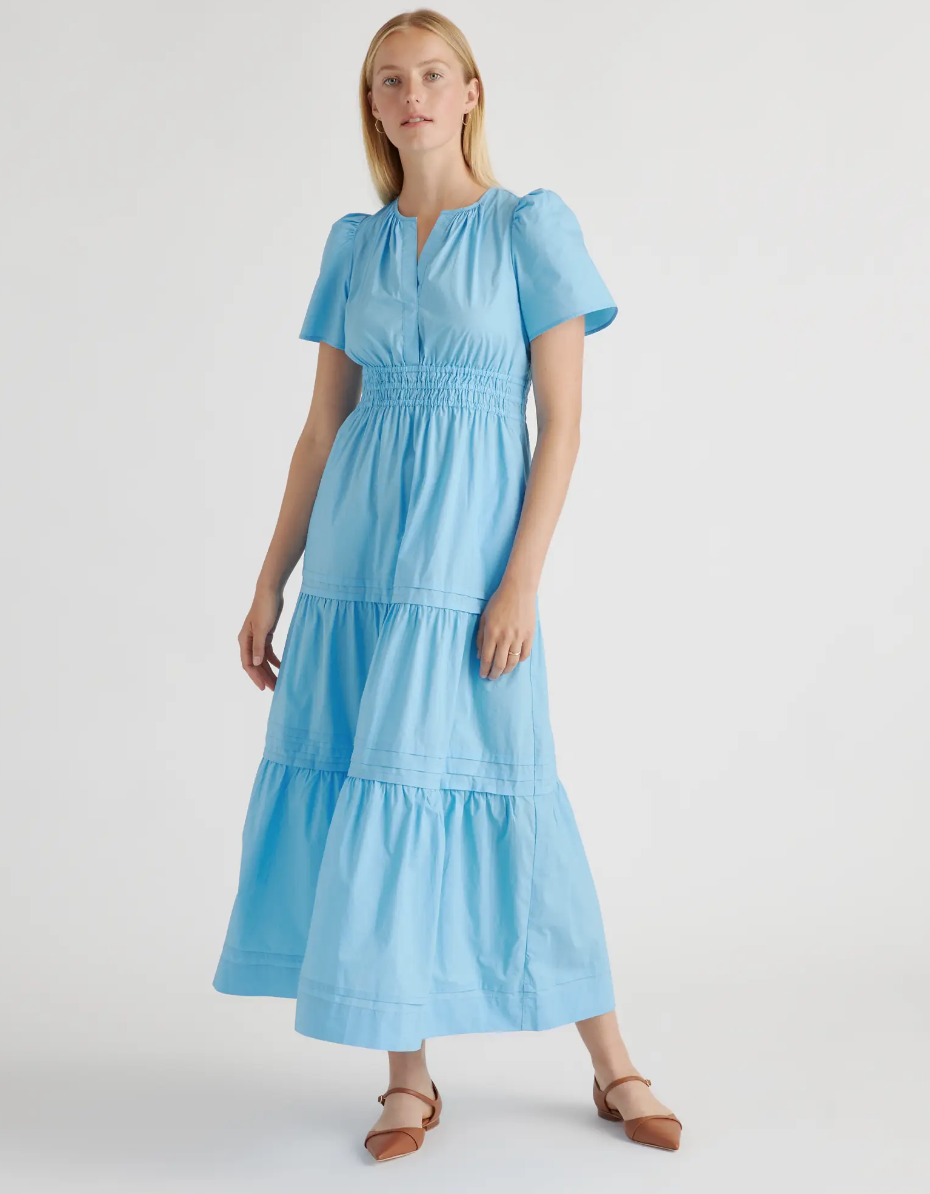 One of my besties (with amazing taste in clothes) sent me this and said it'a a must have dress. Organic cotton and on sale!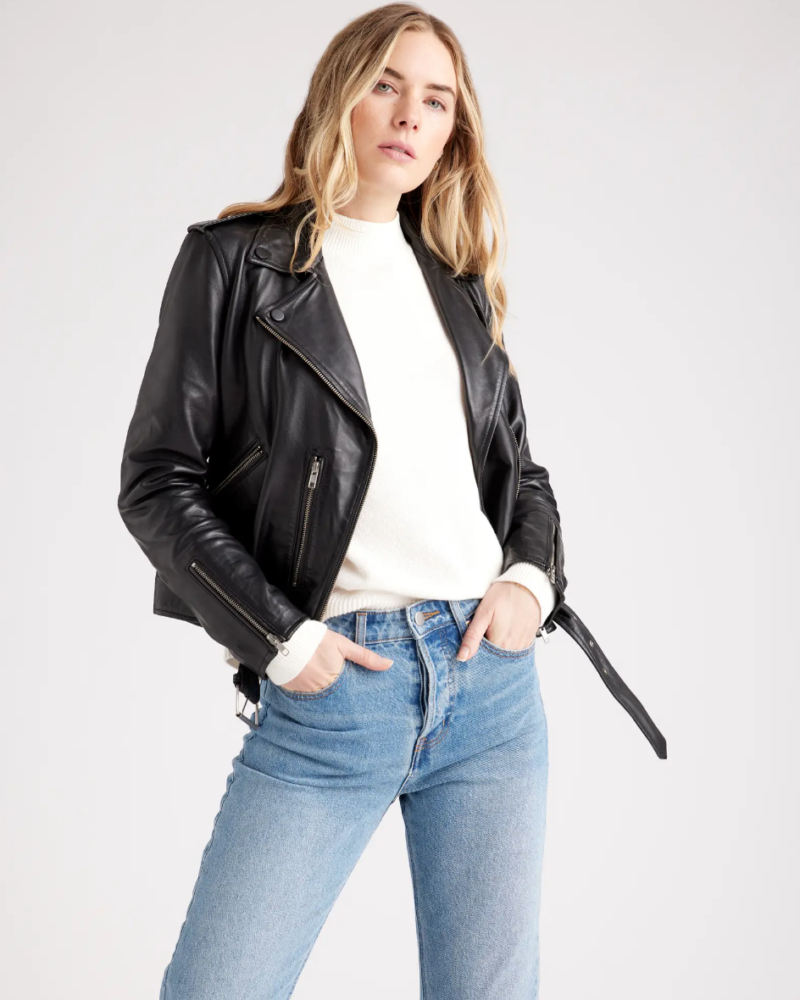 And this moto jacket is so cute.
DEFINITELY A SPLURGE
I came across this gorgeous blouse and can't stop thinking about it. It's way more than I spend on tops but wow is it pretty. Wanted to share in case any of you are looking for a high quality classic piece. It's just so feminine and beautiful.
FIRST DAY OF SCHOOL
I shared a photo in stories of the kids on their first day and many of you asked about my daughter's top. It's far cuter in person. Her wide legged jeans are sold out but these are similar (and she loves).
KITCHEN RUNNER UPDATE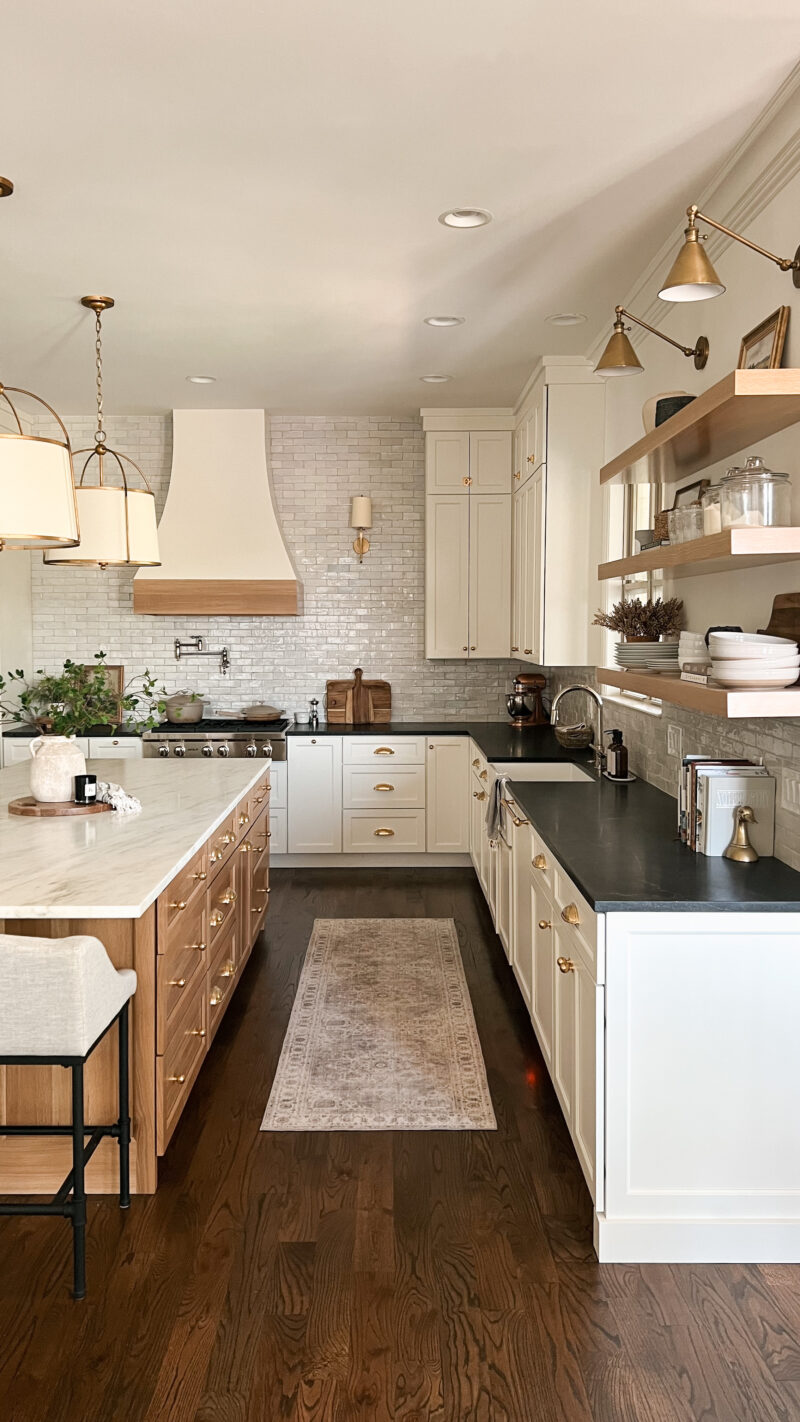 I spilled pasta sauce on our kitchen runner the other day and it came off in an instant with a little bit of soap and water. We have had this runner over a year now and love it. It is machine washable, too. You can read more about our kitchen in this post.
It's a rainy day here so I may try to knock out a couple of small projects. Hard to believe we are back to homework and hockey practice already. I am also working on my newsletter which I hope to send out in the next couple of weeks. If you haven't already signed up for that, you can do so with this button. Looking forward to connecting with you all through that. Have a great weekend.