Our weekend is off to a crazy start. Last one of summer so the kids decided to bunk together last night. It was darling. They read each other stories, fell asleep right away . . . and then 3:30 am hit. Furthest thing from daring. Pretty sure it was two hours of shushing each other, fear of noises and eventually ending in a parting of ways. Let's just say our 8:00 am commitment today has us all looking pretty darn tired. Oh, well. So that brings me to today's Saturday Shopping. Thought it would be fun to talk about some of my favorites that find my doing everyday mom things. Here is a look at this edition of Mommy Style.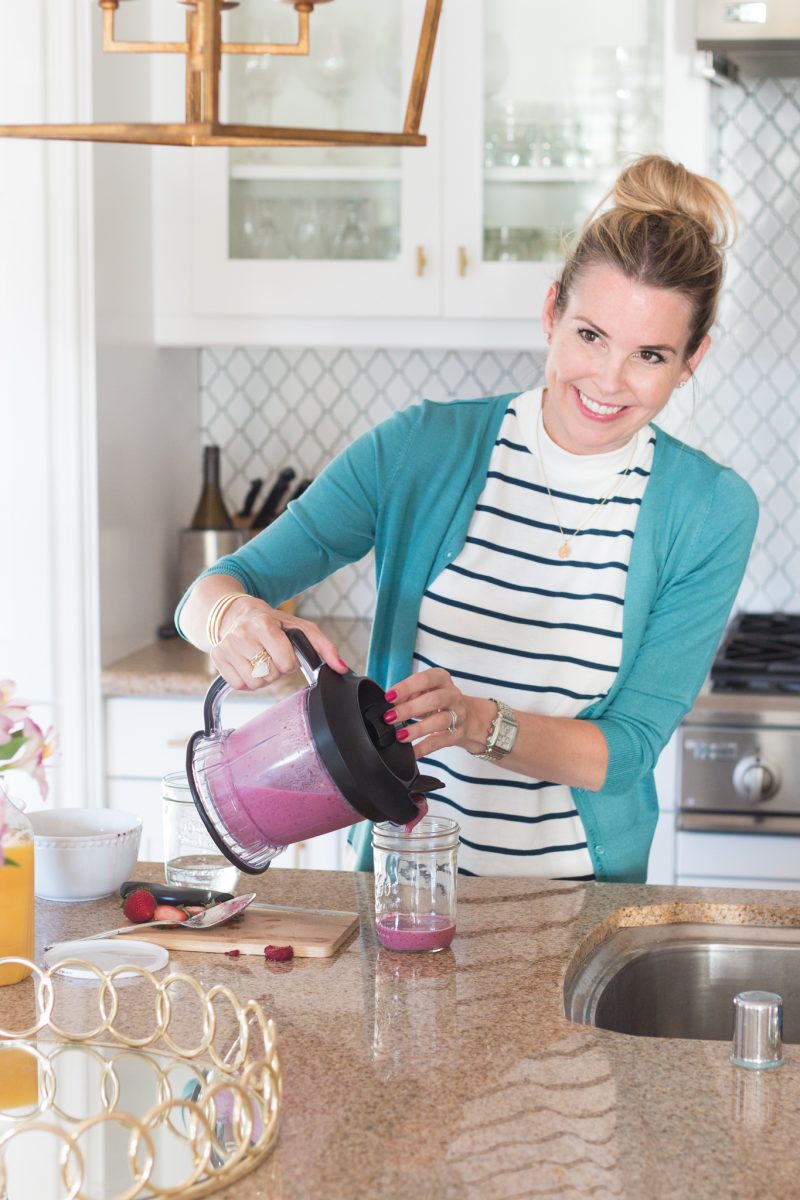 I am the one in my house that is always cold. My mom was that way, too. Even if it's steaming hot outside. So a cardigan or some type of sweater is always close by. And you can pretty much find me in a sleeveless top and one of my favorite pairs of jeans or cut-offs every day. When I work out (and that's been rare as of late because my boxing bag is buried behind boxes) I do so at home and shower and get dressed. If the particular day is nuts I may stay in workout gear but to be honest I just like clothes too much.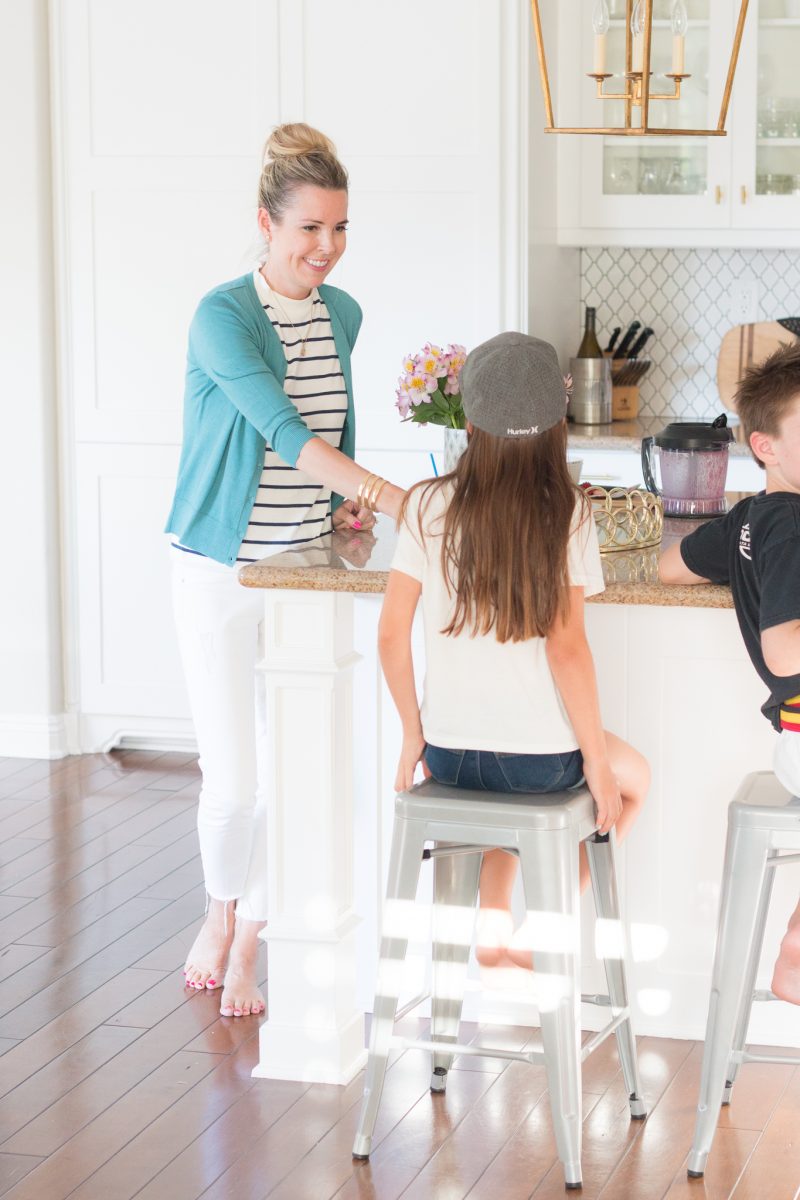 This is a typical scene around here. Kids coming in after playing with friends or just wrapping up an activity. My son had just gotten home from TaeKwonDo and they were starving. Enter the smoothie. It's sort of my go-to around here instead of a packaged snack. I am sure it still has a ton of sugar in it but for some reason it makes me feel better. My favorite cropped skinny jeans are comfy and go with everything. And they always seem to restock them in all sizes so keep an eye out for that. No surprise that I recommend these as a go-to for everyday running around. They are so so soft and easy to wear.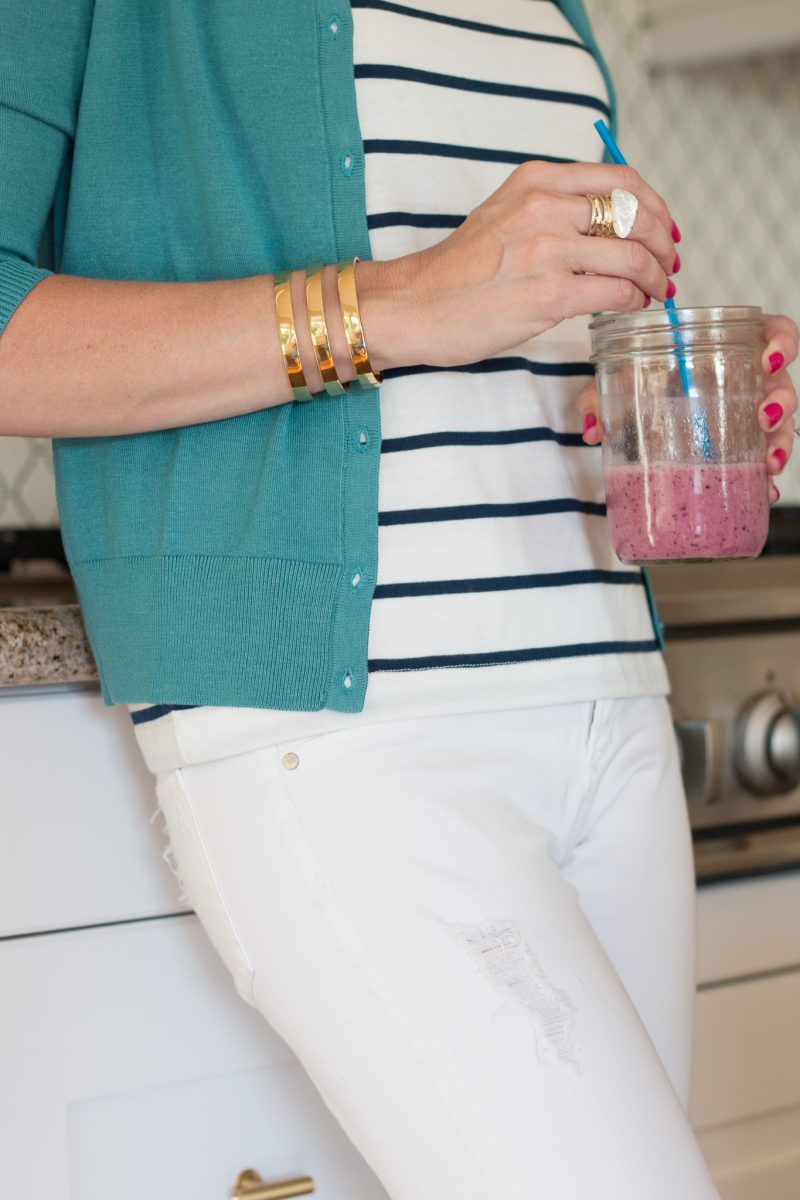 Shop This Look

This cardigan is super super soft and fits really well. I like the way it's not to baggy and it comes in a ton of different colors. I am wearing the Teal Britt color and also love the Blue Amparo. I am wearing as size small in both the striped top and the cardigan.
More Cute Cardigans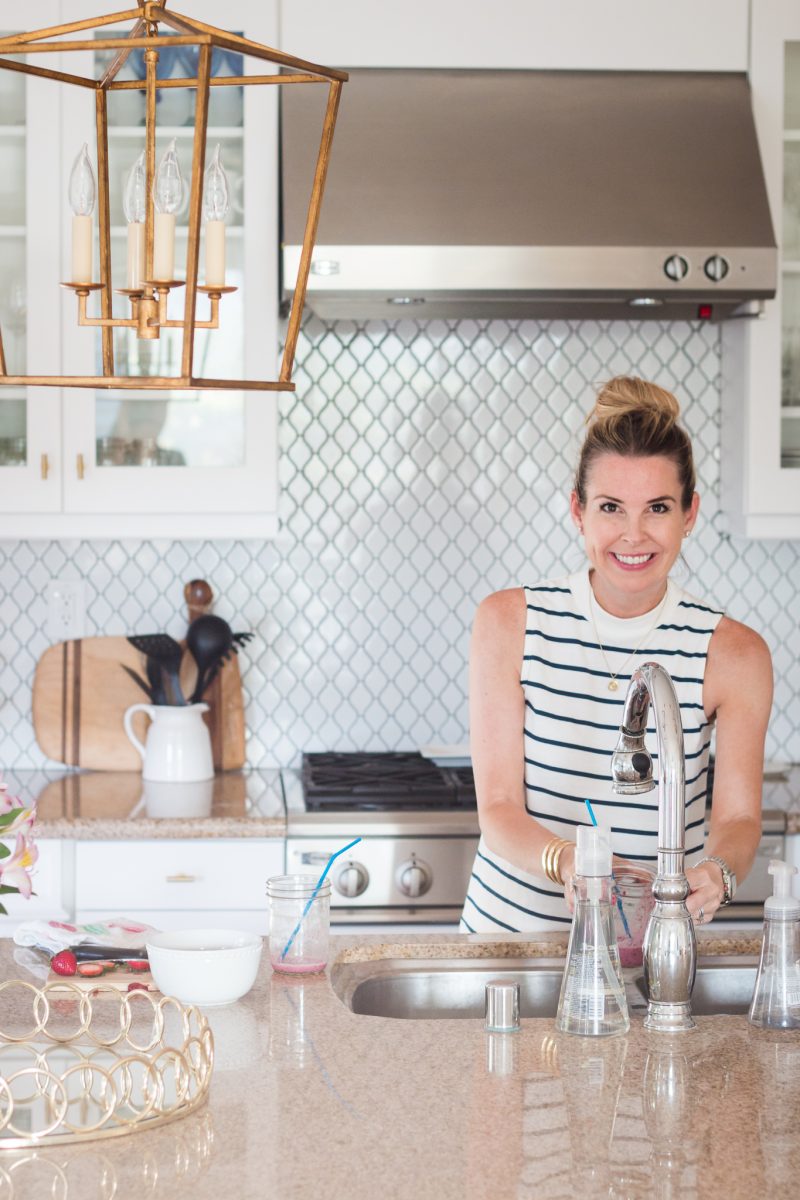 And like most parents, much of my day is spent cleaning up dishes. And normally I would toss on an apron to clean up a berry smoothie but figured I'd live on the edge so you could see this cute sleeveless top. It's ivory and navy and looks cute with pretty much everything. And a top knot is pretty standard around here when a hair wash is out of the question. You better believe that after the night's sleep we had last night a top-knot is in order for today, too.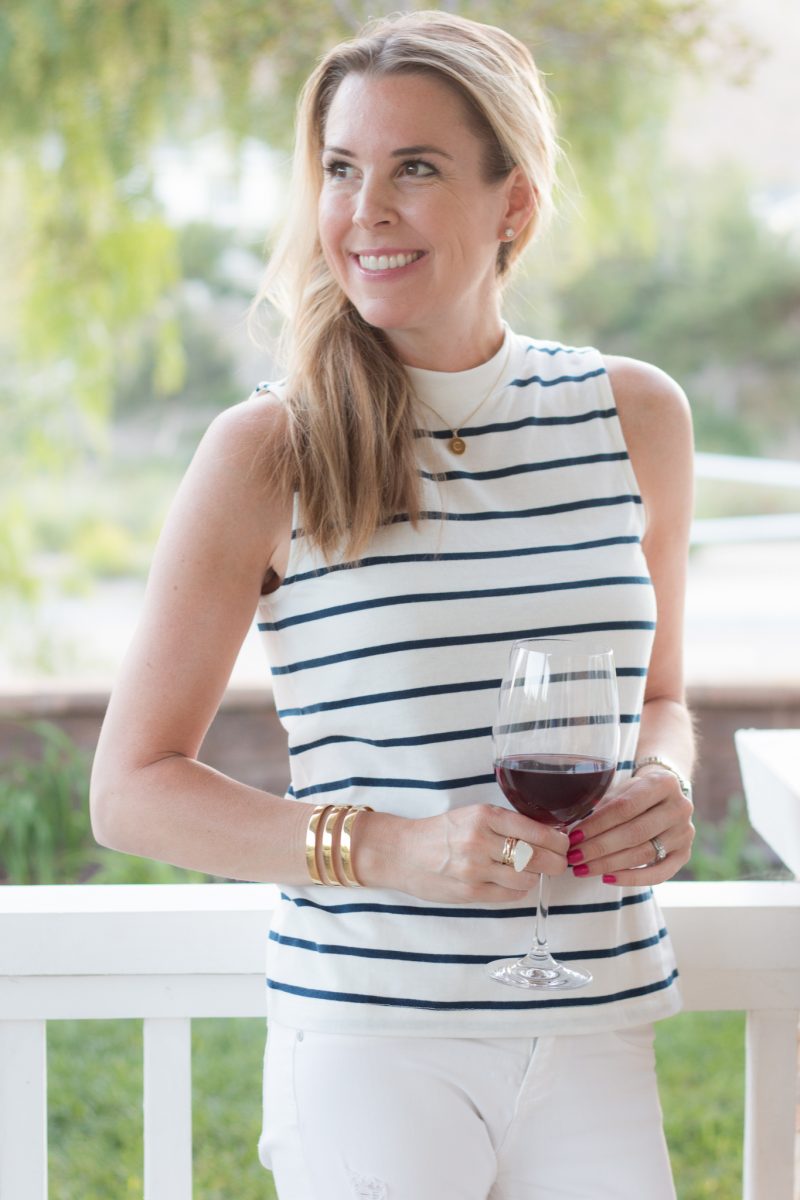 This striped top transitioned from mom-mode to hanging out with friends later in the evening. And that was a well earned glass of vino after the drama of waiting to find out who the children's teachers are. They are both thrilled but there was a hiccup in the system that forced my daughter to wait even longer. Both are without their good friends in their classes so we've had many long talks about broadening their friendship circle and how that can be a wonderful thing. But when you are 8 and 10 you just want your buddy in class with you. I get it.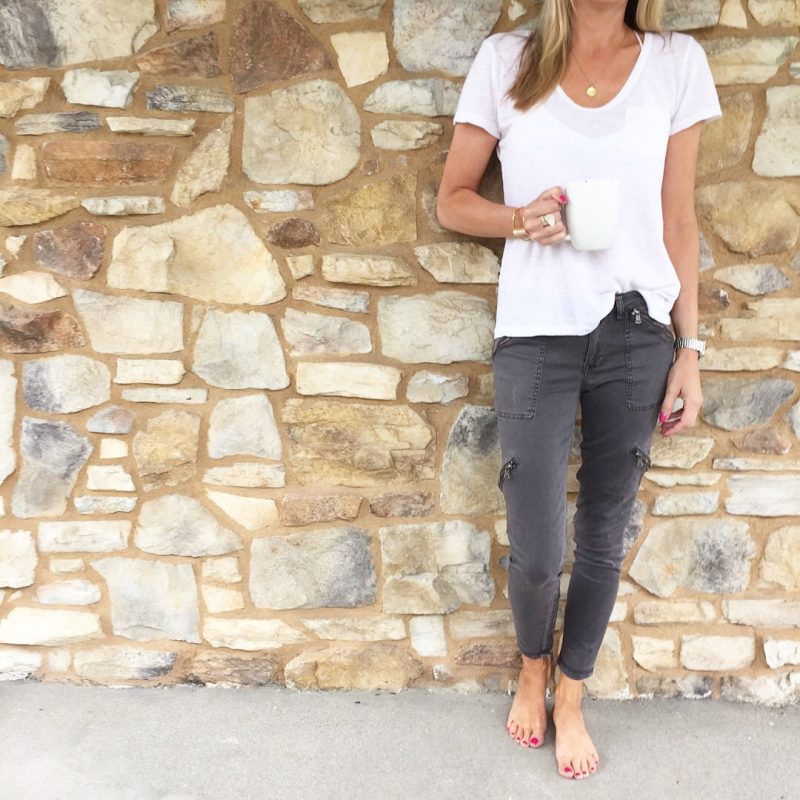 And these pieces are worn all the time around here, too. Can't beat a pair of jeans and a t-shirt. Easy and comfy. The back of this bralette I wear quite often is super cute, too. These are a great pair of jeans as well.
Great Go-To Tops

I rounded up more of my favorite go-to tops that I toss on everyday. No surprise this tank and this t-shirt are on rotation almost constantly. Easy to toss on and look cute paired with pretty much anything. This striped top is new and will be a great piece as we transition into Fall. I picked up a similar one a couple of years ago. Safe to say that classic striped shirts never go out of style.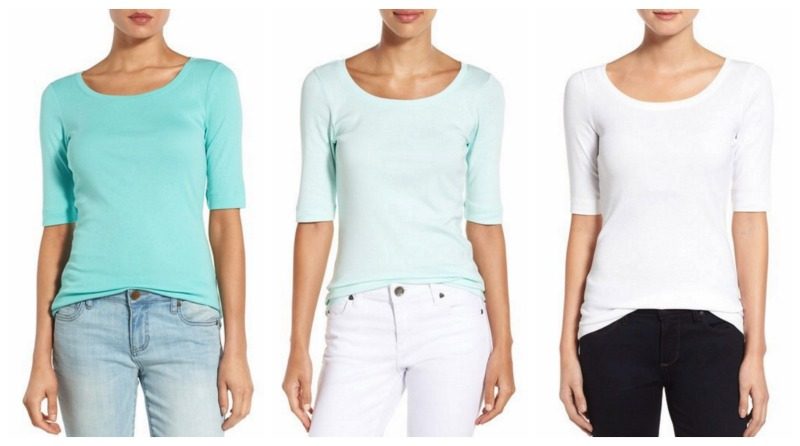 This shirt is another closet staple. It comes in many colors and has received excellent reviews.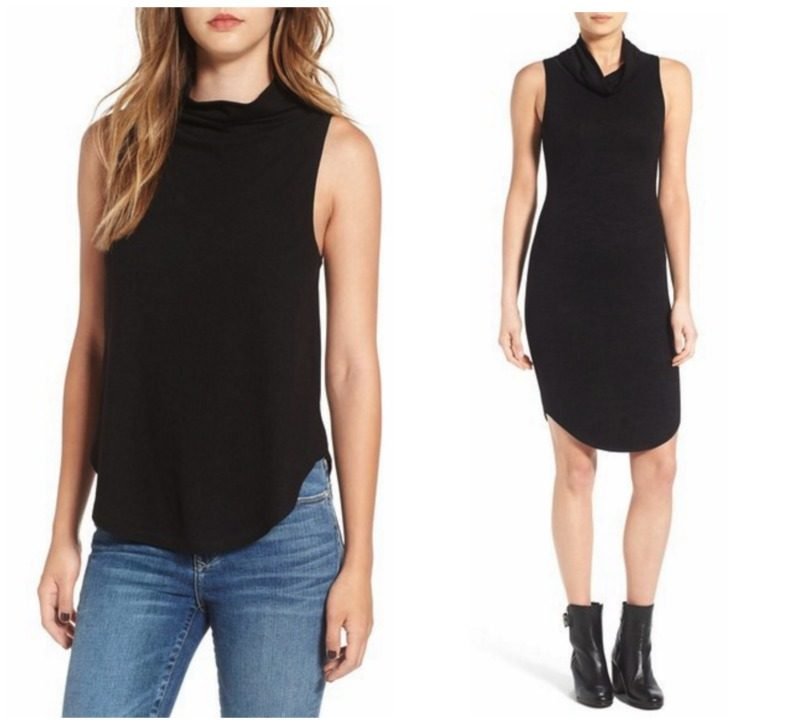 And this top is so stinking cute!!! It just came out and is so similar to the dress that I am loving lately. I have shown you that here. This may have to pop into my daily rotation for fall. Great for mom duties during the day and then toss on cute necklace and you look pulled together.
I noticed my off the shoulder dress is on sale right now and so is this cute Zella top.
Check back soon and I will be sharing more of my favorite mommy style outfits. Enjoy the day. And if it's your last weekend before school starts in your area, I hope it's a great one.
*Affiliate links used. Proud to partner with Nordstrom on this post.