What are your plans this weekend? We have Grandpa and Grandma staying with us and it's perfect timing as our son tests for his black belt in TaeKwonDo this morning. I went shopping for some party decor to celebrate afterwards (can you tell I am thinking positively) and I came home with a bag full of black decorations. Looking a little dark but here's hoping it looks festive after I put it up. Today's Saturday Shopping is all about my casual favorites that are still in store. I pretty much live in them and they are worth repeating.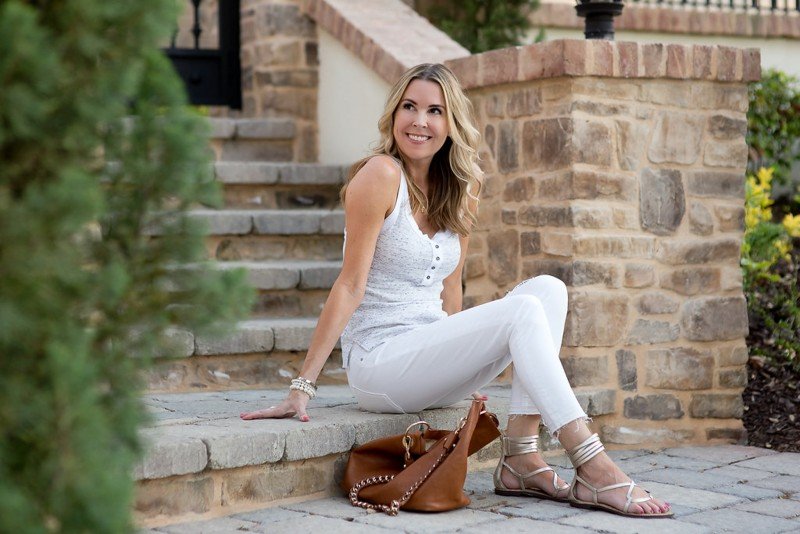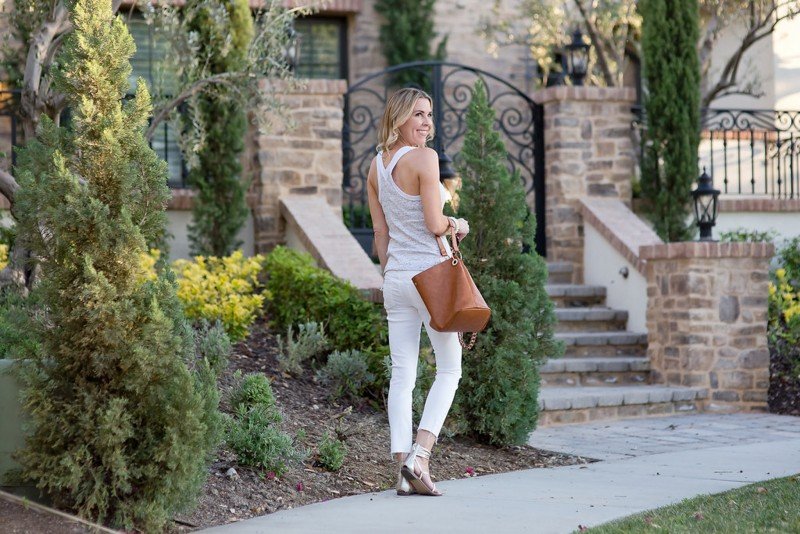 This Free People tank is very flattering and 40% off right now. It's a great layering piece for Fall. I wear this with my jean jacket and with pretty much any cardigan. While it's great with white in summer, I will also pair it with my darker jeans come the cooler months. I love the back. It works with any racerback bra. It comes in two other colors.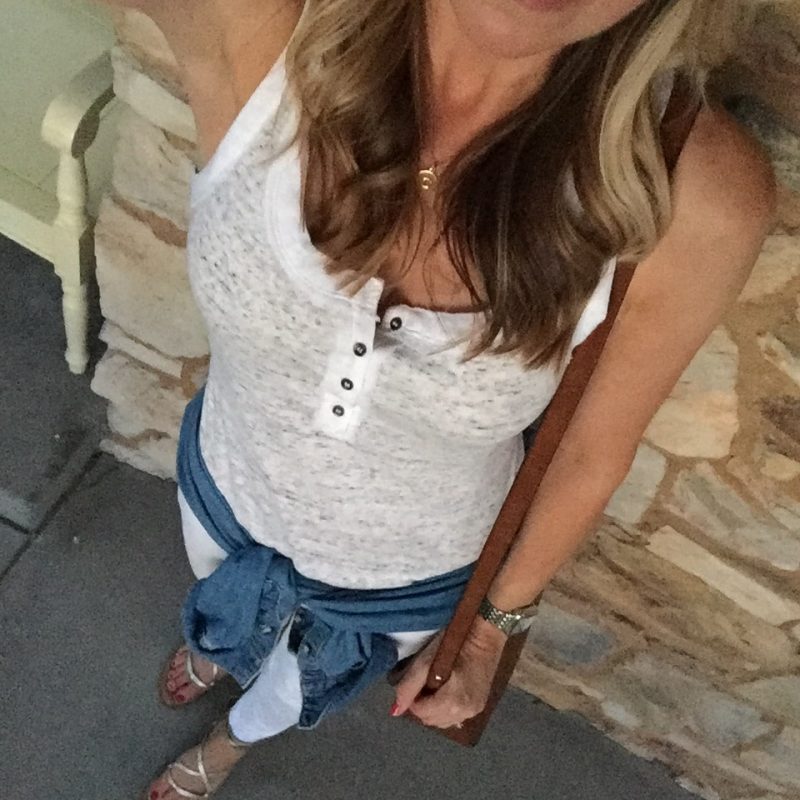 Shop This Look

We went for a casual dinner last night with Grandma and Grandpa and I wore it with a jean shirt tied around the waist. It was a good thing as the restaurant was freezing and my daughter ended up wearing the denim shirt all night! The brown purse has been a great handbag and looks darling with a Fall wardrobe.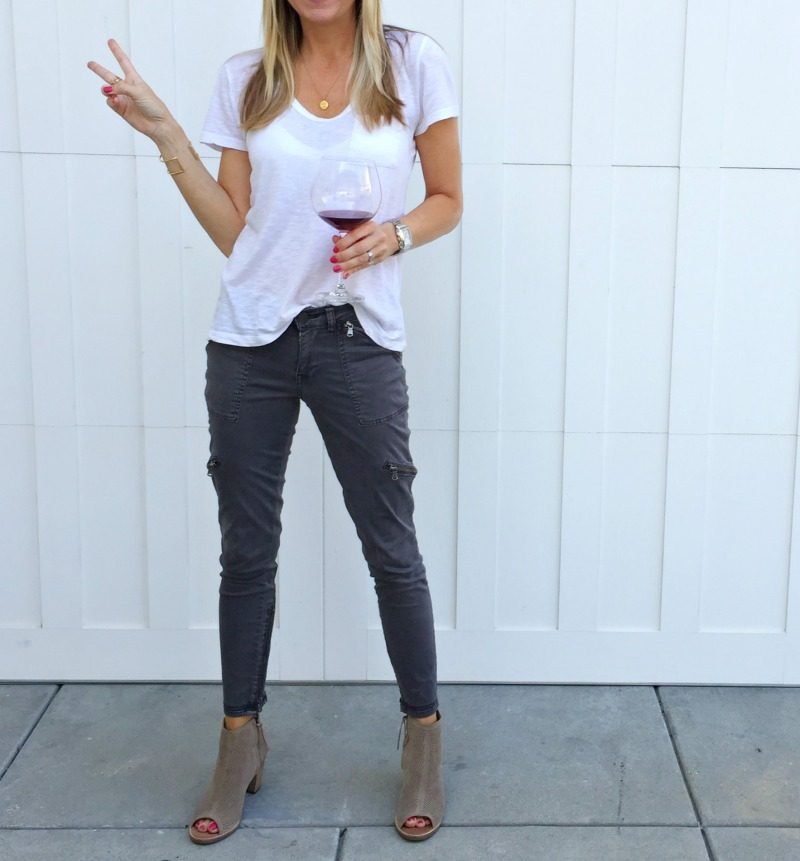 t-shirt |  zippered pants |  booties  | bralette  |  pendant
You all sick of this t-shirt yet? If so, I'm sorry but it's seriously a uniform lately. It's just easy when you toss on a cute bracelet or necklace with it. The white is a tad see through but if you wear a nude bra it works great. I just like the casual look of the white bralette underneath, too.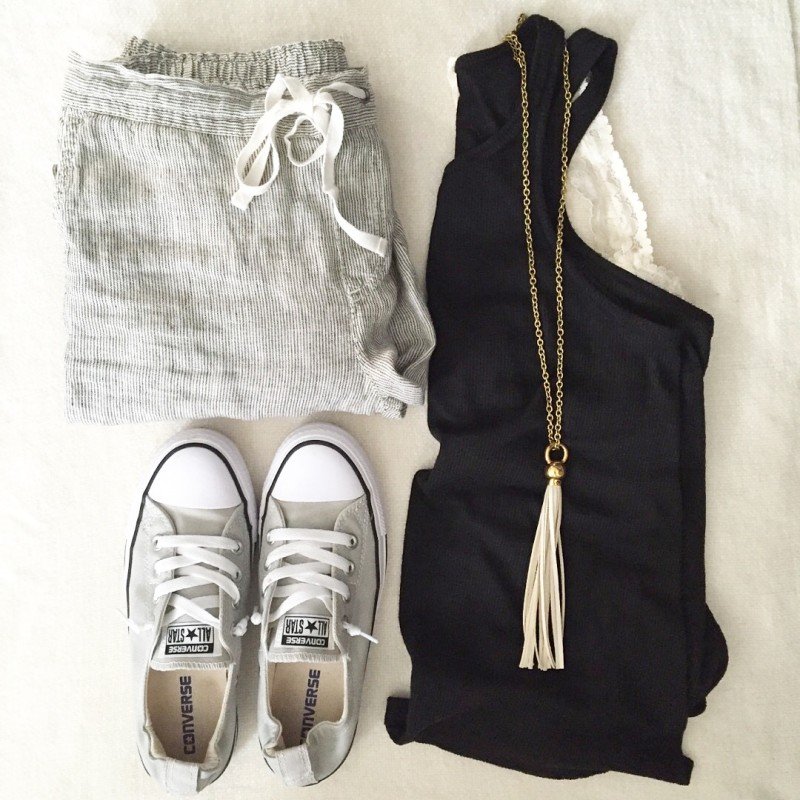 converse  |  pants  |   tank  |  bralette  |  necklace
These Shoreline Converse were also a good addition to the wardrobe a while back. I wear them with shorts, dresses, white jeans, and my linen pants. Easy and they go with everything. The linen pants are restocked in all sizes and 40% off. I have a couple of readers reach out and say they loved them when they arrived. They really are comfortable and look so great with this tank or my go-to white t-shirt.  And my long time readers know I have always been a fan of this tank top. The higher neckline and cut are so feminine and flattering and it now comes in a million other colors. I have the mint green and gray.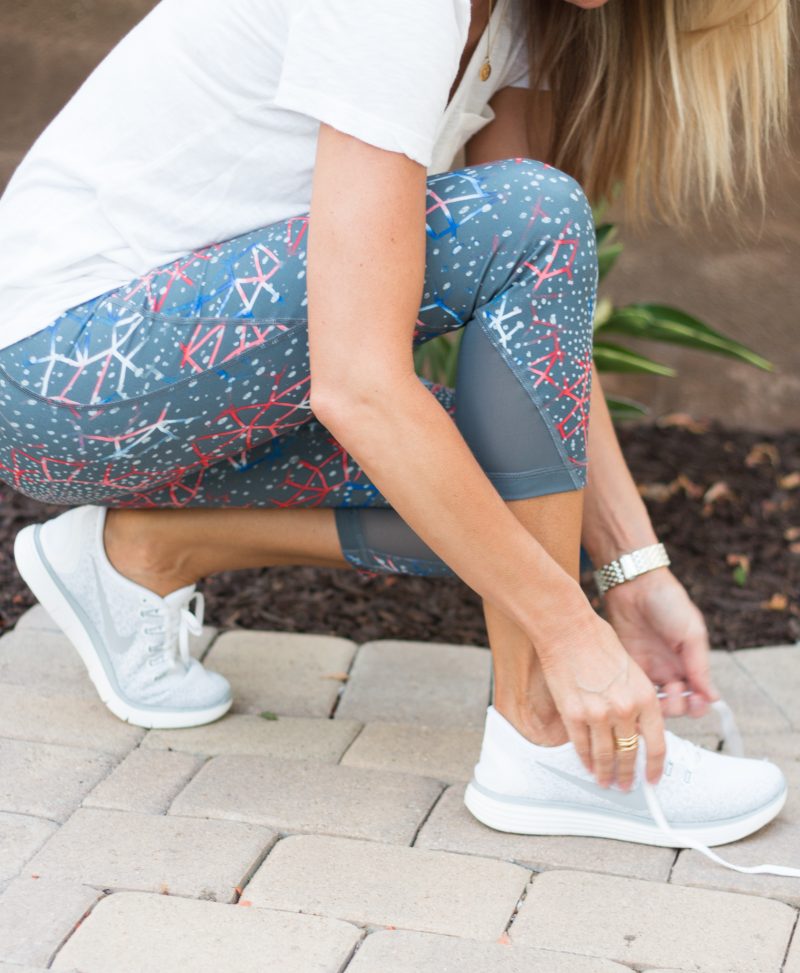 Now that I have been wearing these for a while, I can't say enough great things about them. They are ridiculously comfortable and super lightweight. I actually hate taking them off after I have them on. Highly recommend if you are in the market. Getting a lot of use out of these leggings, too. I noticed they come in larger sizes, too.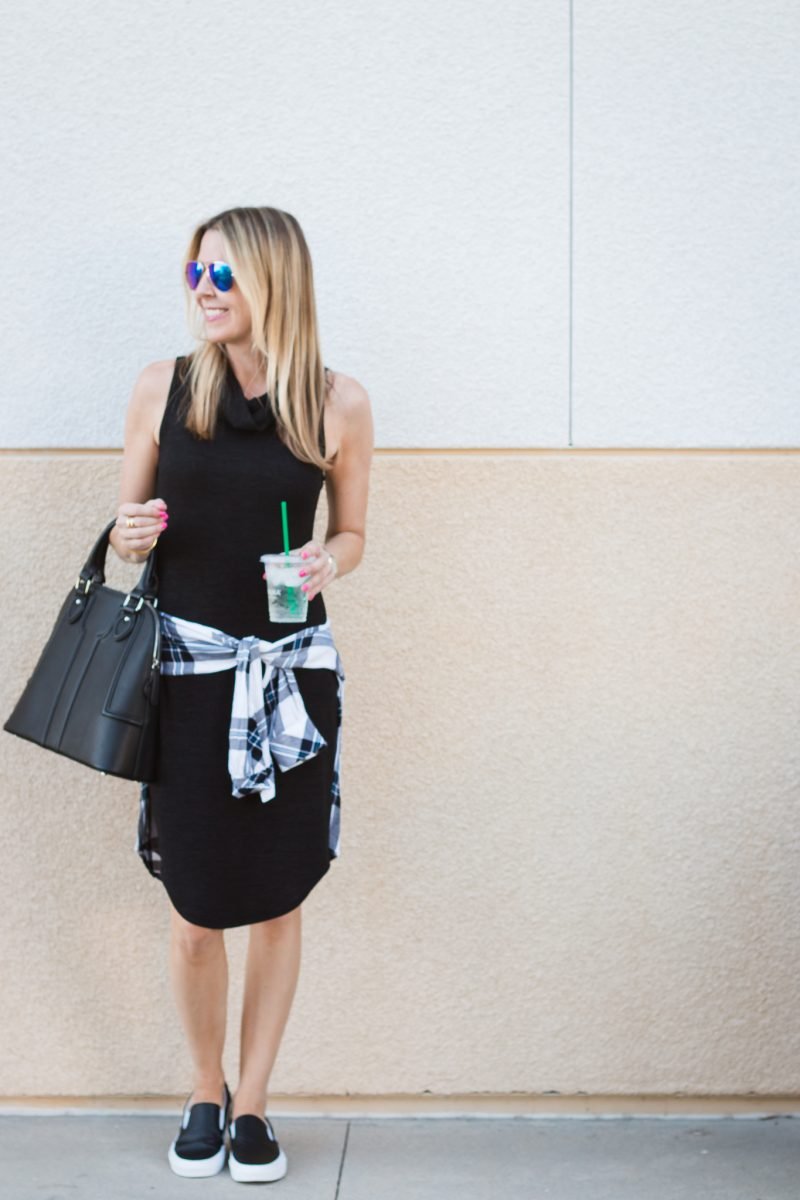 dress | plaid shirt | vans | handbag | sunlgasses
Can't quit this dress. If any of you bought it, you know what I mean. Sooooo soft and flattering. I love the high neck and the way it's cut along the hem. I have mentioned this before, but I went one size up so that it didn't cling to my body. That also looks really cute like that but I wanted to wear this anywhere and having it not so snug allows me to do that.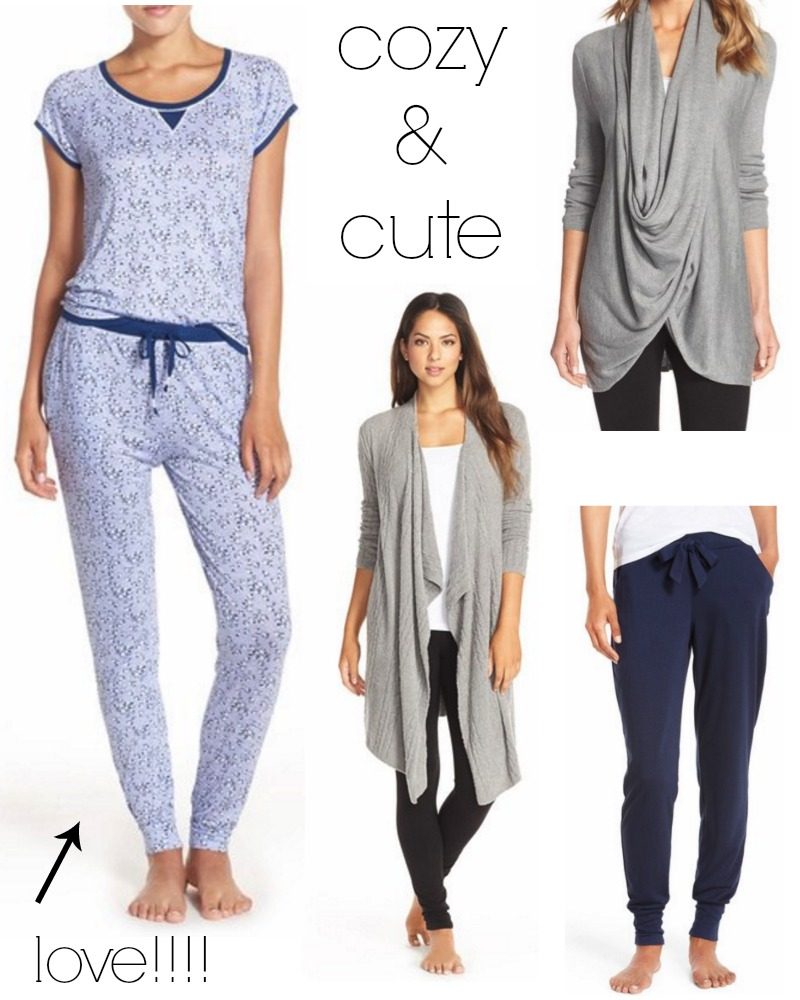 Shop these Cozy Pieces

You can always tell what kind of mood I am when I show you cozy styles. Clearly I am craving some downtime and some nesting because I want to live in all of these. The blue pajamas have received rave reviews and one buyer said she ended up ordering two more sets in different patterns. I think I need those! Anyone else wanting to curl up in these clothes and just chill. And suddenly I am dreaming of lazy Saturdays watching college football around here. Those are the days!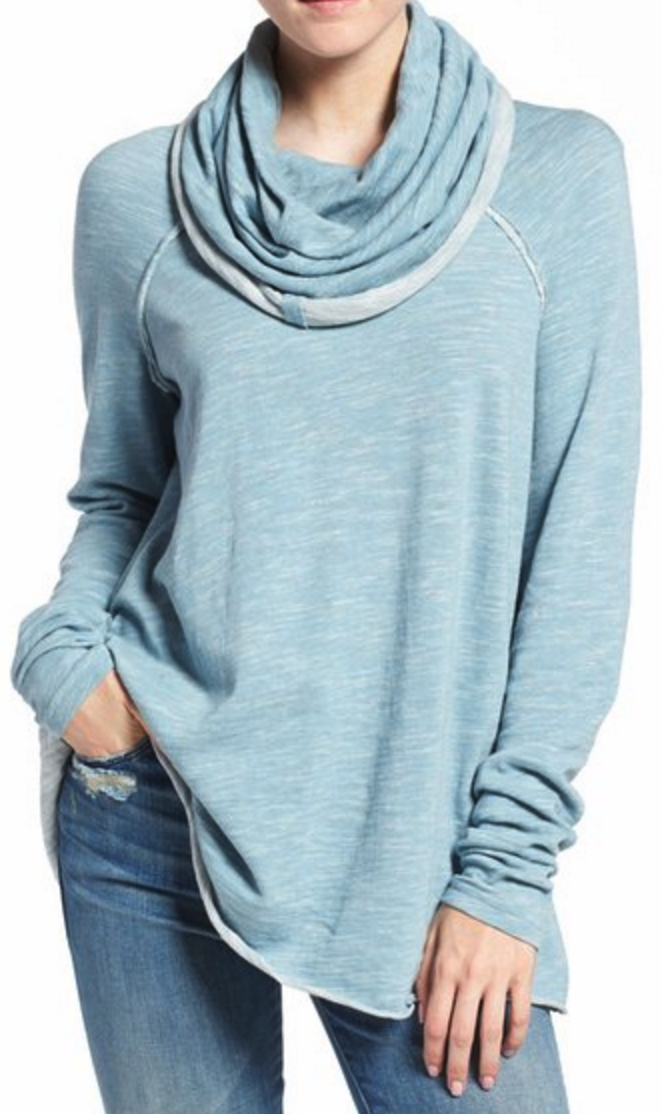 Do any of you own this? I think it's time to take the plunge. It's a little bit pricier but has gotten awesome reviews. I think I like the gray one and I don't really have a cozy, comfy sweatshirt. Cute for around the house but also stylish enough to wear out and about during Fall and look pulled together. LOVE the neckline.
FASHION DEAL OF THE WEEK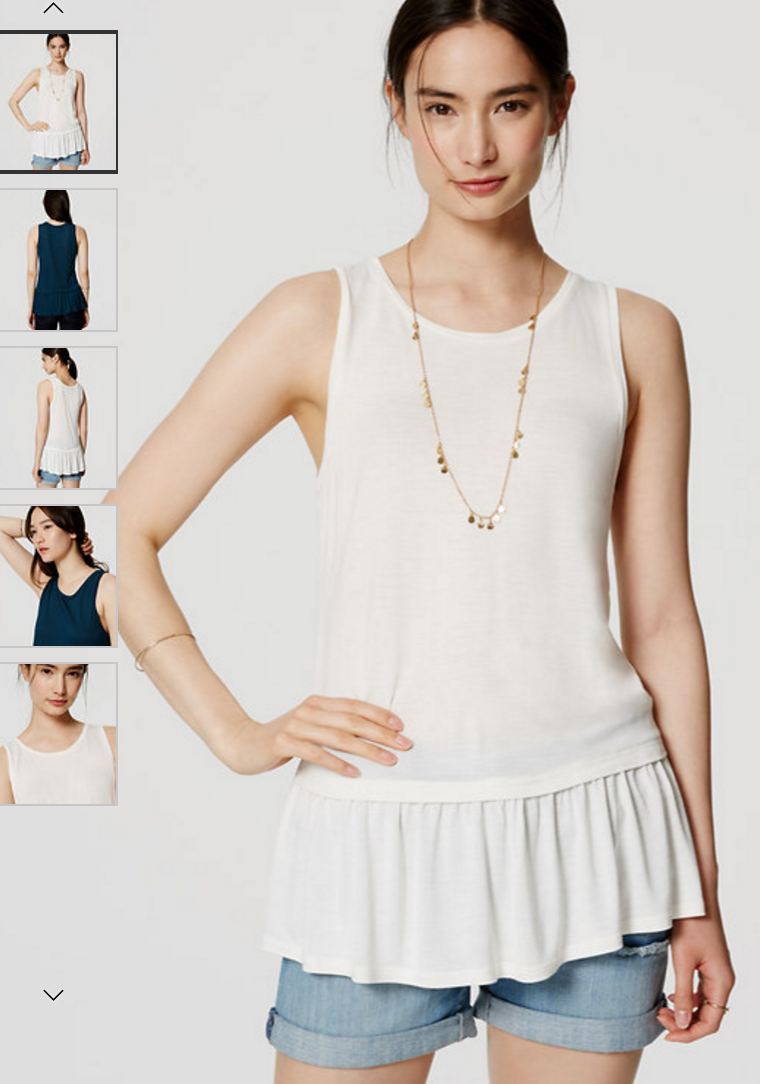 This top is soooo cute! It's an extra 50% off right now making it around $15. That's so good! It comes other cute colors, too. I adore the lower waist and ruffle detail. Very feminine and cute.
HOME DEAL OF THE WEEK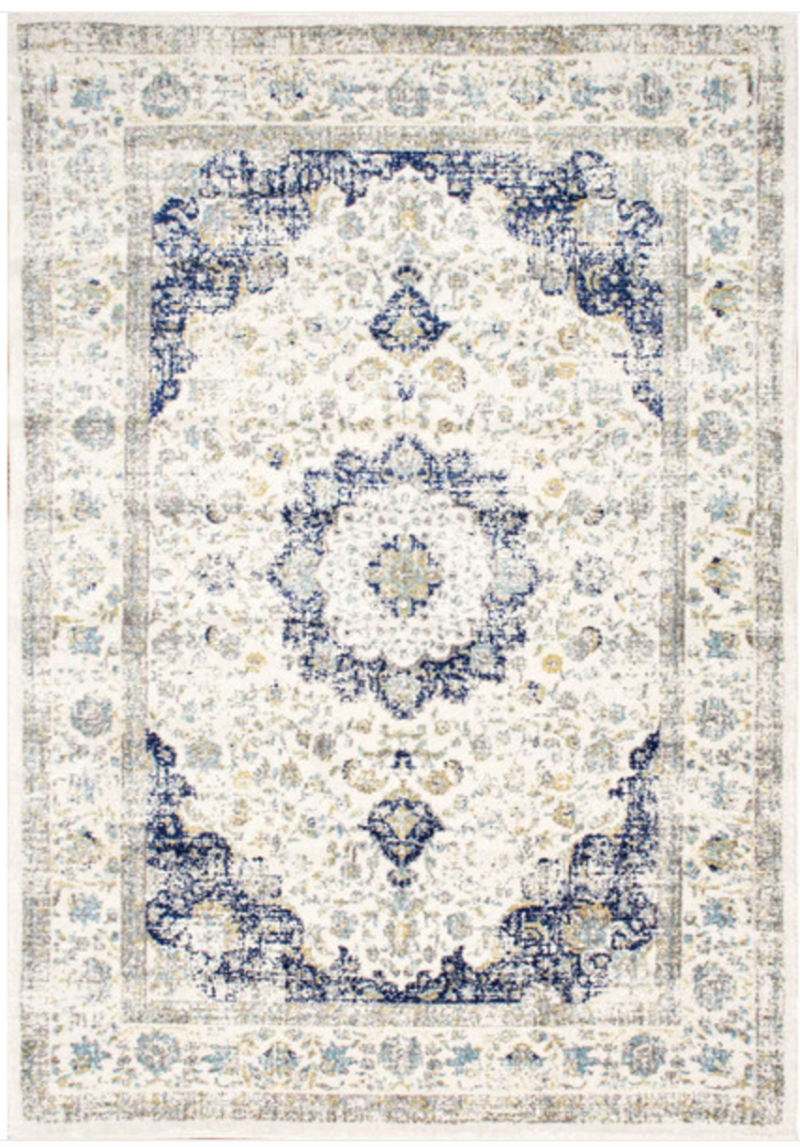 This rug!!!! What? Even the 9 x 12 is under $300 and it has received fantastic reviews. This is a great rug, my friends.
Other Sales Around Town:
Loft: All sale pieces are an extra 50% off.
Anthropologie: Extra 40% off of sale items. Have you seen this cute tank?
Pottery Barn: 30% off many items.
World Market: WM2610 is the code for an extra 20% off