Hello, weekend! How are you? We are excited to tackle a bit of our garage today and then spend some time with good friends tonight. But it wouldn't be Saturday without a little Saturday Shopping inspiration.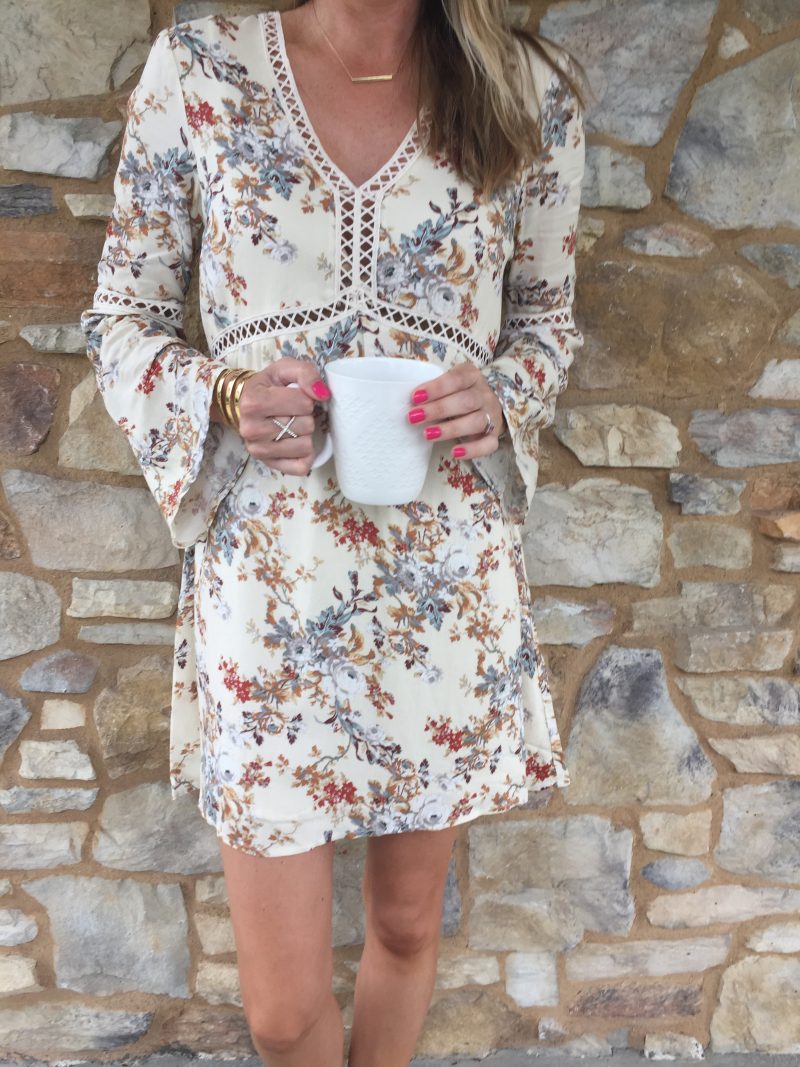 This cute dress is coming to the blog soon but I wanted to give you a sneak peek. I love the cut, print, and boho vibe. You can wear a normal bra with it and the colors are so pretty for Fall. I am wearing a size small. I will wear it with these booties or these sandals. 
FALL DRESSES UNDER $100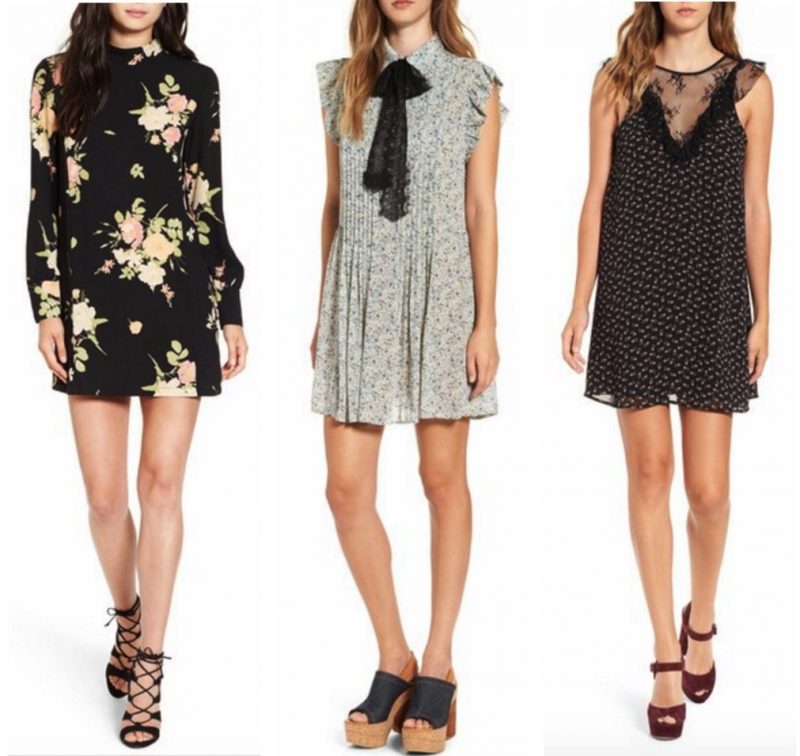 One of each, please. Yes to all of these. I tried on the one in the middle and it was not too short. I think this model must be 5'10" to make it look that short. The size small fit me well. And the first dress has my name written all over it. I LOVE the print and the mock turtleneck style of the dress. Would be so cute with boots as the weather cools off.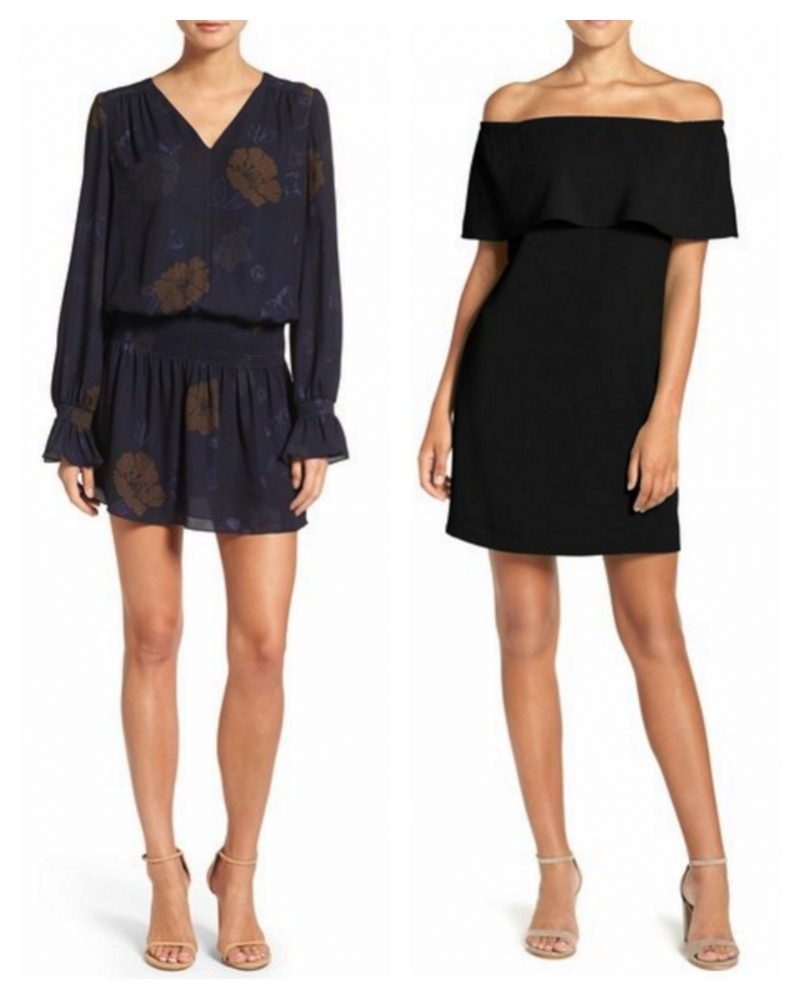 I have a dress so similar to the first one and love the cut. This one is so good for Fall. And if you have an event or wedding coming up the one on the right is so pretty. It comes in other colors, too. Love the way the off-the-shoulder ruffle drapes on this.
A few of you asked me to keep an eye out for when the gray dress comes back in stock in all sizes. It's baaa-ack! I am wearing a medium. LOVE this dress.
HOT SALES
I've shown you this sweet top before and now it's on sale so a great time to scoop it up if you've had your eye on it.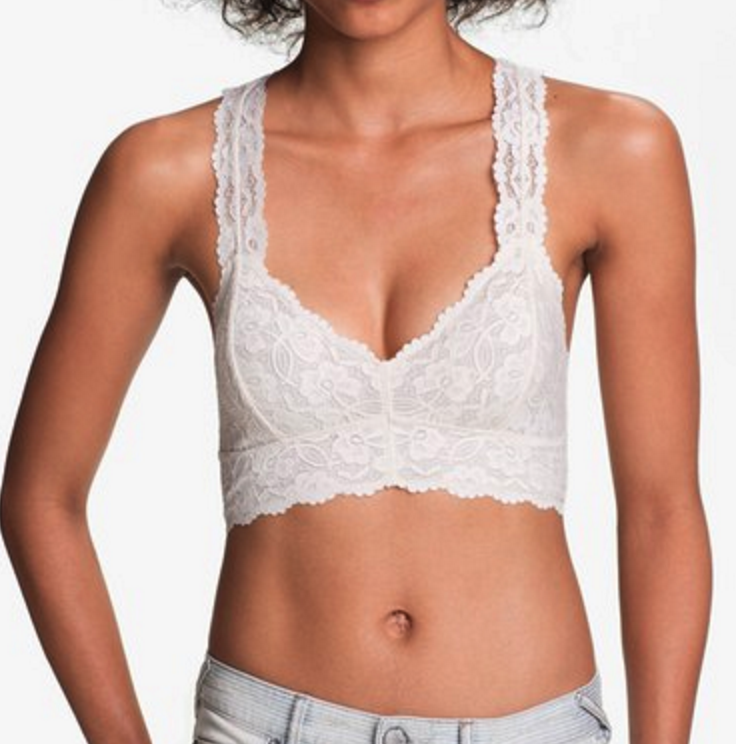 All time favorite bralette is on sale!!! It's 45% off and now only $20. I'm stocking up. I LOVE this one.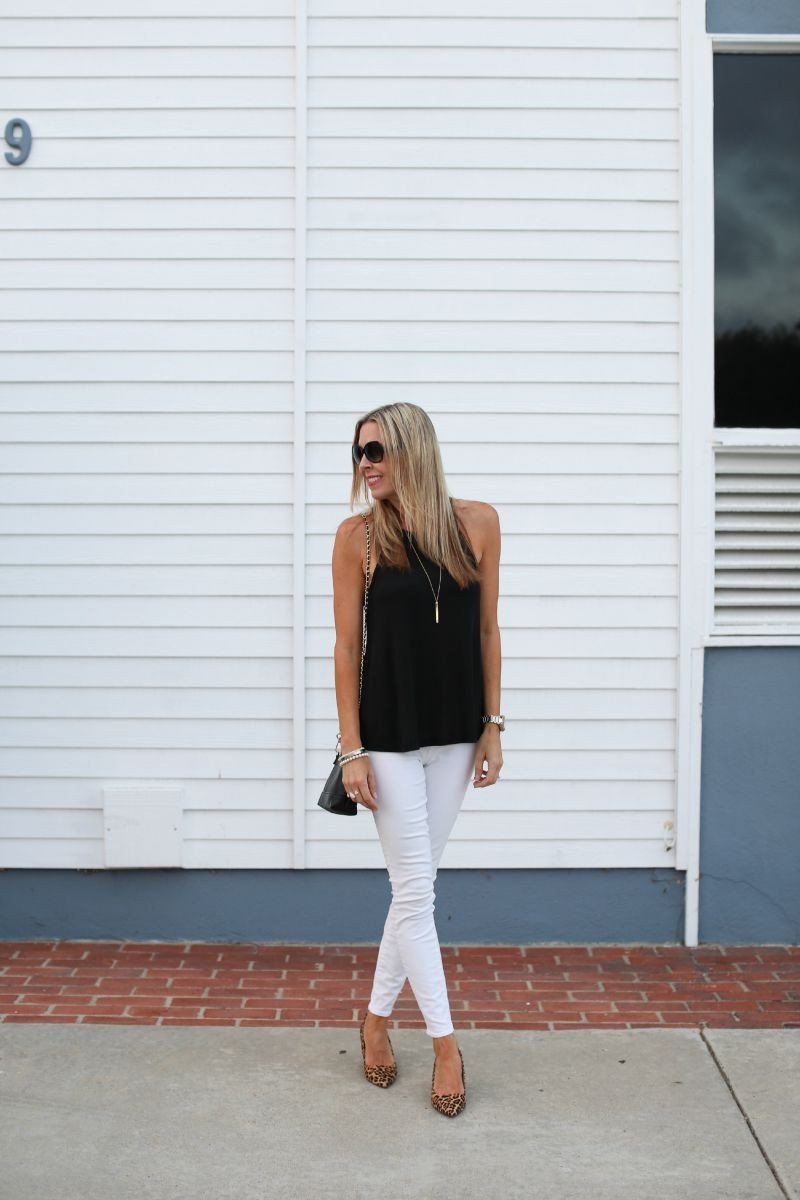 I wear that bralette above with this tank each time. You all know this is still a huge favorite of mine. For $20 it's a great addition to your wardrobe. Here it's paired with my favorite white skinnies and leopard heels.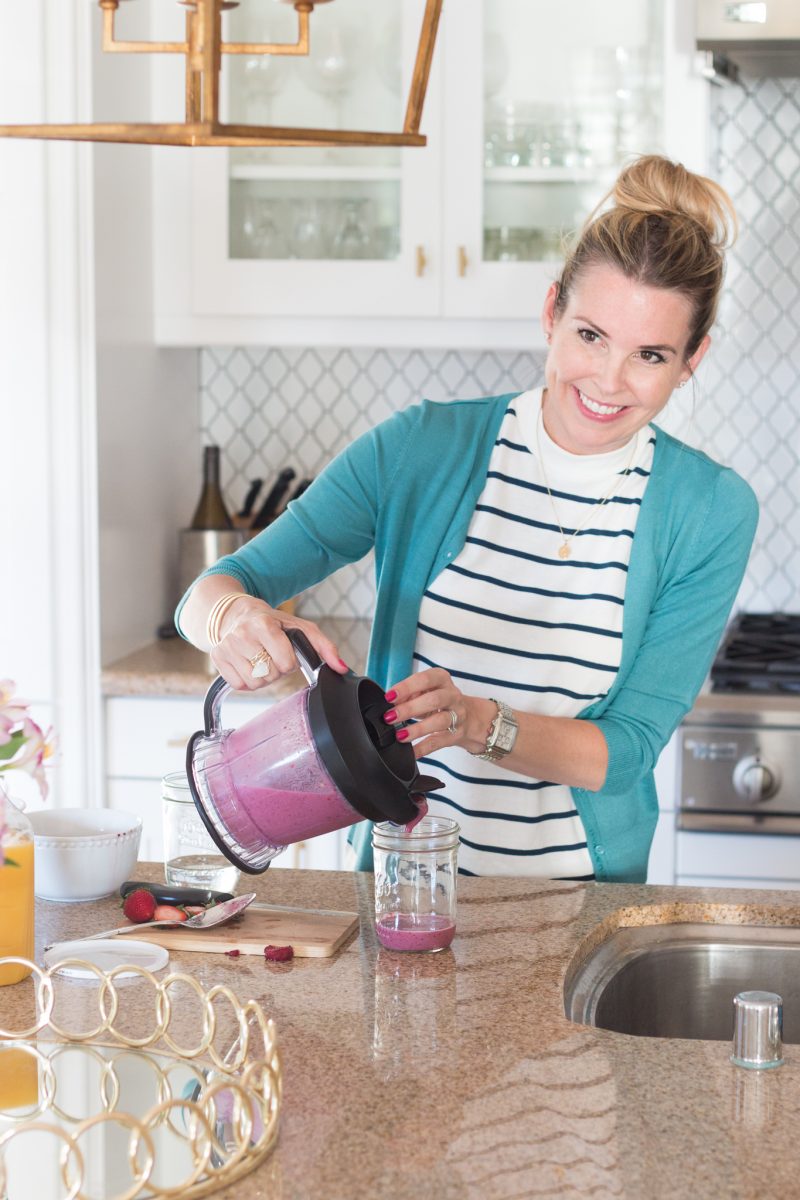 This cute and soft cardigan is now 40% off making it only $30. This cardigan is a great gift, too. I've given it to two different people in my life. And you can't go wrong with stripes!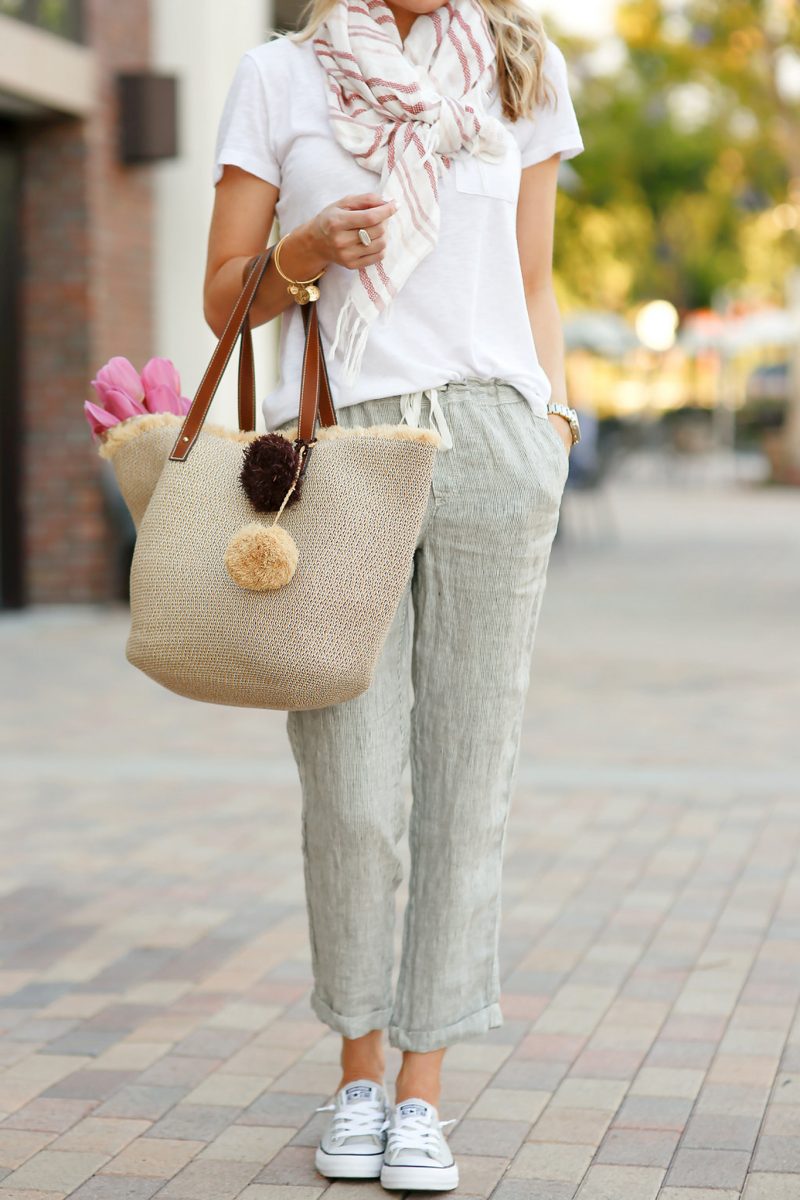 These cropped pants are now 55% off. They are sooooo comfy and cute. And paired with a white tee and jean jacket they will take you into the first part of Fall, no doubt. Highly recommend the Shoreline Converse, too. Have had them quite a while and wear them all the time. I also spotted this field jacket on sale.
ANTHROPOLOGIE SALE!!!!!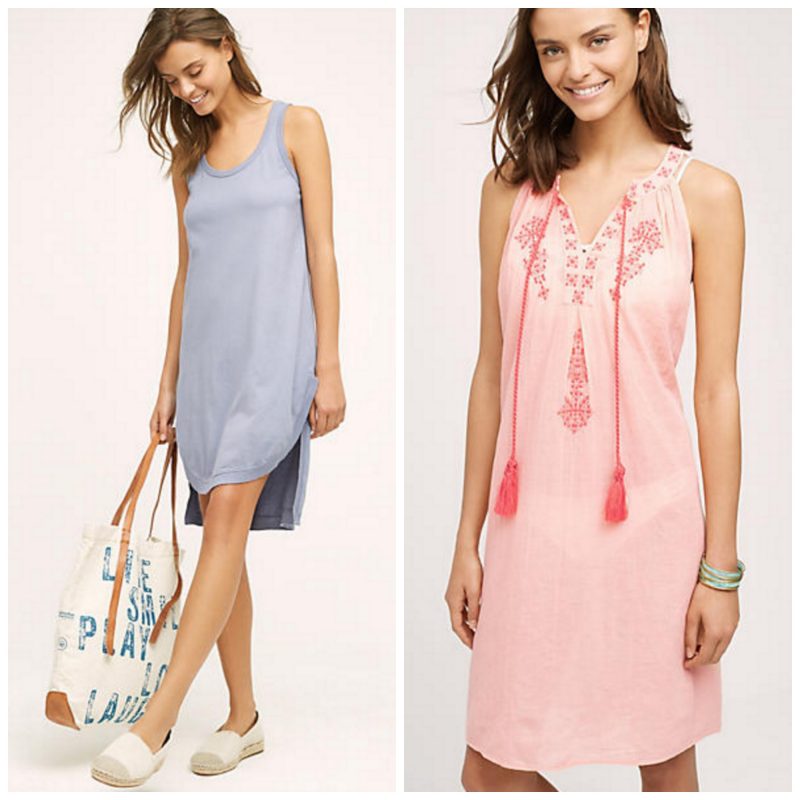 Great sales over at Anthro, too. I love both of these dresses and their prices.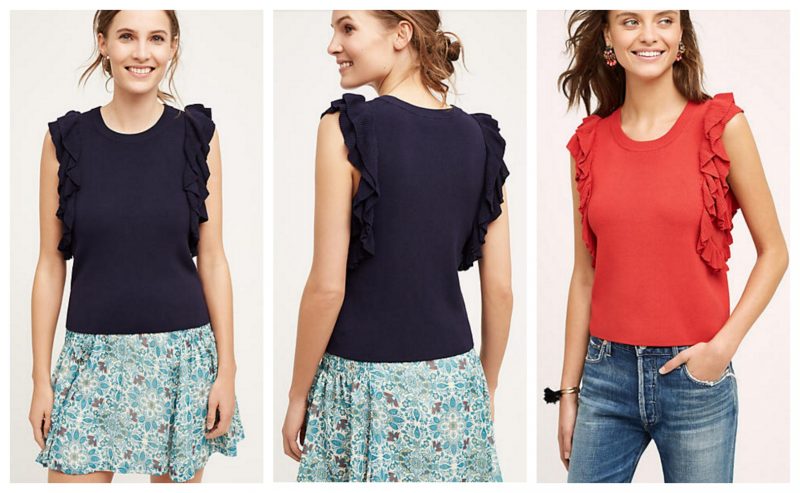 This pullover has my name written all over it. With an extra 25% it's now $29.  Before you know it, my wardrobe may be only ruffled tops! There is something so feminine and pretty about them. And I actually like it paired with the distressed denim over the floral skirt. I prefer the contrast.
So many great styles on sale right now. Everything on sale for under $50 can be seen here. Worth a look. This tank is great, too at only $19. It comes in a few different colors. And everything is an extra 25% off the sale price!!!
In Home Style news, many of you shared that you were happy to see this rug last week for ideas, so here is another one that I think would look great in most spaces. Nice and neutral.
Other Sales Around Town:
Loft: Summer pieces 50% off.
Anthropologie: Extra 25% off of sale items.
Pottery Barn: 20% off your ENTIRE ORDER today only.
World Market: WM2610 is the code for an extra 20% off
Enjoy your day. Today is actually a very tender day for our family so sending prayers our way would be much appreciated. See you back here on Monday.