Thank you for your sweet comments on the simple organizing ideas yesterday! After a lazy morning we are now in high gear working on a really fun outdoor project. We are a bit in over our heads so I'll keep you posted on how things move along and will share very soon. Rounded up some cute finds for Saturday Shopping this week. Hope it's helpful.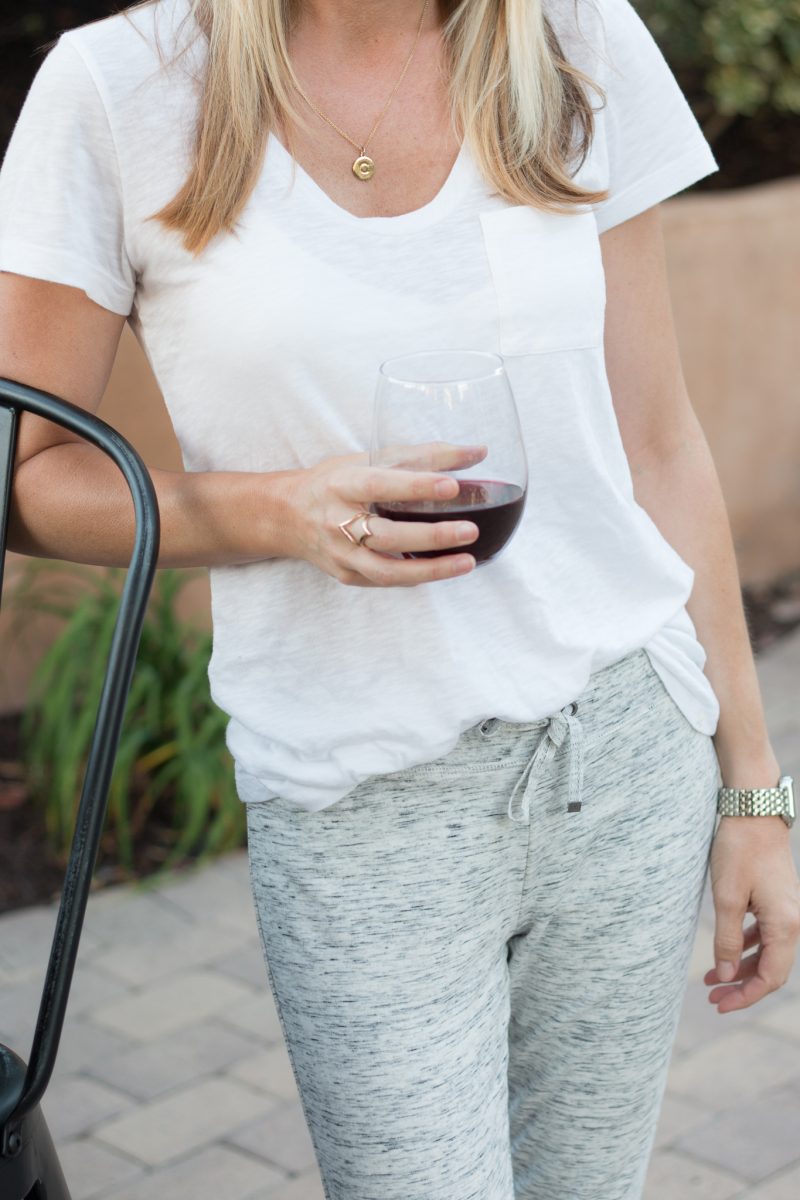 Shop This Comfy Look

It's the weekend. Give me my lounge pants! I like these lounge pants because they are not too baggy. They are also super soft. I had these babies on last night by 4:00 and savored not going anywhere. We like to bbq on Friday nights and just stay in. There is something so relaxing about being home and knowing there is no set schedule in the morning. No early alarm clocks and nobody rushing off to work and school.  I am also keenly aware that our days with the kids home on a Friday night are numbered. As they get older, they will prefer their friends over us (sniff sniff) so we are clinging tight to these evenings at home.
Triple Points
I'm sure you have already heard, but it's the last two days to earn triple points at Nordstrom. What does that mean? Well when you sign up for the Rewards Program ( I am a fan of the debit card) you earn points for every dollar spent and they send you Nordstrom Notes in the mail (essentially a discount for using the card) and right now you can earn triple the points. You can also earn those points when you shop online with Nordstrom Rack.
You can see most of the sale things for women here. It's worth browsing when you are earning so many points.
Do you remember this fun dress? It's on sale in the rosado color and is 40% off. I love the ruffle on the hemline and sleeves. Great cut.
FOR THE LITTLE ONE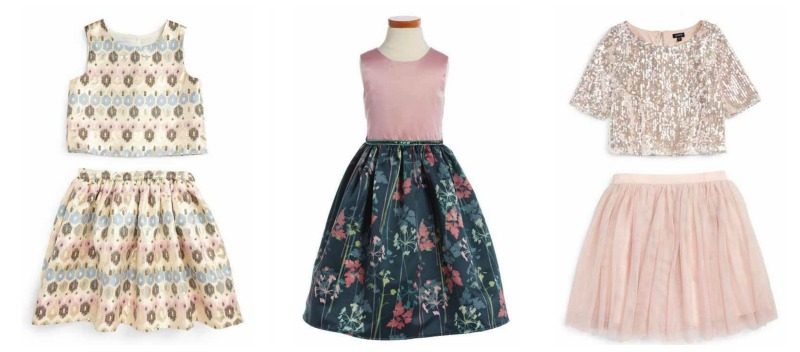 This has been one of my all time favorite looks and I was just browsing the girls' dresses for a holiday post I am about to write. How cute are the two piece outfits? I LOVE them. (of course the waist doesn't show when they are actually on). I wish the sequin and tulle one came in my size. No joke. I'll be sharing looks for the whole family soon for a Part 2 of what to wear for family photos.
FALL STYLE
If you are a Tory Burch fan, many of the handbags are being price matched right now making them over 30% off. I thought this one was so pretty and great for Fall. Christmas wish list item! This hobo bag is under $80 and a cute alternative, too.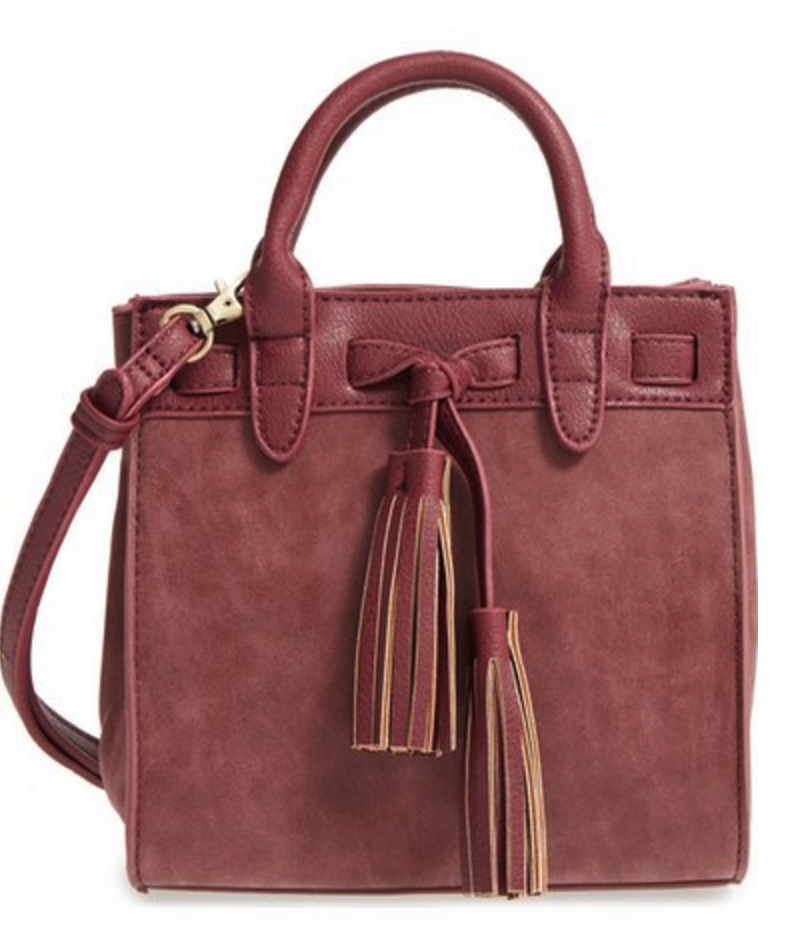 This just arrived and I think it's a great look. This style is very on trend now and this one is under $50. It also comes in black. It would look great with a pair of distressed jeans and a white t-shirt. It reminds me of the Rebecca Minkoff bags that are much pricier.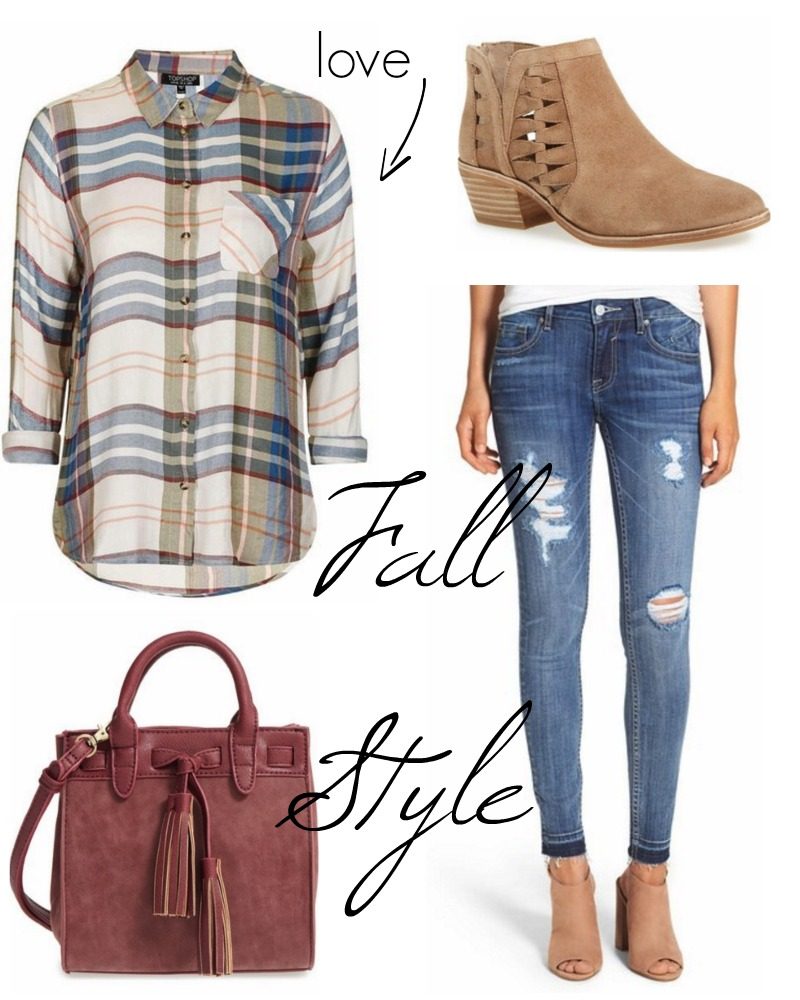 Fall marks plaid shirt season and they are not all created equal. You know. So many of them are just not cute. I love the colors of this one. Really pretty. Picture the shirt unbuttoned a couple of buttons and it's a great look for Fall!
Shop This Look

We have a fun event coming up and I am planning on wearing this. It's still 50% off and I have worn it so many times. Great dress to have in the closet.
Home Style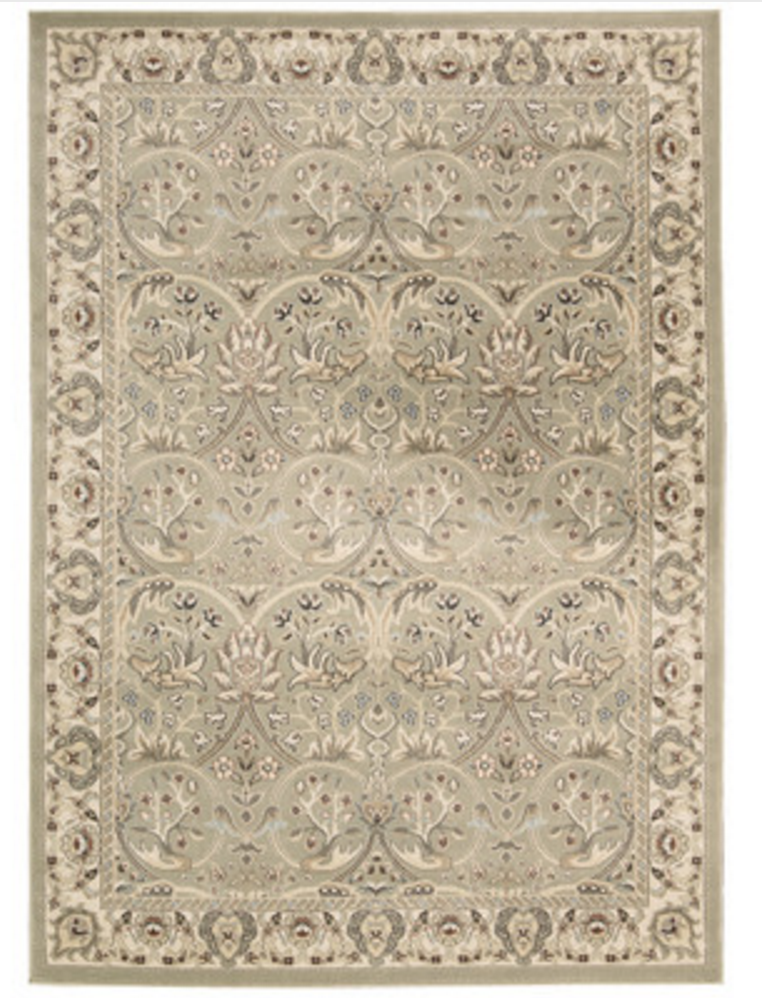 In home style news, I thought this rug was really pretty and a great price. Nice and neutral but the sage color adds some warmth.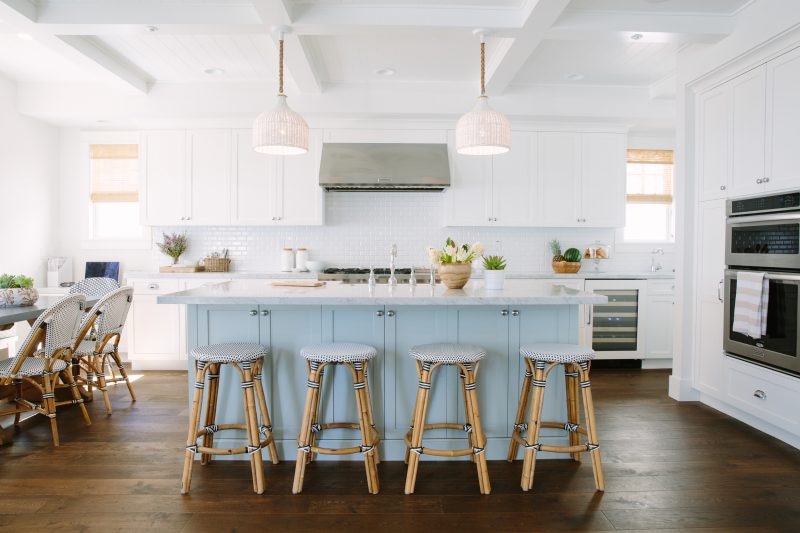 These darling stools are on sale right now. I have the chair version in our kitchen and LOVE them.
OTHER SALES AROUND TOWN
Loft: 40% off EVERYTHING
Anthropologie: Extra 30% off sale items. You have to check out this page. Soooo cute.
Pottery Barn: 30% off dining tables and chairs
World Market: Dining sale event. We love our table.