Good morning. I immediately woke up and turned on my news to see how the hurricane is shaping up. So many of our friends have been evacuated and my heart is breaking watching the destruction. Still praying it results in far less damage than anticipated.
We have been promised cooler temperatures coming up this week and we couldn't be more thrilled. I was chatting with the other moms at school and we were all saying how ready we are for scarves and boots. So I thought it would be fun to share some of my favorite accessories for turning outfits you have in your closet into fall standout styles.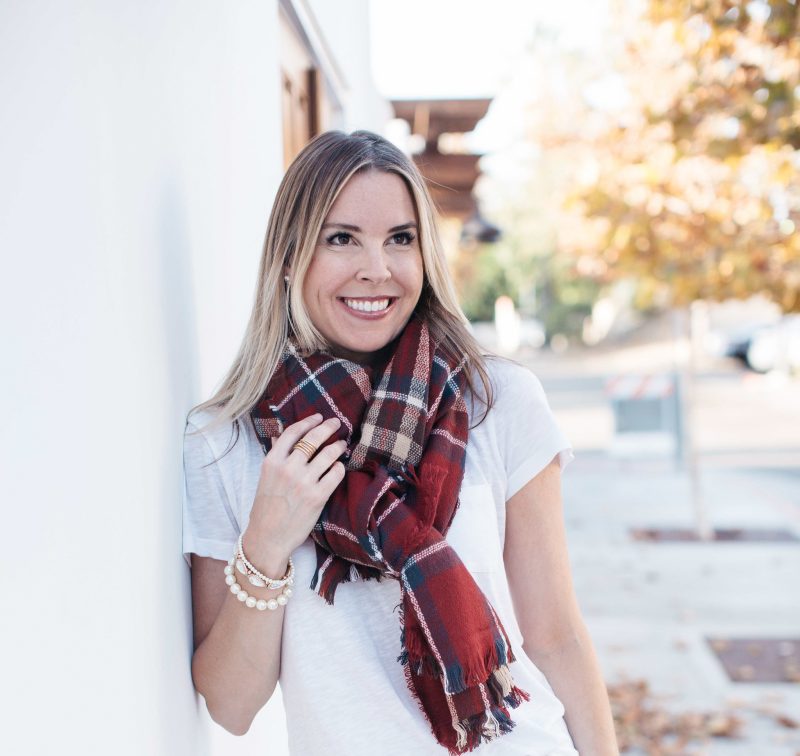 Plaid is my favorite way to welcome Fall. There is just something about it. While the blanket scarf is all the rage, I wanted to show you that you can wear it this way, too, so that it doesn't look as large. I wrapped it around my neck twice and then tied the ends in a loose knot to create this look. Pair it with a t-shirt and jeans and you can create a Fall ready look even though it's not freezing out yet.
STEPPING INTO FALL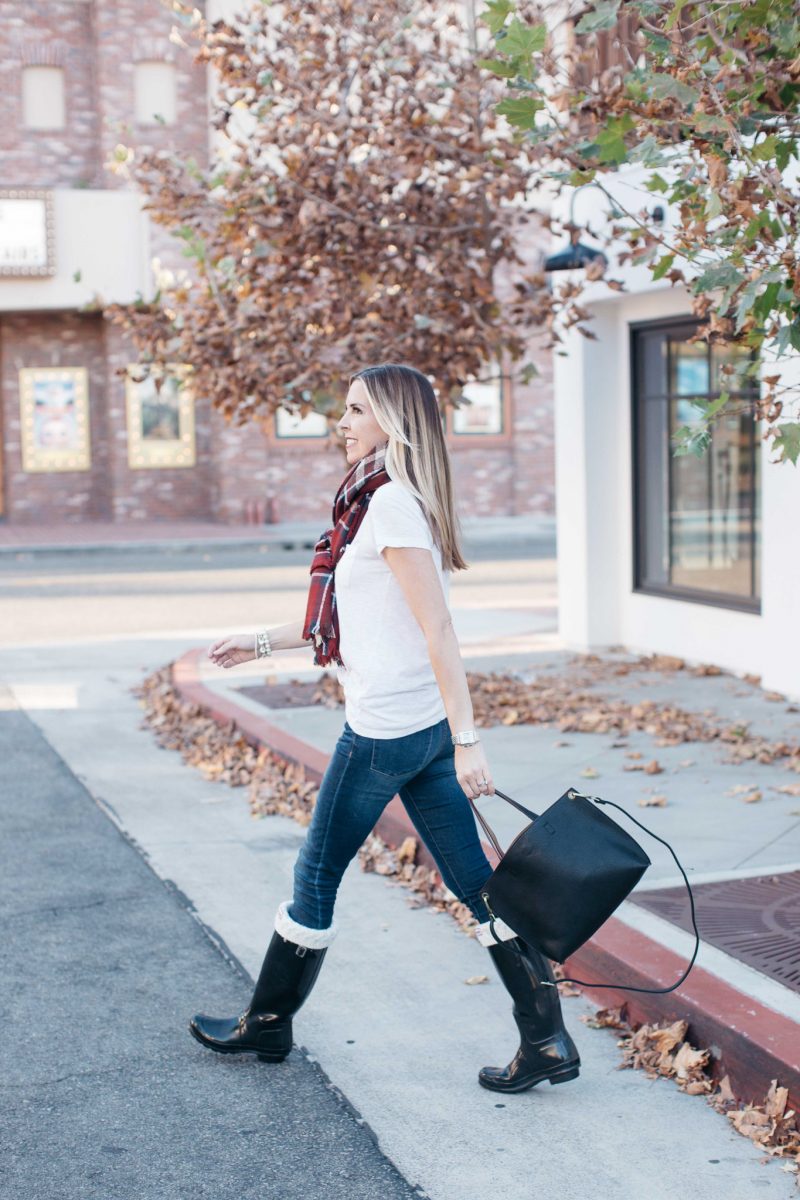 I also rely on my cable knit boot socks to add some texture and warmth to my look. These were a gift years ago and I still wear them every season. My jeans have always been so comfy to wear with boots because they are slim fitting and soft enough so you don't feel like you are too constricted. Does that make sense?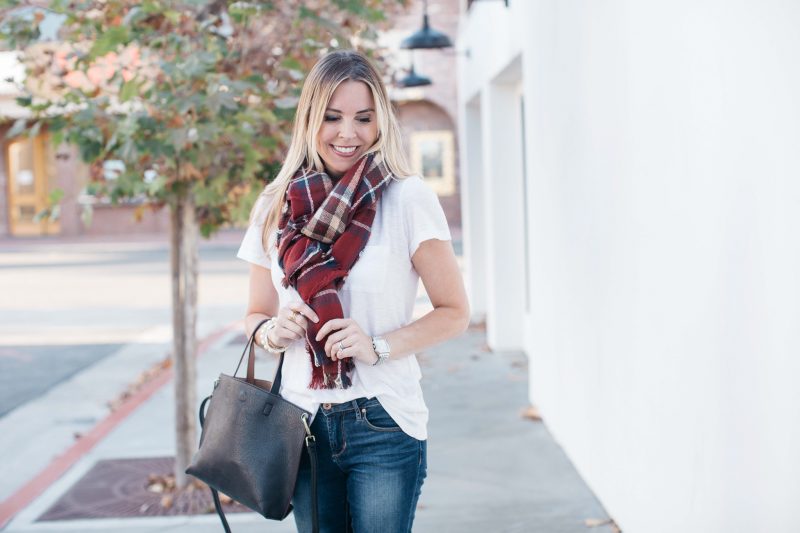 I've been wanting to show you this handbag styled, too. It's one of the reversible totes and I really like the smaller size. It reverses to a cognac color and has a magnetic closure. So nice to have the black and the brown option. You can ditch the long strap, too, but lately I really like having the option to toss it over my shoulder and have my hands free. It also comes in a pretty gray as well as a soft pink.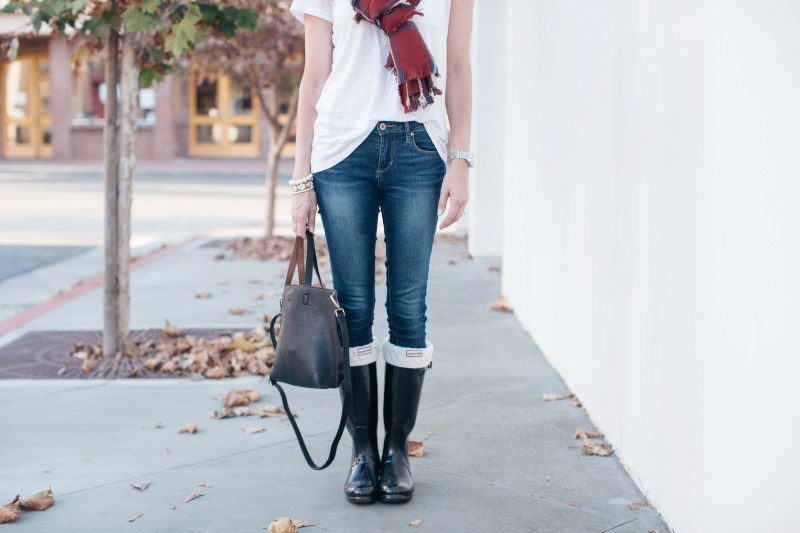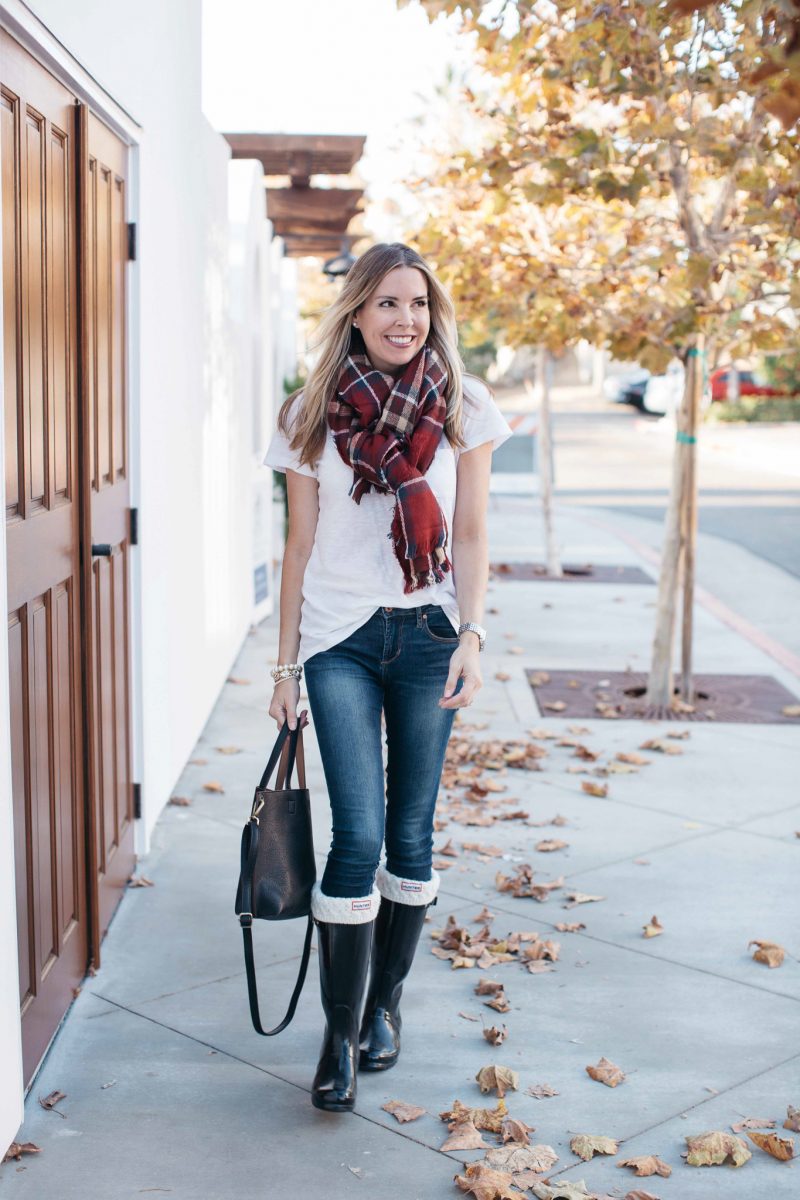 Shop This Look

FALL ACCESSORIES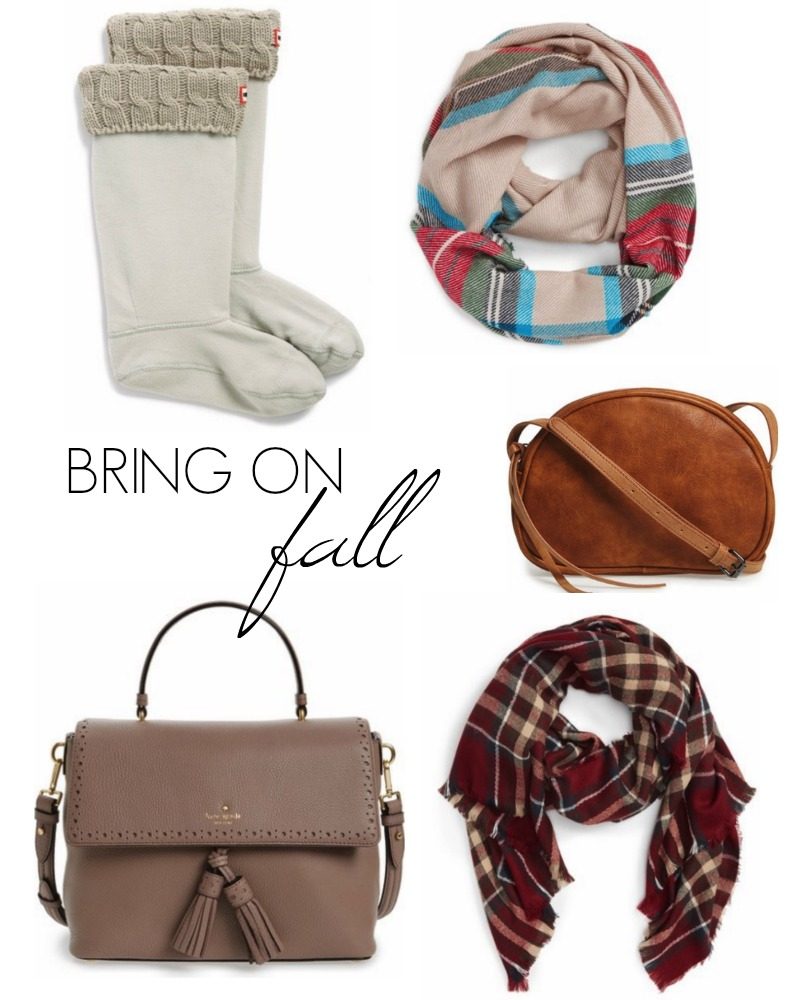 Shop These Accessories

NEUTRAL FALL ACCESSORIES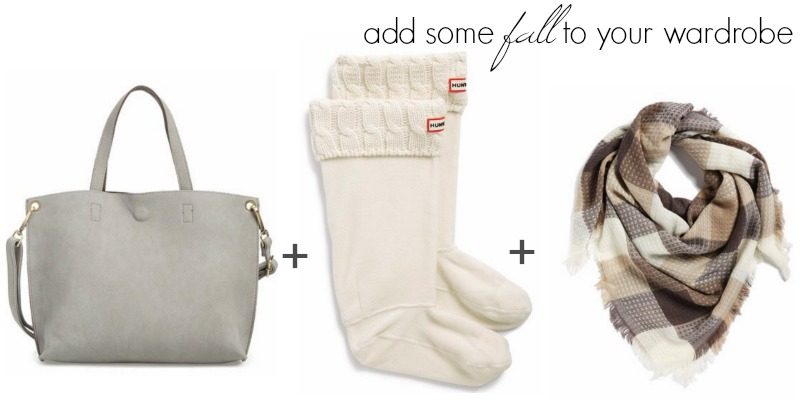 handbag | boot socks | scarf
Rather than go the red and black route that I did, you could also stick to these soft neutral tones to create a pretty Fall look in your wardrobe. These would also look daring paired with a turtleneck dress.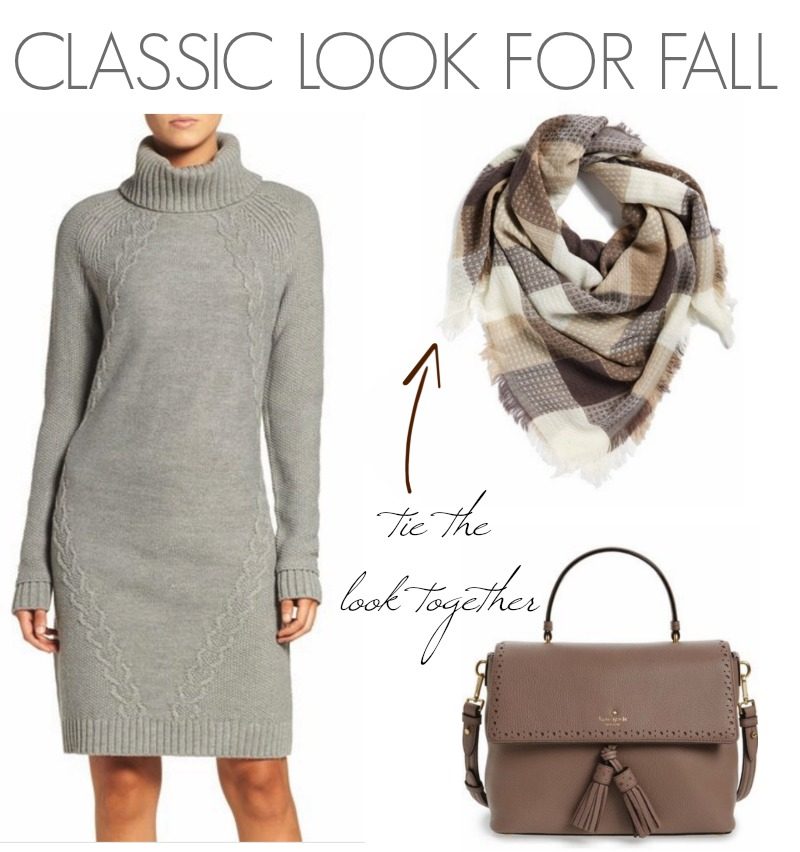 sweater dress | scarf | handbag
I really like this combination for Fall. It's timeless and so soft. The darling handbag is a splurge but this one has a similar look for far less.
How do you begin to accessorize for Fall? Do you whip out the scarves and boots, too. It's all about baby steps with texture and pattern until the weather really cools off.
Enjoy your weekend. We have some football watching to do and I am hoping to get around to a wallpaper project. I may or may not be procrastinating like nobody's business, though!!! I finally updated my Boutique page so feel free to check that out to keep up with things that have caught my eye.