Welcome, Saturday! I am ready for you! Feeling energized and ready for the weekend. We may be the family that shoved all of the Christmas decor in our garage and walked away. So today we will tackle putting it away for the year and then a family baseball game is on the agenda. With rain coming our way again, we need to make the most of the sunshine right now. Rounded up some really darling finds this week. I think you'll see I have ruffles on my mind in this week's Saturday Shopping!
CLASSIC PIECES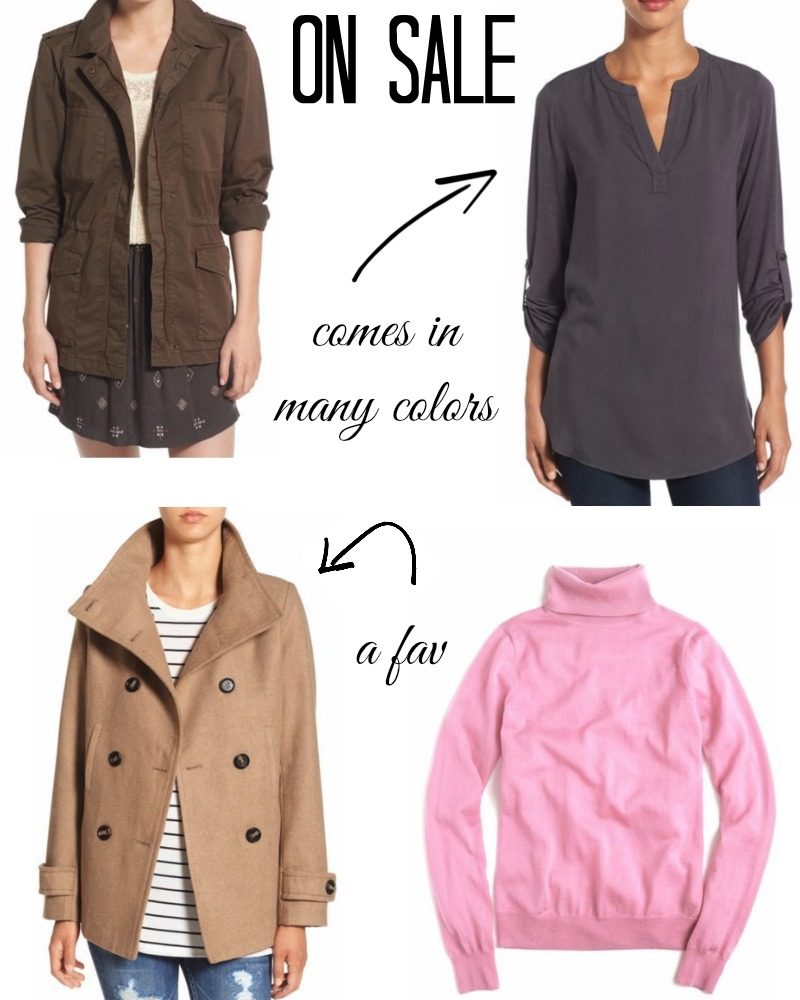 field jacket | blouse | peacoat | sweater
Classic pieces that are still on sale. I wear my field jacket so much. This one comes in three colors and is marked down. The blouse has been a favorite for a couple of years now. Very pretty and looks great with anything. It is available in many colors. The peacoat is a classic piece and only $35. Would look great with this classic plaid scarf. I have a thing for pink sweaters right now and this one is so pretty.  It comes in other colors, too.
STRIPE LOVER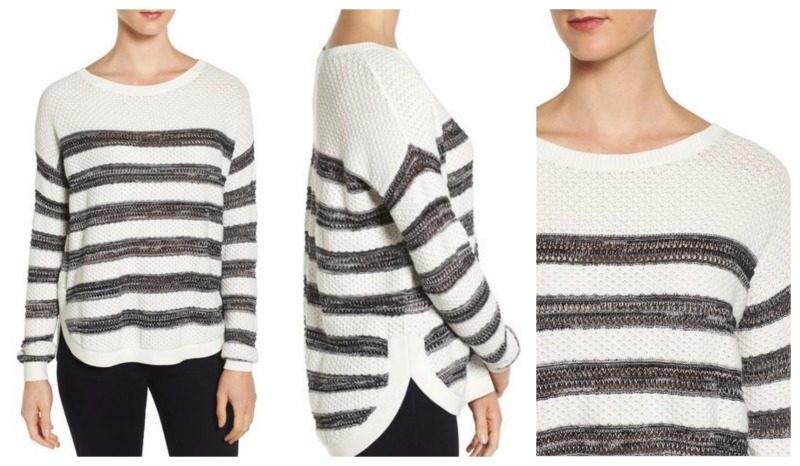 I ordered this online and LOVE it. Even my husband commented on how cute my sweater was when I wore it for the first time. It's very comfy and just a cute find. I like how it's a bit longer in back and the way the side is cut. If you are over on Instagram, it's the sweater I was wearing last night.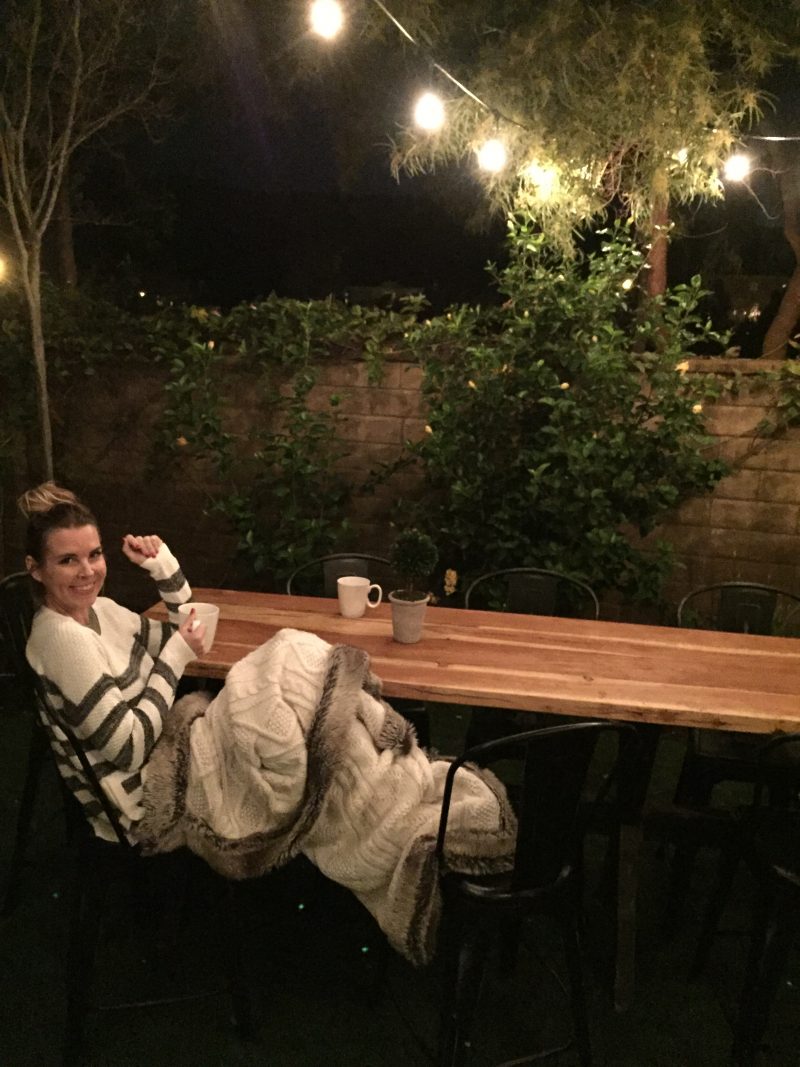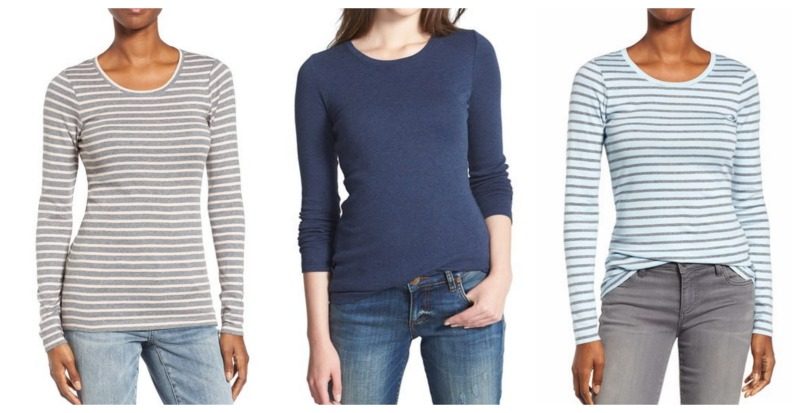 These t-shirts come in a multitude of colors and it's on sale for $15. Love these for layering or just alone. Very soft.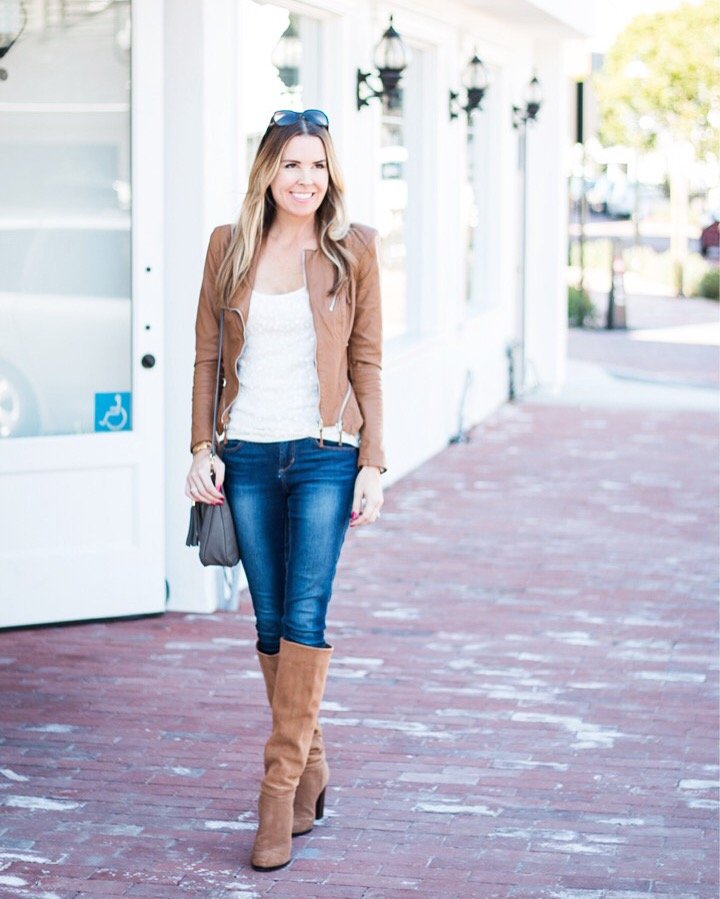 Heads up that these boots are marked down. I also found them over here. They have a different style name but appear to be the same boot. Or at least very very similar. I love these so much. The caramel colored faux jacket is also a staple. I am wearing a small but if you are concerned at all about sizing you may want to go up one size. The handbag now comes in a light gray. You know I love this $39 bag. You can beat how soft it is and that price.
Shop This Look

CHIC NEW TOPS
These all caught my eye and are darling additions to the wardrobe. Each of them can be dressed up or down. Cute with jeans and comfy tennis shoes or a great pair of heels. The ruffle t-shirt is $24 and comes in other colors, too The first knotted one is so darn cute. I can see it with workout pants, too. Or dressed up with a darling necklace and boots. Very versatile. I will show you these styled very soon.
And this has nothing to do with anything I've mentioned, but this pretty faux fur caught my eye. I have always wanted something like this to wear when I dress up. Isn't it pretty? A friend of mine got married years ago when it was cold out and wore something similar over her wedding dress. I've wanted one since!
ANTHROPOLOGIE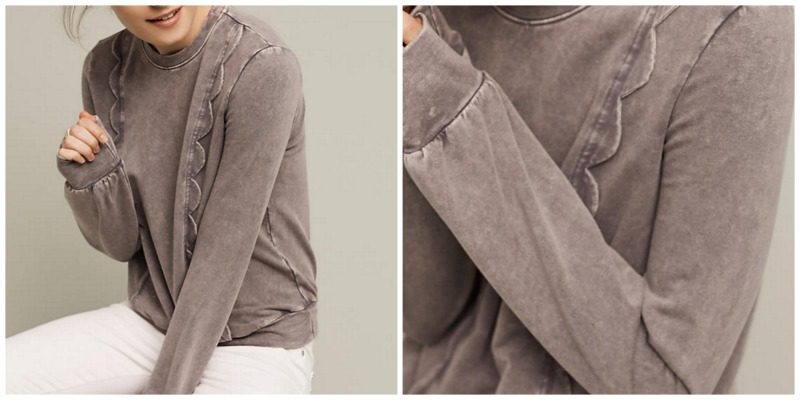 You know I love me some Anthro but it's their sale section that calls my name. This sweatshirt is soooooo cute. The ruffle detail is awesome. It's an extra 40% off with the code TAGTIME. I would pair this with my white jeans and Adidas ( currently on sale). Anthropologie just always gets it right. There is always something special about each piece and I really like that. You can shop more of the sale section here. 
LOFT

Loft has an awesome sale section right now. Most things are an extra 60% off! That's nuts. So all of the feminine tops above are around $15!!!! I wear small when it comes to Loft so hope that helps. If you've been wanting to flirt with the off the shoulder trend, this black top won't set you back too much and it's a really pretty cut. Love the lace detail.
HOME STYLE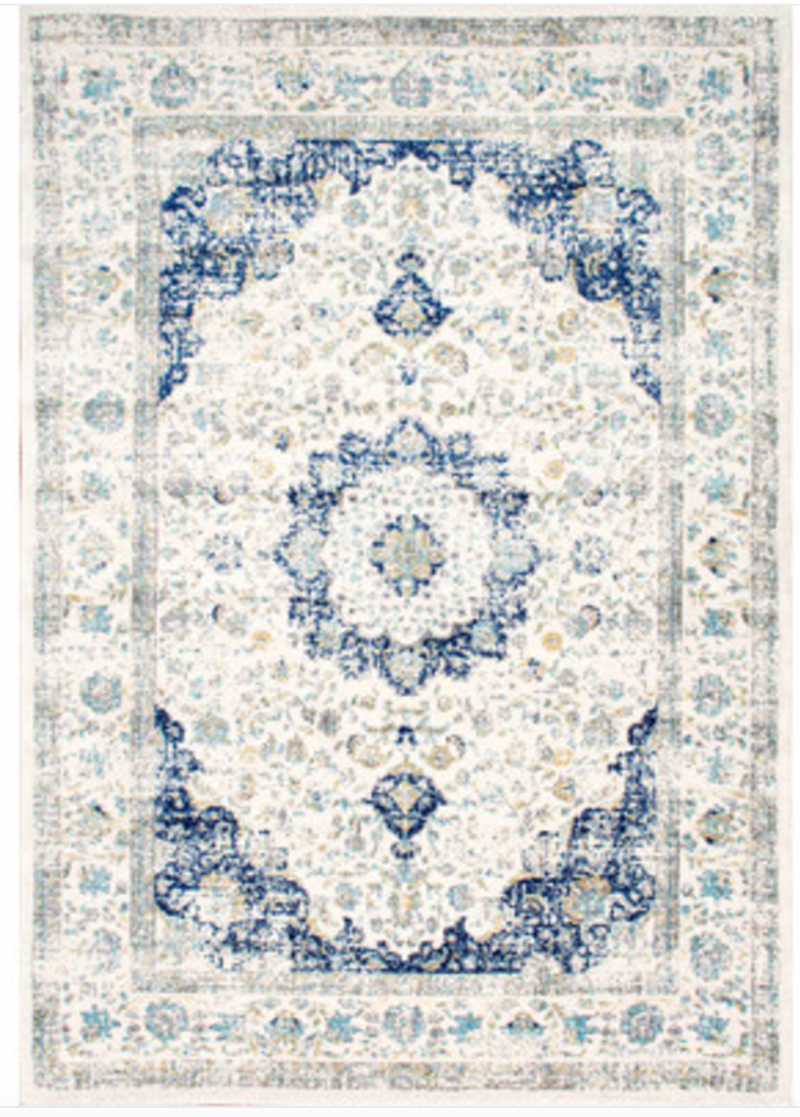 Our entryway needs a rug so I ordered this as a runner. It should arrive any day now. I thought it would tie in the rest of the blue in the home but still remain fairly neutral. It received great reviews so I will keep you posted. I can't wait for it to arrive.
WORLD MARKET
World Market is having a really big furniture sale. Our dining room table (pictured below) is now $419. Great price. It has an extension and we have loved it for years. It does have grooves which I vacuum every once in a while to keep clean.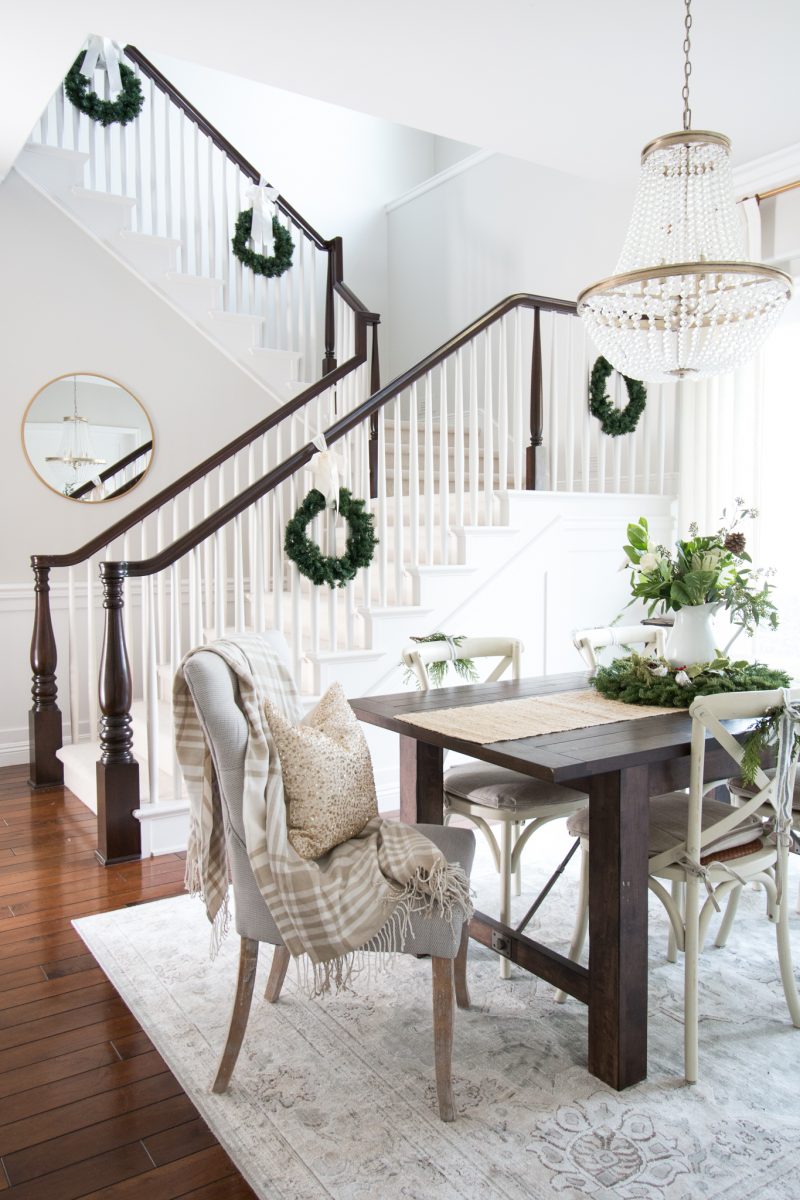 The rug was a lucky HomeGoods find but this one is quite similar. Very neutral and would go with any color scheme.
Have a great weekend, my friends. Our kids go back to school on Monday so we are clinging to two more days of together time. Let's be honest though. It will be nice to clean the house and have it stay clean for a bit next week. I guess there is always an upside. xo
*Affiliate links used
Shop the Post