Good morning!! How is everyone? I slept in way past an acceptable hour. I think it's the week back to school and hitting my workouts hard that wiped me out. In any event, it's off to the races with basketball and baseball today. Luckily the sun is shining so we should be in good shape. I will also tackle more of our powder room project. You may have seen on Insta Stories we are casing the window and hanging artwork. So excited to get it wrapped up. Found some really cute finds at great prices to share for Saturday Shopping today.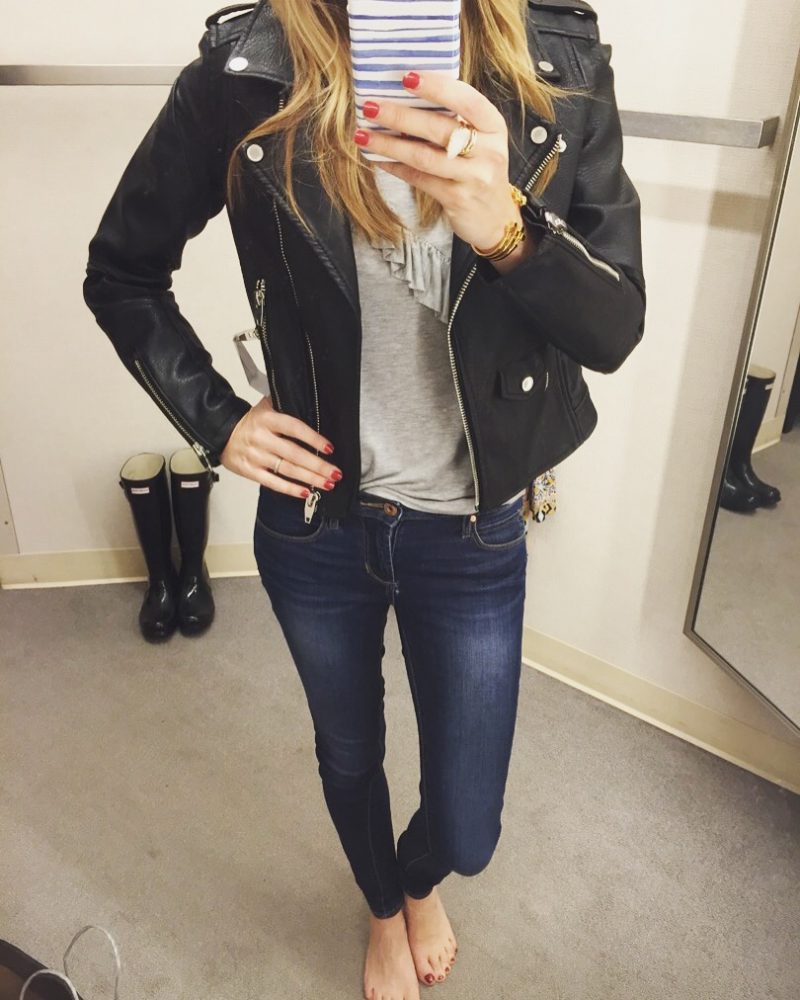 The other day I ran into my sister and nieces while shopping. They are home from college and it's such a treat seeing them. We all miss them dearly. I've seen this jacket so much lately so I had to pop over to Nordstrom and try it on to check it out. No doubt it's really cute. Great moto style and gives a fun edge to any outfit. It is a bit heavier than normal but you can't beat the sale price and it's a really on trend look right now. If I am going to have a jacket that is more masculine, I like pairing it with feminine finds. The ruffle t-shirt or the white dress below, for example. For me, this one, is a good option if you don't want all of the silver detail.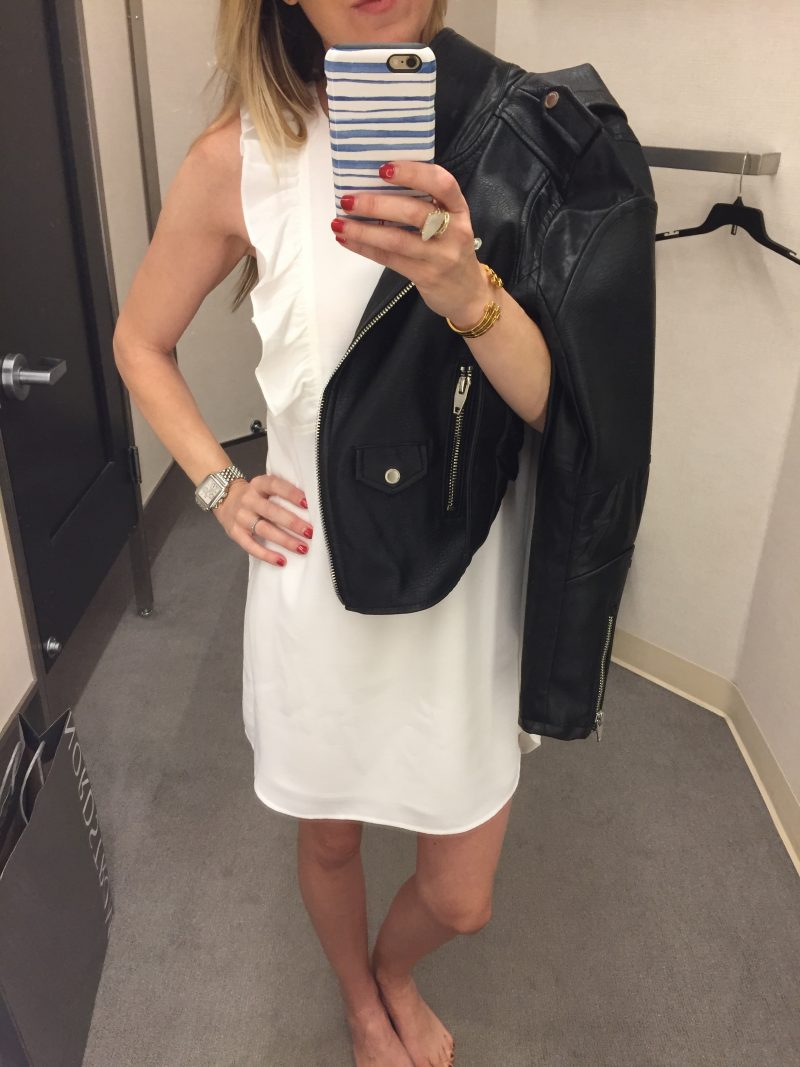 I know I am the only one trying on a white dress in January but it just hit the stores and I LOVE a white dress. It has cute covered buttons in the back. It's a very loose fit and would be so cute this Spring and Summer. Especially with a pop of color necklace or some cute flats. In any event, very cute with the moto jacket, too. If you're looking for a more feminine black leather jacket, this one is darling. I have it in the caramel color below.
Took my mom to lunch yesterday and wore my bomber jacket with a feminine ivory top. This one is no longer available but this is  similar. If you missed my 5 go-to casual outfits, you can get caught up here.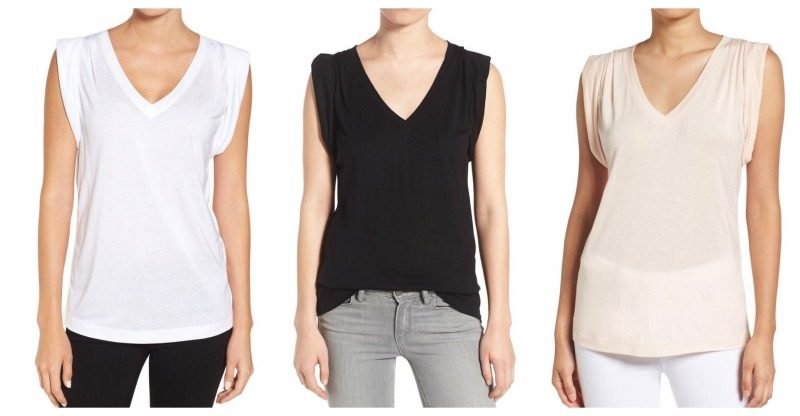 These are on sale for a great price and such a cute cut. I love the shoulders and may have ordered two of them.They will look great under any jacket, especially the leather ones. This is the type of shirt I wear year round.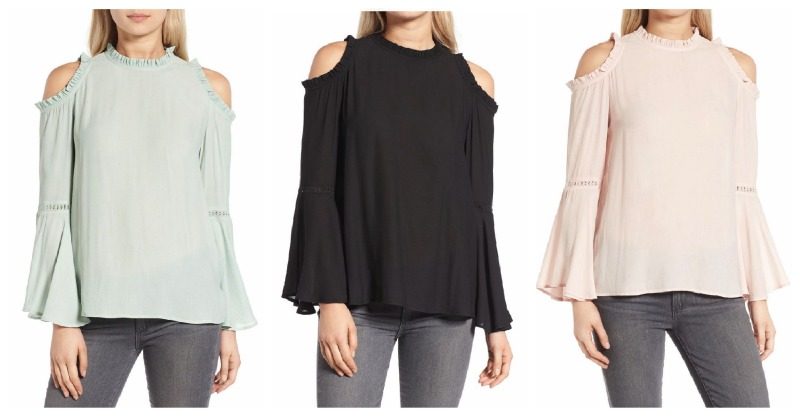 Soooooo cute. This just came out and is so pretty. I love it in all of those colors. Just so feminine and soft, don't you think. And they all look great with gray jeans, too.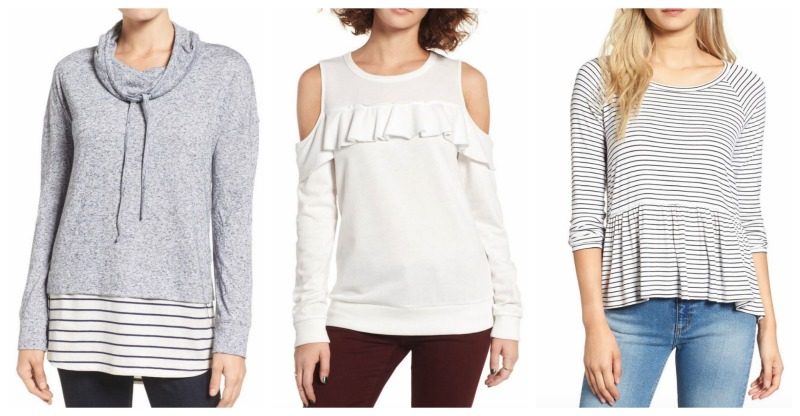 These tops are new and caught my eye. The middle one is so cute in person. Very lightweight but a great choice if you want the cold shoulder trend without a hefty price tag. I could use the first one right about now. Off for a day of sports and comfy is calling my name.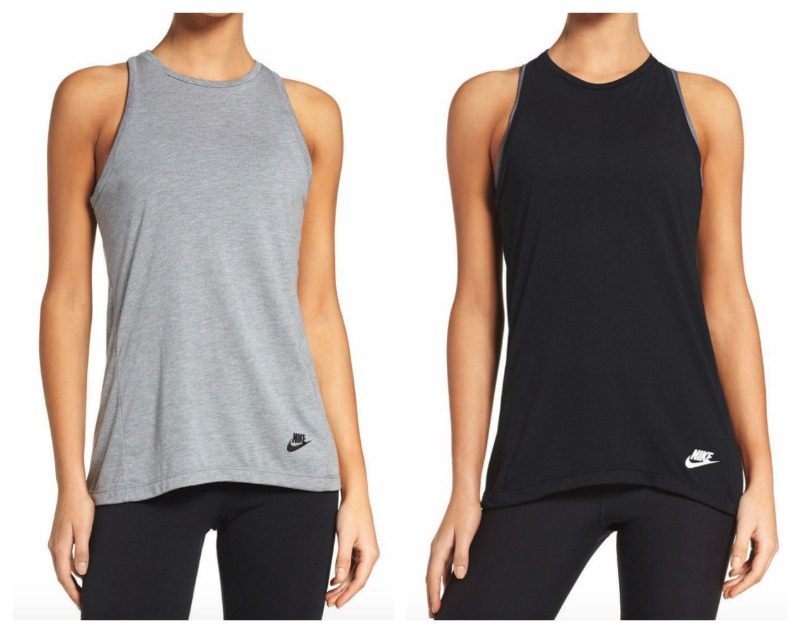 I've been working out regularly (after a loooooooong break!) and love tops like this. They are comfortable and flattering on, too. There is something about a higher neck that always looks great to me. If you're looking for great workout pants, I am partial to Zella. I love the way they feel when they are on.
STYLISH BOOTIES ON SALE

I wear open-toed booties year round. I know our weather contributes to that but I think they look great in any season These are all marked down right now.
LOFT SALE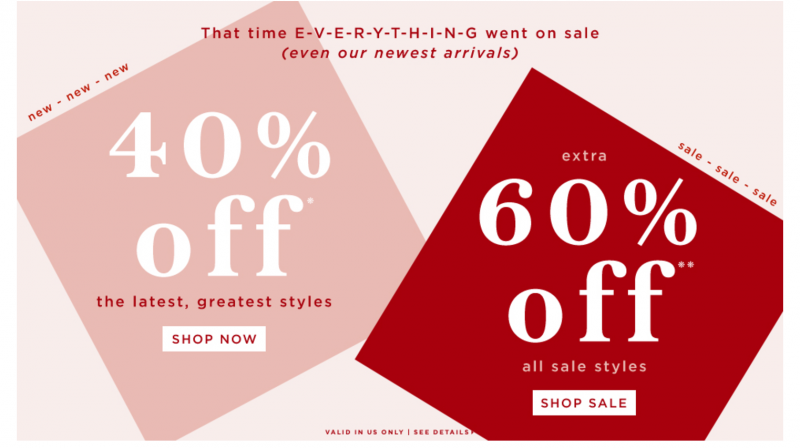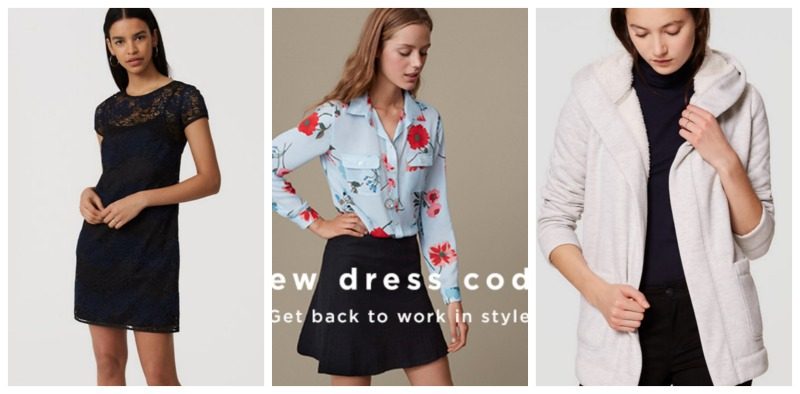 Major Loft sale!!! Ok, my friends! That black dress is now $20!  You read that correctly. It also received awesome reviews. So cute. The floral blouse is brand new and gorgeous. It's 40% off. Loving the plush lined hoodie, too. The sale is worth checking out because everything on the site is on sale. When sale prices are marked down an extra 60% it's a good shopping day.
ANTHROPOLOGIE

Anthro is also offering an extra 40% off it's already marked down prices. I love Anthro sales. You really can't go wrong with their cute styles. I love how unique their pieces are.
Ok, I am off to find the missing belt for my son's baseball pants. It's an all out hunt and I can't listen to it any more without getting involved. LOL. Voices are starting to sound desperate. Wish me luck.
Have a great weekend, my friends. I may pop back in to share some home finds that are on sale. Enjoy your weekend and I'll see you back here on Monday.